August 5, 2020
I tried, SO HARD, to find enough burgundy pieces to use burgundy as an accent color; J. Crew has a perfect crewneck sweater in burgundy, (it comes in FOURTEEN colors!) but that was about as far as I could get!
So…. camel and teal! Not too bad a compromise, eh?
Let's get back to our starting Autumn and Winter Weekly Timeless Wardrobes:
I can't believe how many times I kept looking at navy dotted shirts, and dotted skirts… I'm obsessed, I fear….
When we break this wardrobe down by garment, we're pretty well balanced, but could certainly use some more colors!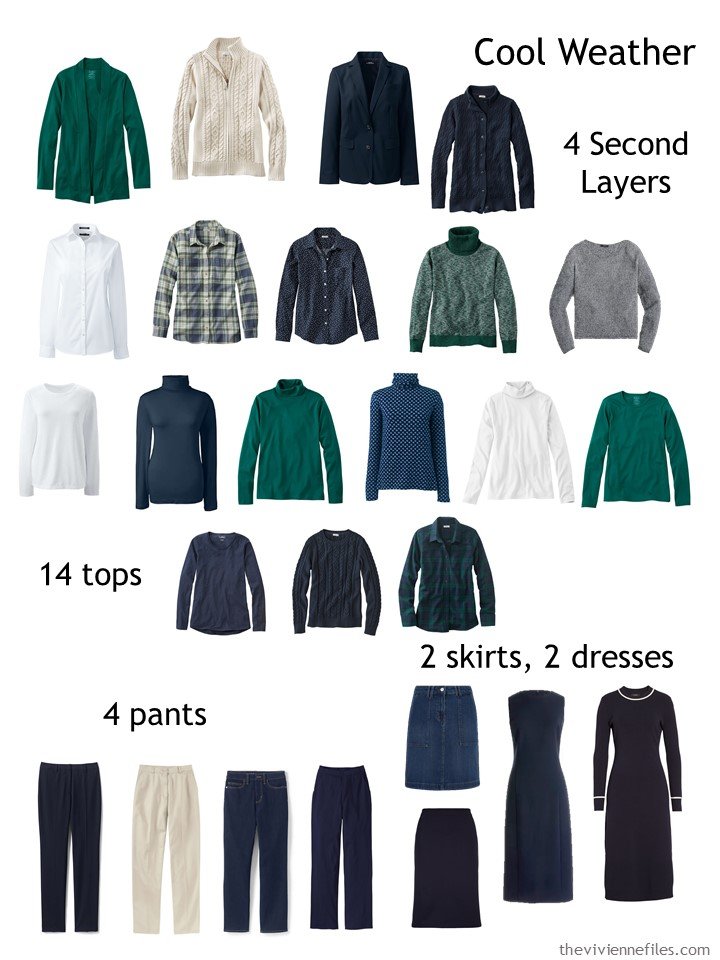 Let's attack that camel idea that I had…
I've had a feeling about this heroine for a few days – I think her life requires a certain amount of dressy clothing. She's always got both a skirt and a dress in each season… So I'm sticking with that feeling of balance between dressy and more relaxed!
The ticking-striped skirt in denim just delighted me; why aren't more companies more creative about using classic fabrics in interesting ways?
NOW, this wardrobe is much brighter; the addition of just a few warm camel garments makes a lot of difference! I'm pretty certain that this heroine has lovely tan boots…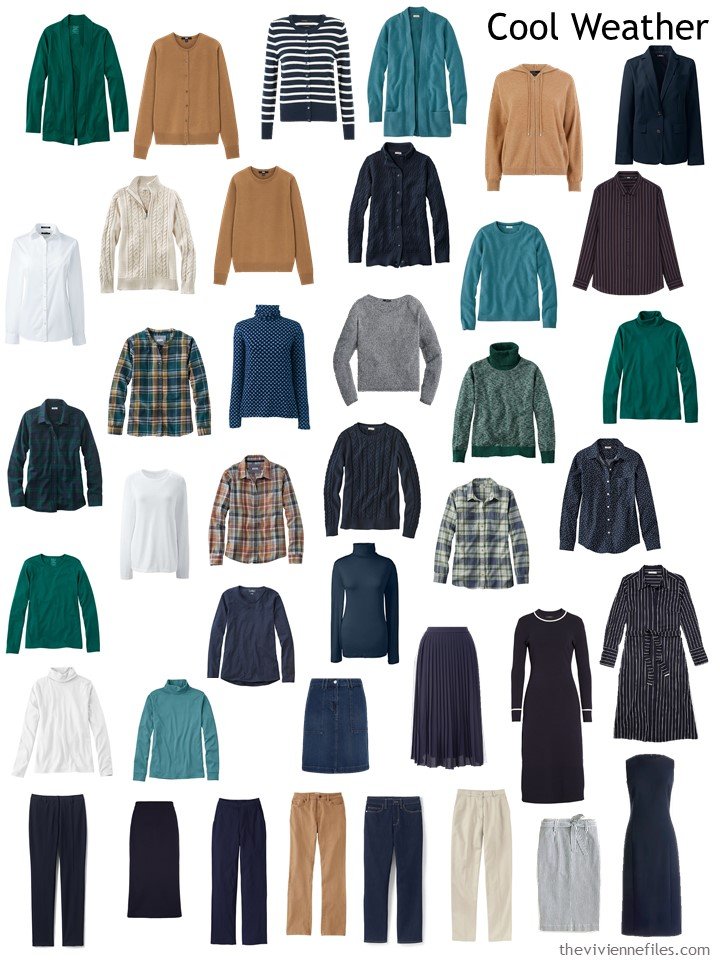 Some day when I have lots of spare time (I can't picture this time, but I can dream about it!) I'm going to see just how many outfits I can get from a wardrobe like this. Having a huge number of options isn't the goal of a wardrobe, but it can be a handy bonus – those kinds of options are useful if your weather is variable, or if you engage is all kinds of different activities.
What you want to avoid – at all costs! – is to have a piece of clothing that can only be worn with ONE OTHER THING. Because that's the easiest possible way to ensure that the ONE OTHER THING is going to get destroyed in the most bizarre and unpleasant way possible… And you're left with an orphan! Never have orphans in your closet – that's cruel…
But as always, I'm never comfortable with wardrobe additions until I've shown myself that there are, indeed, a range of possibilities: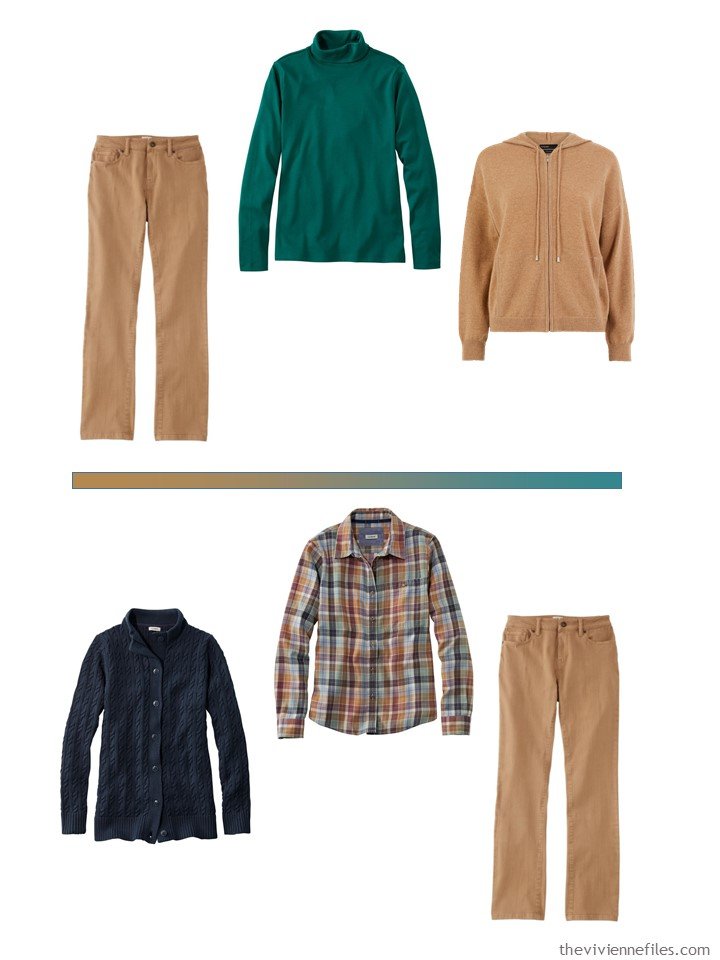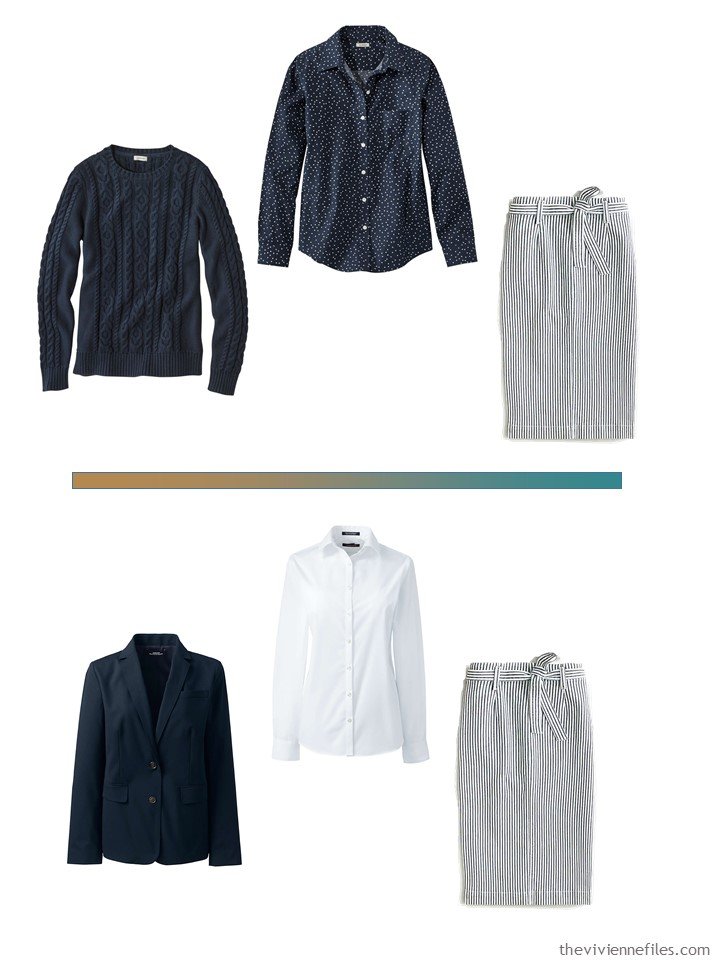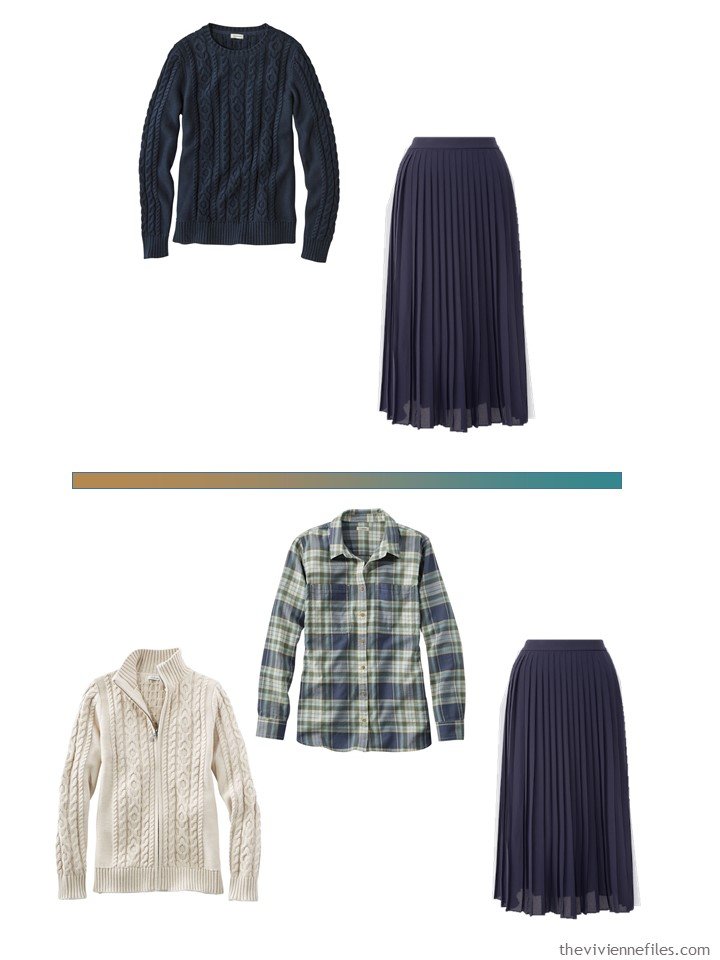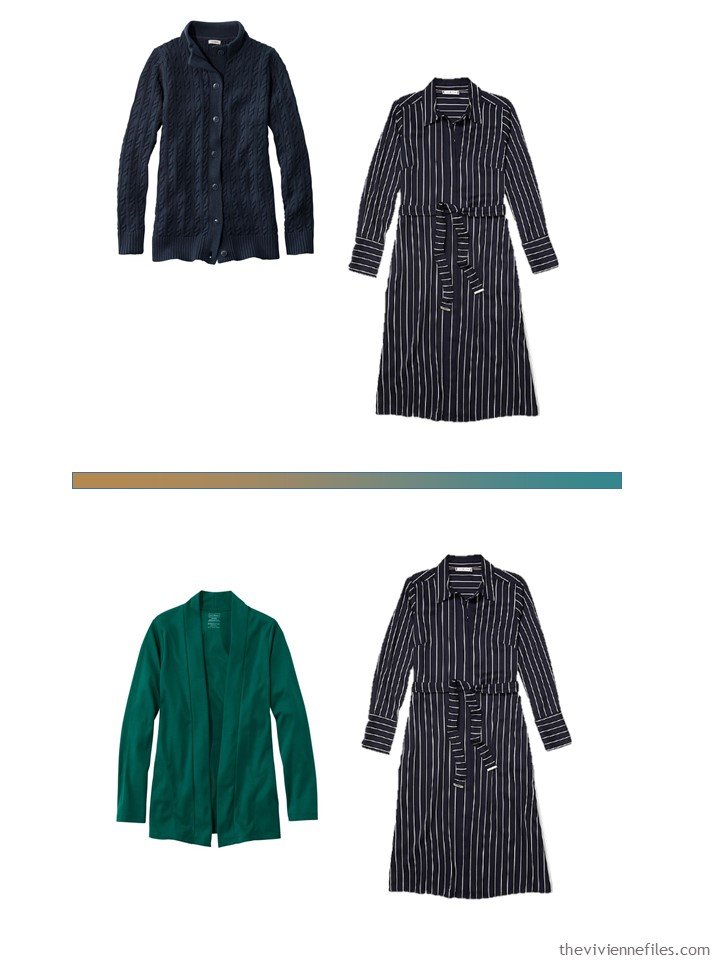 We haven't discussed it, but should I dig up amazing accessories for this wardrobe, and for yesterday's warm-weather version? You know how much I enjoy a good bunch of accessories…
love,
Janice
p.s. Four years ago, we shared a wardrobe that started with 2 scarves, and then on the 2nd day expanded to a full 4 by 4 Wardrobe. Navy, hot pink, ivory and light blue – what's not to love!