August 4, 2020
A reader has fallen in love with the scarf below, on the left, and was wondering how it could be used as the basis for a travel capsule wardrobe. I love these colors:
In a World of Chaos…
She likes straight lines. Corners. She's actually unnaturally fond of squares. Which is fine, since she's an architect…
For the longest time, she thought that the only way to indulge her fondness for regular shapes was through her work. She knew her color scheme perfectly: the navy, ivory and light blue of the suits and shirts of her male co-workers, paired with her favorite lip and nail color. But gradually, she saw squares and lines make their way into her wardrobe:
She loved the way it all came together when she had to pack for those last-minute client meetings: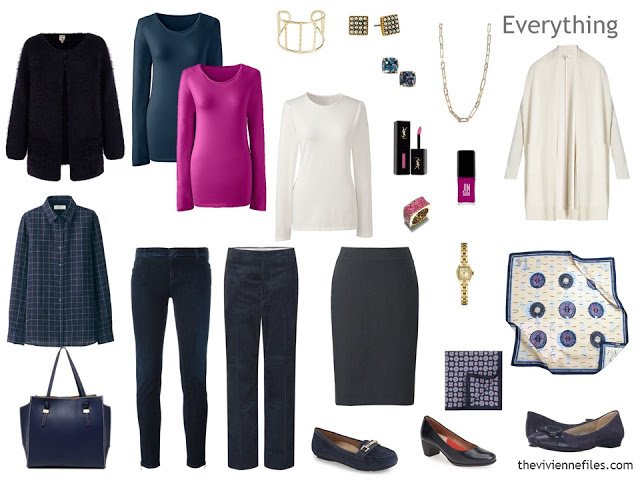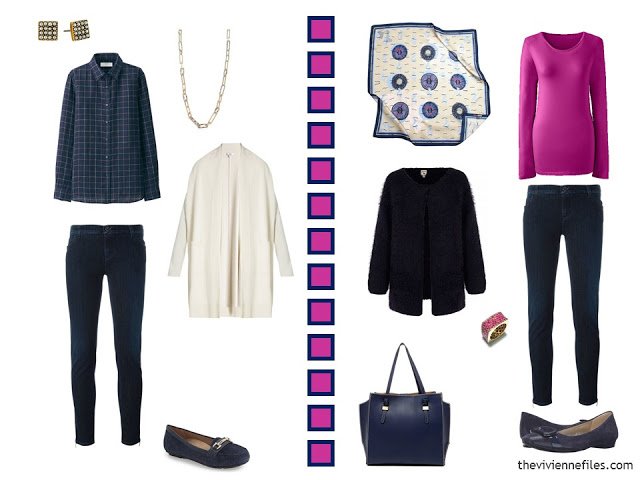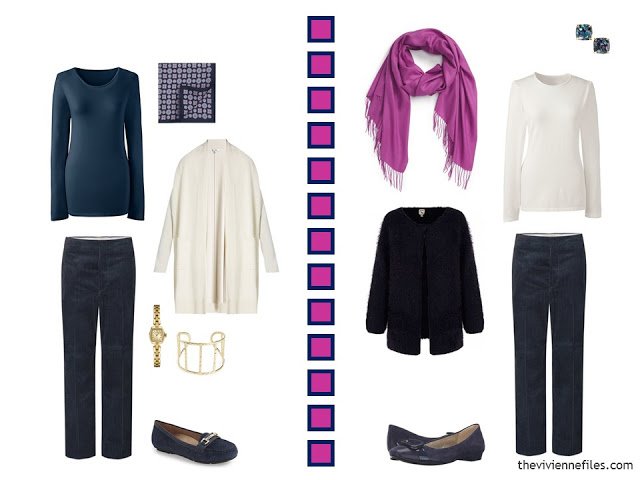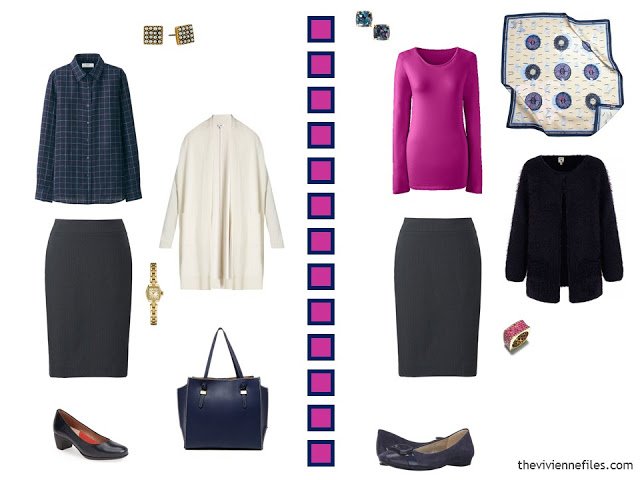 To her, it felt like the better she became at her job, the clearer her personal style became. IT was a synchronicity of aesthetics that delighted both the structural and the artistic sides of her architectural spirit.
love,
Janice