August 4, 2020
A reader has fallen in love with the scarf below, on the left, and was wondering how it could be used as the basis for a travel capsule wardrobe. I love these colors: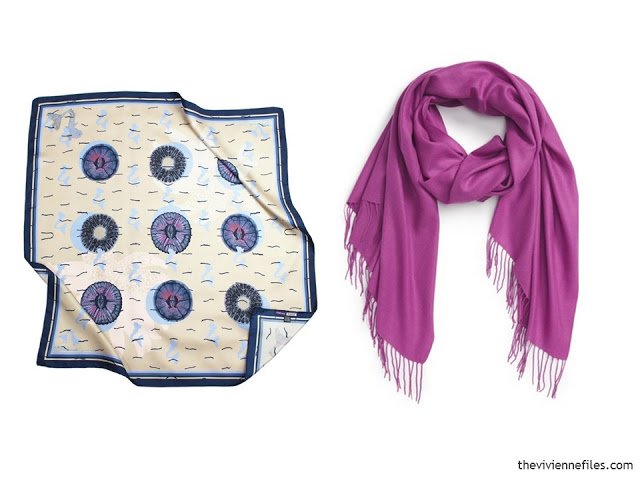 Square scarf – Irene Paris; wrap – Nordstrom
In a World of Chaos…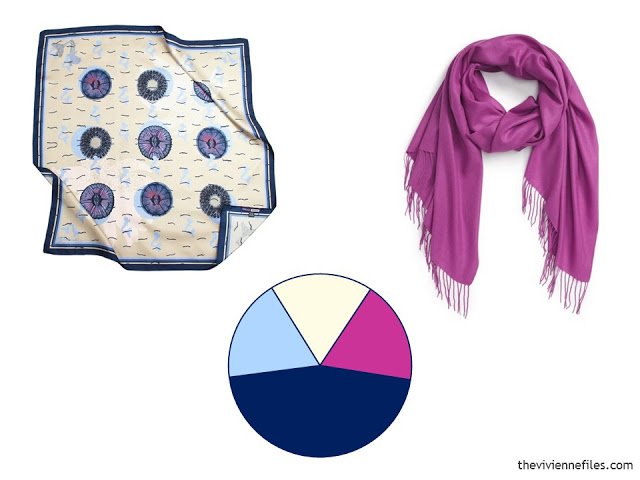 Square scarf – Irene Paris; wrap – Nordstrom
She likes straight lines. Corners. She's actually unnaturally fond of squares. Which is fine, since she's an architect…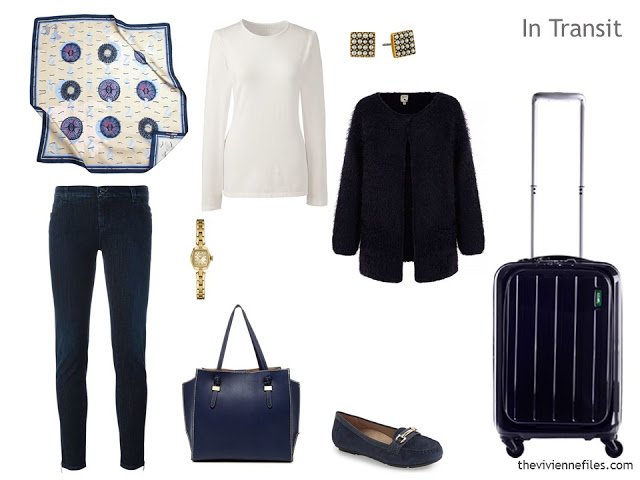 Square scarf – Irene Paris; tee – Lands' End; earrings – Marc Jacobs; cardigan – Yumi; jeans – Armani Jeans; watch – Bulova; tote – London Fog; loafers – Vionic; suitcase – Lojel
For the longest time, she thought that the only way to indulge her fondness for regular shapes was through her work. She knew her color scheme perfectly: the navy, ivory and light blue of the suits and shirts of her male co-workers, paired with her favorite lip and nail color. But gradually, she saw squares and lines make their way into her wardrobe: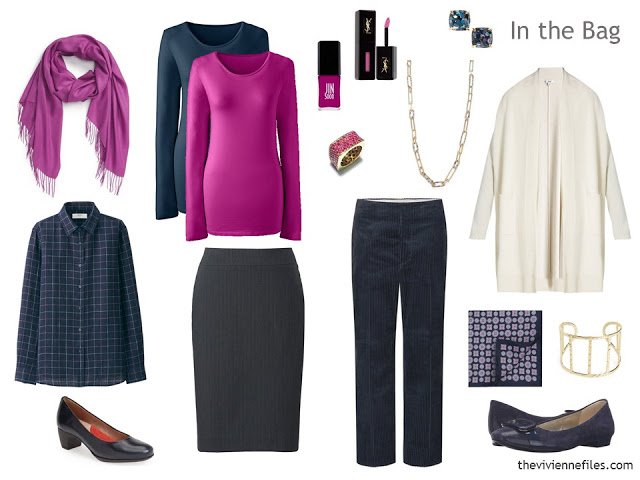 Wrap – Nordstrom; tees – Lands' End; nail polish – JINsoon; lip stain – Yves Saint Laurent, in Explicit Pink; ring – Maiko Nagayama; necklace – Alexis Bittar; earrings – Kate Spade; cardigan – Vince; shirt – Uniqlo; pumps – SoftWalk; skirt – Uniqlo; cords – Marni; small scarf – T.M.Lewin; bracelet – Panacea; flats – Anne Klein
She loved the way it all came together when she had to pack for those last-minute client meetings: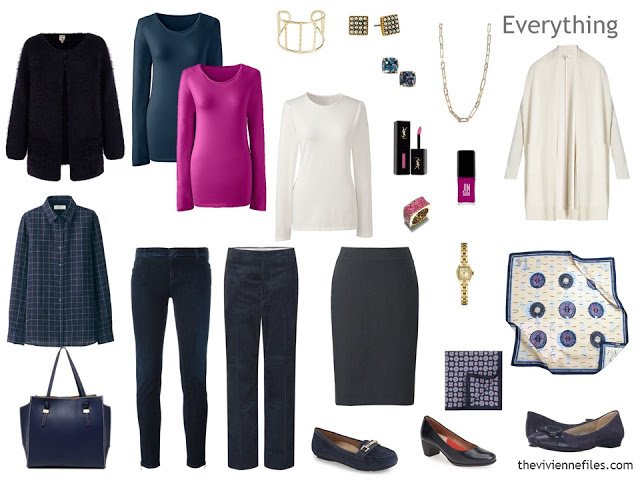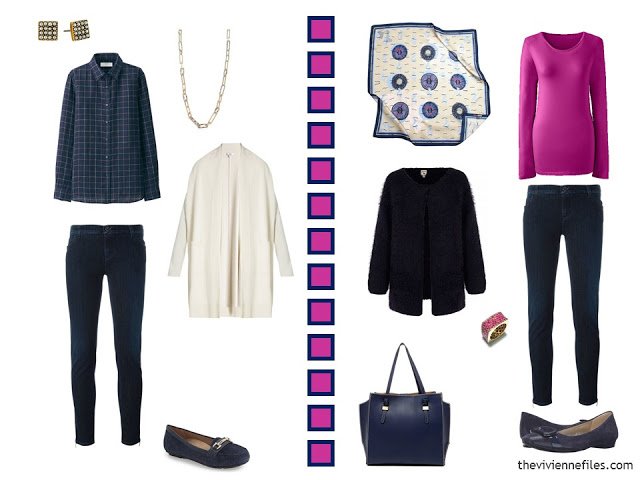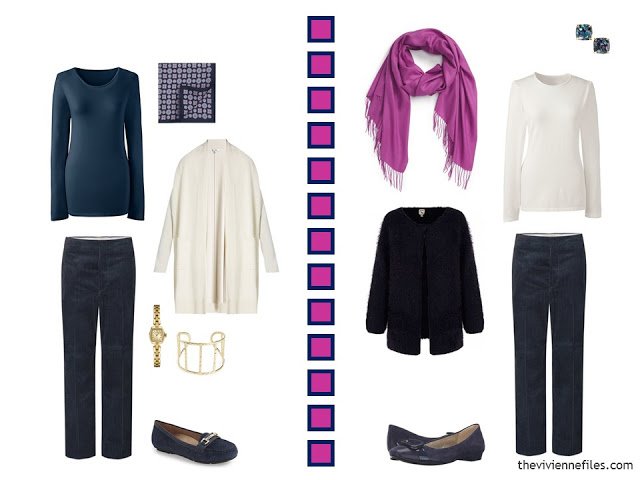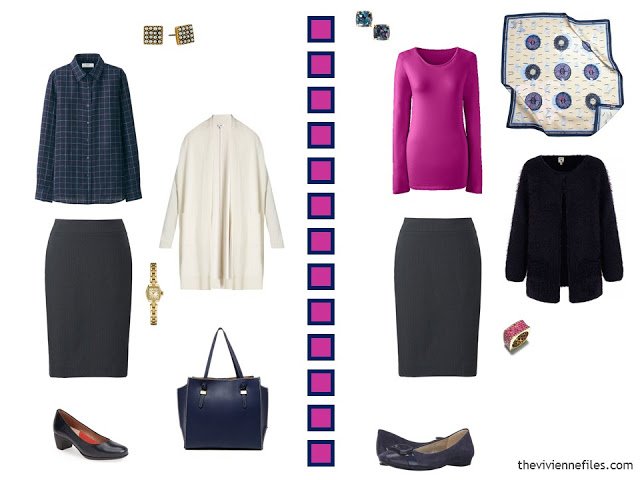 To her, it felt like the better she became at her job, the clearer her personal style became. IT was a synchronicity of aesthetics that delighted both the structural and the artistic sides of her architectural spirit.
love,
Janice