August 3, 2016
"Dress Yourself"
She's been hearing this her entire life – she remember it as a small child. She interpreted it as wearing clothes that look like her! So her grey hair, blue eyes, and blushed cheeks are her color scheme: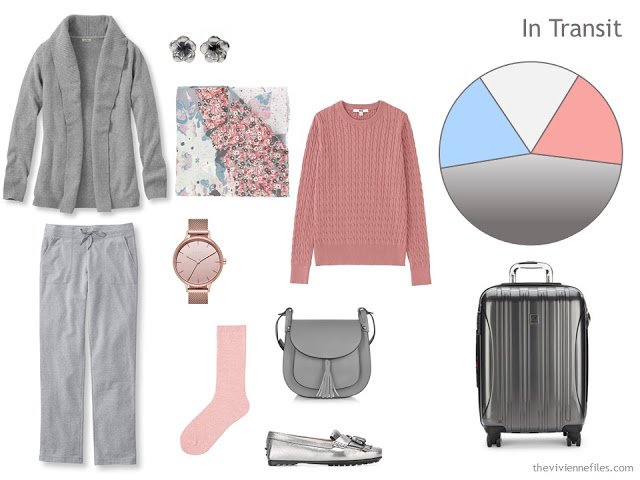 Cashmere cardigan – L.L.Bean; sweatpants –
L.L.Bean
; earrings – Nyoman Rena; scarf – Zadig & Voltaire; watch – Skagen; sweater – Uniqlo; socks – Uniqlo; bag – Le Parmentier; loafers – Tod's; suitcase – Delsey
(yes, she flies in sweatpants; she irons them, and conceals the drawstring, and nobody seems to be the wiser…)She always gets sent on the "48 hours in some remote country" kinds of trips, because she seems to always be able to get things working better than they had been…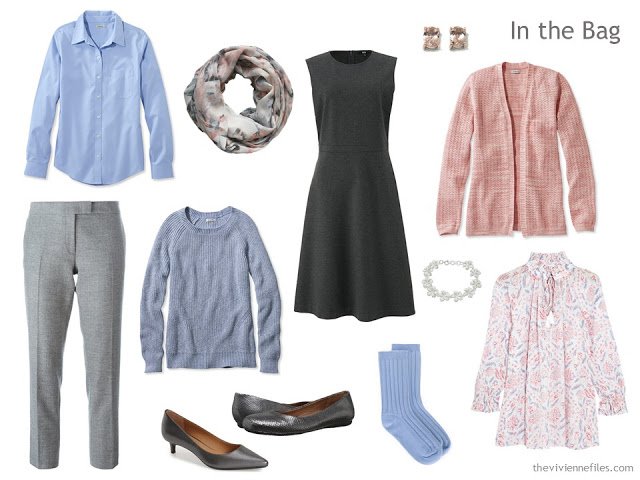 Trousers – Joseph; blue shirt –
L.L.Bean
; cashmere scarf – Alva-Norge; sweater – L.L.Bean; dress – Uniqlo; socks – Rochas; ballet flats – Walking Cradles; pumps – Calvin Klein; earrings – Colleen Lopez; cardigan – L.L.Bean; bracelet – Kenari; blouse – Zimmermann
And nobody can figure out how she does it, because she's such a gentle, sweet-looking woman!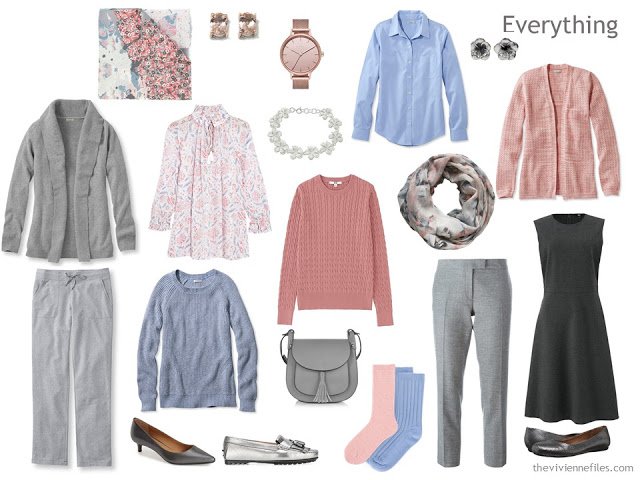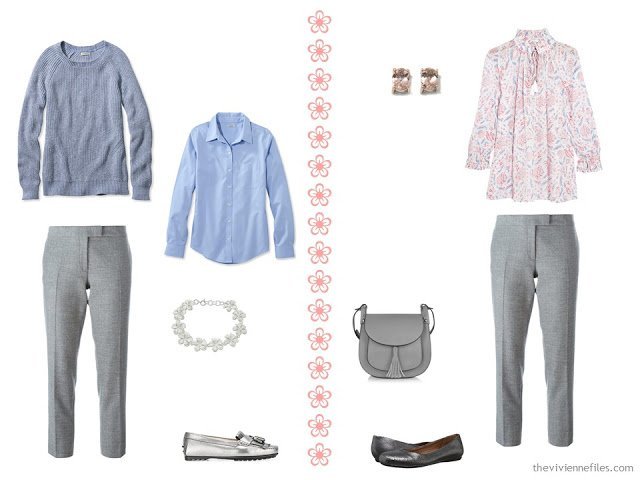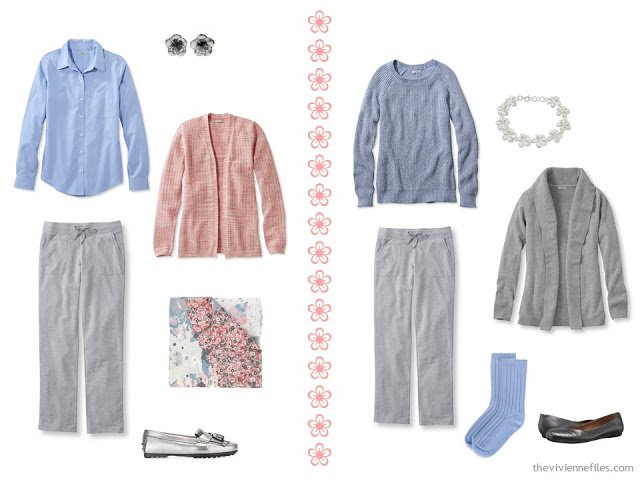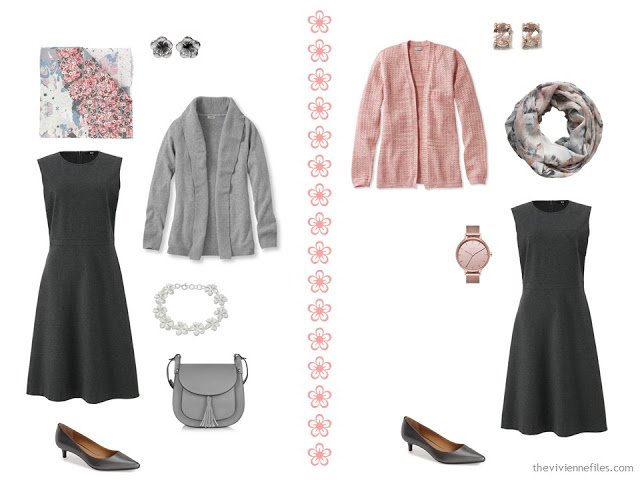 Clearly, they have NEVER heard of the iron fist in the velvet glove, eh?
love,
Janice