August 2, 2016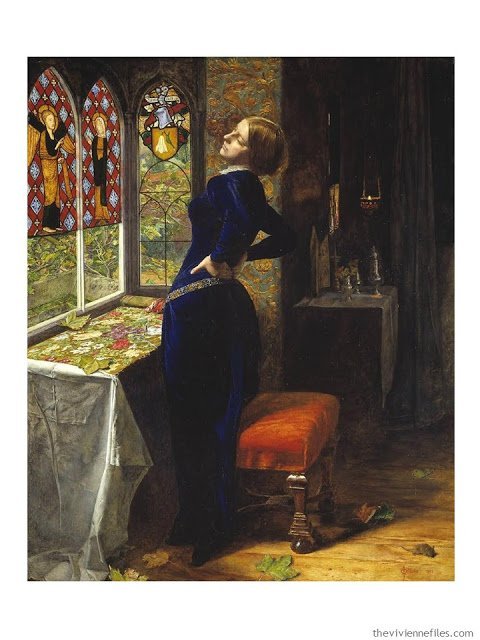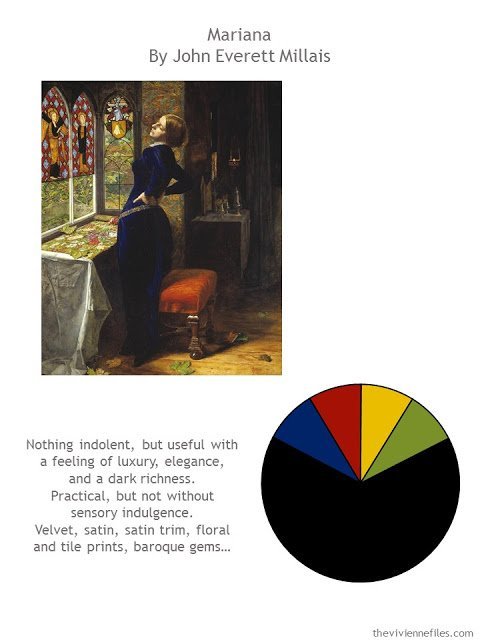 Deceptive
But not in any damaging way; she doesn't meant to mislead anyone…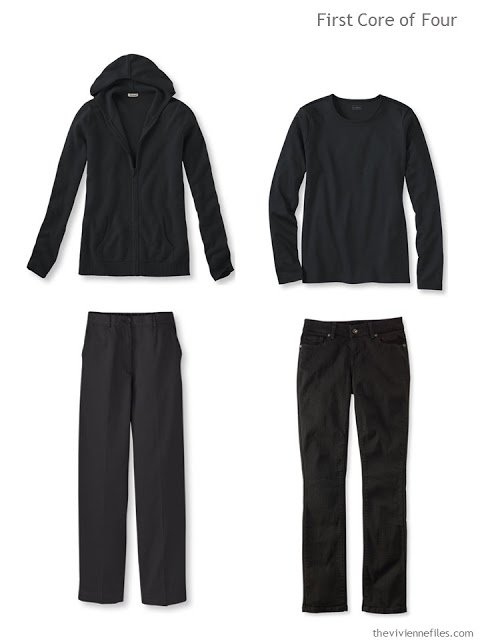 Sweatshirt – L.L.Bean; tee – L.L.Bean; pants – L.L.Bean; jeans – L.L.Bean
But in her heart, she longs for castles, and brocade hangings on stone walls…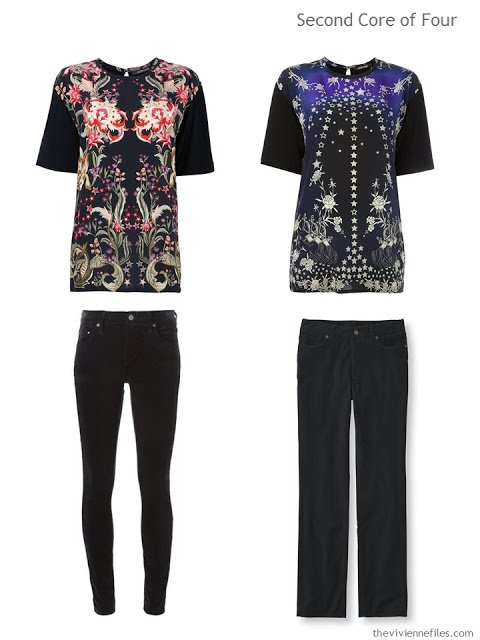 1st tee – Robert Cavalli; 2nd tee – Roberto Cavalli; velvet jeans – Citizen of Humanity; corduroy pants – L.L.Bean
In reality, her life is casual. Relaxed. No need for ANY dress – certainly not a fluid, draped, swinging and swaying swath of velvet in a rich, luscious color… But she keeps these feelings in mind when she's shopping: rich colors, intricate prints, and indulgent details and trims.
Red tee – Lands' End; floral blouse – Equipment; embellished tee – Armani Collezioni; stretch silk tee – Missoni
The boldest thing she might do is mix a pair of deep, saturated colors. She does dare to wear a velvet hoodie, as well as one in cashmere. They are small rebellions, but essential for her well-being.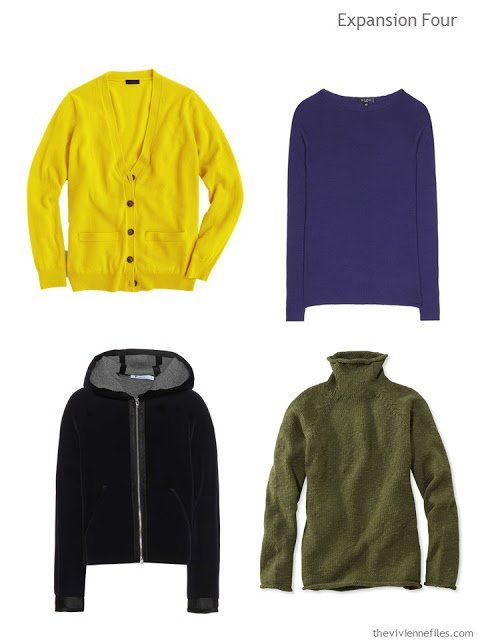 Cardigan – J
.
Crew; blue sweater – Etro; velvet jacket – T by Alexander Wang; funnelneck sweater – L.L.Bean
Her jewelry might be a bit more detailed than is absolutely necessary, and her footwear has a plush texture that's not required, either. And a brocade bag feels right in her hands…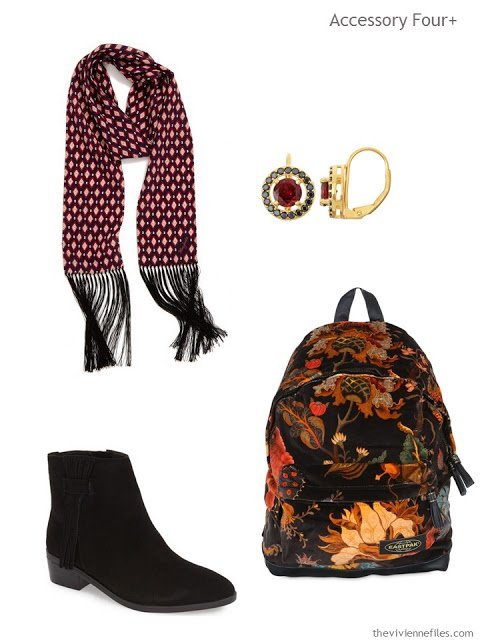 Scarf – Marc Jacobs; earrings – JCPenney; boots – Bella Vita; backpack – Eastpak
She's not extravagant, nor wasteful: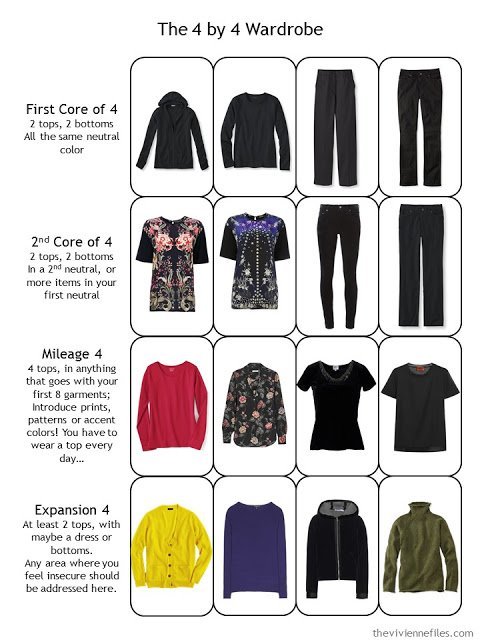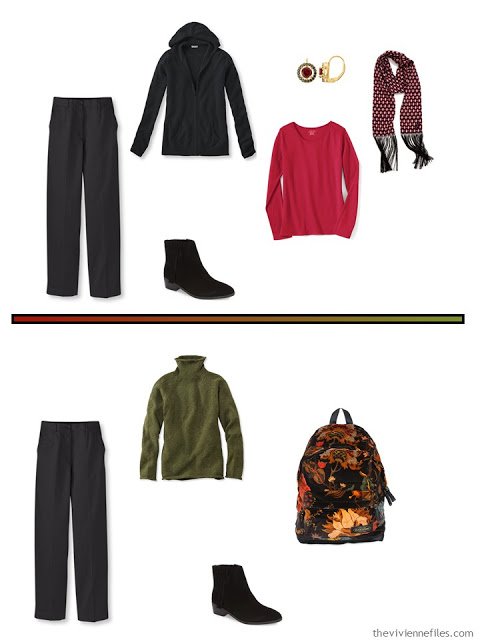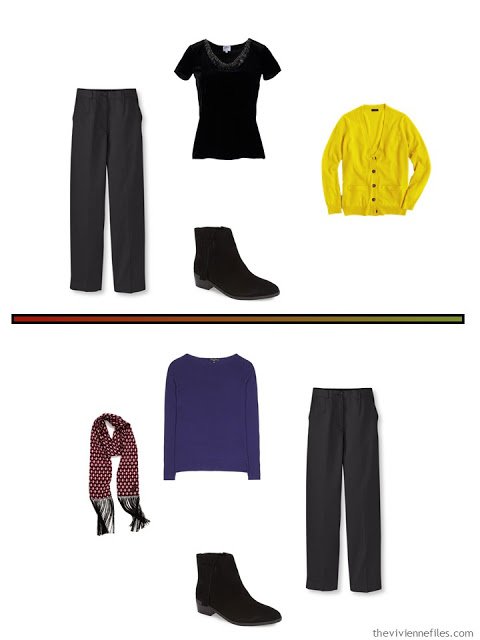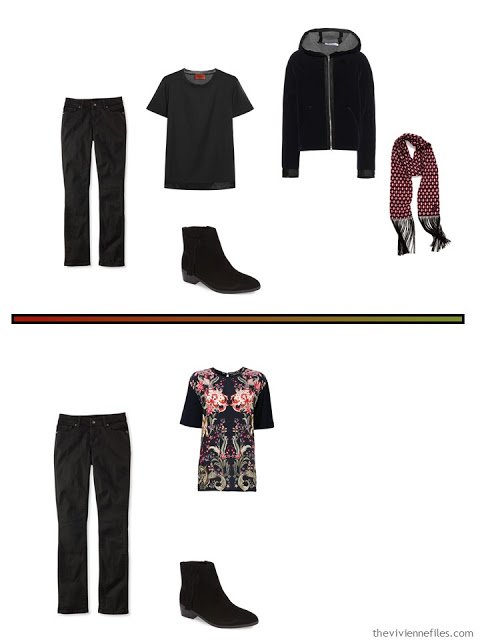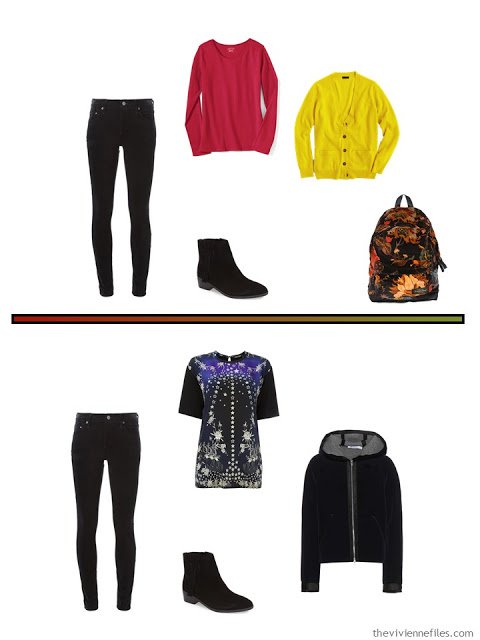 Someday, she just might explore the idea of previous lives. For now, it's enough for her to know that her heart looks out to sea from a parapet window, even while loading the dishwasher…
love,
Janice