June 26, 2020
She knew, as soon as she saw it, that the door lead to where she wanted to be…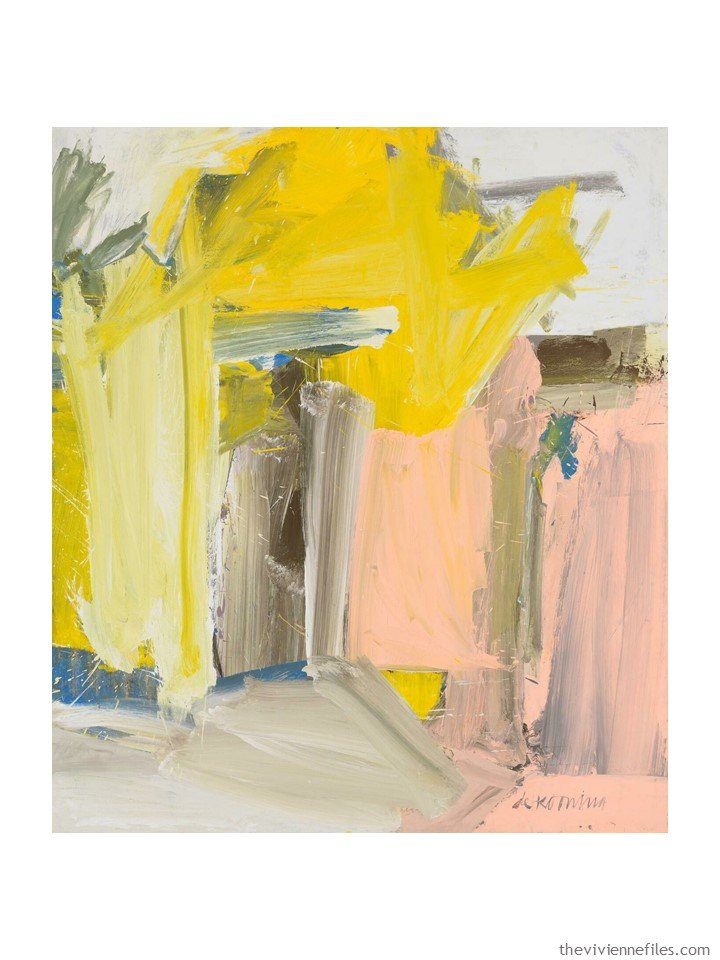 Some other day – some other season – she knew that she would include the blue, and the darker browns and greys, in her wardrobe. But for now, for the summer, she wants lightness…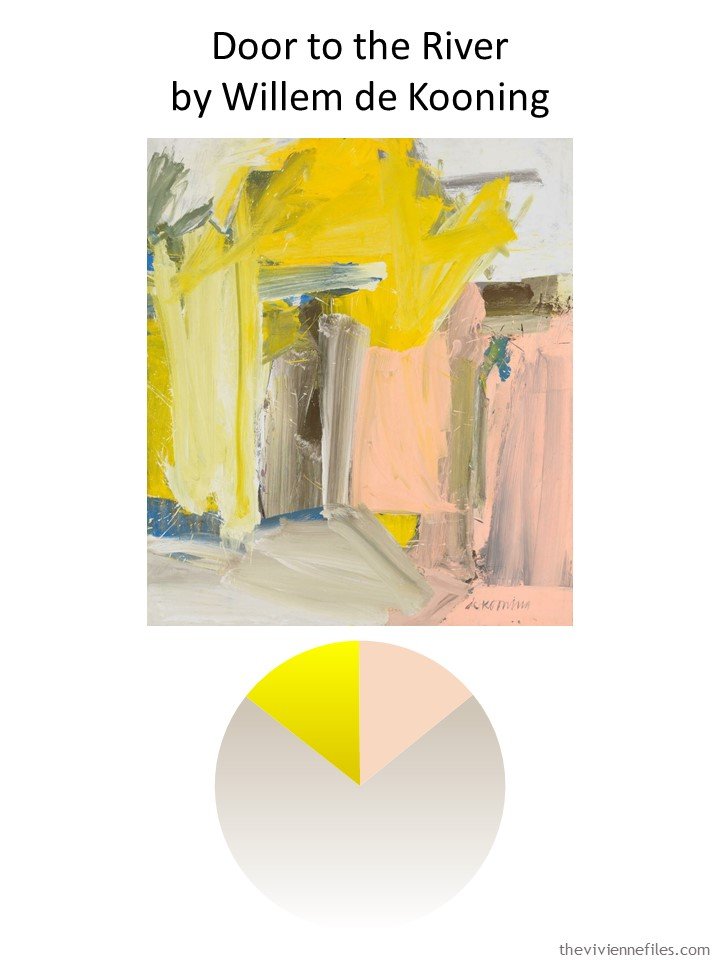 When her sister called her – at the very last minute! – to invite her to the cottage for the weekend, she knew that she had to go. She was dressed for a meeting, but decided that getting on the road was more important than changing clothes.
Besides, she knew that dinner on Friday night, at the cabin, was always pretty special! Her sister can really cook, her sister's partner is a whiz with wine, and all of the kids know that this is an important part of the week. So being in a skirt just feels right…
Still, she only has about 1 minute to pack! She looks, and then grabs yellow and blush, a pair of shorts and a pair of pants. At the last minute she remembers to toss her sandals into the bag too!
She's really important this weekend – she got the good bedroom, with a private bath! She showers for what feels like 3 hours (not that she would ever waste water like that!) and then dumps her bag out on the bag and sorts everything out. This is what she finds that she has with her: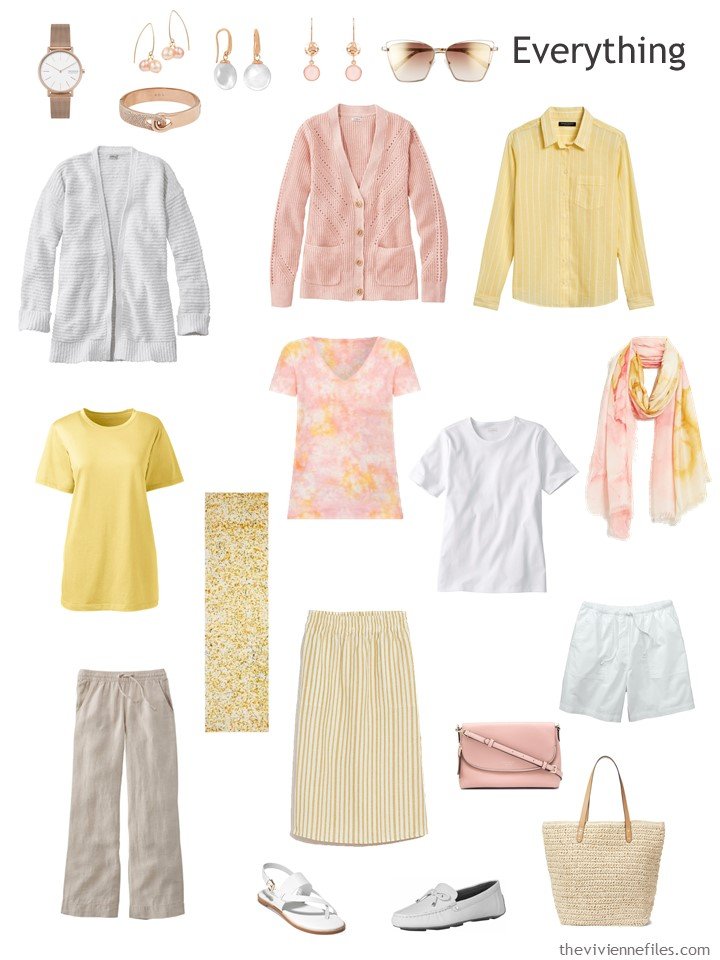 She's only staying until Tuesday morning, so she literally only has to get dressed on Saturday, Sunday, Monday and Tuesday. Four outfits, from this little capsule wardrobe, is easy!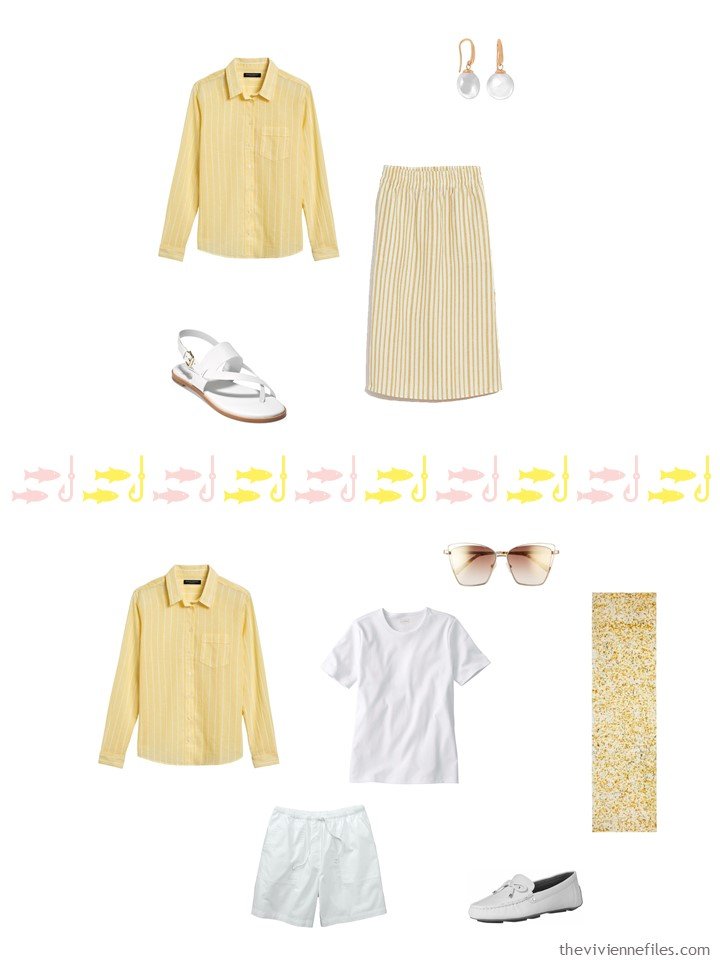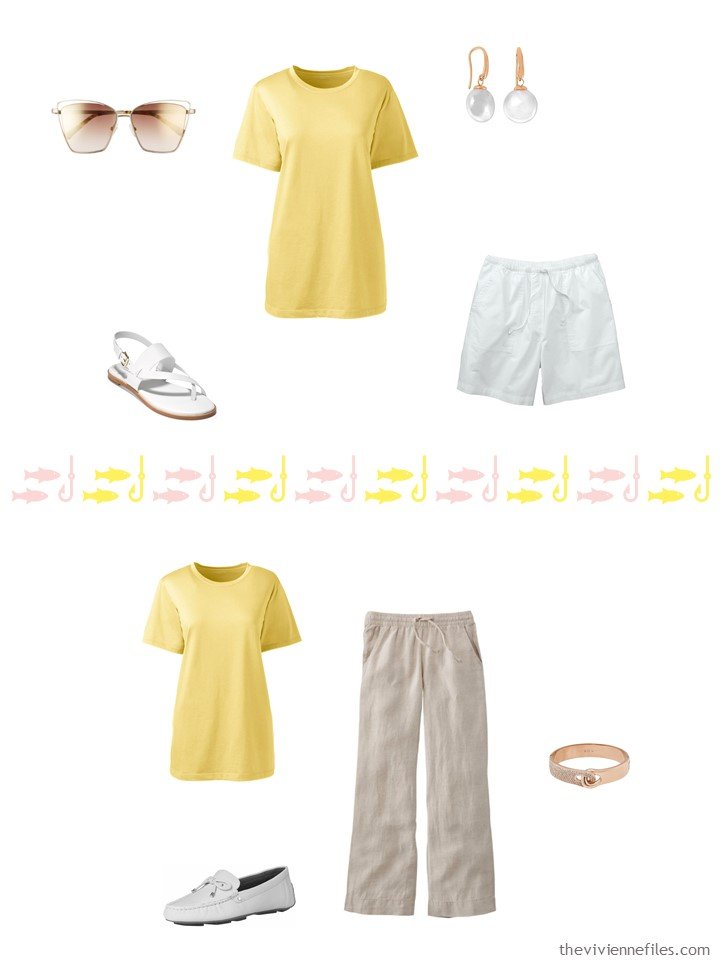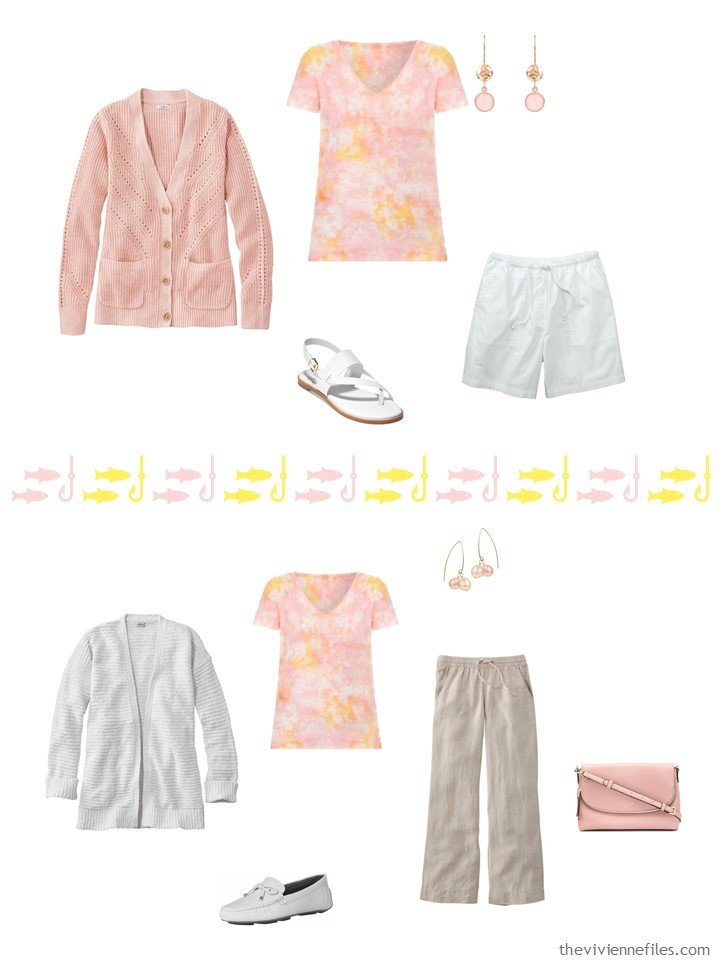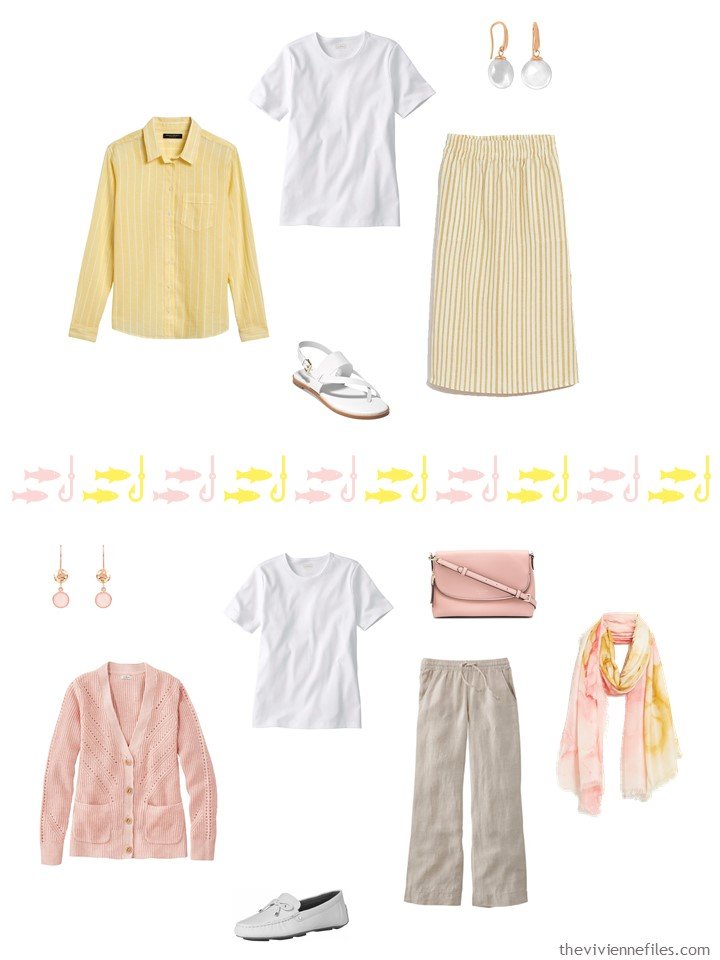 She and her sister are going to sit and drink wine and watch everybody fish in the river. Fishing IS a spectator sport, isn't it?
love,
Janice
p.s. Three years ago, our heroine wasn't traveling, but she WAS pulling together a casual wardrobe in navy, beige, teal and brown…