June 16, 2020
She's NOT Happy…
Business travel? NOW? Yes, she's got to go. No, her employer won't compromise. She very nearly quits… Especially when she learns that the weather where she's going is decidedly cool…
But they've said that she can fly 1st Class, and eat room service, and have any laundry or other services that she needs for her comfort…
So she starts here:
And then she pulls from her closet a tidy core for her travel wardrobe. A tidy, VERY "prone to need to be laundered frequently" core…
She will probably only need to dress really "up" once, so she's going to need a balance of casual and dressy. She pulls her scarves out of her dresser drawer and spreads them out on the bed, and then starts to assemble her 2 accent "families."
Her olive blouse will get her through the really dressy part of the trip…
Everything spread out on the bed look pretty great!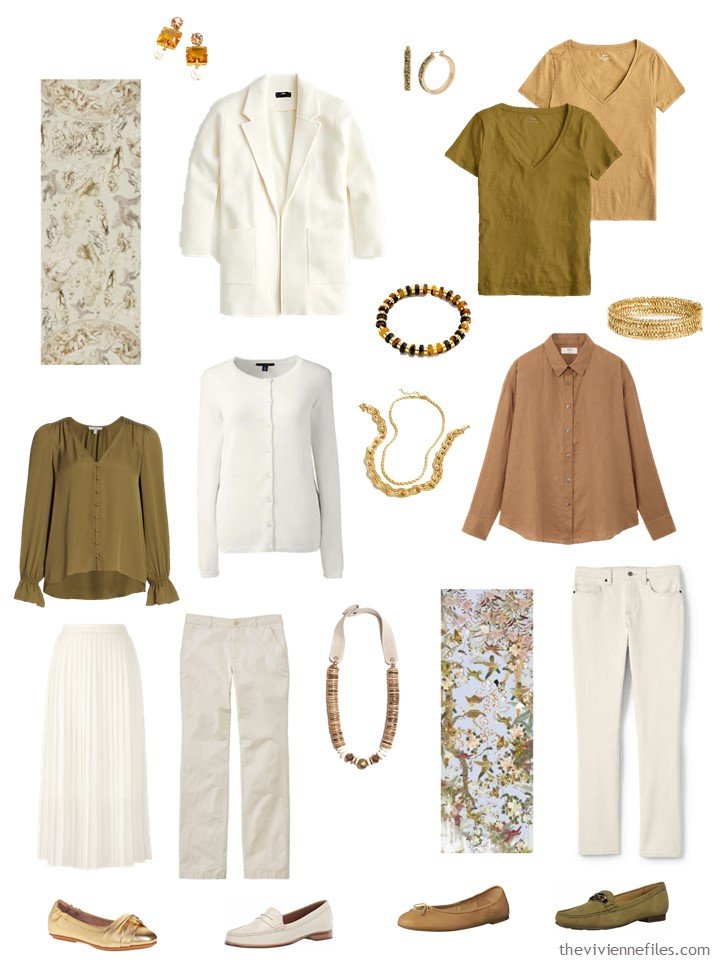 Before she starts stowing everything in her suitcase, she pauses for a few minutes to play paper dolls with her travel capsule wardrobe! She would like to be able to – at a minimum – wear each top a couple of different ways….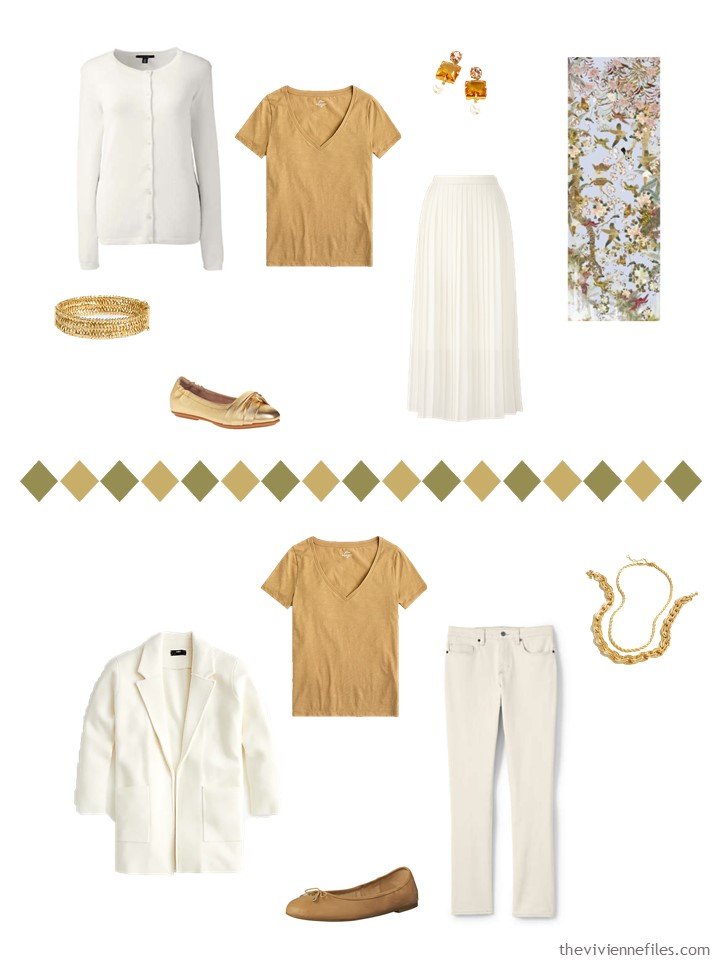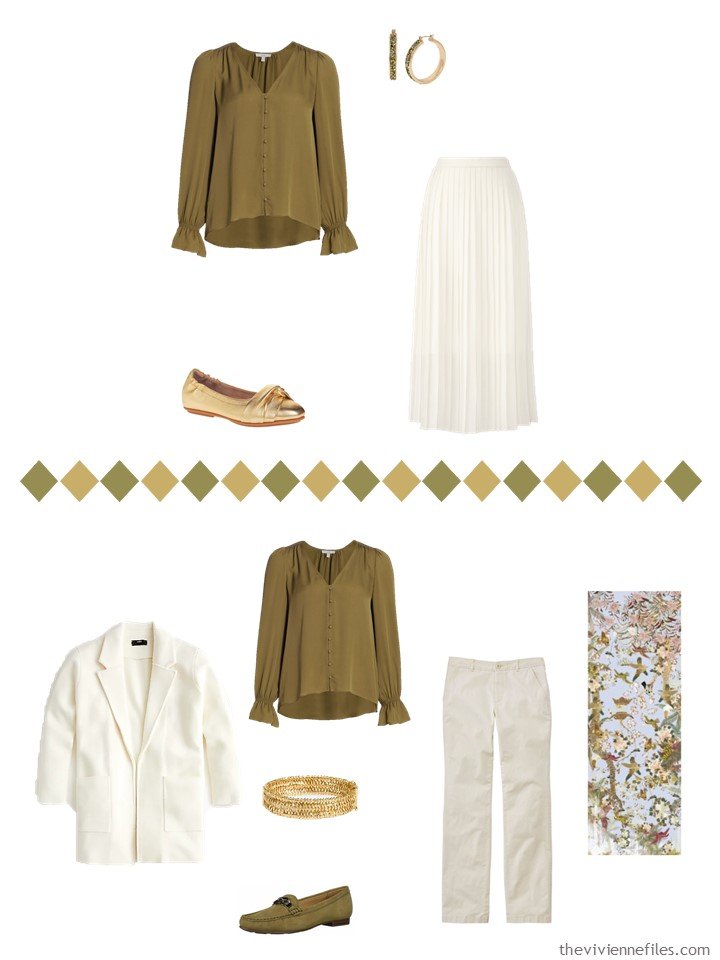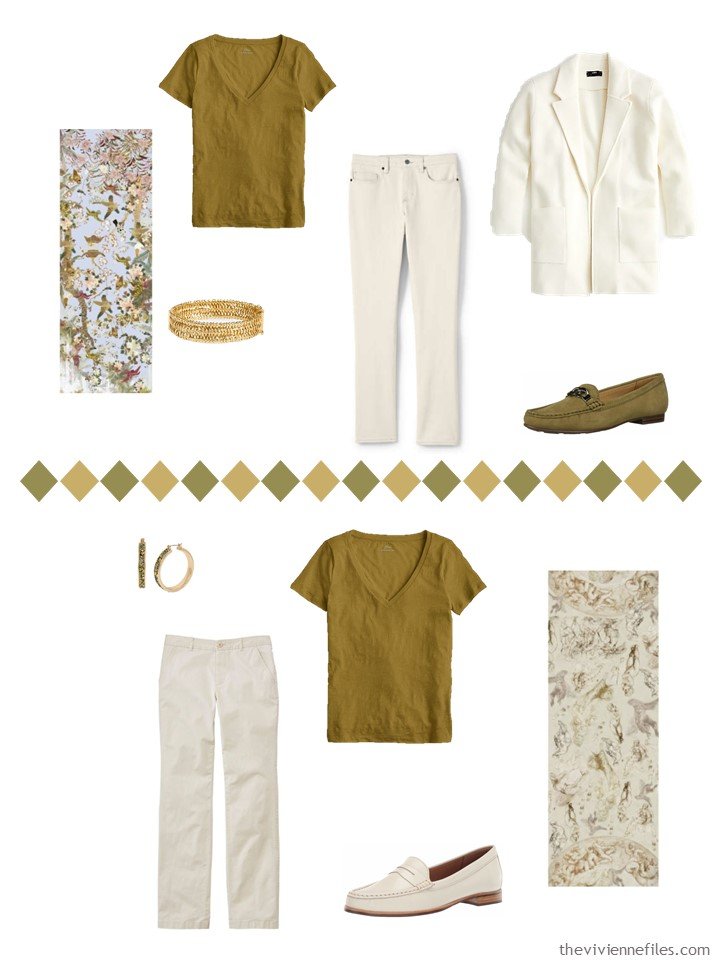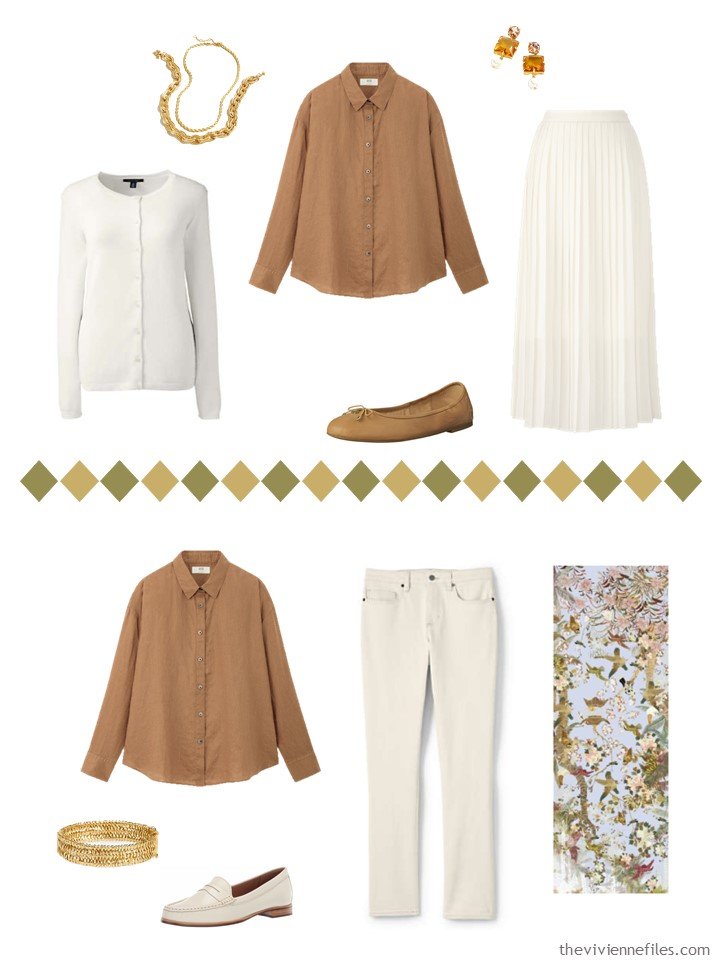 She fully plans to return from this trip with every STITCH of clothing freshly laundered – it's the least they owe her!
love,
Janice
p.s. Are any of you having to travel for work yet? I've heard from a couple of people who are confronted with this, and I'm curious about how widespread it is. I can't imagine getting on an airplane right now…
p.p.s. EIGHT years ago, someone wanted me to suggest some outfits to go with their favorite Hermes scarf. Rust, navy, grey, off-white…