June 17, 2020
Maybe it's not really a forgotten accessory – maybe you just got it. Still, when a new scarf arrives at your home, it can be sort of overwhelming to figure out what to do with it!
For me, in warm weather, with a rectangular scarf, I would first off try to see if I could wear it in my hair! And then I'd play around with how I would tie it to a handbag. Then I would think about actually wearing it around my neck. The more ways you can find to wear a scarf, the more often you'll be able to incorporate it into an outfit….
Let's ponder how you might wear (or be inspired by) this scarf for the next 4 months…
First month, it's smart to make certain that you've got the necessary solid-colored tee shirts and pants (or shorts, or capris, or skirts….). The striped cardigan and the floral espadrilles add a little bit of interest to otherwise simple, timeless outfits:
Having a couple of good dresses for hot weather is never a bad thing! Just remember to get your long-legged undergarment to protect your thighs….
Accent colors! And more timeless prints…
The weather doesn't necessarily cool down all that much in September (summer doesn't end until the 3rd week, of course!), but it's fun to get ready to wear your new favorite scarf into the autumn and winter:
Next summer, when it's time to pack for a nice long vacation, you'll have your wardrobe all set: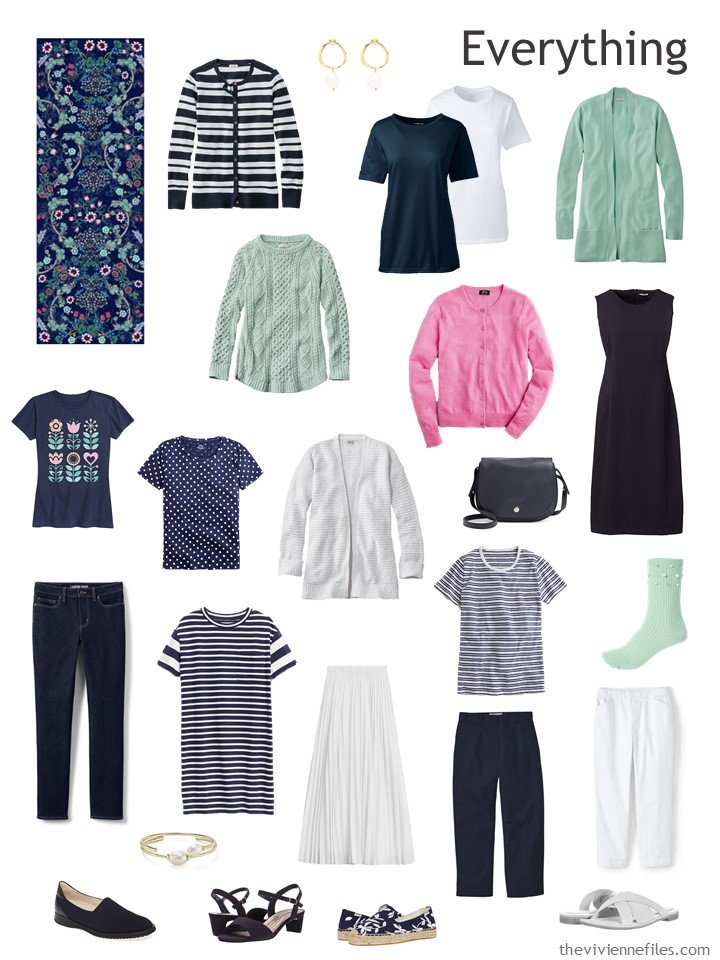 There's not much you can't do with this wardrobe! Your version of this might vary slightly – your skirt might be navy, and your cropped pants could be shorts! But any way you tweak this, it's still quite versatile: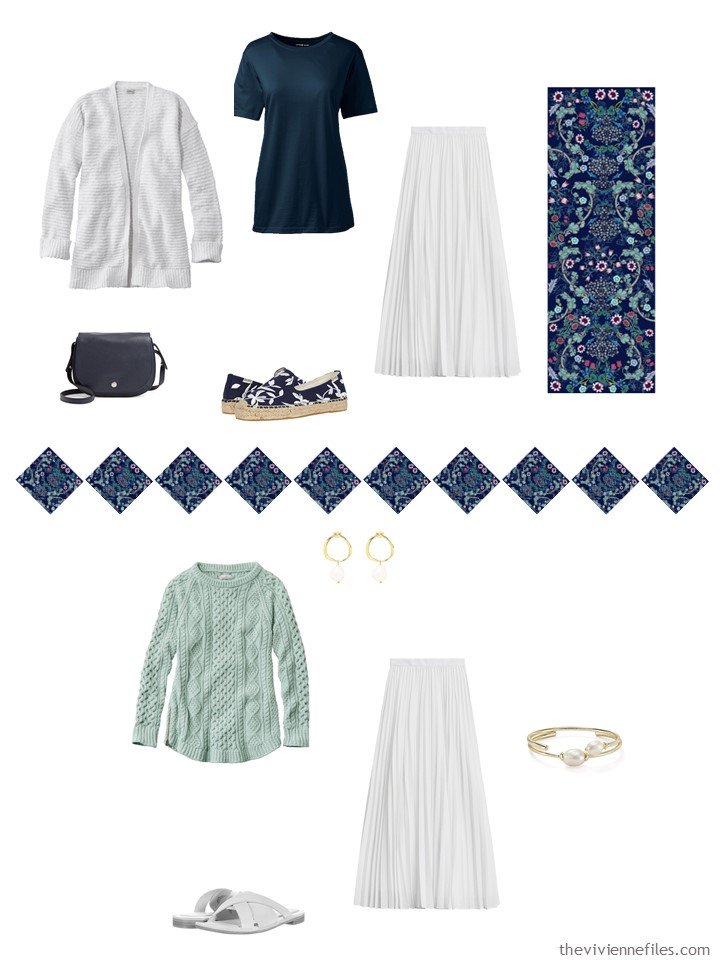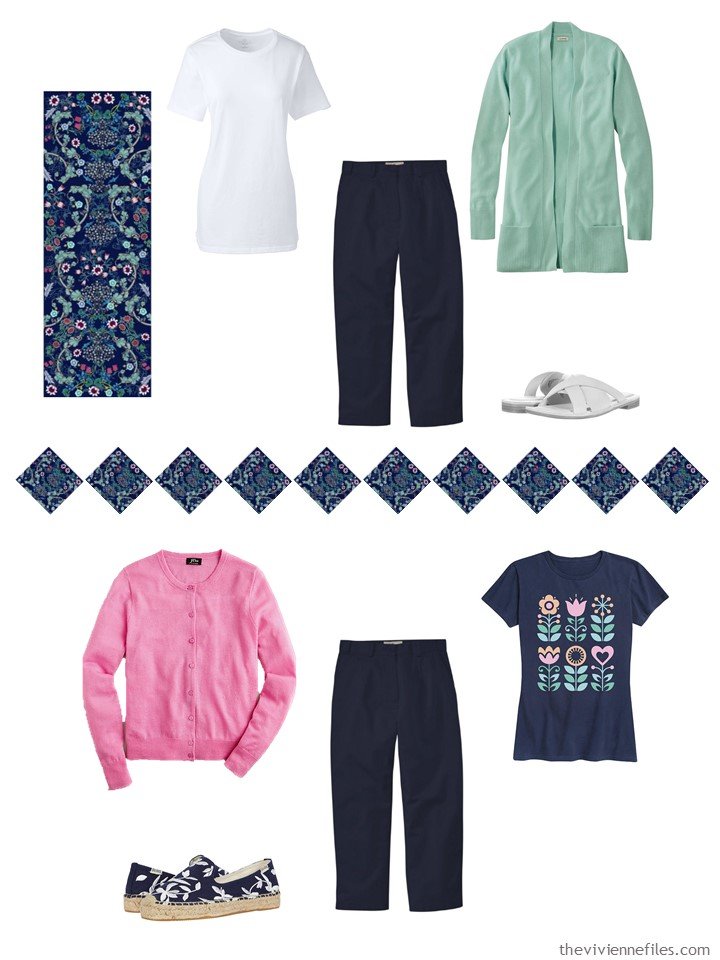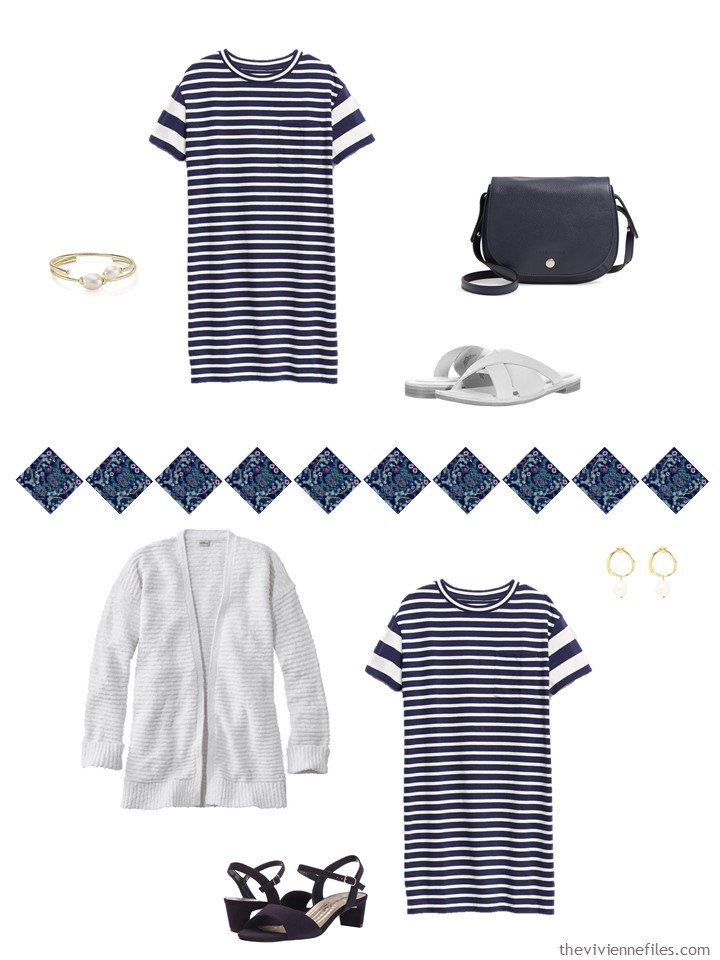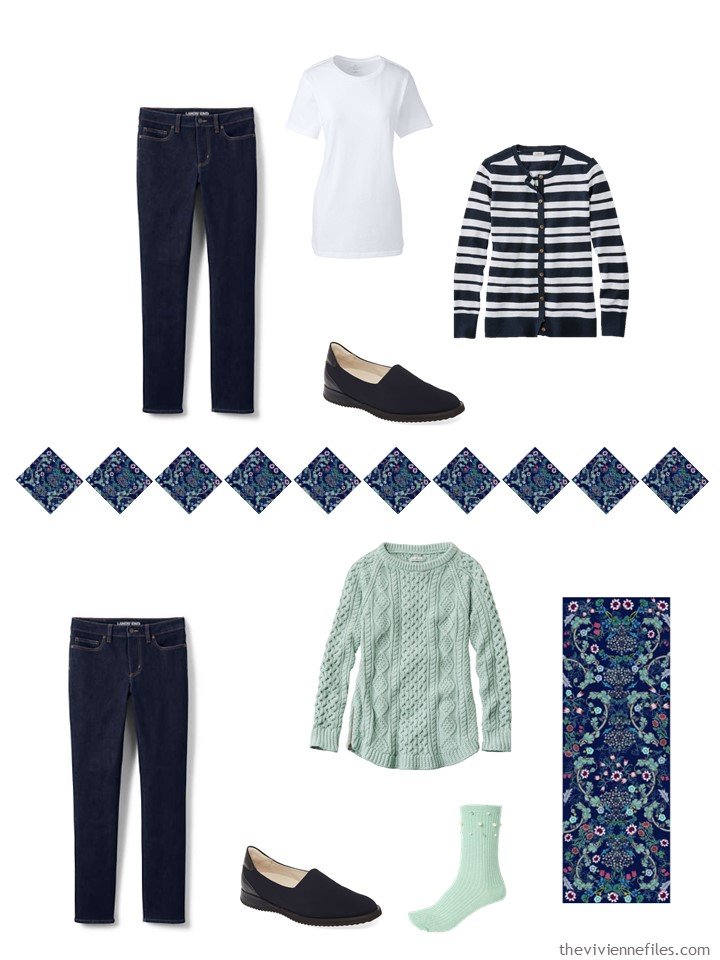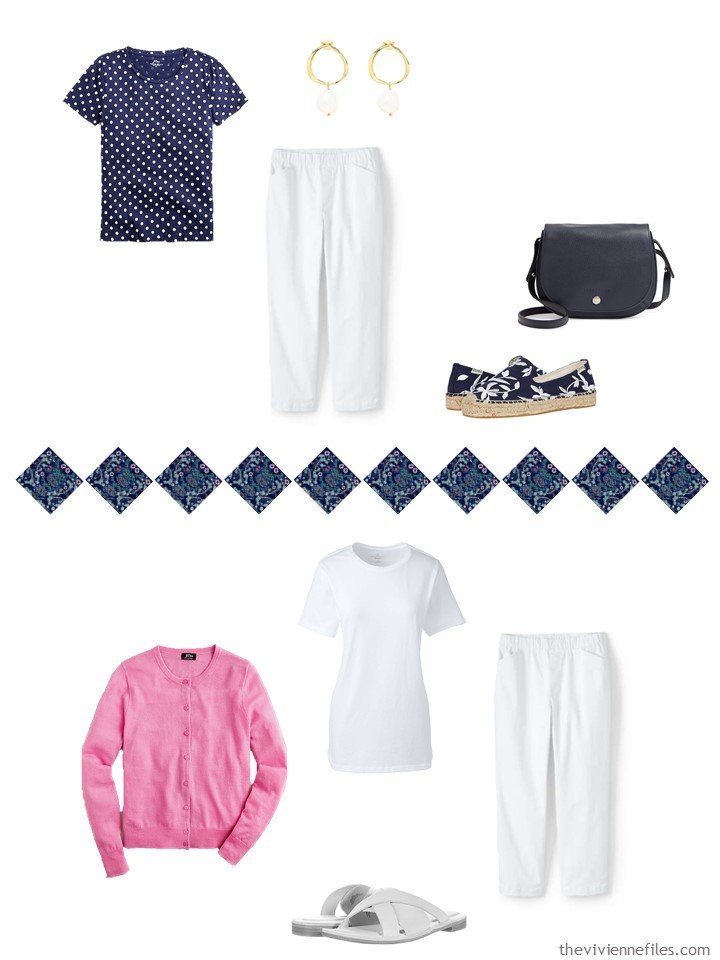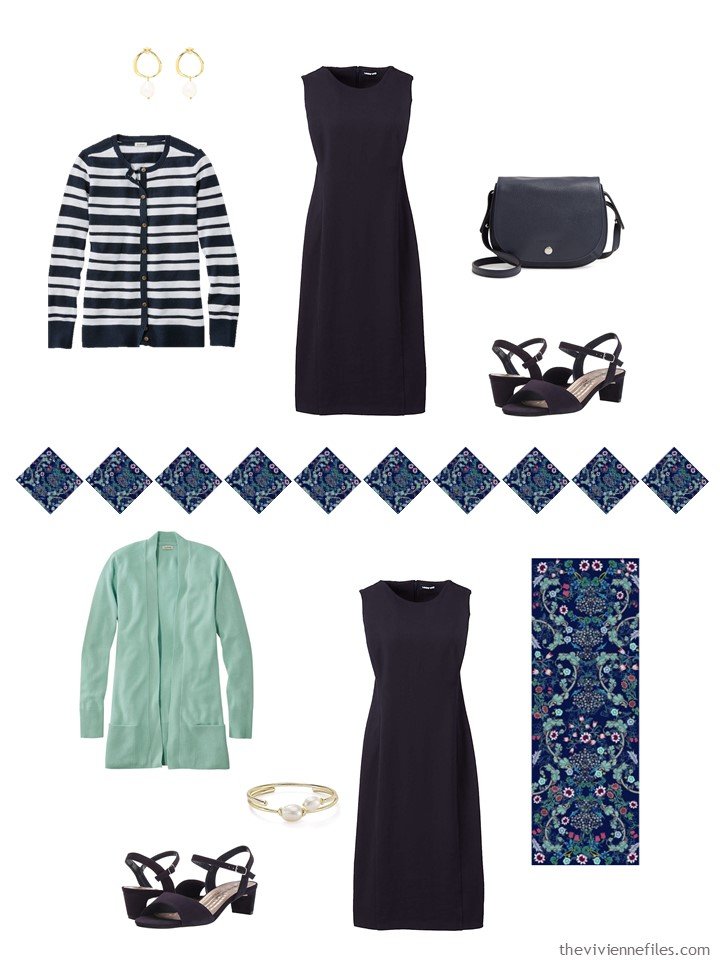 A wardrobe inspired by a scarf doesn't have to mean that EVERY outfit includes the scarf! The scarf unifies your colors, and perhaps your wardrobe mood or sensibility. It's a subtle thing…
And I'm loving working with scarves right now – any specific requests?
love,
Janice
p.s. 2 years ago we talked about accessories for a wardrobe in brown, turquoise and white…