June 15, 2018
Wednesday I shared one approach to pulling together a travel wardrobe when your original plan starts to fall apart. Today, I'm going to look at what accessories need to be packed in order to make sure that you can get dressed without problems and panic…
First, let's look at our wardrobe color scheme: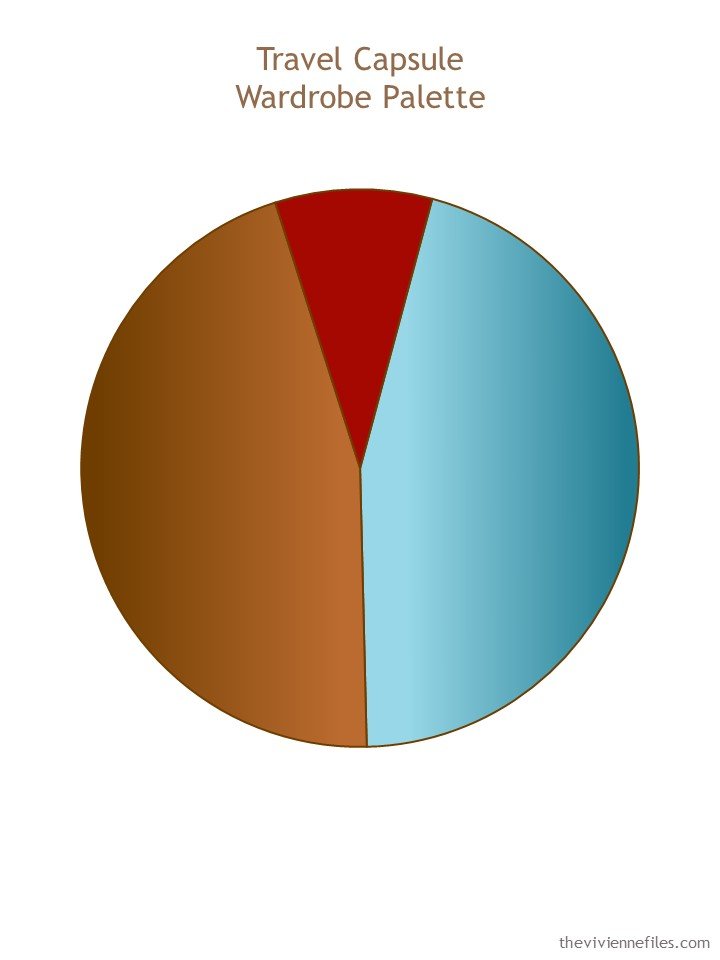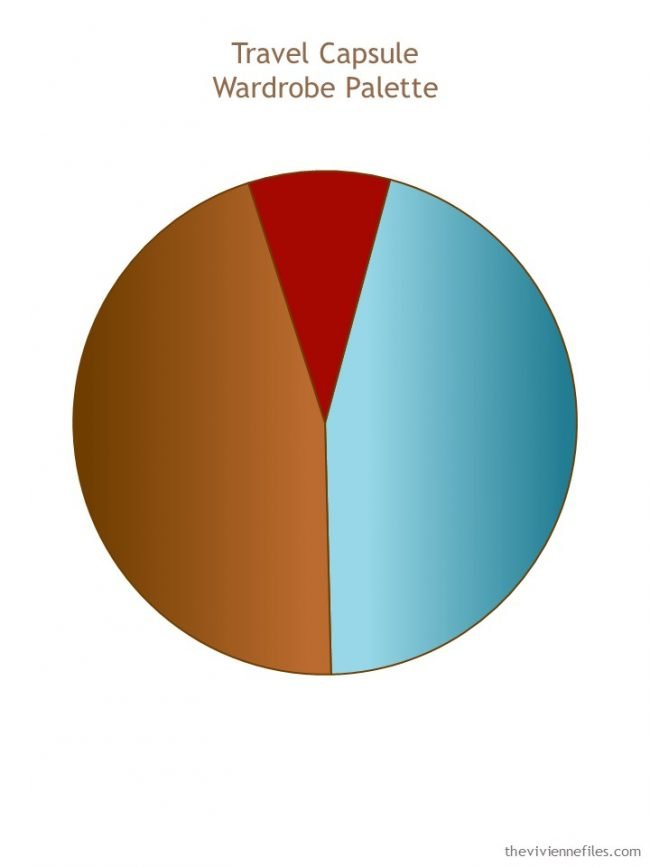 For accessories, you want to make sure that you're including a color that will be suitable for jewelry – something metallic – and a color that can be used for your leather goods. This is pretty straightforward for this color scheme; the brown is perfect for leather, and gold just feels right…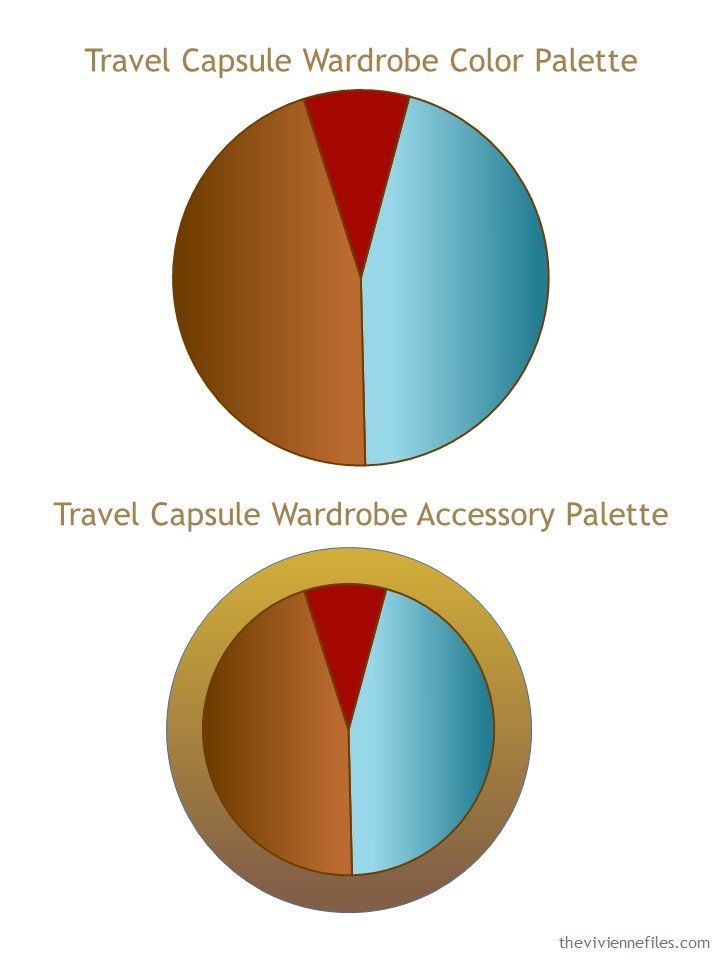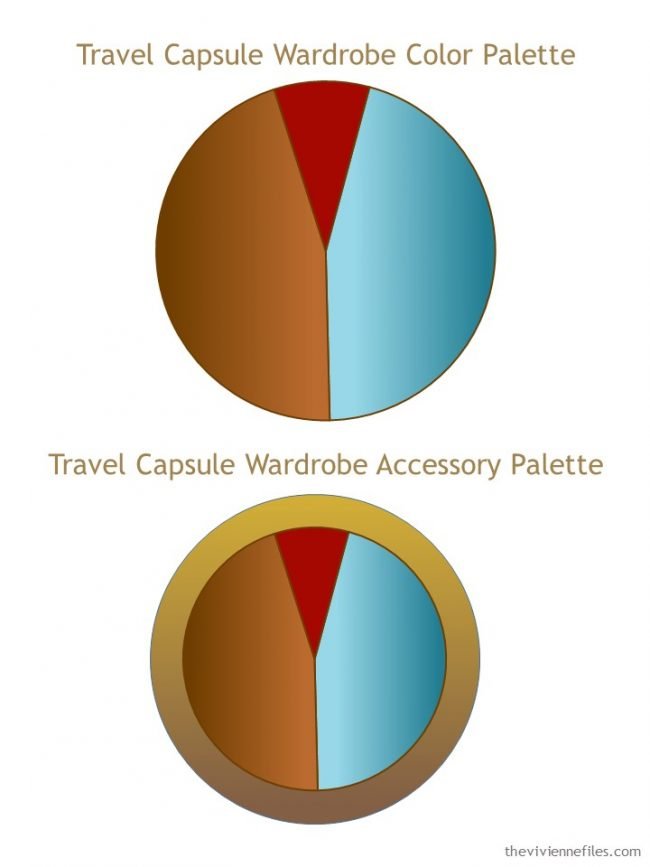 Next, you want to think about what you expect to want to pack. This might not turn out to be exactly what you take, but you shouldn't just jump into picking accessories with no plan! (I've done that – who packs TEN bracelets? Me…)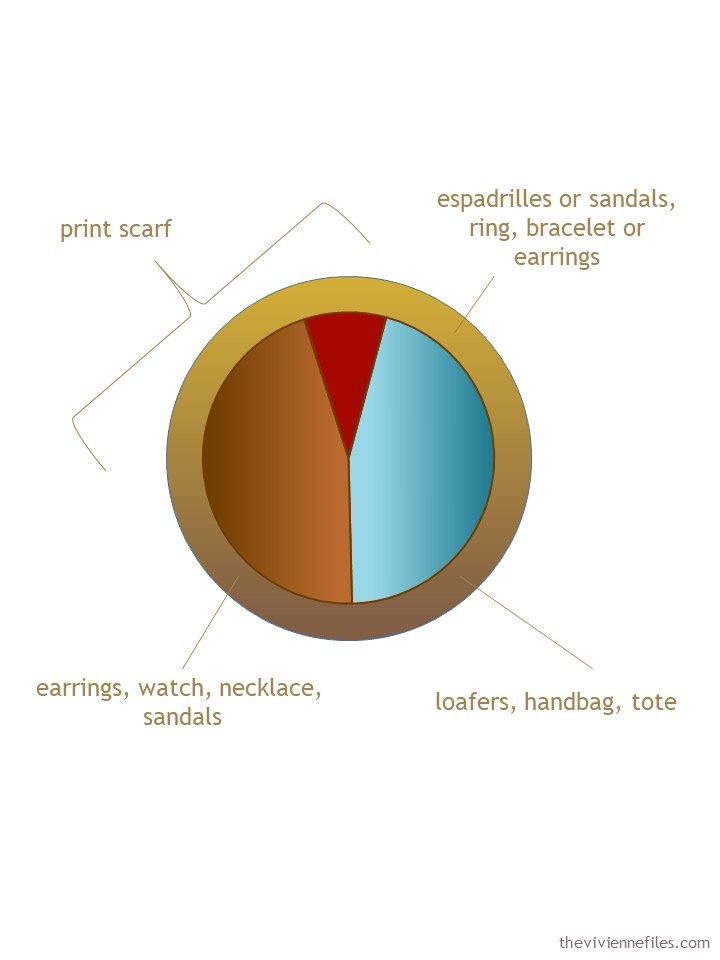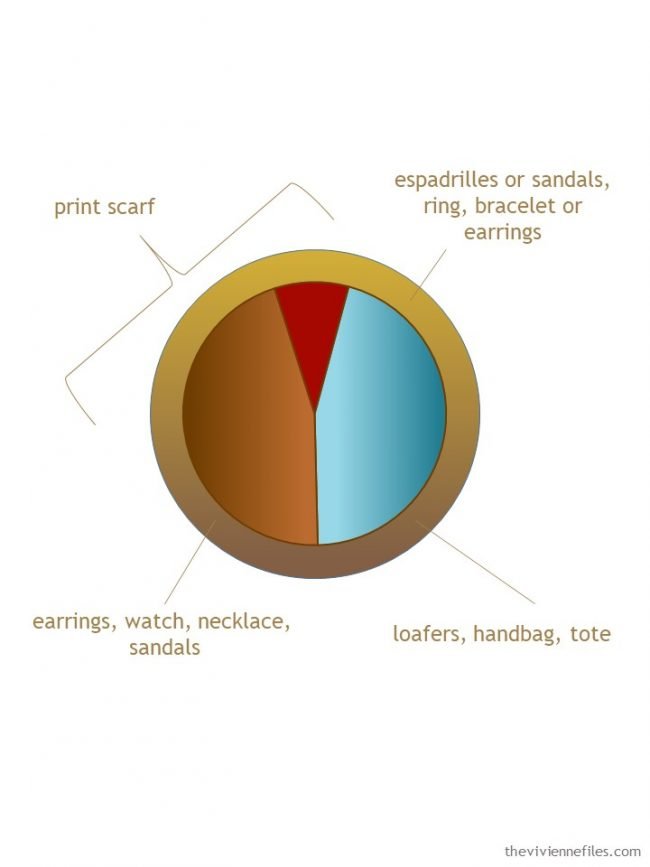 Let's look back at our travel wardrobe for this color scheme. My favorite way to approach this project is to build outfits that I'm pretty sure I'm going to wear, and then choose accessories to complete each outfit. After the first couple of ensembles are pulled together, you will find that you can re-use some things – especially shoes and bags.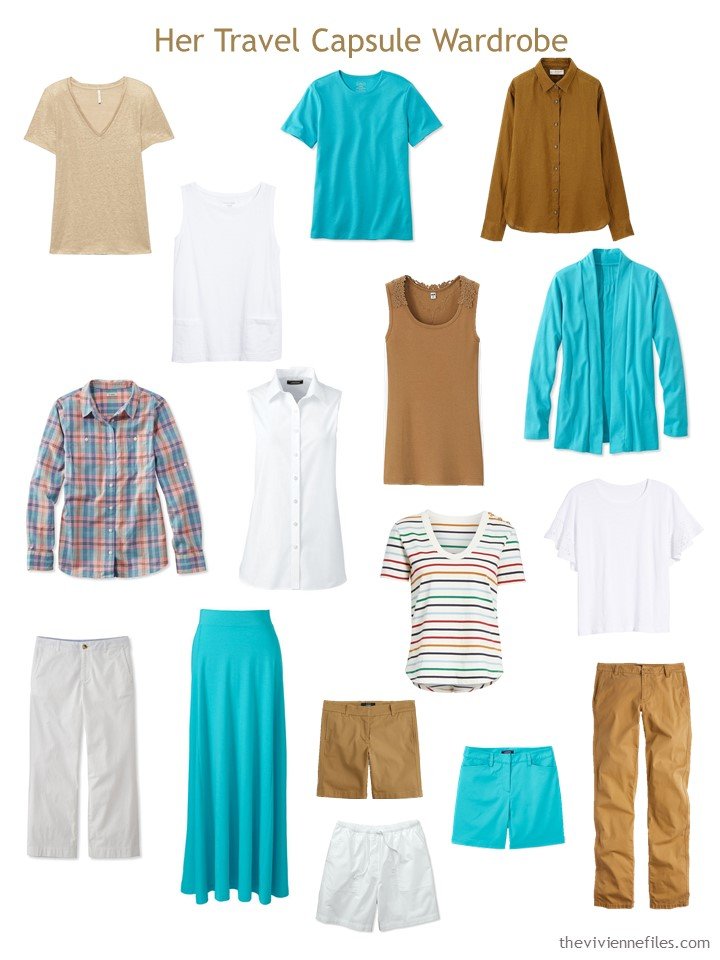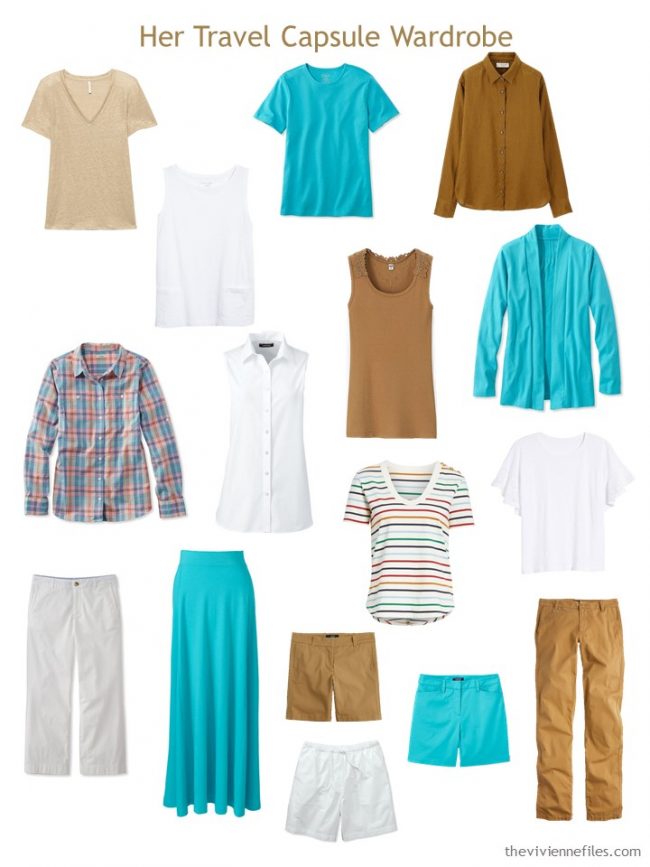 I love that whole stack of bracelets… And I've chosen to emphasize square shapes and woven textures, just to give some focus to the accessory wardrobe.
This outfit could easily be worn with the brown leather sandals and bag, but I thought that this might be something our heroine packed for a dressier evening…
Shades of brown in your clothes open the door for (fake, of course) tortoiseshell jewelry and sunglasses!
This scarf was hard to spot, but I'm so glad that I was patient enough to find it! It could be worn with any of the solid-colored garments to tie them together into a more coherent ensemble…
The striped tee shirt doesn't feel like it needs more accessories – some outfits just don't need a lot!
Many of us can't wear belts with any degree of success, but if you CAN wear them, they can really make a big difference in a simple ensemble…
Who couldn't be happy pulling these pieces out of a bag?
As much as I enjoy choosing clothes to pack, I think that picking the accessories is where the fun really starts!
love,
Janice