June 18, 2018
Let's look back at another recent travel wardrobe, and choose some accessories to be packed along with the clothes…
This wardrobe was all about colors of sky and sea; here's the original clothing color palette: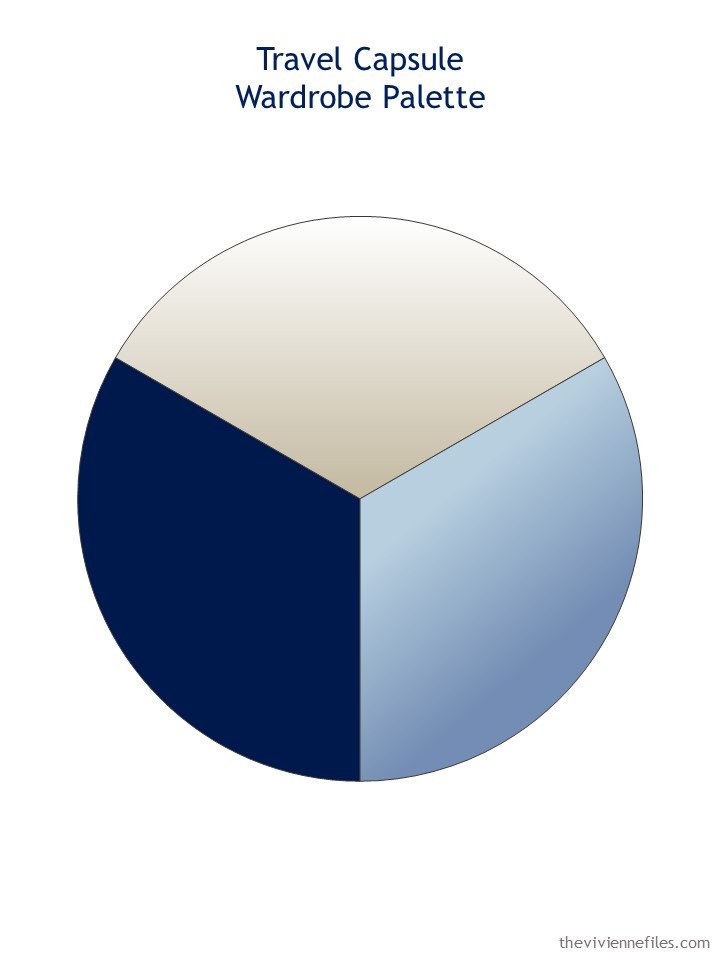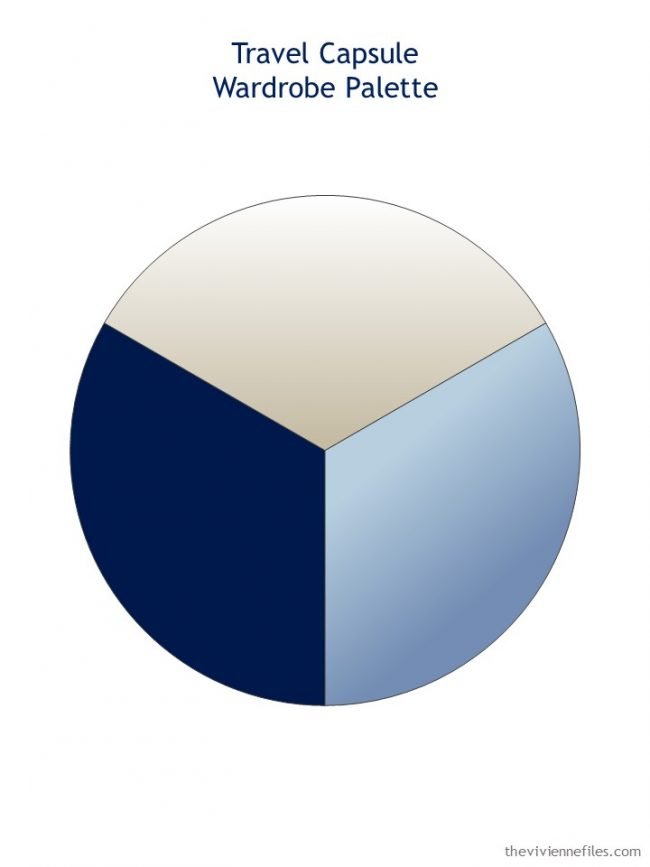 It's never necessary to have a plan for anything you do, but I think when you're packing, having some structure and some limits in mind can help a lot. If I don't set some clear guidelines when I'm packing, I'm likely to just toss in everything that I like (which is just about all of my wardrobe!) and then get somewhere and struggle to make sense of things…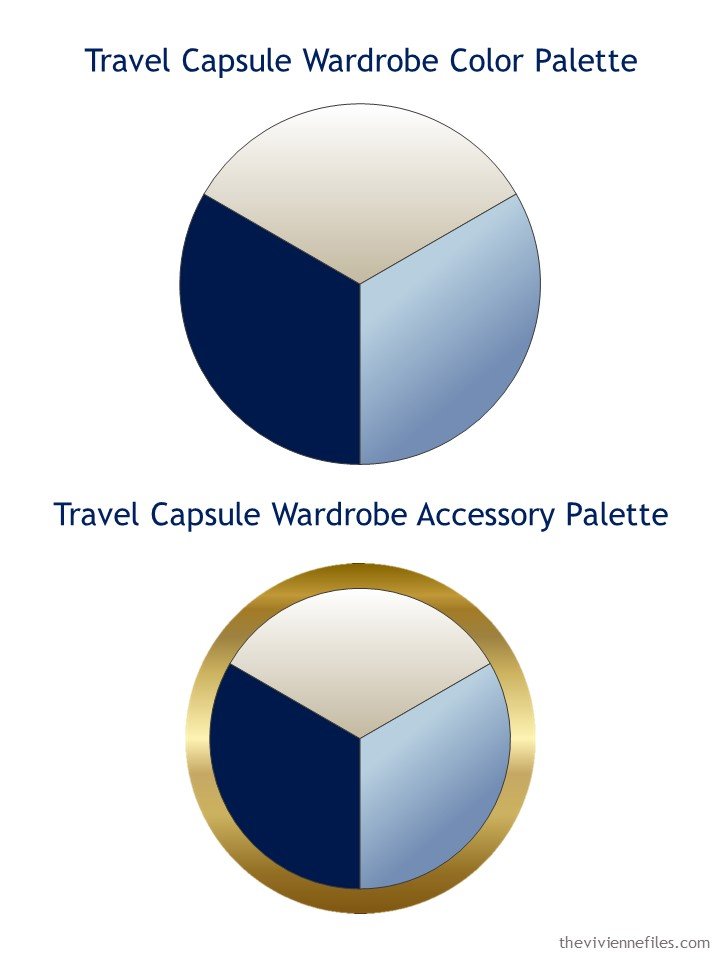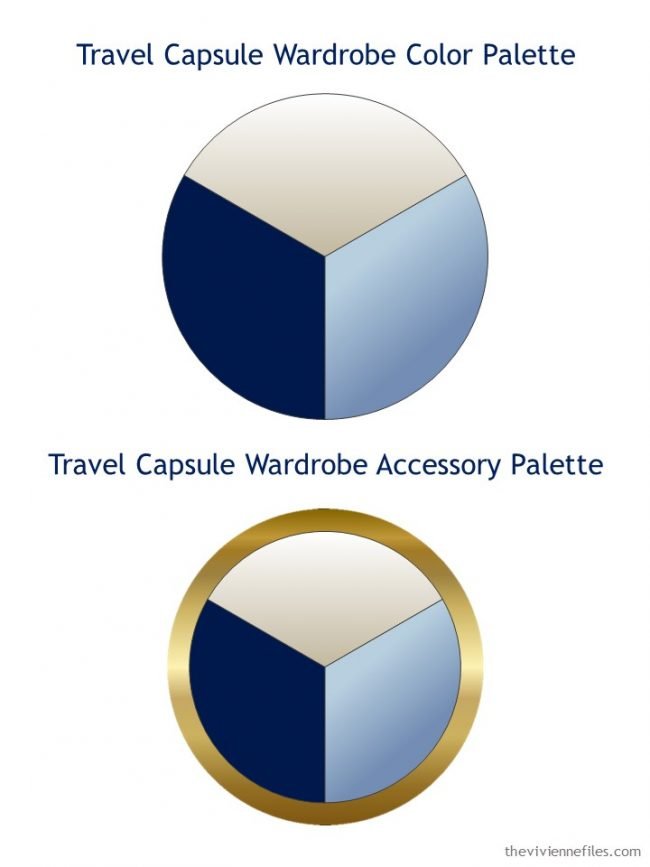 Silver would be the obvious metallic choice for navy and shades of blue… but since we're talking about warmth and sun and summer, I thought that I'd go with gold instead. There aren't really any rules around these things!
So this next step is really optional, but it might be helpful if you are like me and need some direction when you're packing.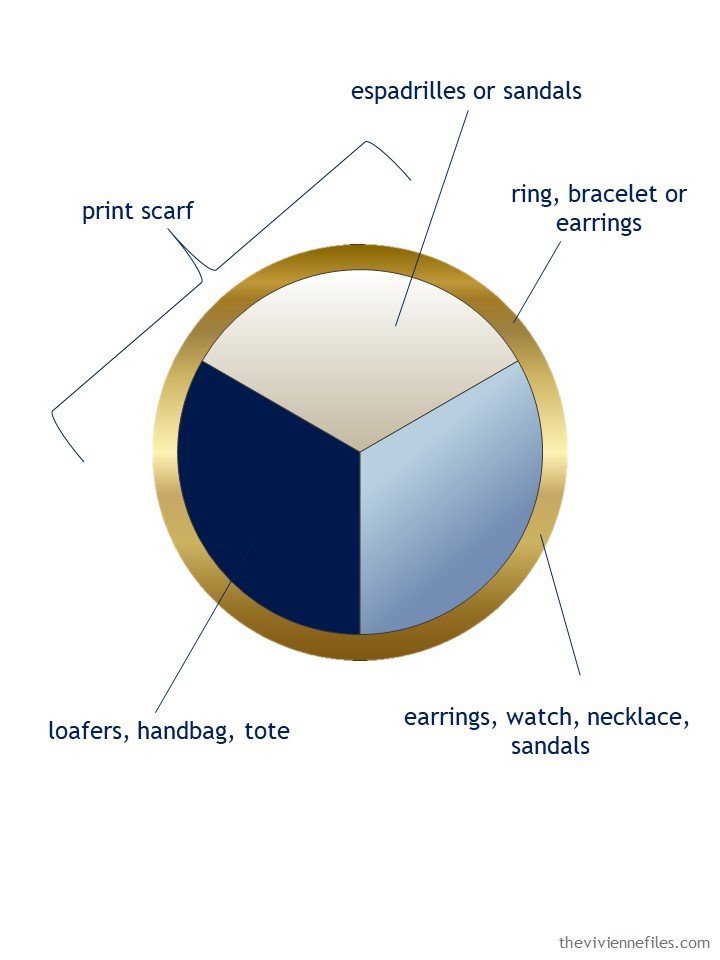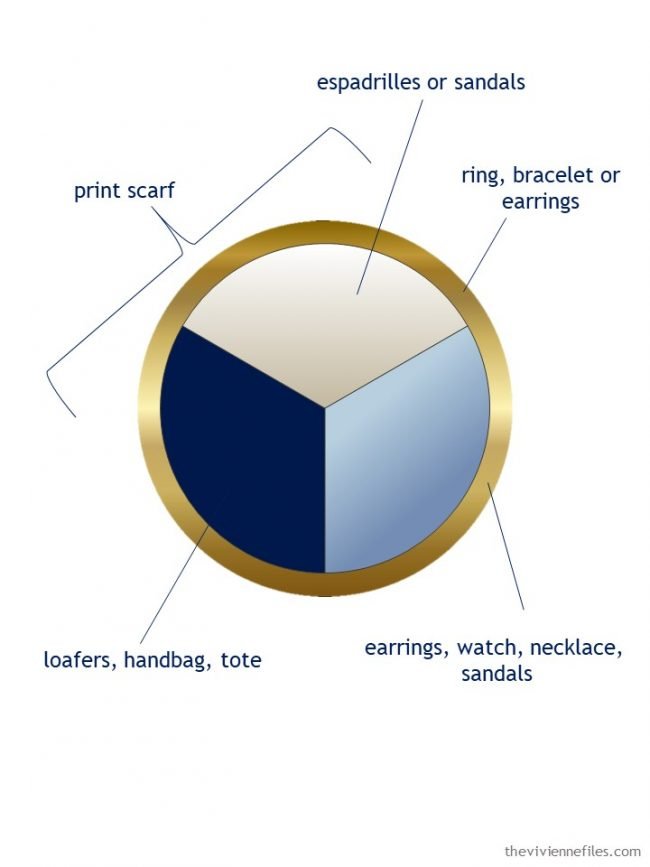 These are the clothes that are going on our imaginary vacation to somewhere sandy and sunny…
And these are a few outfits built with these clothes, with some "essential" accessories added. Realistically, you probably need shoes, and maybe a bag; all the rest is for fun – adornment that makes you feel special and beautiful…
I thought that these bar earrings echoed the linear print in the ruana really nicely…
The bar bracelet has that same feeling, with the linear sort of weave with this cardigan:
This scarf doesn't really echo any mood or theme in this wardrobe, but it's so very pretty that I had to include it! And these aren't your normal cheap espadrilles – they should be MUCH more comfortable than those rough rope insoles you so often see!
Moonstones are so pretty… And there's absolutely NO reason that your nail polish can't match your wardrobe accent color!
I could NOT resist these earrings…
Always remember your sunglasses, and if you plan to do much walking, a pair of comfortable shoes is essential!
Here's the final accessory wardrobe; imagine the moment of real pleasure you get when you open your suitcase and put these things into a drawer in your room… Enjoying your possessions isn't a bad thing, every now and then!
This is an overwhelming assortment of accessories to try to buy in one go, but if you work with a plan and shop gradually, intelligently, and with some discipline, this could come together in just a few months…
Do you plan your accessory purchases? I admit that I have a general plan that's entirely dependent upon being gobsmacked by something beautiful…
love,
Janice