July 11, 2018
Someone wanted another visit to this painting, someone wanted some navy and sky blue together, and someone wanted to see another French 5-Piece wardrobe. Here, I present ALL of that, and more. First, let's enjoy this painting, and the idea of the shore…
Warmth, salty breezes messing up your hair, reapplying sunscreen… The stuff of a million dreams!
And although this painting seems pretty monochromatic at first glance, when you look carefully at it for a while you find a whole BUNCH of different shades of blue and green, as well as dark brown, and warm orangish-tan. (I'm ignoring the red signature, except for lips and nails!)
I start a LOT of my blog posts with a core wardrobe of classic, neutral, timeless clothes. I still believe that having a little cluster of these things in your wardrobe is the best way to make getting dressed quick and easy:
This is a tiny little assortment of clothes, but for those among us who wear mostly uniforms, or who spend the bulk of their time wearing gym clothes, this might be all of the "real" clothes that you'd need for quite a while. With just this, there are a lot of possible combinations: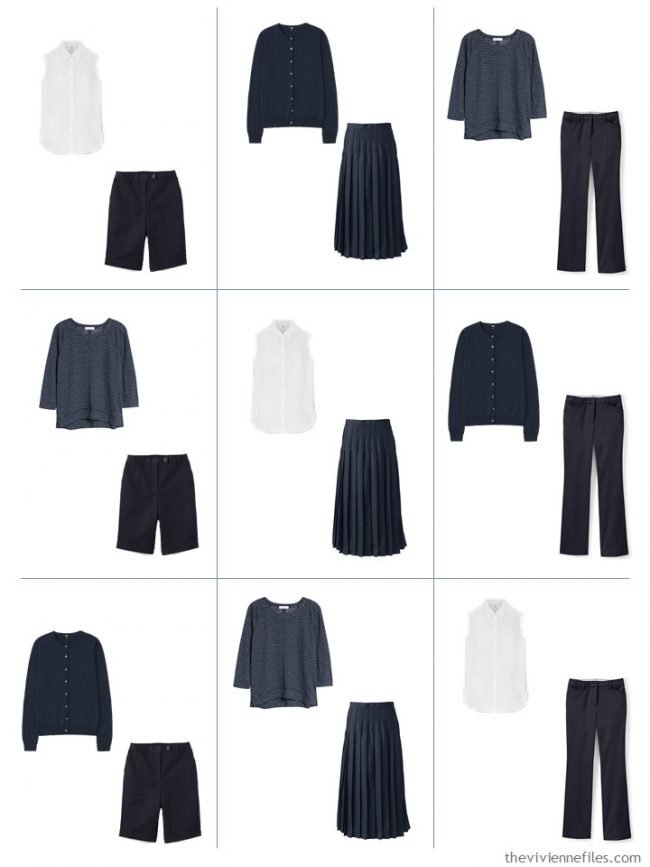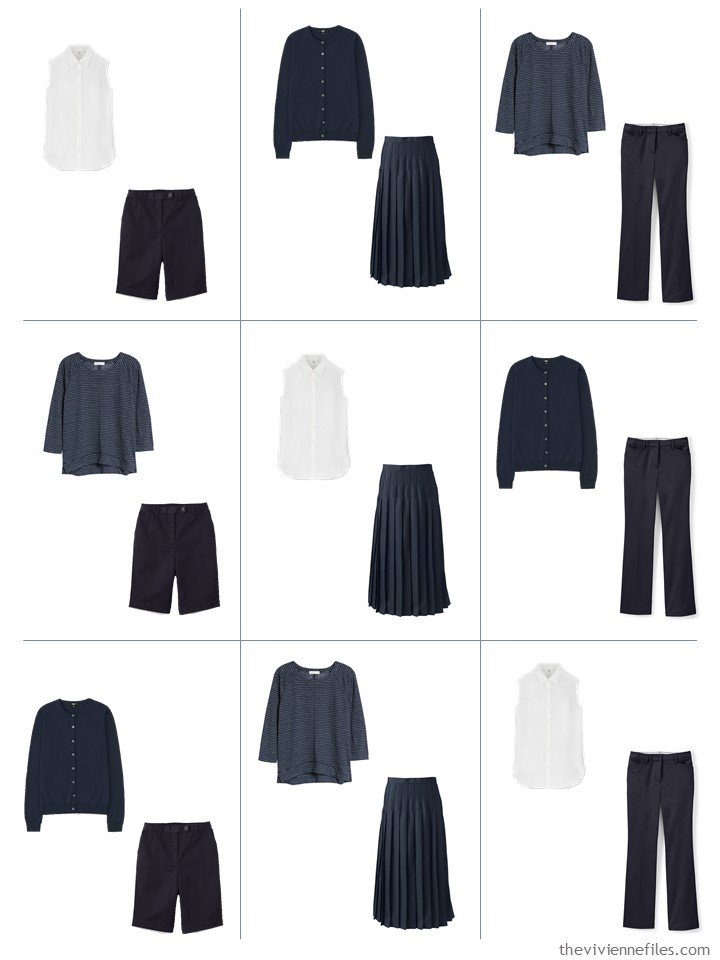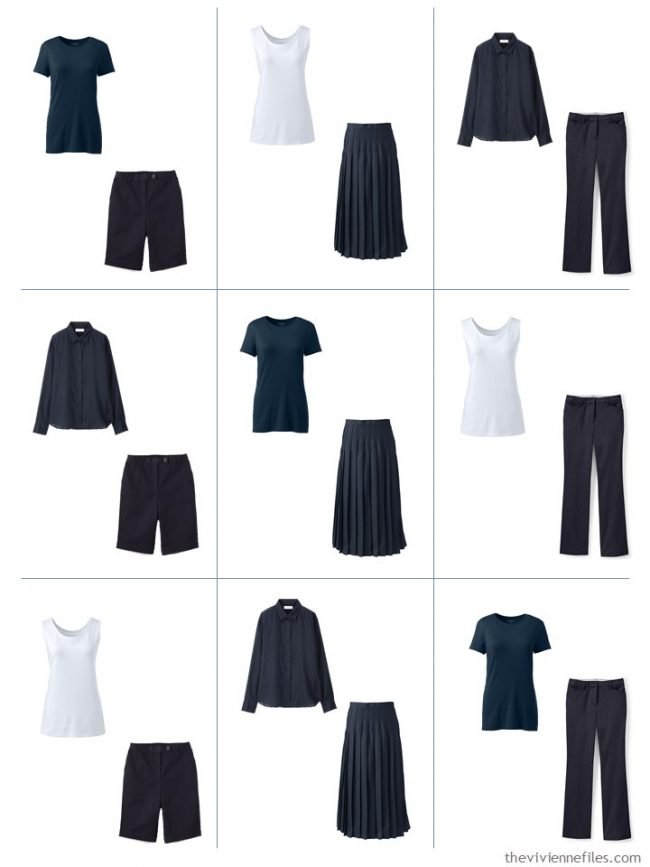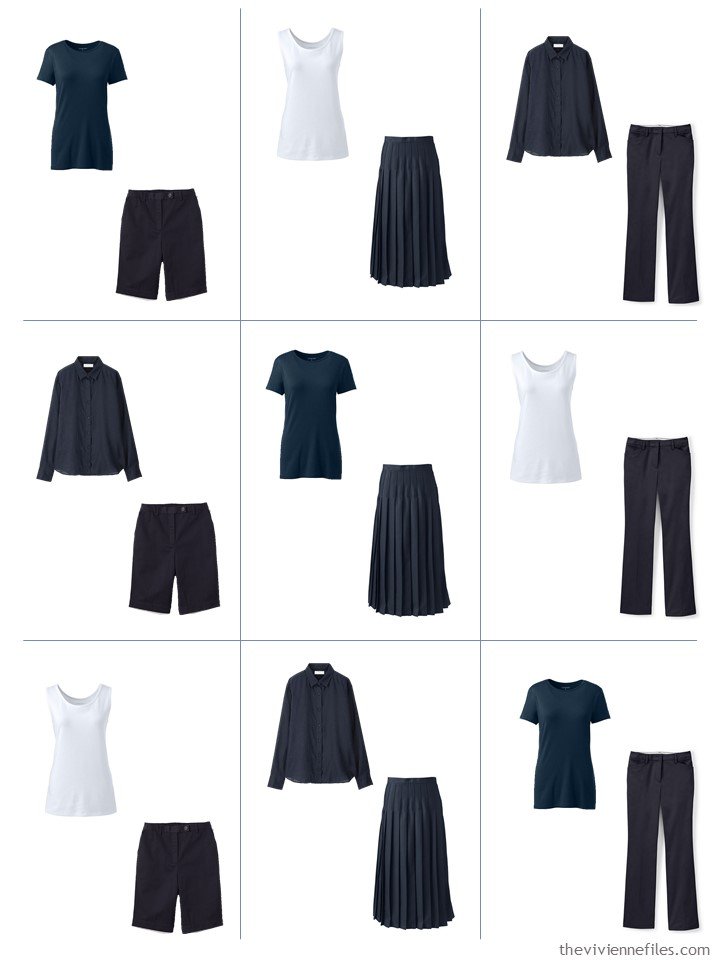 Say you're really happy with your navy and white, but that you want a few more pieces, and an additional color. This core wardrobe could work with literally any other color (navy is amazing that way), but let's say you stumbled into the world of Nick+Zoe and fell in love with their sky blue assortment for this summer. With some carefully planning and discipline, you might add these pieces to your wardrobe:
You certainly could have chosen to add a skirt, pants, dress or shorts… There are no rules for these "French 5-Piece Wardrobes"!
When you bring these all of these garments together, you have a very nifty little travel wardrobe: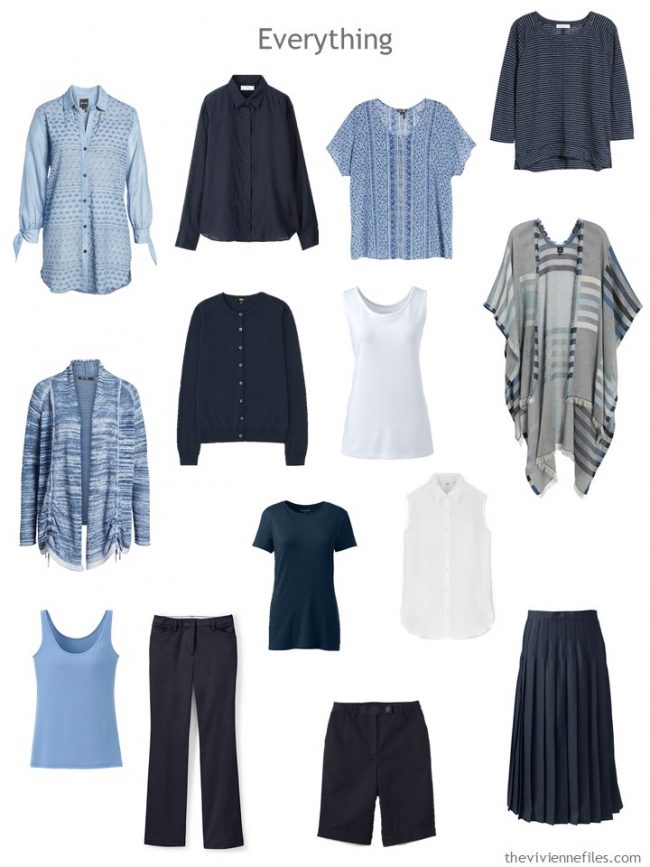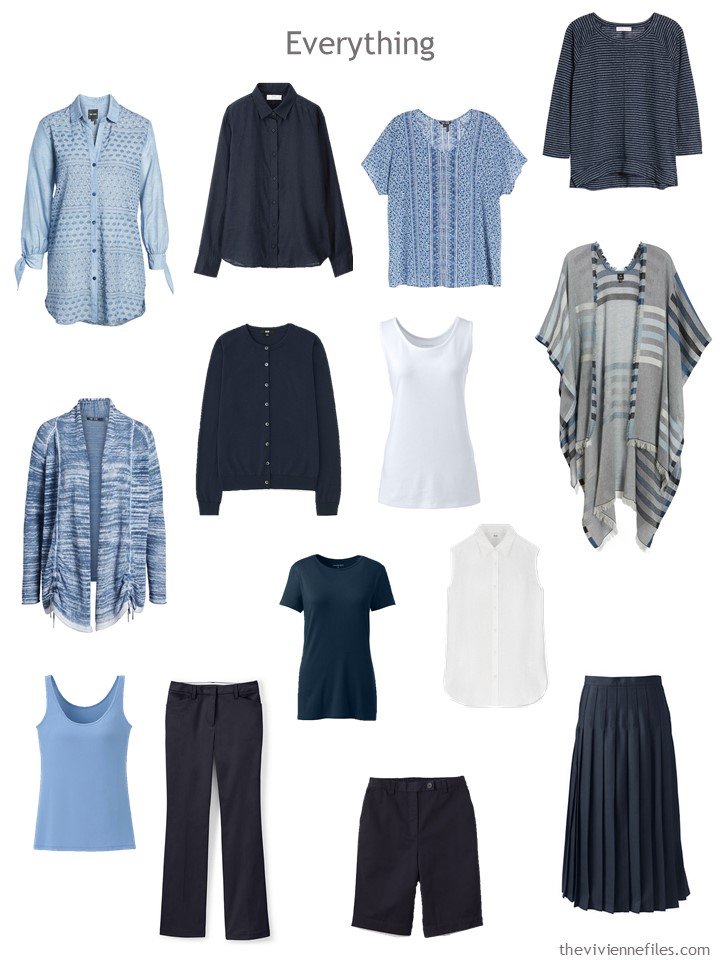 It's pretty clear that these pieces can be worn with everything in your existing "Common Wardrobe." How many different combinations are possible? At least another 18…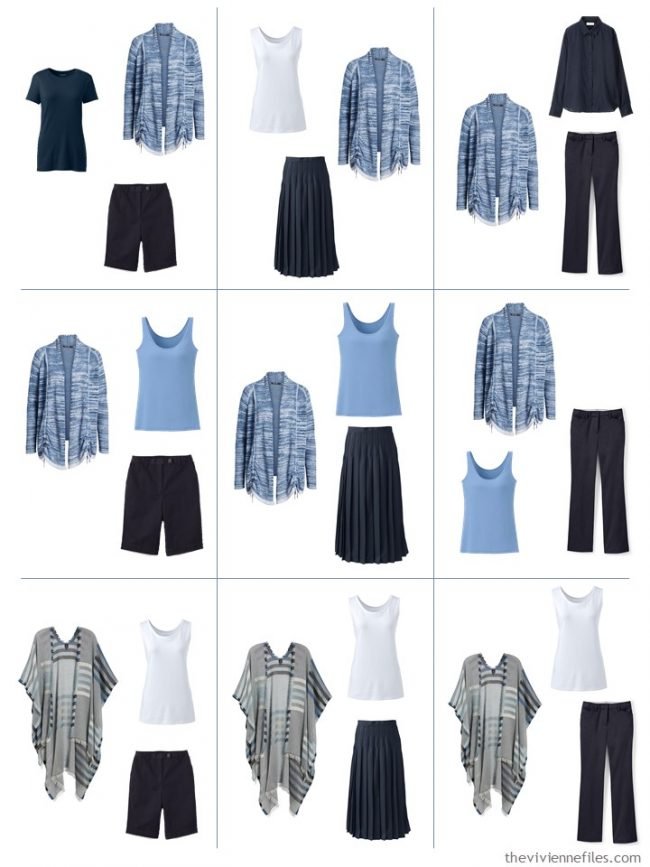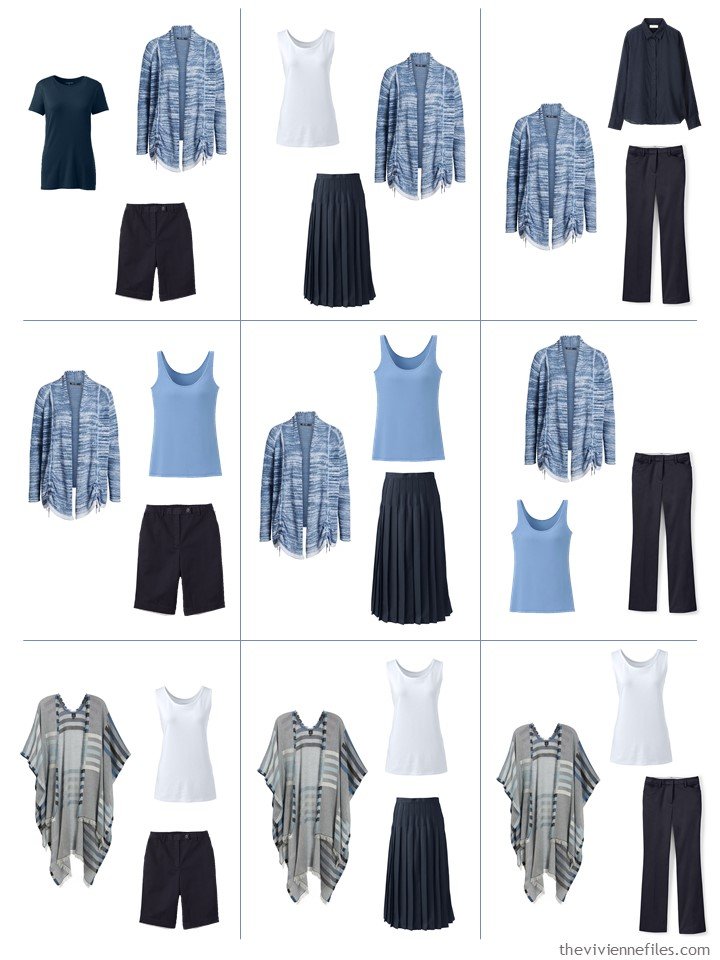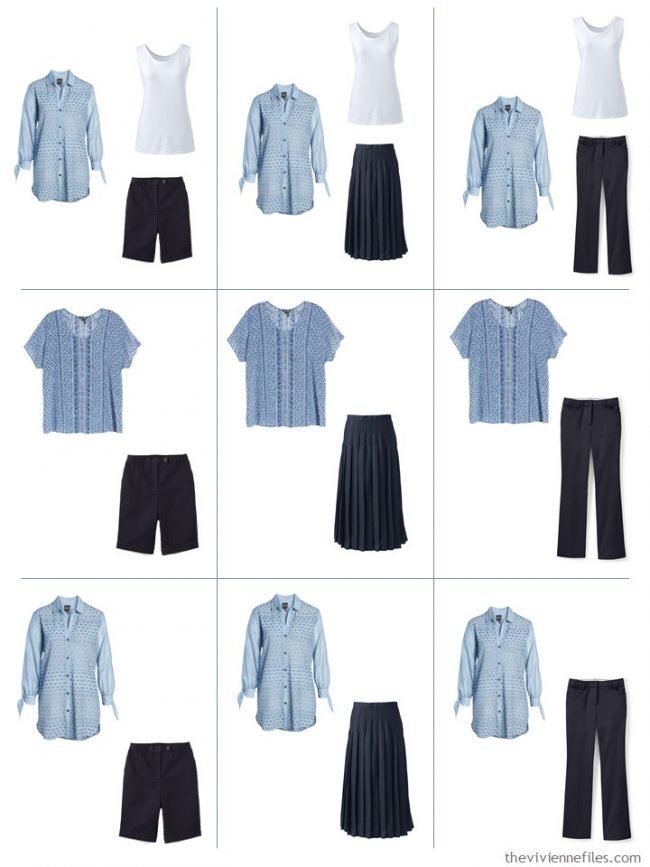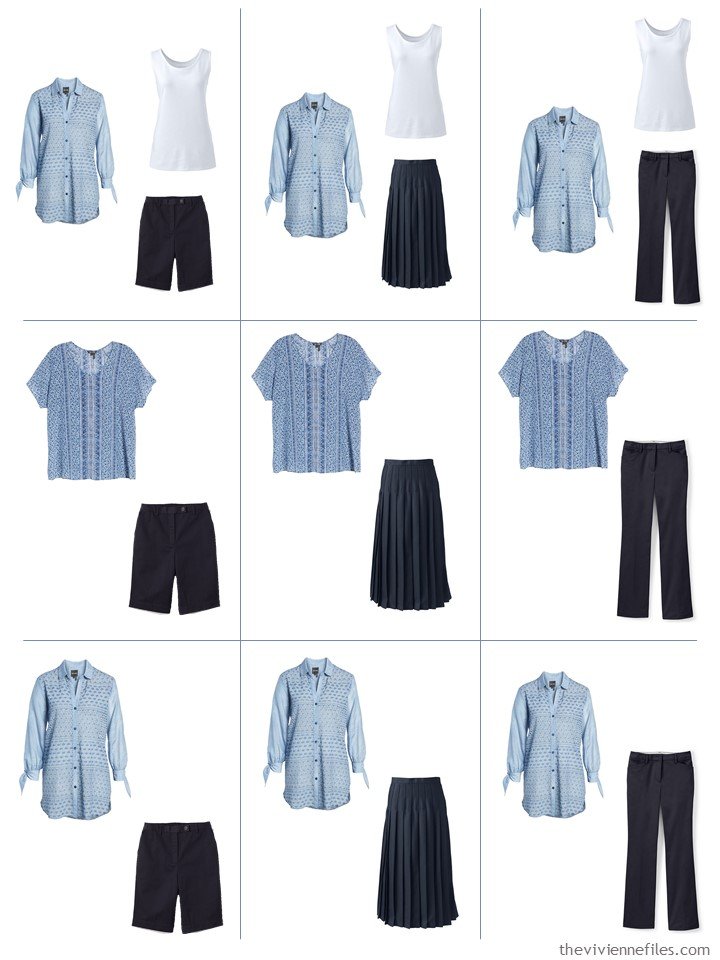 For those of us who have a pretty good idea of what our wardrobe core is, and who are well-equipped in that area, this kind of focused shopping might be the smartest way to freshen-up our options for a season or two.
2 questions: do you want to see accessories for this wardrobe? and would you like different color combinations – both neutral and accent? Just let me know!
love,
Janice