June 8, 2018
It's a good question… Maybe you're not inspired by a painting, or a scarf, but you're really happy with the way that you've decorated your home. Could that be the basis upon which you build your wardrobe?
Heck yes! It's particularly easy if you have your key colors chosen, and if you have a few keywords that you use to describe your "home style."
For example: maybe this is the wallpaper in your bedroom? Or curtains in your dining area?
For many of us, this is the summer for traveling to graduations, and weddings, and anniversary parties etc. etc. Usually these trips are only for a long weekend, so there's no need to pack everything you own; you should be able to manage with just a tote bag…
You can be relaxed when you're on your way – a light jacket is always handy because air conditioning can be the rudest of shocks! Flat shoes and comfy linen pants will be better for the trip than a bandage dress and stilettos…
Make sure you have a dress for the "event," and maybe an extra dress if there's something like a rehearsal dinner, or a Baccalaureate that you'll be attending. Sometimes the hosts forget to mention these things – be prepared!
Notice how many different colors are in this travel wardrobe – the core of navy, 2 shades of beige/ivory, chambray blue and hot pink! This is a great approach for someone who doesn't want to pack a small number of things because they get bored wearing the same colors every day…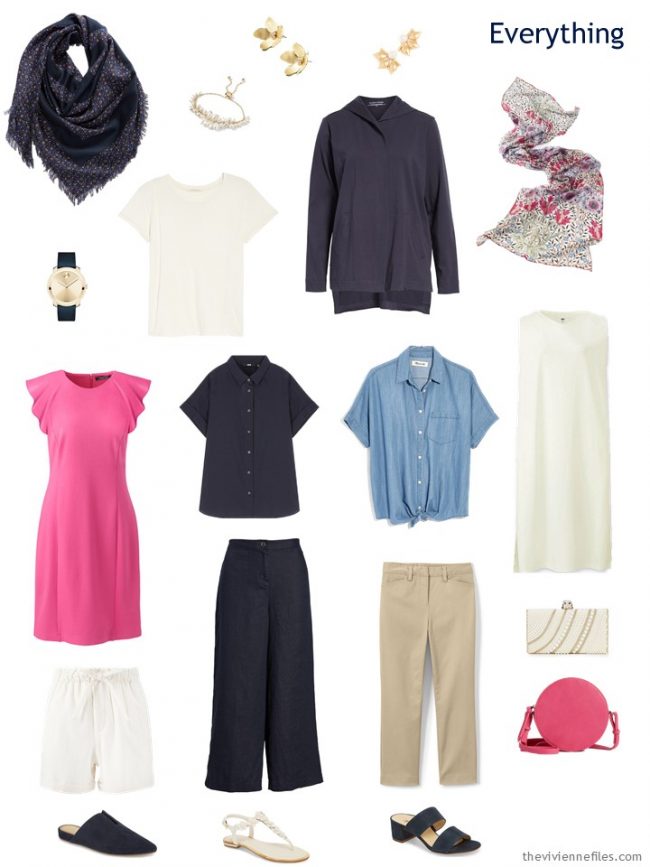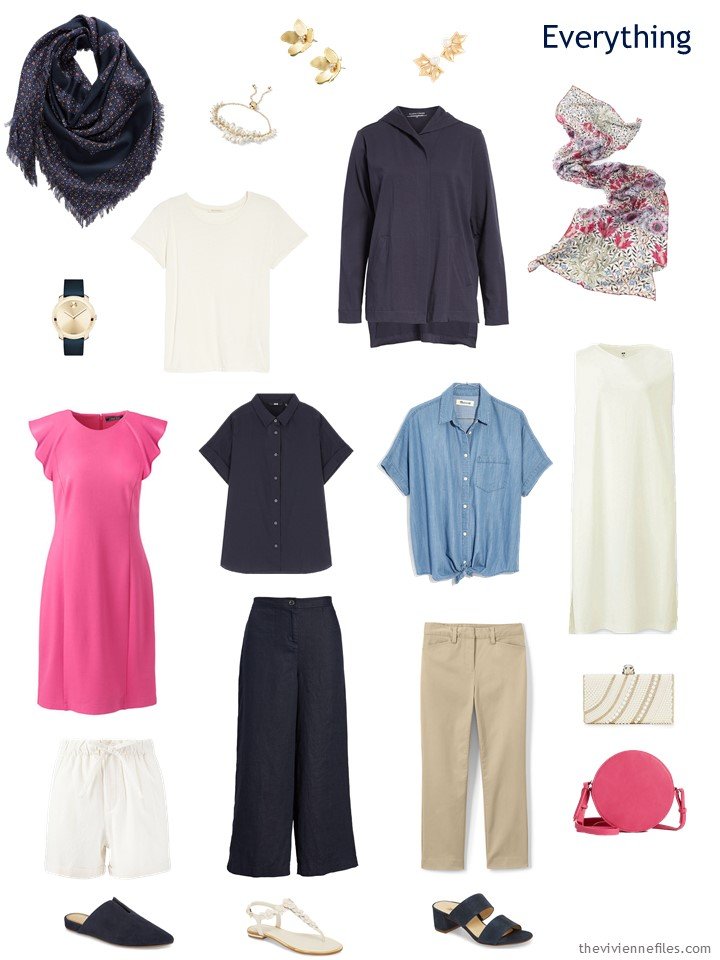 9 pieces of clothing doesn't seem like enough, but when you start looking at all of the combinations, you realize that you'd be quite well-covered (literally and figuratively!) for a long weekend with just these items…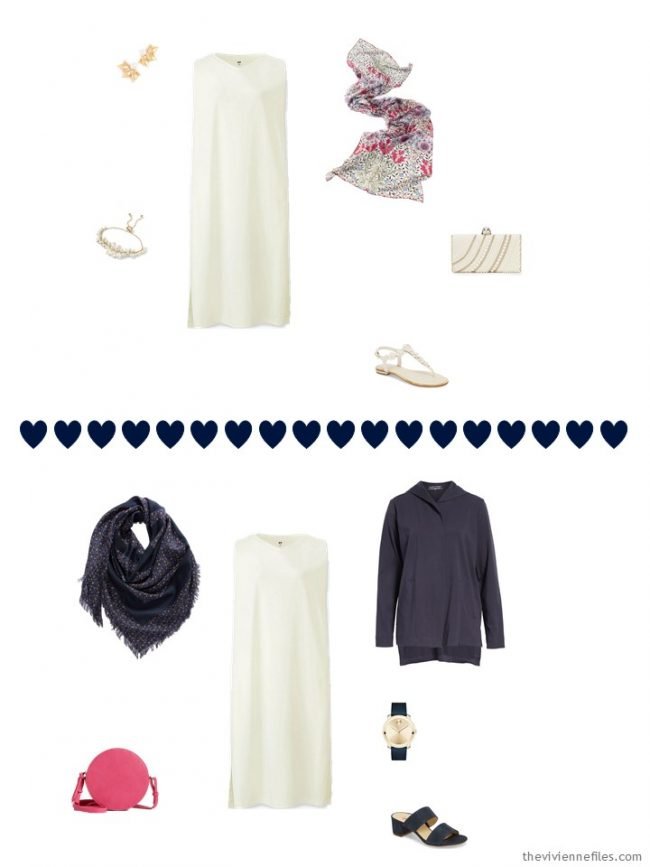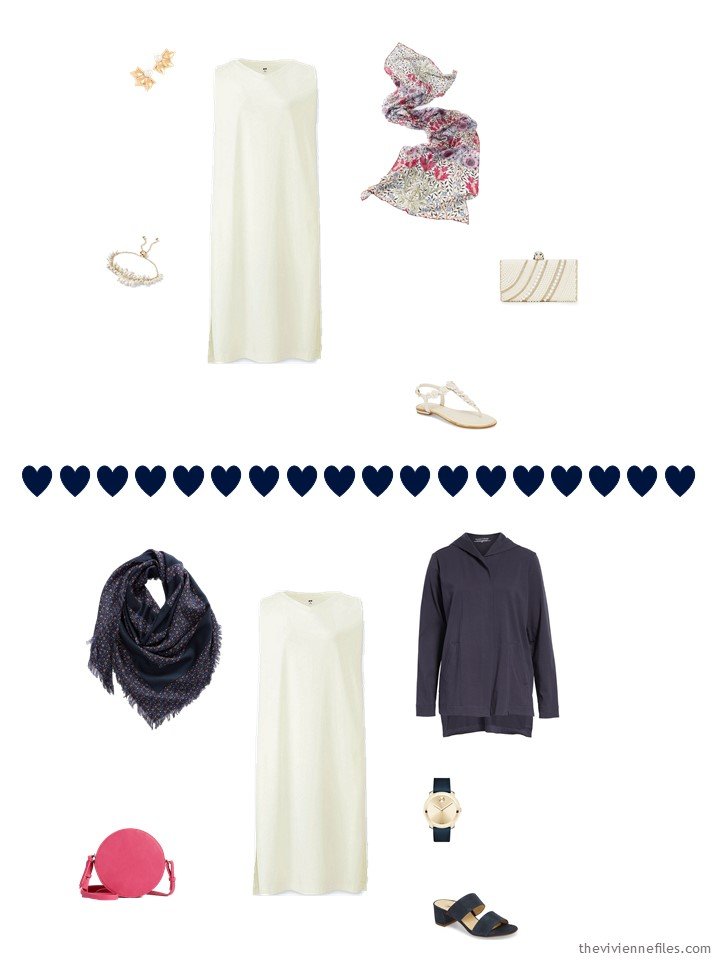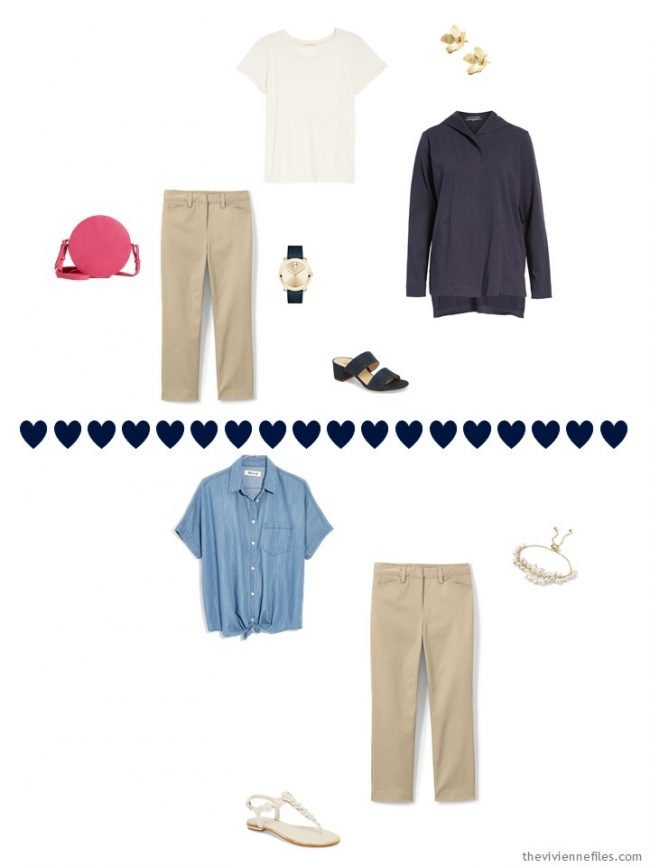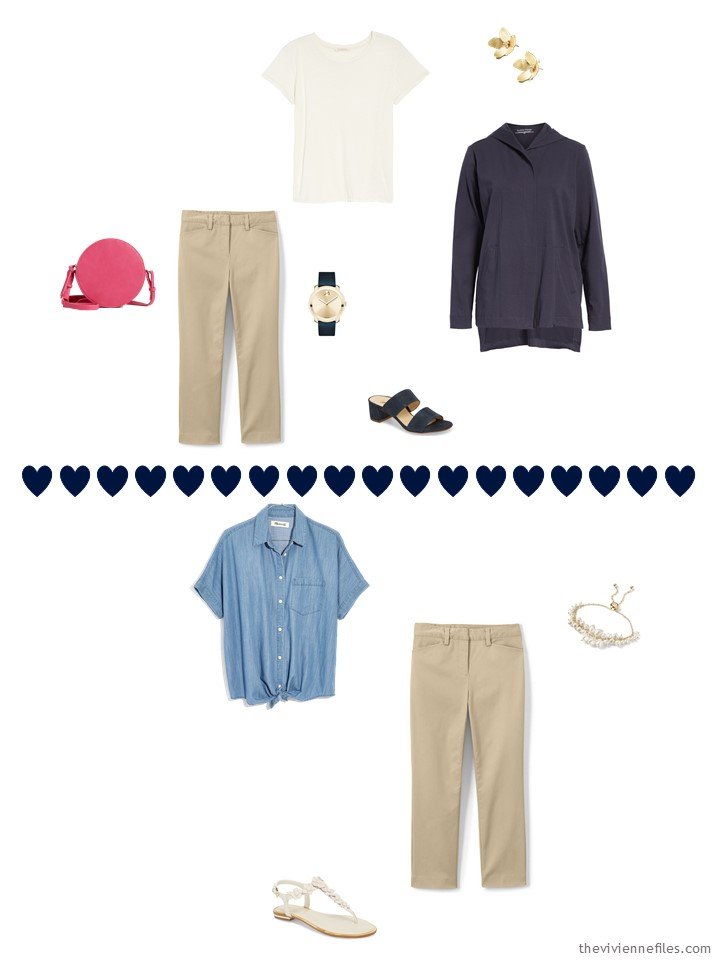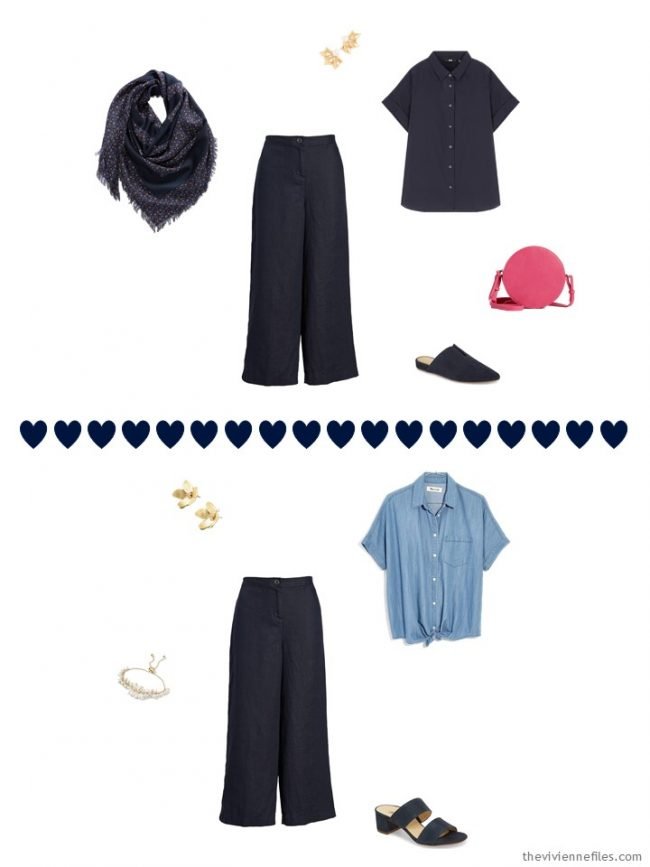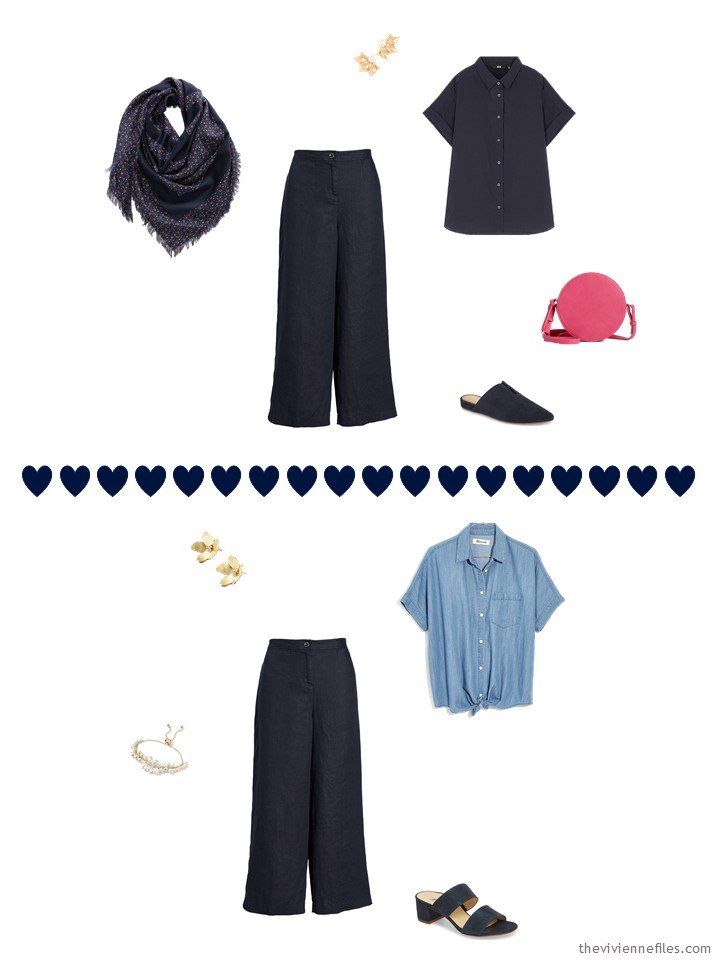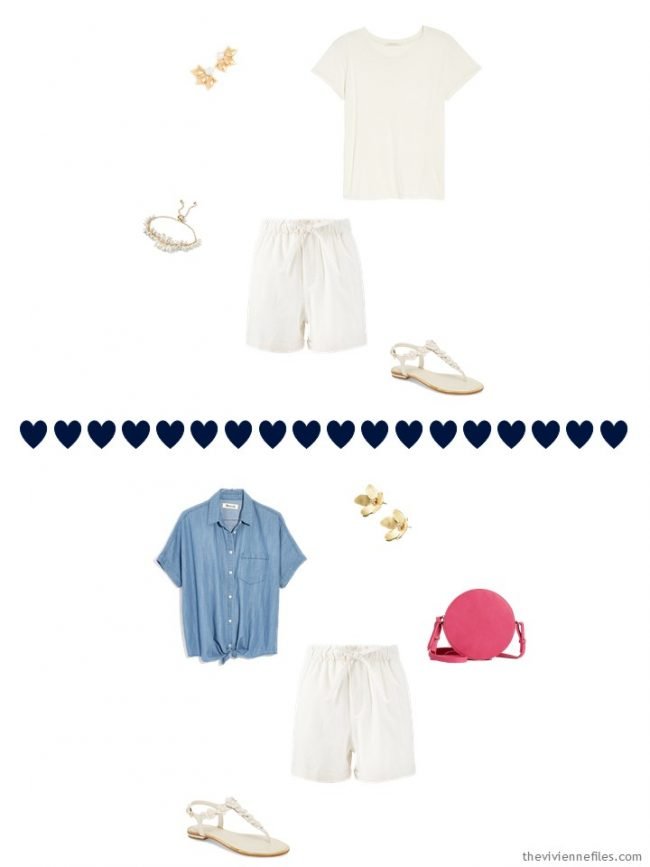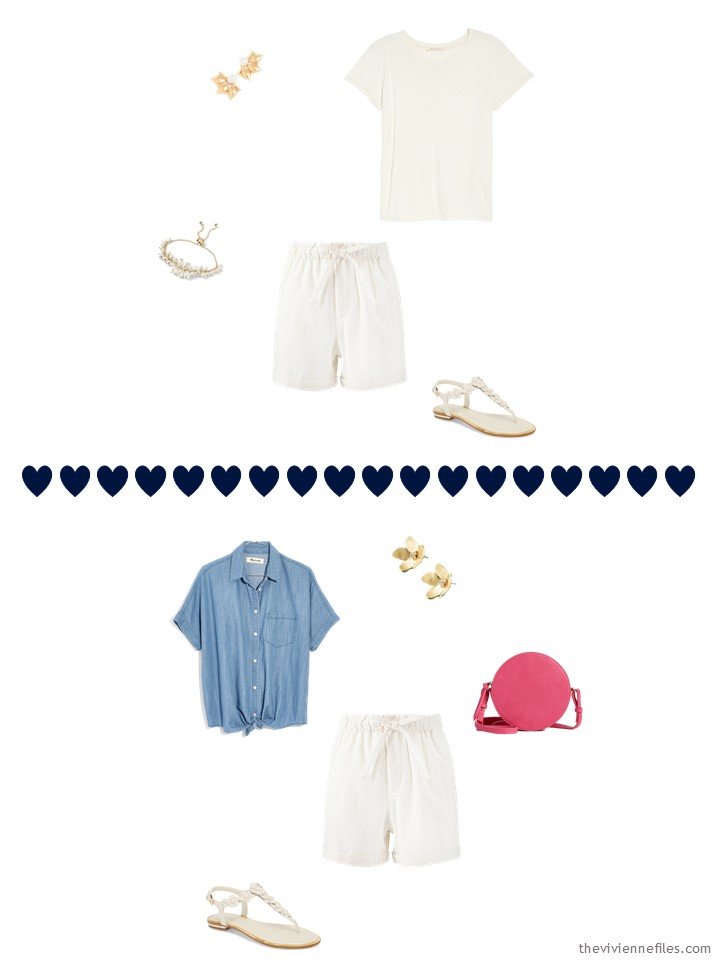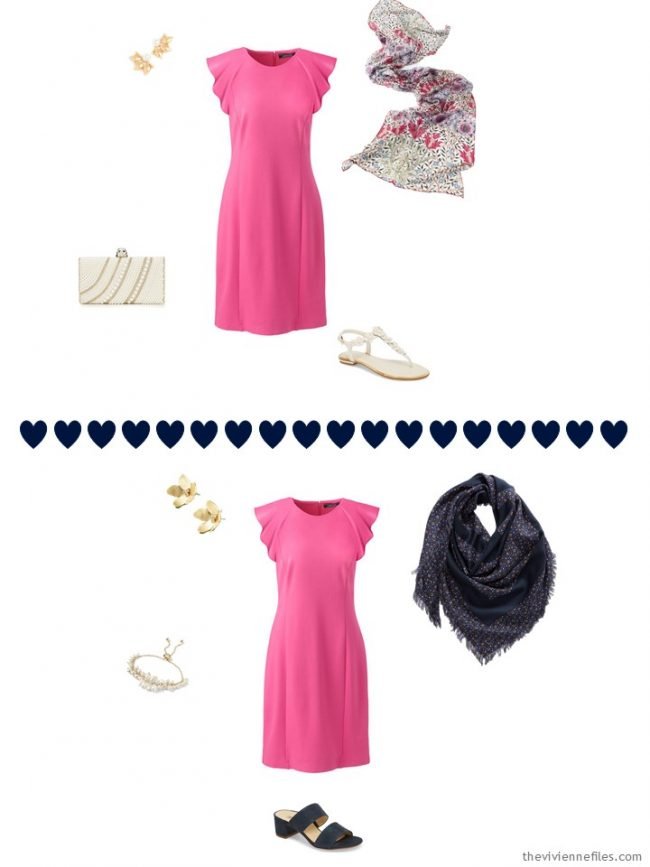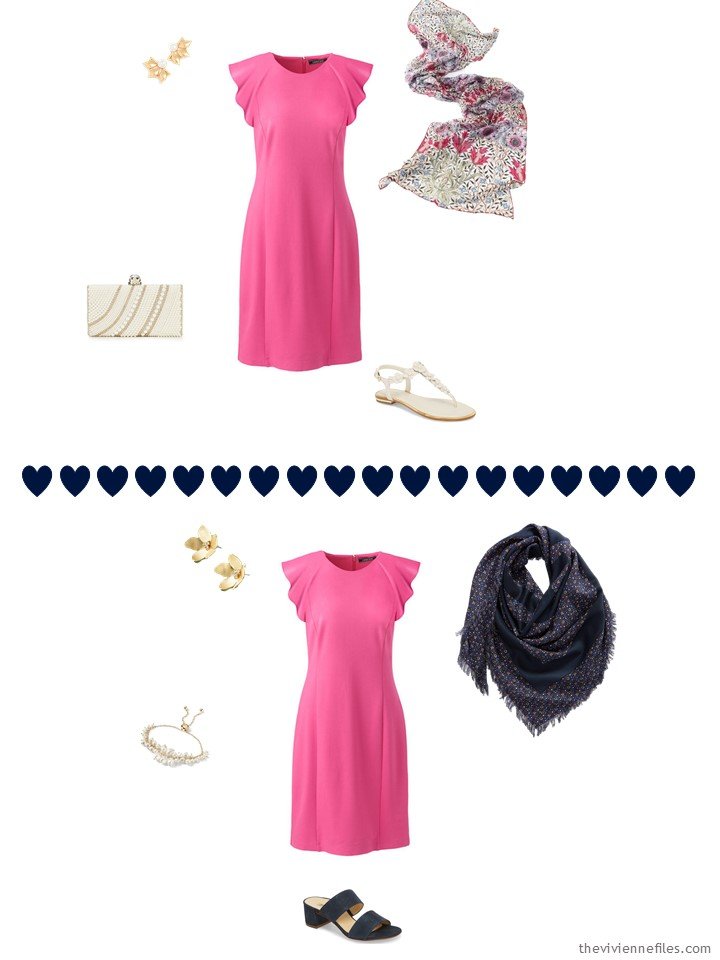 Maybe the best thing about dressing to harmonize with your home decor is that your wardrobe will become more and more timeless. Classic decorating styles might go through fads, but we don't really care about fads, do we?
love,
Janice
p.s. Can anybody explain to me the difference between men's luggage and women's luggage? Will something horrible happen to me if I carry "men's" luggage?