June 13, 2018
It all starts out so well. You've got your art inspiration in front of you, and quite a few of your garments are clear in your mind…
The brown was hard to find, but you're really happy with the results:
This is a great start…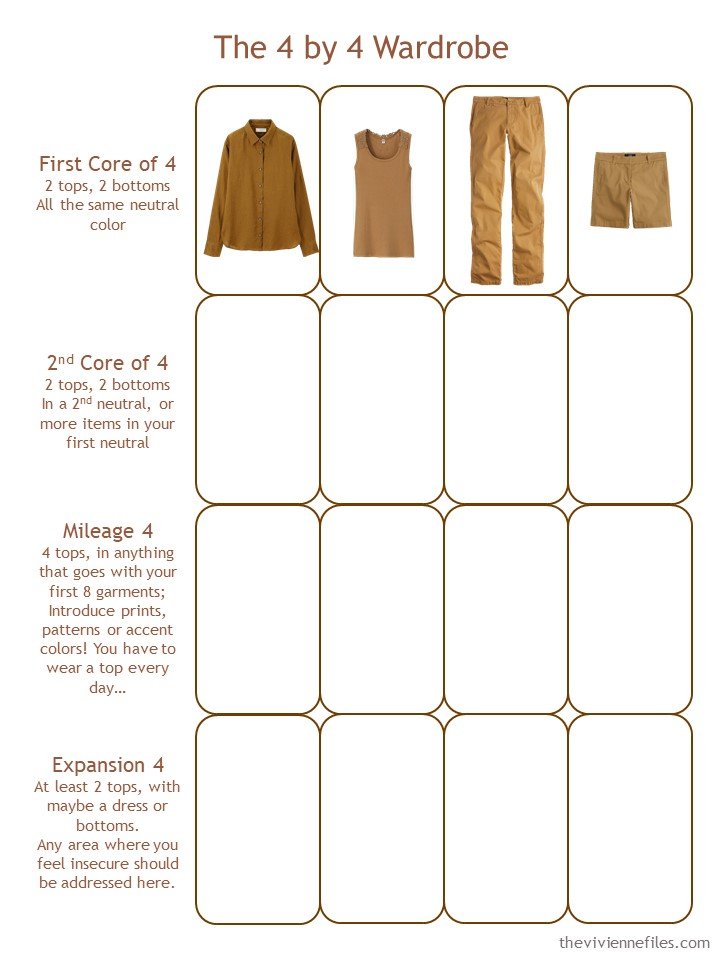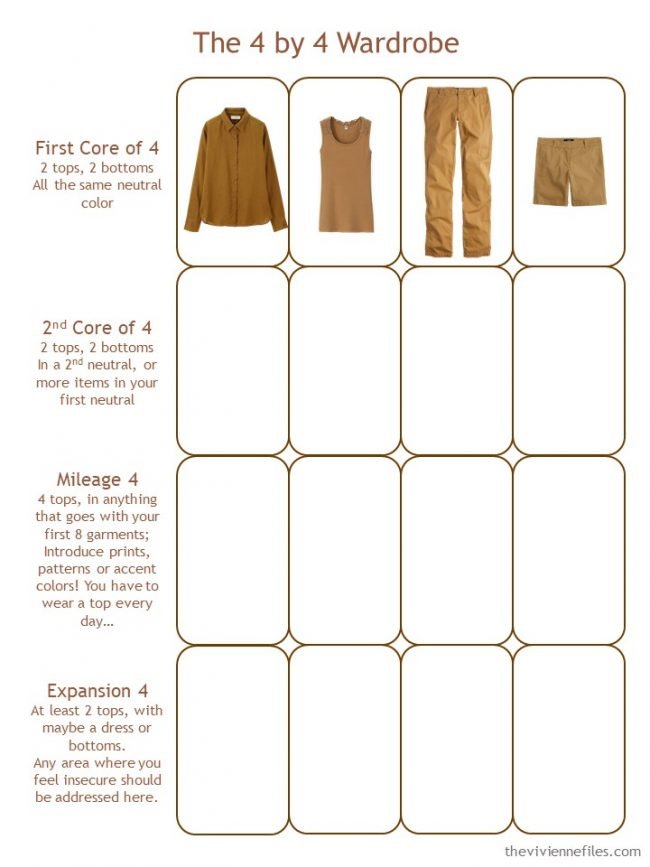 The turquoise wasn't too tough to find; the maxi skirt is going to be SO nice to have on vacation…
This is where the wardrobe is supposed to get fun – finding tops that work with both core colors, and that pull them together. But you find that the things you were thinking about packing are too big. Too small. Too worn out. Too much in need of laundering. But you really don't have time to do ANYTHING except rethink things…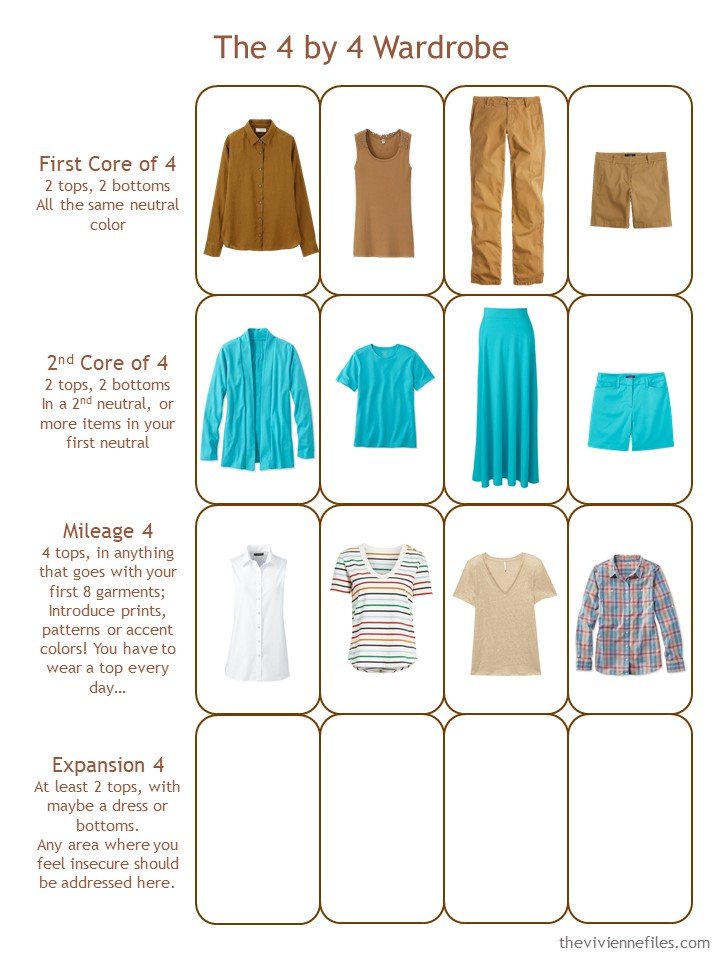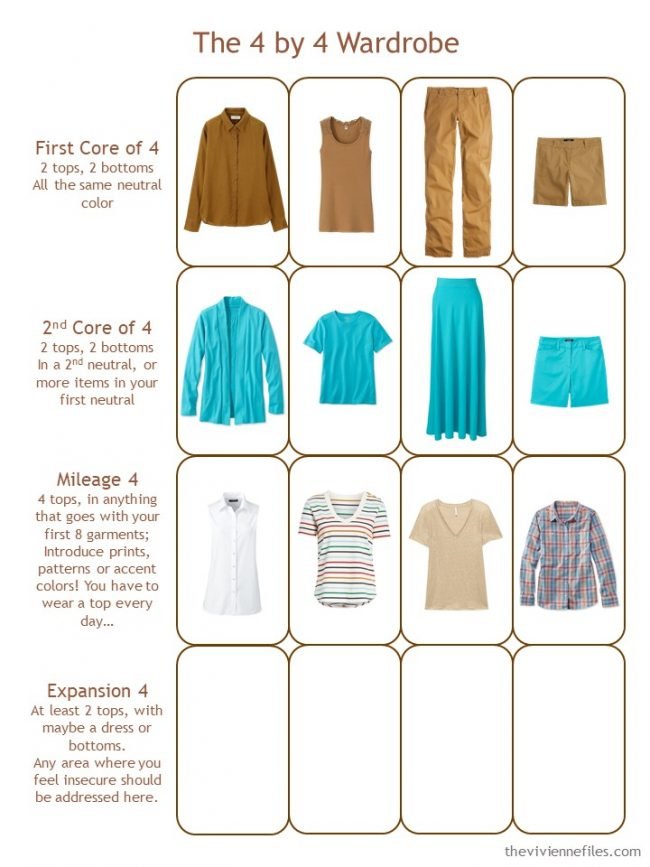 This isn't a bad wardrobe, so far, but given the shortage of things in your closet that will span the turquoise/brown gulf, a new idea is called for! Especially if you're packing at the very last minute for an emergency trip, you have to be flexible, right?
Your best option? Look at your closet, and see what you DO have that will work with your 2 colors that you've already chosen (pressed, folded, and packed!). Turquoise and rust brown could easily embrace dark chocolate brown, tan or stone, or navy. But for hot weather, I'm going to use white. By adding 4 white garments, this wardrobe essentially now has 3 neutrals, which all work together, along with a few (very few!) accent tops…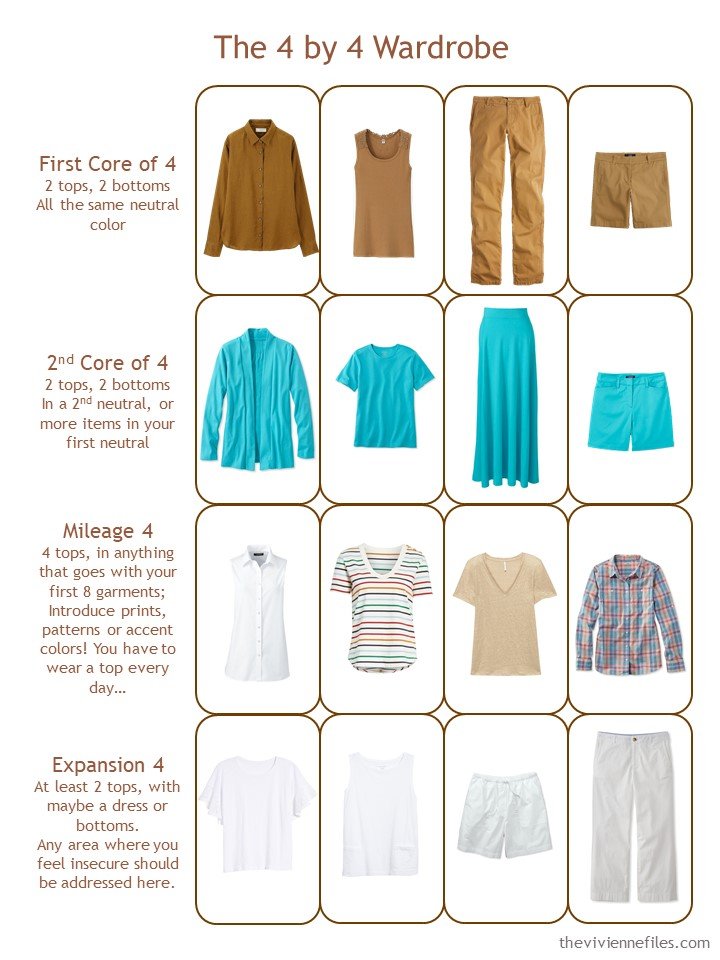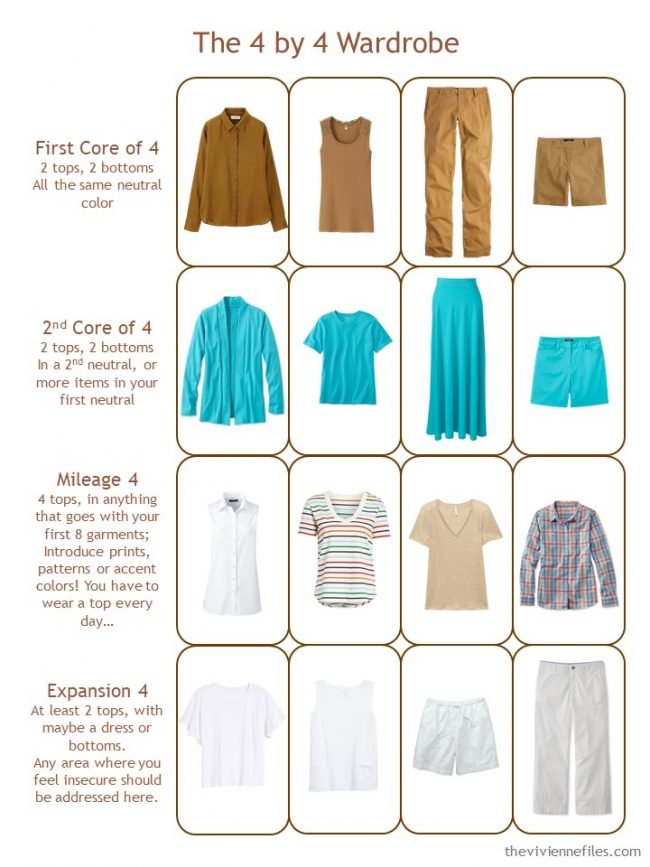 Maybe this isn't what you envisioned when you started packing, but I think this will work out just fine!
For this trip, bring more accessories than you might have originally thought. Turquoise and brown beads, gold metal with amber, or something that mixes turquoise and white would all be useful here.
There are LOTS of outfit possibilities here…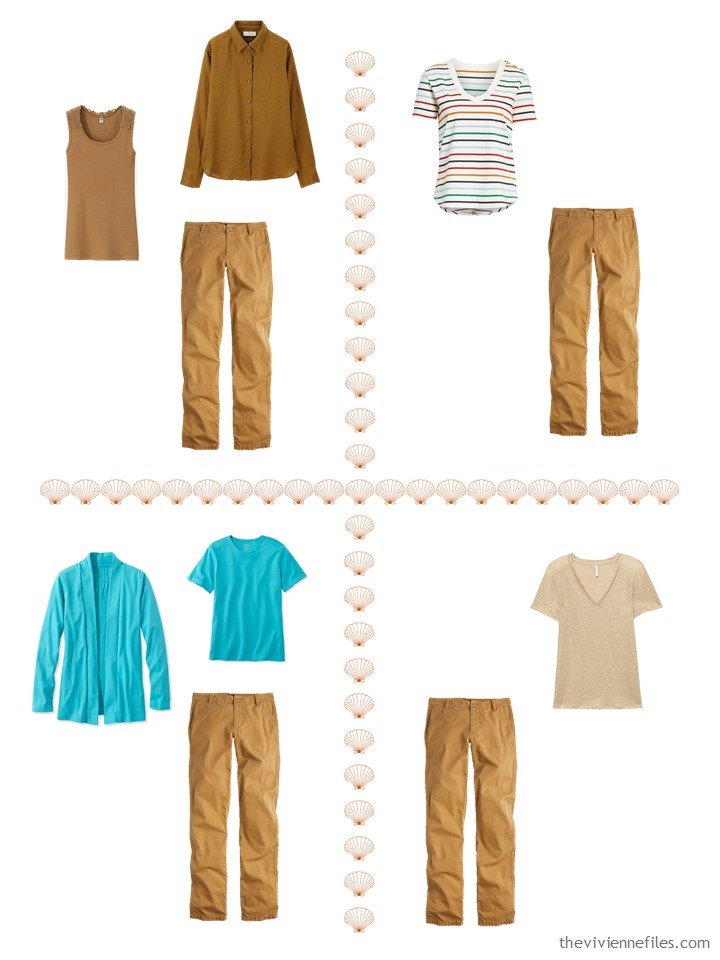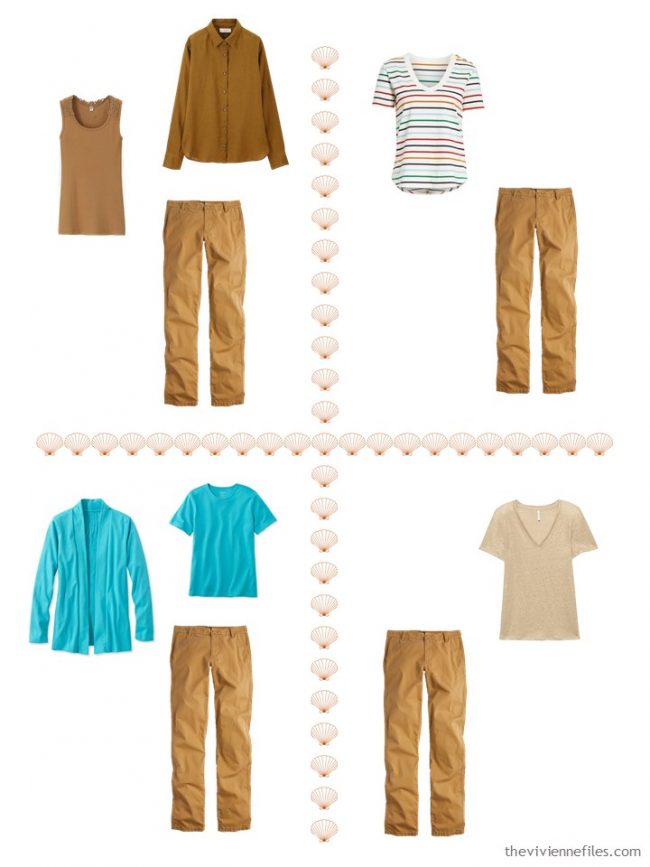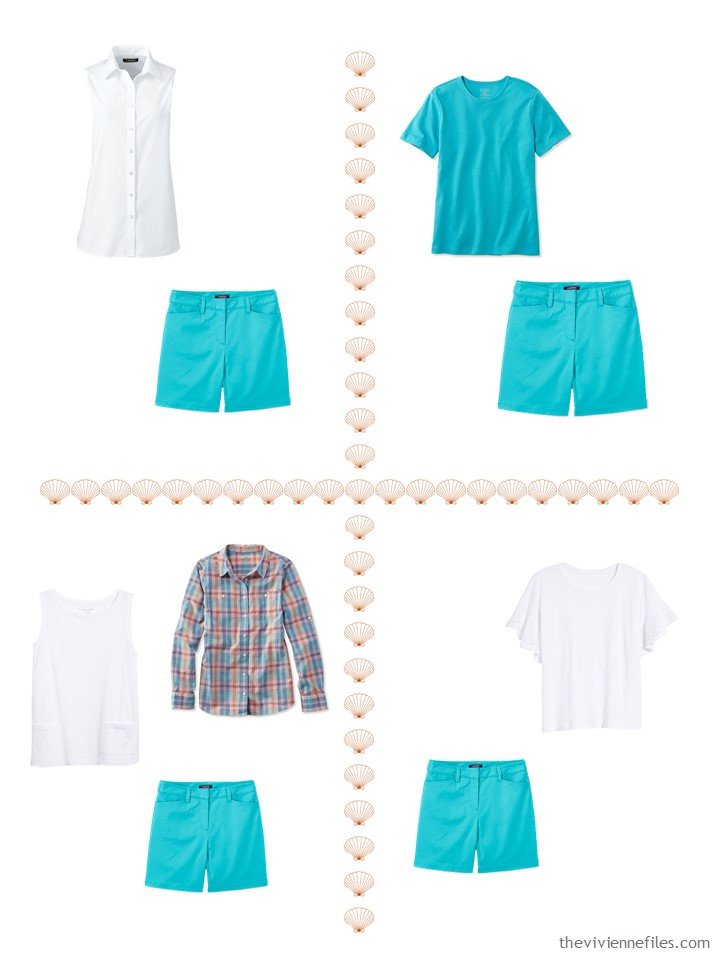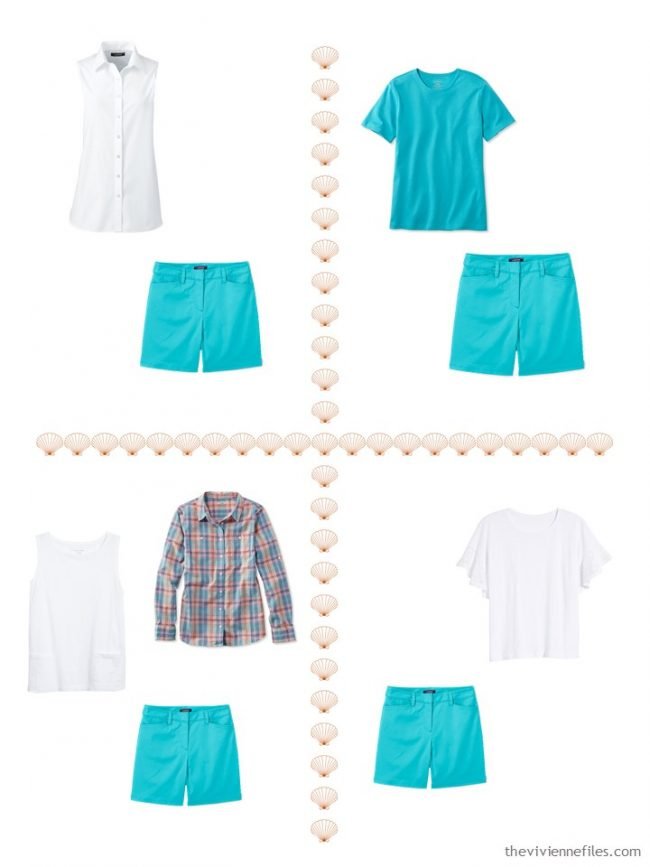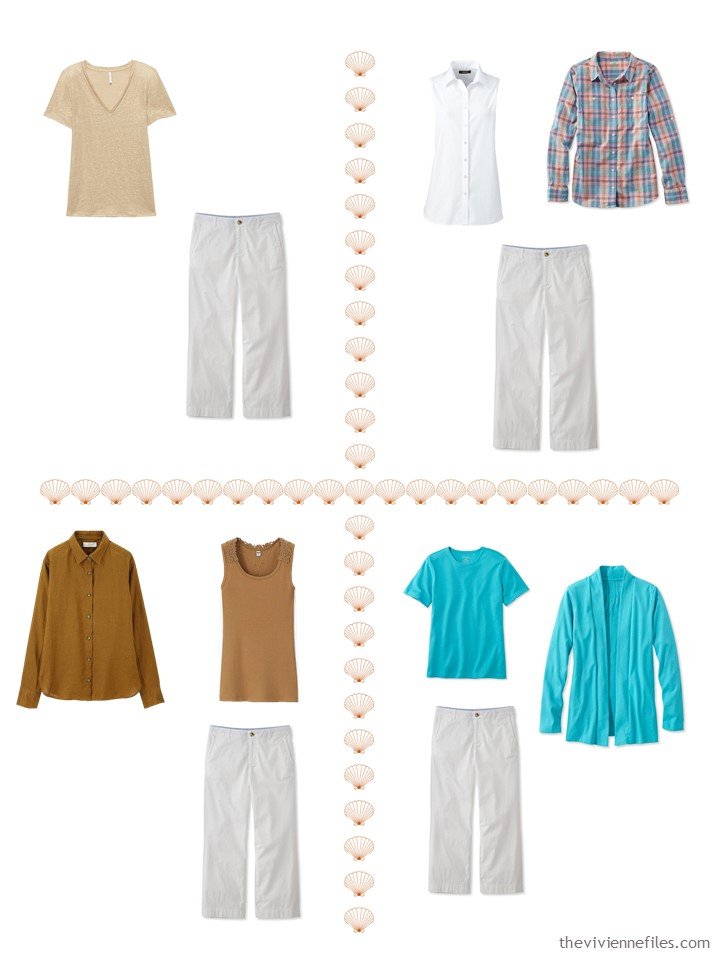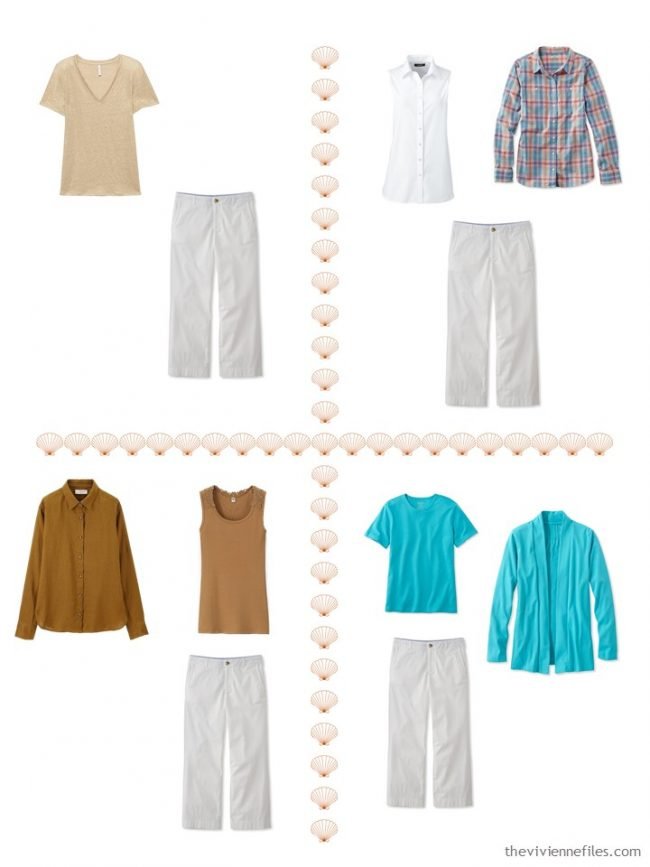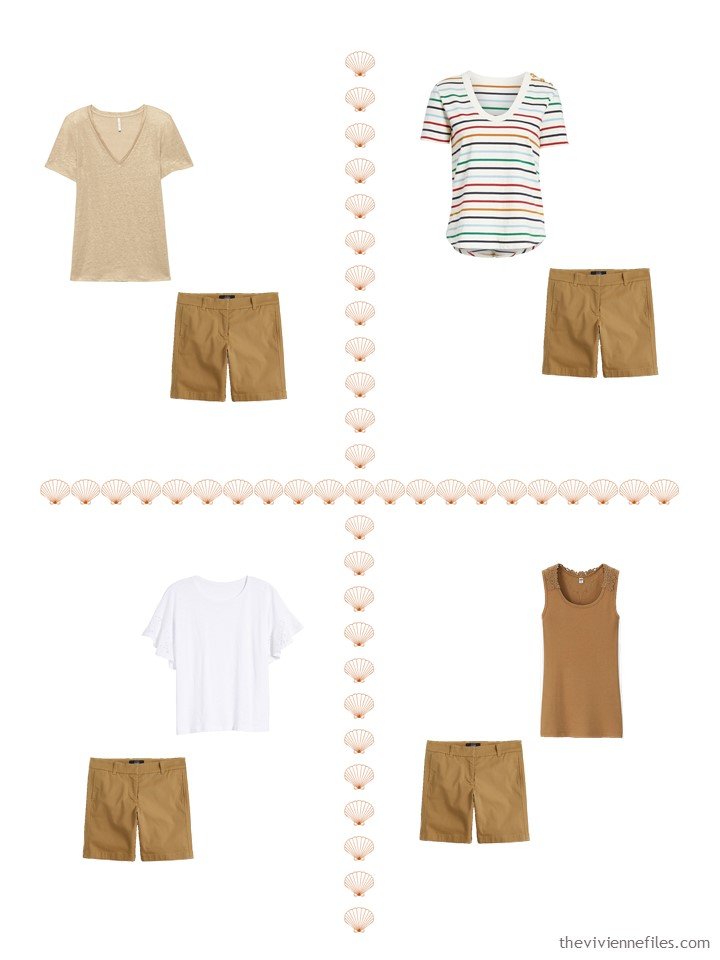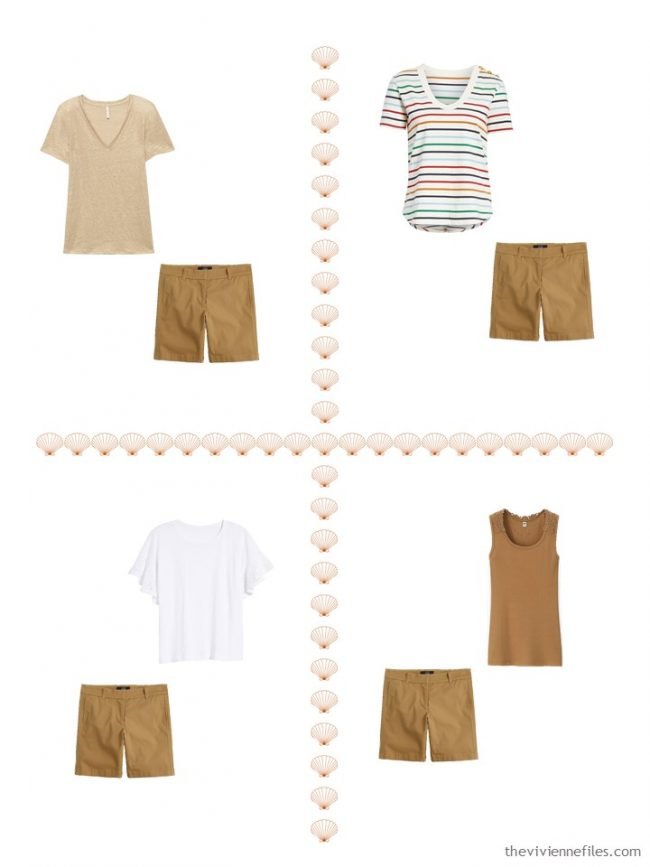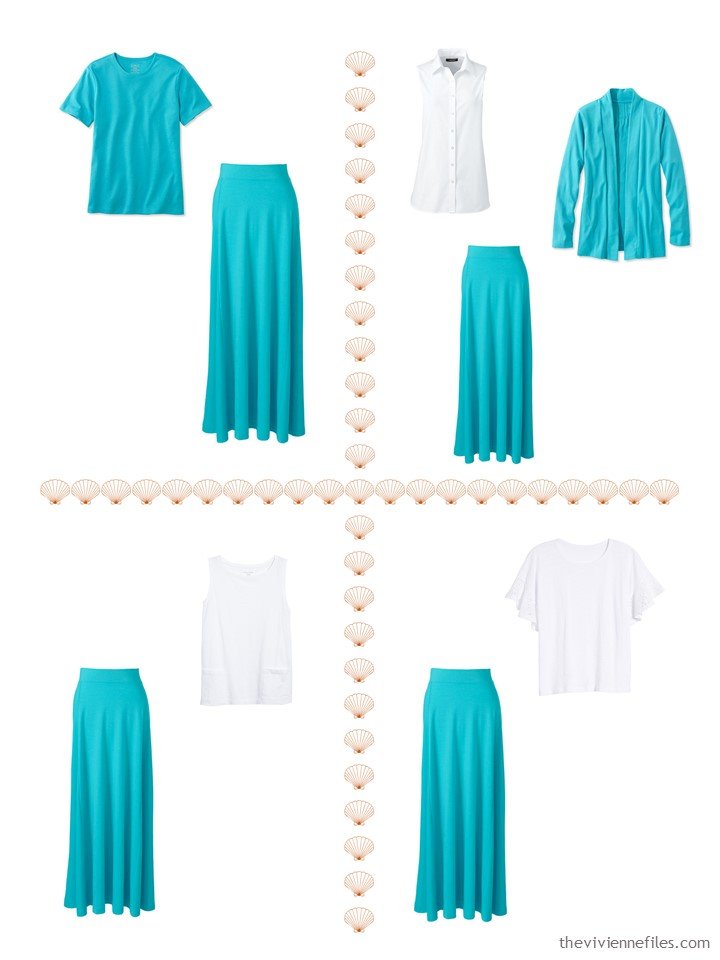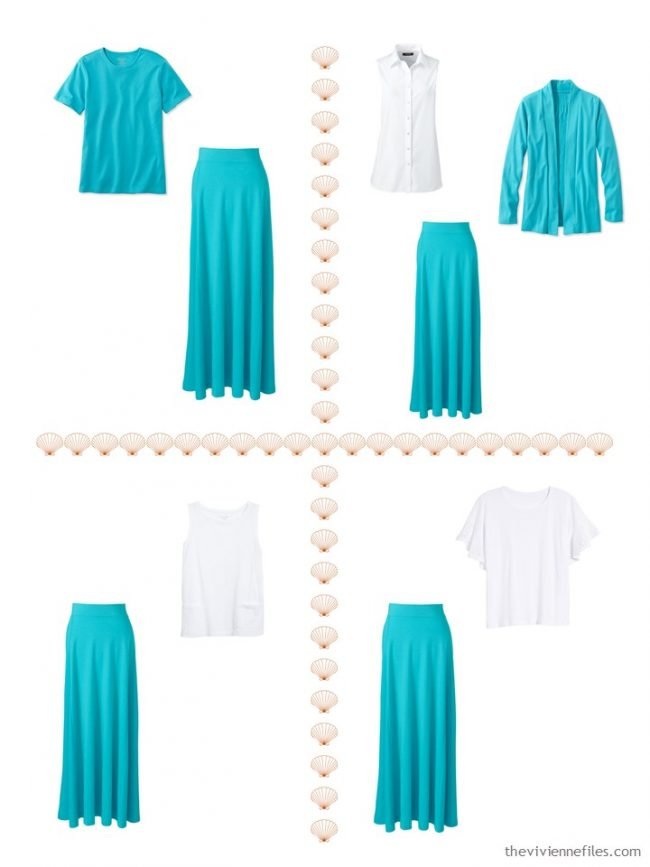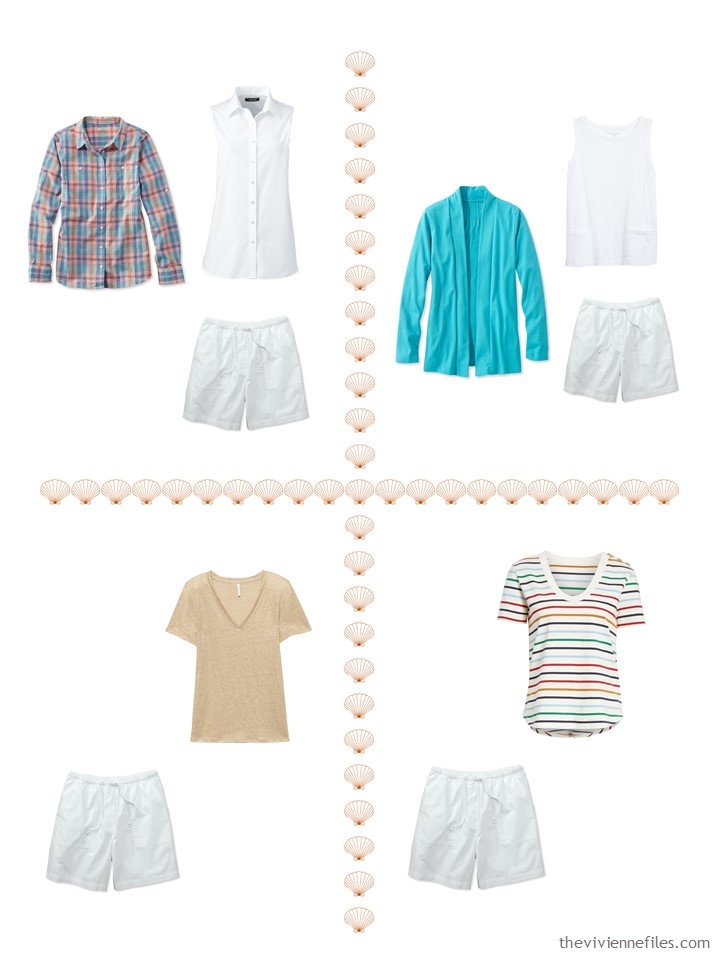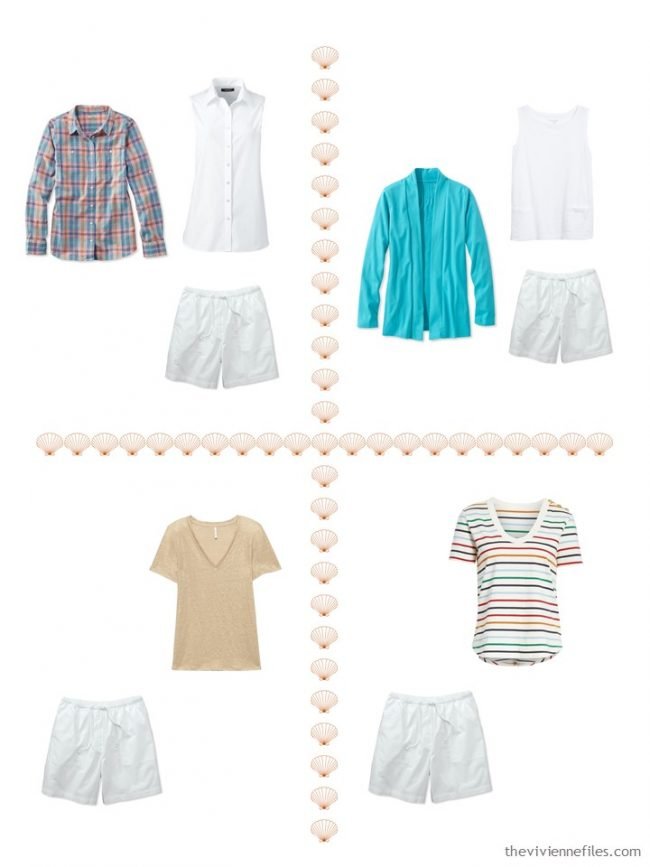 Have you ever done this? Started packing and then had to change direction in mid-suitcase?
I remember once going on a business trip and packing a jacket and dress that (it turned out) did NOT fit, when I finally got to my destination. I should have tried everything on before I left, but I didn't… Not my proudest moment as a packing wizard, eh?
love,
Janice