June 20, 2018
Do you NEED color to be happy? A wide variety of colors? Lots of choices?
If this is you, then you can still travel with a capsule travel wardrobe – you just need to include a range of accents that all work with a neutral core. The neutrals give you all sorts of easy outfit possibilities into which you can insert a punch of color when you're in the mood. And when you want to be more subdued, you'll have that option too!
Let's start with an artist of whom I knew nothing until just a few days ago (I get the BEST mail from you all…):
While this painting clearly displays a strong affinity to great summer neutrals like khaki and ivory, it also includes some amazing accent colors. For this color palette, I skipped both the pink and the darker gold… And I didn't include grey! There are plenty of colors to pull from here to keep you from getting bored…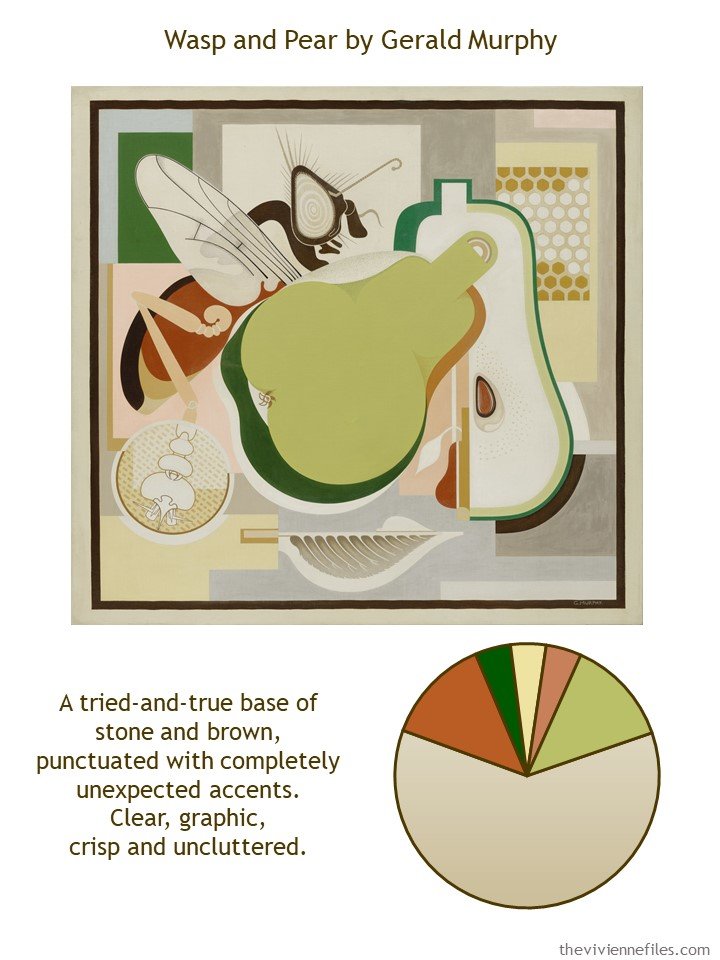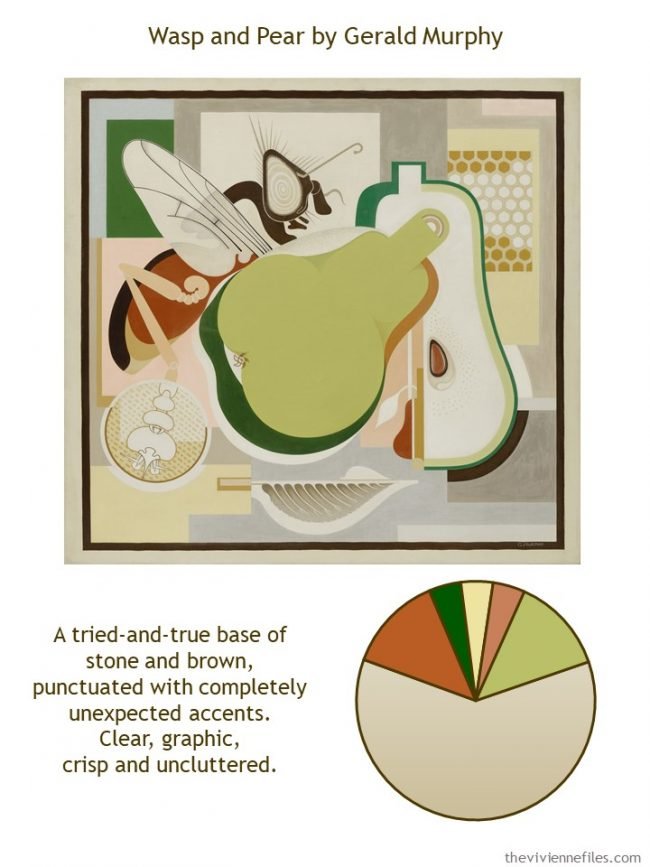 First, let's start with 9-pieces in neutrals. I've included brown shorts just because I found them and they're really scarce! And the gold tank top was a last-minute indulgence…
Clearly, if this was all that you wore and packed for a week, you'd be in pretty good shape. The colors here are sufficiently neutral that you could include virtually any accent color…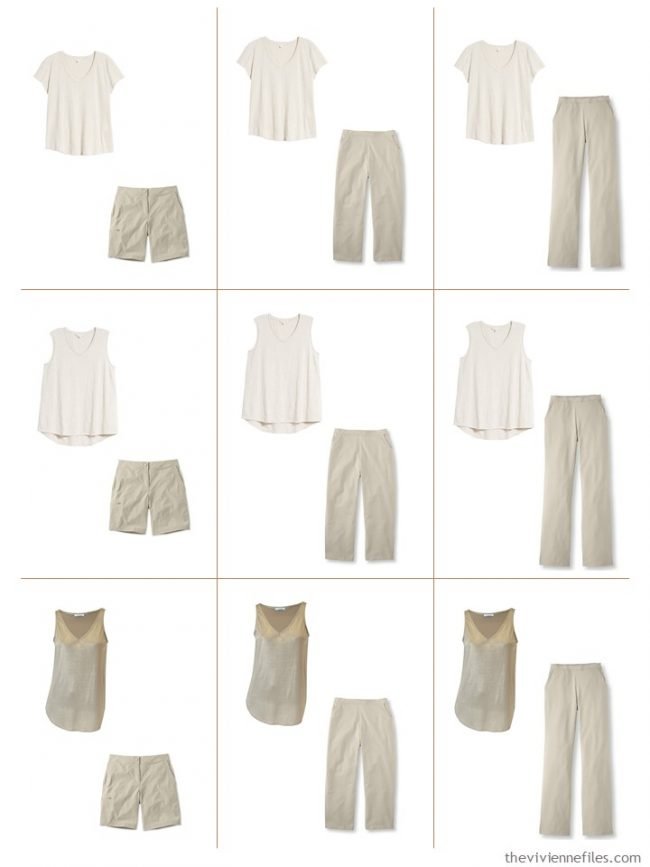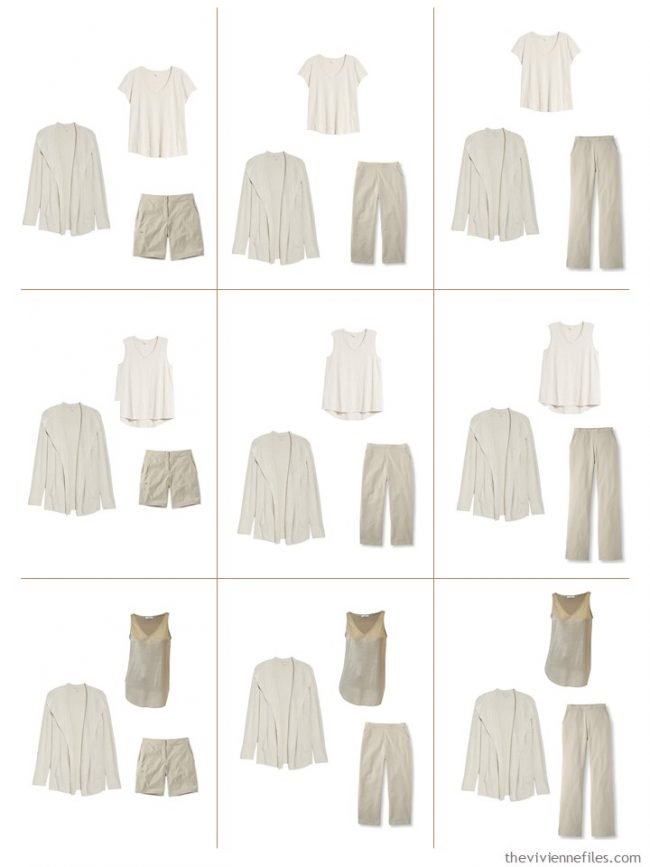 So let's look at a handful – literally – of garments in your accent colors. If you're a big fan of an expensive brand or designer, this is a good way to bring some pieces from them into your wardrobe, without breaking the bank. Wear her pieces in accent colors against a backdrop of neutral clothes that aren't as expensive; nobody's going to notice your shorts when you're wearing a stunning pear-green top!
These pieces make up less than a third of the overall wardrobe (depending on how you count the scarf…) but they make a tremendous difference in the mood of things!
And NOW… You've got options! Lots and lots of interesting options…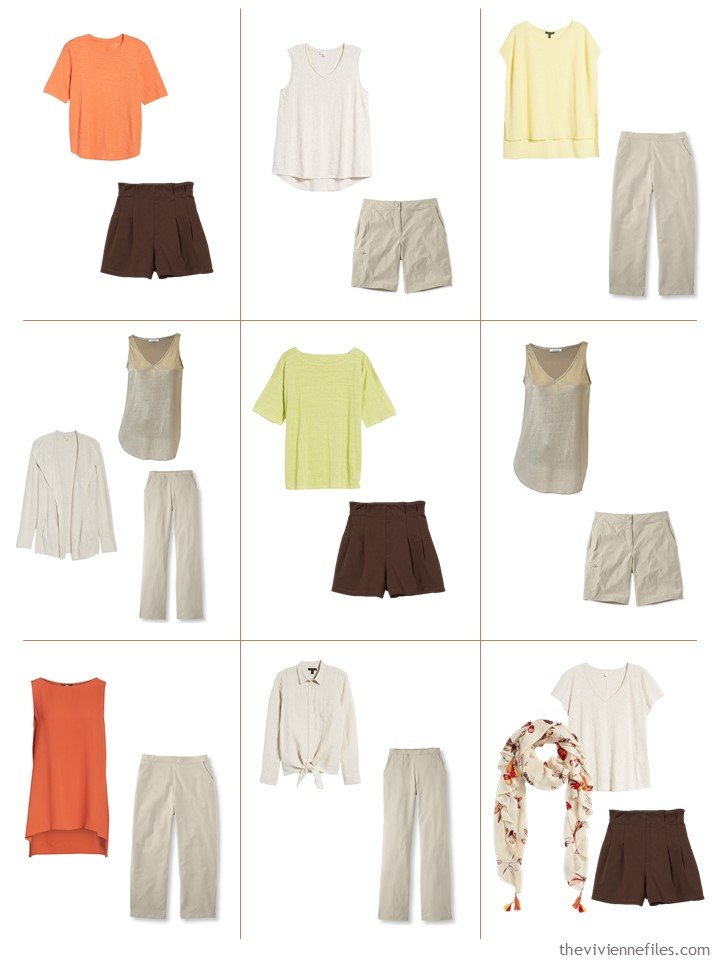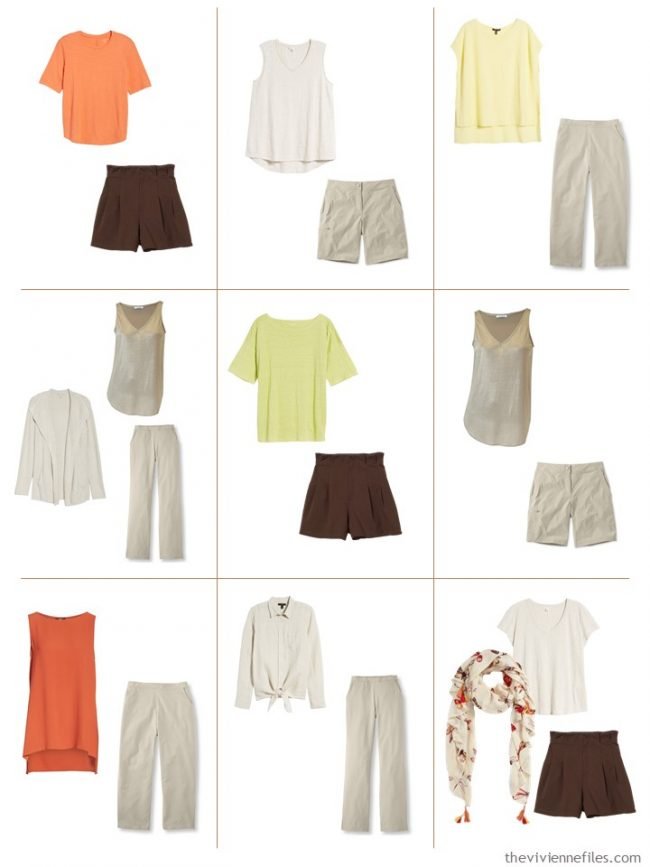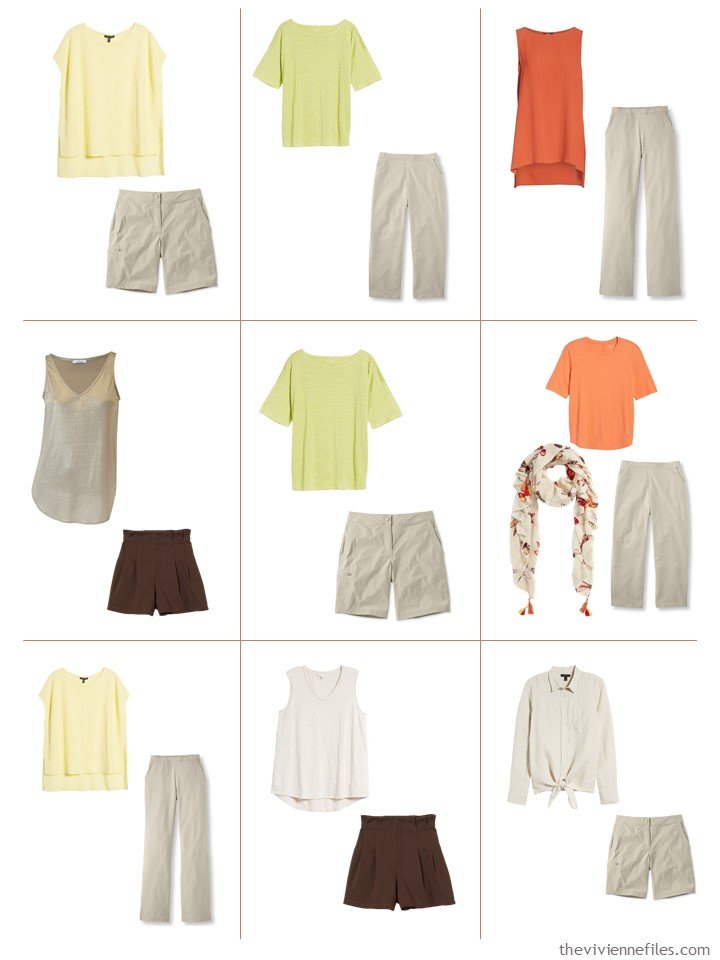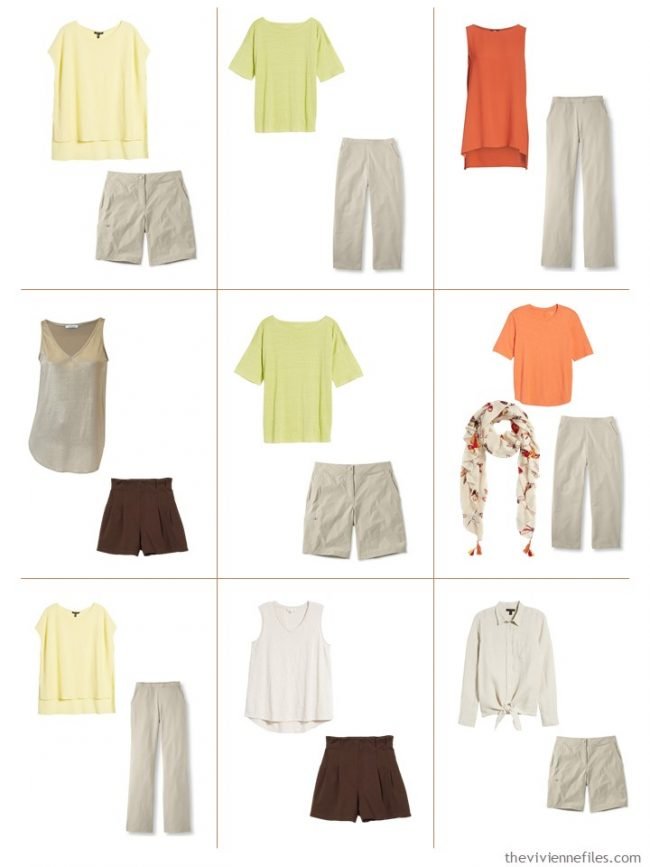 I'm going to show accessories for this wardrobe too, just because I think I might find some really fun things… and to show how much you do NOT have to be bored by a small wardrobe.
love,
Janice