June 15, 2020
My plans for this were so good, I thought for sure that I could find lovely linen shirts for everybody! Normally, this time of year, stores are FULL of linen, silk or cotton "overshirts," which is exactly what I had in mind for this wardrobe addition…
But NOT this year – things are selling out quickly so I had to do a little bit of scrambling… Thus, we've got ruanas and cardigans and shirts and kurtas…
It was pretty straightforward finding toppers that will work with the growing wardrobes built around these 6 scarves:
The thing that convinces me that this layer is useful? The fact that everybody I know with a car keeps a cardigan in the back seat ALL SUMMER!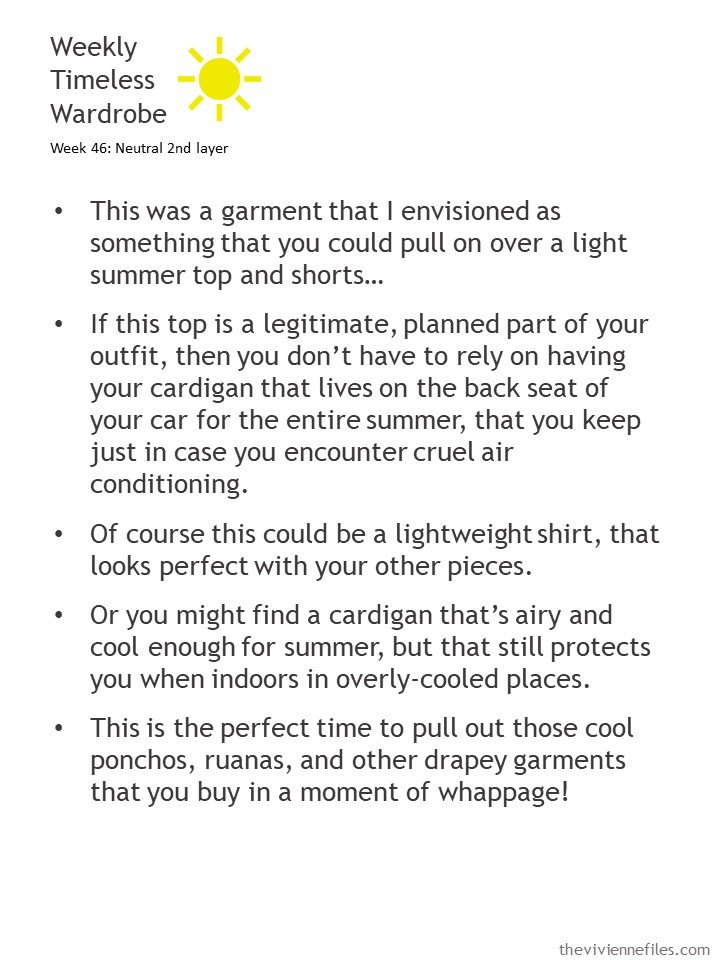 Oh how I WISH someone would make shorts like this in black and white, or black, white and pink…
Did someone say boho? Is this the kind of thing you were would consider to qualify?
I love the simplicity of this, and the melting earrings!
If you don't like a LOT of red on your feet, maybe really simple, minimal sandals like this are better for you?
This one confounds me – I love this outfit, but the ruana is burgundy, and the tank top is apricot? Color names are evil!
This last outfit is perfect for me; if you don't dare wear a button-front shirt, I encourage you to try one of these. I have 2 of these shirts and I love them! I feel very crisp and classic when I wear one.
Since I'm so smitten with that pointelle cardigan, it seemed like the logical garment to put into this wardrobe. My suitcase is calling out for these pieces:
We're getting close to the end! Time flies, when it's not standing ABSOLUTELY STILL…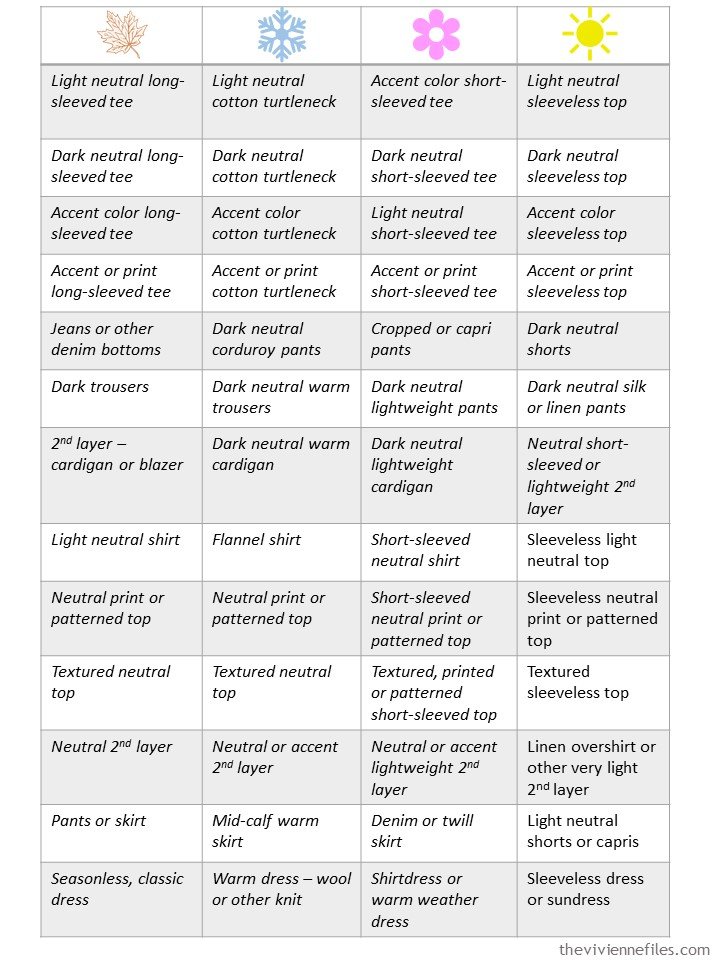 Do you like more traditional cardigan-type 2nd layers, or are you open to things like a shirt, or even a ruana? I'm curious about which of these appeals…
love,
Janice
p.s. Five years ago, I considered the concept of traveling with 9 garments that could give you 45 different combinations. It's fascinating…