June 12, 2020
It seemed like a good idea – take a couple of the scarves from yesterday, along with the accessories, and see how they would work for a travel capsule wardrobe. So let's go!
There are the 2 scarves that are going to be the starting point for this wardrobe:
First up, I added a tank top to both of these Accessory Families, so that the accent colors would be well-represented in the clothing for this trip…
Navy would be a lovely neutral with these 2 accents, but I thought that I'd go full-on summer with beige and white:
This would be such an easy trip – travel wearing the beige cardigan and pants, and the beige espadrilles, with any of the 4 tops. Pack the other 6 garments and the accessories, and this is your travel capsule wardrobe: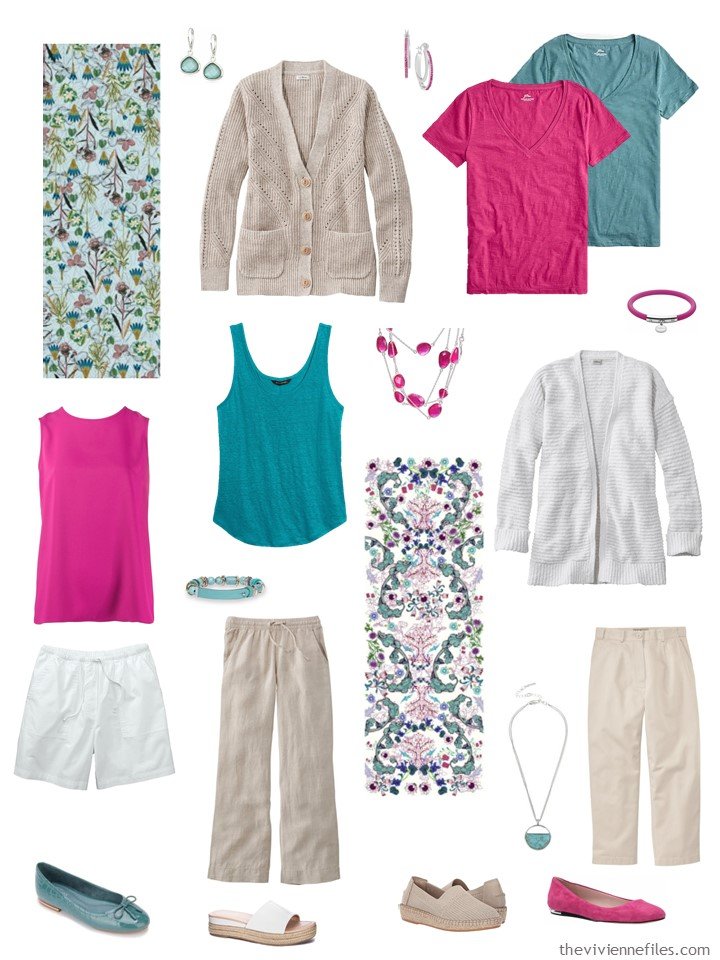 With these clothes, you would never struggle to get dressed! Imagine the ease…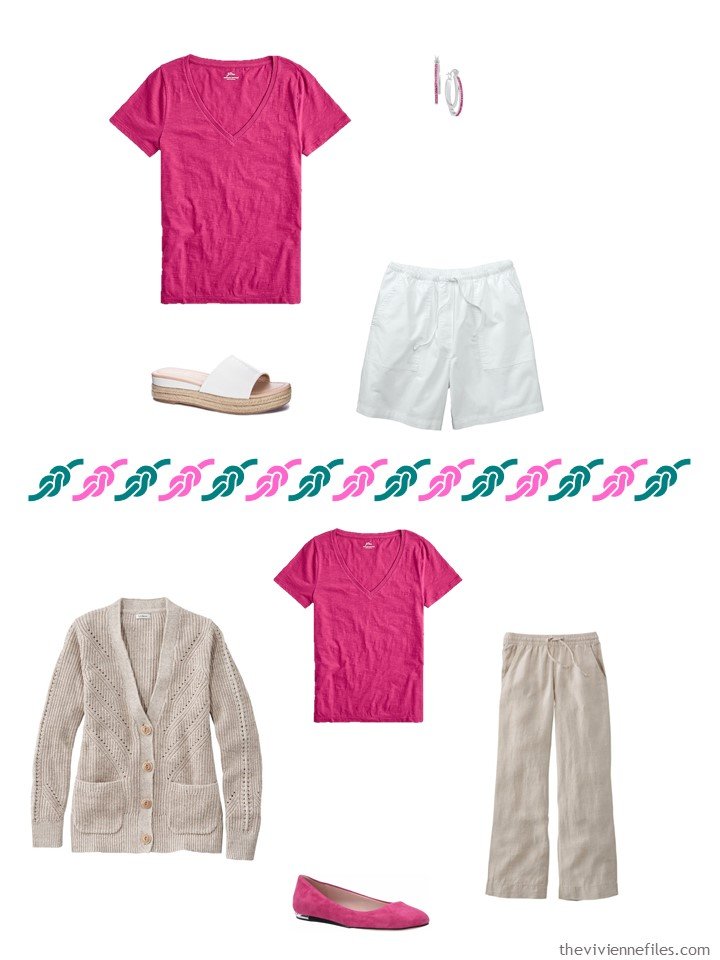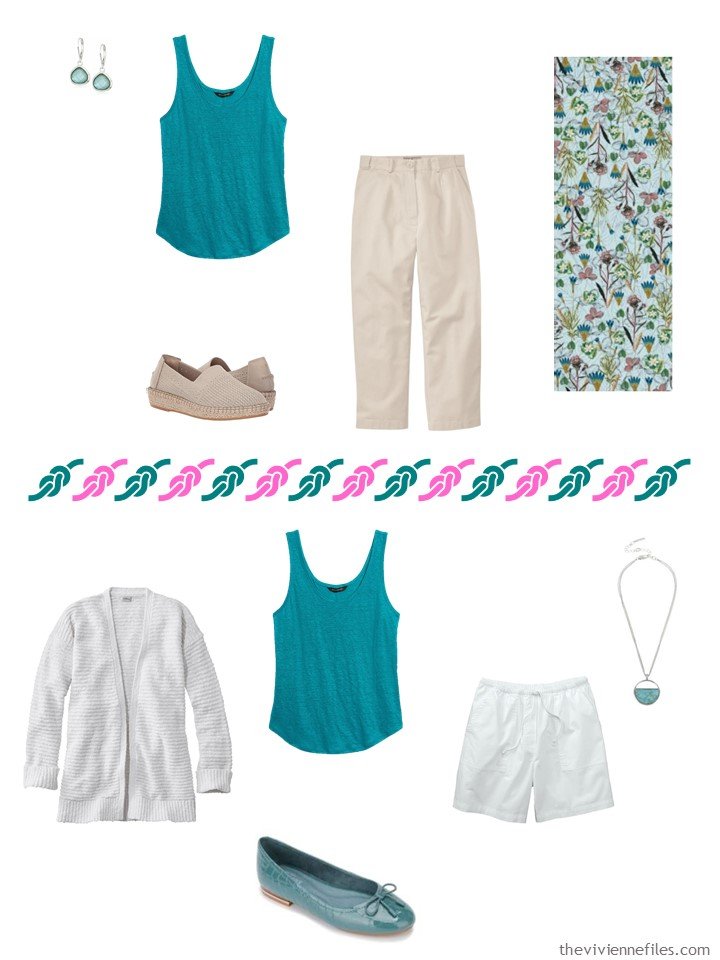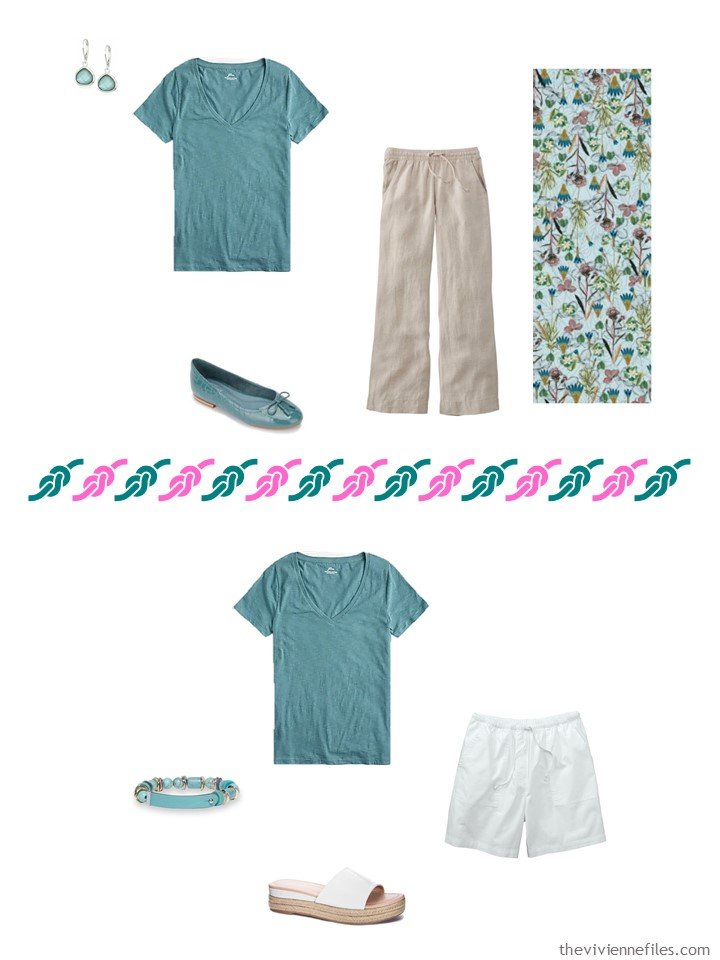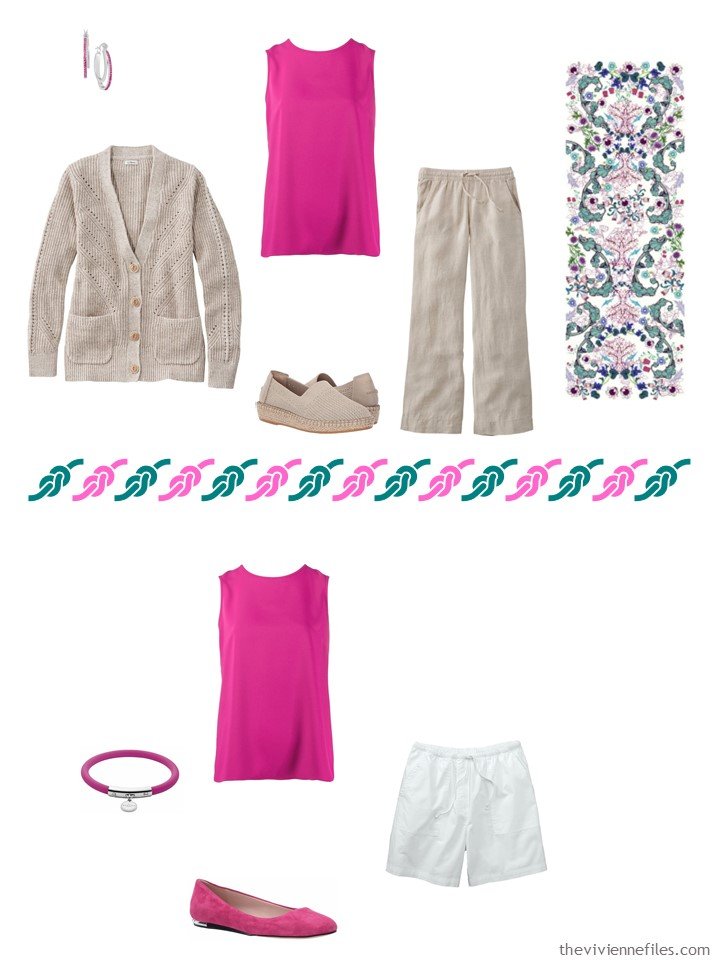 I'm sorely tempted to try this exercise again, with 2 different scarves and a completely different neutral… What do you think?
love,
Janice
p.s. Three years ago, our heroine and her partner bought a camper! So her travel wardrobe has GOT to be small – navy, beige, rust and olive to the rescue!