June 24, 2020
Another cry for help from my email – a question I LOVE to get… If I order these, how will I wear them?
Okay, this is maddening, bordering on insane. The color, described on the website, for these shorts is "Deep Admiral Blue." Unless I'm drinking something more amusing than coffee at this hour, the primary color here would be forest green? With beige, coral and white?
Whatever! The easiest way to find at least 1 or 2 garments to go with a contemplated new purchase is to look for items that are the same color, from the same company. So we start like this:
The tan or beige color in these shorts is sufficiently prominent that wearing beige with them would look great. Generally, even if a garment has 47 colors in it, I don't pair a plaid or printed garment with a color unless that color is reasonably visible from some distance in the printed piece. You don't want to be looking with a magnifying glass for that one perfectly-colored thread to match something!
Of course you could wear a simple white tee shirt with these shorts, but maybe a top with a bit of detail might be fun. And a coral tee is an easy choice:
A tunic? Sure! And a couple of matching pieces to get you from "outdoors in the heat" to "inside in the walk-in freezer that is a restaurant" because you were smart enough to bring your cardigan with you:
After rummaging through our heroine's closet and finding lots of ways for her to wear her new shorts, we've assembled these 12 pieces of clothing: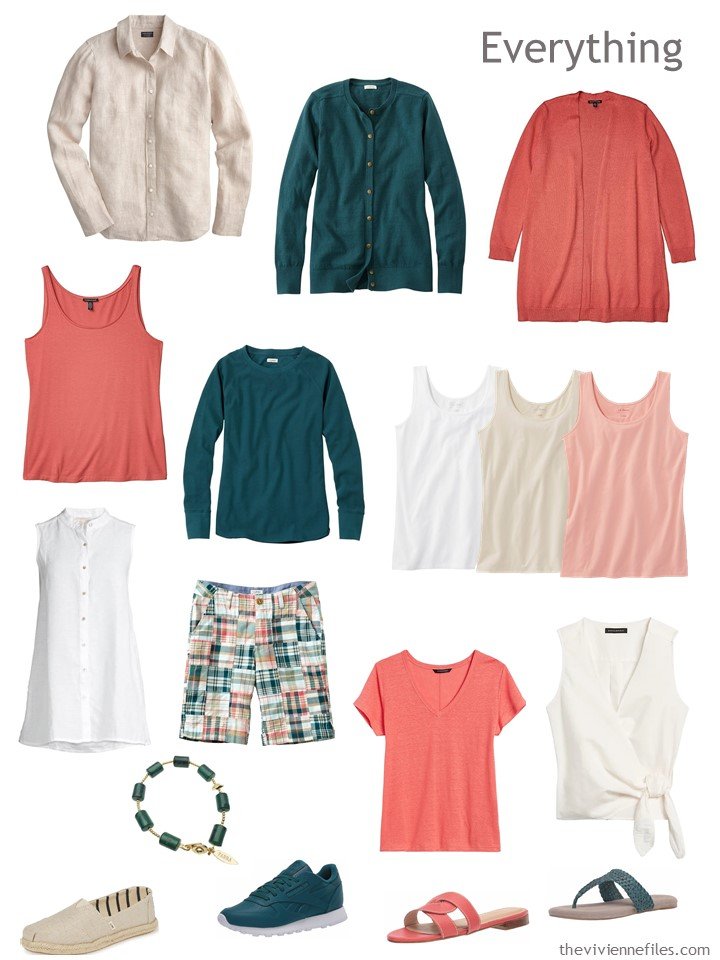 Of course, you can't travel with this as your travel capsule wardrobe unless you REALLY love those shorts, and maybe have 2 or 3 pairs of them… But if you add a few bottoms, hmm?
NOW, you've got a capsule wardrobe! Yes, 3 white "bottoms" might be risky if you spend a lot of time doing things that get you dirty, but for others it might be just fine. If the white worries you, beige (or that elusive green?) would be good substitutes.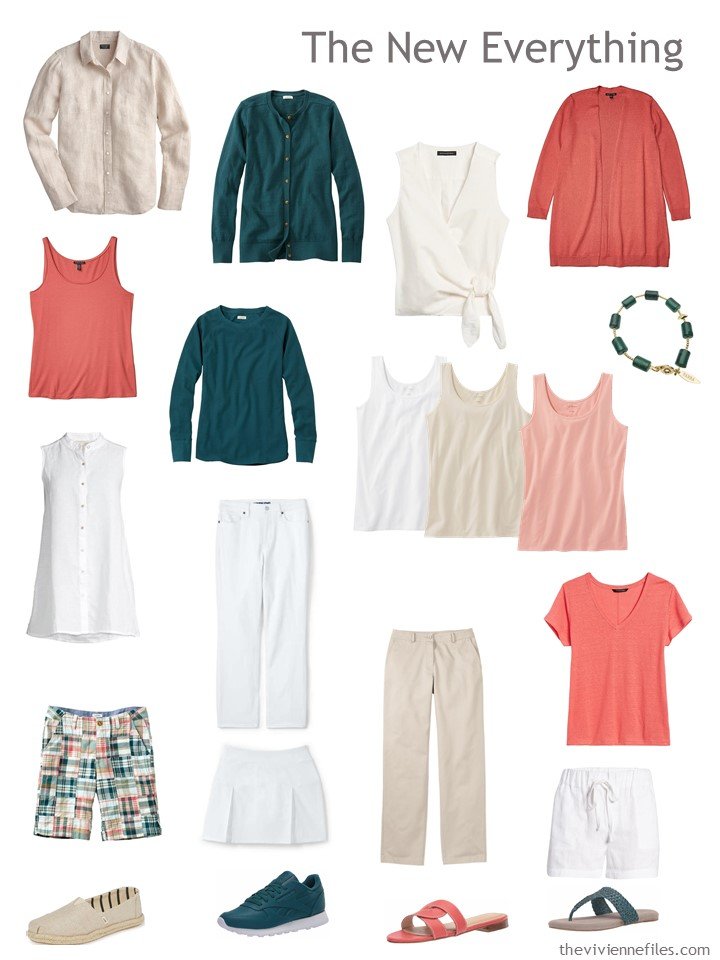 Now, in addition to all of the gajillion ways to wear her shorts, our heroine has a lot more outfits! Here's a few…
can you sneak your teal tennies onto the tennis court?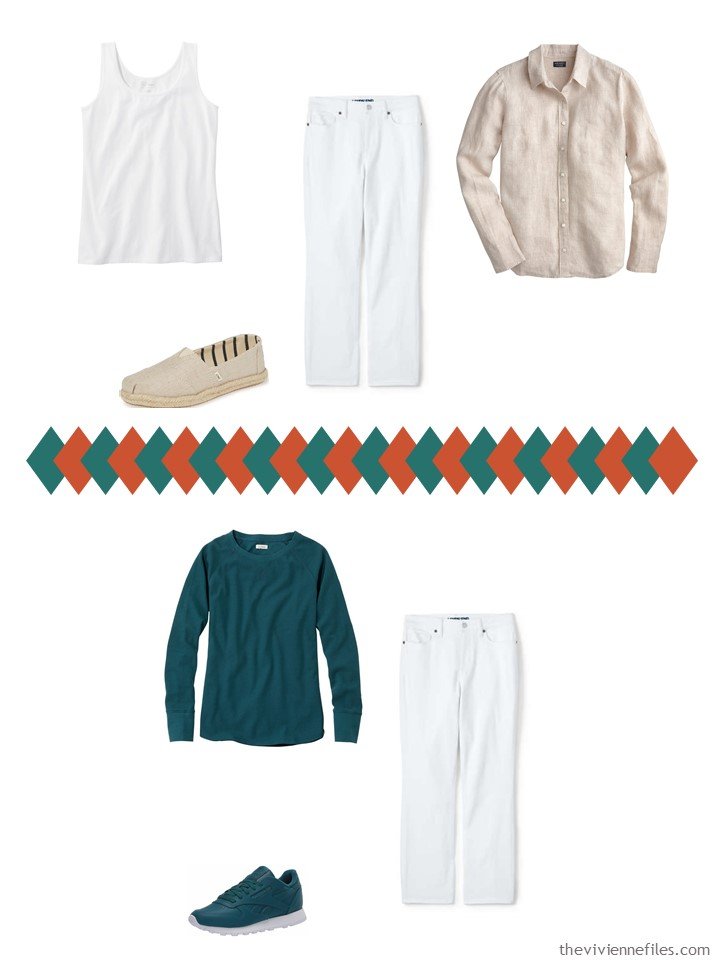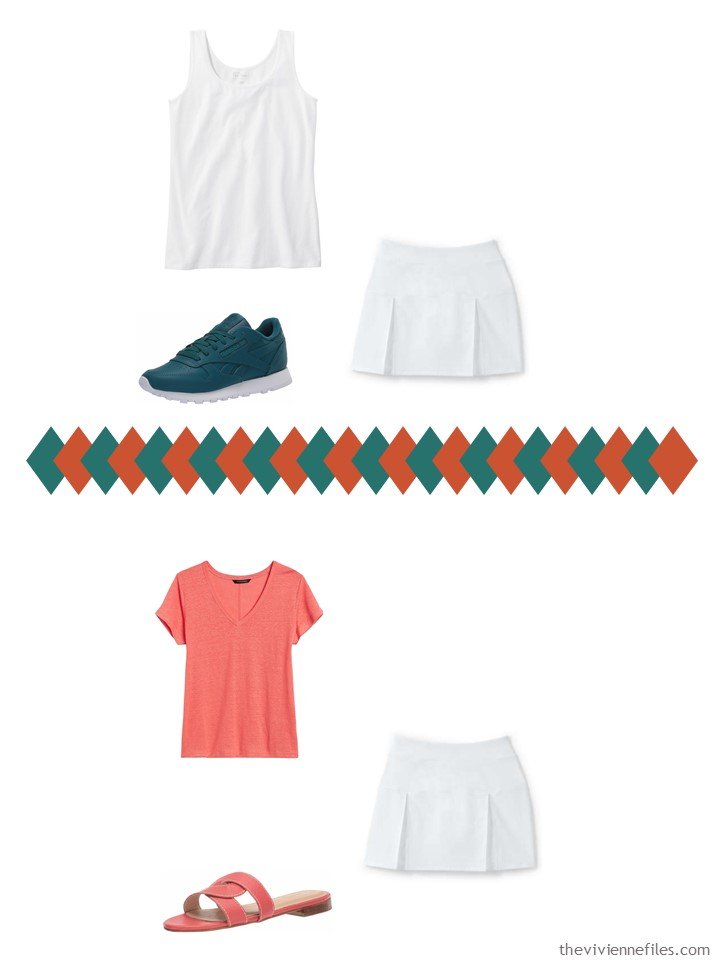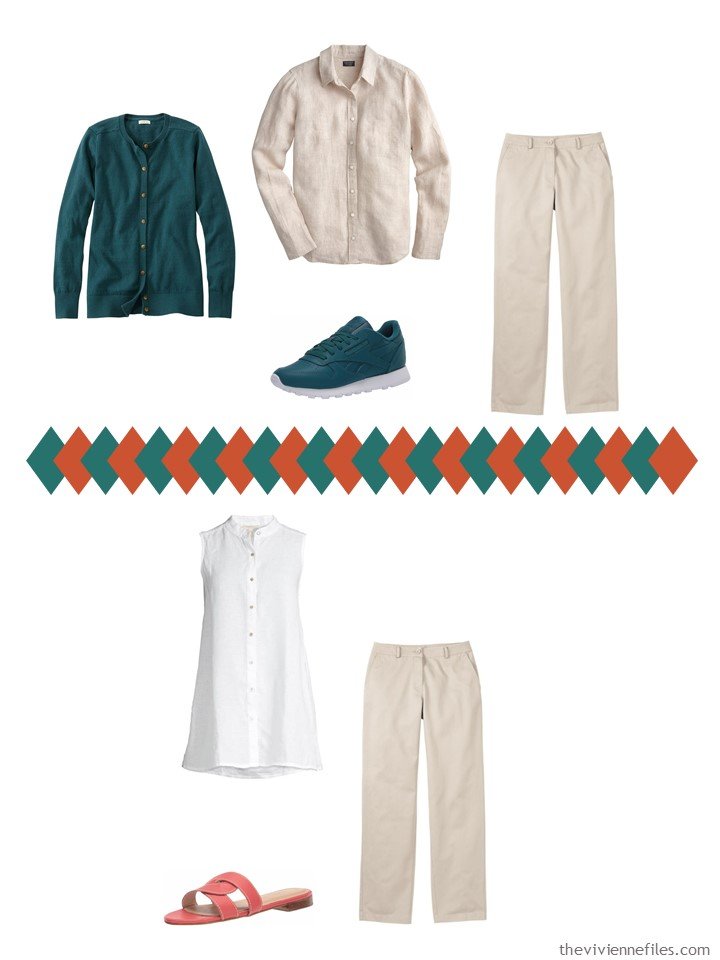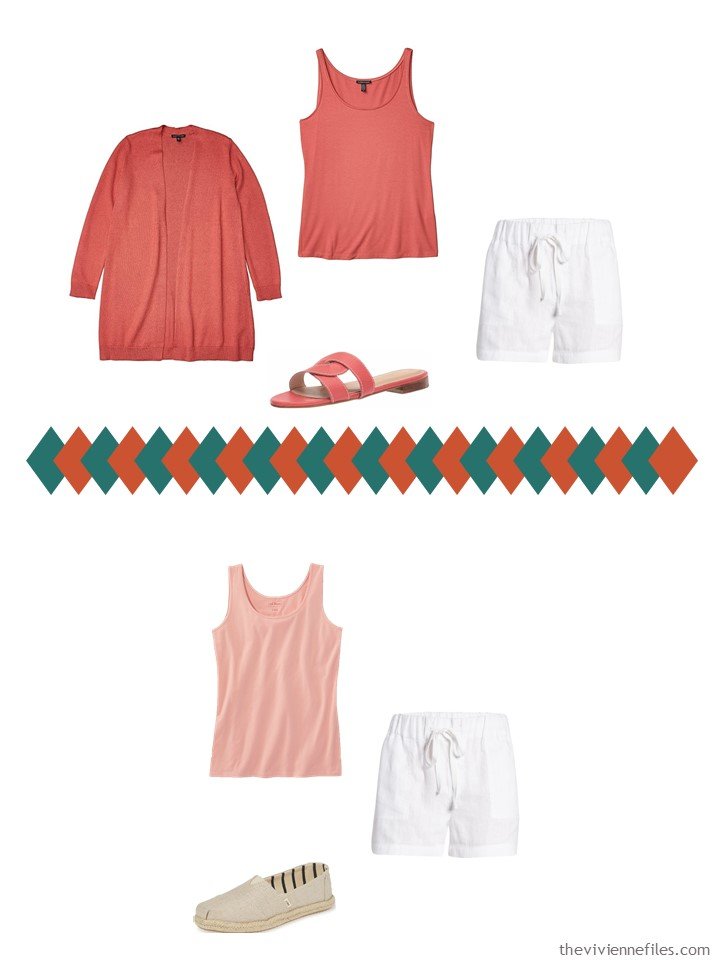 I so wish that someone would make shorts like this, or a narrow skirt, in black and white. Maybe with pink…
love,
Janice
p.s. Seven years ago, it was all about Chic Sightings in navy and green!