June 23, 2020
Finally! We were outdoors, and saw someone who was NOT dressed just to lie on the sofa and binge-watch television…
In all honesty, we only saw her from the back, so I'm just assuming that her mask was red!
Part of why this worked is that her dress (not this exact one, but similar) fitted her perfectly, and she seemed to be completely comfortable with how she was dressed. She walked with good posture and a feeling of energy. Overall, she seemed to have confidence, and that makes pretty much anybody look good!
But also, green and red are opposites on the color wheel. Supposedly, opposites are supposed to go well together. (but then, so are colors that form a triangle, rectangle, square, and also those that are adjacent; I think that covers pretty much ALL possible combinations?)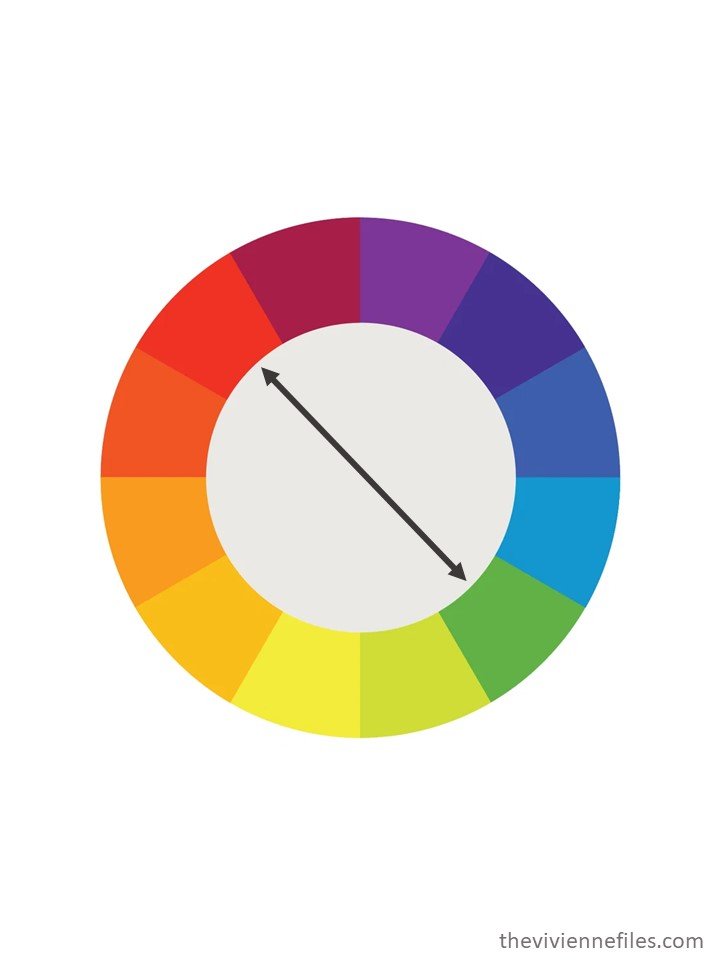 But let's see how this work once more – blue is opposite orange, right?
And… light blue is opposite to light orange? I personally feel that matching the intensity of colors helps them dance happily together:
But what do you do when you're wearing a color that doesn't appear on the color wheel? Indulge your whims, I say!
this scarf speaks to me; I do NOT need another pink floral scarf, but still…
Same with white… This feels so fresh and summery:
And never forget the potential of having a cluster of accessories in a metallic; this dress could easily be worn with silver, or rose gold too!
More and more, as I try to focus and minimize the excess in my wardrobe, I find that dresses for warm weather are a great option. A simple dress, with 1 or 2 accessory "families," are the easiest way to get dressed on those days when naked would be most comfortable!
love,
Janice
p.s. Eight years ago, I featured a quote about old clothes from the menswear blog Permanent Style. It's still true…