June 3, 2020
Yes, it's the May bracelet. Time has lost all meaning for those of us between the quarantine and the curfew.
And I have to apologize for a slowly diminishing selection of products available to include on The Vivienne Files. More and more stores seem to be running out of things (or at least running out of good assortments of sizes), and some places are already getting in cashmere sweaters. It's difficult to know what the future few months of retail will look like, but I think I can confidently recommend that if there's something you really like or need, you should grab it when you can….
I will continue (of course!) to try to find the prettiest, best coordinated, best-priced items I can, available in as many sizes as I can manage. If something you love is sold, keep checking the vendor site because merchandise seems to be moving in and out of stores without a hint of a plan.
Your Father's Been Busy…
"He cleaned out the loft in the garage and put sleeping bags up there for all of the kids. There's Wifi out there now, and electricity…"
"AND he cleaned up all of the canoes and got new life vests…. So pack up all of the kids – get your sister's and brother's gang too – because Grampa's having summer camp at our house!"
She knew that her parents were going to try to do something to get all of the kids together, out of town, and out on the lake. She wasn't quite expecting something this elaborate, but her father had been a teacher for years, so she couldn't say that she was entirely shocked!
Depending on how everyone adjusts, she might actually come home for a few days and leave all of the kids to their own devices. They're just old enough to be able to take care of each other reasonably well, but still young enough to enjoy days on the lake, or doing whatever else her dad has cooked up…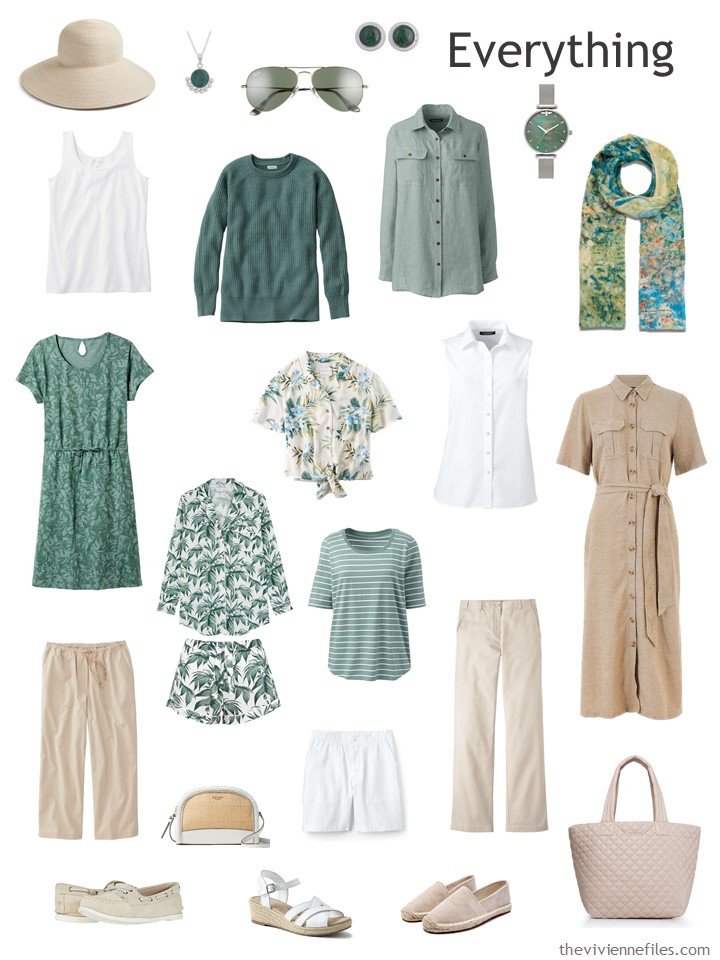 Her plan is to help her parents stock up on groceries (how many s'mores can a child eat?), keep laundry done, and otherwise just endeavor to be useful…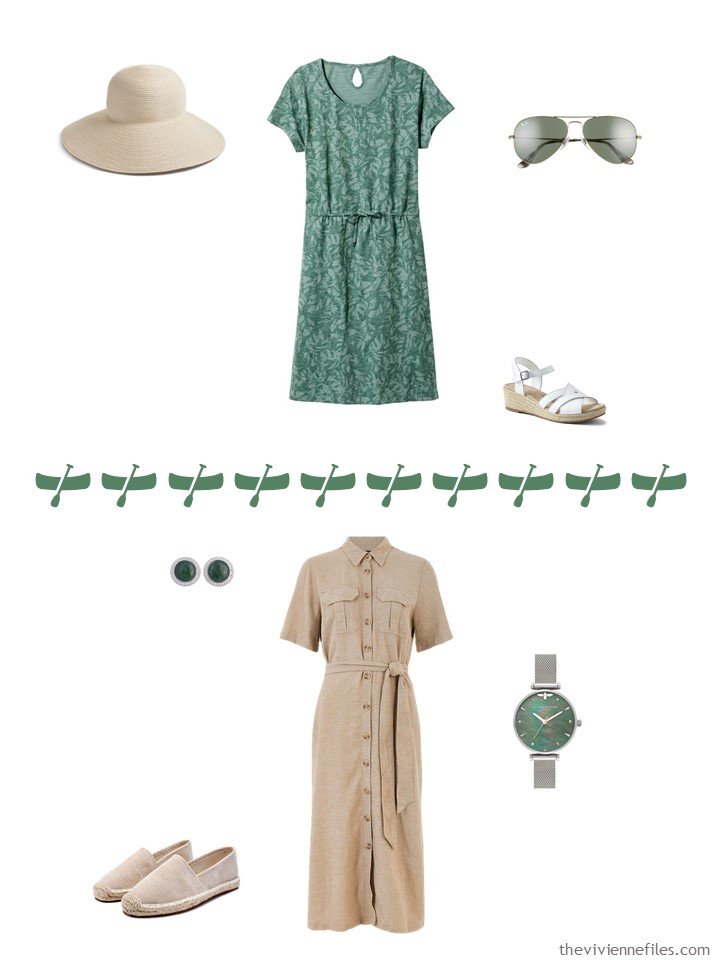 "Make sure the kids bring as many swimsuits as they have – and warm sweatshirts! It gets really cool up here at night."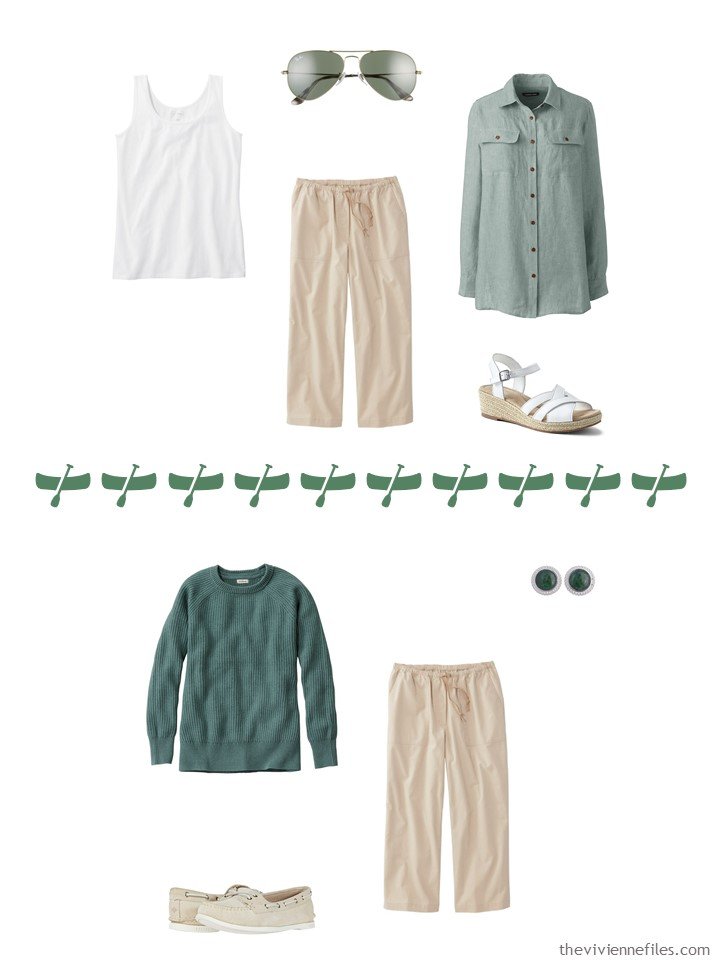 "And something pretty warm to wear at night – the garage loft isn't exactly heated…"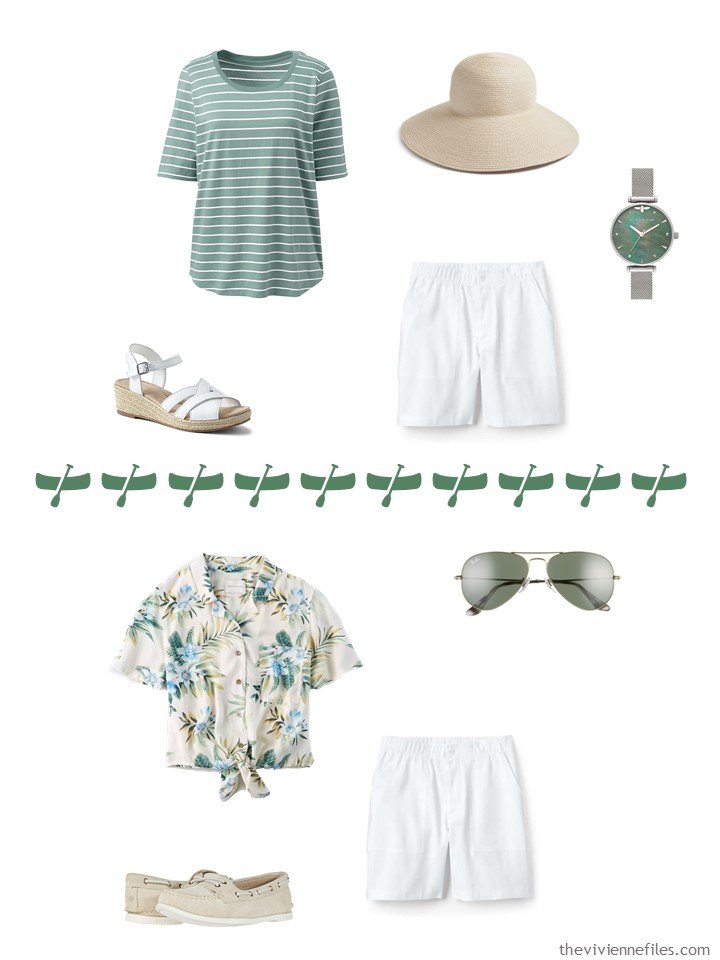 "If you can find your books about identifying stars, bring them up with you – Dad's got something specific he wants to look for in the summer night sky…"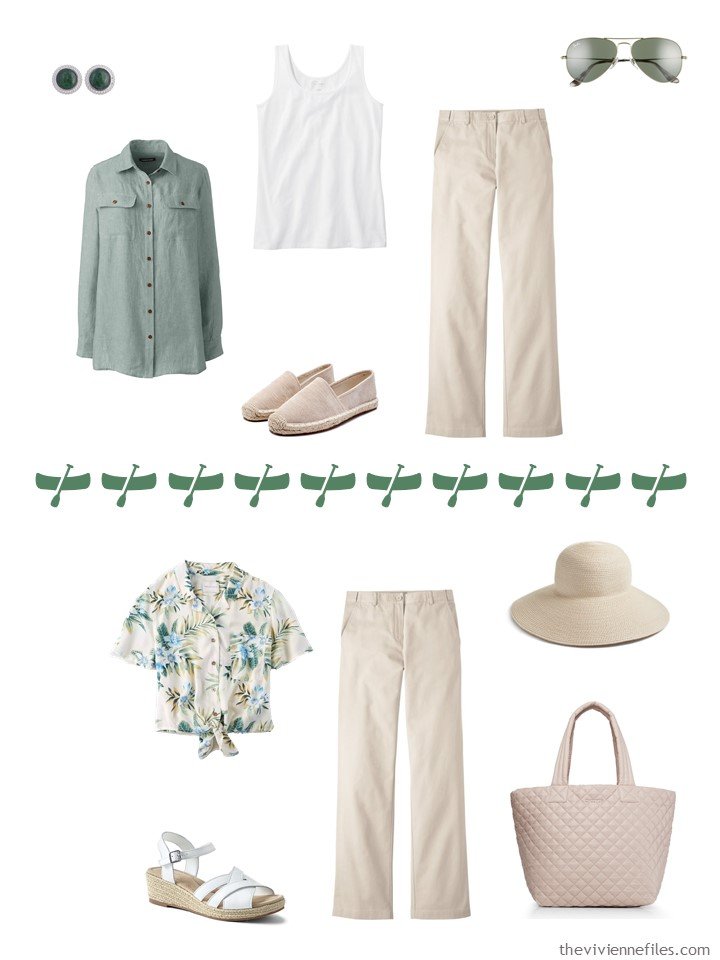 She dreams of being half as industrious as her father…
love,
Janice
p.s. Five years ago, we looked at a YELLOW AND BLACK "Whatever's Clean 13" wardrobe for warm weather. With printed and floral pants and skirts!