June 3, 2015
You knew this was coming, didn't you? Some people really LOVE printed skirts and trousers, and they deserve to be able to pack a "Whatever's Clean 13" wardrobe too!
Figuring out what to include in this suitcase mostly requires finding a common "accent" color that's shared by a handful of your skirts and pants, and then building around that. When I was browsing things to get started, I found a few things that shared this glorious yellow, and so I chose that as my accent, and selected the black and white found in these Valentino trousers as my neutrals.
First up, a travel outfit with bright, happy trousers, but a simple top and cardigan, all pulled together with yellow earrings and a yellow scarf. You can already see piece swapping in and out of this outfit, can't you?
Those trousers call for a white cardigan and a white top or two, as well as a relatively warm long-sleeved yellow top. Using black and white as accent colors opens the door to including prints or patterns that include ONLY black and white, too!
I NEVER wear yellow, but I think this capsule travel wardrobe looks very appealing, and absolutely NOTHING about it that suggests any kind of bumblebee, or other stinging insect! Just cheer, and plenty of options…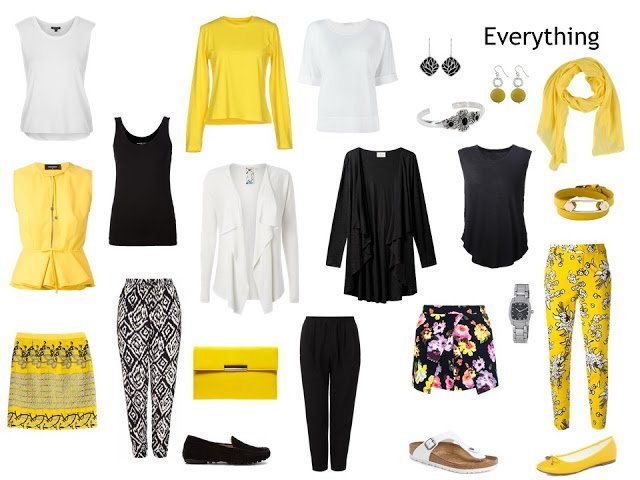 Our template is nicely filled, and you could reach into this imaginary wardrobe with your eyes tightly closed and come up looking lovely – it's impossible to clash! What a luxury, when you have so many other things on your mind.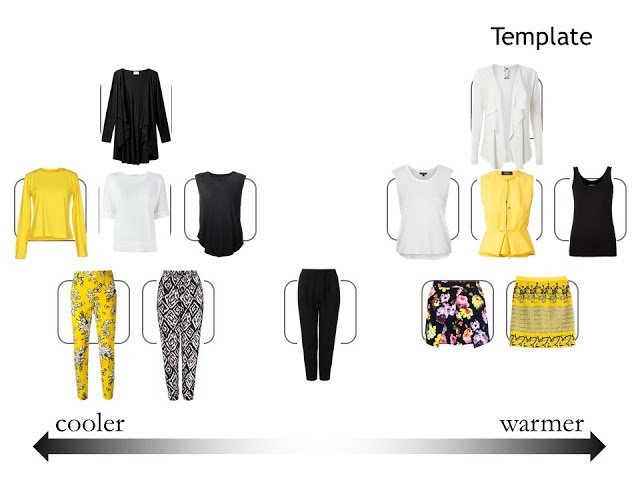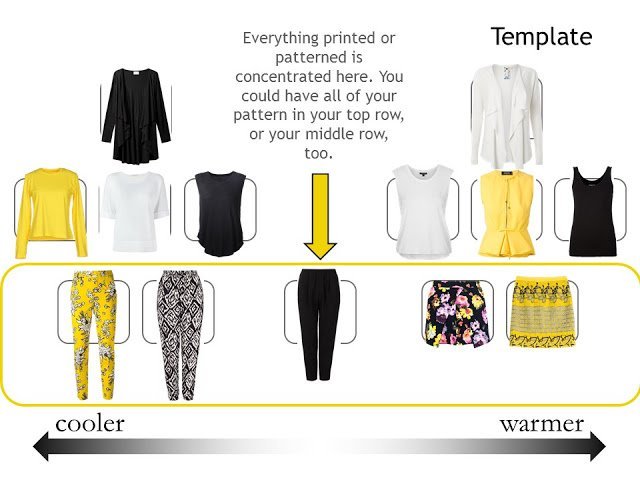 There are far more than 15 combinations possible, but these should give you some ideas to get started: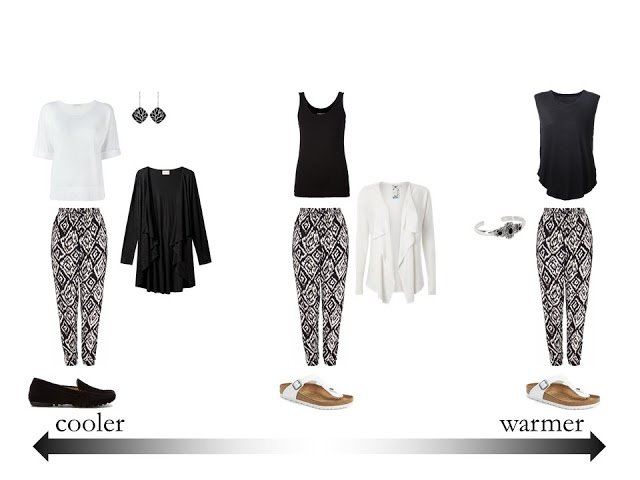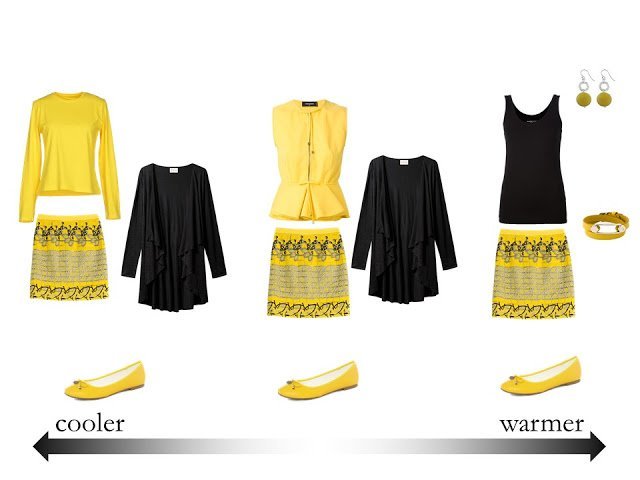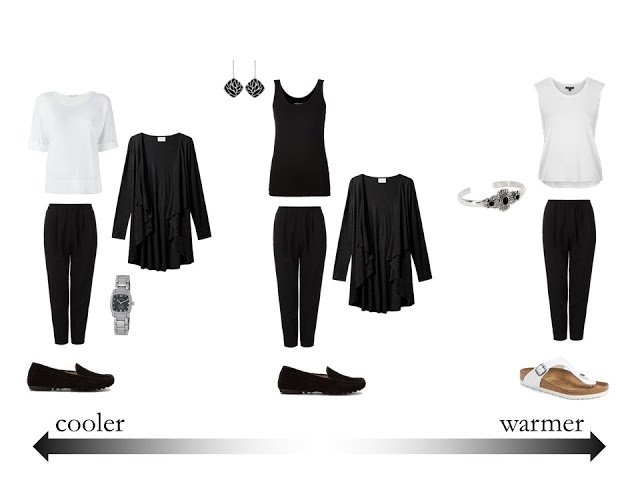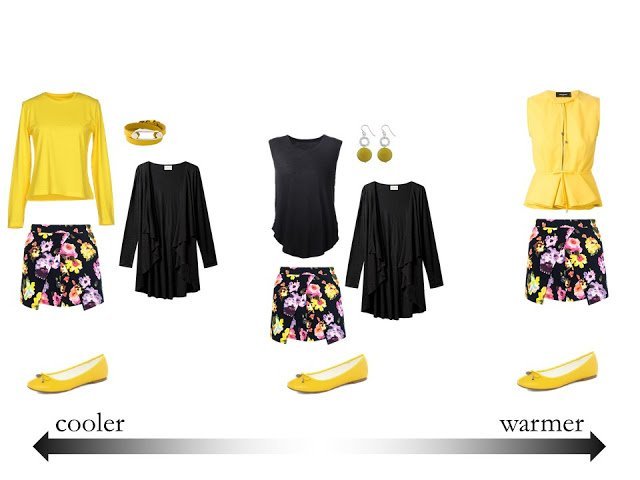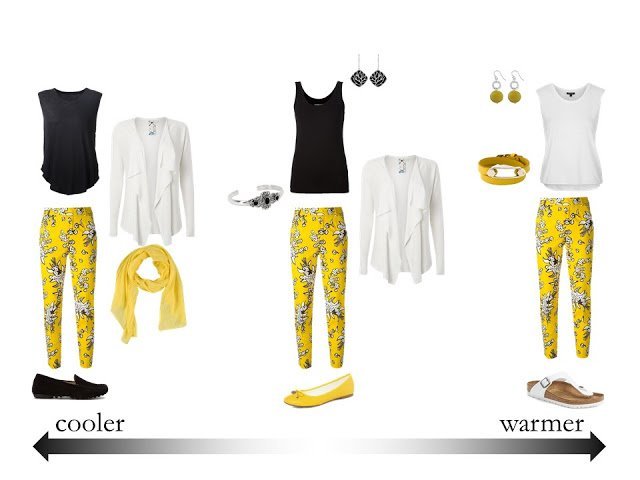 My current "go-to" accent color is red, but I'm quickly beginning to see that pink is going to be strongly represented in the future, as my hair gets more grey. What is your "can't travel without" accent color?
love,
Janice