June 4, 2015
Woo hoo!!! The absolutely wonderful ladies at Kathkath send me a scarf! (fwiw, I am NOT one of those bloggers who are constantly being sent things to review – I can now count on 2 fingers the number of gifts I've received from designers…)
They sent me this beautiful wonder:
It is, in fact, more beautiful in person than it is in the photographs! The size is the same as Hermes scarves – 90cm square (just about a square yard). And the fabric is soft and light without being flimsy; for those of you who find Hermes to be too "crispy" and heavy, definitely look at these. I'm so happy…
And so, of course, I'm immediately figuring out what to wear it with. Black clothes – piece of cake. But what other accessories? There are so many possibilities inherent in the colors of this scarf…
I start with red. I OFTEN start with red: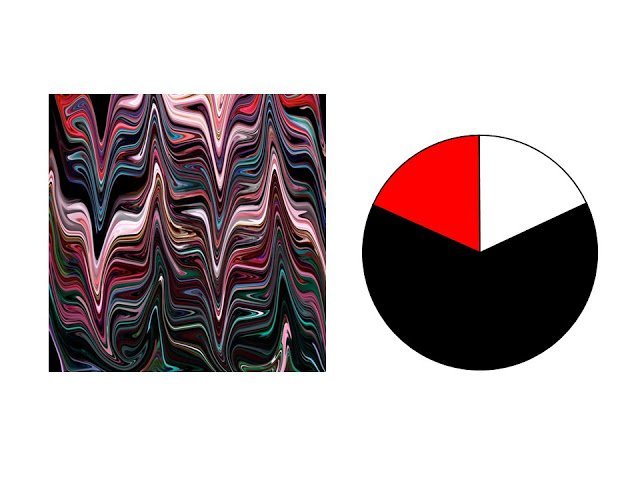 Just a few little things that one may already own (I have many things somewhat similar) will complement my new scarf beautifully…
For purposes of illustration, here are a very few black garments, and the always essential black flat shoes:
Ahhh, this comes together nicely, and looks very comfortable for me: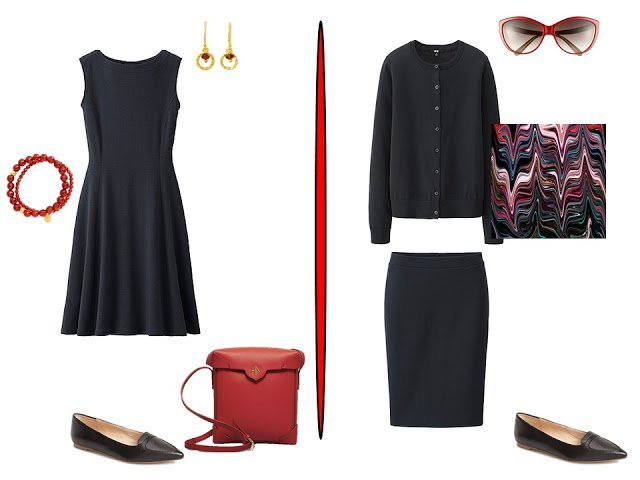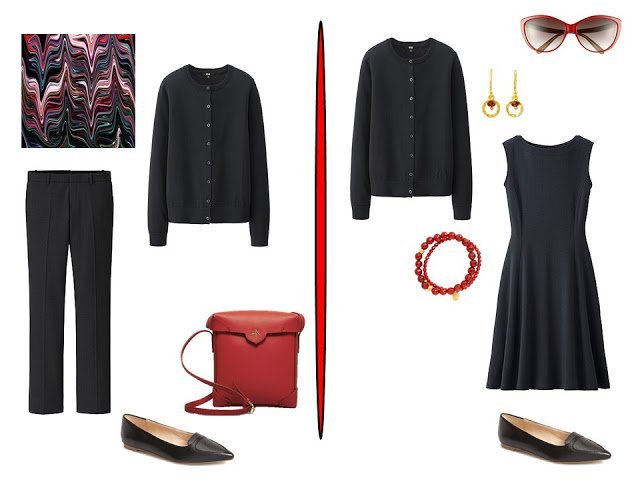 But the more I look at my scarf, the more I realize that lots of possibilities exist, given the variety of colors present in this scarf. Bear in mind that some of the accent colors are more visible when you see the scarf in person, and also that some of the accent colors can be made to seem more prominent depending on how you tie your scarf. (the beautiful
Tai
is a genius at this kind of thing!)
How about aqua? I know someone with eyes just about this color; she'd be DAFT not to choose this color as an accent!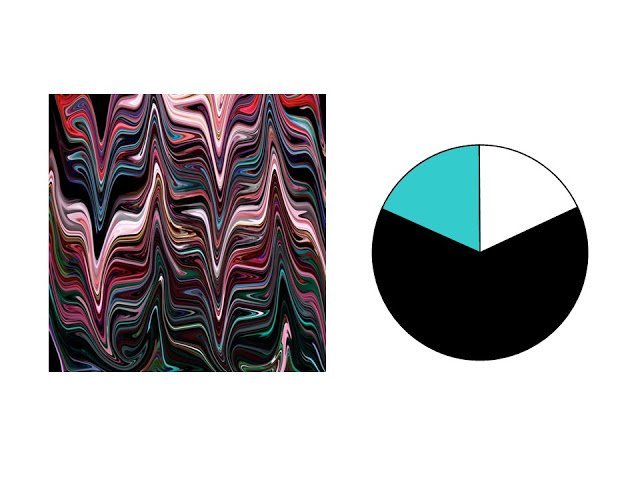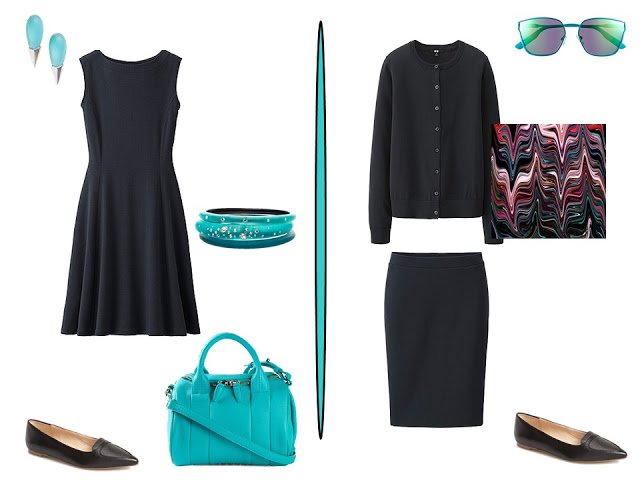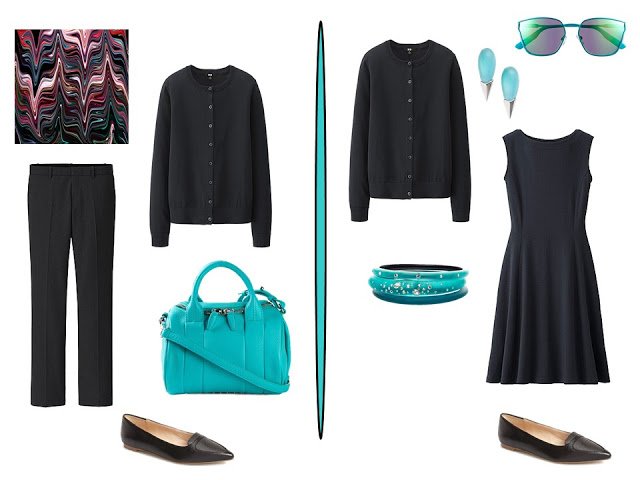 I always swear that I'm moving from red to pink as my accent color, as my hair turns more grey. This scarf lends itself well to that transition!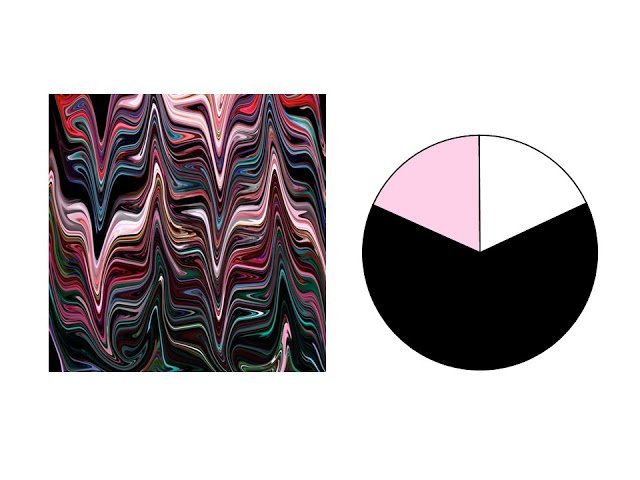 I could wear this, happily: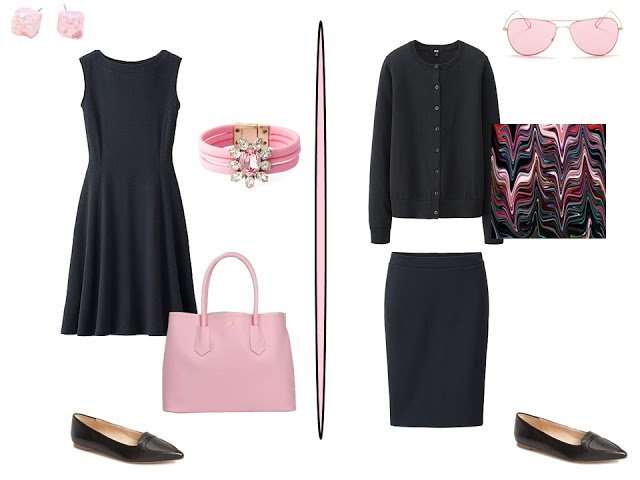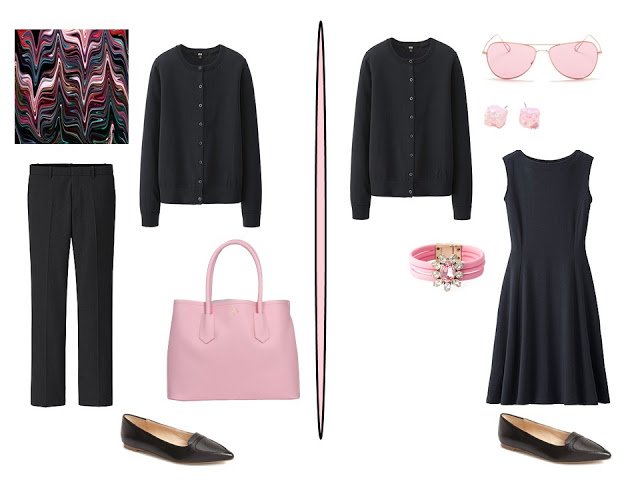 And let us not miss the beautiful deep teal that's here! What a great option for a redhead, or someone with green eyes, or ALL of those out there who love green…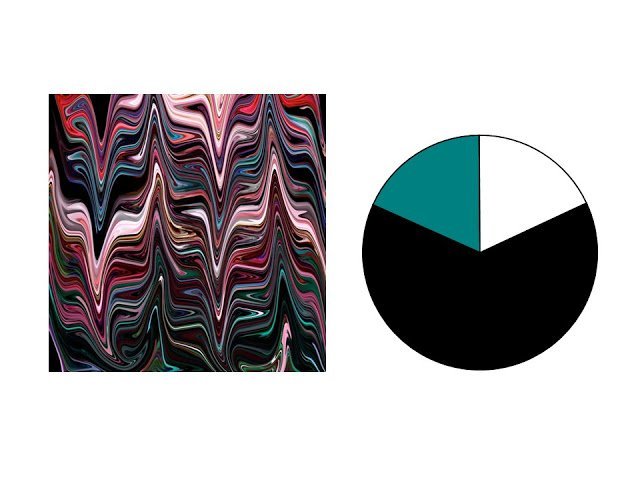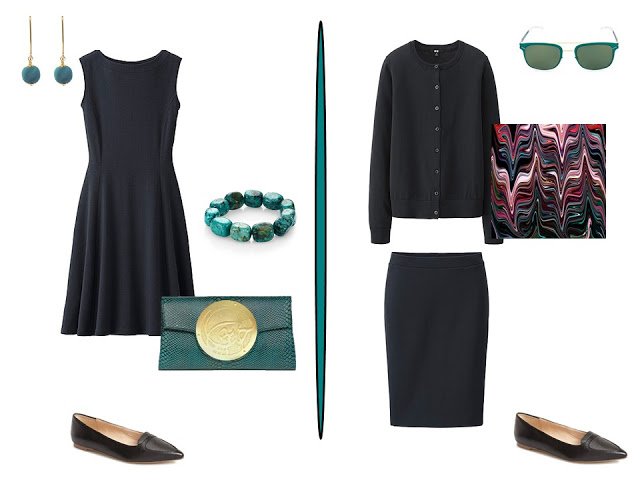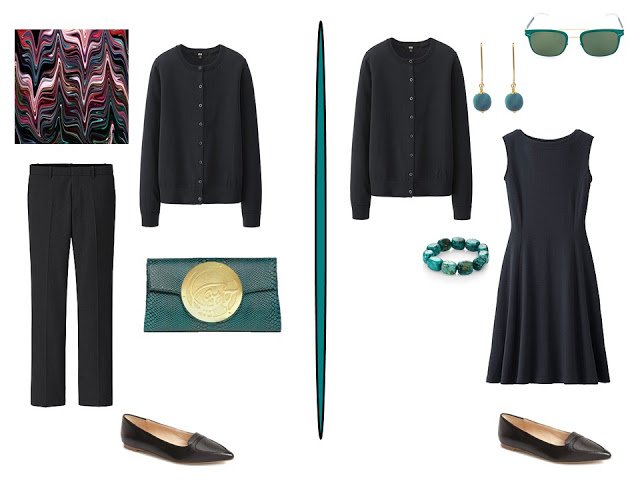 I guess the real lesson here is to look deeper, and consider options that aren't immediately apparent. If you're committed to a few accent colors, you can invest in some lovely accessories (many of which aren't really that expensive, and which will last a long time) and there will always be some way to wear them.
love,
Janice