April 2, 2020
Oh MY this is quite the load of images!
I think that it's time for a short-sleeved tee shirt, some cropped pants, and a pretty cardigan…
When these new pieces are put into the existing "closet," you can see how nicely they blend in: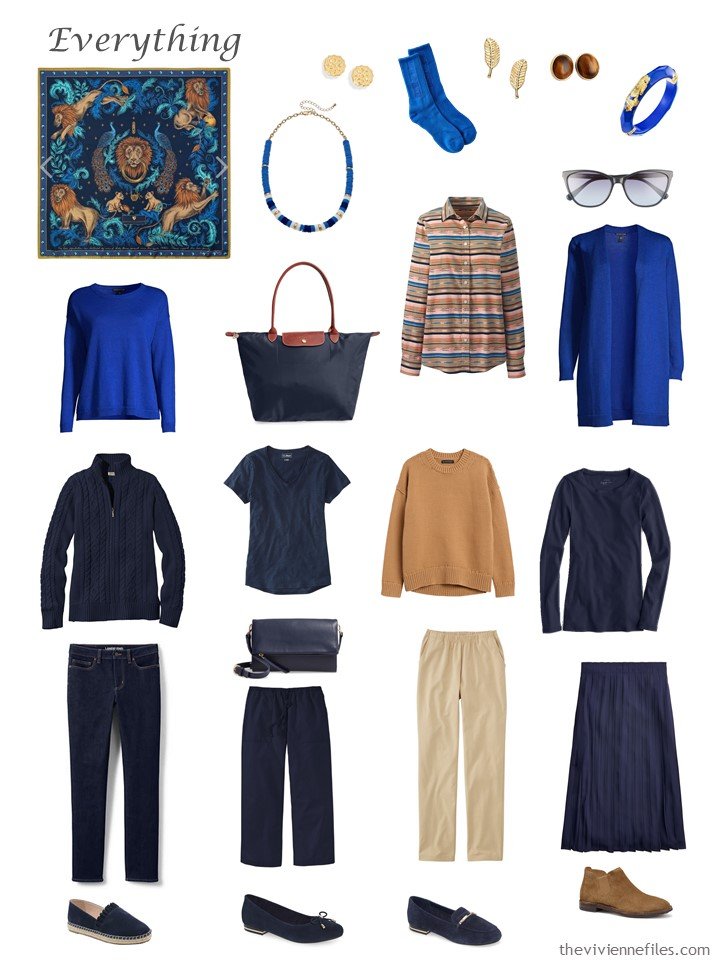 And as you should always find when you buy something new, there are easy ways to wear the new garments right away. If you can't integrate a purchase into your wardrobe without buying a bunch of OTHER things, you should reconsider!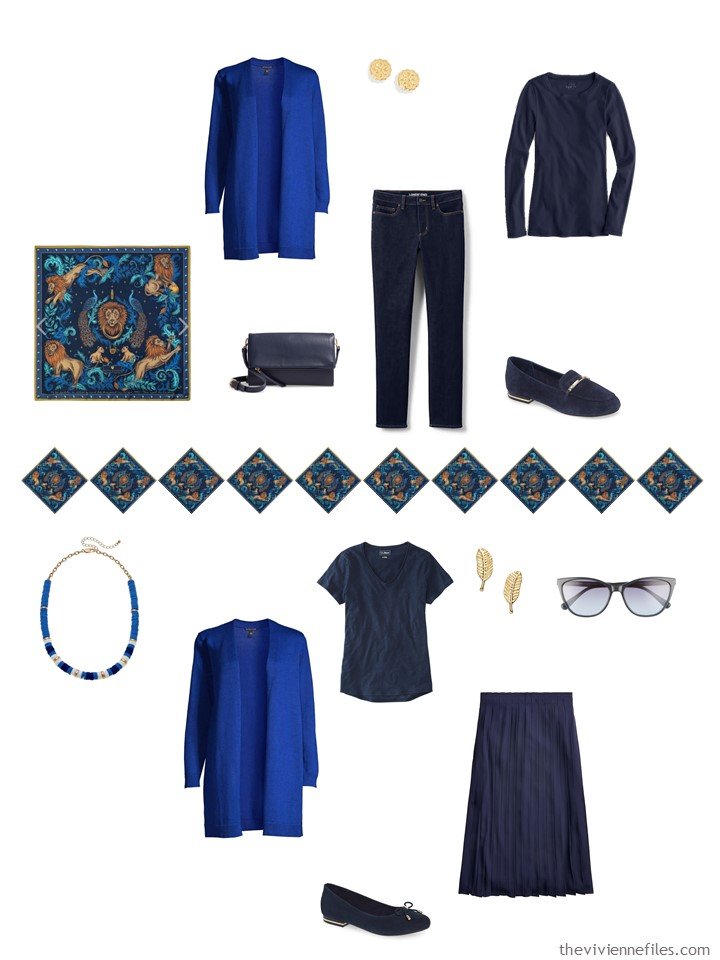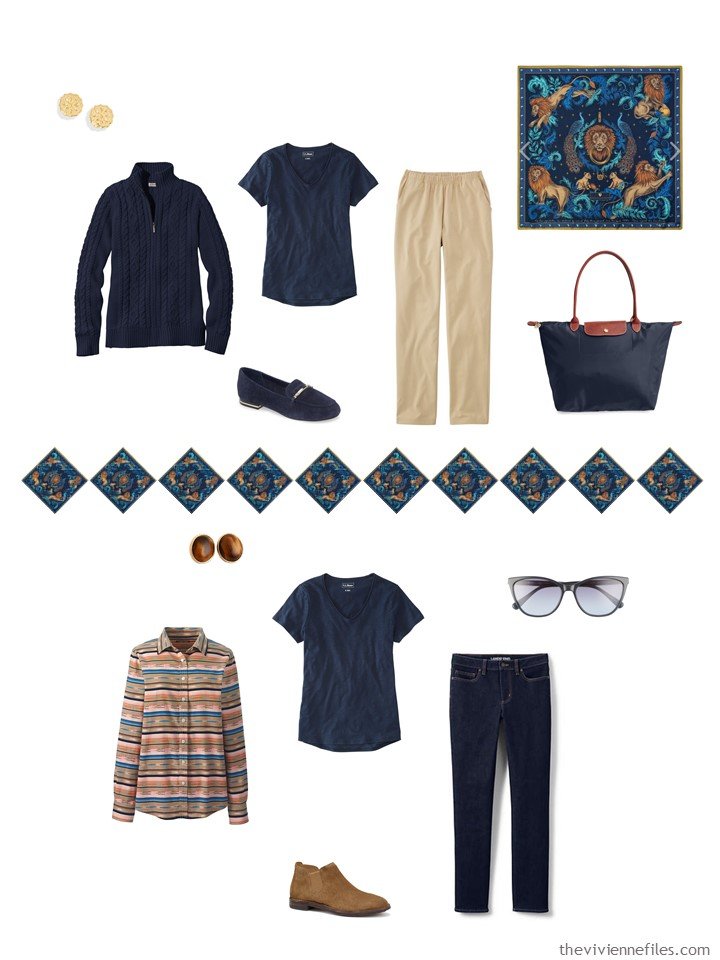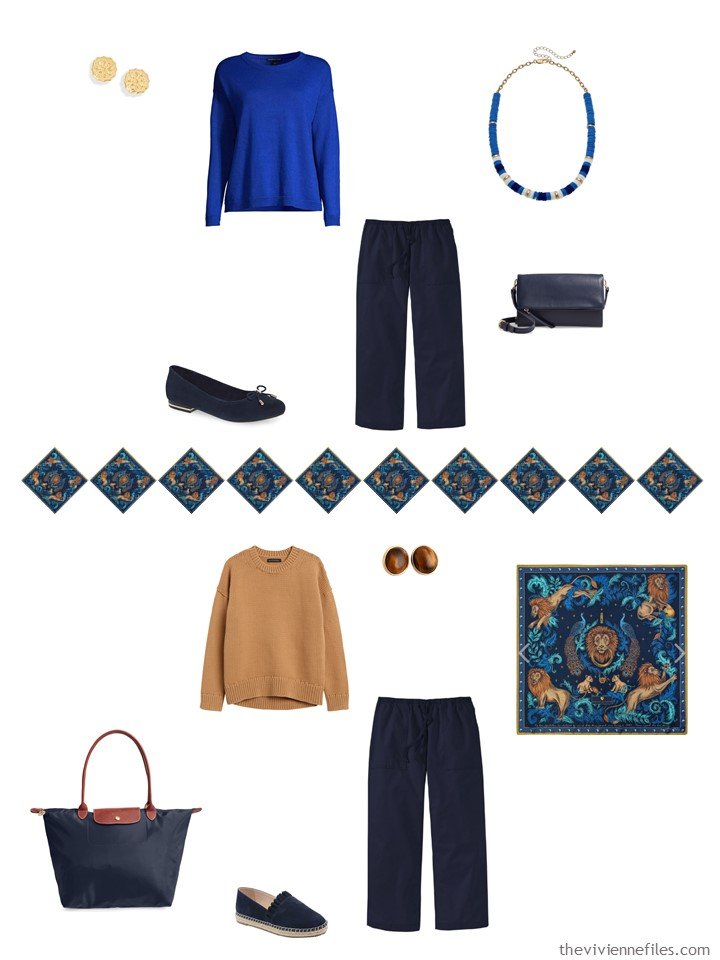 Let's bask in the sheer prettiness of this scarf, and these colors, for just a second:
Don't shy away from an accent necklace, if it calls your name loudly enough!
Imagine, if you could travel, and if this was your springtime travel capsule wardrobe: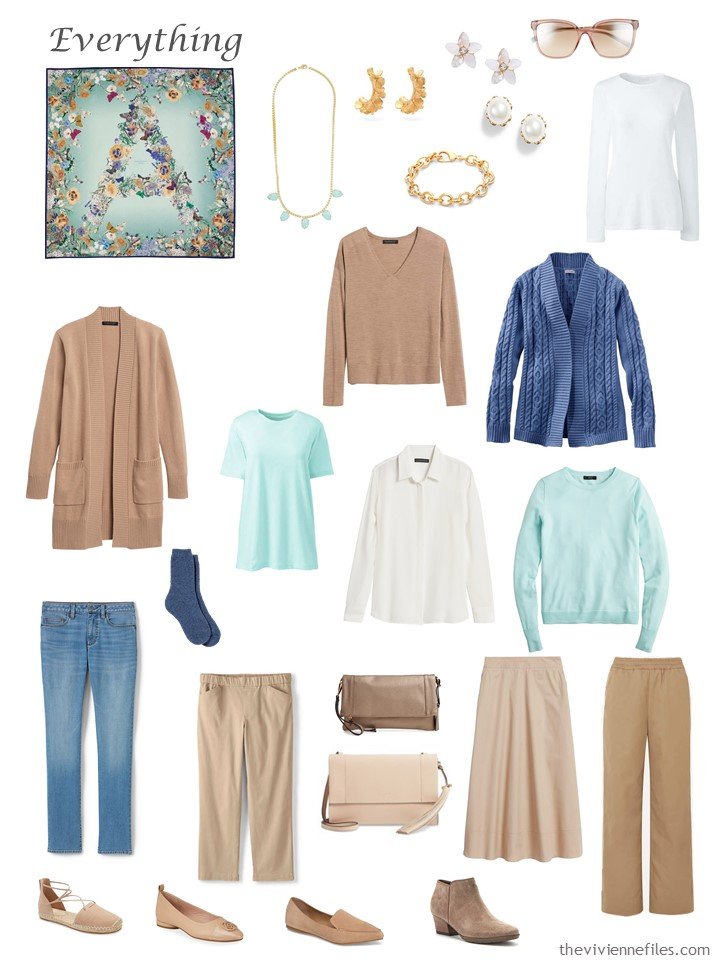 One of the nice things about adding a neutral cardigan to your wardrobe is that it gives you instant "near suit" pairs of garments that are so easy to wear…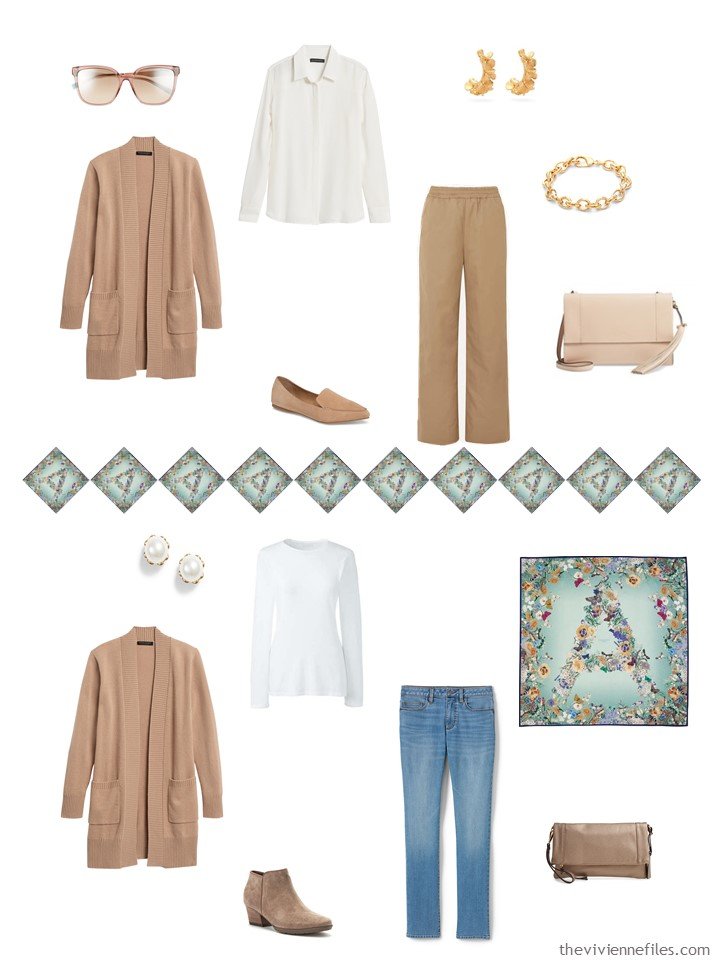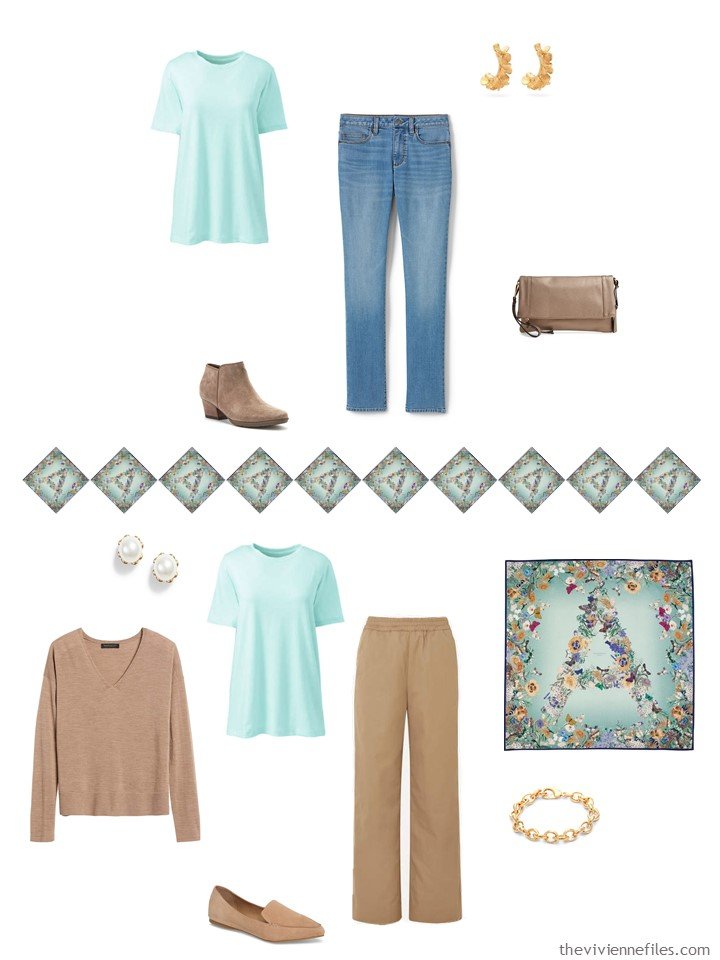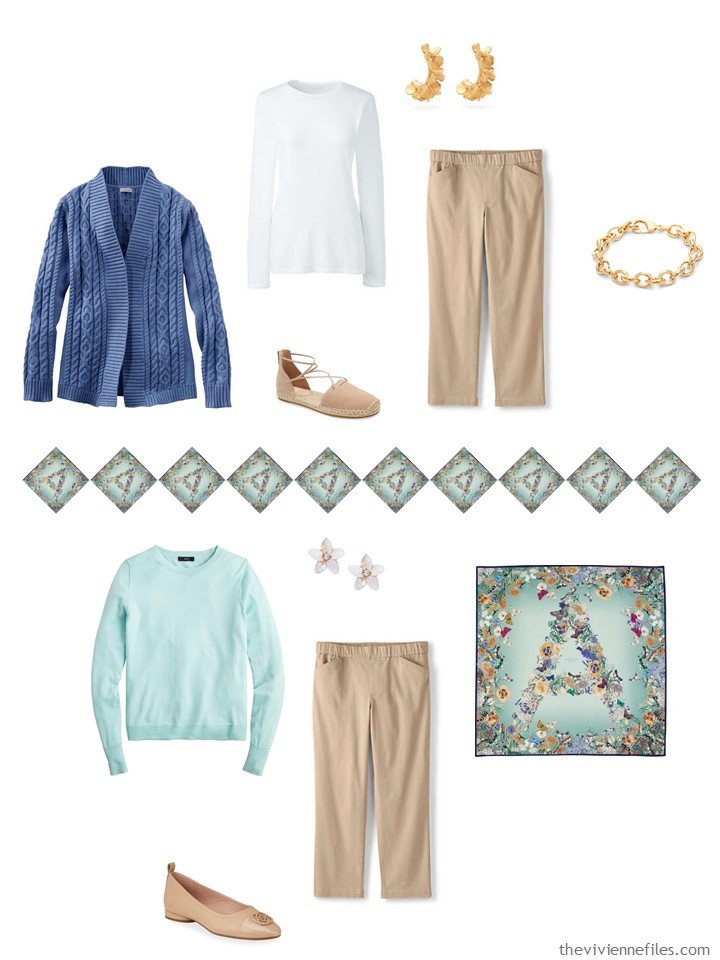 Now to this unusual but appealing color palette:
Heck yes, you want a pair of mustard espadrilles!
This is NOT your average capsule wardrobe, but there are still so many possible ways to wear this. If you love an unusual combination of colors, feel free to give them a whirl!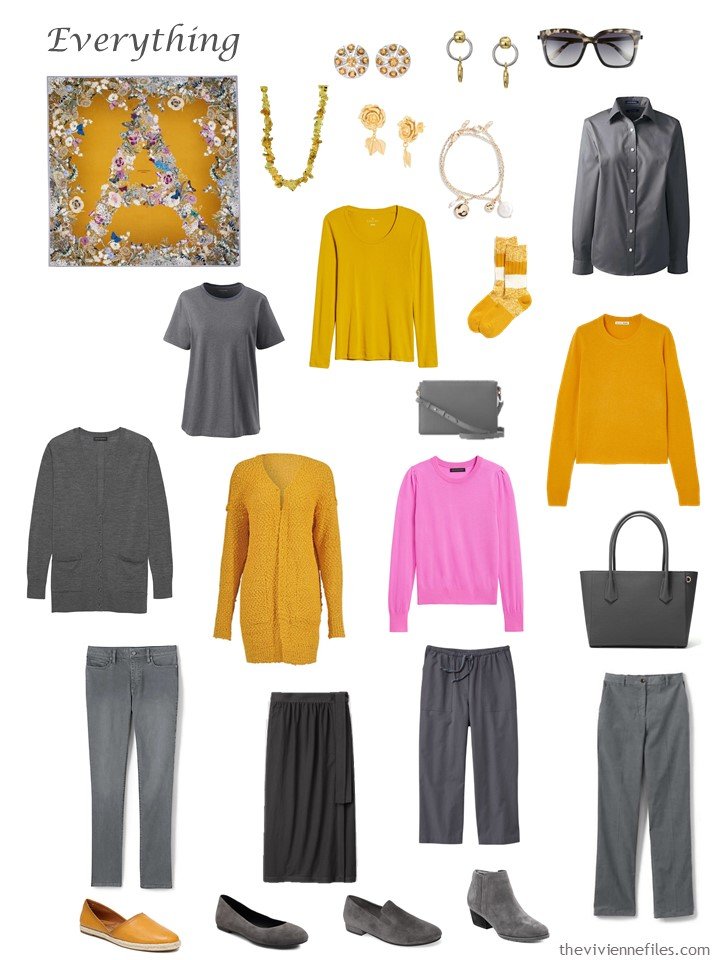 As always, new garments = new outfits!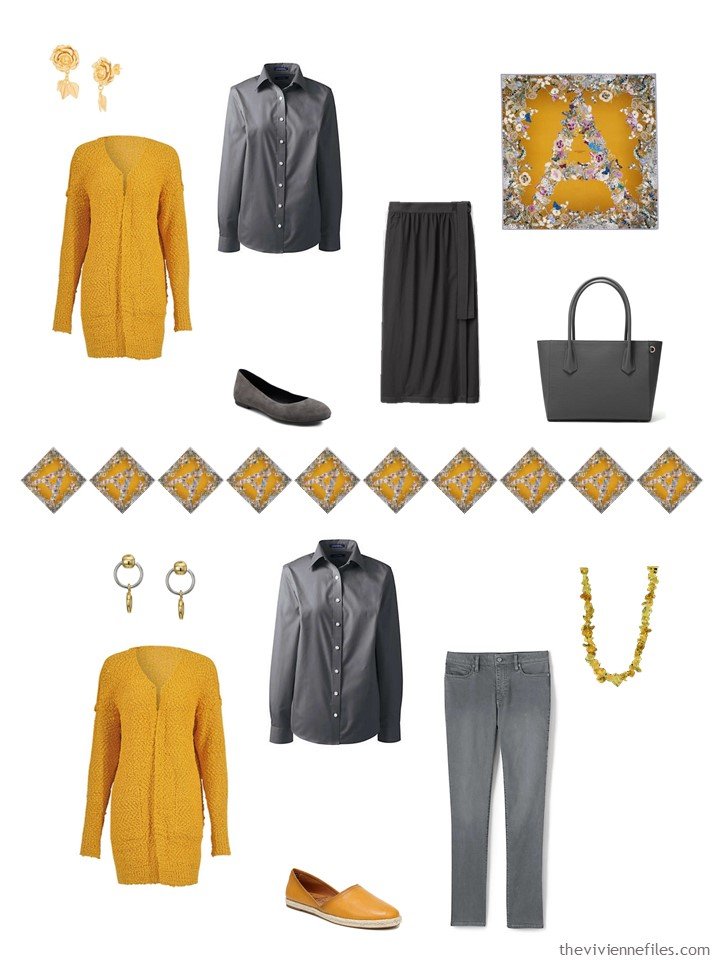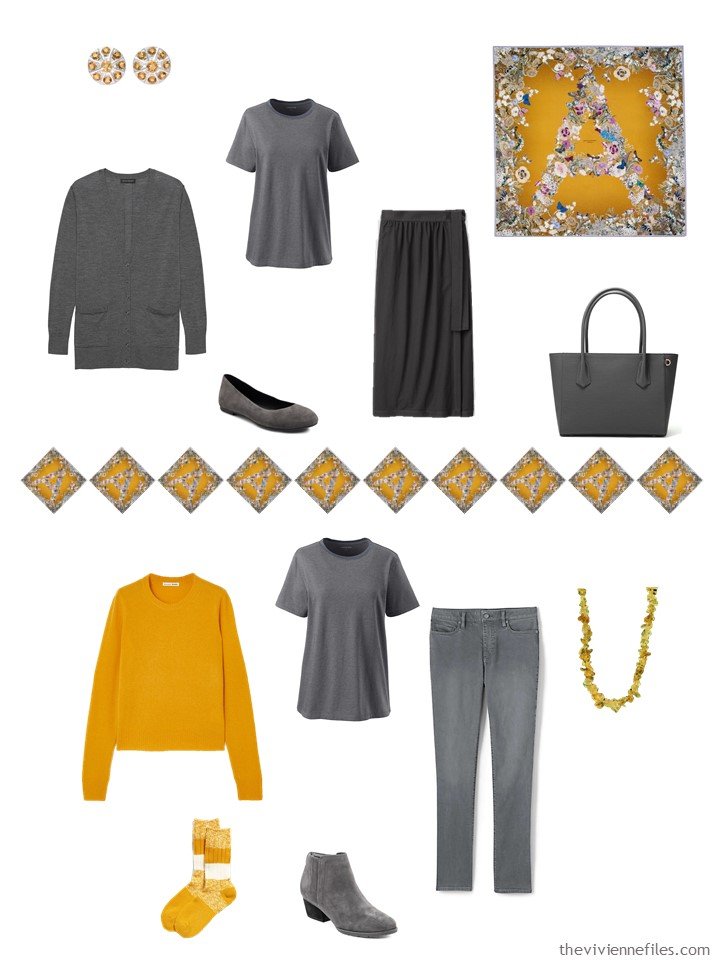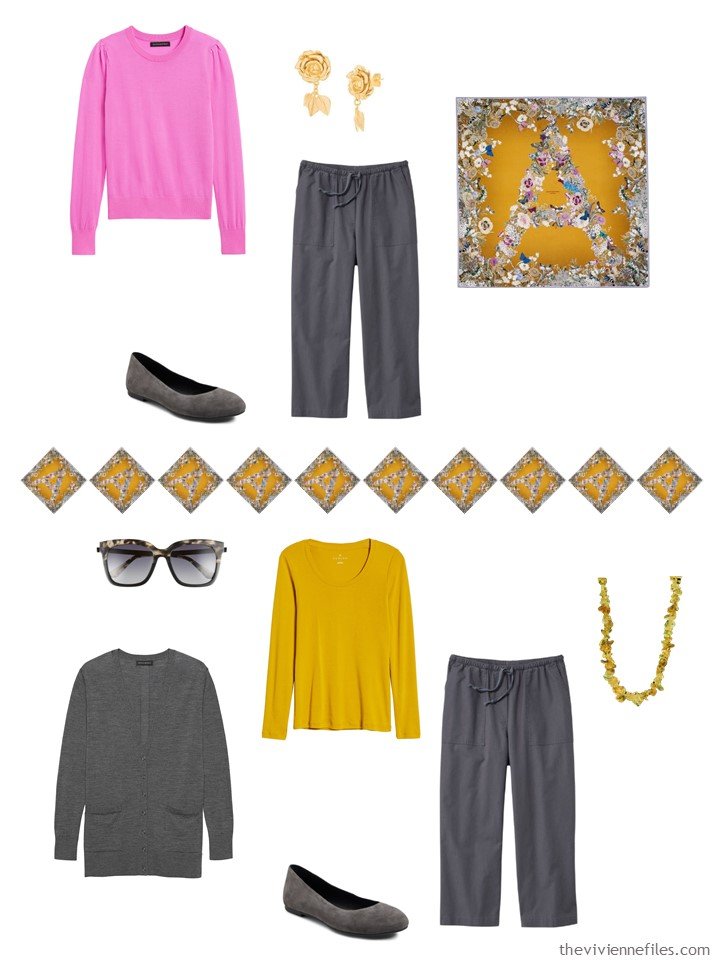 This scarf keeps coming and going at the website – if you are trying to buy this one, just keep checking!
If you bump into a necklace that combines all of the major colors in your wardrobe, you might want to give in…
The balance of colors here is pretty good!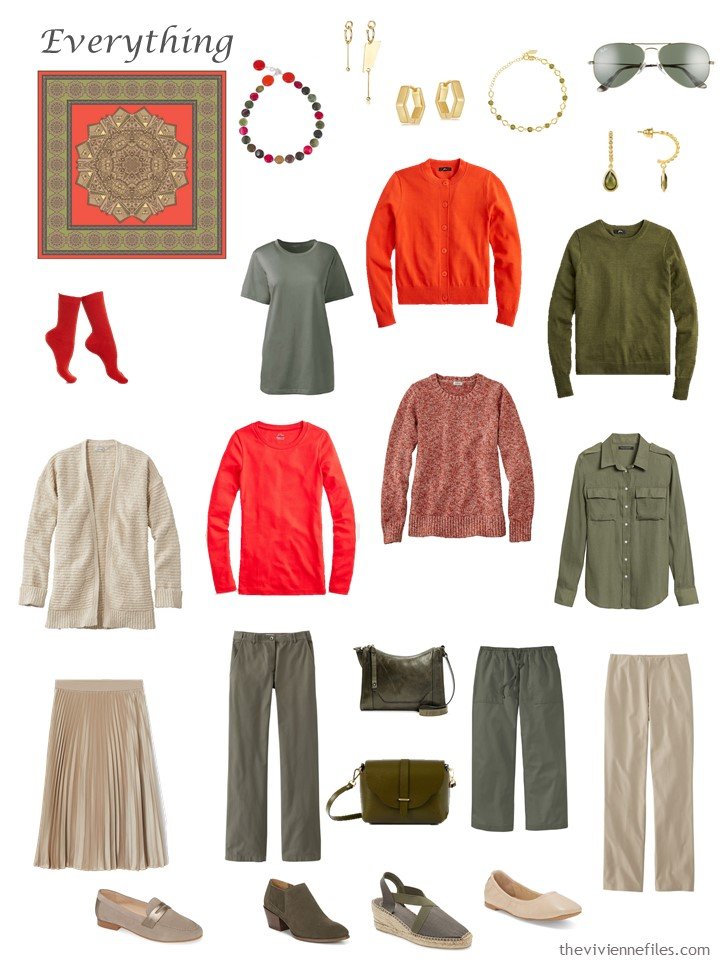 Again, this would be a great travel wardrobe: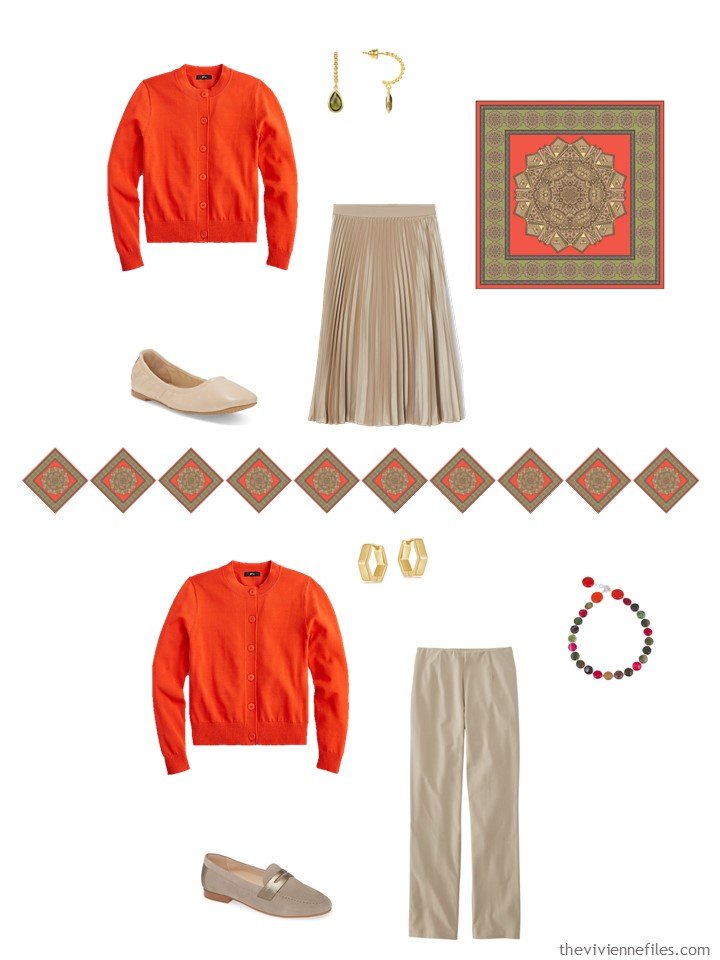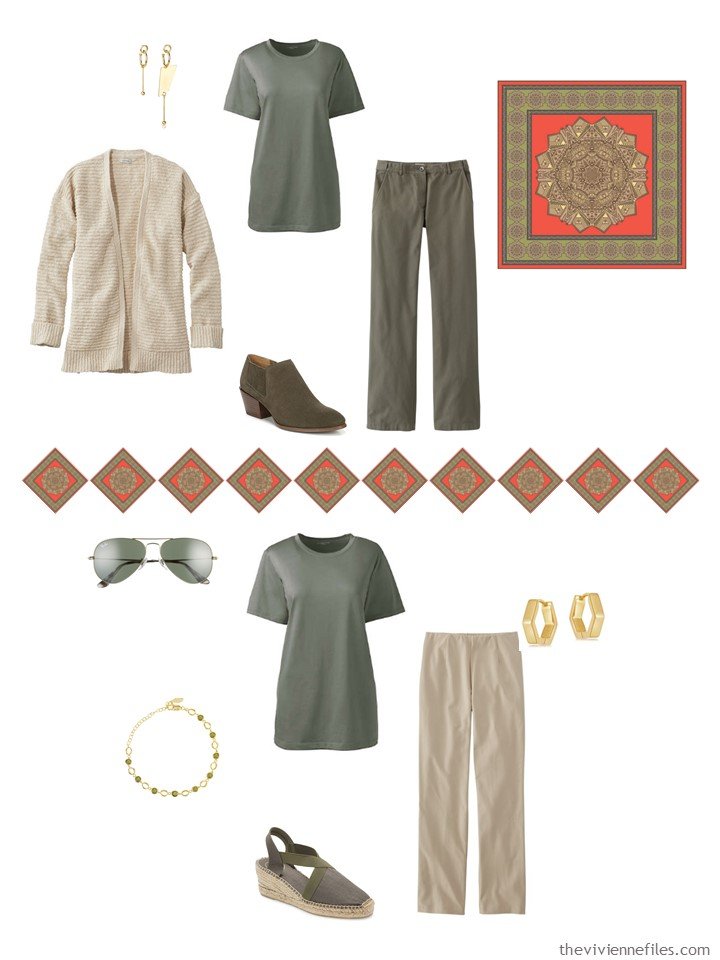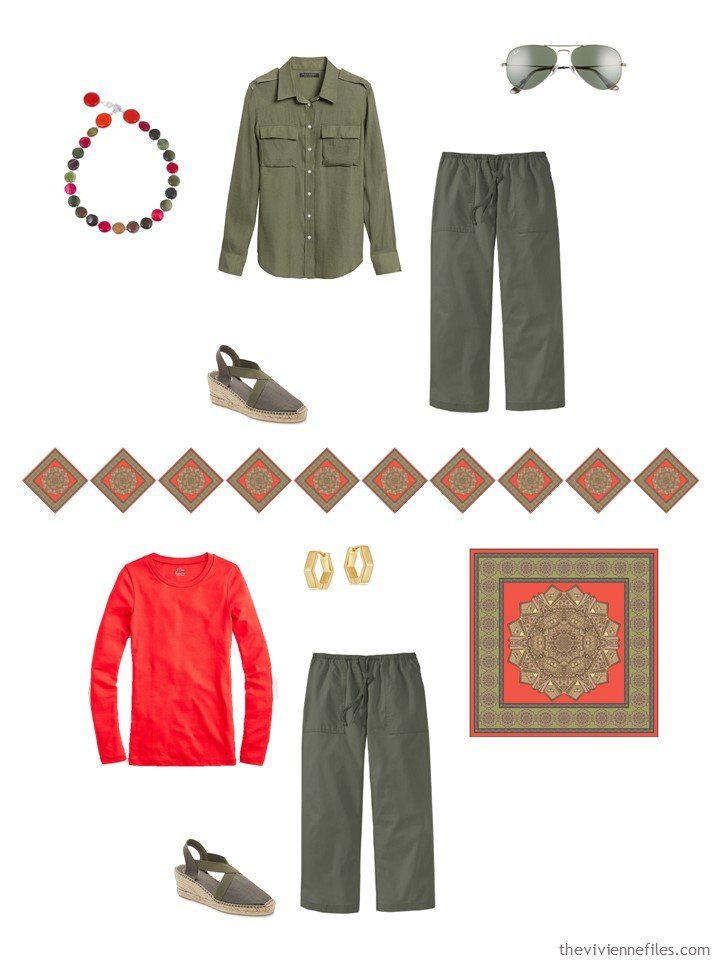 Ah, pink…. sigh…
If you're on the fence about this pink cardigan, I can vouch for it how pretty it is…
I DREAM of opening a suitcase in some other city than Chicago, and seeing this inside…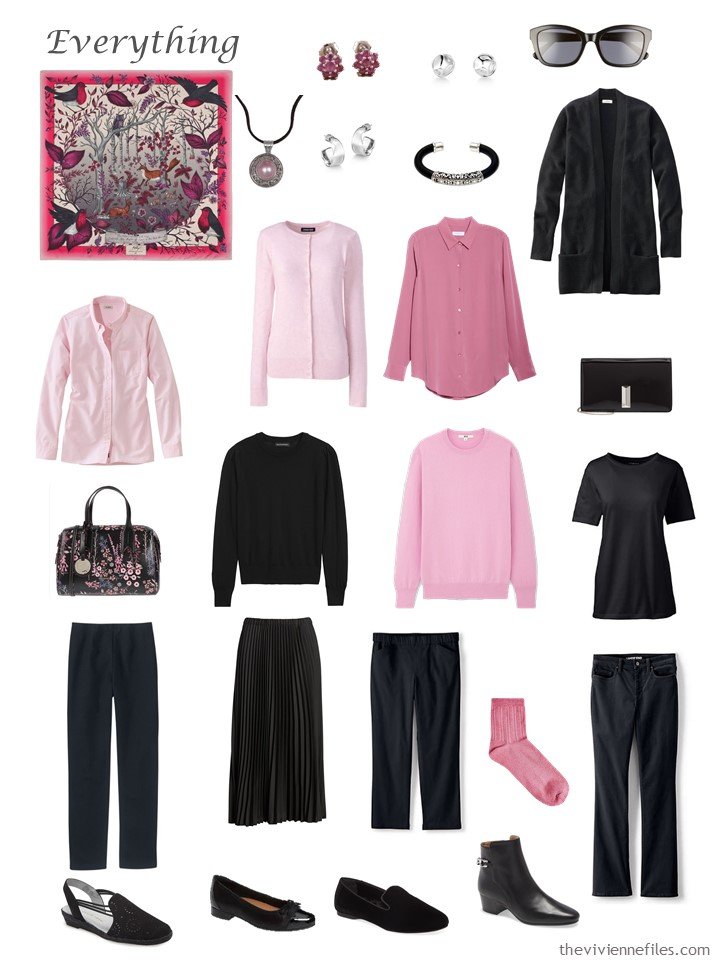 All of these pieces come together effortlessly: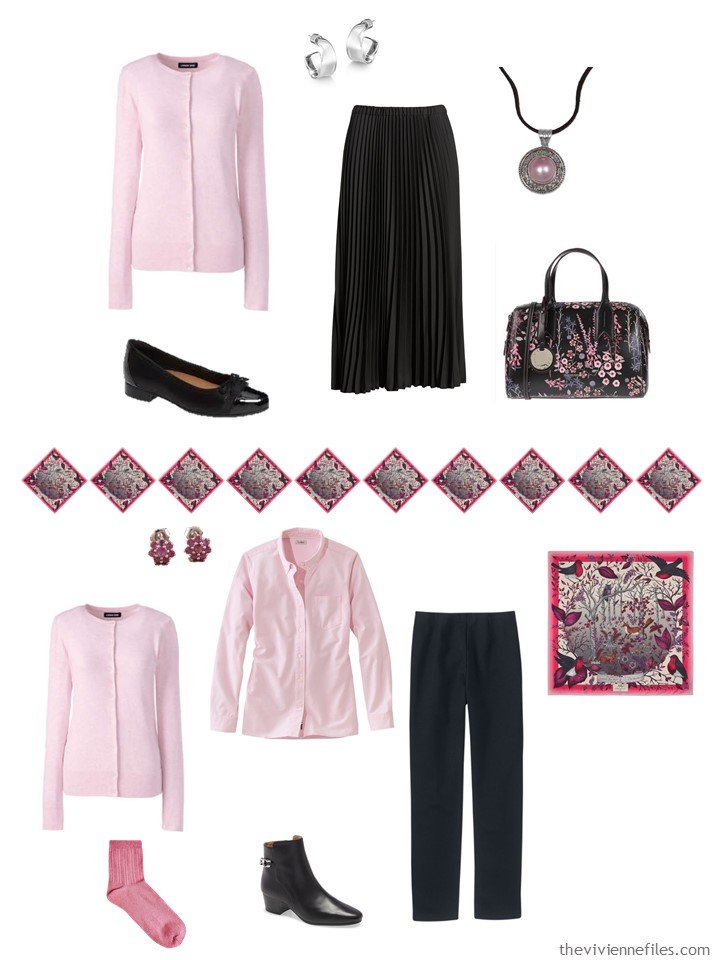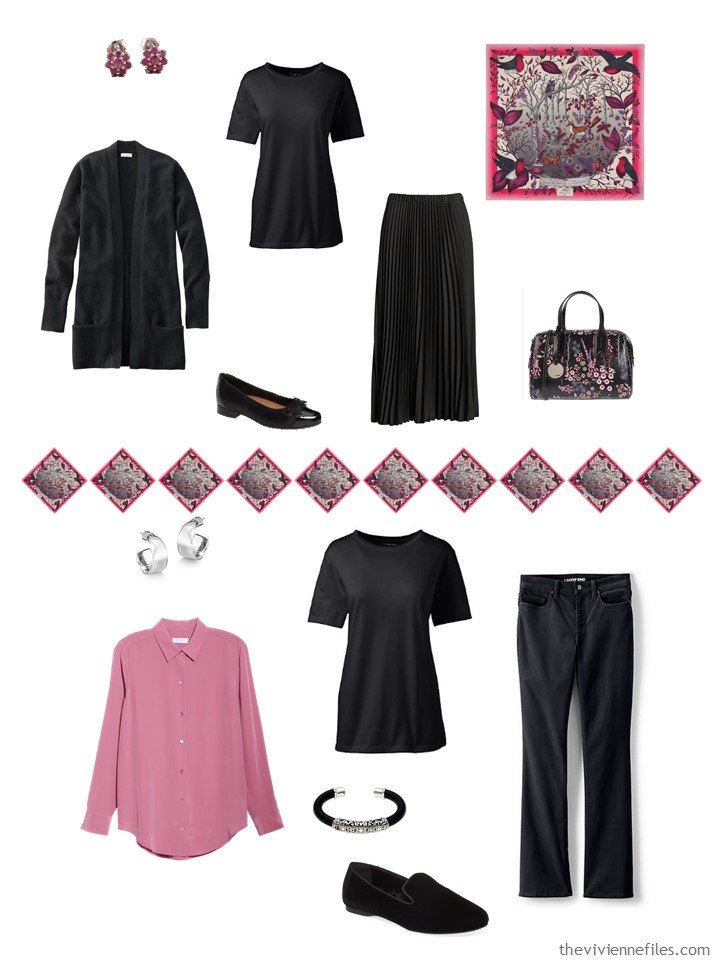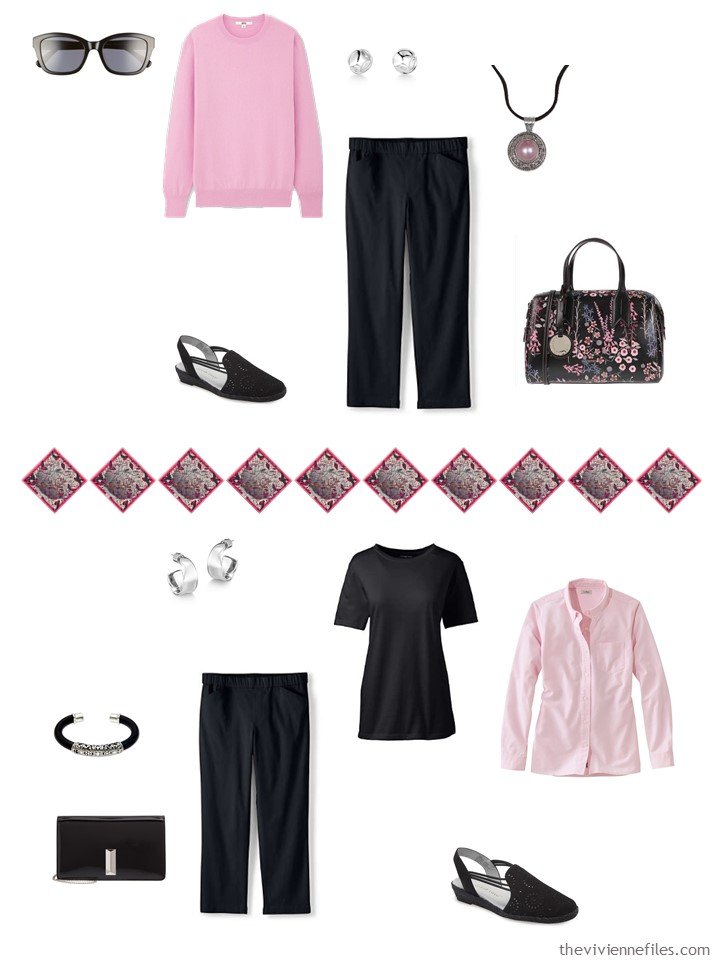 This is the wardrobe that's oriented somewhat more for warmer weather:
I love finding JUST the right color espadrilles…
This wardrobe has options for dressy, casual, all black, all ivory, all russet…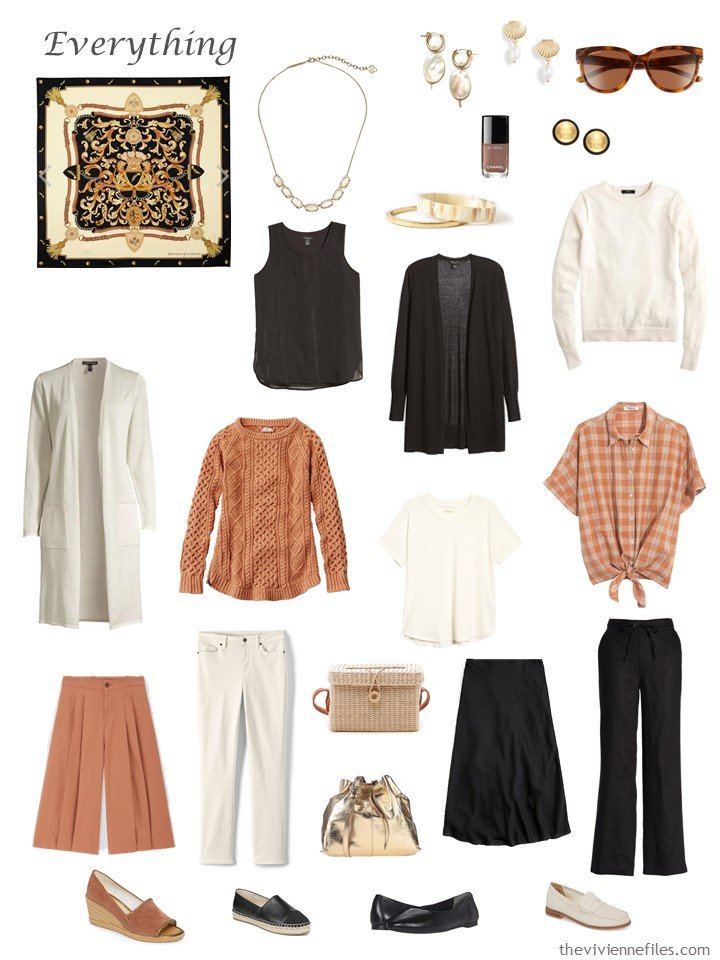 This wardrobe is truly versatile too, as will be any wardrobe assembled gradually, with a clear plan, will be!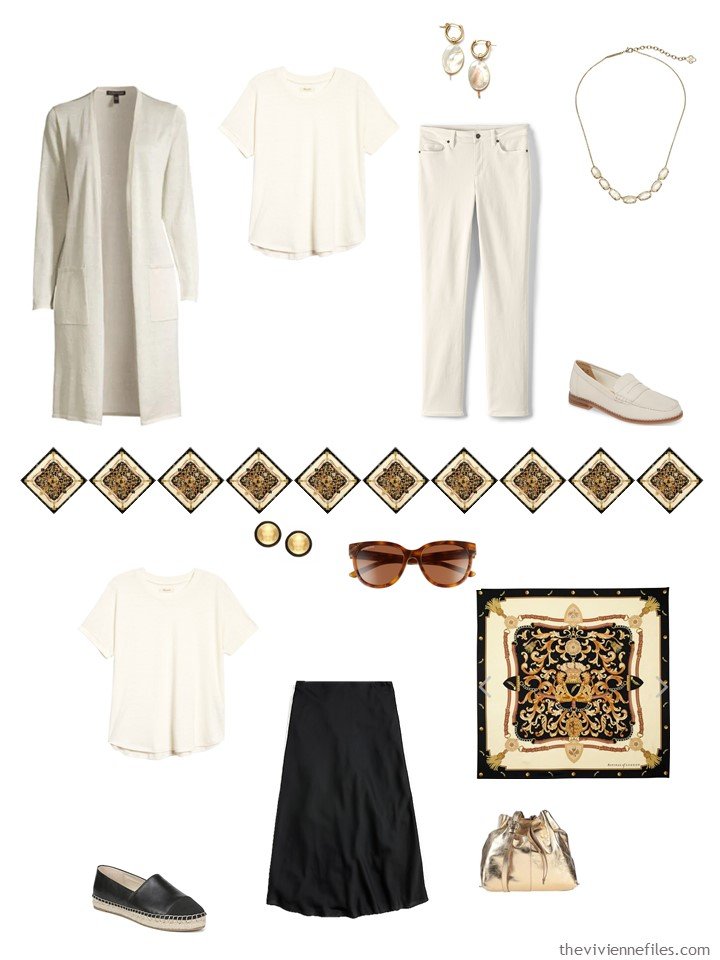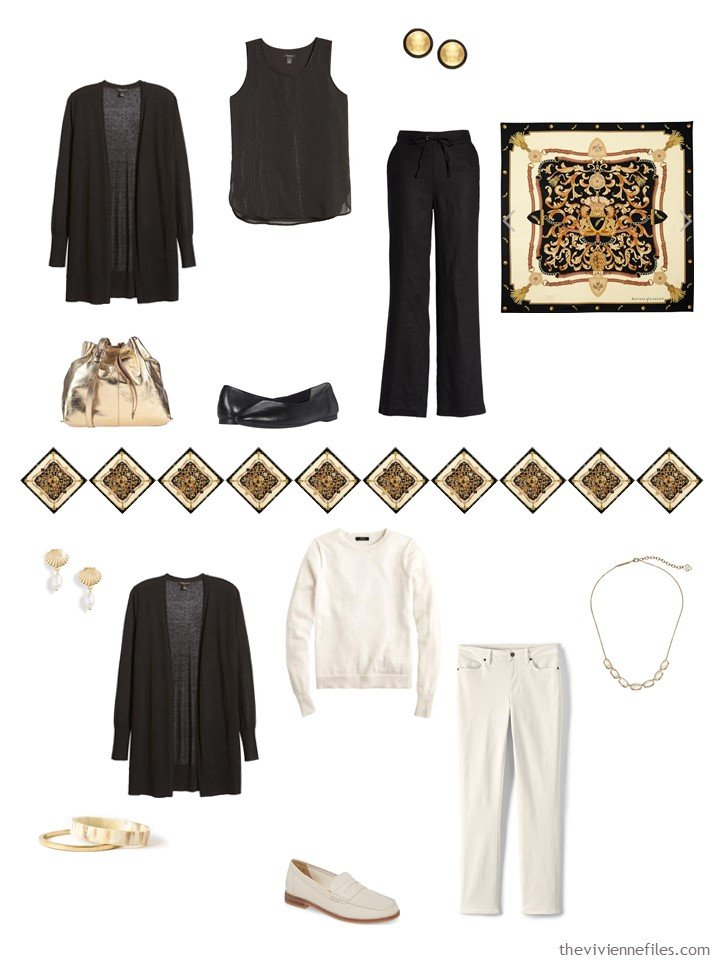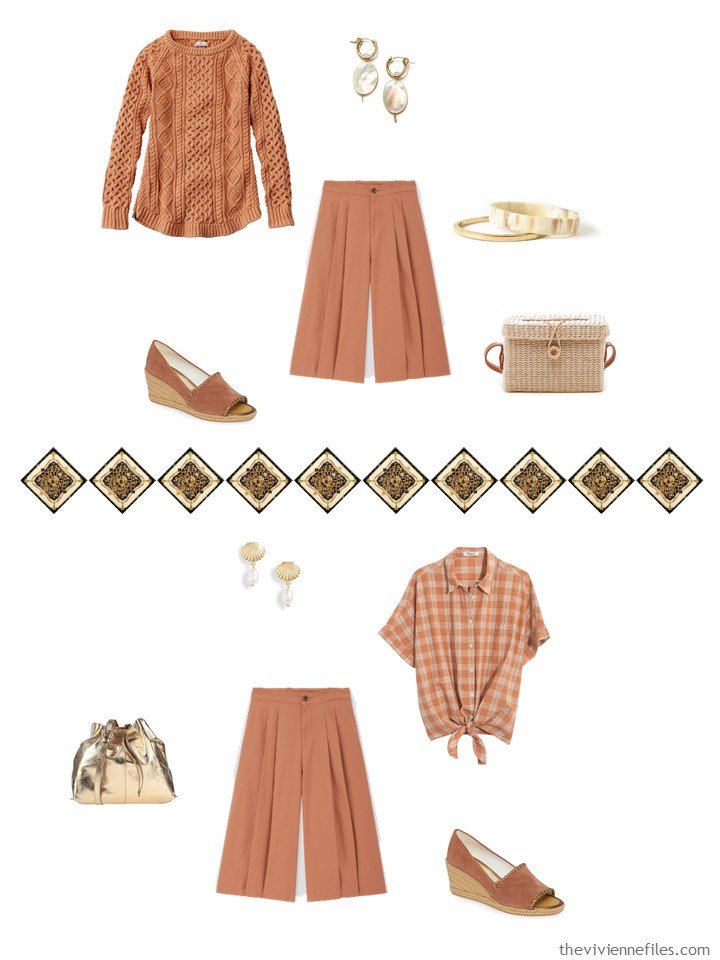 I'm pretty much convinced that the pink and black is my favorite of these, but there are things about each wardrobe that appeals to me. Which is your favorite this month?
love,
Janice
p.s. 2 years ago, we looked at a lovely navy and white painting, which inspired me to put together one of my favorite wardrobes EVER.