April 3, 2020
Today I'm looking back at one of my all-time favorite blog posts, and choosing how I would interpret it in my own wardrobe!
My computer screen savers are all images from The Vivienne Files, that change ever 20 seconds or so. Although they are supposed to be randomly chosen from a huge file of images, in fact I see the same wardrobes fairly often, and this one I see EVERY DAY: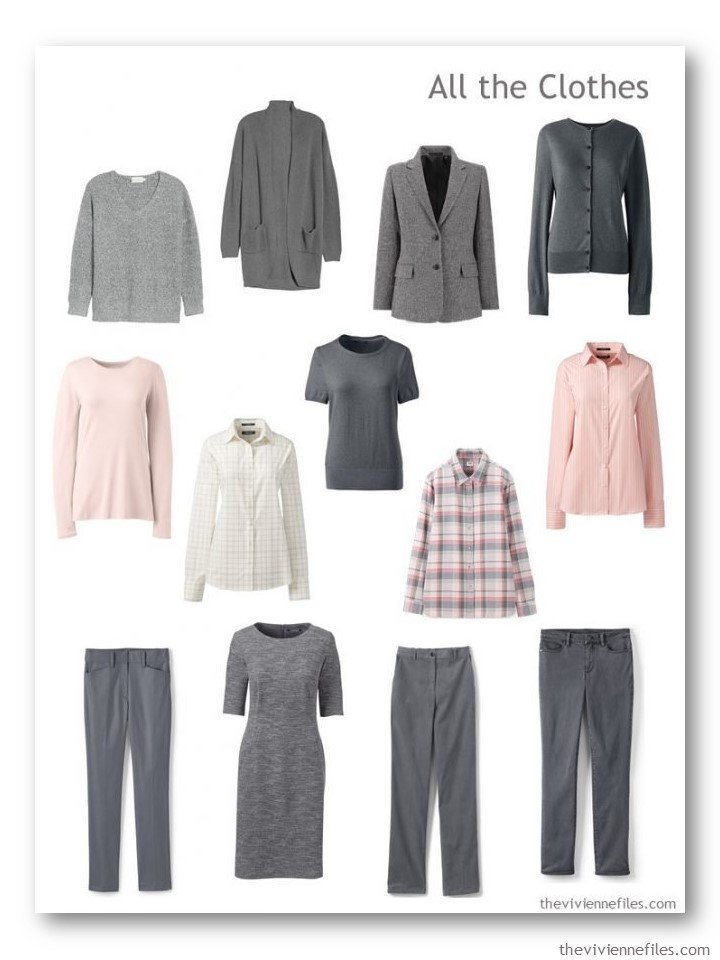 Something about this just feels so right to me…
So in my dream travel, I'm going to… either Ireland or Paris – it doesn't really matter. If I'm in Ireland I'm going to have some business to transact, and if I'm in Paris, I want to look lovely…
After much consideration, this is what I would pack. I don't own these exactly same clothes (although that striped tee shirt could tempt me…) but mine are very similar:
Yes, there will be another post with accessories; they are going to take some thought…
This is the template that I've used in the past for Perfect 10 packing; does my travel capsule wardrobe fit?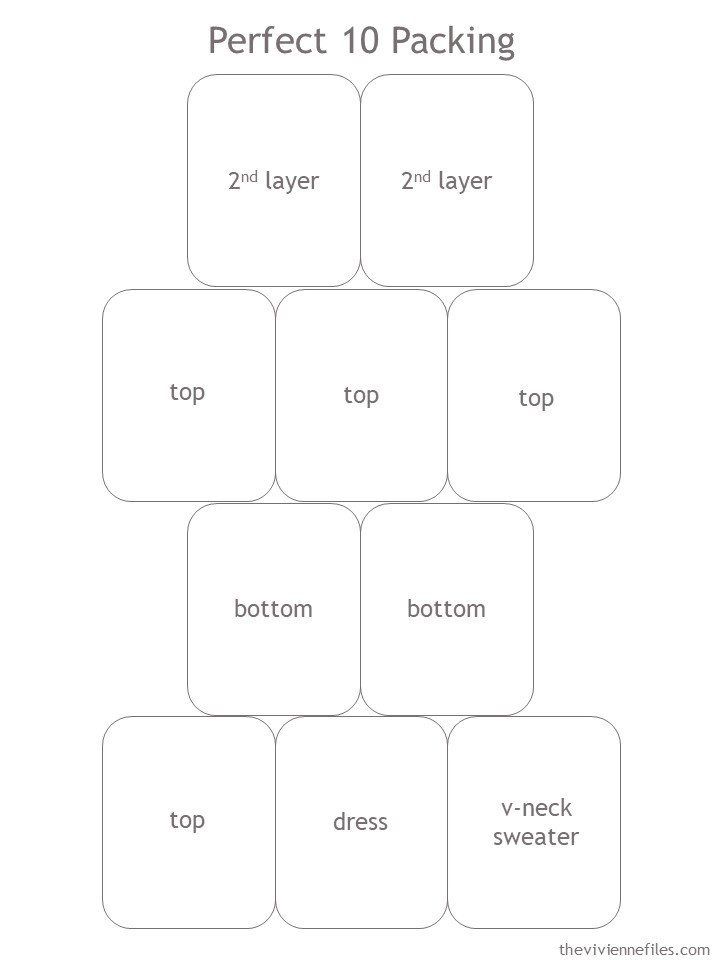 I'd say so!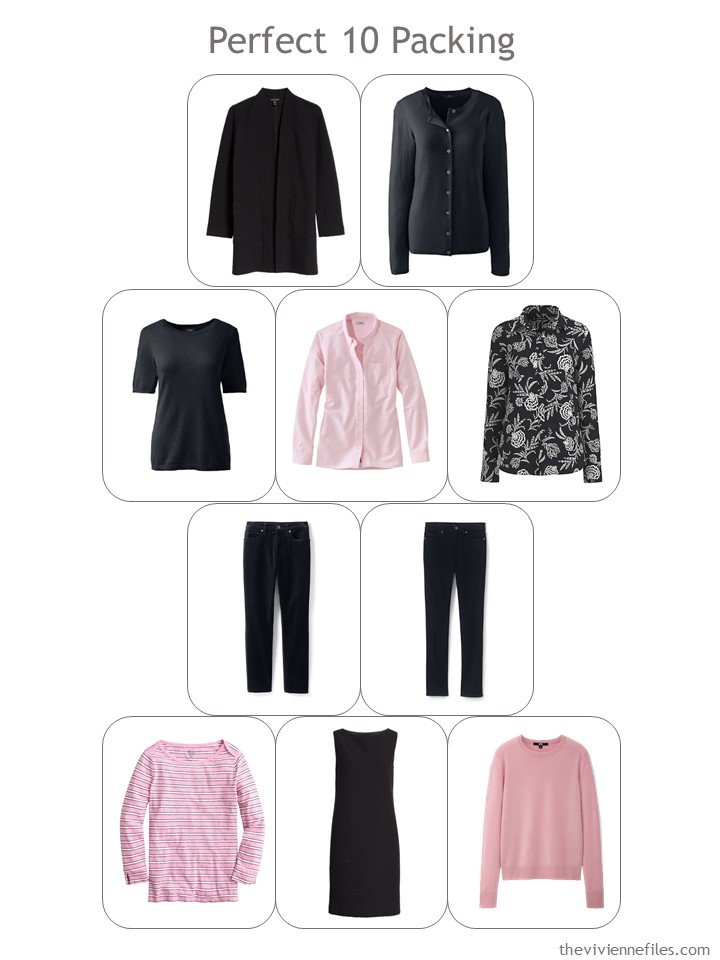 This is the current "Everything;" more accessories are going to be so much fun!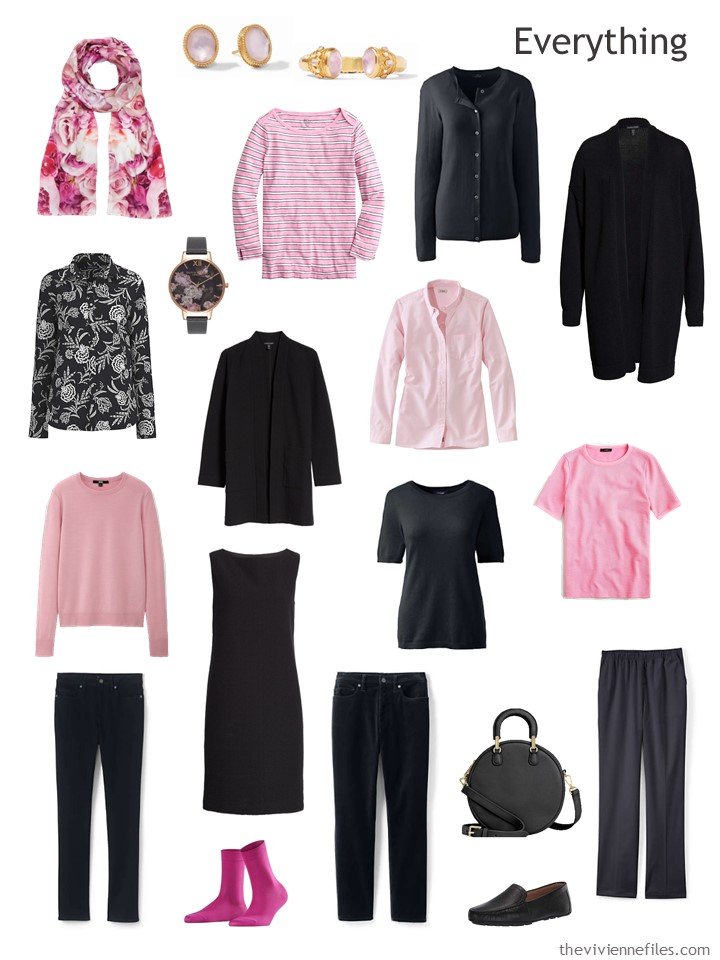 In theory, there should be at least 5 dozen outfits here – 3 second layers x 5 tops x 3 bottoms = 45, and then you can wear each of the tops WITHOUT a second layer, which is another 15 outfits, plus layering the shirt and the sweater is more outfits, and then the dress….
Whew!
This isn't every outfit, but it's certainly enough to get me through any travel, and any laundry that needs to be done!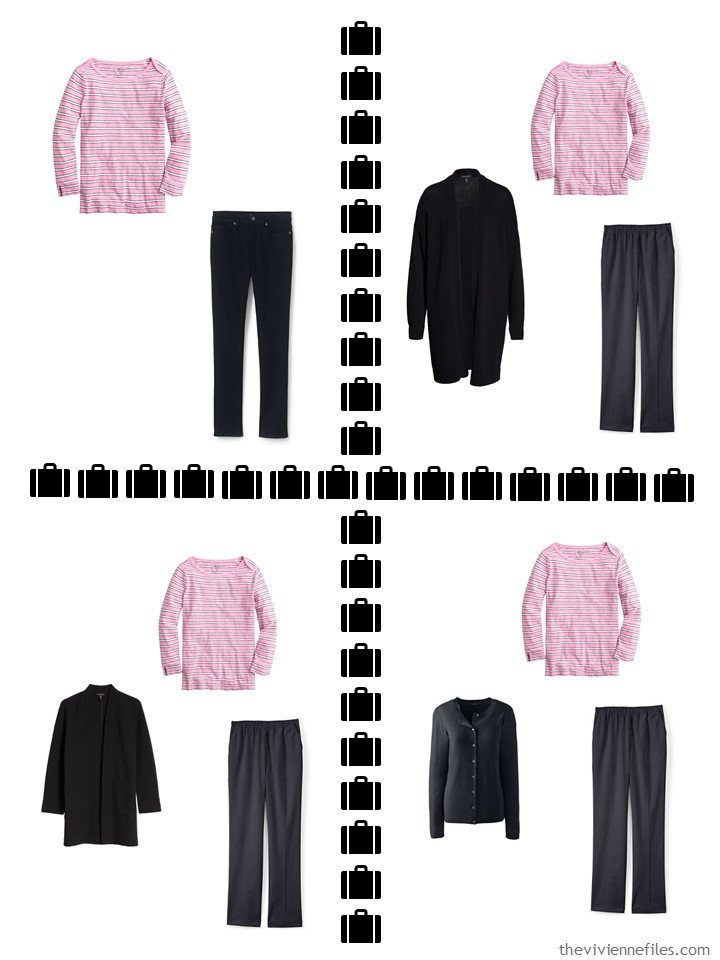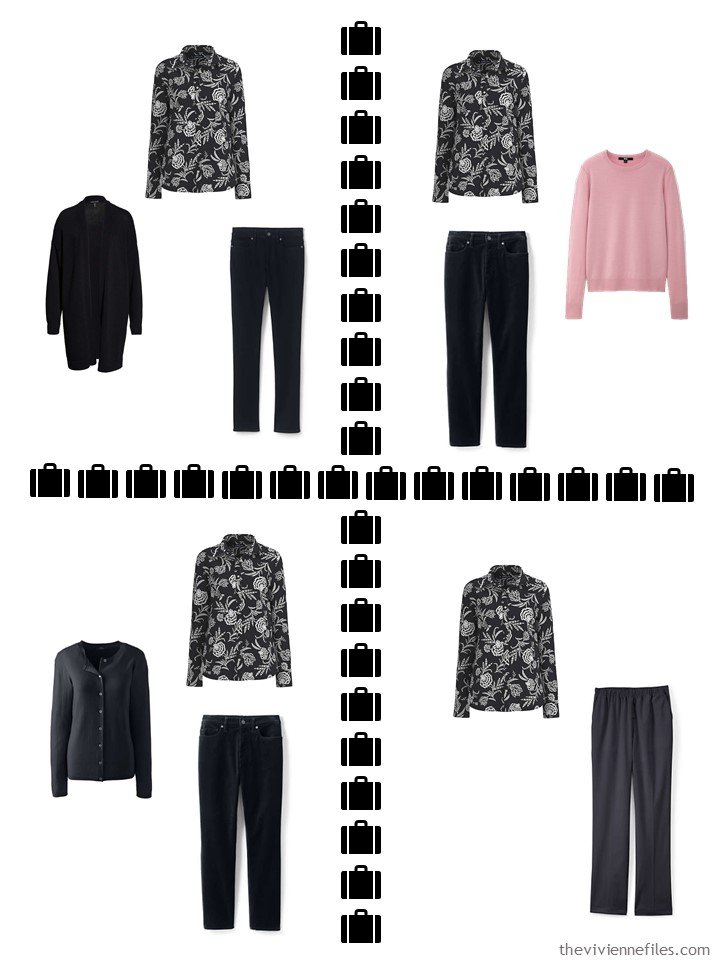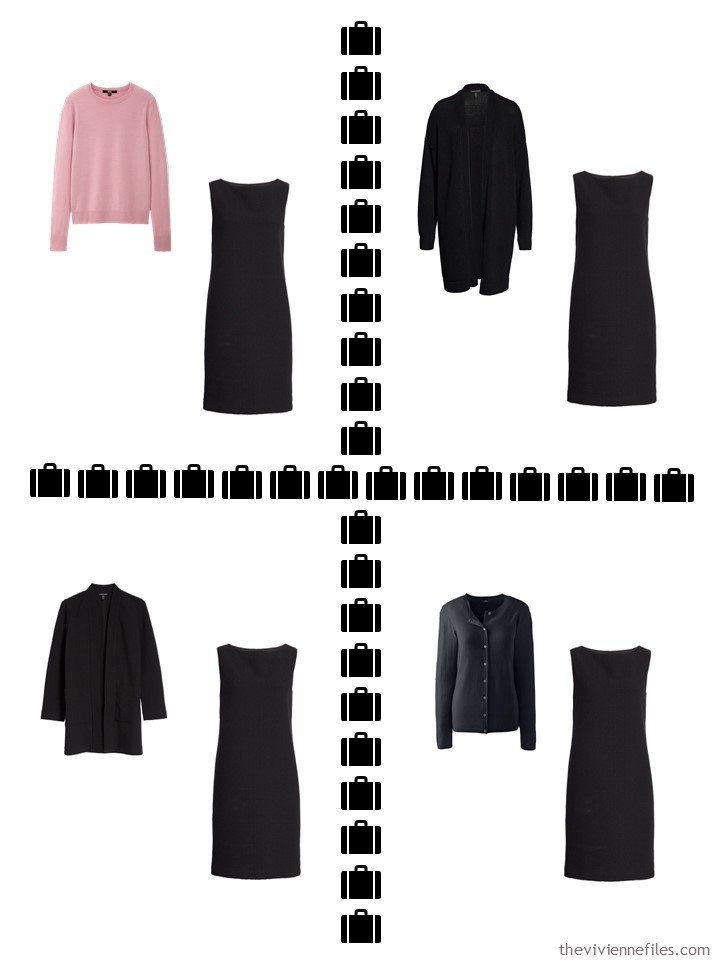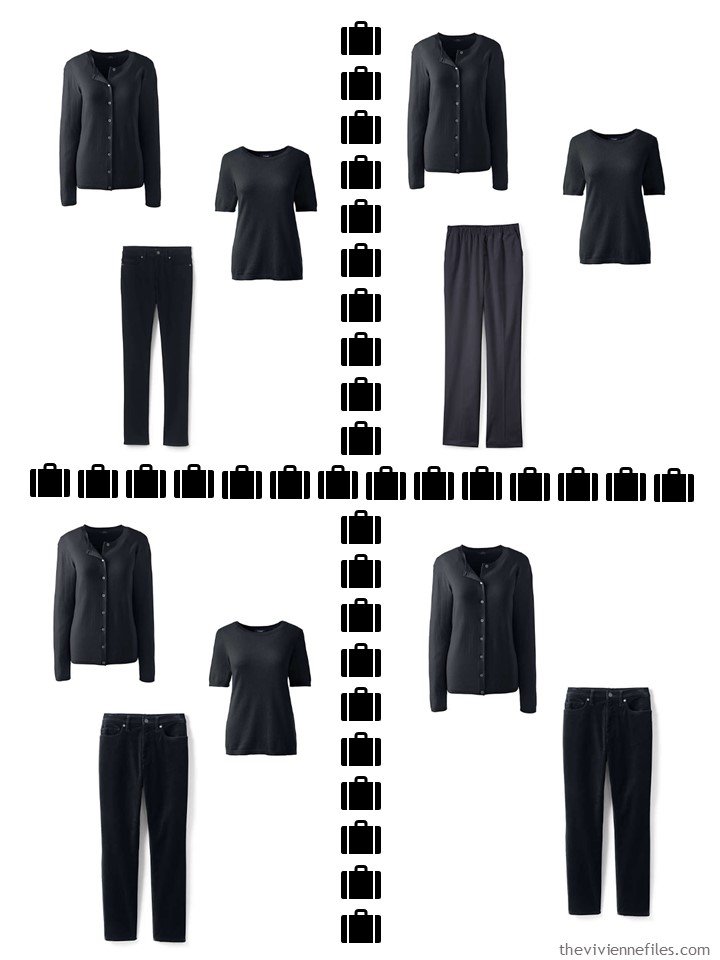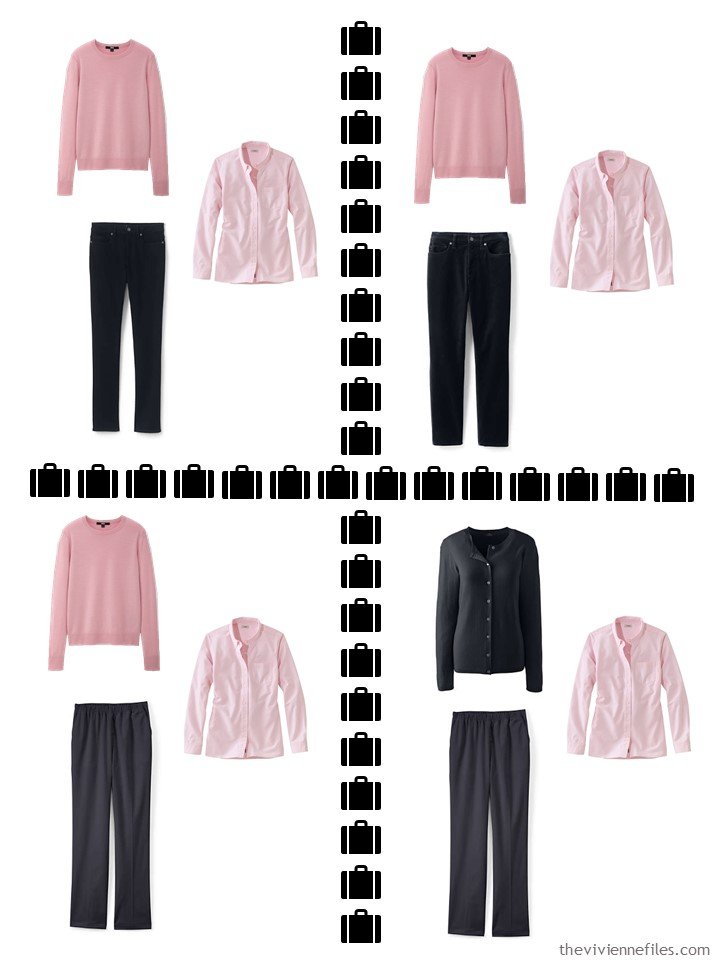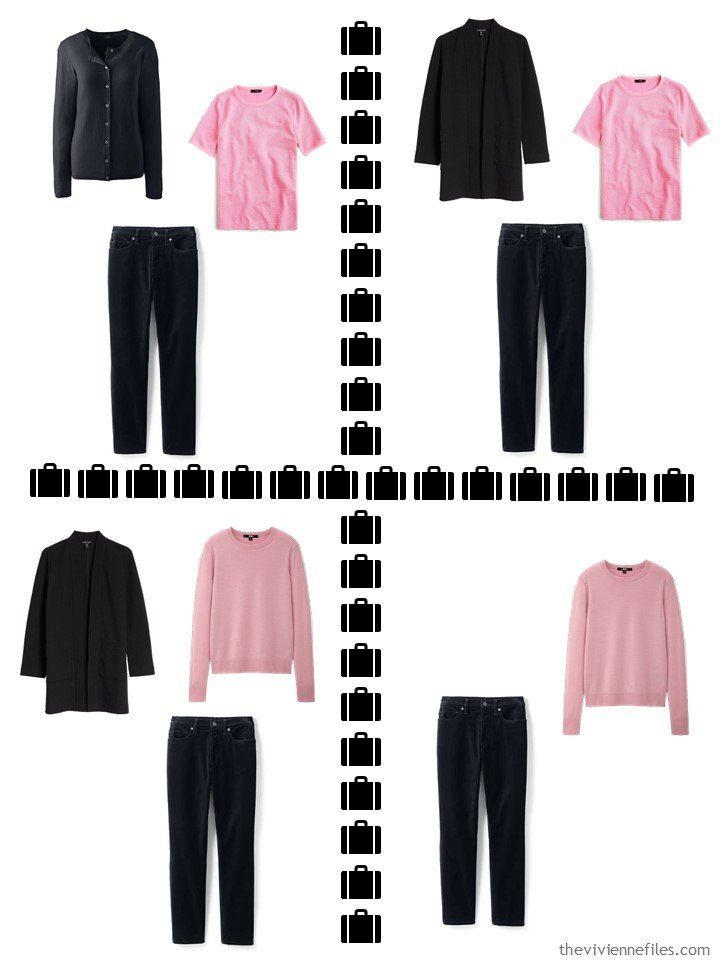 Do you think, once we are all set free and breathing outdoor air again, that we will be happy with smaller wardrobes than we had in the past? I'm starting to think that I'm not going to need nearly as much as I've thought that I did, in the "before" days…
love
Janice
p.s. Four years ago, we shared a wardrobe based upon a photograph (well, a series of photographs) of the moon. I still love the feeling of roundness and completeness here…