September 28, 2018
I'm still out of town, and working on a laptop – if the images here need some work, please let me know!
love,
Janice
A 10-Piece Packing Template
Let's imagine that our heroine is coming to Chicago for a week, and is planning to pack 10 pieces of clothing. She doesn't necessarily know why, except maybe the idea of having 13 total garments feel about right to her… It's the way she's packed for years, and she has a pretty clear plan!
First, she chooses what she's going to wear for travel. It seems rather monotone, but a pretty scarf makes a lot of difference!
Next, she pulls out her template for the 10 garments to pack: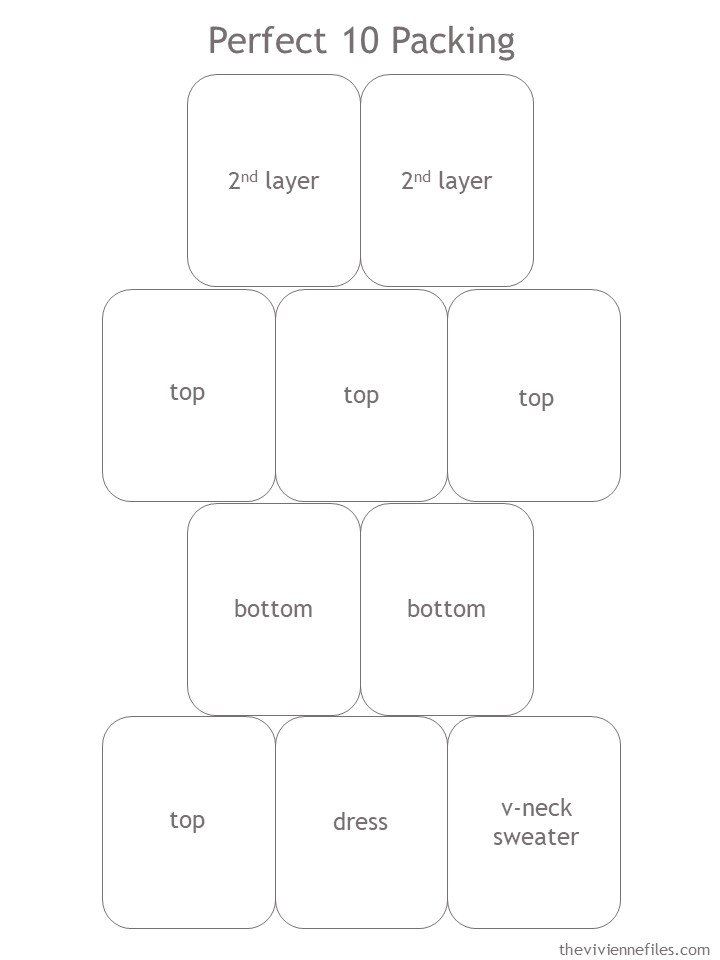 Because grey has been her wardrobe signature neutral for a long time, and because she wants to include blush as her accent to bring a touch of spring to the cool autumn days, she chooses this to pack:
She hangs everything together on her portable hanging rack (aka where the laundry dries!) to evaluate her overall look: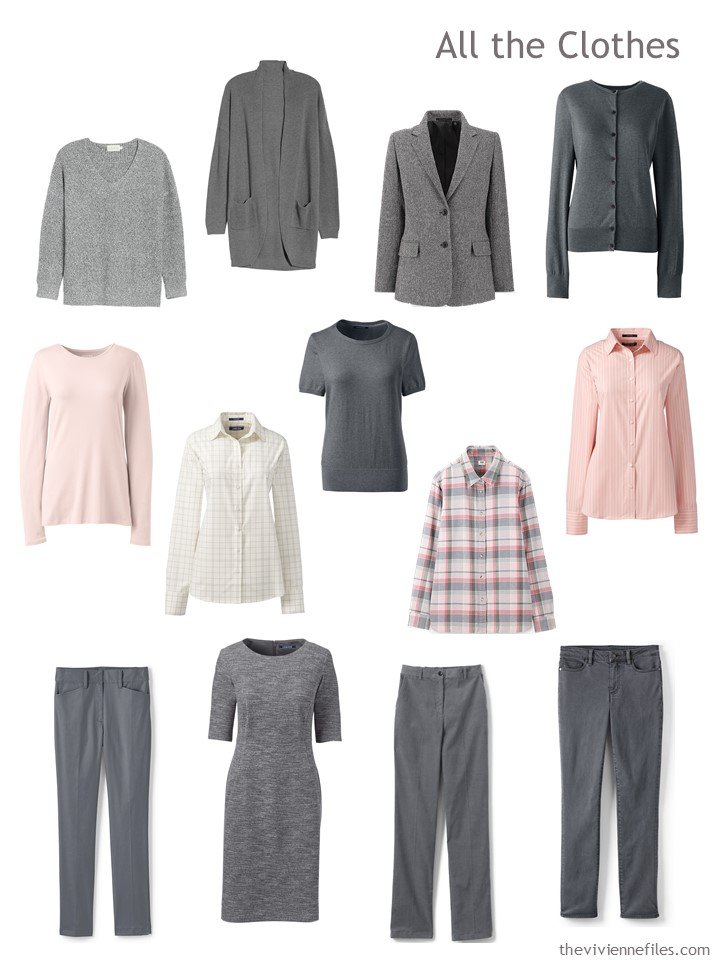 Just to make sure that she hasn't gone awry with her planning, she plots out 16 outfits, which for seven days feels more than ample. While it might seem like a lot, she realizes that the weather is unpredictable, and that she might want to change for dinner once or twice…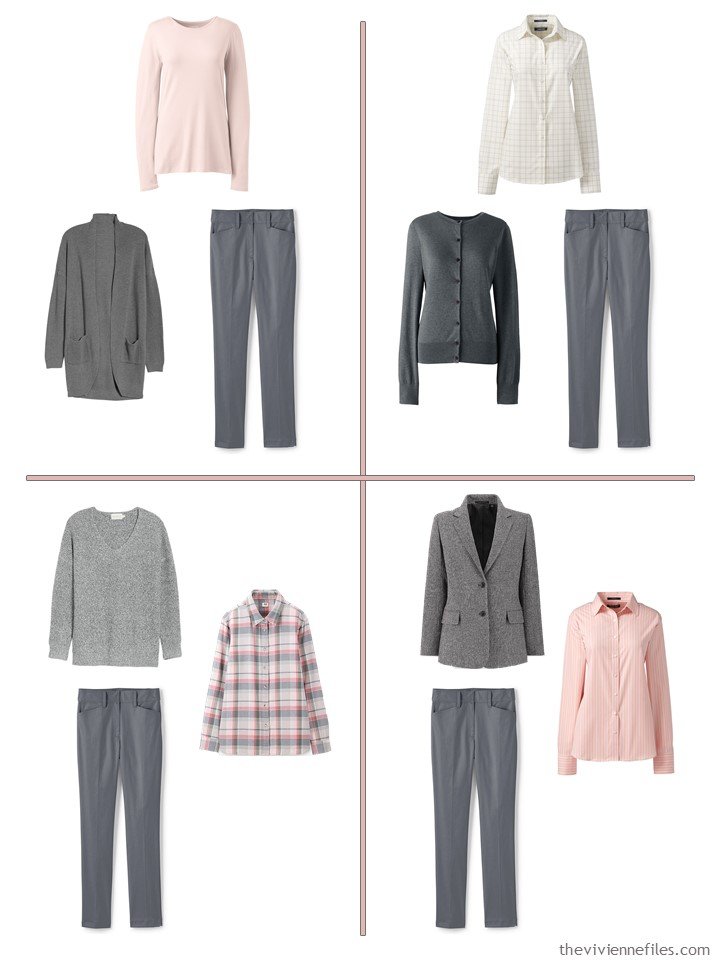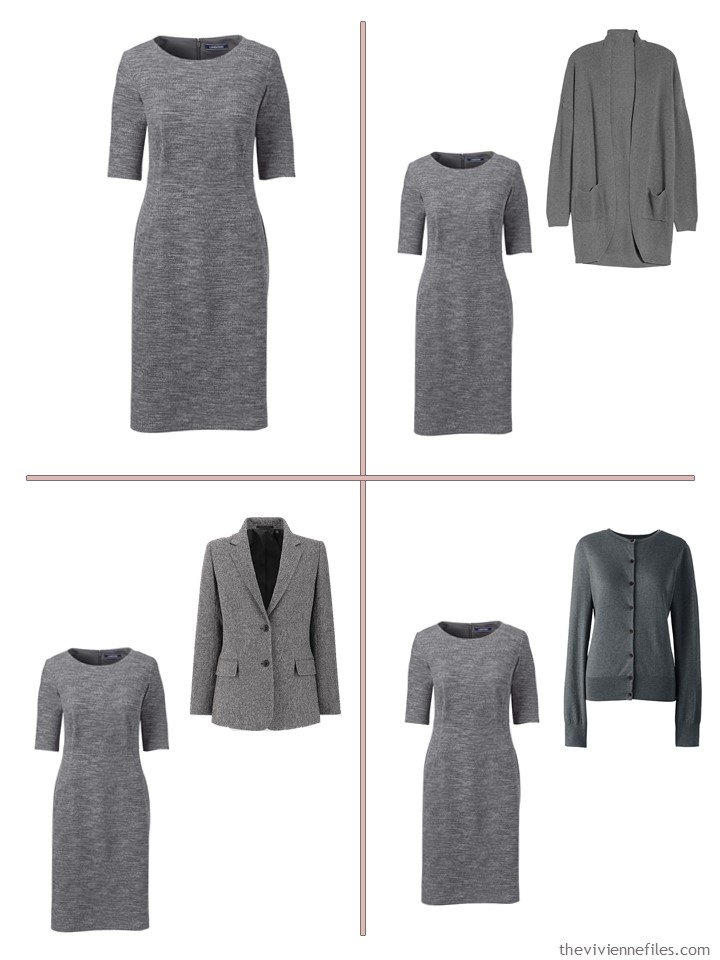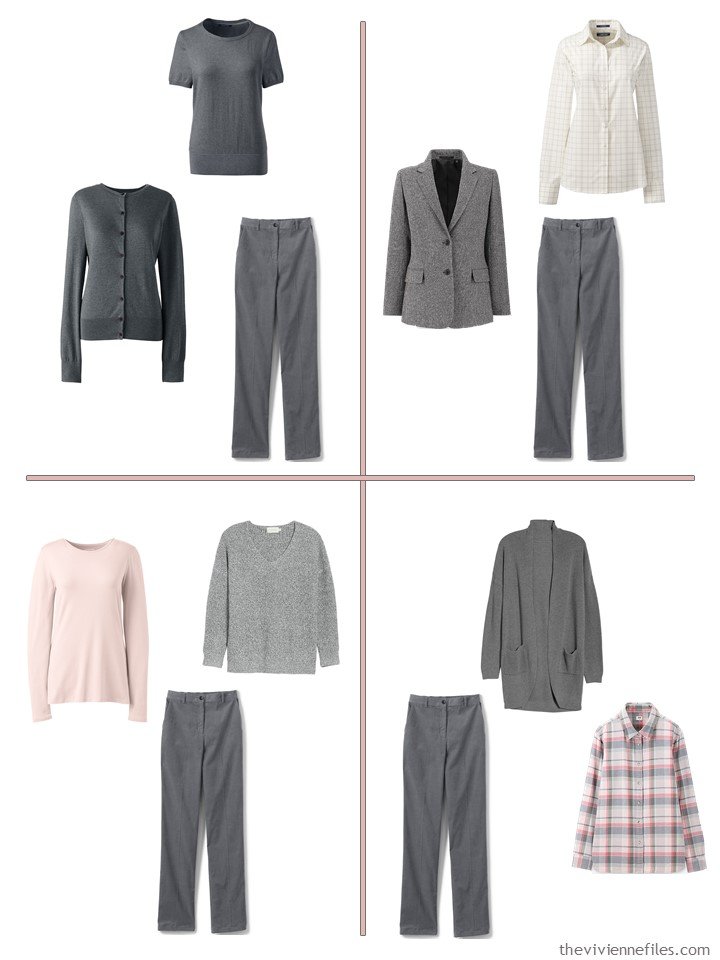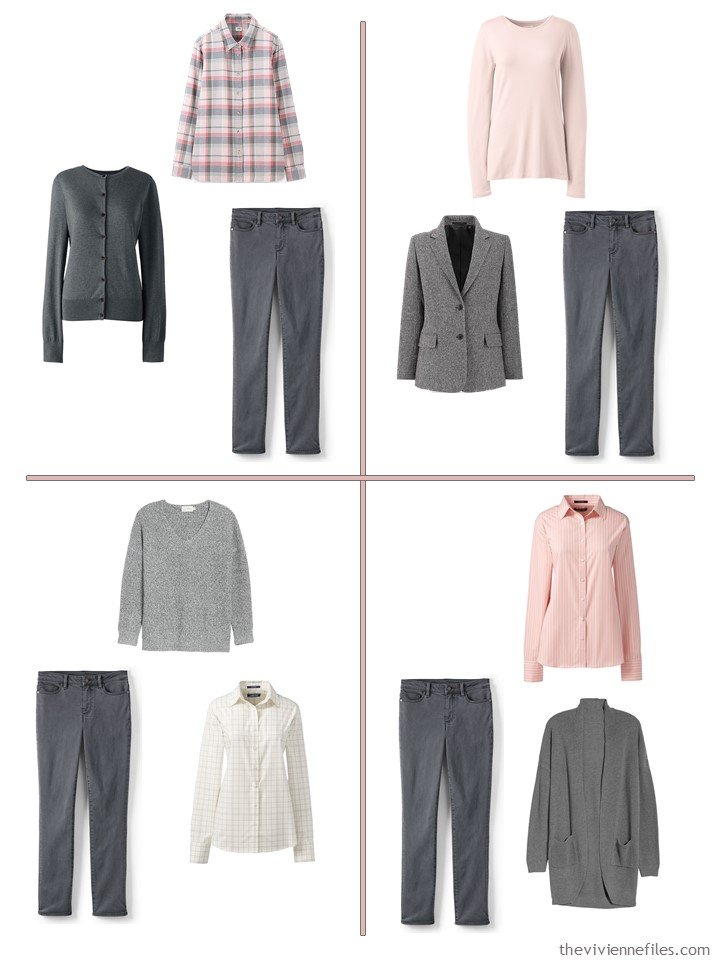 Of course, she hasn't picked her accessories yet! Should we take a look at those too?
love,
Janice