October 1, 2018
It's the most fun day of the month, here at The Vivienne Files! Because I'm working on a smaller-than-normal computer monitor, I decided that I was going to make some deliberate wardrobe choices for our heroines, this month. I took a critical look at the various wardrobes, to date, and made some selections for October that fill in some (to me) pretty critical gaps! Let's see how it worked out:
This heroine didn't have a white shirt! To me, that's an easy choice to fill. A simple black cashmere sweater, and tan pants that pick up the color of the border of her scarf make a classic outfit that's perfect as a background for her scarf.
So her overall wardrobe, and accessories, look like this: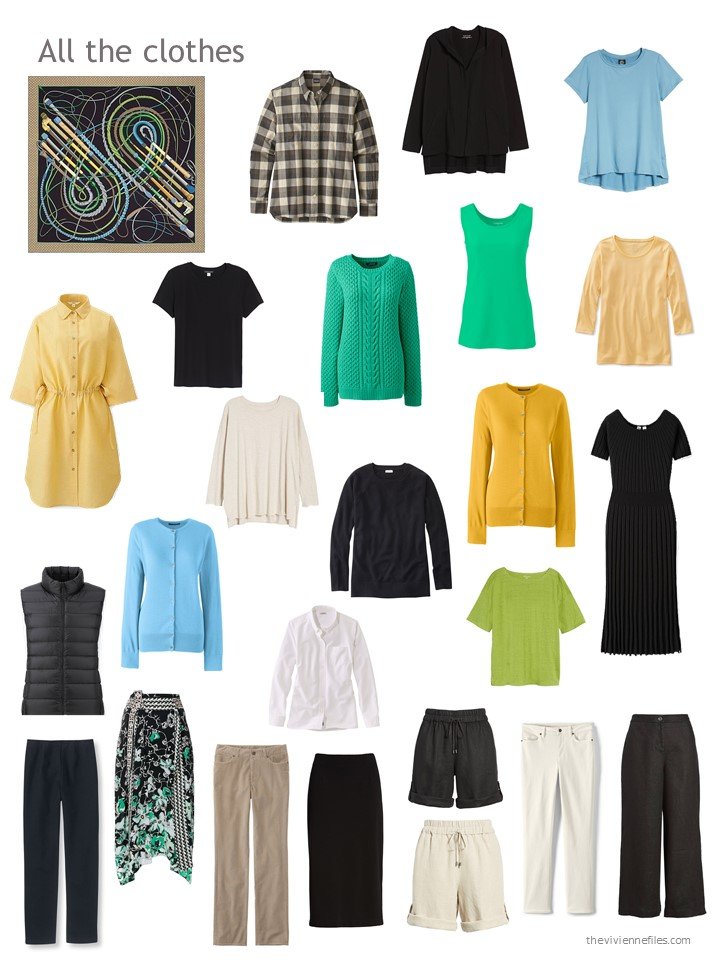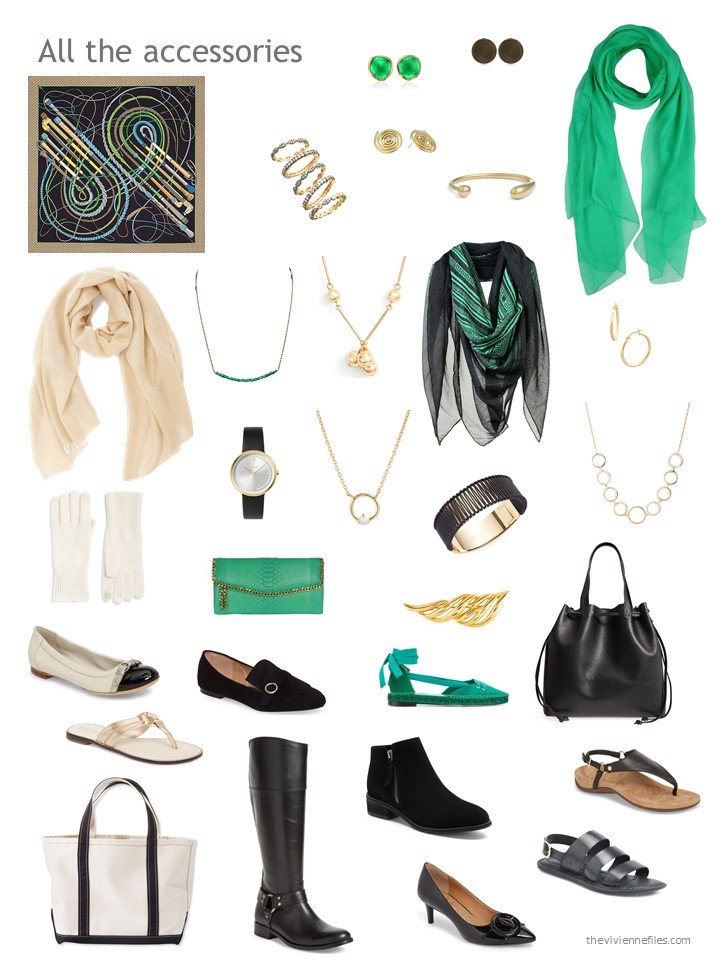 One of the joys of buying neutral classics is that you have a bajillion ways to wear them…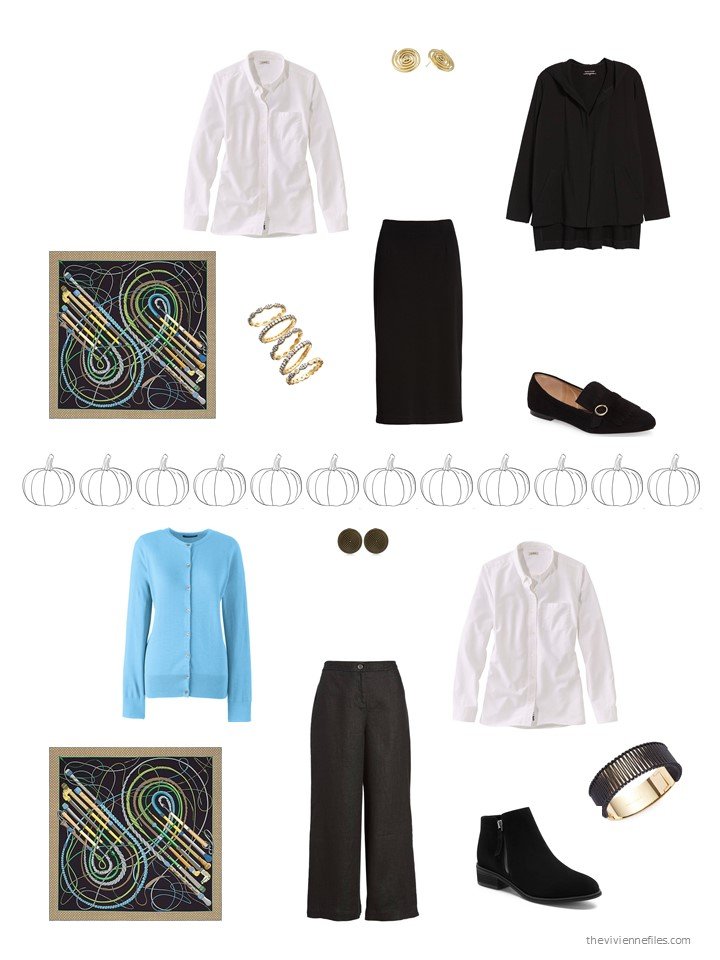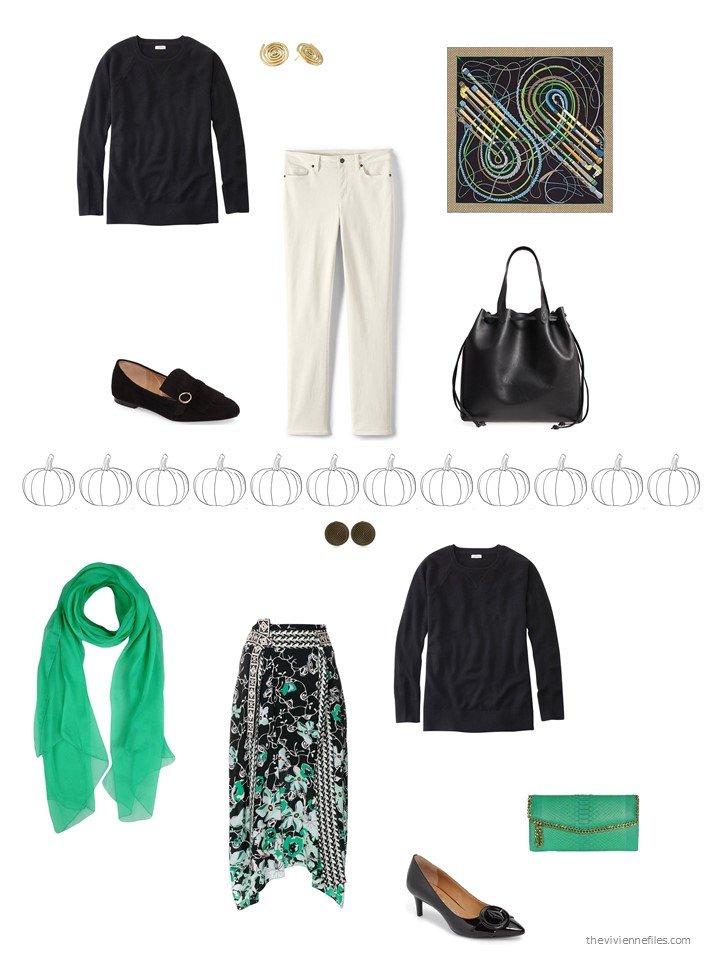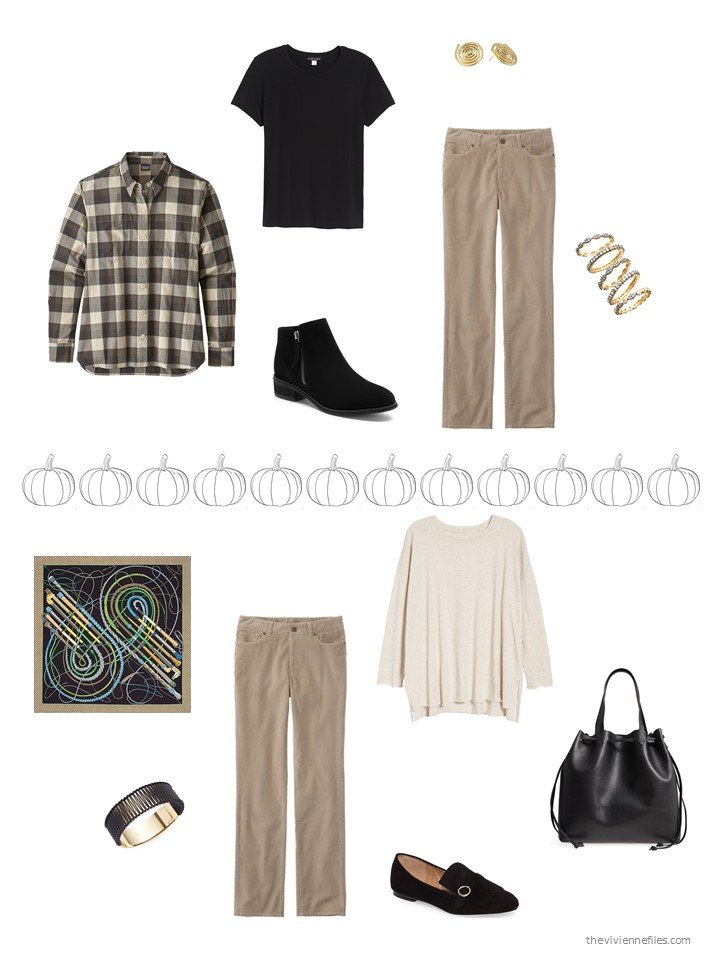 Somewhat the same story here – expected items that weren't already present in this wardrobe come together for a neutral, timeless outfit. I'm deeply smitten with cabled sweaters, you know…
This wardrobe's coming together pretty well, I think!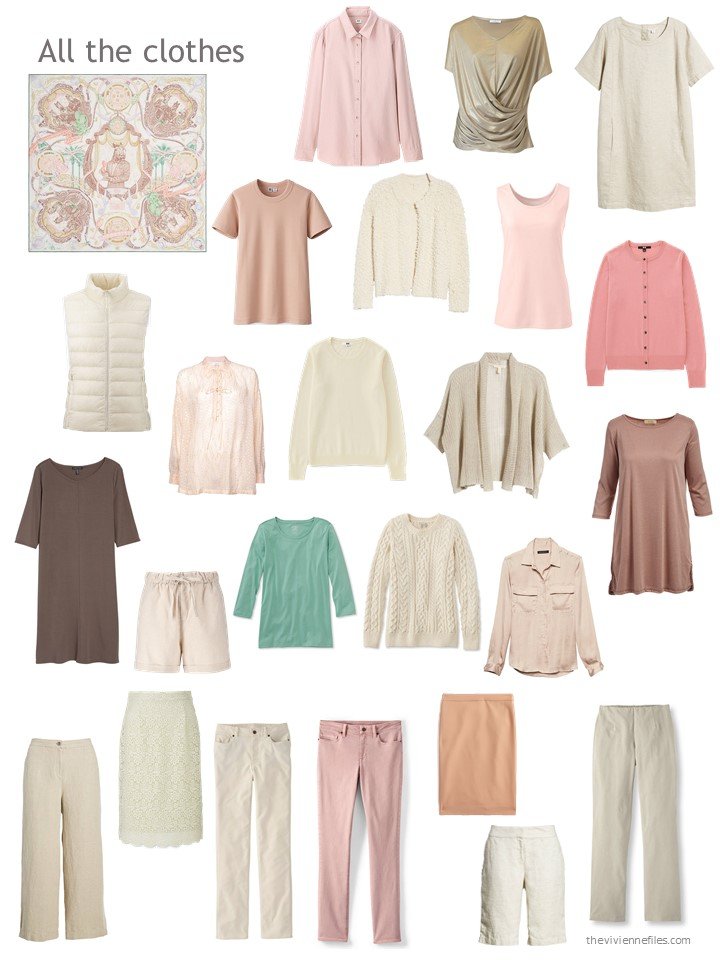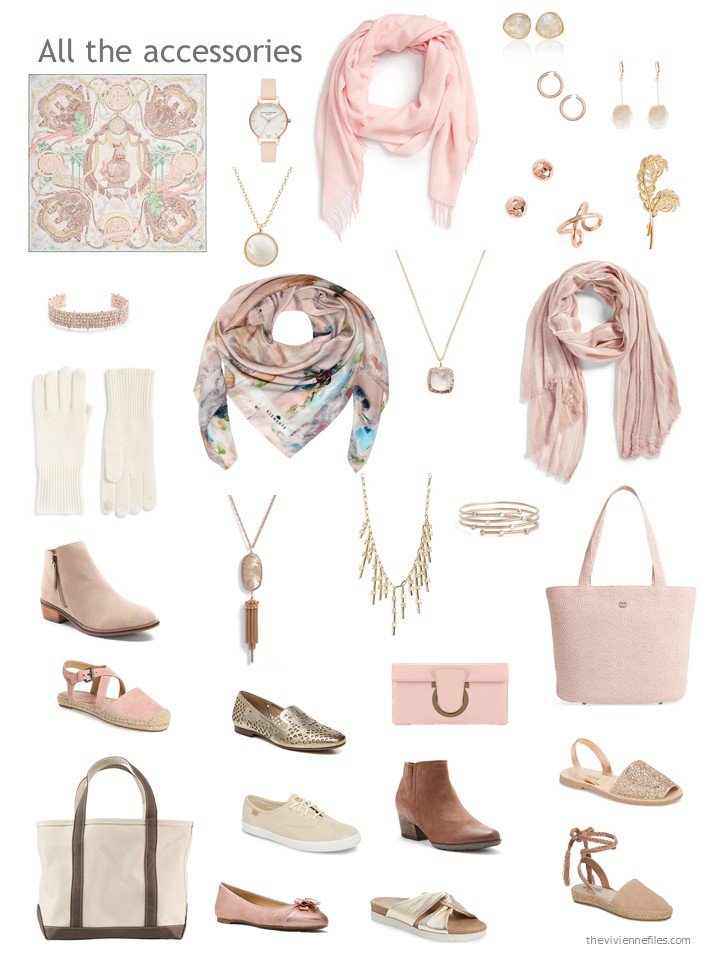 And yes, I would wear the sweater with the lace skirt in a heartbeat!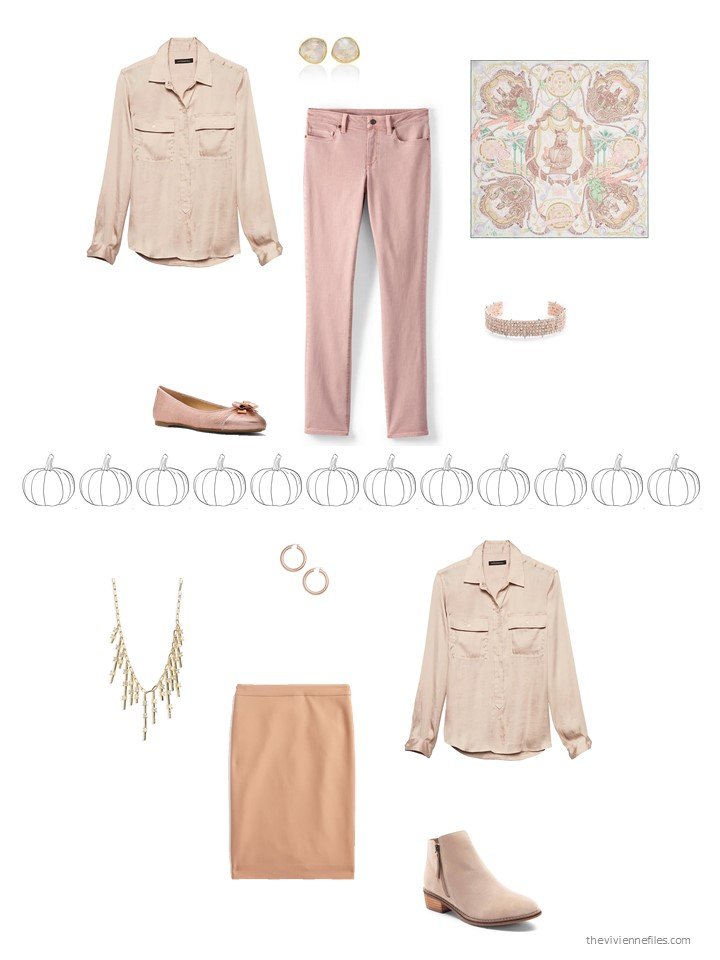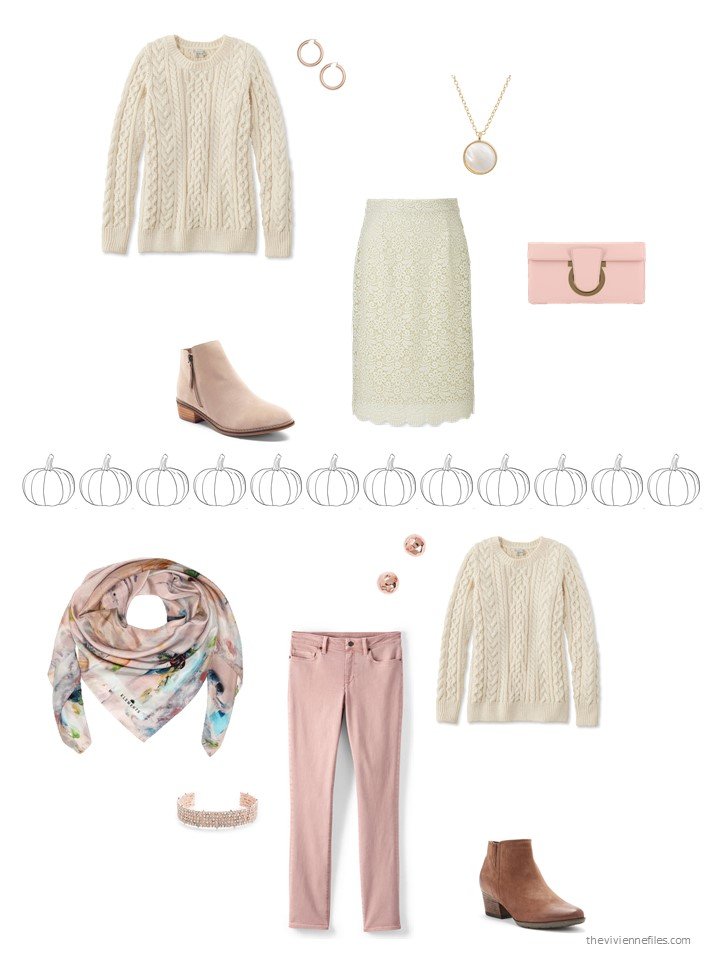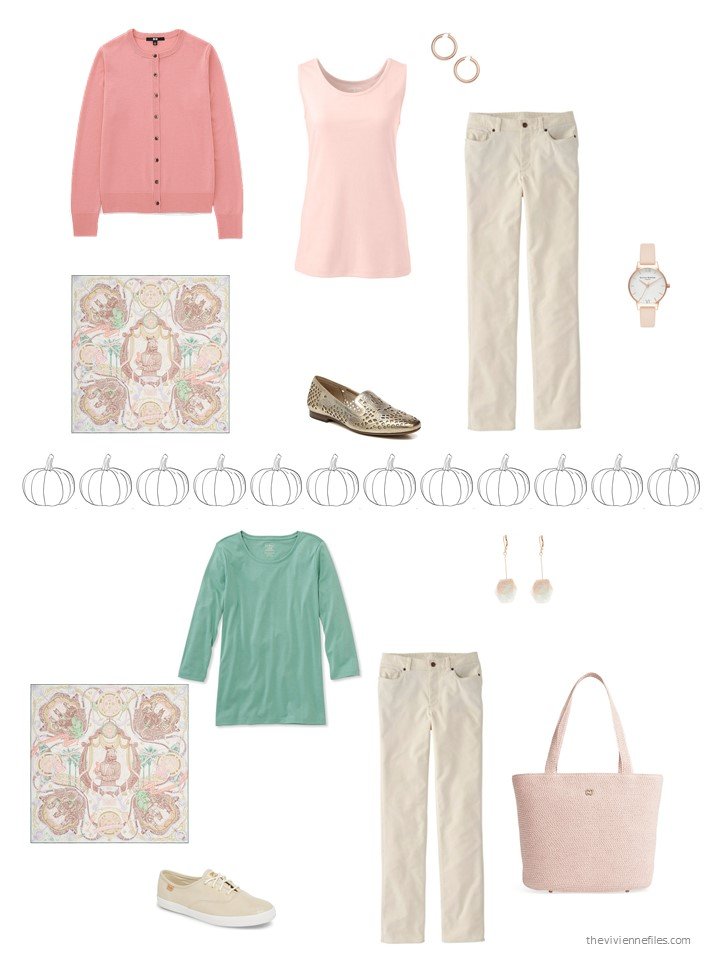 I considered including this sweater in navy for this outfit, but this burgundy is just SO lovely…
This is not unlike what I was wearing 30 years ago; no wonder I find it so appealing!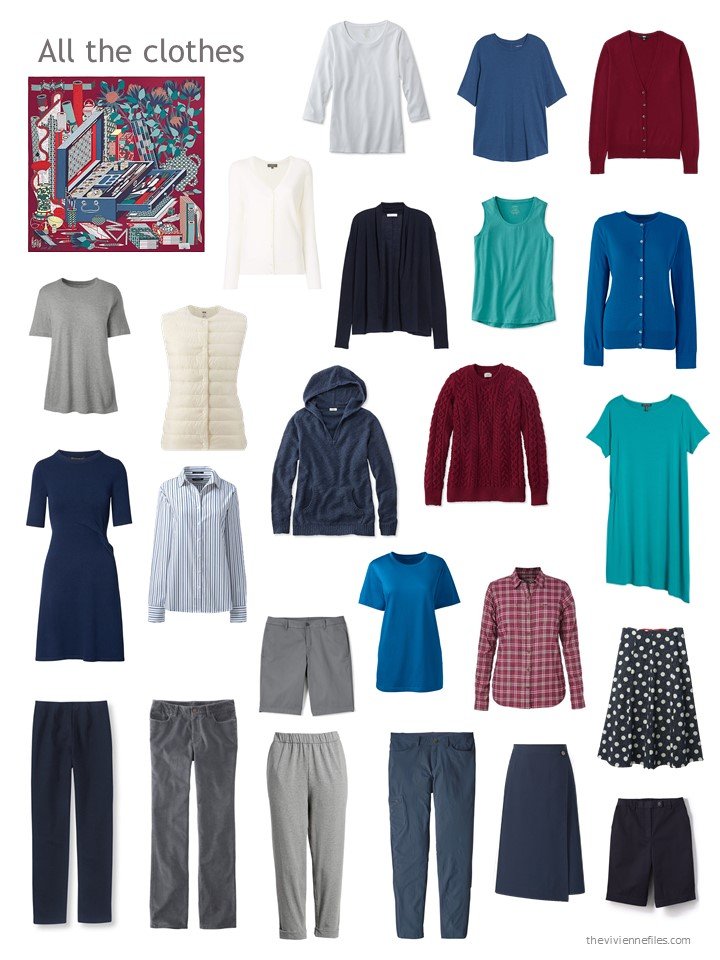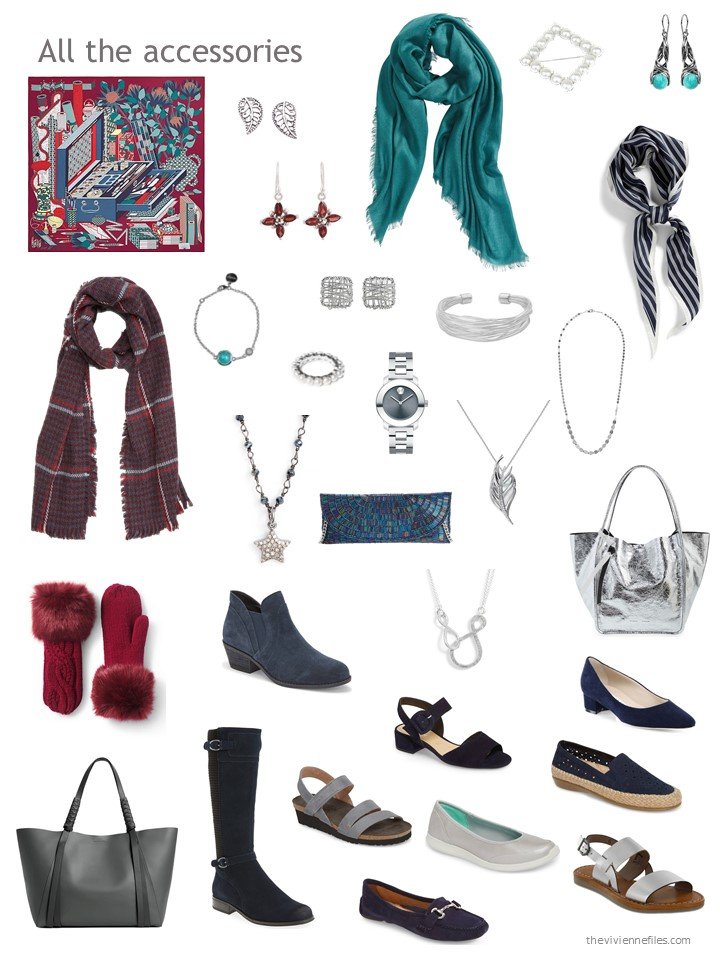 Outfits in this wardrobe are really easy to assemble: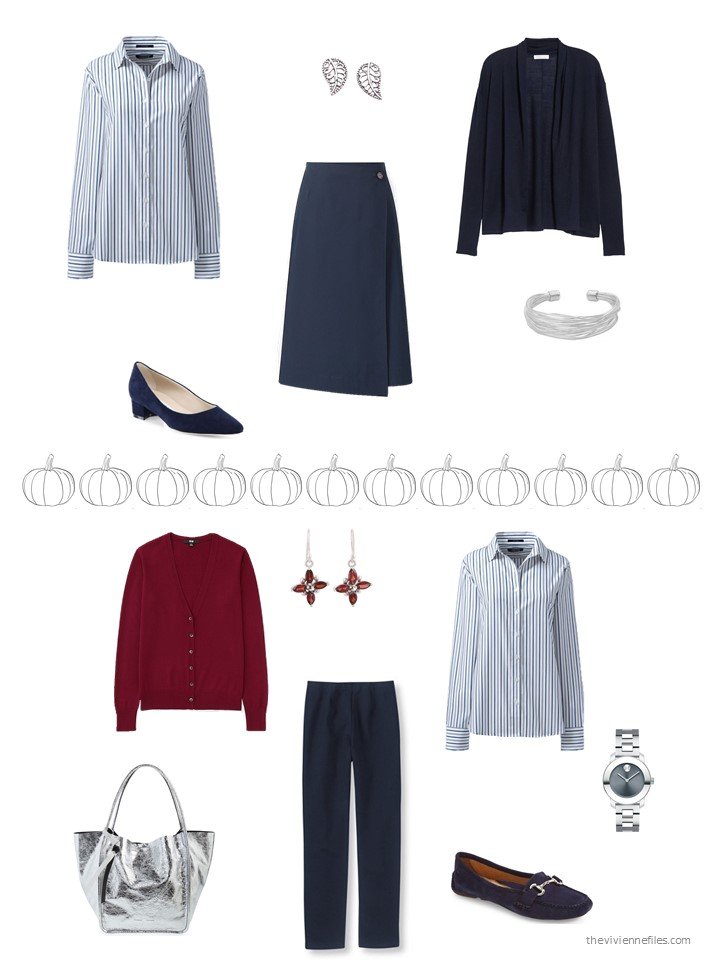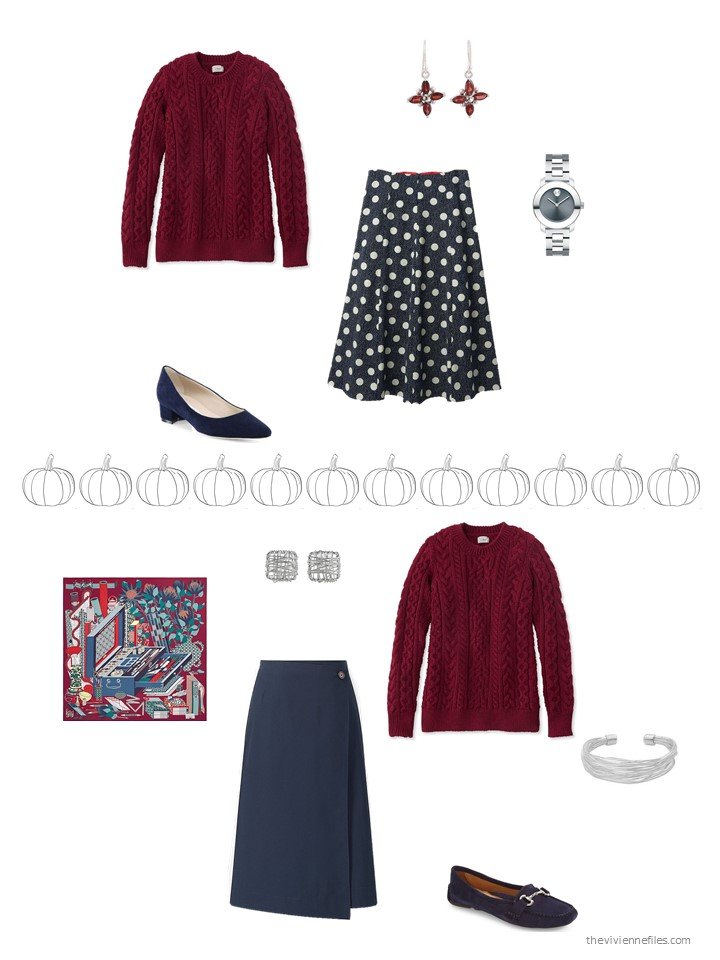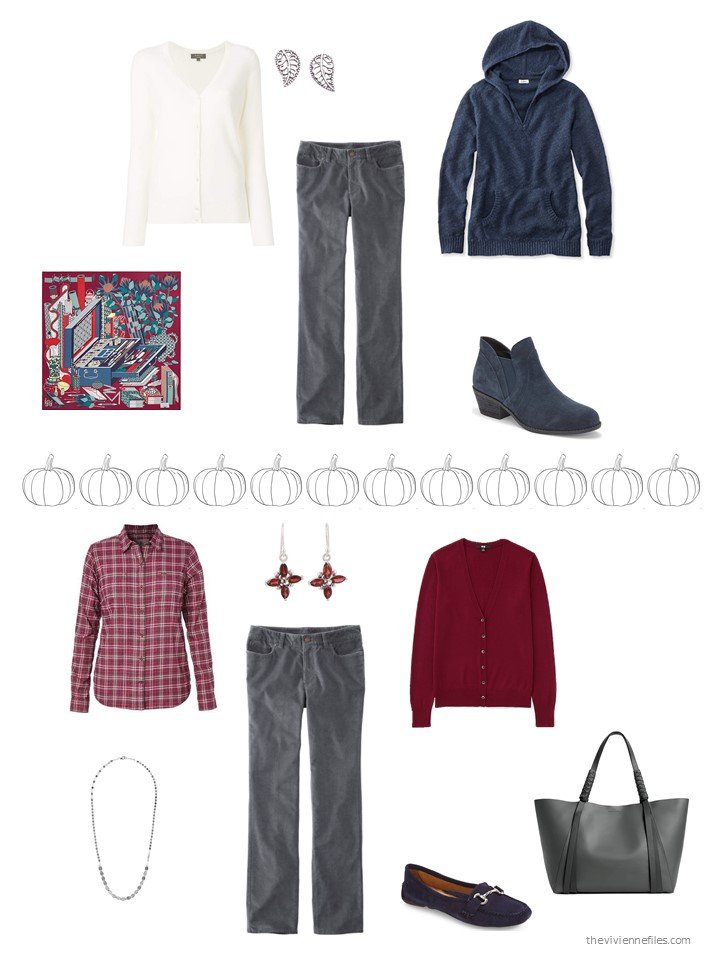 This shirt is pretty versatile – it would be ideal as a shirt-jacket over a tee shirt… of course, you can do that with ANY button-front shirt that doesn't have odd ruffles or other details.
This is sort of a strange assortment of colors, but they are unified by their presence in the scarf. Your wardrobe doesn't have to be perfectly interchangeable – some variety is allowed!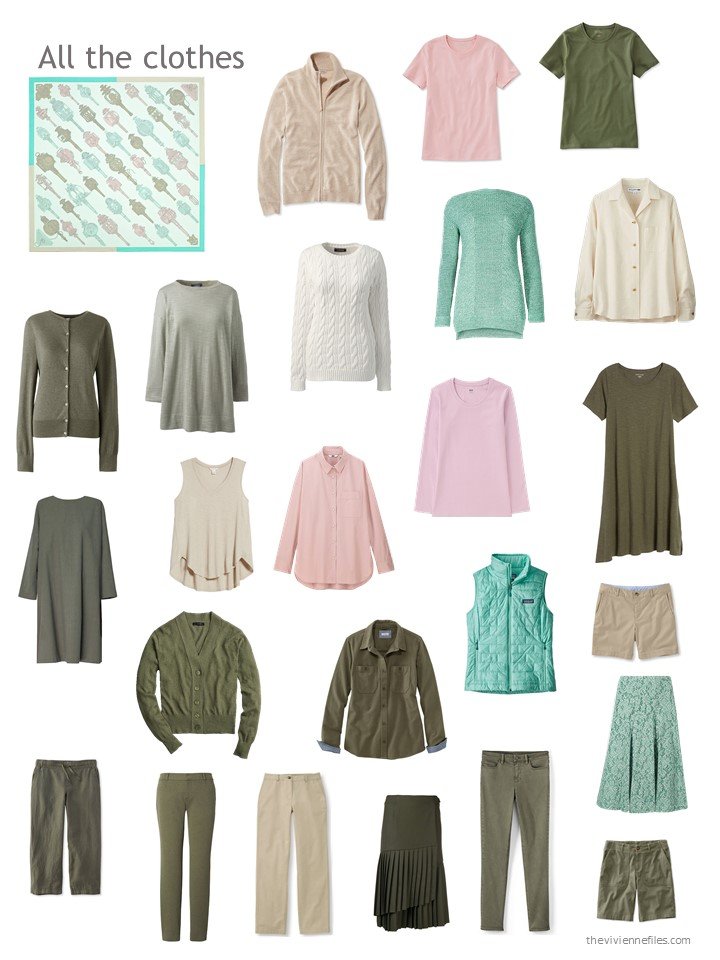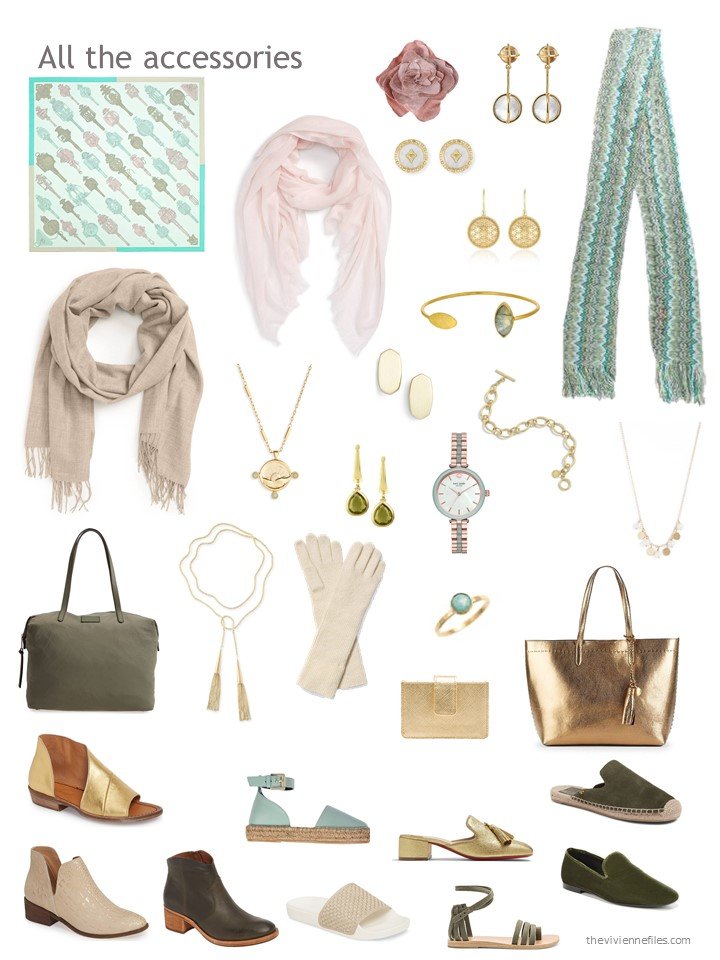 While you can't just roll out of bed and get dressed with this wardrobe, it's not a terrible struggle to find lots of ways to pull things together: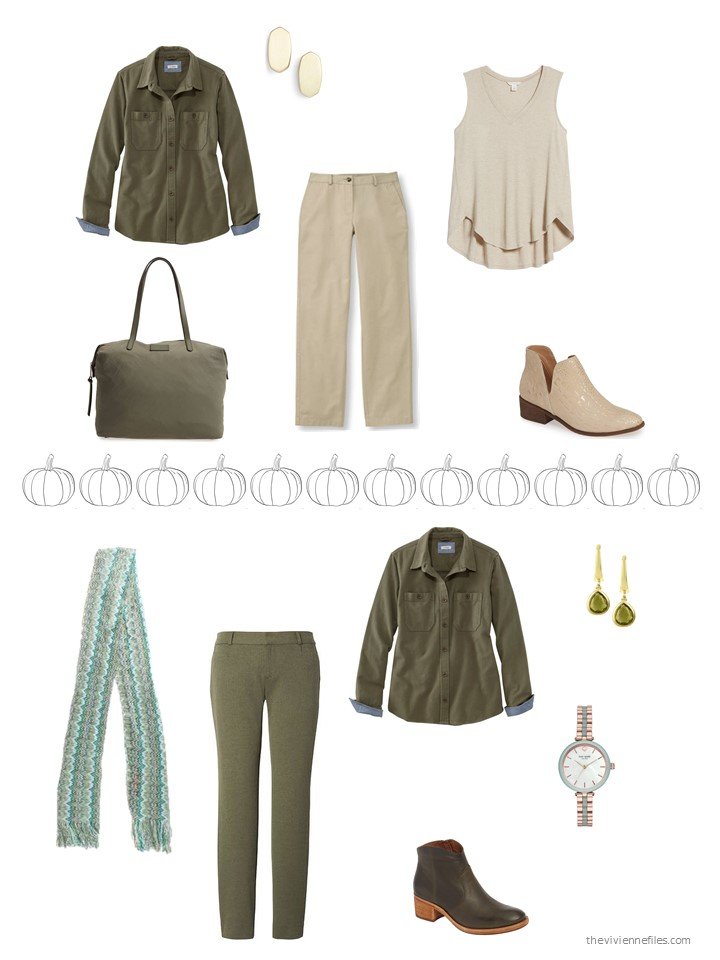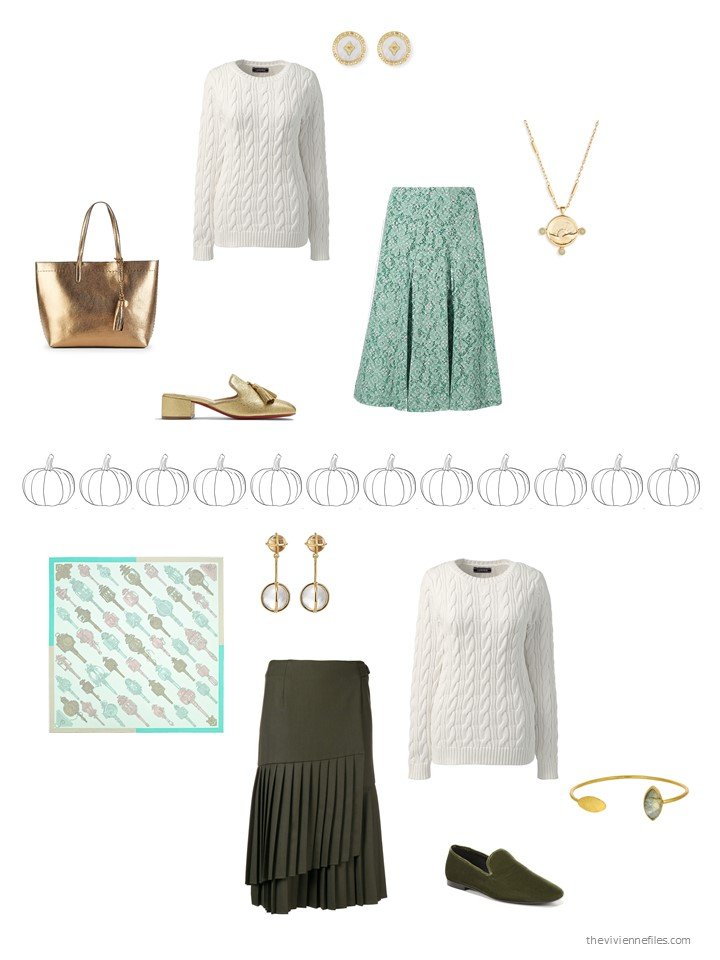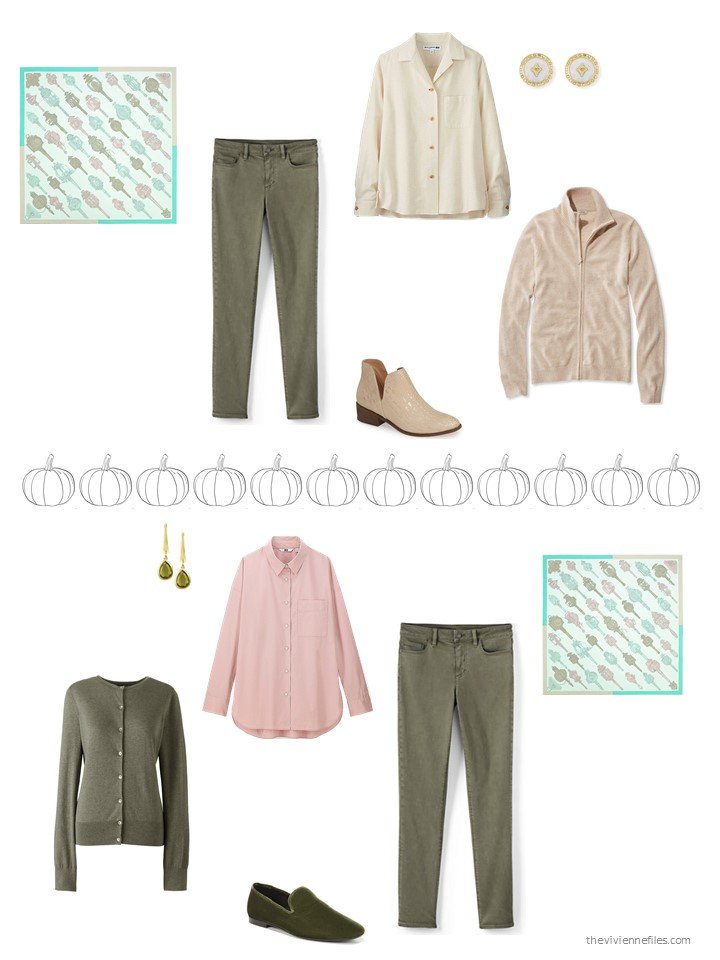 I just adore the color of this sweater. This is a color palette that I could see myself wearing, eventually…
This wardrobe is so harmonious that it's hard to go wrong…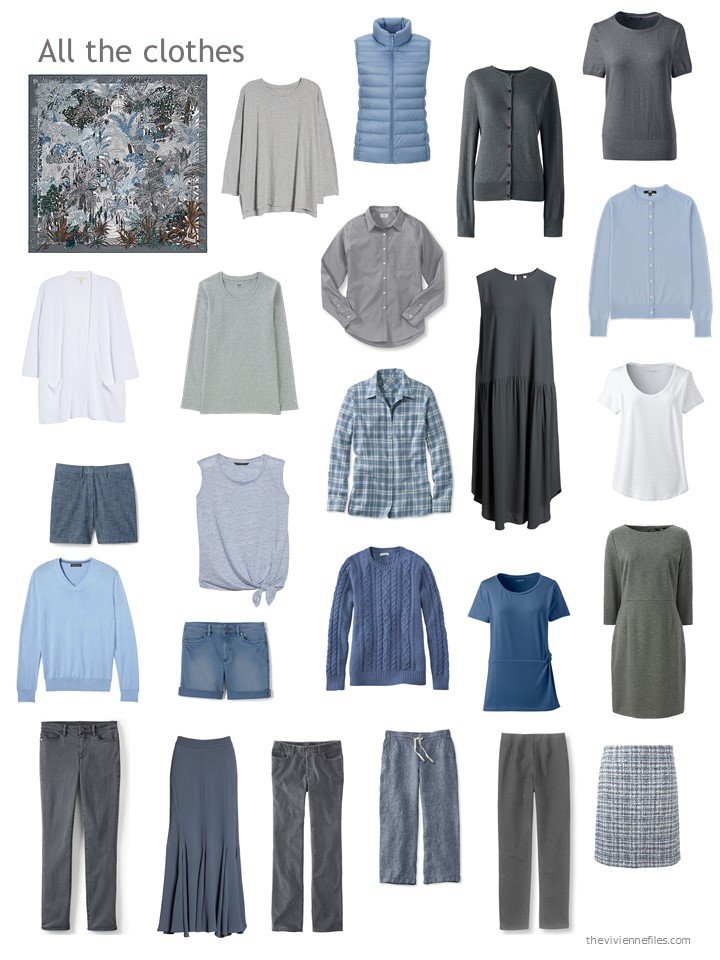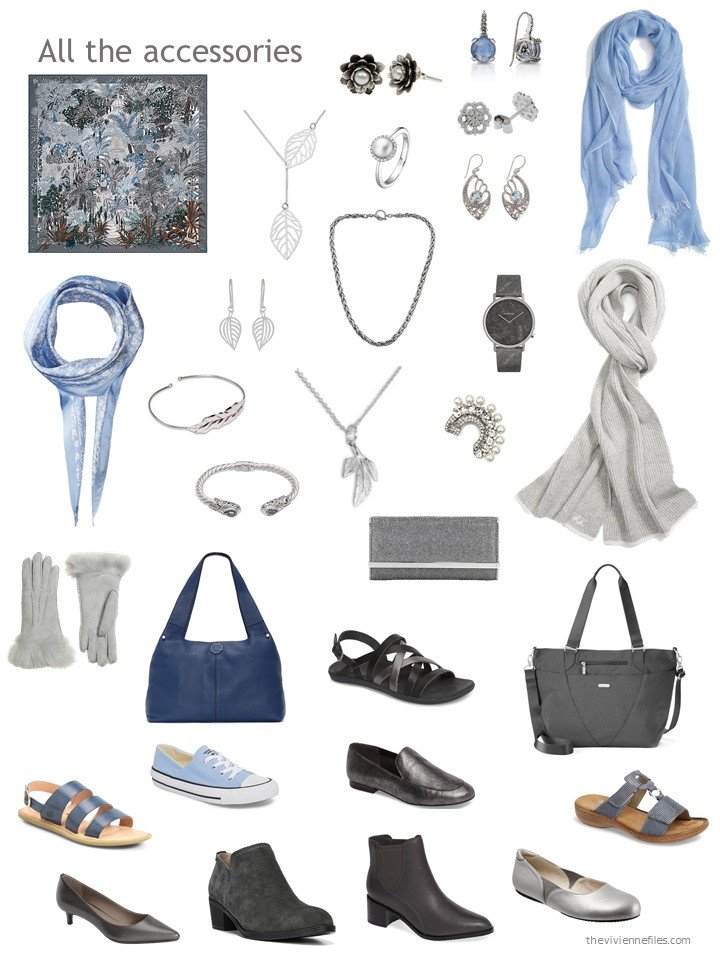 I love these outfits… A heroine with blue eyes and graying hair?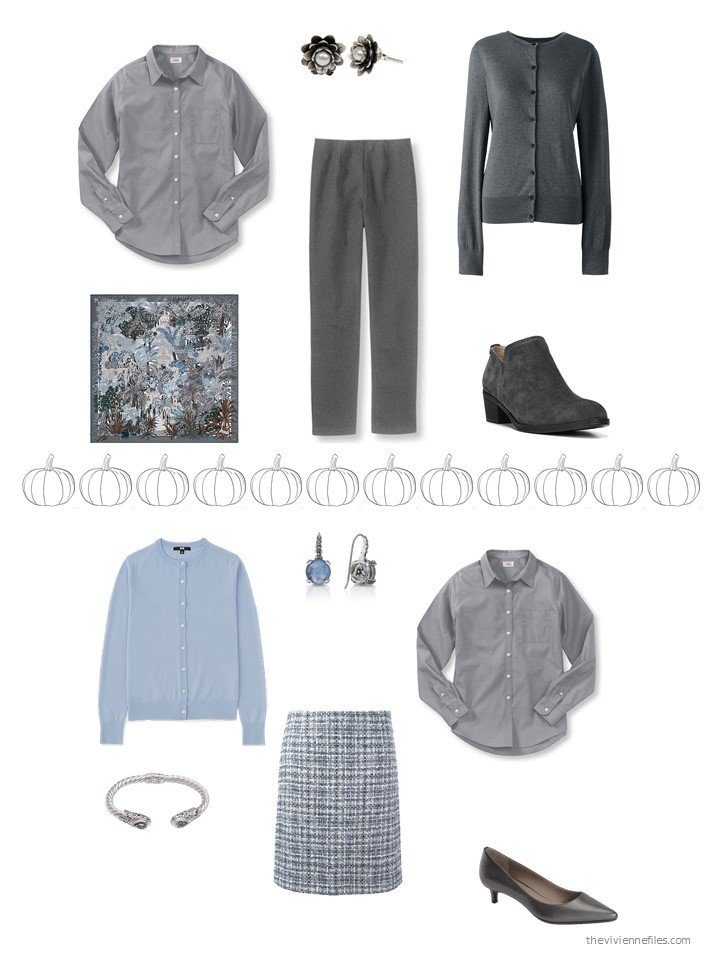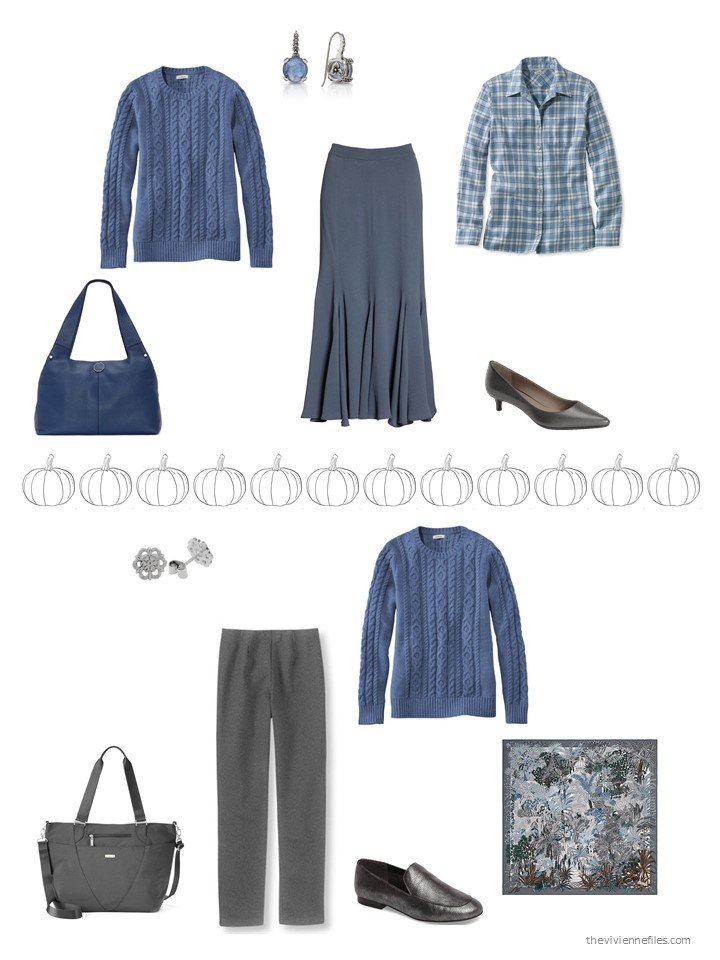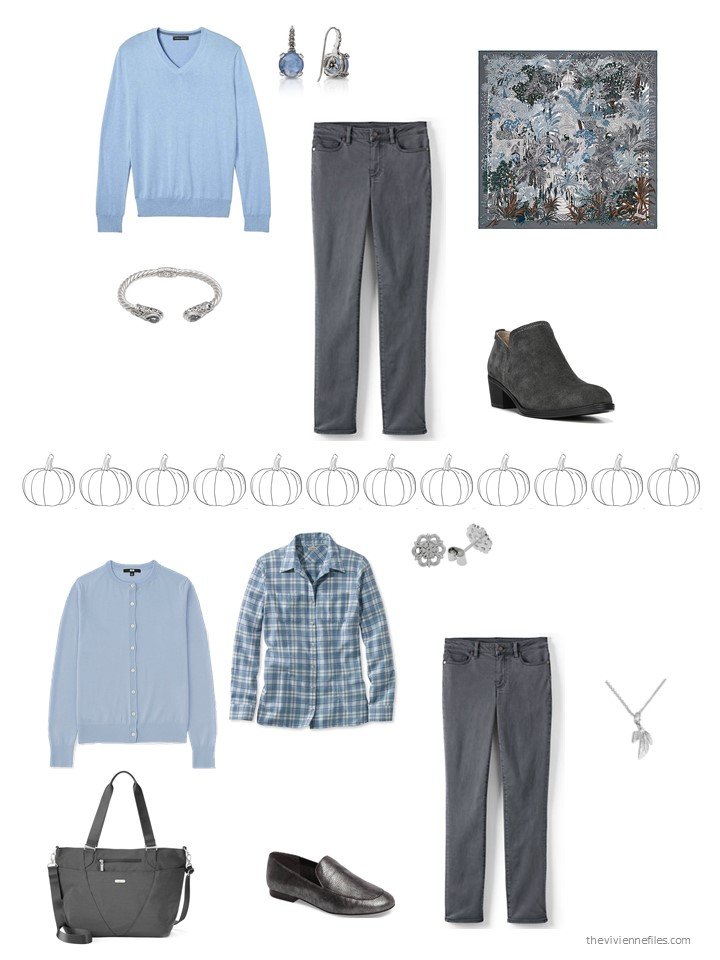 This final wardrobe has always cried out for a combination of black and brown. This is going to limit the versatility of some pieces, but that's okay. So long as you have a plan and you're not just buying things at random, your wardrobe doesn't have to be Garanimals… (does anybody else remember Garanimals? They still exist!)
This wardrobe isn't perfectly versatile, but it still offers enough possibilities for most of us: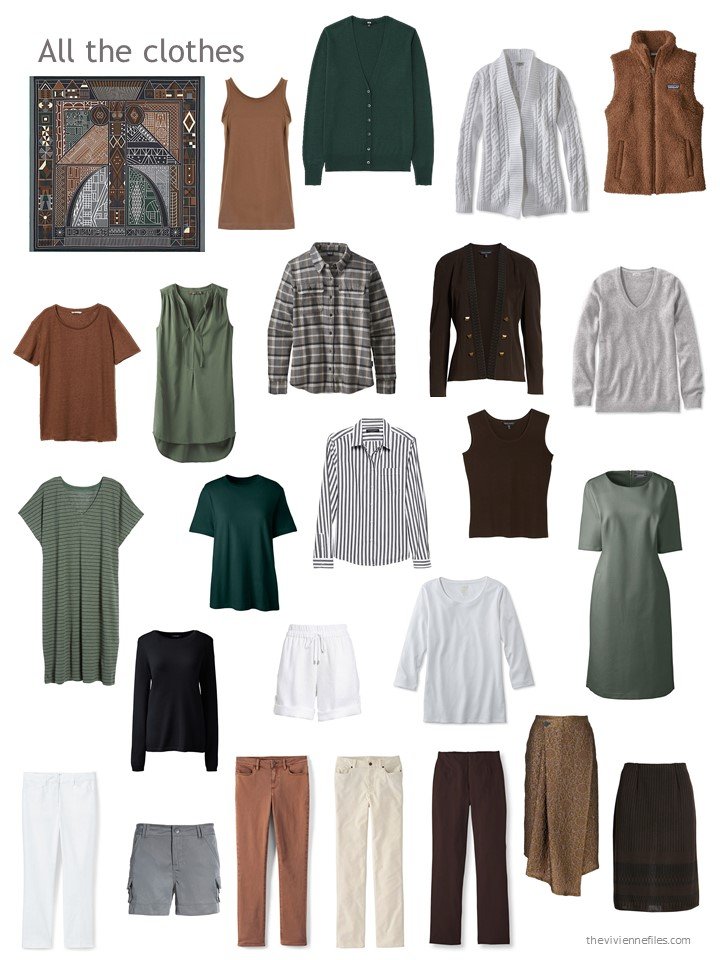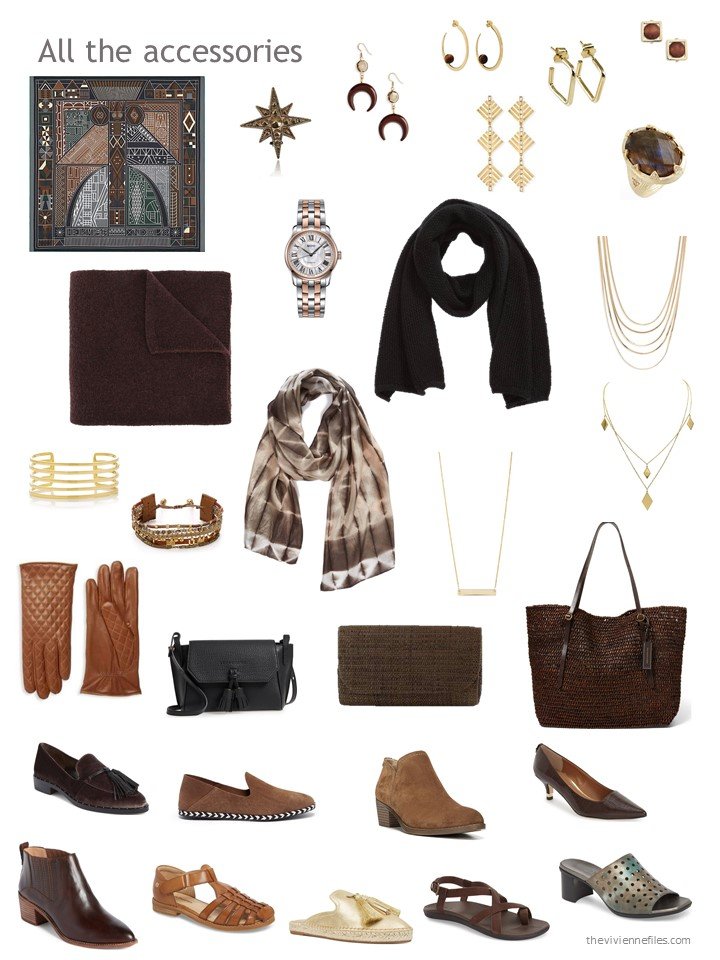 Plenty of outfits were added to this wardrobe by the addition of just the 3 garments. It's delightful to buy a few things and suddenly have all sorts of new possibilities, isn't it?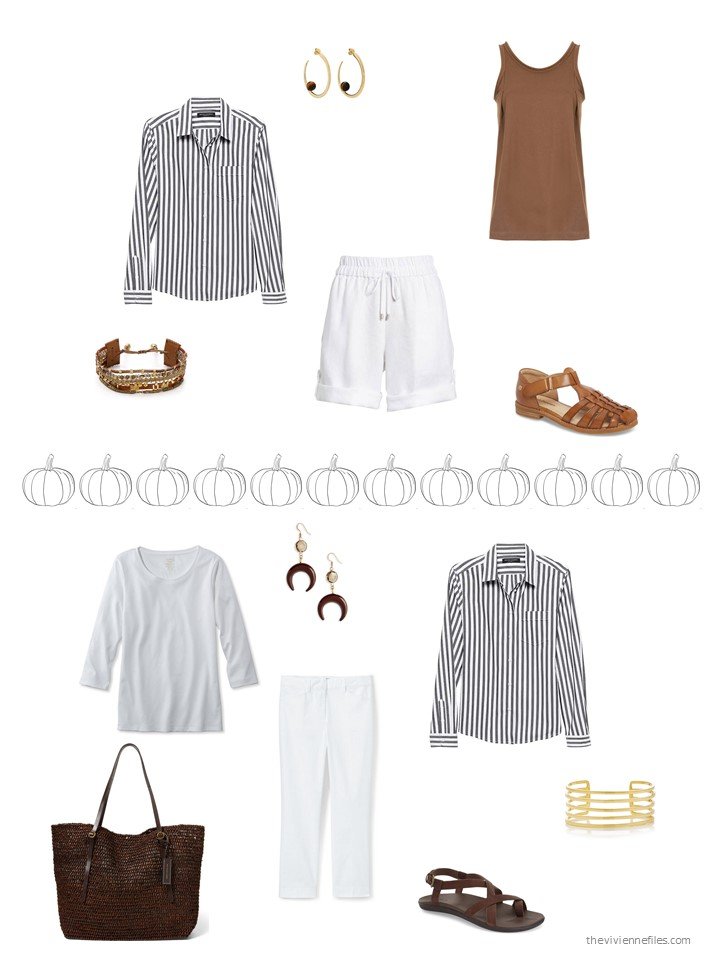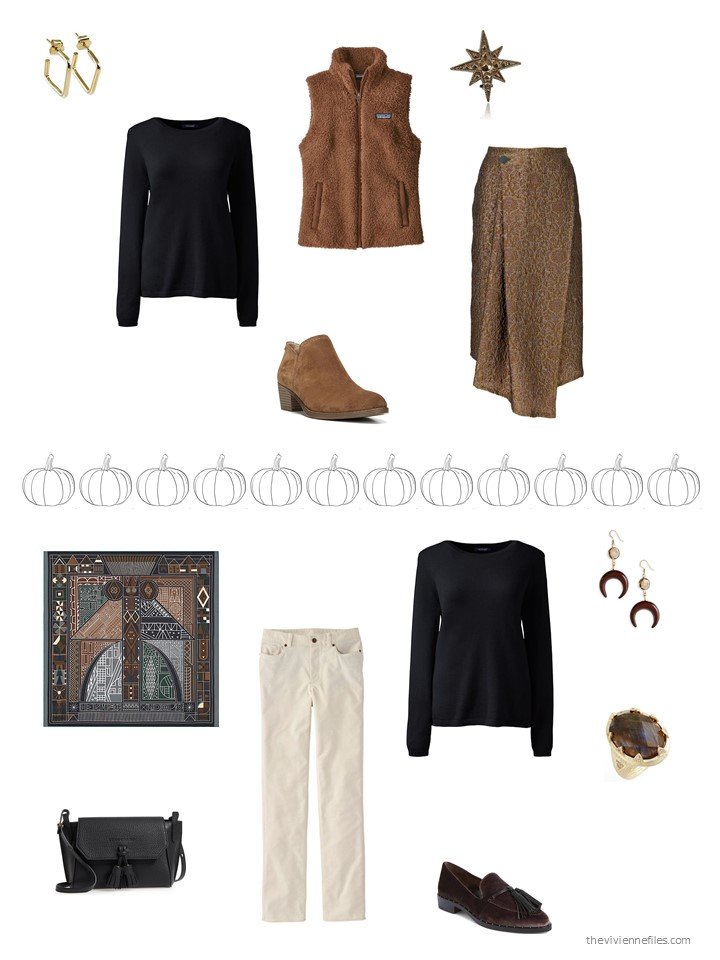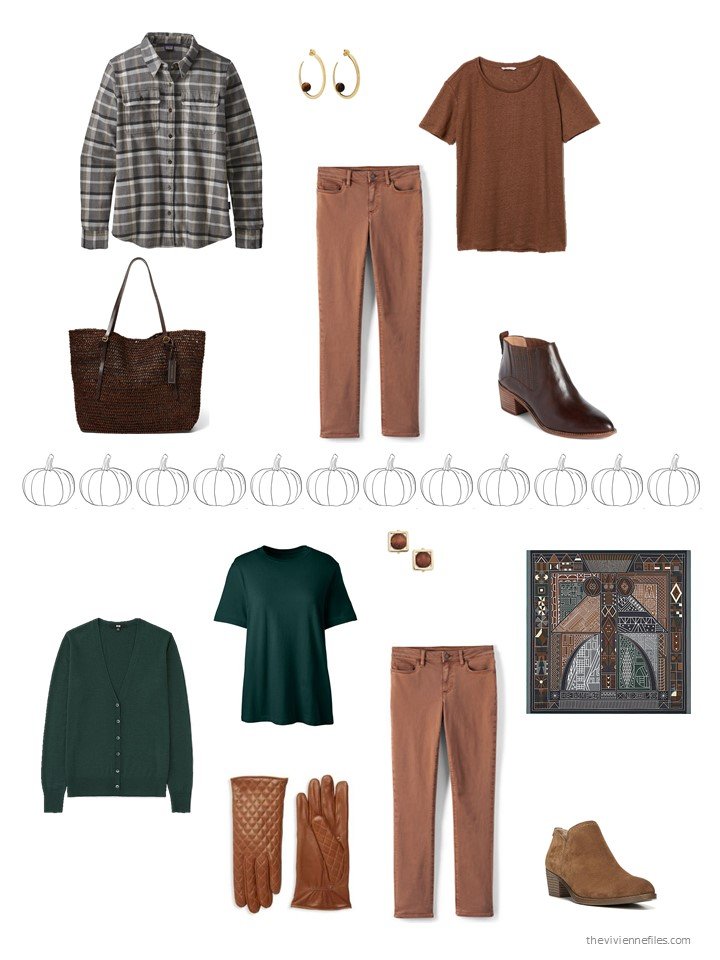 Although this month I find myself particularly drawn to the grey and blue wardrobe, I'm still pretty smitten with most of them… What do you think?
love,
Janice