March 12, 2020
I thought we could all use something bright and cheerful today…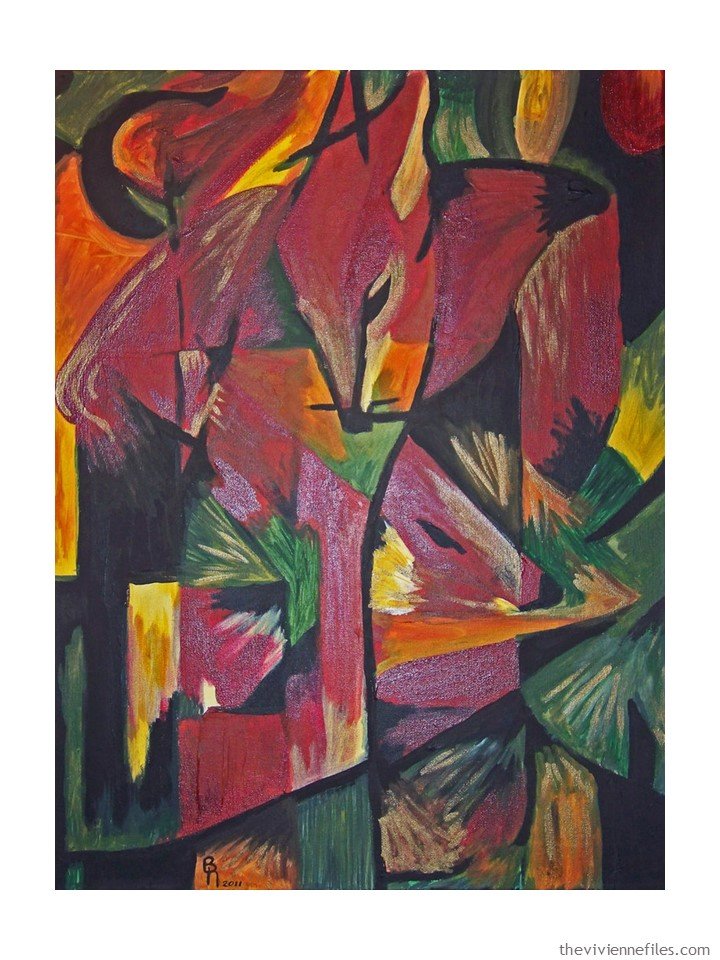 I love this color palette – using navy rather than black as the neutral here makes it feel very… different?
We've met this heroine before, last summer…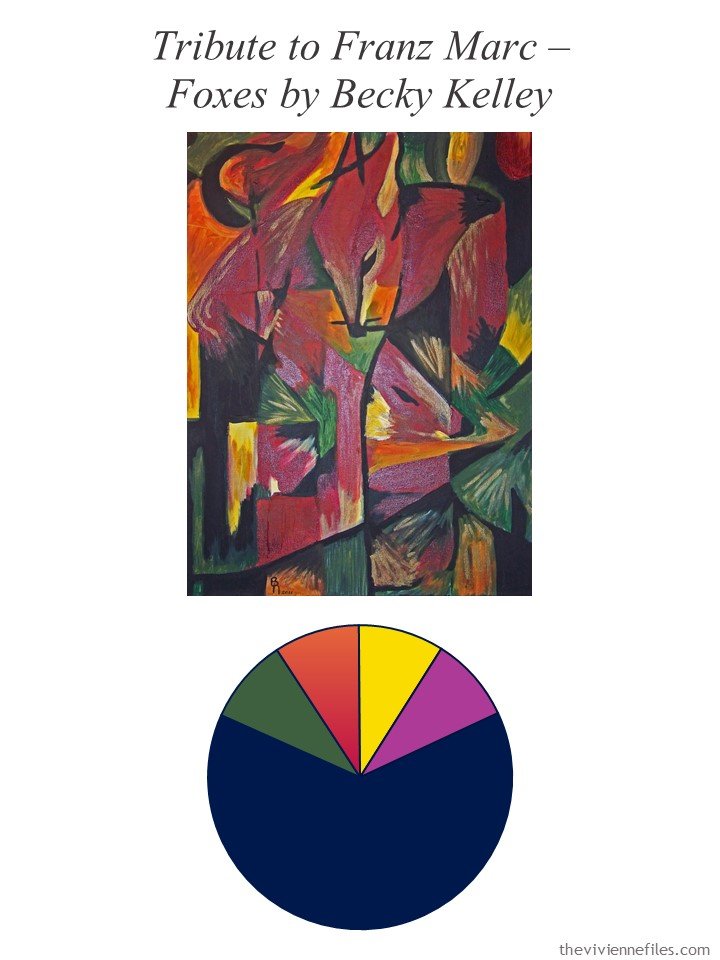 Another Art Fair…
Oh, this is not her usual style AT ALL! She represents emerging artists, and is normally dressed… eccentrically, I think might be the best way to describe it. But she has to travel, from time to time, in order to meet new artists and see what's going on the art world. And she feels that she can be more effective if she's not quite as conspicuous as usual…
So for travel she's wearing a pretty traditional outfit, with some pretty UN-traditional accessories:
She expects to have to stick her suitcase in a corner for at least a few hours, but she's not particularly worried that someone will sneak away with it; there is NO sneaking with this bag!
When she packed, she knew that she wanted to keep things as traditional as she knew how to manage… But a bright scarf, some fun earrings, and a very "off the beaten" path necklace personalize her suitcase perfectly:
She's not generally too worried about what she packs – if items are in her closet, they're meant to be worn together! But for this particular event, she does have a sincere business interest in looking pulled-together and professional – without hiding her quirkiness entirely…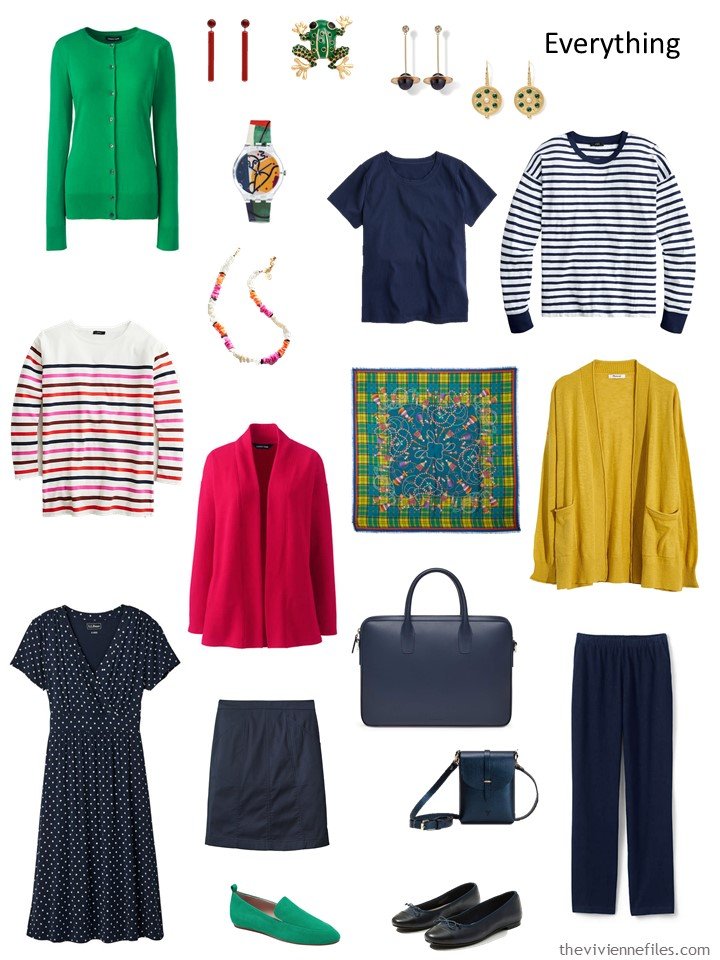 A quick review reassures her that she has plenty of ways to get dressed for a long-weekend business adventure: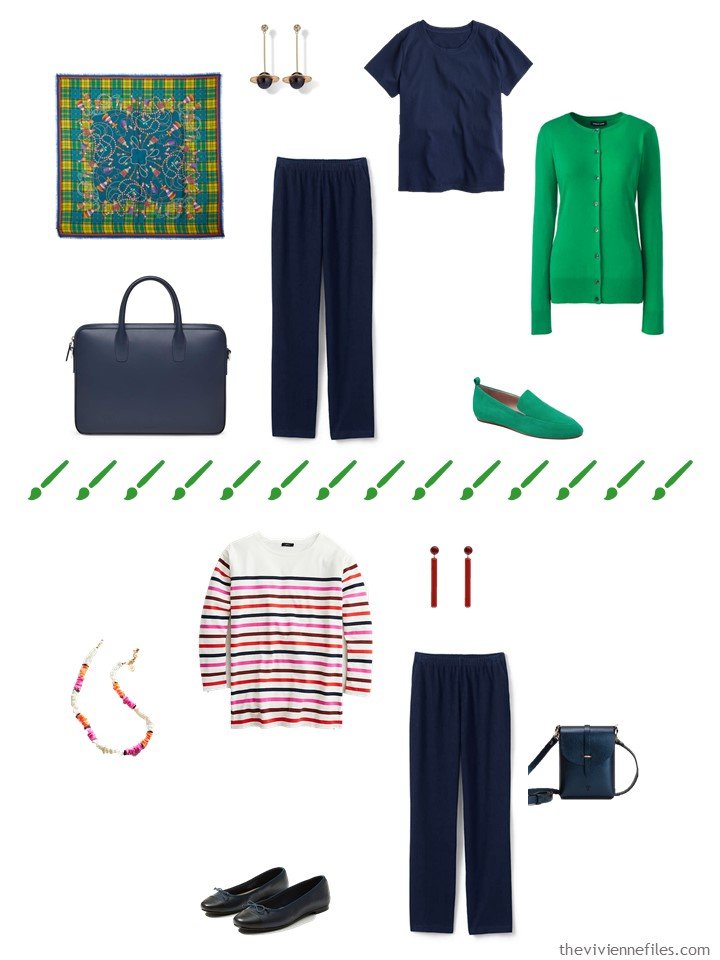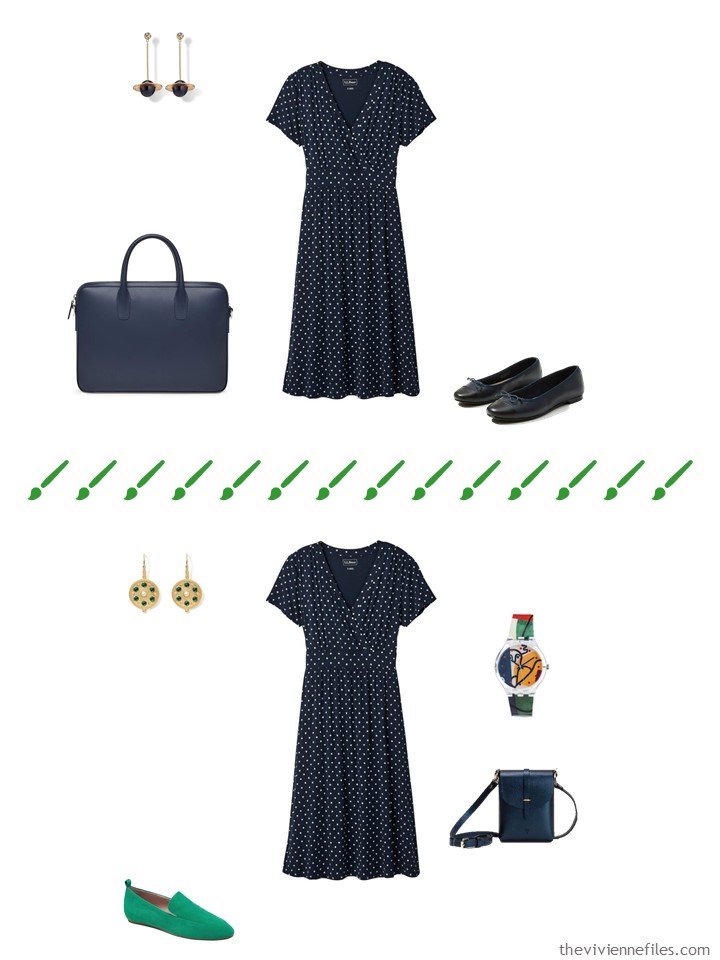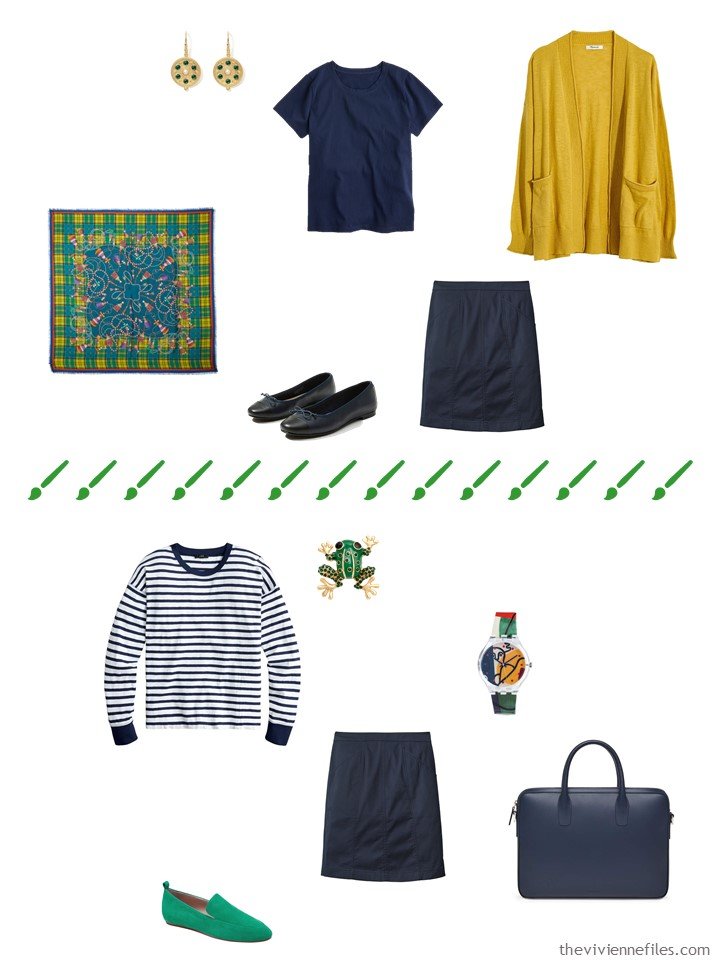 Does your wardrobe have "facets" in it? For example, this heroine is definitely emphasizing the "classic, timeless" facet of her wardrobe while including just a bit of the "creative artistic type" facet in her packing.
My wardrobe is a balance of tomboy, gym rat, opera-goer and trend-free traveler…
love,
Janice
p.s. Five years ago, we looked into the possibilities of a wardrobe that included all solid clothes, with patterned jewelry!