January 22, 2020
You'll notice that this heroine is packing many of the same garments as the heroine from last Wednesday! It's amazing how much difference changing up some accent colors – and the accessories that bring everything together – can make a wardrobe look completely different…
It Calls to Her…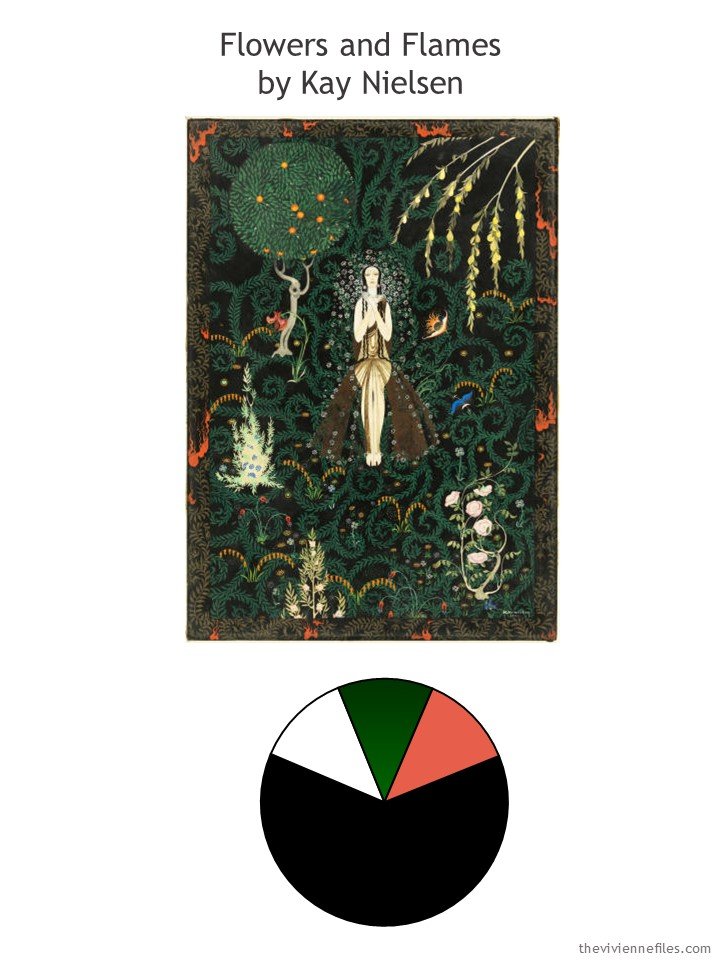 She's been working for years on a species of eucalyptus that won't catch fire quite as easily as the existing plants. It's suddenly a timely subject… And she's been invited to a conference about post-wildfire reclamation, at which her new plants will be a subject of conversation.
Since she's only going for a couple of days, she's packing according to the Perfect 10 Packing template: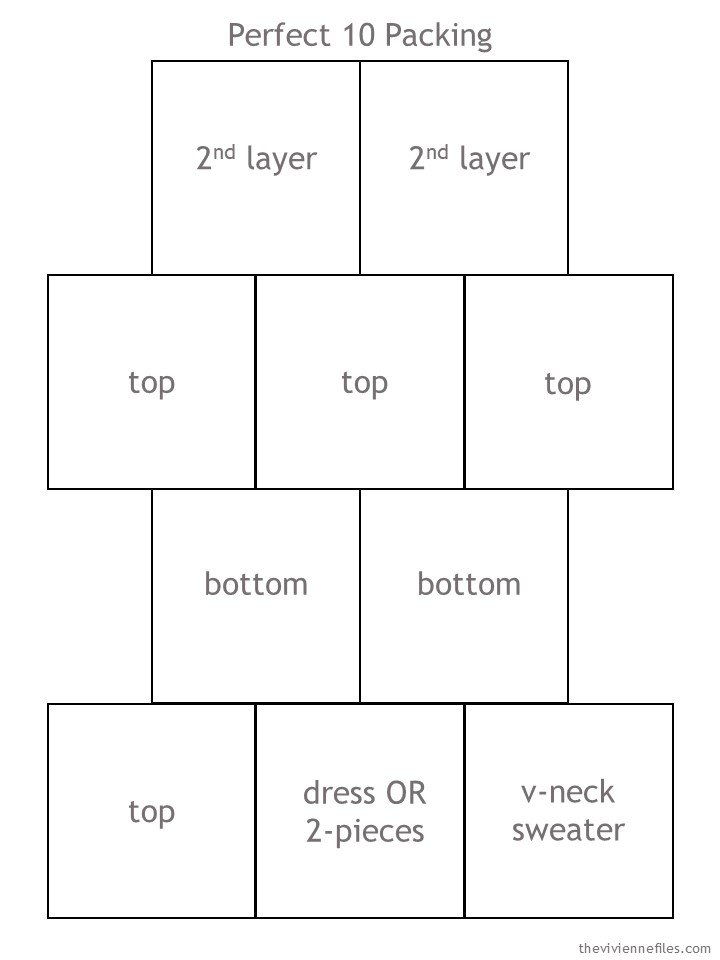 Normally, this heroine is pretty reserved. But when this subject of plants and fires is discussed, she becomes quite animated. Thus, she's traveling in a very muted palette, but she's packing some garments with a definite jolt of color!
This will NOT be a dressy gathering, but she knows that she wants to go out for a couple of nice dinners, so her skirt and her favorite dress will be in her bag. Neither of these pieces is too dressy for a meeting – especially if she's going to be called upon to speak in front of a group…
She's happy that this came together so easily: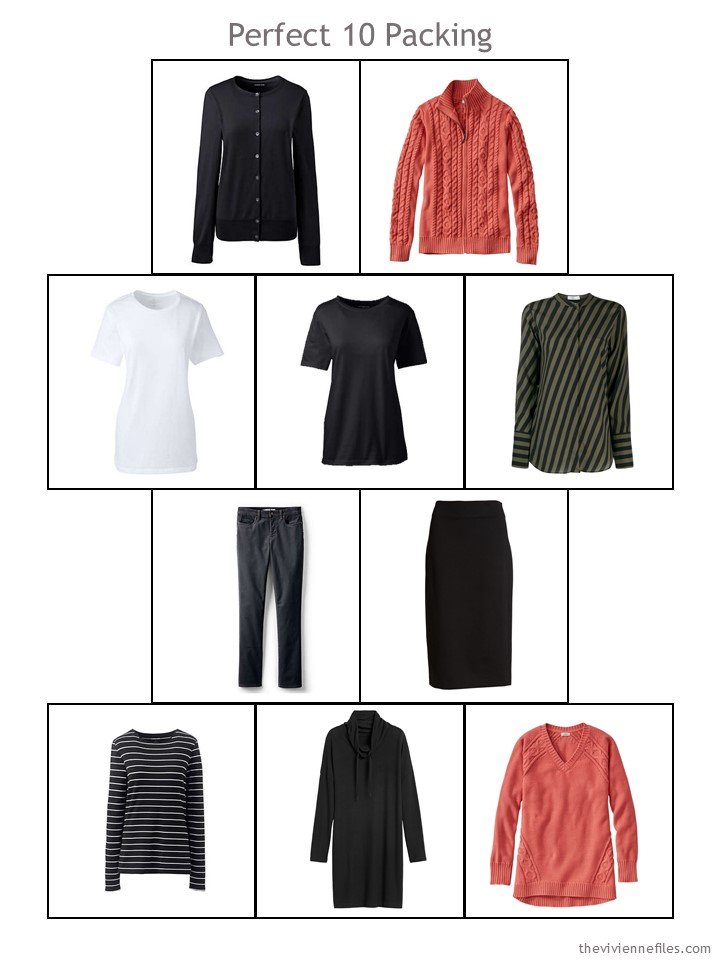 And in a world where so many things are spiraling out of control, at least her travel wardrobe is concise, logical, and very neatly planned!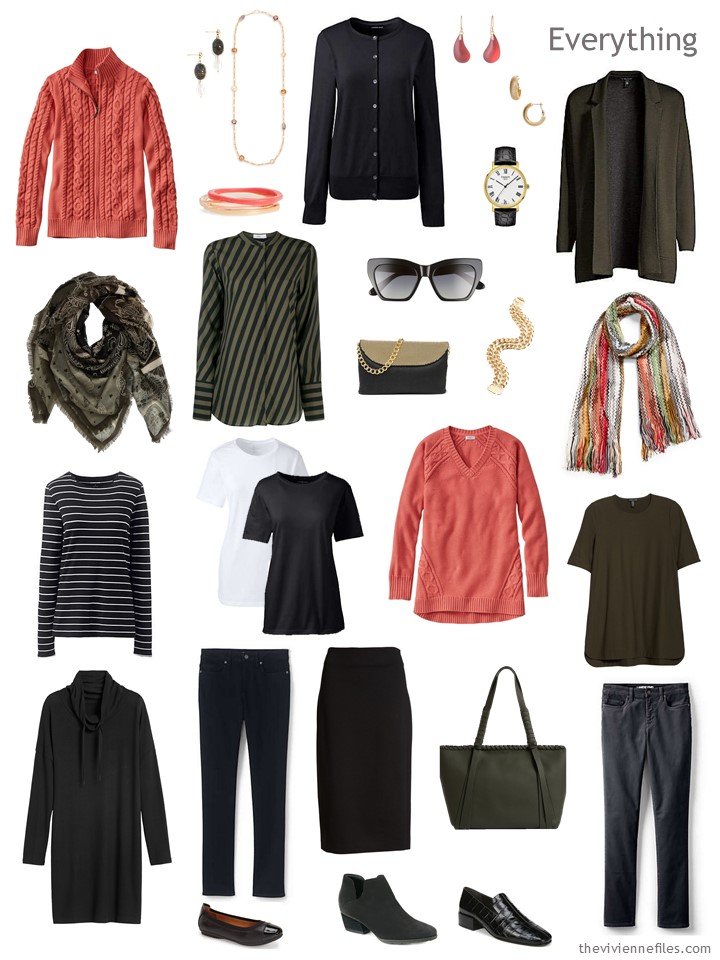 As she's folding things and arranging her suitcase, she daydreams about the variety of outfits that she will have at her disposal. She can see at least 8 possibilities off the top of her head: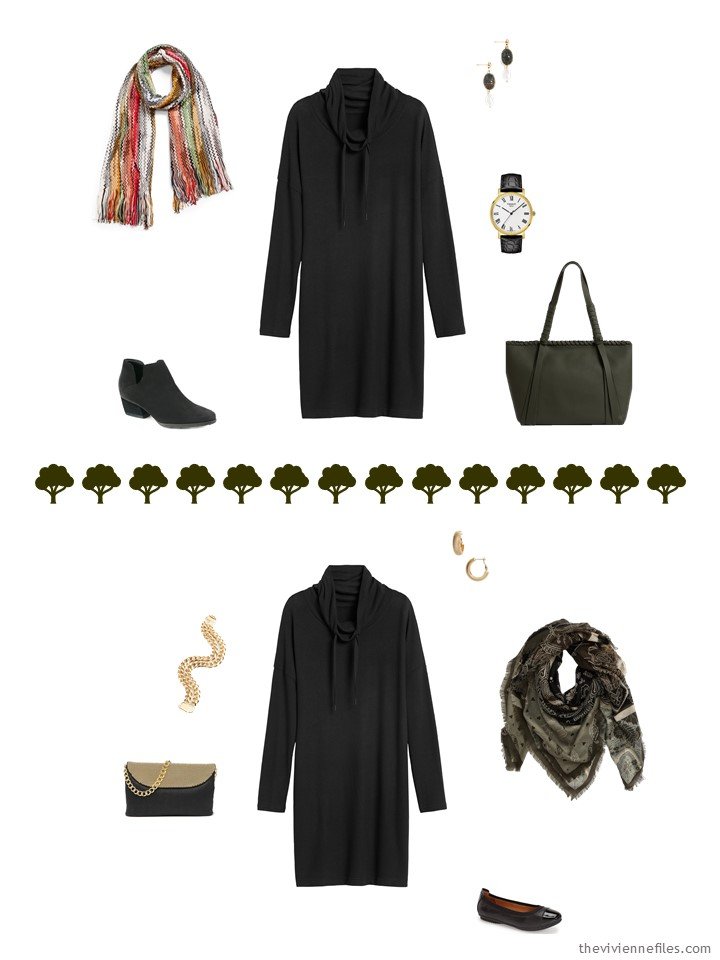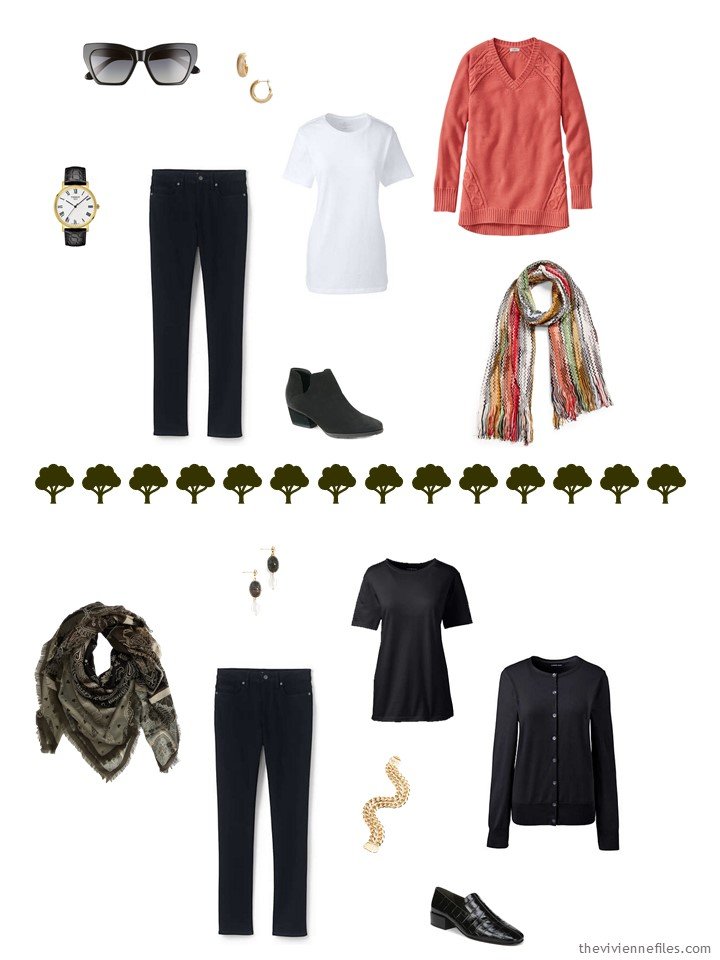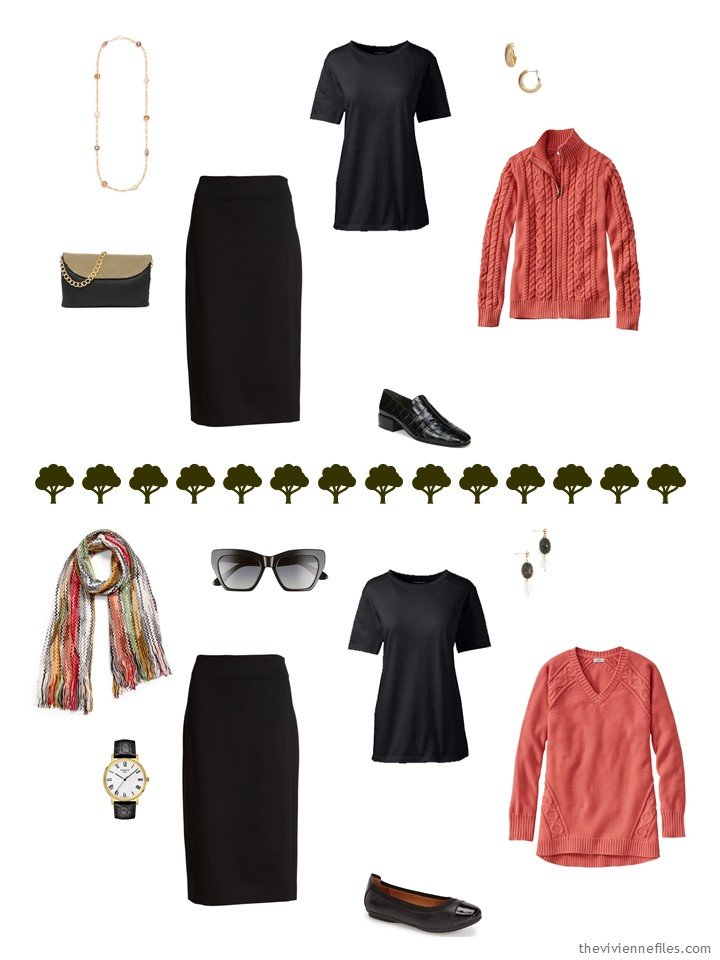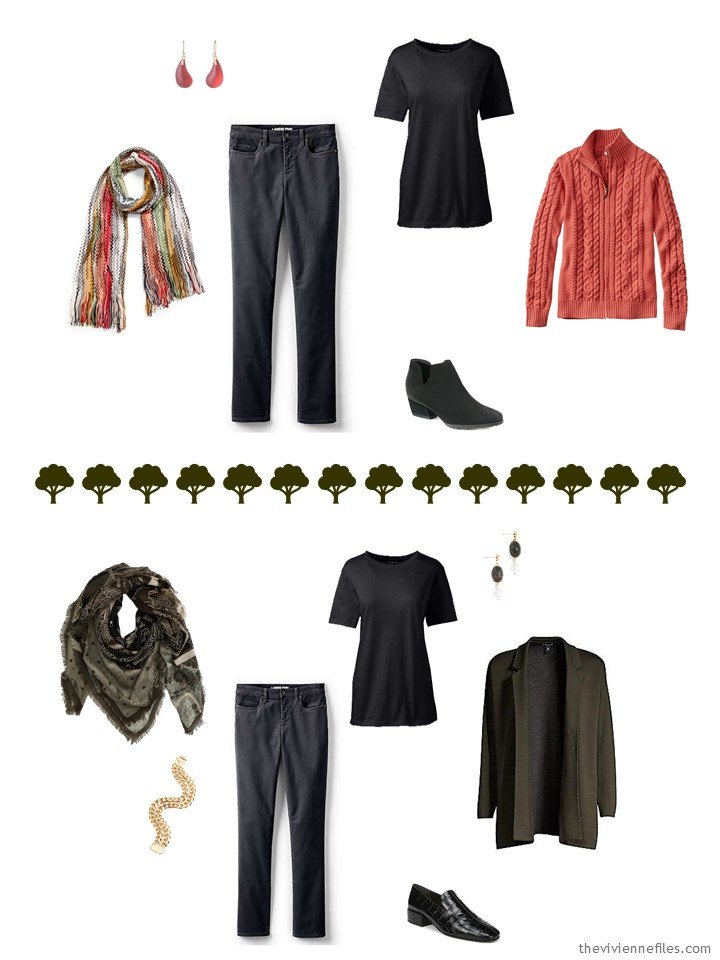 Have you ever traveled with a combination of introvert and extrovert outfits? I haven't; my life is one long extrovert extravaganza…
love,
Janice
p.s. Six years ago, a black and white Hermes scarf inspired all sorts of outfits to wear with it…