January 20, 2020
If black tee shirts are the backbone of my winter wardrobe, then white ones are the warm-weather backbone!
Seriously, for those days when you just need clarity, simplicity, and a feeling of freshness, nothing's better than starting with a white shirt of your desired style, coupled with your dark neutral pants or jeans, and a snazzy cardigan to brighten up the world…
These tee shirts can be real life-savers when you travel; after I'm through packing, I will often tuck another tee or 2 into my bag…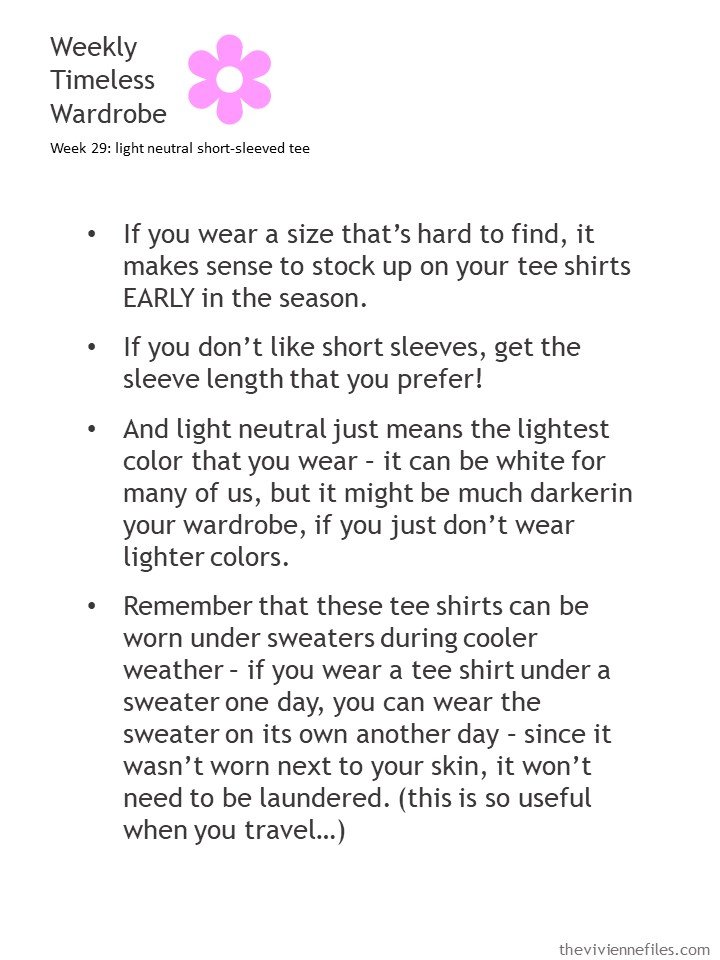 There's frankly not a lot of variety in the world of light neutrals – grey, white, ivory, and pale pink are the colors that come to my mind. Maybe camel, if your lightest neutral isn't exactly light…
For all of these outfits, I've stuck with a simple white tee shirt; I like to have one clean at all times. Some days, even I am not in the mood to wear all black!
Yes, a lot of the pieces of these outfits will look familiar; I'm doing this on purpose to demonstrate how gradually accumulating these core garments give you a versatile wardrobe. Just 1 garment per week can give you so much flexibility…
Do I need a pink cardigan? I must admit that this appeals A LOT!
Nothing scream spring more than a yellow sweater:
Even if the weather is still quite cold, you might want to pull on your white tee shirt under your favorite cardigan.
When your favorite neutral is difficult to find, white or ivory tee shirts can come in SO handy:
And pretty much every color in the world goes with black and white; this blue is so pretty…
For yet another week, this wardrobe is changing ONLY in terms of swapping out turtlenecks out for the same color in short-sleeved tee shirts. In the real world, this heroine would have her turtlenecks, her long-sleeved tee shirts AND her short-sleeved tee shirts all in rotation right now:
Every Monday I marvel at how quickly this year is passing! Is there interest in a year of accessories?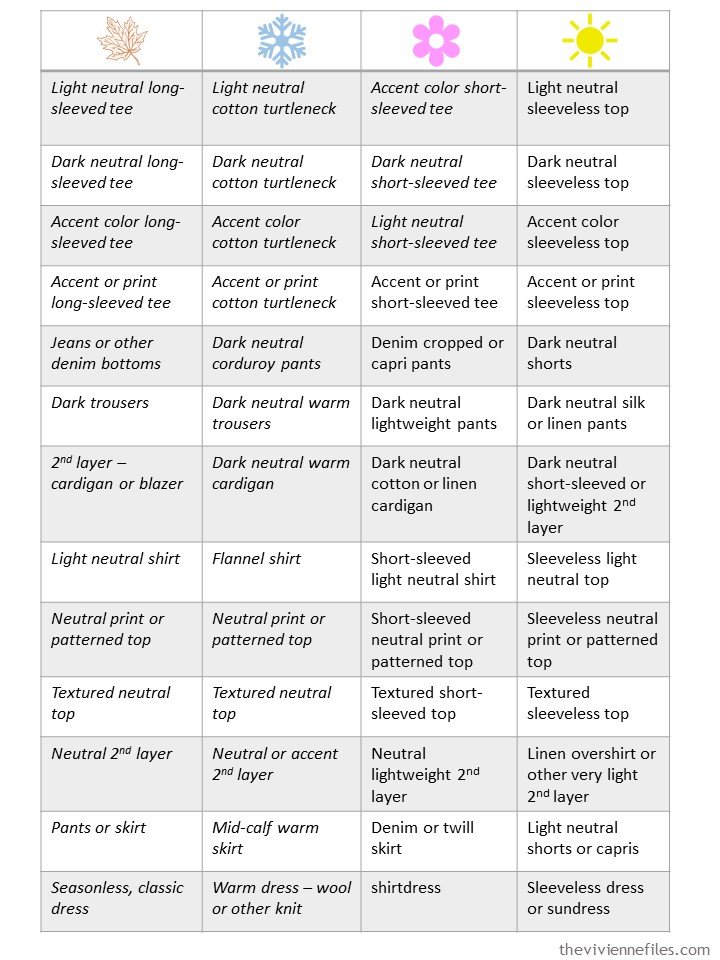 Just so you know, when this post goes "live," I should be in Paris! (cross your fingers that this trip happens, please!) I won't be able to respond to comments until I'm back, but you can always toss out general inquiries to other readers of The Vivienne Files. You're likely to get a good answer!
love,
Janice
p.s. 4 years ago, the wardrobe was based on an Hermes scarf, with lots of black and bright colors!