August 9, 2019
Wednesday, our heroine chose accessories and was quite well-prepared for a lengthy trip…
But now, she's really going to travel!
Just to recap, she built her initial travel wardrobe around this stark but captivating painting:
Her initial travel capsule wardrobe is quite complete…
She's made a very tidy start to a quite large travel (or seasonal?) wardrobe: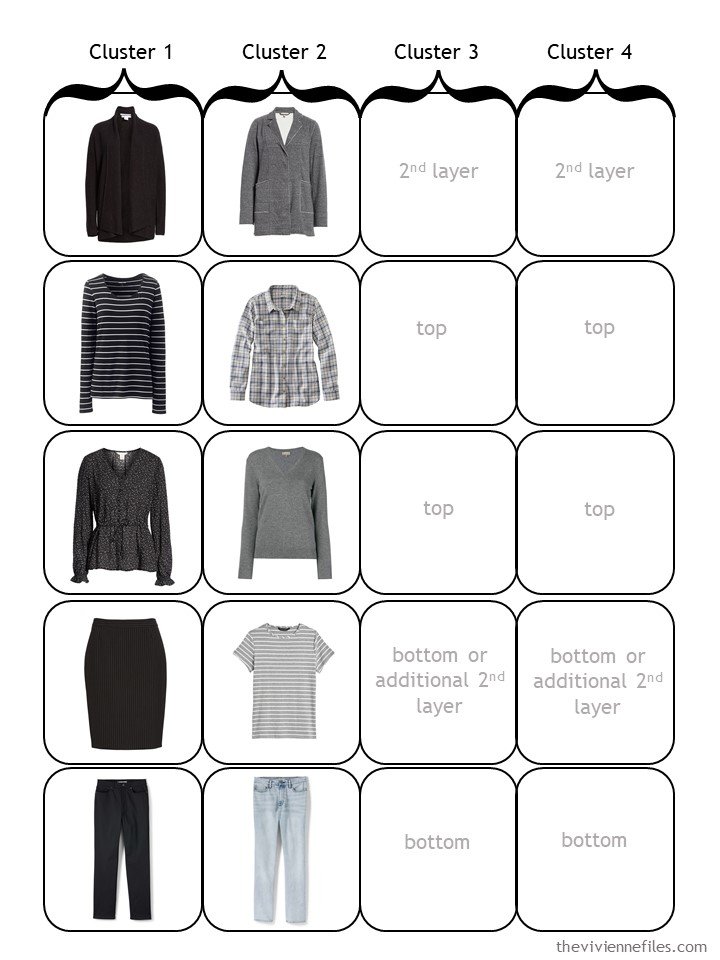 And her accessories are similarly well planned: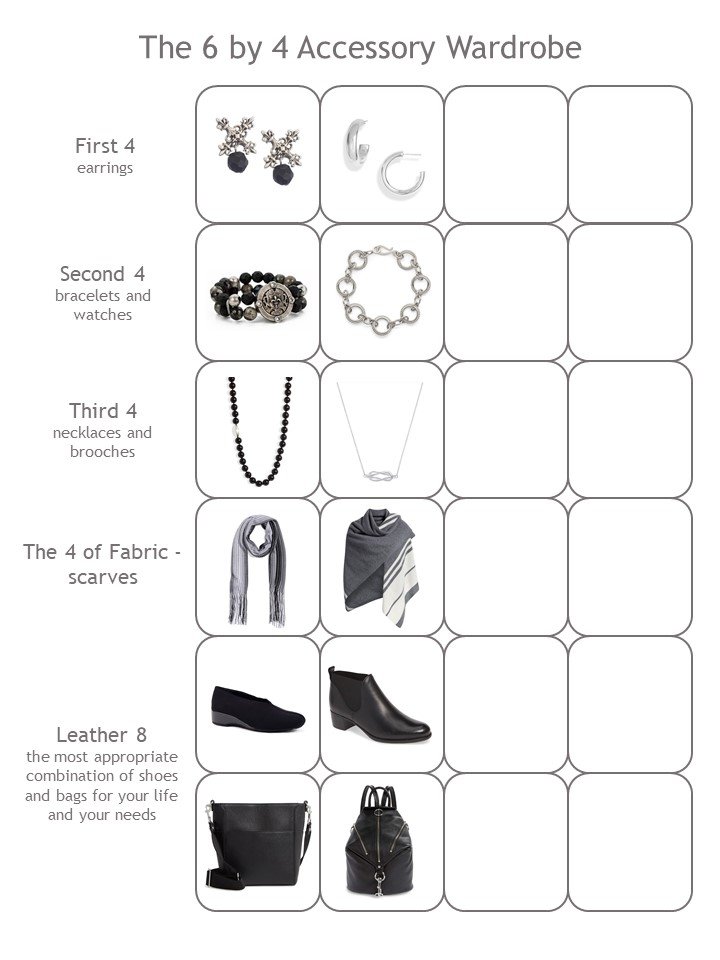 But now, she's going away for 13 weeks! A guest teaching post? A short course at a foreign school? Who could guess…
She knows that there are plenty of women who could travel forever wearing nothing but black and grey, but she's thinking that she wants to introduce some accent colors… Maybe something romantic? (ah, the plot definitely thickens, doesn't it?)
So she comes back to Romaine Brooks for inspiration, and finds this:
Same mood, same general "feeling," but softer colors that will be PERFECT with what she has already chosen for travel!
She has many of the appropriate things in her closet, but treats herself to a few "softer" pieces…
She's already finding lots of new outfits…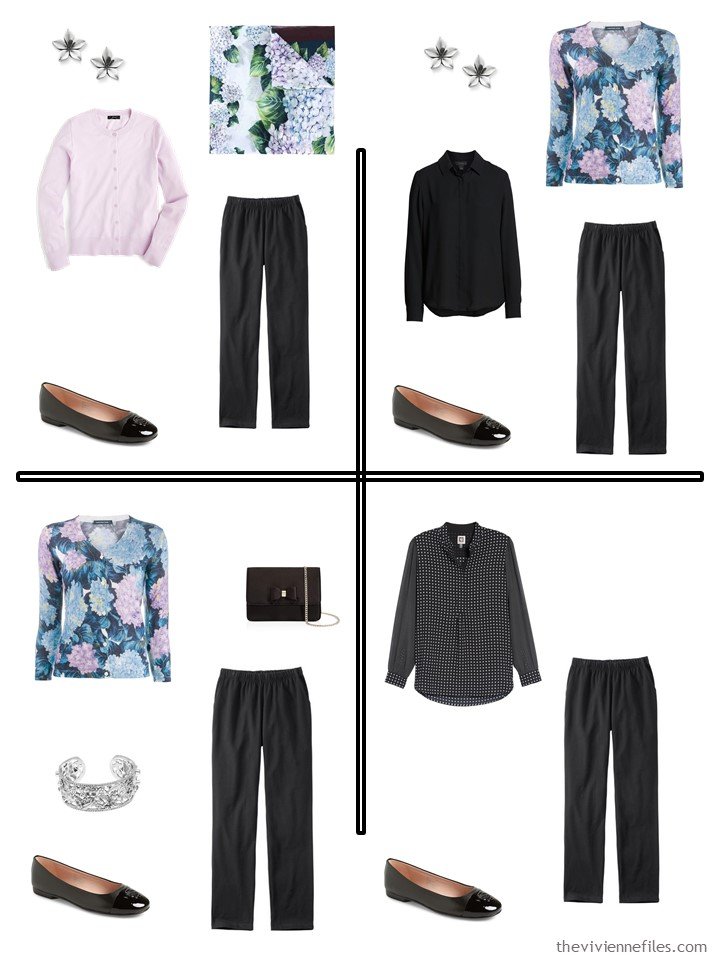 She's finding this very exciting; it feel quite different from her original travel wardrobe, although she's not adding THAT many accent pieces…
When she gets to her accessory plan, she realizes that she has enough shoes and bags! Others may feel differently, but she's not going to pack more… If she needs something, she could go shopping, of course. Shopping when away from home is always entertaining, and sometimes one finds something amazing to treasure as both a souvenir and a lovely accessory!
Just with her last cluster, she can pull together quite a few outfits: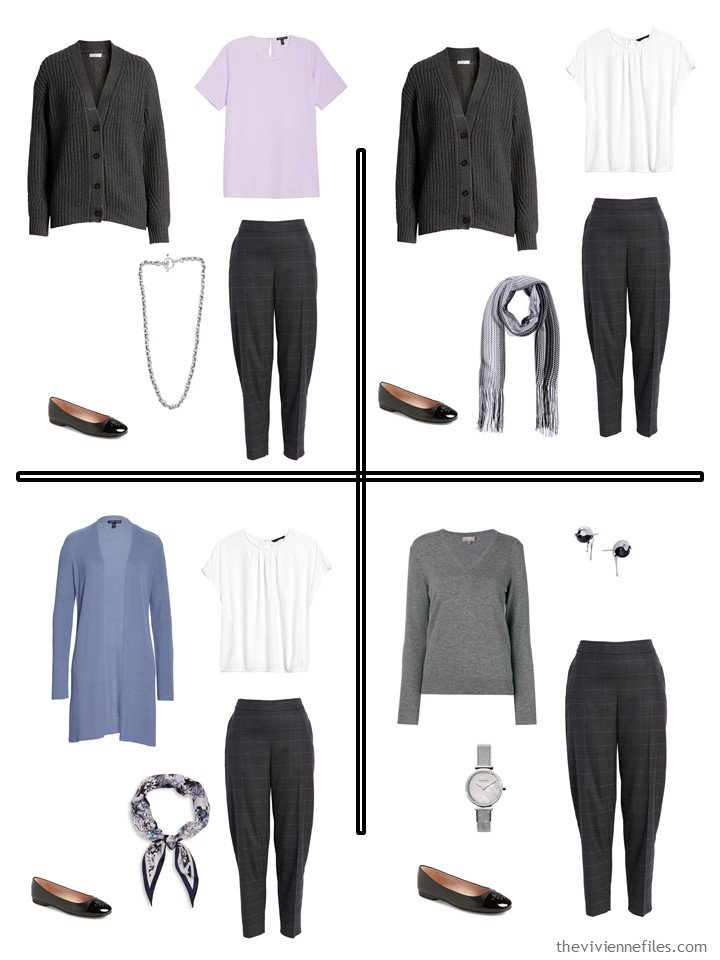 And when she pulls everything out to get ready to pack, it's a rather thrilling wardrobe of possibilities: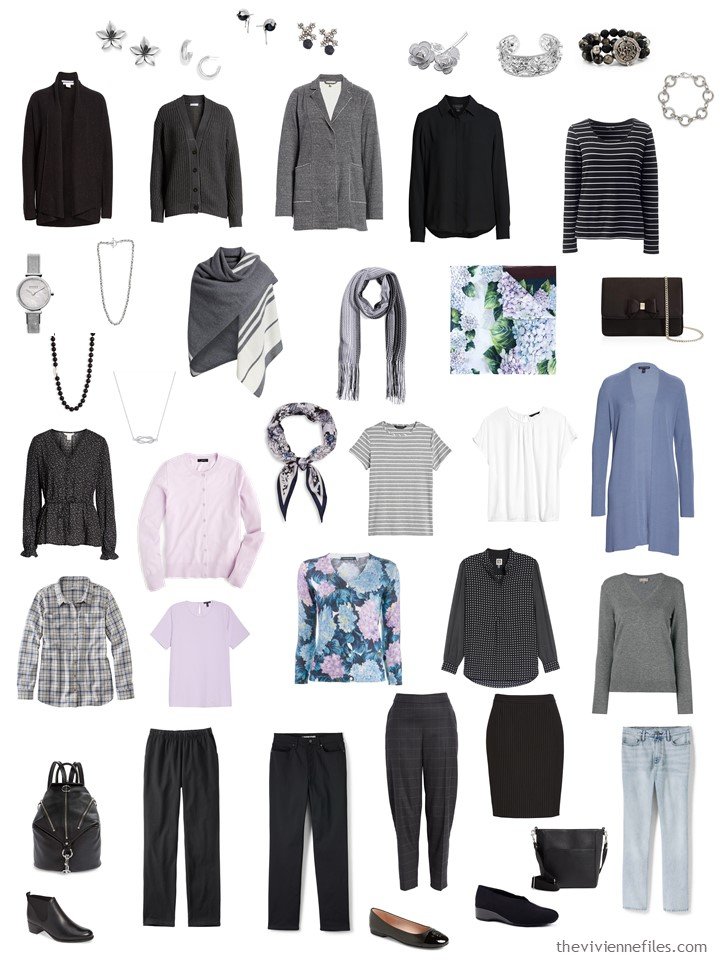 Her second ten garments work quite nicely with the first ten that she chose.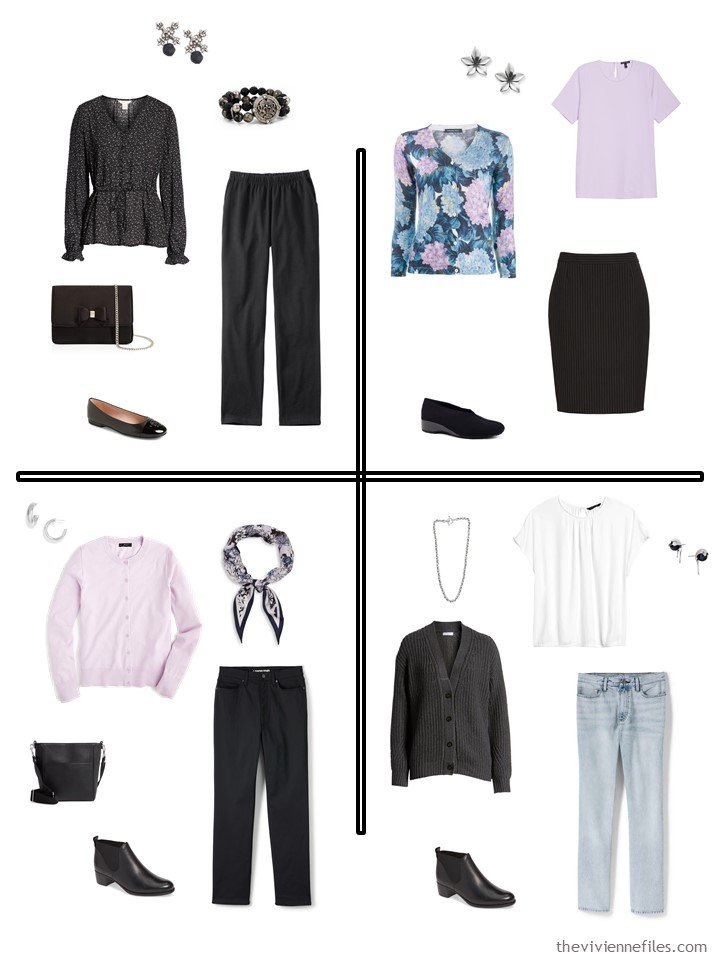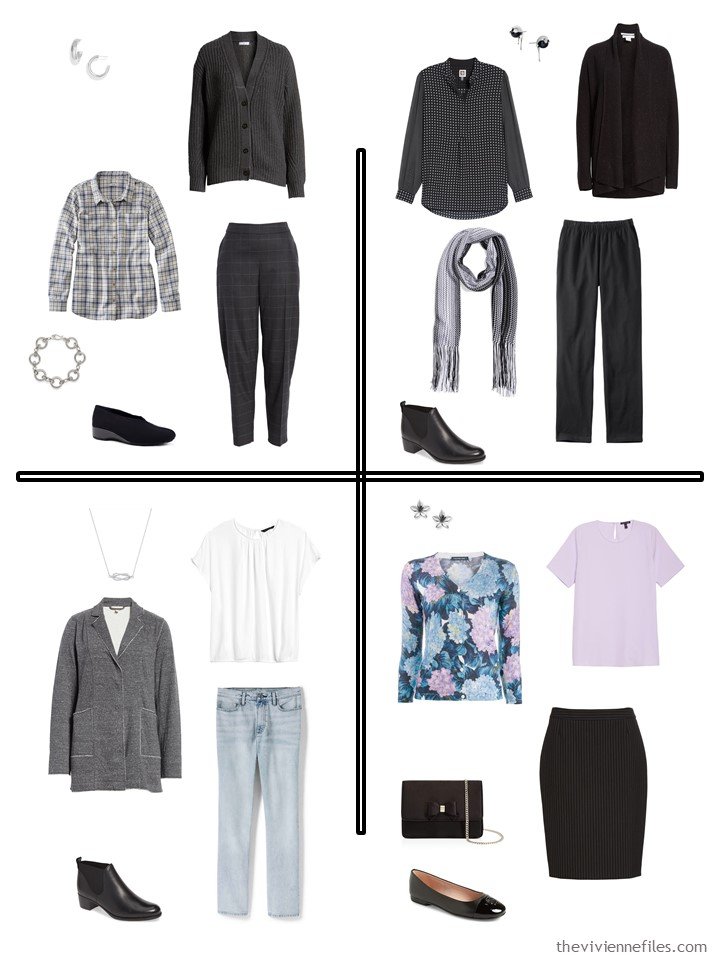 Evaluating these 20 garments within the guidelines of the 4-Cluster Wardrobe seems to indicate that she did indeed make careful choices: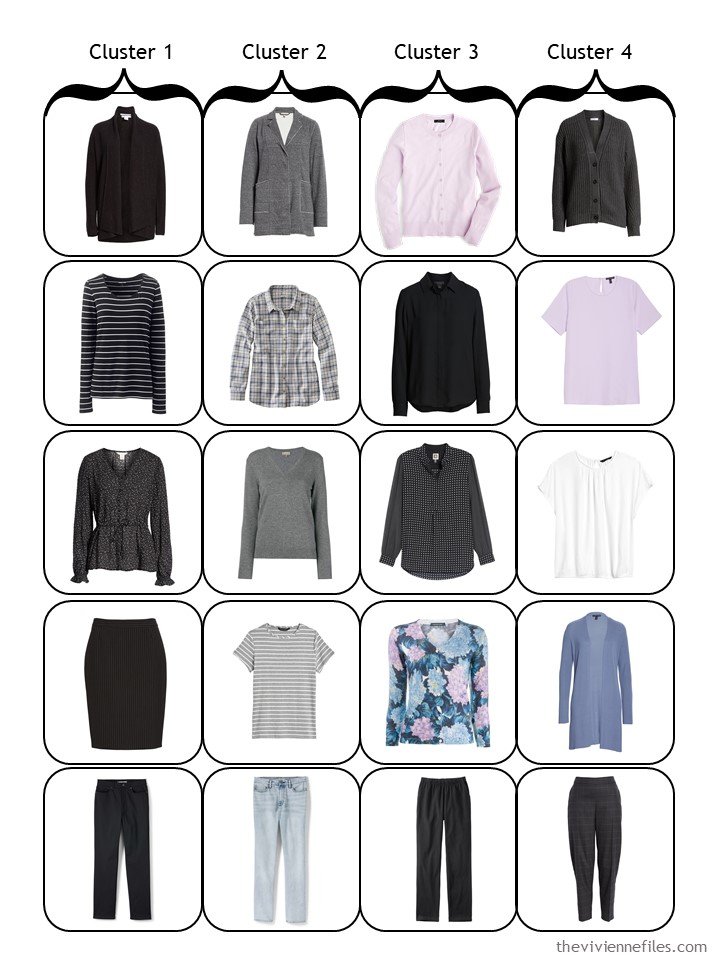 And she's not going to allow herself to be bothered by the gap in the accessory plan – she's not packing more things just to fill in some arbitrary template about what might be needed!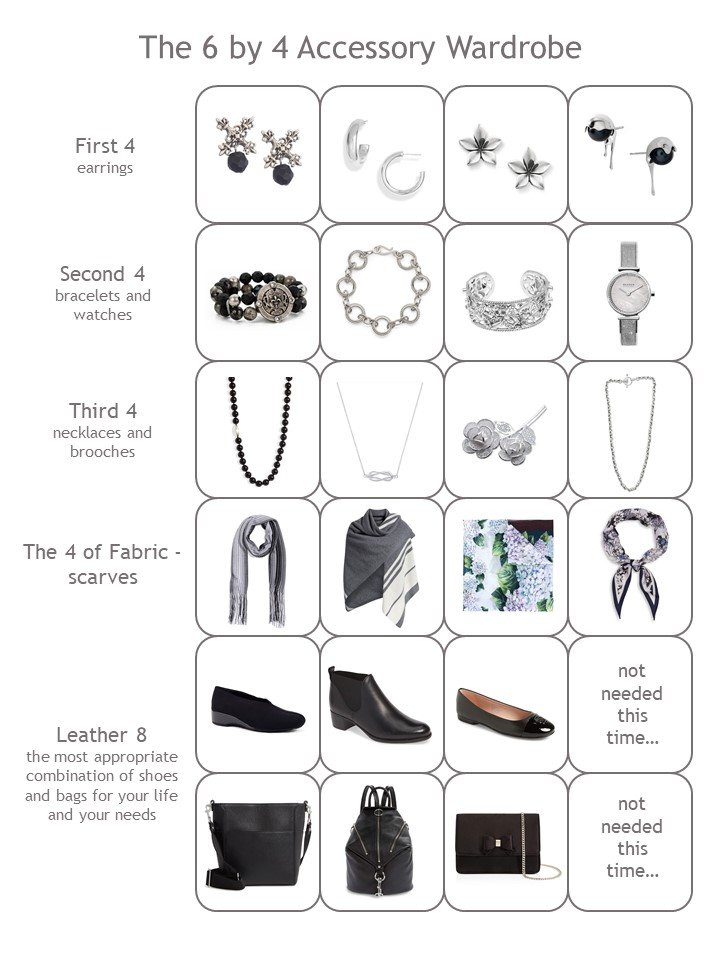 So, does her plan using 2 paintings from the same artist feel "right" to you? It's not easy to find 2 paintings that work so well together, but if you could isolate 2 (or 3 or 4?) items that are compatible, it's a great way to give yourself color and mood options…
I sense that Marie Laurencin might be a wonderful artist to use for this exercise…. Any others?
love,
Janice
p.s. 4 years ago I was adding accessories to a travel wardrobe in navy, ivory, hot pink and soft blue… What a combination of accent colors!