August 12, 2019
While the first 6 pieces of this wardrobe are versatile, our heroine could certainly use something to keep her a bit warmer, and give her that "finished" look that you get with a jacket or cardigan…
I'm a fan of keeping this first cardigan (or jacket) as simple as possible; simple = versatile when we're talking about clothes…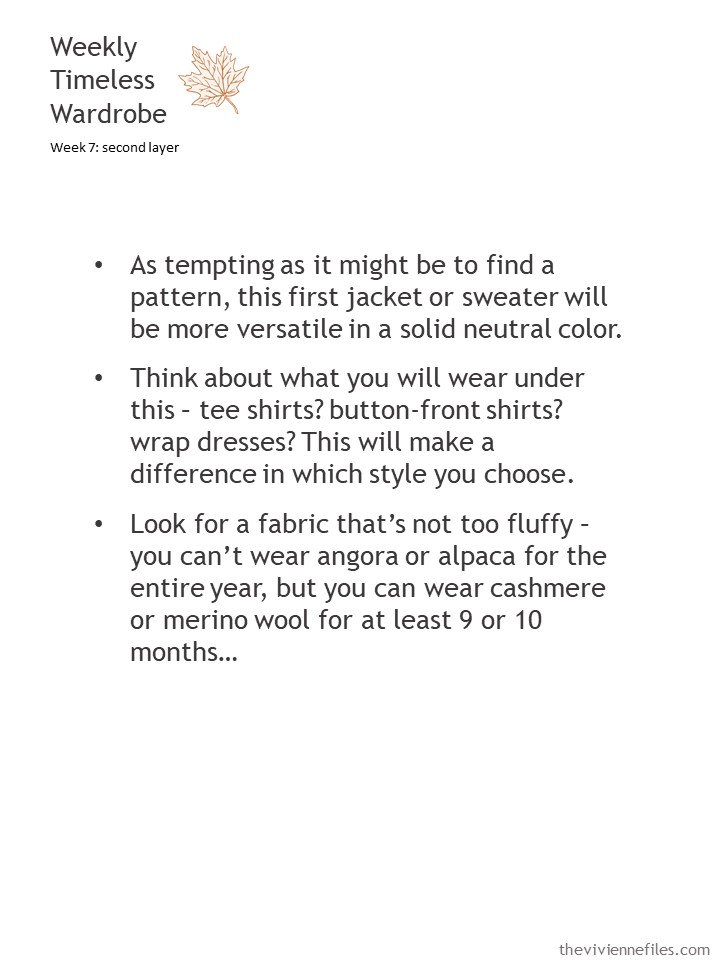 In all of the earlier weeks, we've been looking at pants, so I thought that I would show that a good cardigan is the perfect thing to wear with a dress. If you want to look more casual, or wear a summery dress when the weather cools down, a sweater is the answer!
Why yes, that handbag is absurdly expensive… But I like the way it looks here; I'm sure we can all find something a bit less expensive…
This next dress is very summery, but I think that the color makes it very suitable to wear all year 'round…
For those who have invested in an amazingly lovely sleeveless dress, and want to get their money's worth from it, but aren't always comfortable showing their arms…
A dress that you might wear to something festive can be "toned down" quite a bit with the right sweater:
A dress that's a bit too… fitted for work might be just fine with a sweater over it, eh?
And if you don't wear dresses, you can still look quite dressy with the right sweater and a pair of lovely trousers…
I buy myself 1 new cardigan every autumn… This year I bought the marled grey cardigan that I show with the charcoal summer dress…
If you were getting yourself 1 new sweater for this autumn and winter, what would it be?
love,
Janice
p.s. 3 years ago I added accessories to a beige wardrobe with orange and bright blue accent colors…