June 16, 2019
Remember our friend the political candidate? Of course she won her election…
She campaigned wearing a small wardrobe based on this painting, and color palette: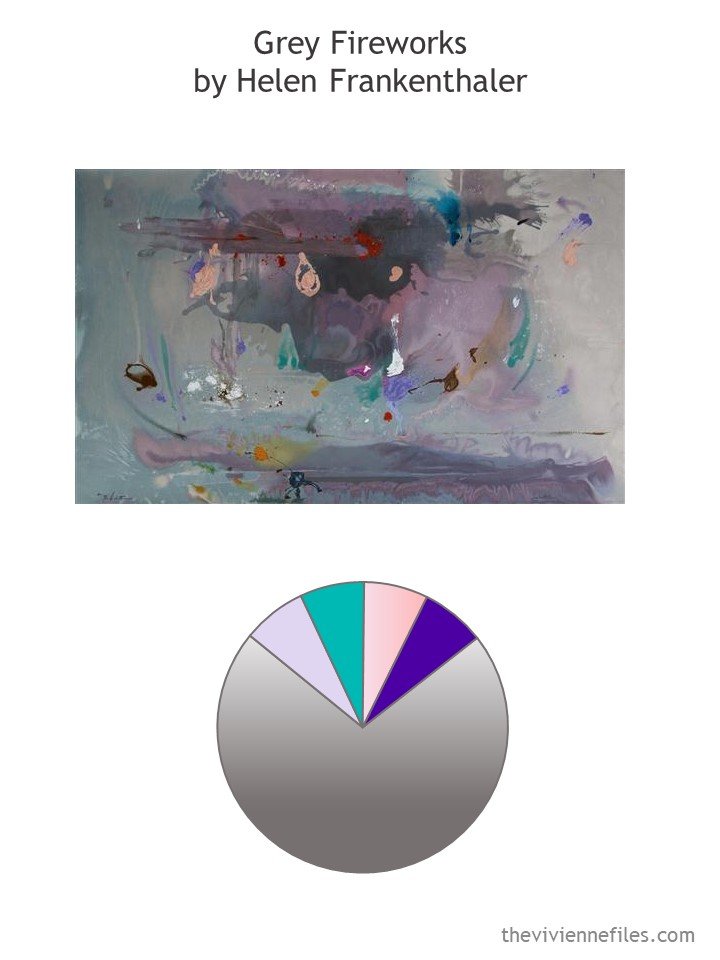 Now, she's getting ready for the legislative session in the fall! She's taking the train to the capitol on Tuesday mornings, and staying until until Friday afternoon… Trying to get familiar with the routine, and the policies, and the procedures. Even though the legislature isn't in session, there's plenty to do, and so MUCH to learn…
Since she had such luck with her wardrobe during the campaign, she decides to make only the slightest of changes to her wardrobe plan…
This scarf, in her travel outfit, is much more beautiful than you can see in this photograph…
First change is that she's taking a pair of jeans with her! She will be able to dress them up if necessary, but they are definitely jeans. Some days she just won't need to get dressed up…
Of course she wants a dress… through the summer it will be invaluable!
But one day… shopping… she makes a (for her) huge change. She buys 2 pieces in her favorite purple! Not a grey skirt and top with a purple cardigan!!! (this was a touch decision for her – this purple is also available in pants, a sleeveless top, a dress and a long-sleeved top; it took quite a while for her to choose the pieces that would be most versatile for her…)
She knows that it's a break in her normal system, but when she sees the skirt… well… sometimes you have to listen to your heart, right?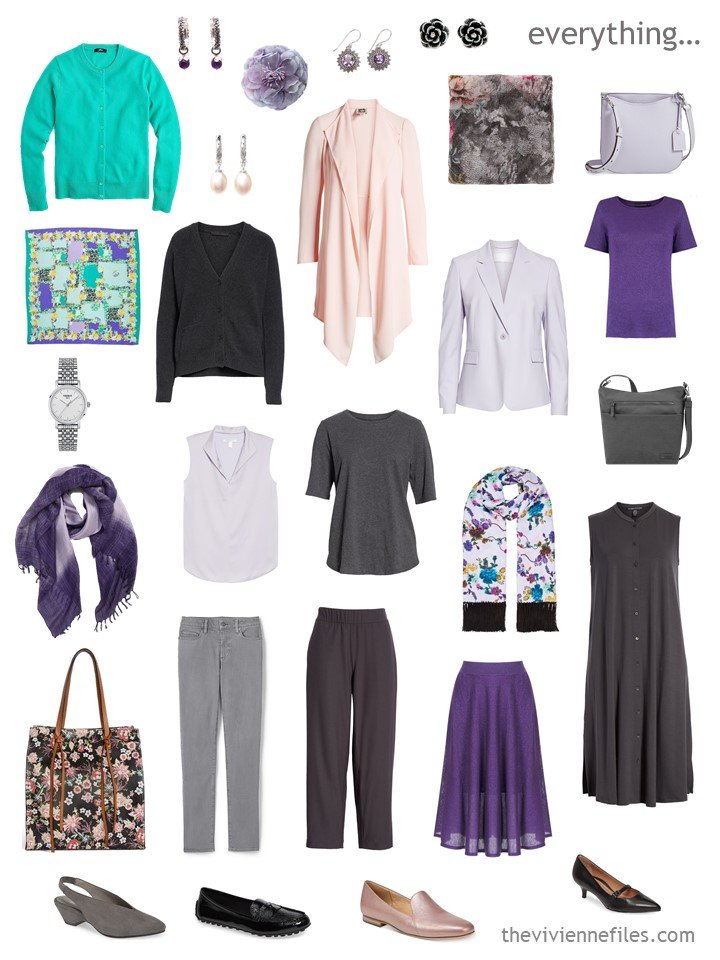 She's still got plenty of options, even with the wild purchase of a purple skirt and top…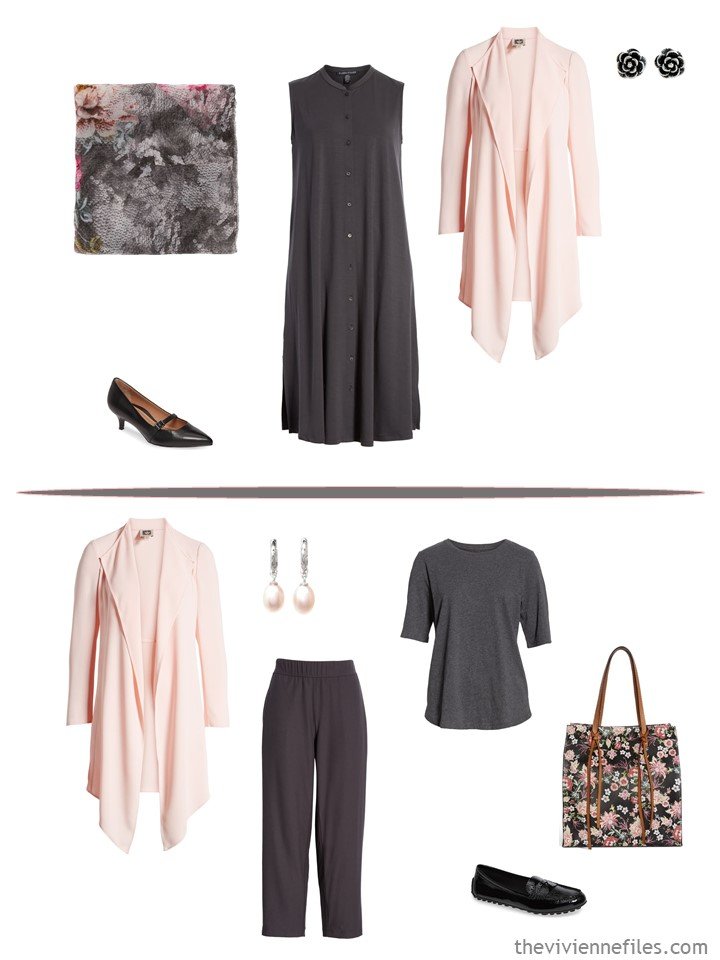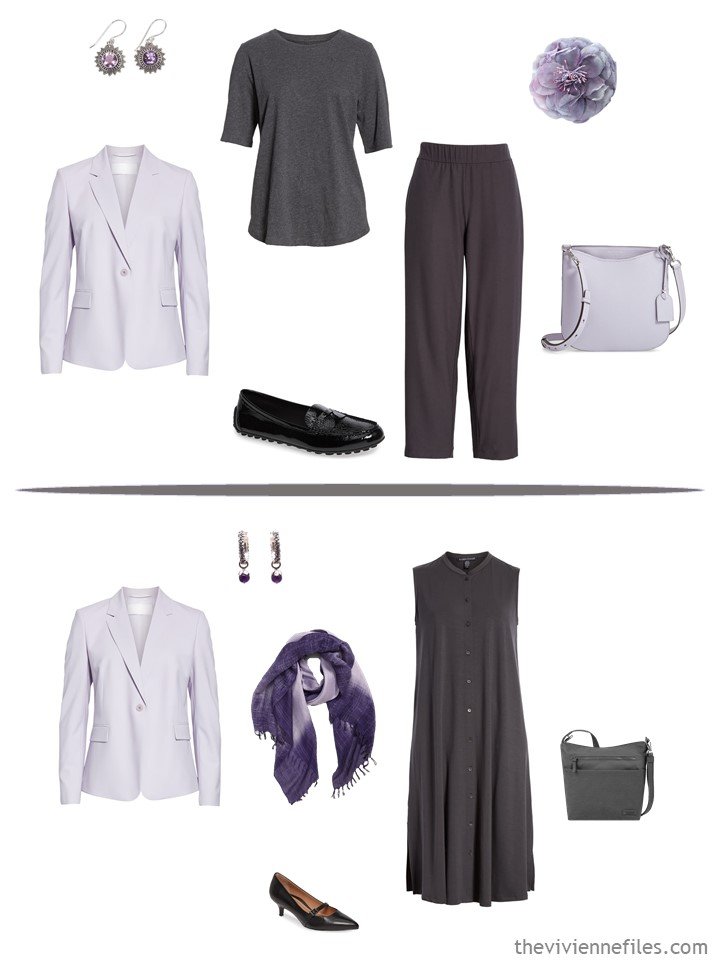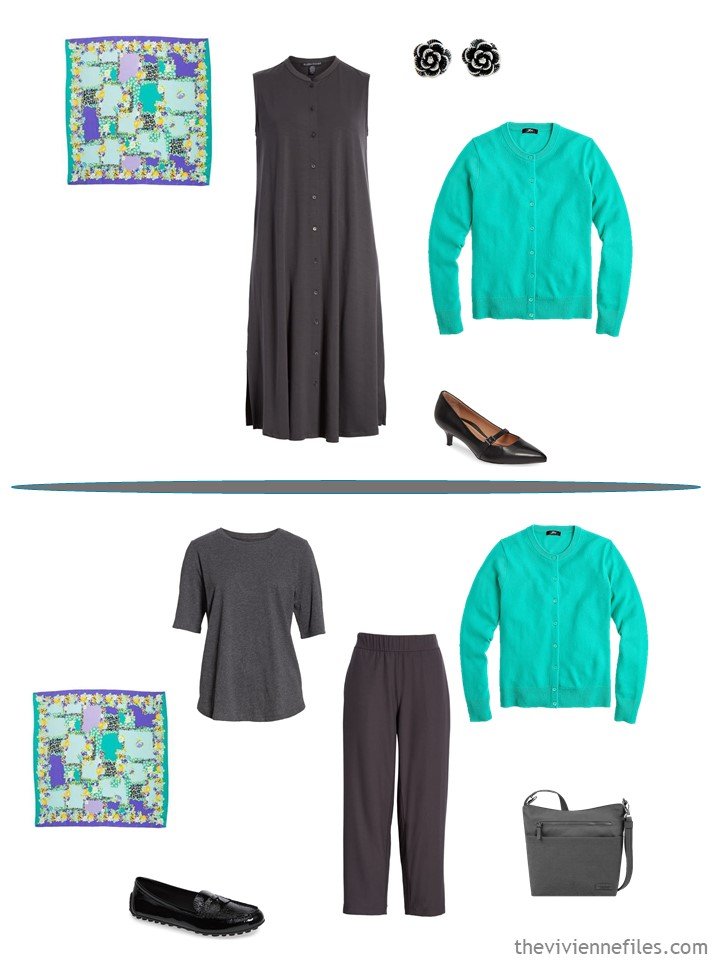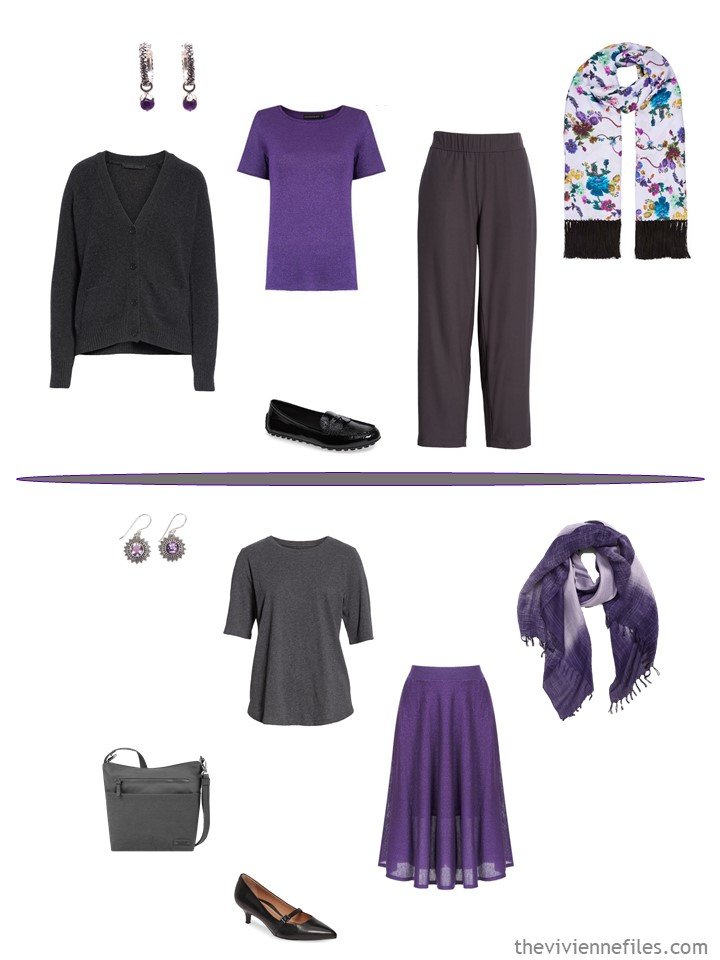 Talk about options – look at how well her winter campaigning wardrobe combines with her newer work outfits: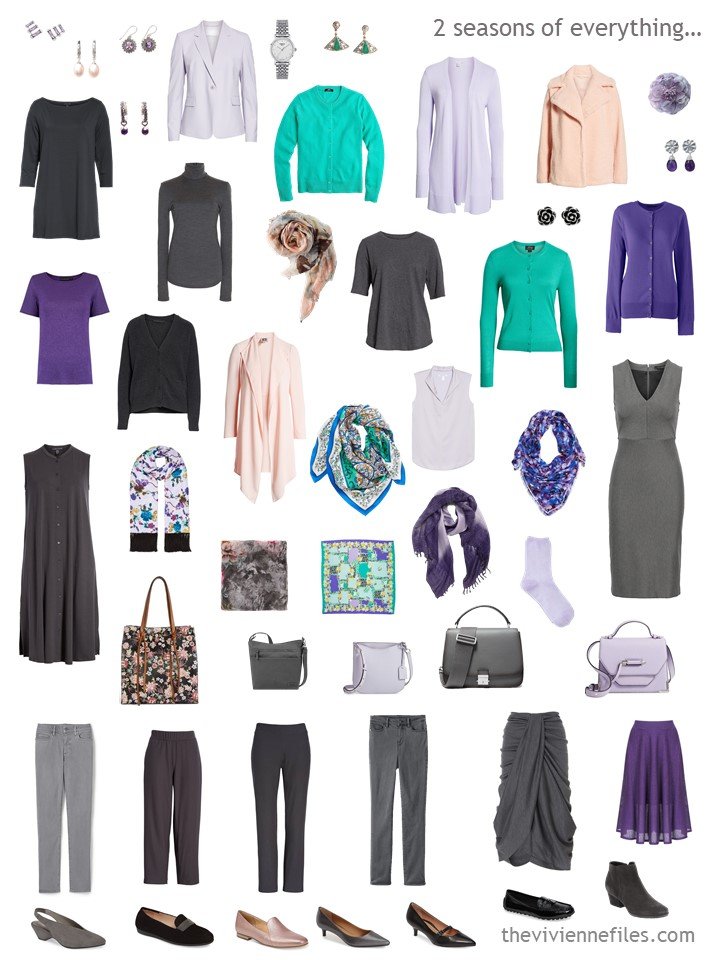 It will be interesting to visit her in the fall to see what her wardrobe looks like after the autumn legislative seasons start, eh?
love,
Janice
p.s. 3 years ago I was packing for Paris and/or Florida… I really had to refresh my summer wardrobe for these trips!