March 11, 2019
She's running for office… Not a big office, nothing that will require travel beyond an hour's drive from her home in order to campaign. But she's serious about it! This is what she's using to help her focus her campaign wardrobe…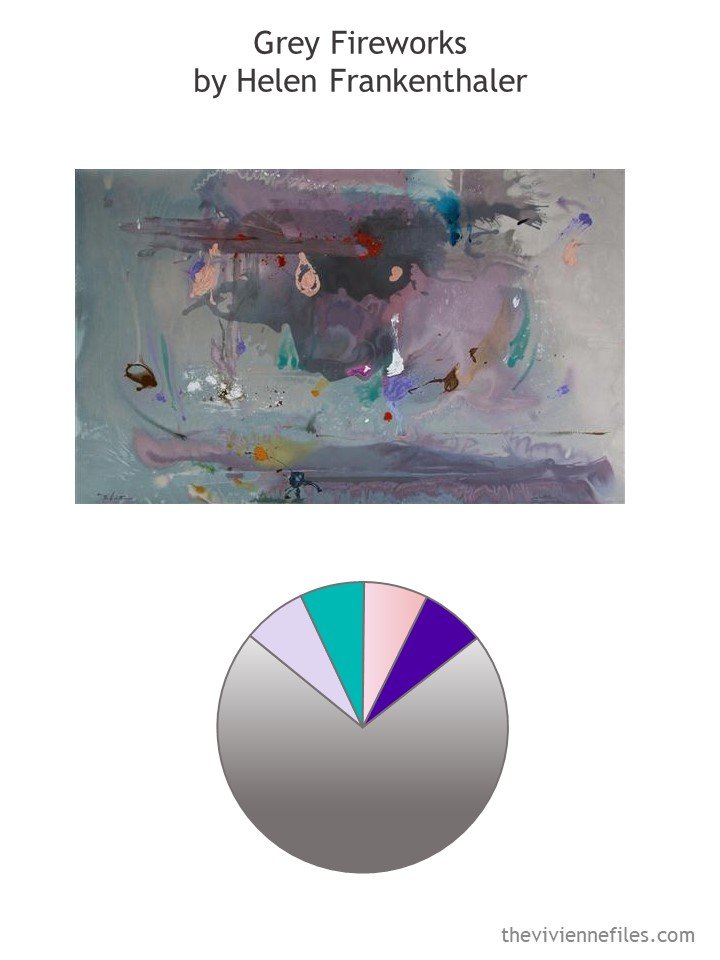 She enrolled in a 3-day workshop for women running for office… And she's going to use this trip as her dress-rehearsal for some of her campaign outfits!
She's taken a close look at other women who are running for office, and she's noticed that some of them wear a very neutral "core" outfit (often black tops and pants) with accent jackets… She's going to emulate this idea, using dark grey as her neutral, and 4 accent colors taken from her favorite painting.
Since she will be driving to many of her events, and won't have to spend very many nights away from home, she's including quite a few handbags… Maybe they're excessive, but she likes them, and that's worth a lot!
Yes, people will see her in the same clothes quite a bit, but that's actually something that she wants…
Since the environment is a part of her platform, she doesn't want to wear an endless range of clothes – that would be wasteful, an expense she can't really absorb, and a distraction that she doesn't want to think about…
This is what she's taking to the seminar, and what will be the core of her public-facing wardrobe. Yes, she needs jeans, because she will be visiting rural areas where being too dressy could be just plain wrong!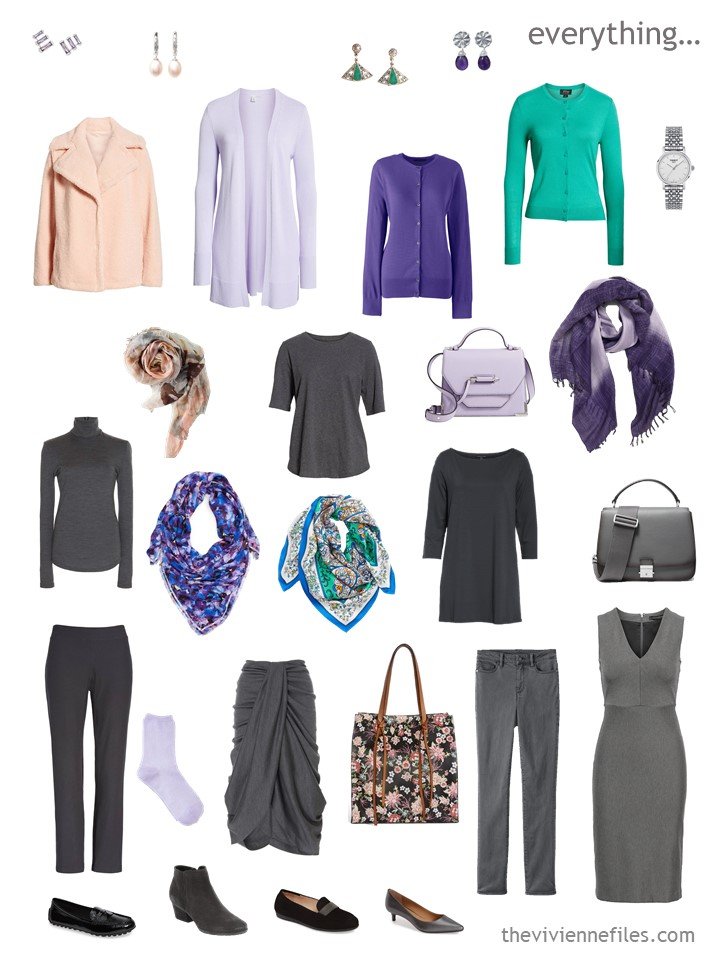 The nice thing about this wardrobe is that she can wear any of her "core" grey outfits with any of the 4 accent colors!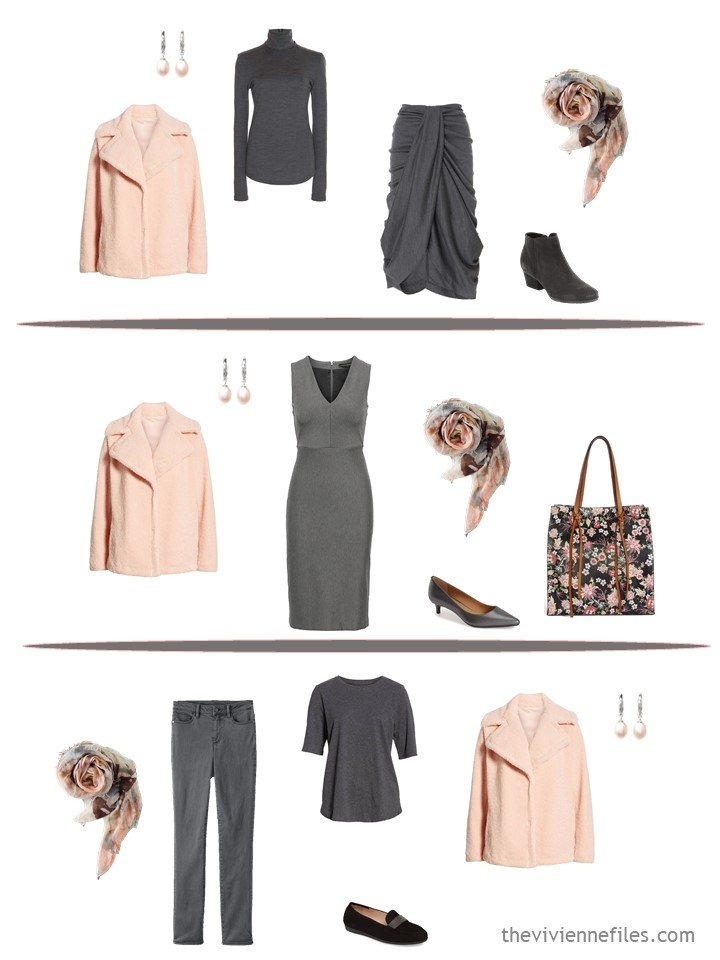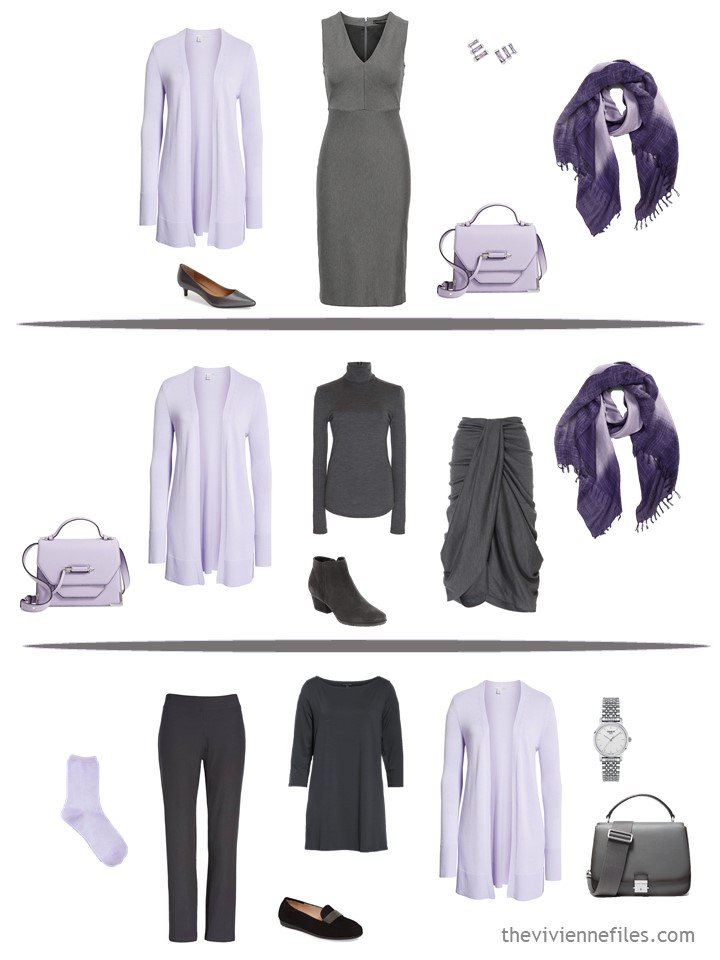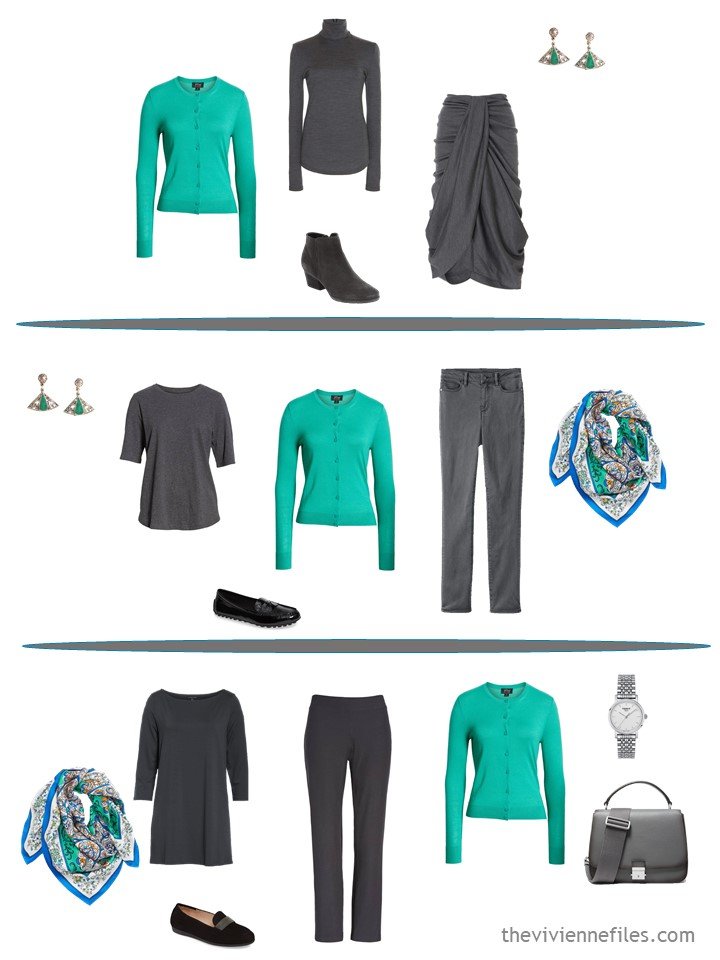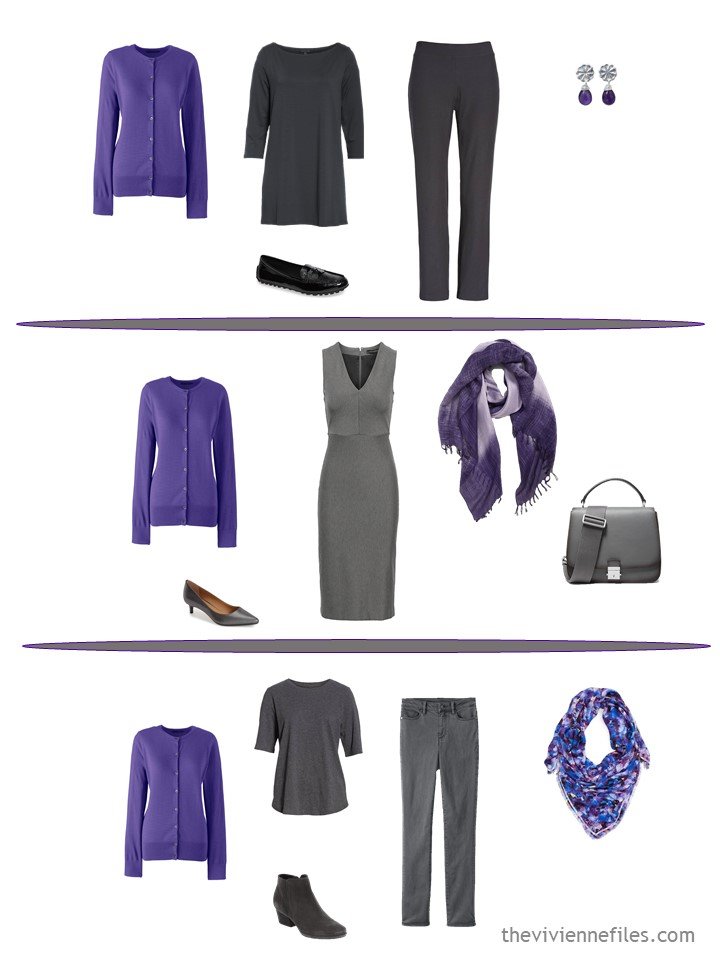 Do you notice what politicians and candidates wear? I do occasionally, and then I remind myself that their clothing is NOT what should be important to me!
love,
Janice