March 9, 2019
Planning a wardrobe with mostly neutrals doesn't mean that your wardrobe will be predictable…
Let's start with this most wonderful painting: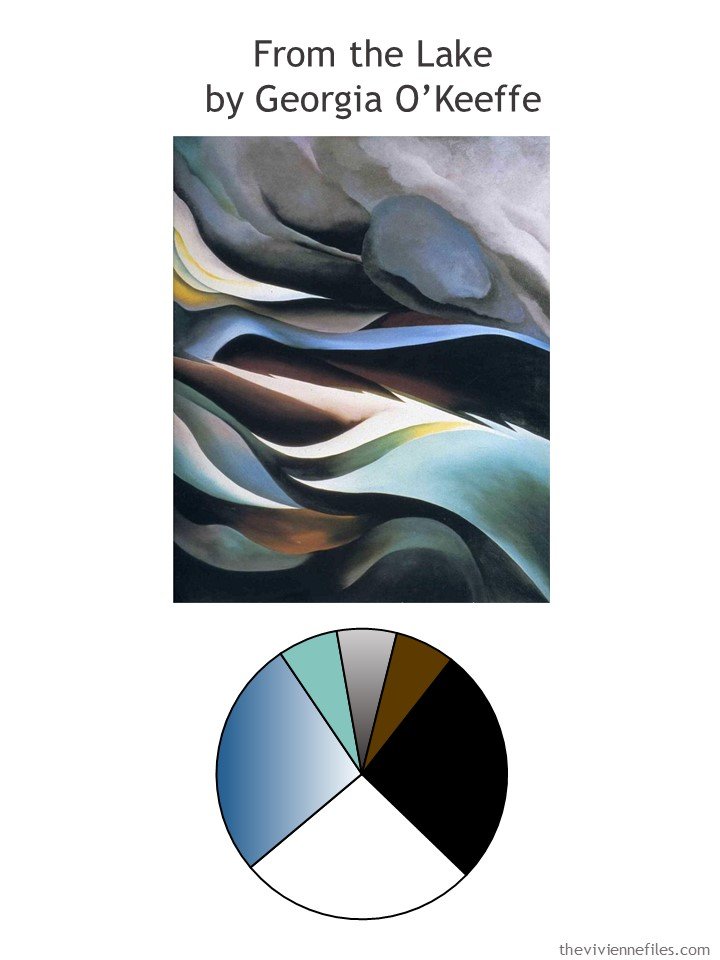 It's pretty simple – we can start with the same neutral clothes that we used a few days ago…
Ah, but the accent pieces are quite different. One of the neat things here is that this heroine could have 5 neutrals… the brown and the grey would both be excellent secondary wardrobe neutrals, don't you think?
This wardrobe feels very different to me than the earlier version with bright accents: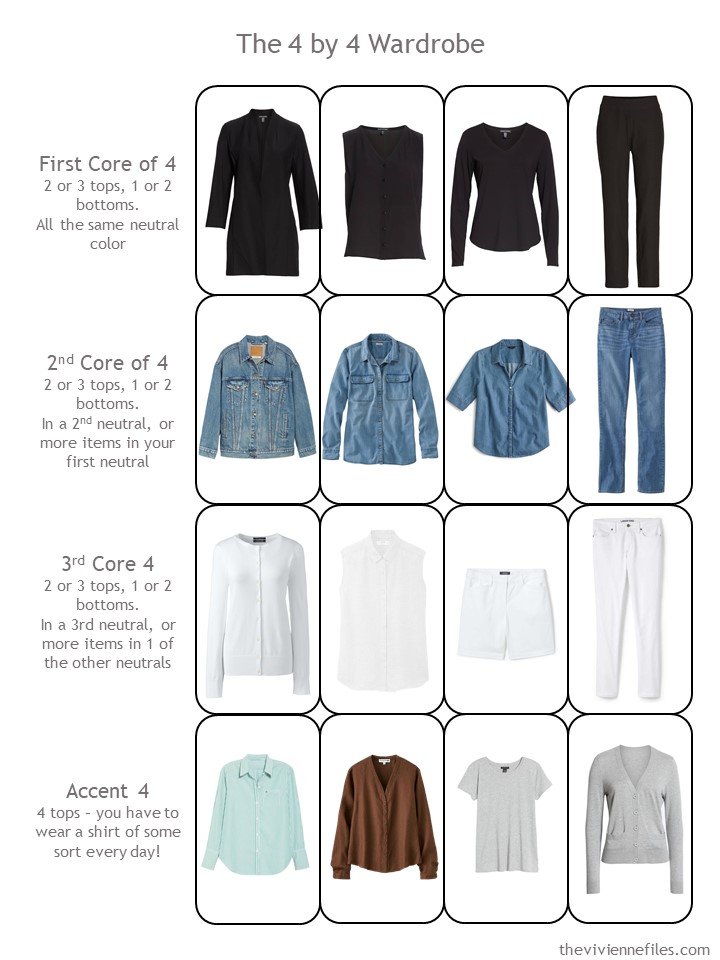 I've kept the silver earrings, and then added in brown and aqua…
Same with the bracelets – her neutrals are still perfect for her wardrobe, but she now has the freedom to add a couple of accent pieces:
And all of her necklaces are perfect for her new wardrobe…
The most fun part of any wardrobe – to me, at least – is the scarves…
The "accent color" leather goods aren't really bright – this is where the neutral nature of the accent colors really is apparent. It was just accidental that the gym shoes has a bit of aqua on them; it's too much to imagine that you could actually coordinate gym shoes to much of anything! (my hiking shoes are the most gruesome combination of lavender and pond-scum green you can imagine – they were purchased for hiking, NOT for their looks!)
The neutral black leather goods can easily stay the same…
I didn't change that many pieces here, but I feel like has a different "sensibility" than the earlier version with brighter colors: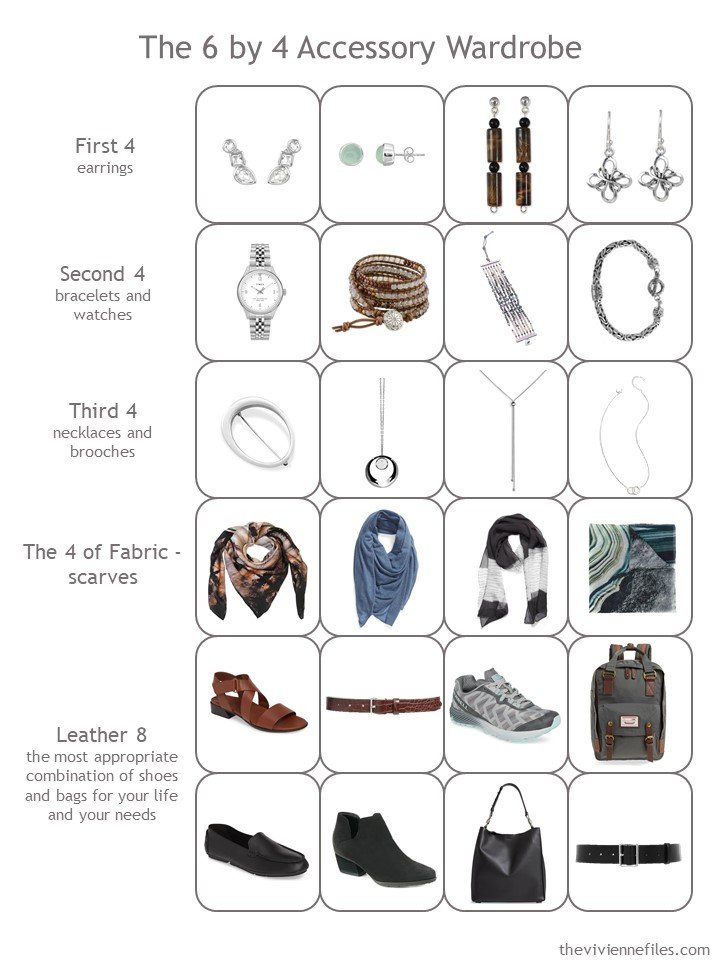 Now, assembling the outfits was quite a bit easier. Sandals make a lot of difference!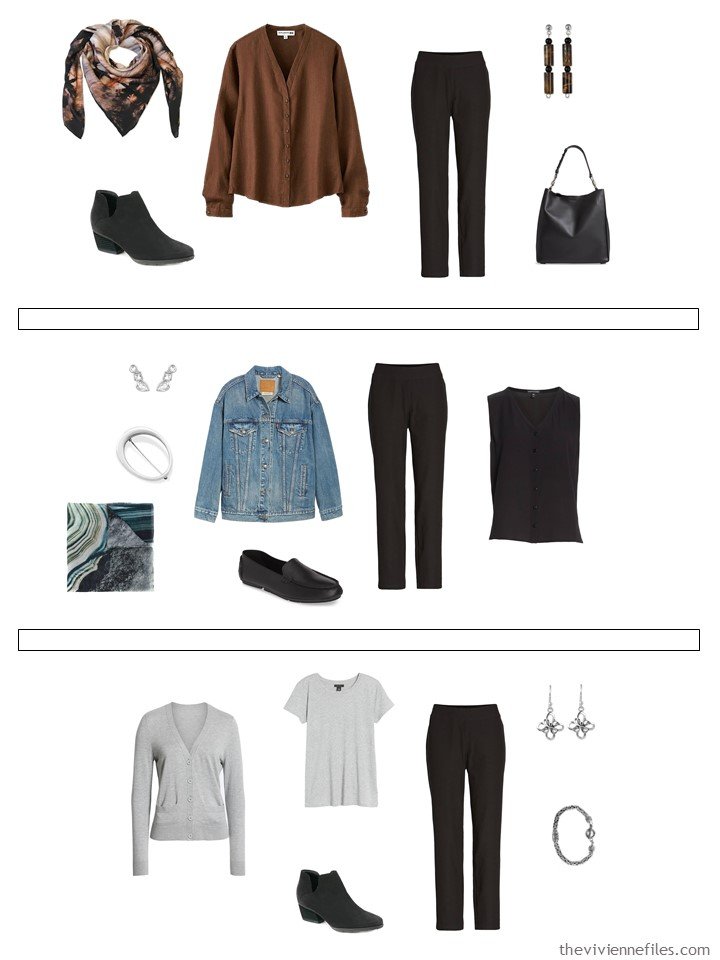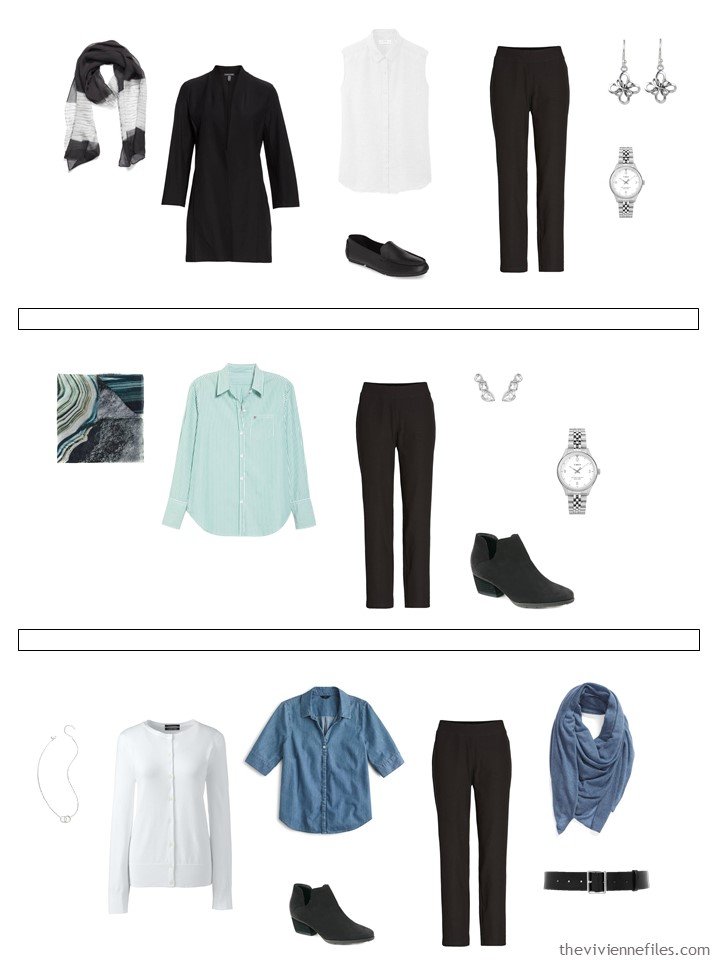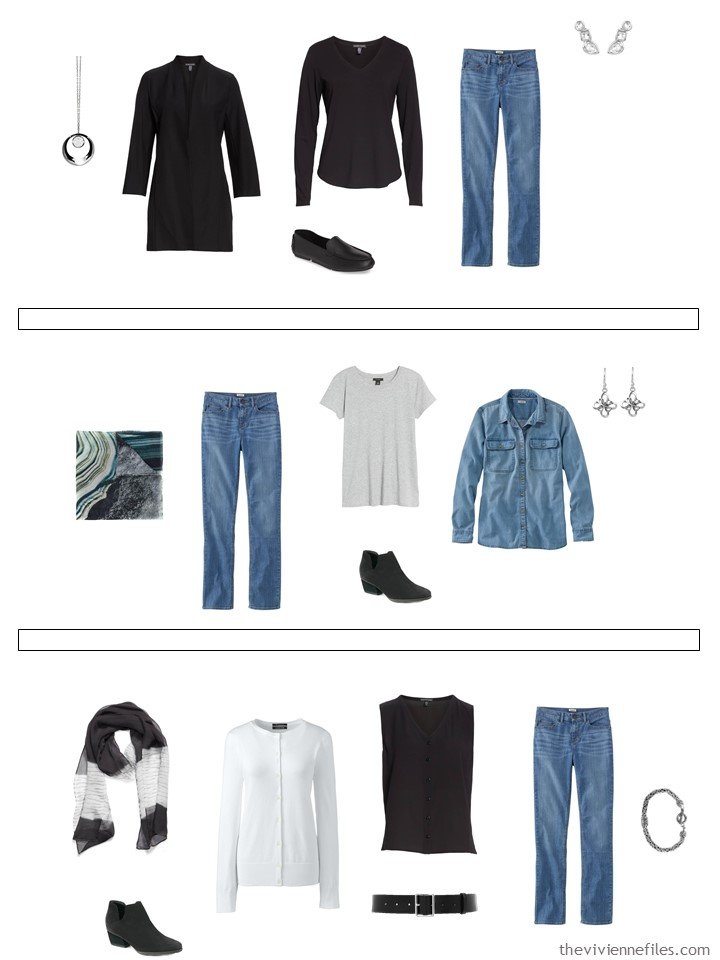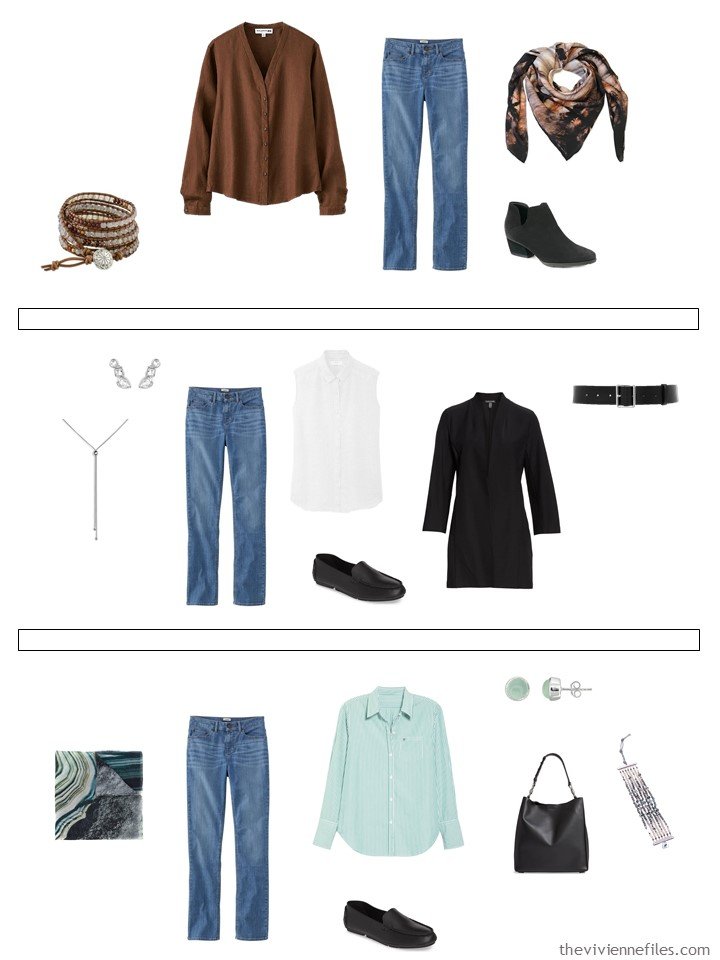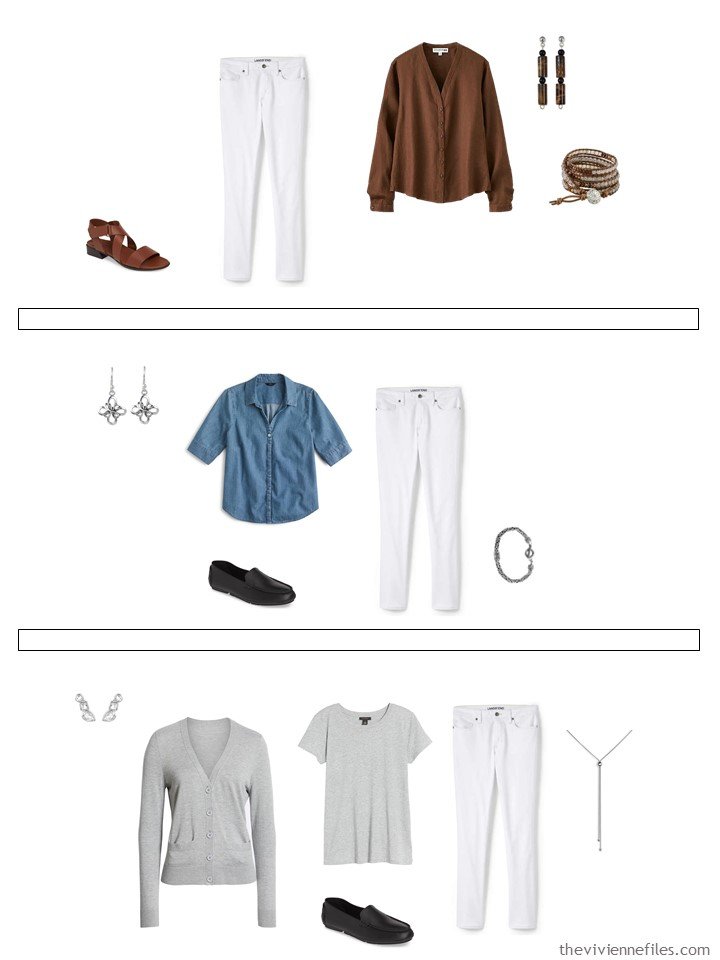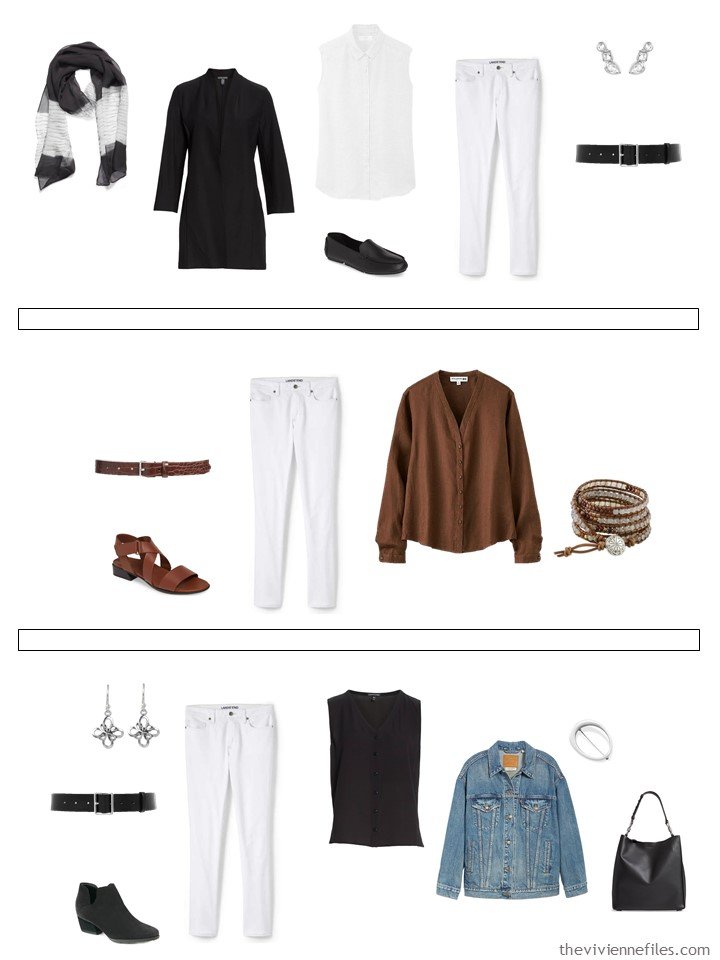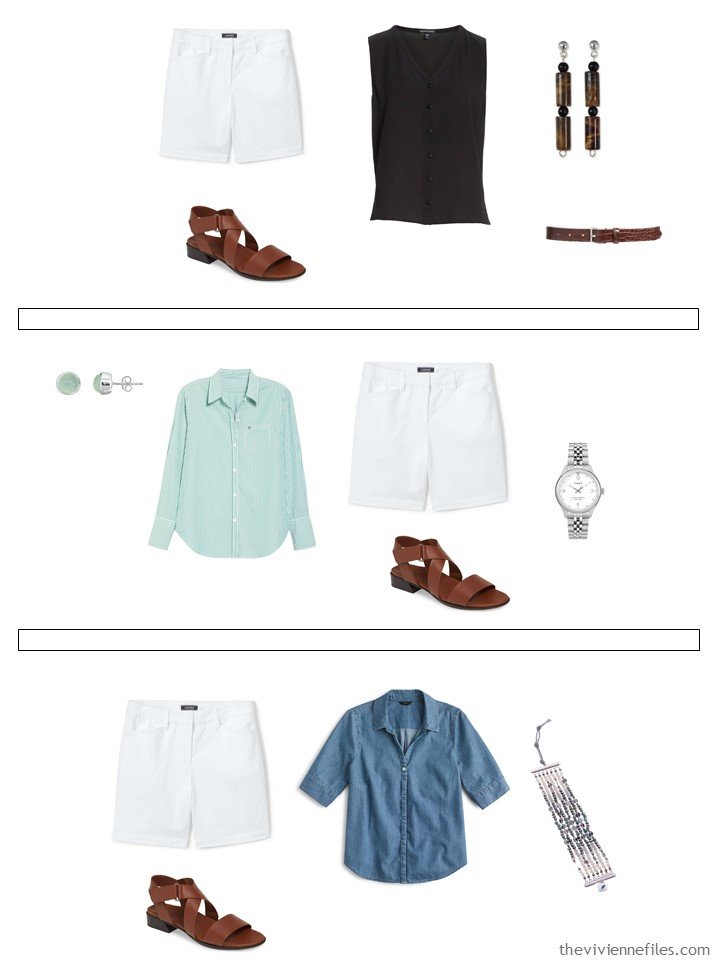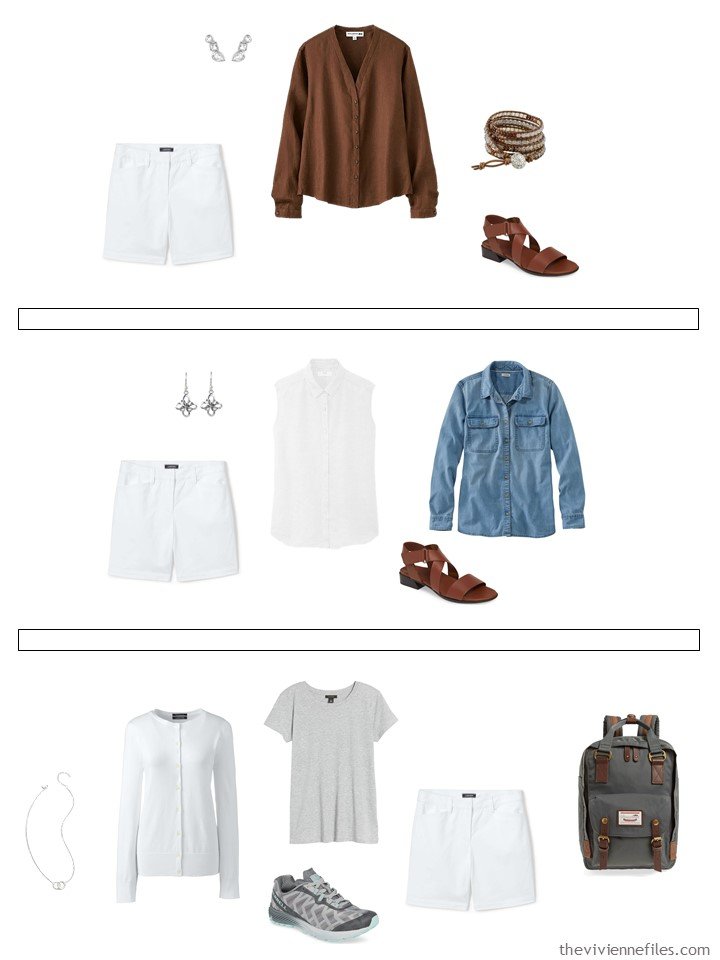 Are you more comfortable with the brighter accent colors, or would you be more likely to wear this more muted wardrobe? I'd like bright, but they would have to be different accents… I'm going to have to keep looking for my version of this wardrobe!
love,
Janice