May 8, 2019
And sometimes, flowers are what inspire you to update your warm-weather wardrobe…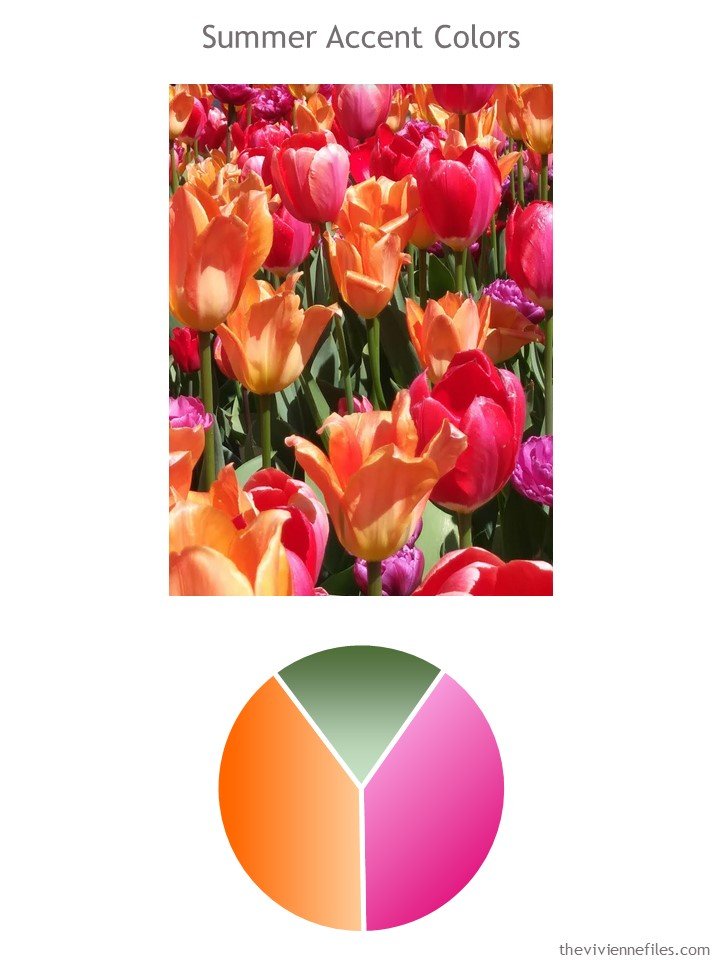 Many of us have a pretty decent core wardrobe to carry us into the warm weather…
Many people could get through quite a bit of the summer with just these 9 garments – especially if you have to dress for work every day, and this is your leisure wardrobe.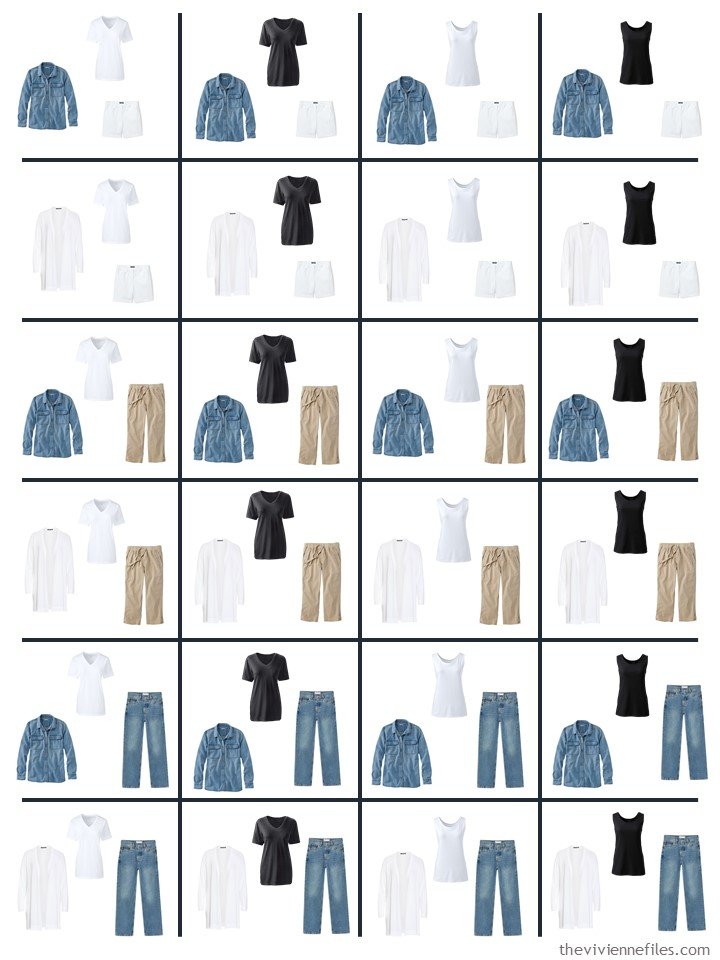 But maybe you want to brighten up your core wardrobe with some pretty colors?
Even just one "French 5-Piece Wardrobe" in an accent color can give you quite a few new outfit options: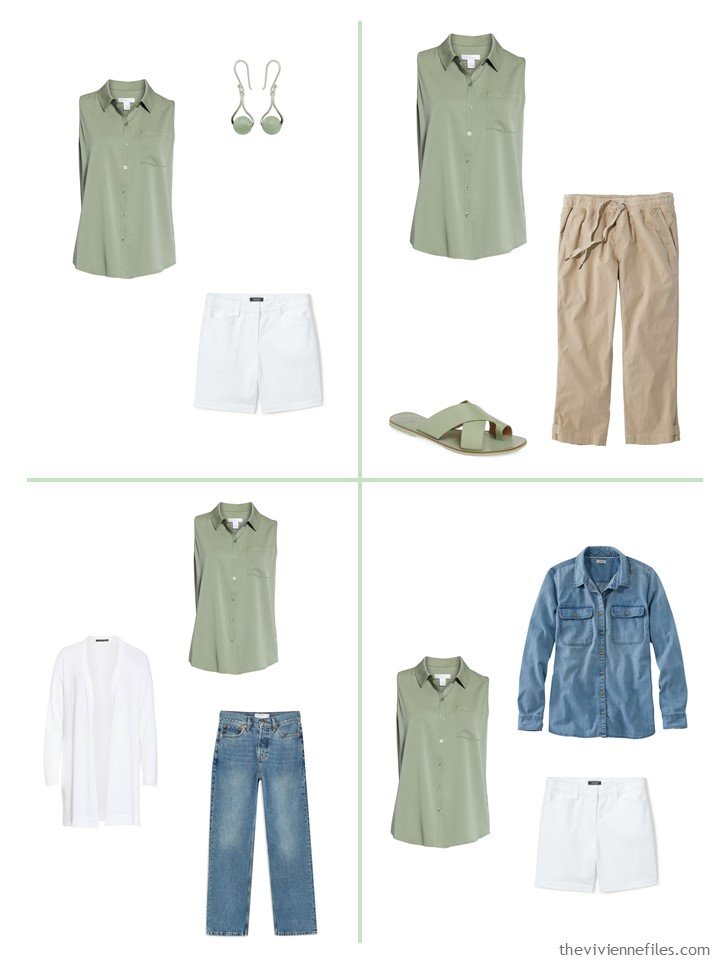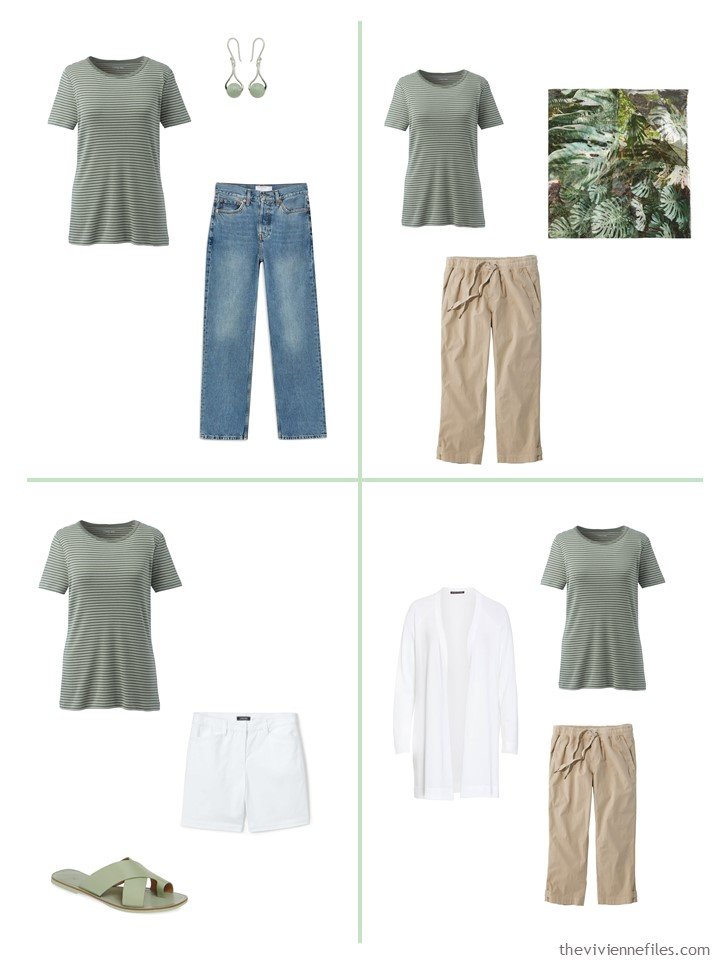 Maybe you're in the mood for orange?
Lace is fun for summer – not insanely dressy, just a pretty way to update a tee shirt…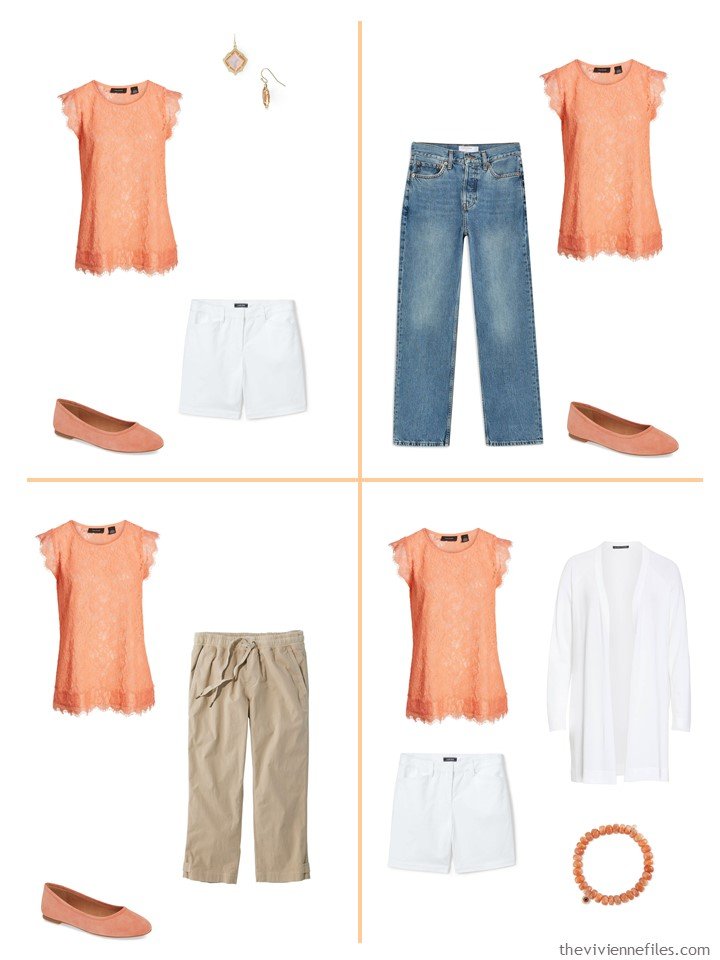 The nice thing about getting a sweater in an accent color is that you could legitimately wear it throughout the year. At least in Chicago, we will have days in July and August that are "sweater-worthy!"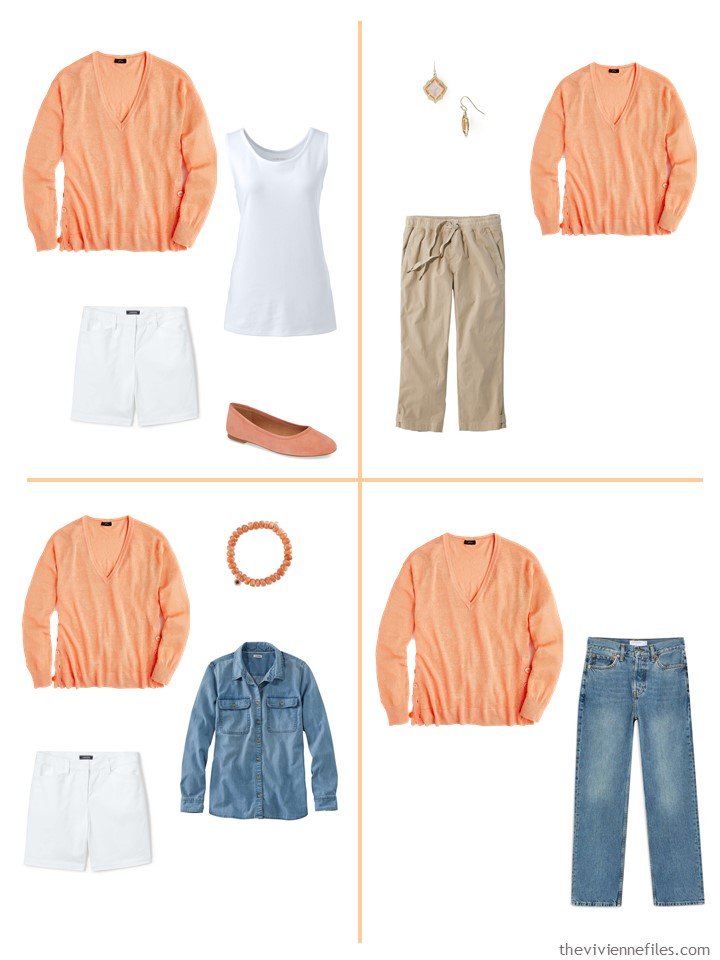 No matter what your favorite neutral colors are, this bright pink will look great with them! Imagine navy, ivory, olive green…
yes, the scarf above might be lovely with the orange pieces too…
A top in simple fabric but a pretty cut could be as useful over the winter holidays as it is in the spring…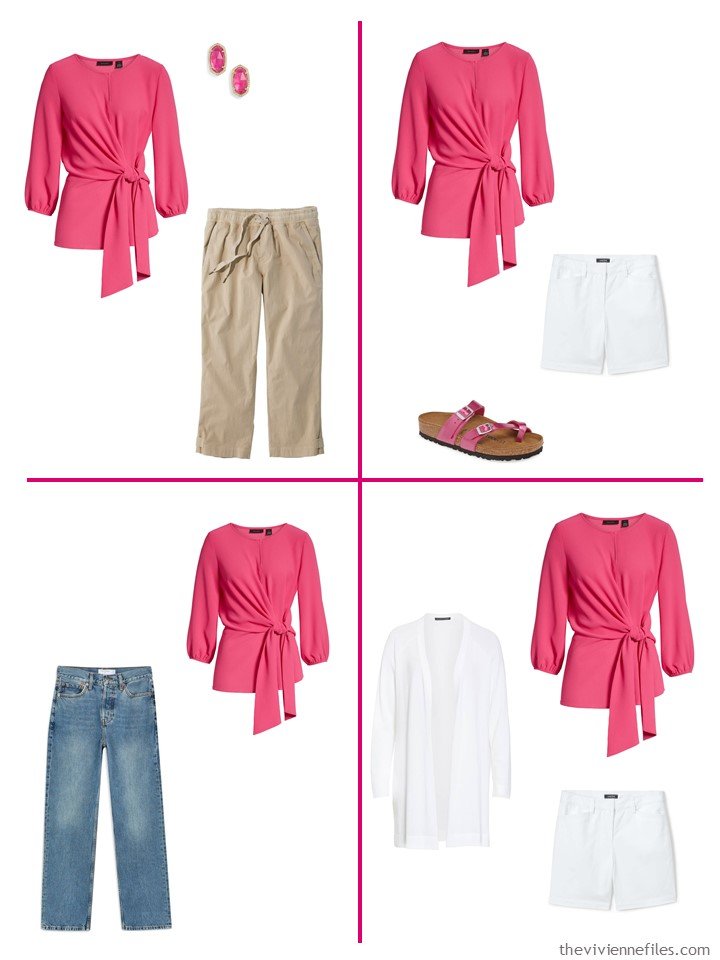 And the easiest way to update with pretty colors is a tank top; these come in 15 colors…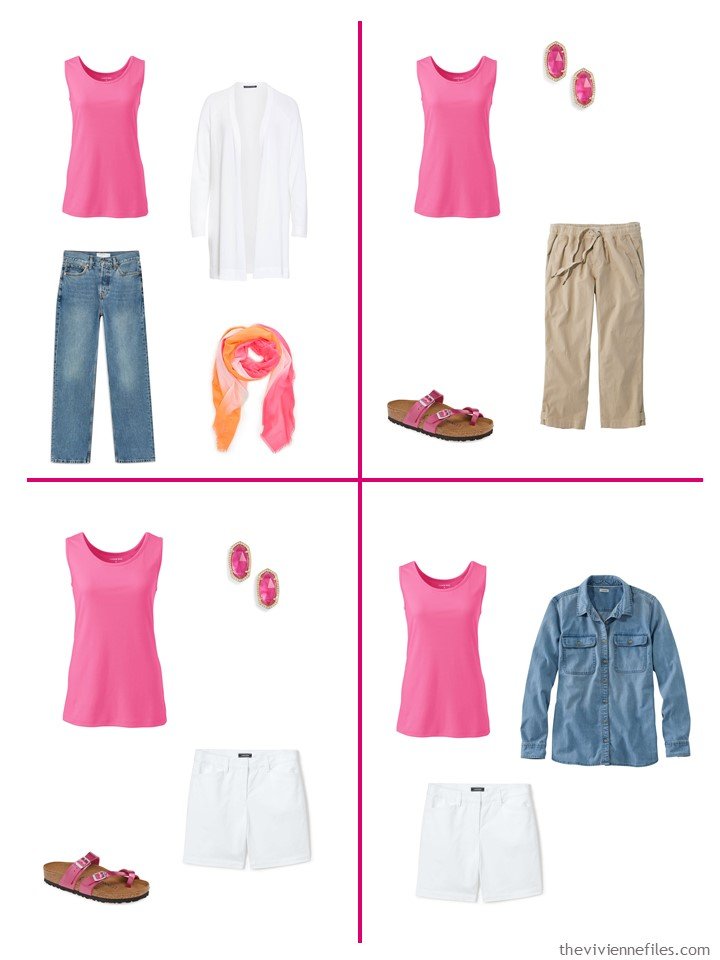 The hardest part of doing this? For me, it would have to be choosing my accent color! But flowers can be so inspiring…
love,
Janice