April 3, 2019
Of course these aren't an entire wardrobe – I hope that's clear. But, to me, the idea of a "French 5-Piece Wardrobe" is the 5 pieces that you plan, and carefully choose, and use to update your normal seasonal wardrobe of classic, neutral clothes.
Let's start here – these are about as basic as you can get!
While this isn't a really exciting wardrobe, it's versatile; you can get two dozen combinations from these 9 garments. That's a working wardrobe, I'd say!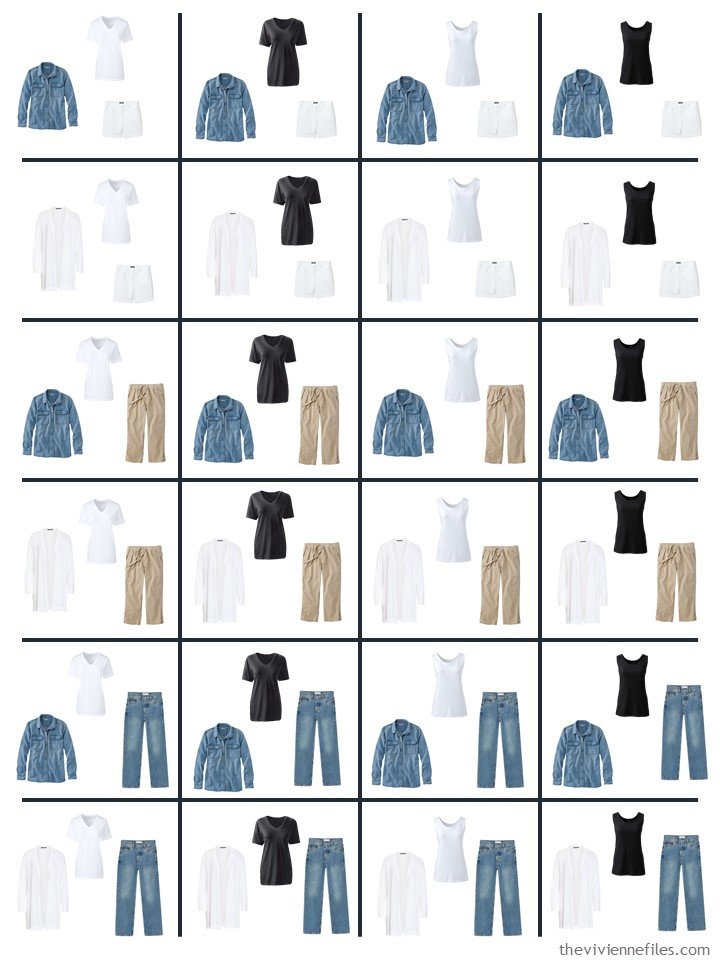 When I thought about doing some French 5-Piece Wardrobes, I was thinking specifically about that Hedge Green color that is so uncommon, and really delightful. But I figured that I might as well work my way through the rainbow… Red, Orange, Yellow, Green, Blue, Violet… (I skipped Indigo, because I've never been able to really tell it from blue and violet!)
Note – in all cases, I found a color that I liked, and then I searched for THAT COLOR on the retail site where I first found it. That way, I could see everything that was available in that color, with some level of confidence that the garments would match! If you see something you like online, there's a good chance that there's more than 1 piece on that site in the same color…
First up – you don't have to stick to solid-colored garments in your French 5-Piece Wardrobe! Because the core wardrobe has a couple of white shirts, the printed skirt will find a welcome home…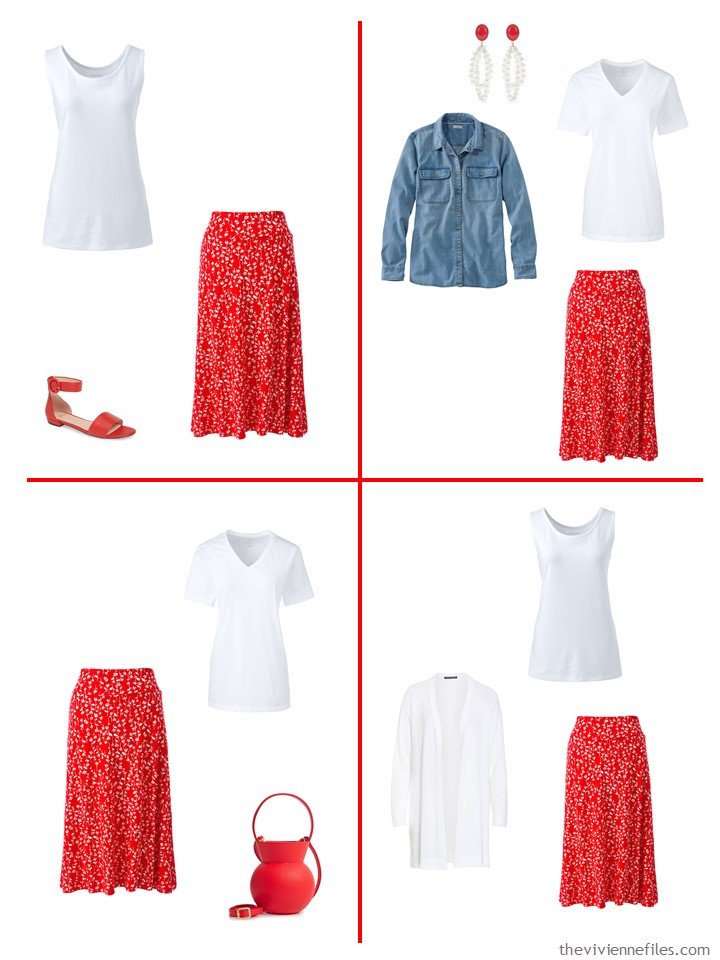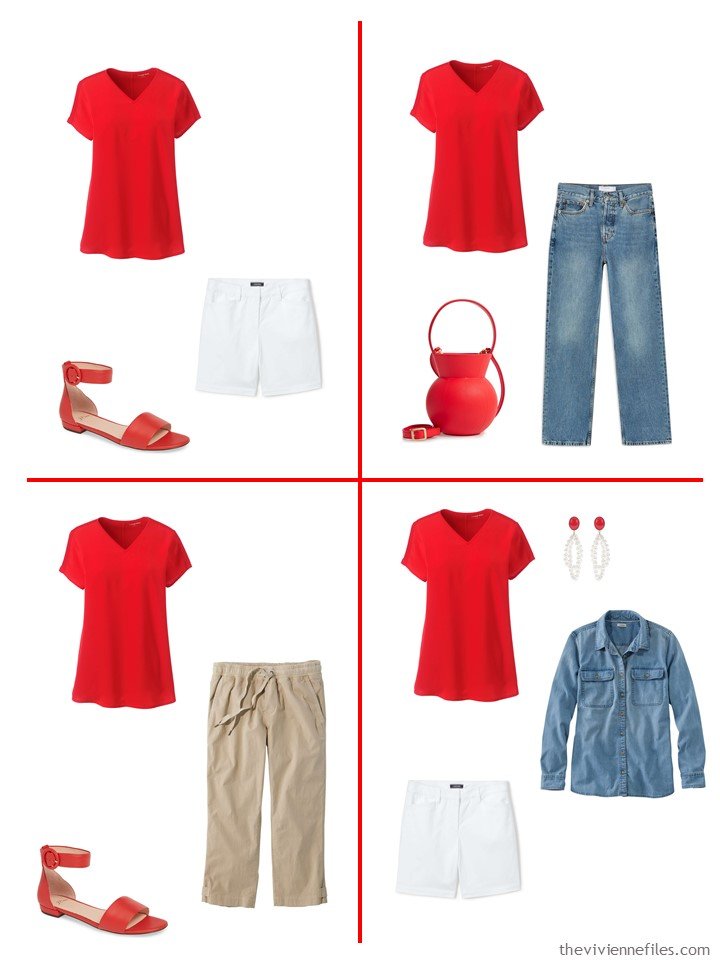 I wouldn't call this next color orange, and I certainly wouldn't describe it as russet, but it's very pretty! (and yes, the earrings are insanely expensive… but I wanted you to see them, because I think they're lovely…)
I really like the way this came together…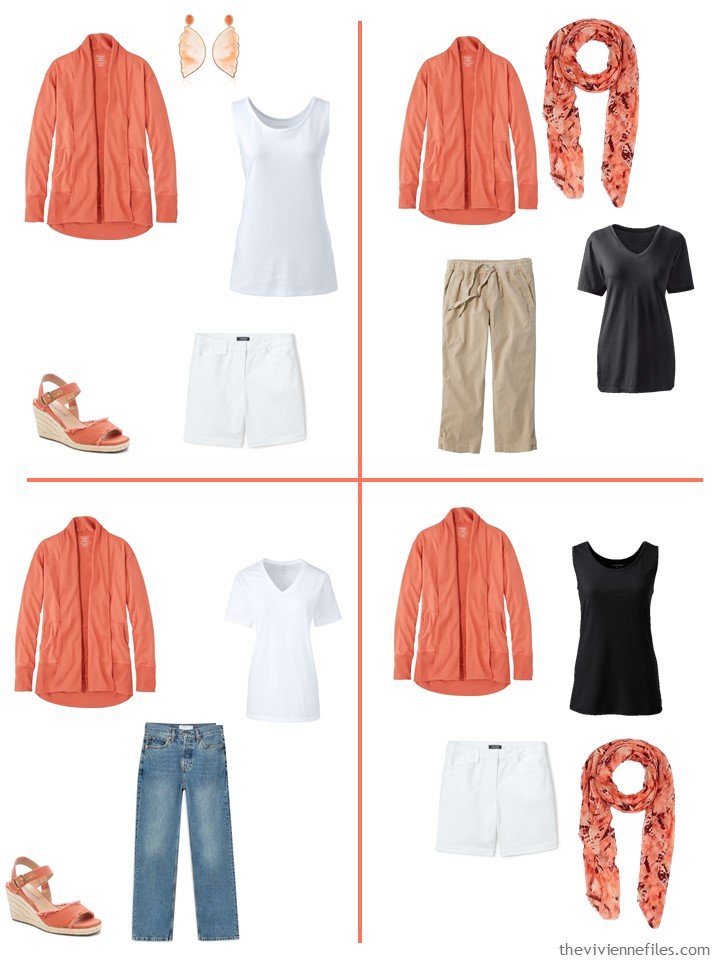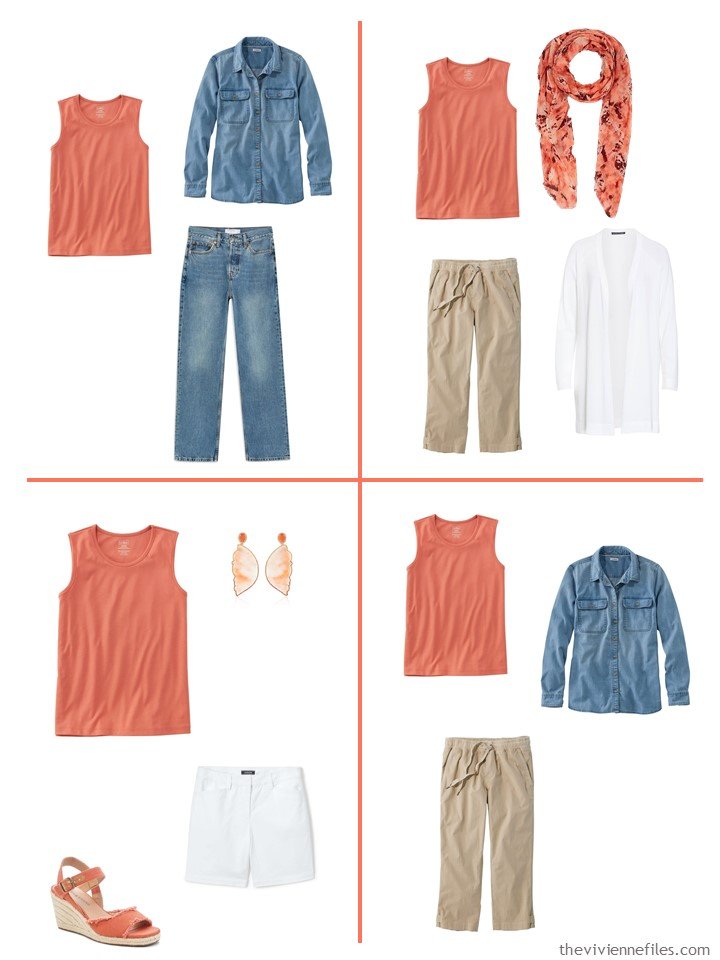 If you like yellow, don't hesitate! So many of us avoid it; you can really stand out in a crowd and bring some brightness and cheer wherever you go…
I find this very refreshing; I've always been told that yellow wasn't good for me, but I think I just need to find the right shade, right?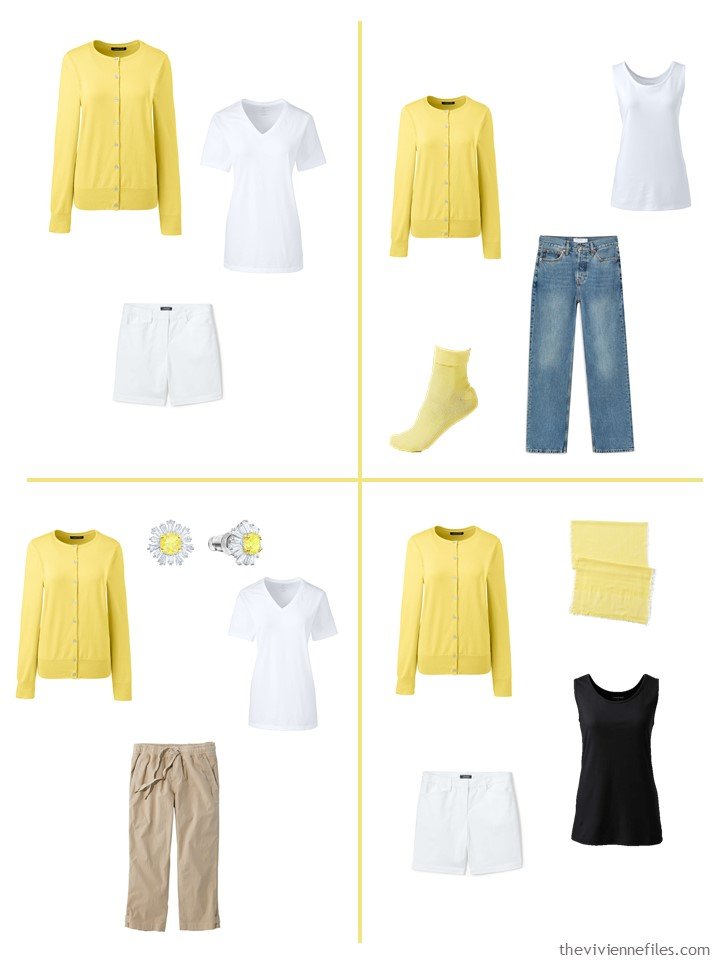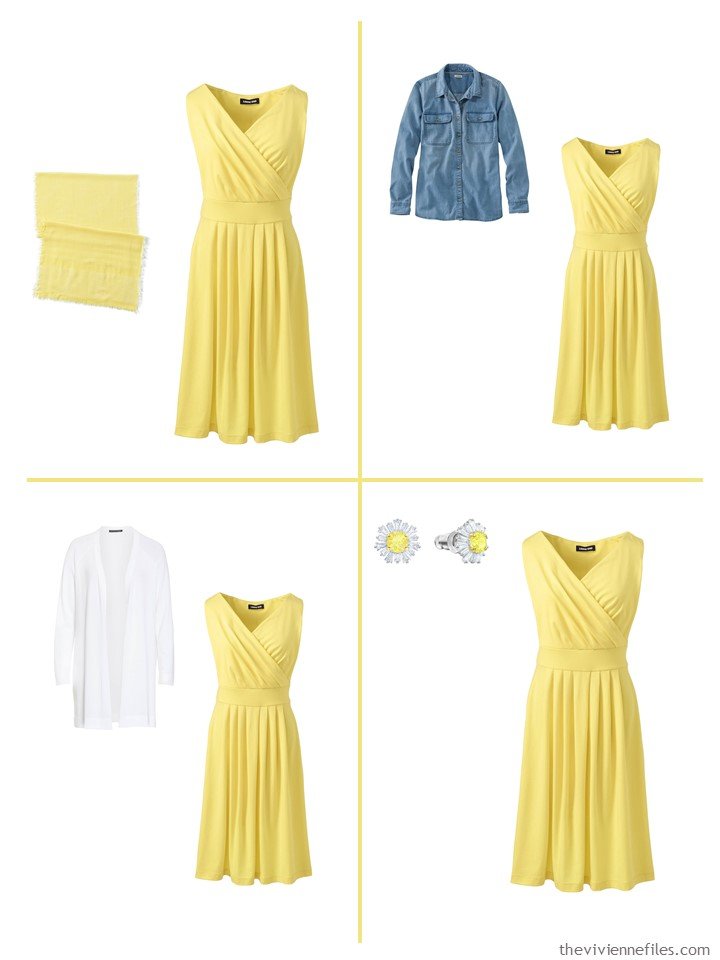 The more I see of hedge green, the more I like it! And Lands' End has a LOT of pieces in this color, including a print dress, a print tee shirt, and checked Bermuda shorts… If you want to see more of this color, check my earlier posts here and here!
Of course we already know that this color blends nicely with many neutrals: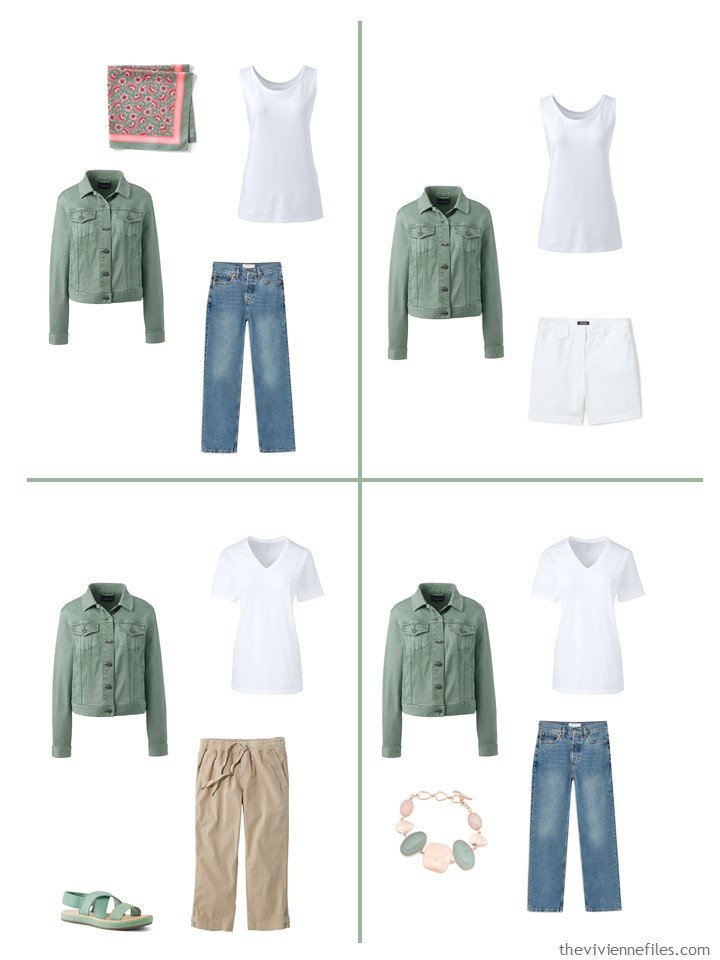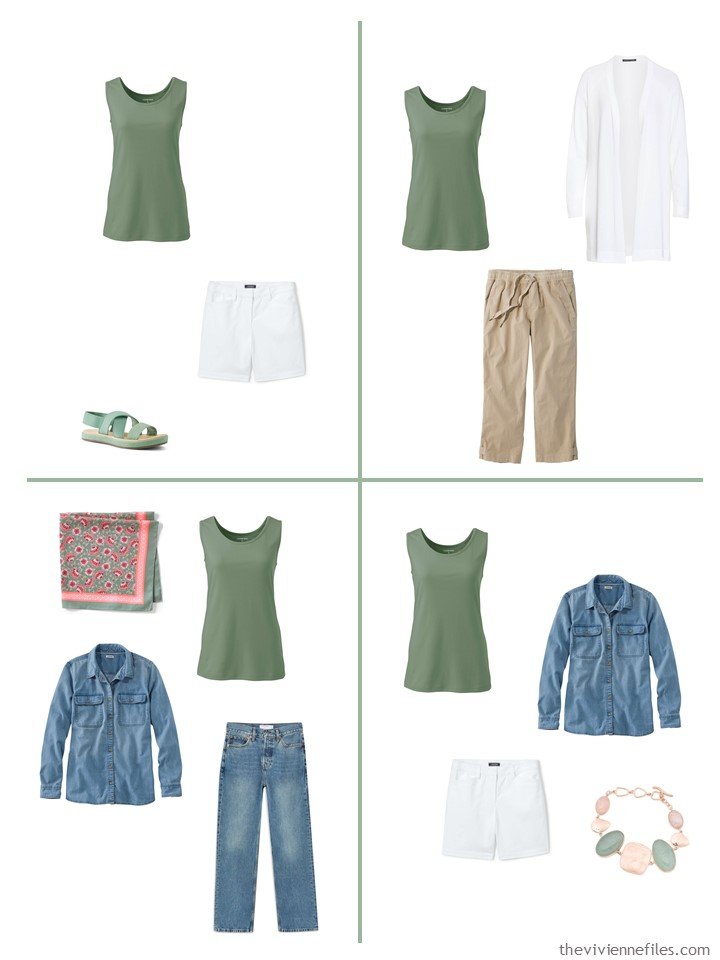 I love this bright blue, but I have to admit that I struggle to pair it with denim – what is that about? How do you feel about other shades of blue with denim?
A note about searching for this color… Nordstrom has a bunch of "house" brands, including Chelsea28, Halogen, and Nordstrom. So you might find pieces there that have different brands, but are the same named color…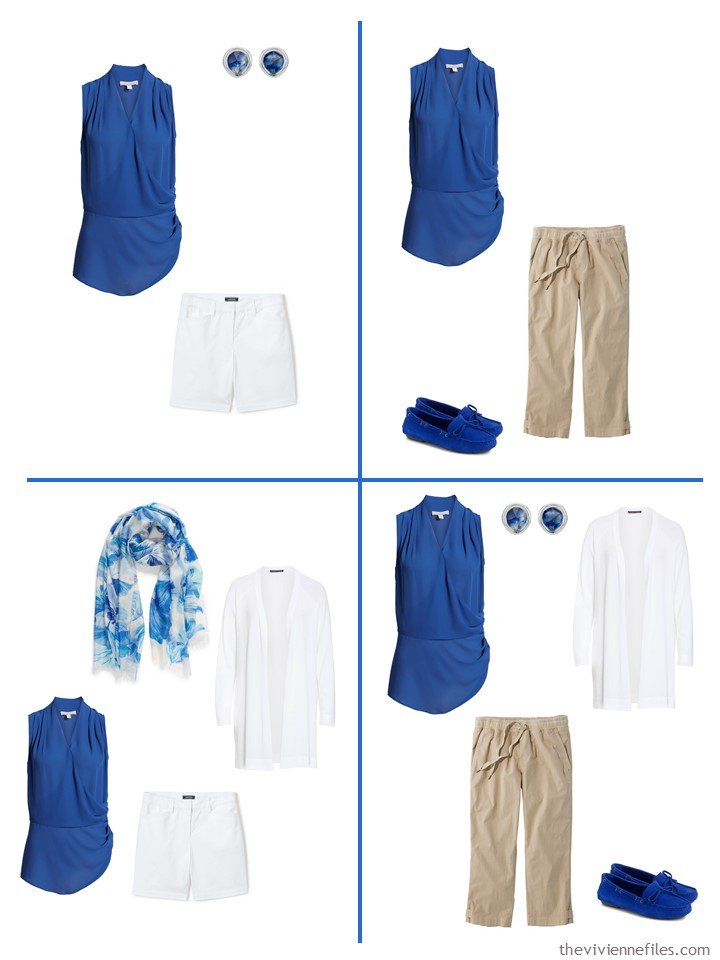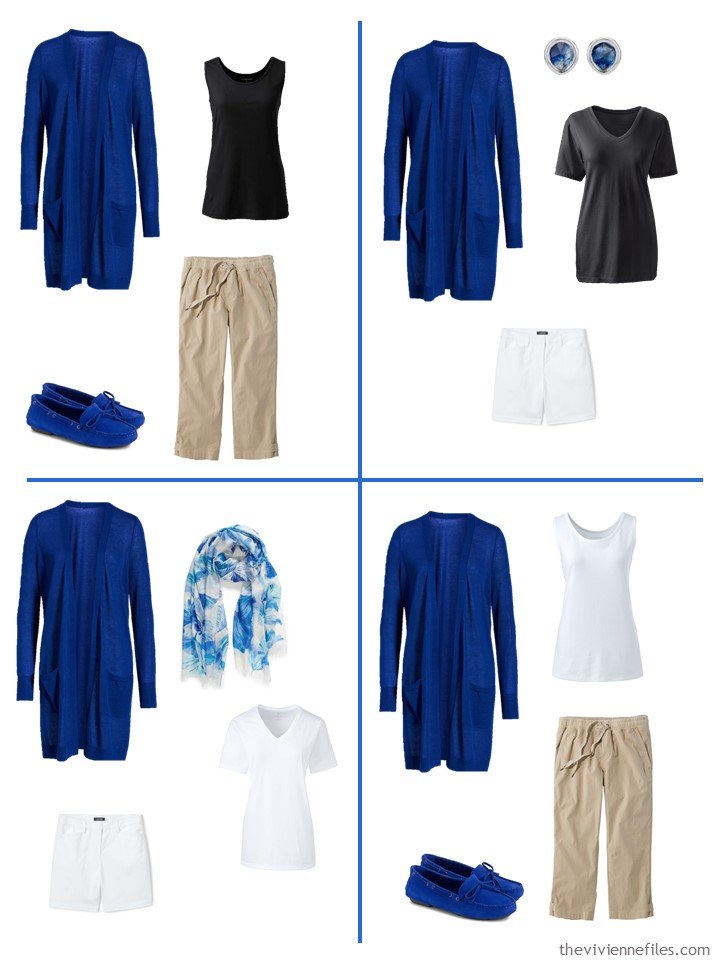 Maybe you have enough clothes, but you just want a new color – a couple of tops might be just right… Some accessories, and you're all set!
This is a memorable color that looks great with all of our neutrals. It would be lovely with navy, wouldn't it?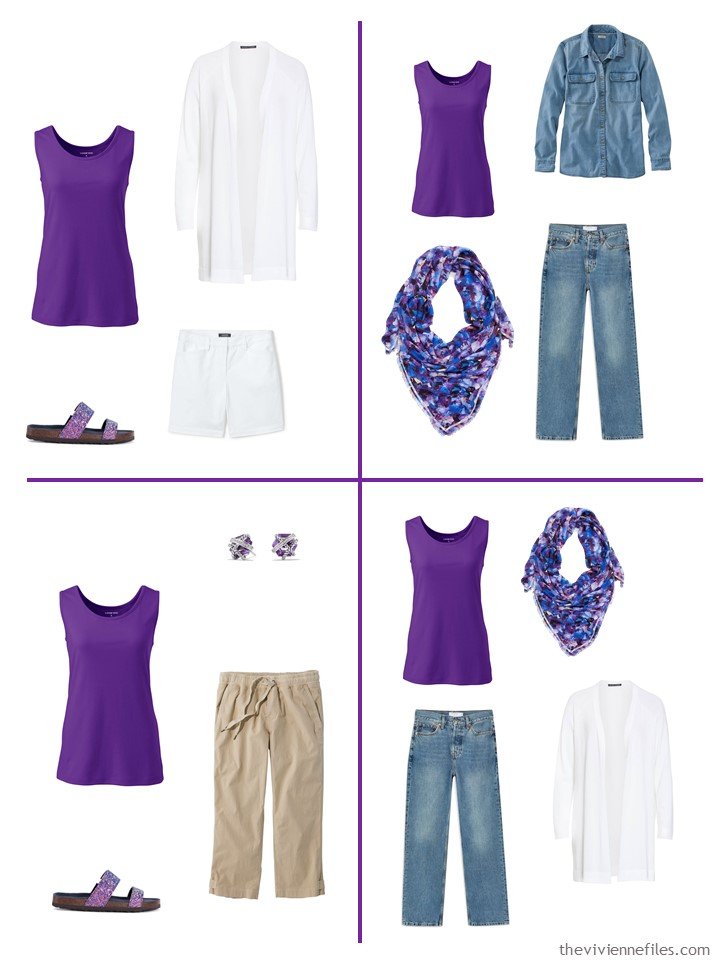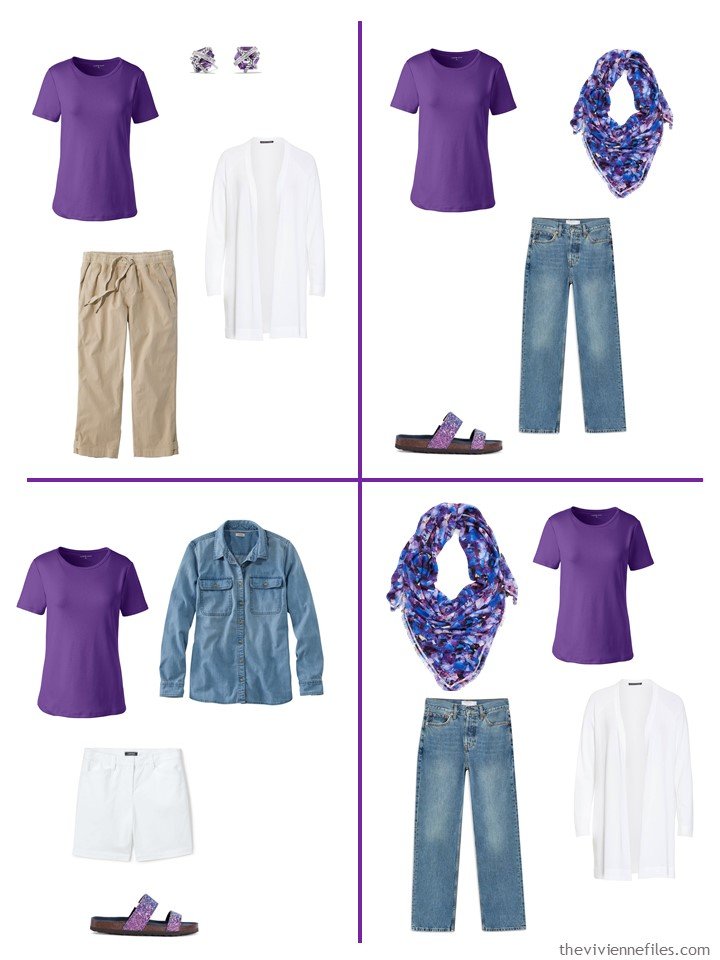 Since I'm not shopping this year, I don't have to choose how to update my summer wardrobe. But if I were forced, I think I might opt for the purple… (given that it matches a swath of my hair right now, I think it seems logical!)
What would you do?
love,
Janice