April 5, 2019
Remember our friend the flooding expert? She's very busy…
This is her art inspiration, and her wardrobe color palette: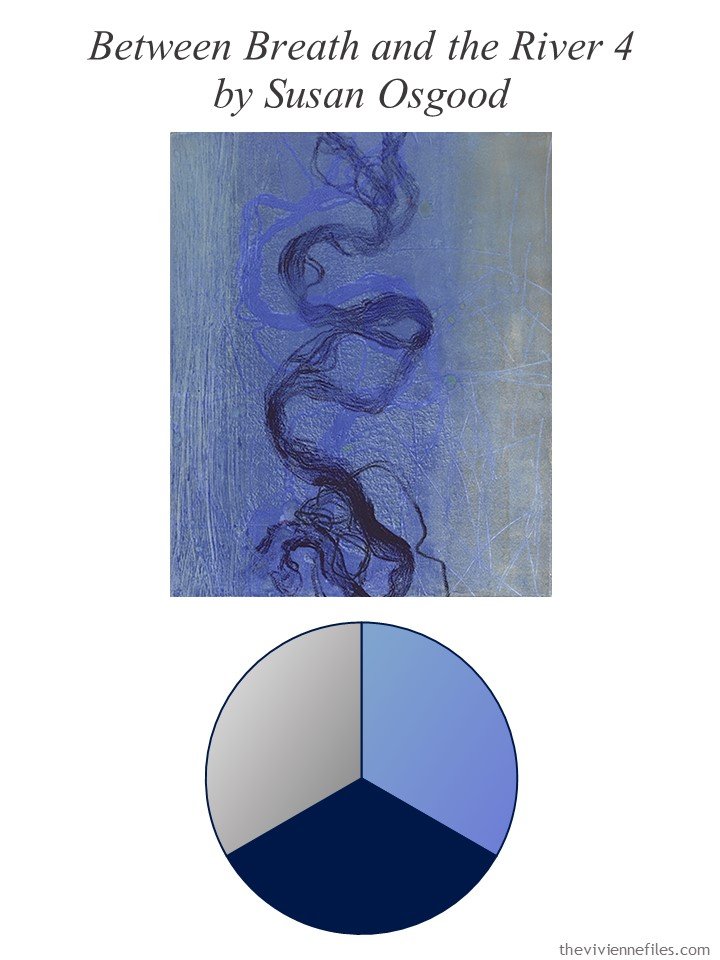 She's traveling to the Midwest United States, to help determine where bulldozing or other changes in the immediate terrain might help clear standing water from some flood areas. She's studied the maps, and thinks that she knows what her suggestions will be. If her map analysis is correct, she only expects to be on-site for a day or two…
Still, she's not sure if she's going to have to actually go out and SEE any of the locations in question. (there's one that spot she really feels that she should visit in order to be exact about her plan for drainage…)
So she's going to have shorts, and water shoes, and cropped pants. And yes, a dress! Because they're all going out to dinner – she's taking the people who have been at the flood locations for the last 2 weeks. They deserve something nice!
I love looking for garments and accessories that reflect a feeling of fluidity…
If she has to wear the same clothes for 2 days, she's not going to care all that much; there are far more important things at hand than a huge wardrobe! And if she's asked to be on the local news – a definite possibility – she has a couple of cardigans that she can pull on over whatever else she's wearing, to give an air of authority to what she says…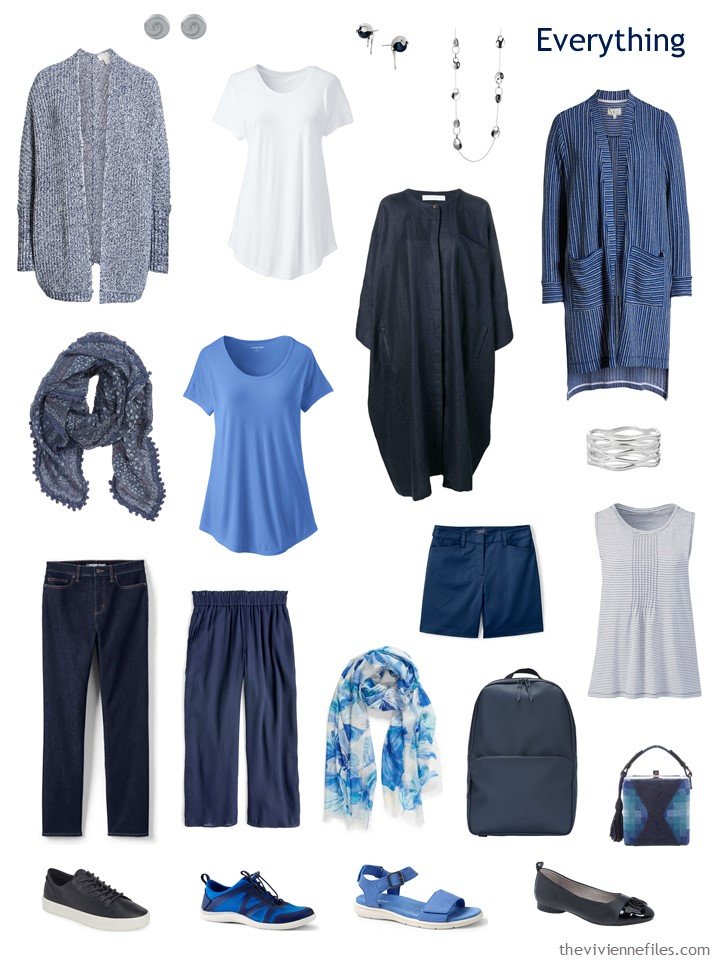 Of course, the television people might want to go out into the flooded areas with her! She might be on TV in her shorts… oh my…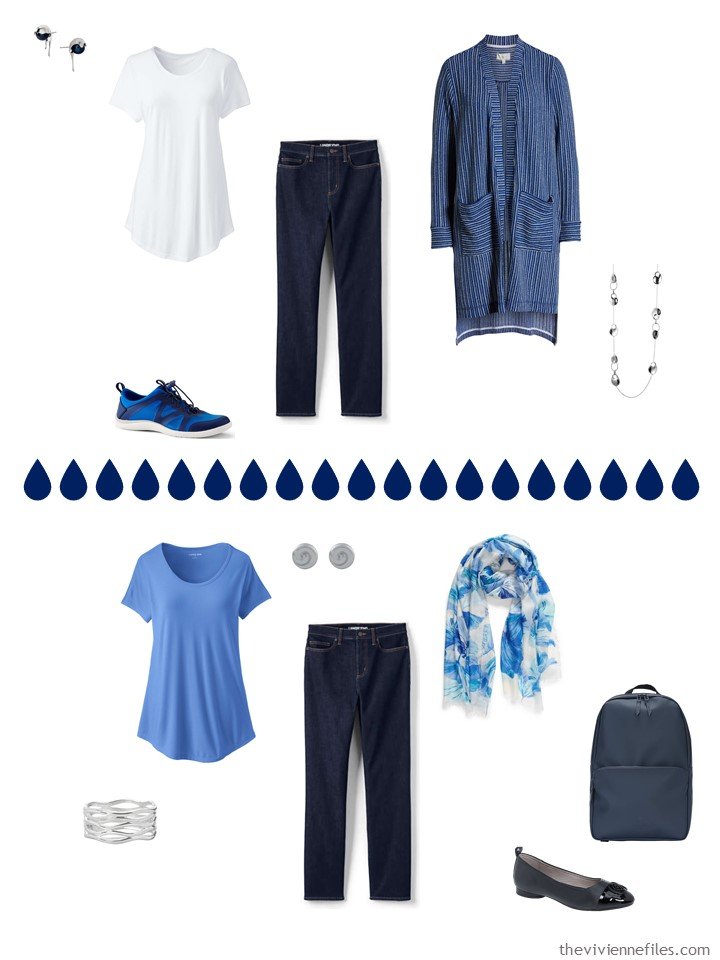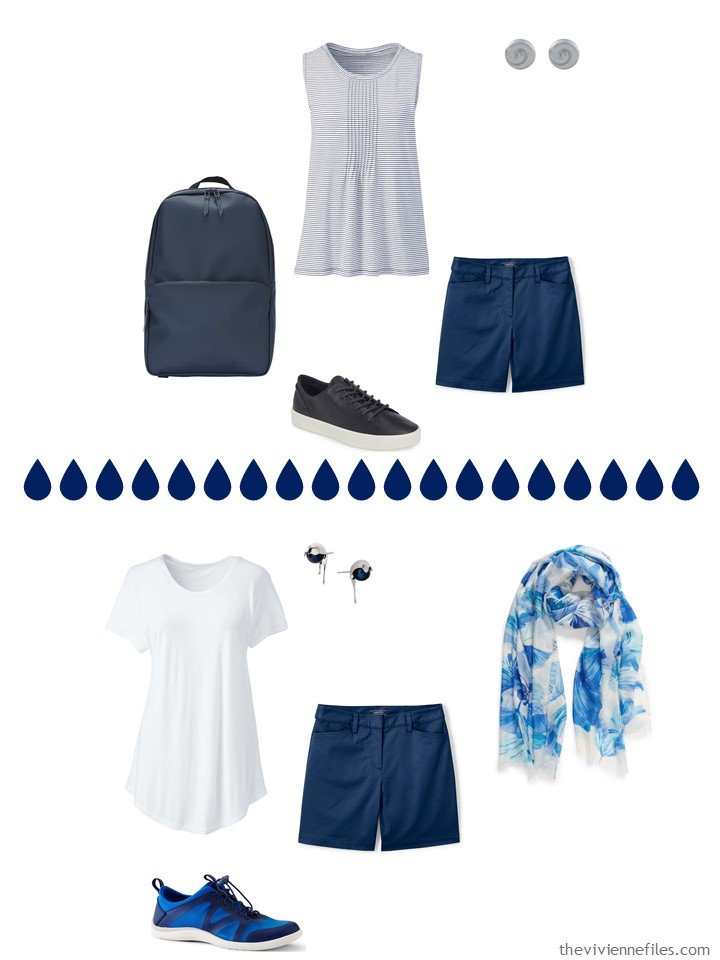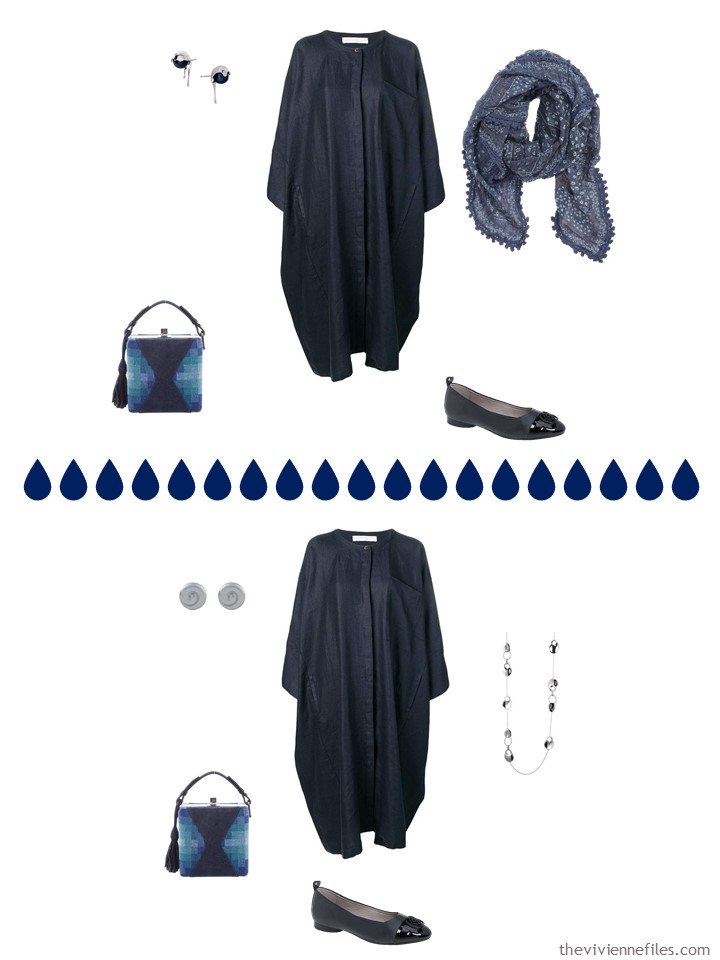 Just for fun, I combined her first wardrobe with this one, to see how her closet at home might look: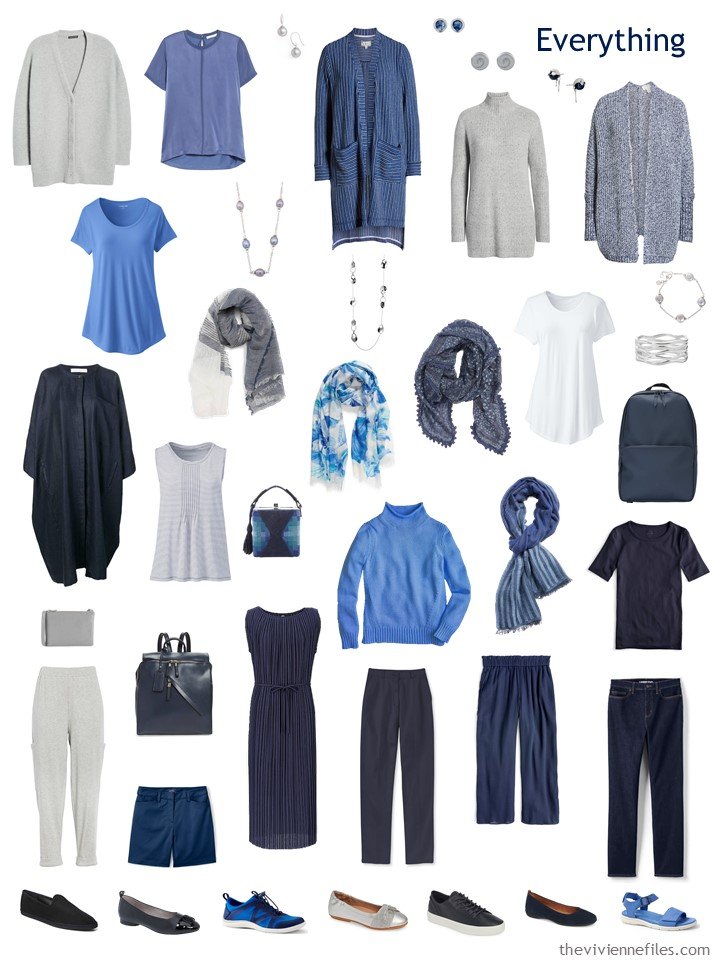 Wouldn't it be interesting to have a job that always took you to the site of weather disasters? Maybe… maybe not!
love,
Janice