March 27, 2019
I love van Gogh… These colors are so perfect for spring and summer: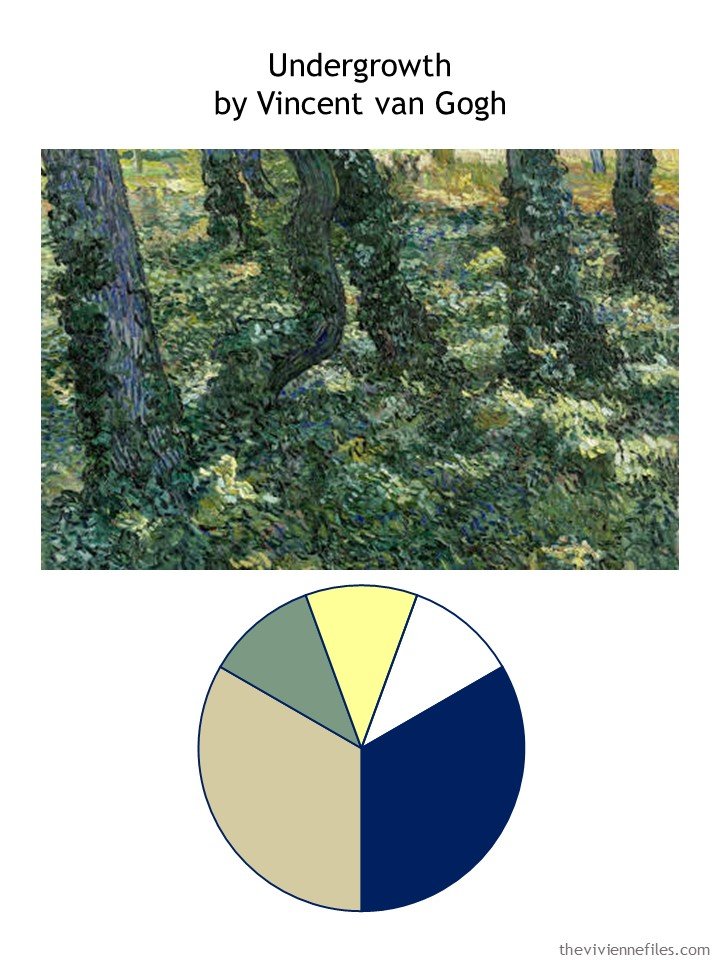 She Hasn't A Clue…
Well, that's strictly not true – she knows that she has to wear clothing to the wedding, and that it won't be ballgowns, nor jeans. Other than that, the invitation was maddeningly vague…
So… she's taking a couple of dresses – there's a chance that she's going to the rehearsal dinner (more of that vagueness that makes this such a headache), so she will wear 1 for the dinner, and 1 to the wedding. Maybe.
At least she knows exactly what she's wearing for the drive to the hotel – her favorite new green!
She's not, in fact, all that worried about what she's going to wear. She's got plenty of options, from a nice blouse or top with pants, to a pretty dotted dress, and a lovely solid navy dress that's both flattering and PERFECT for dinner (ah, that draped front helps when you're going to eat a lot…).
Add in a couple of gorgeous scarves, and enough shoes for any combination she puts together, and she's officially STOPPED worrying about what to wear.
Someone might think that it's corny to carry a heart-shaped bag to a wedding, or to wear heart jewelry, but she's very romantic at heart, and thinks that it's perfect! Where better to carry and wear such things?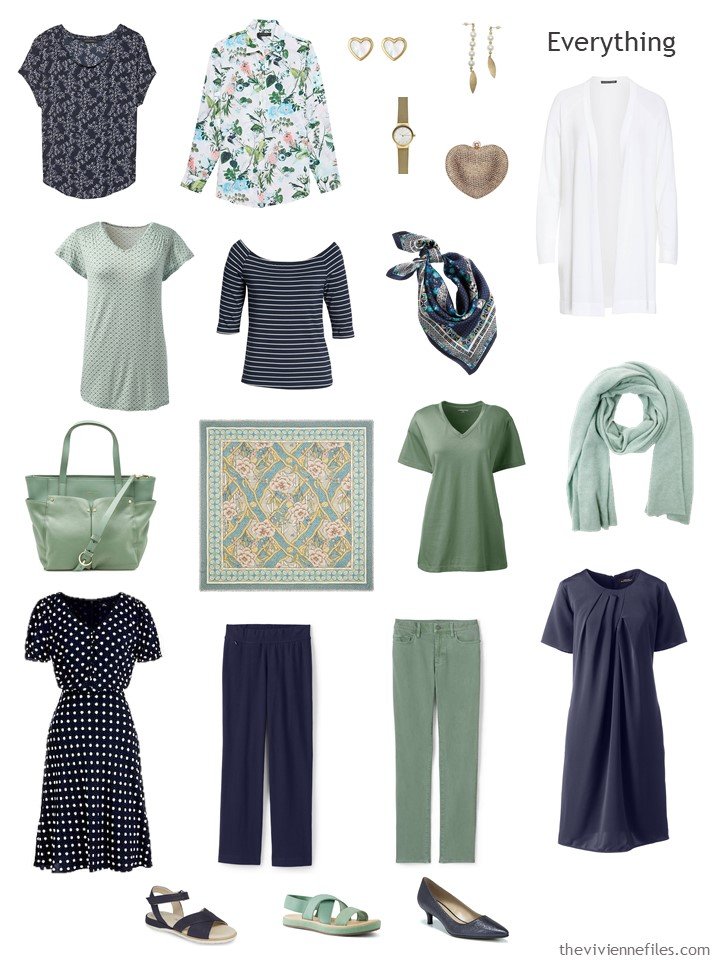 She does a final "once-through" her travel capsule wardrobe, just to make sure she's not forgetting something important (like dress shoes to wear with her dresses!)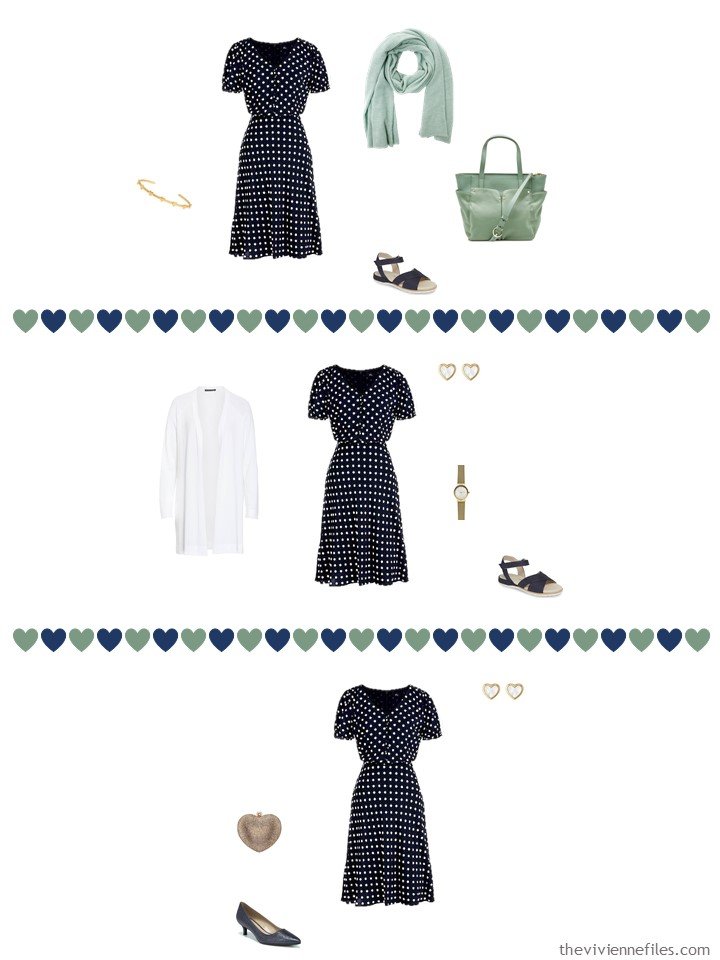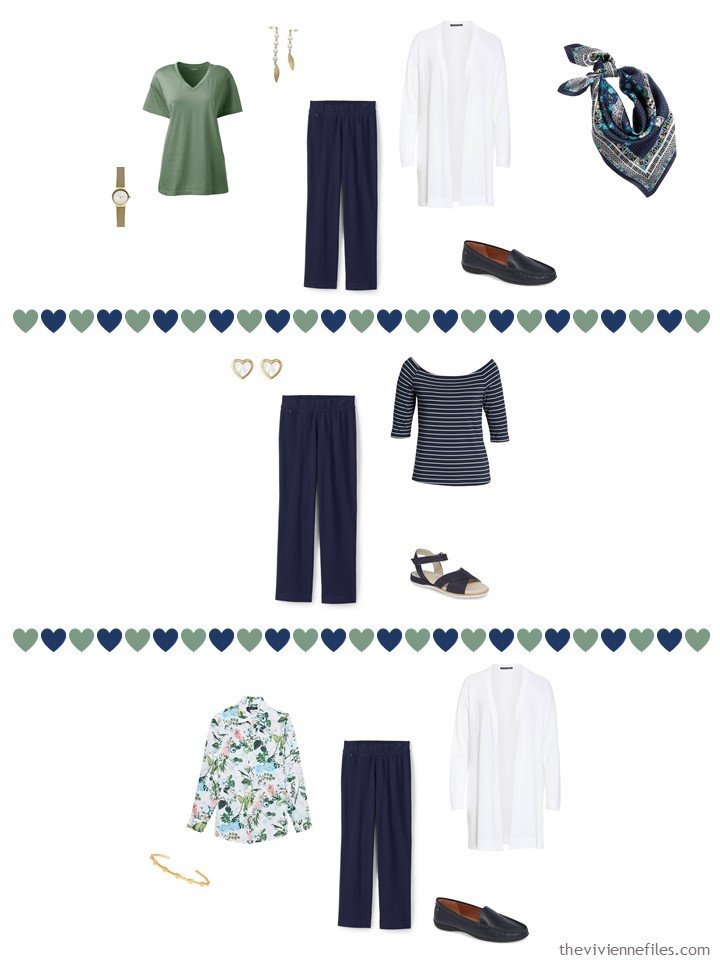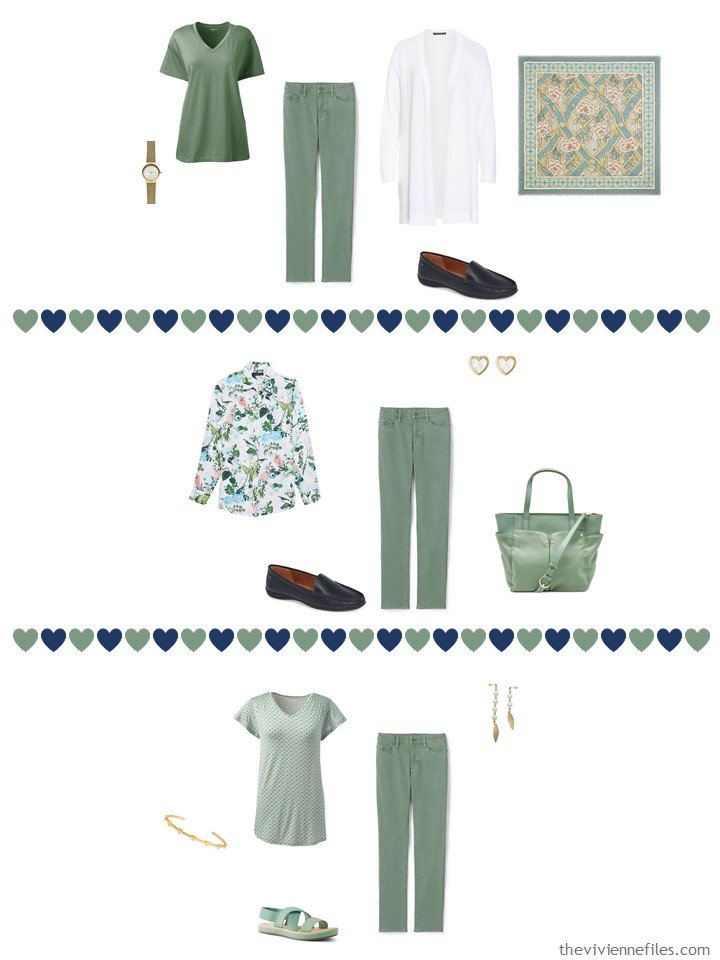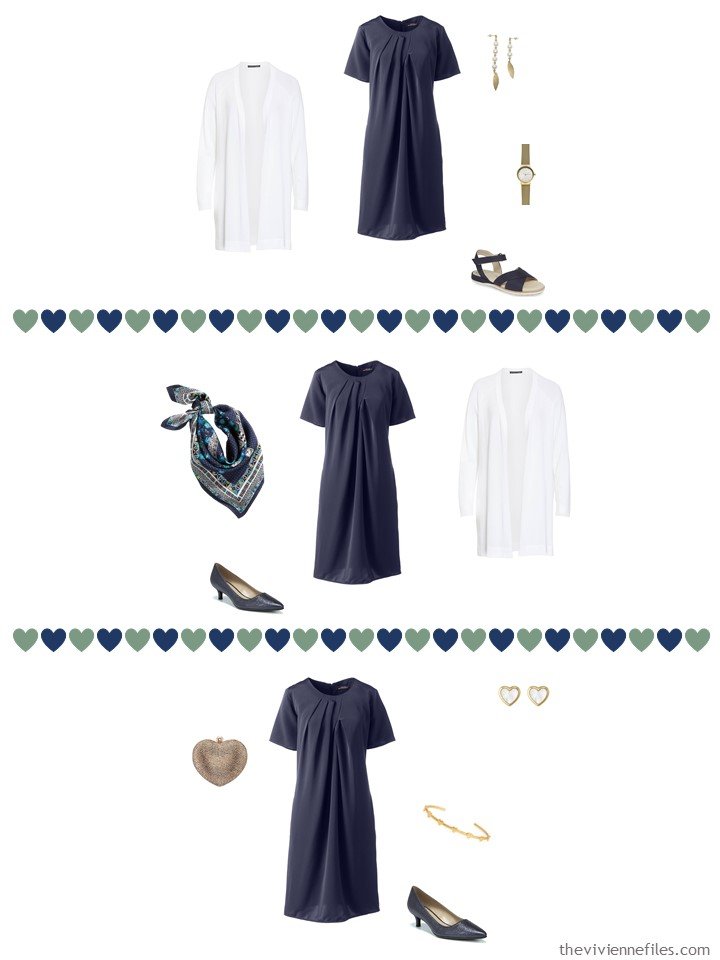 She's not only prepared for a variety of levels of dressiness, but also for some reasonable changes in weather. That's always worth remembering, isn't it?
Now, she's only concerned that the happy couple have a perfect day. This wedding is NOT about her, after all…
love,
Janice