December 26, 2018
Ah, this most enigmatic of heroines! Her favorite painting is this darkly beautiful wonder: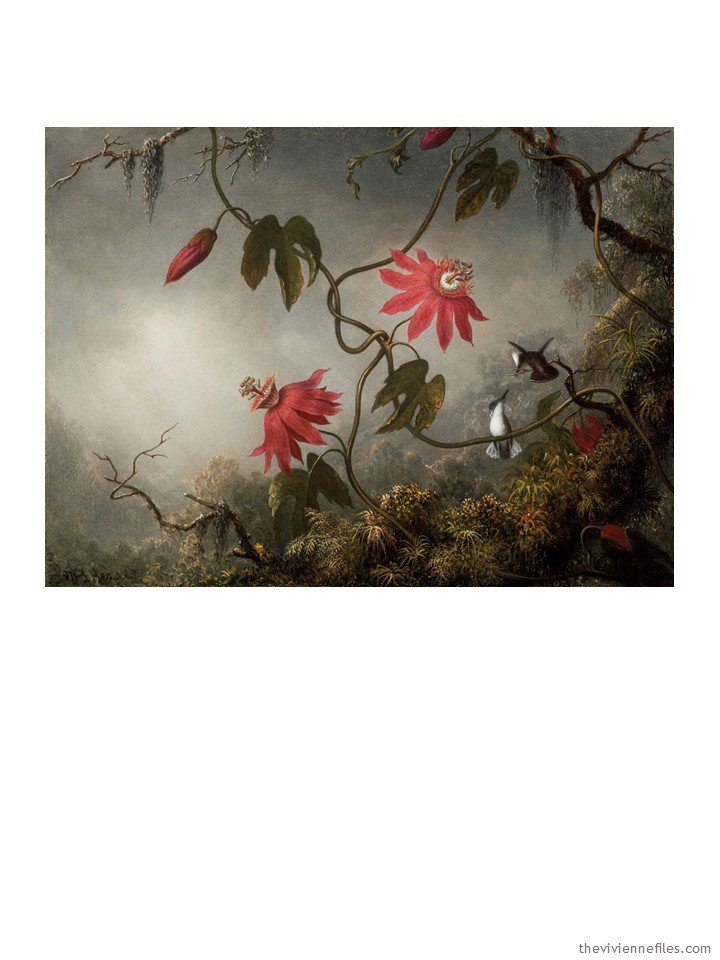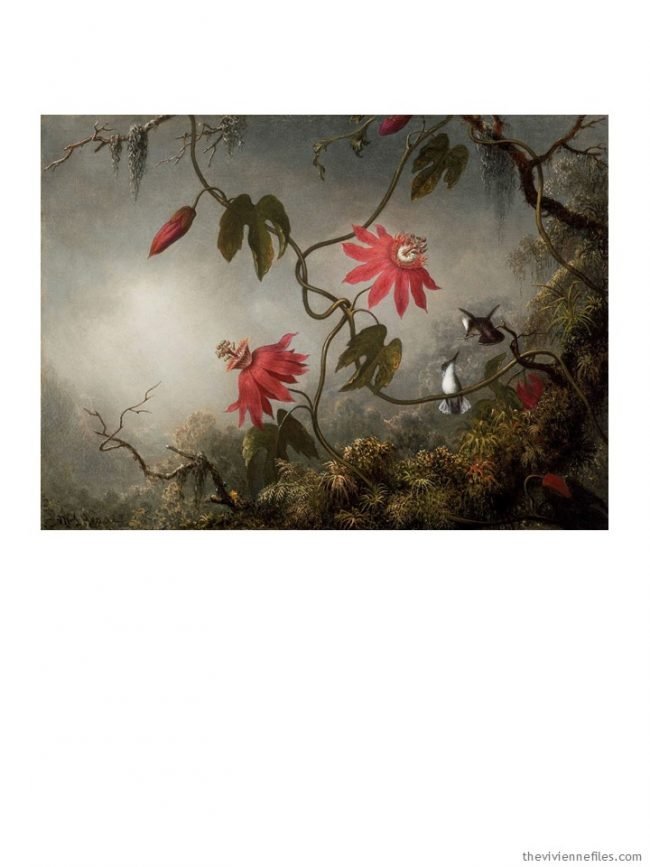 After studying it's depths and details for a while, she found her signature style and color palette: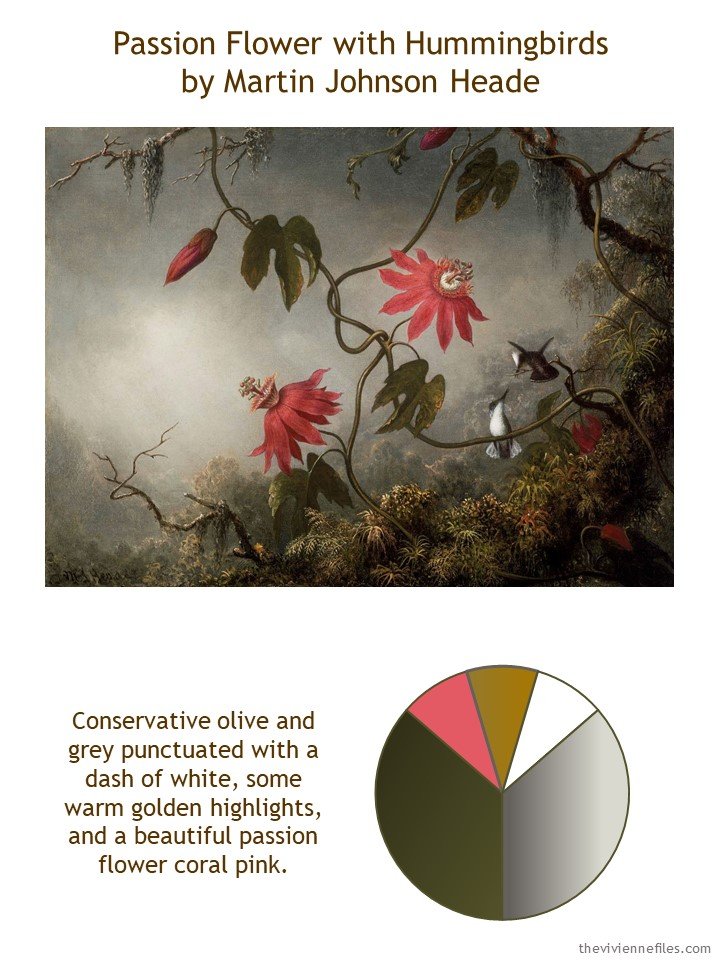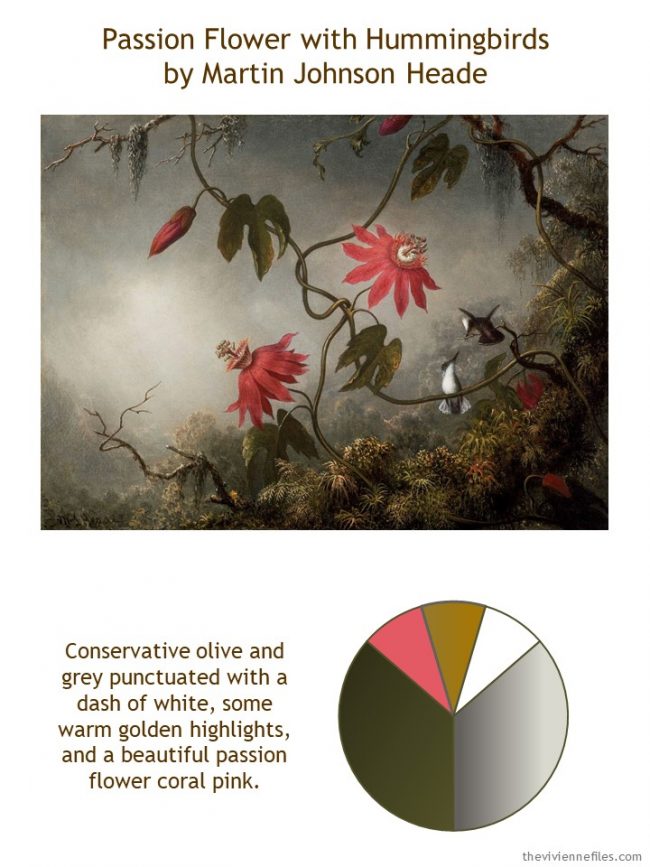 Back in January, she took a trip (we don't know where!) for which she planned her travel wardrobe around these colors: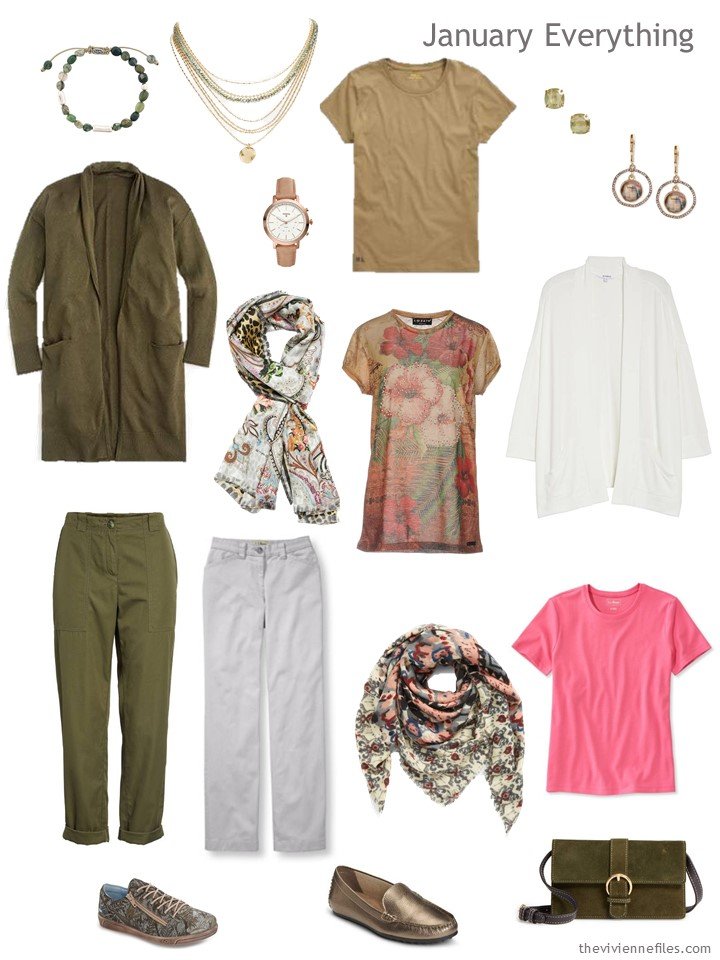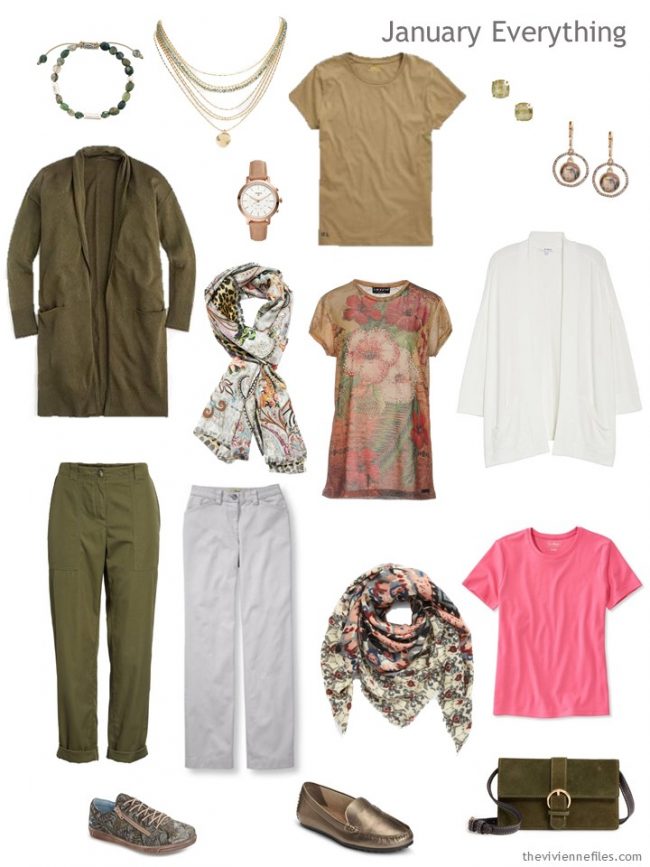 Our mystery heroine traveled again in April, and she again used her signature painting and color palette to inspire her travel wardrobe: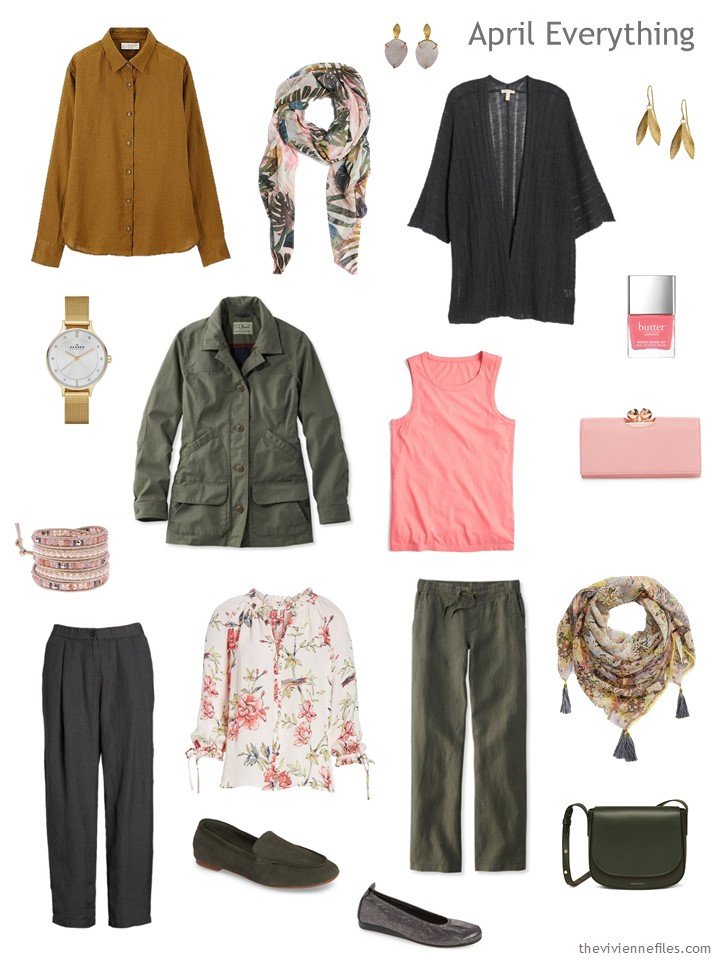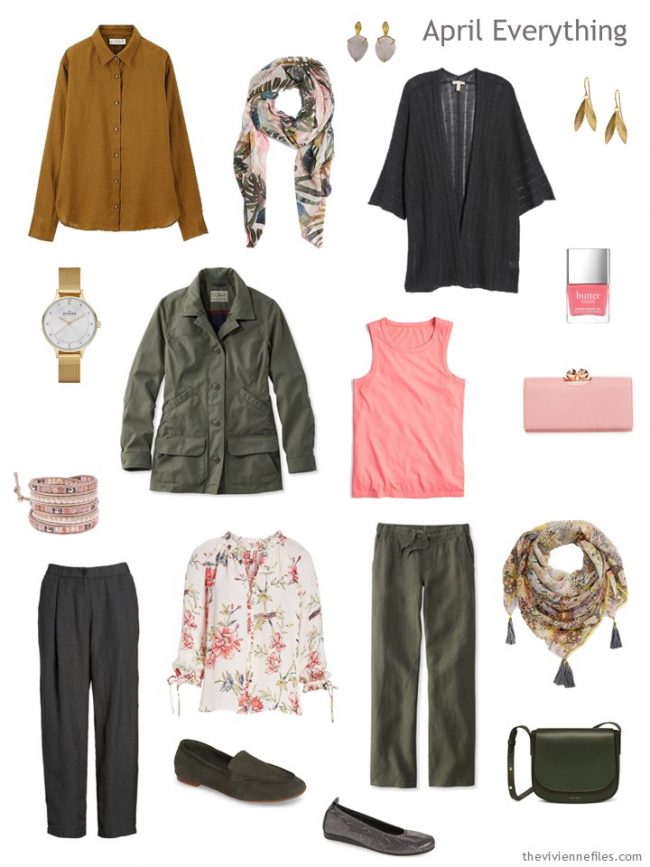 In July, she went into the city for a couple of days, so that she could go to a couple of baseball games! I said that she was enigmatic…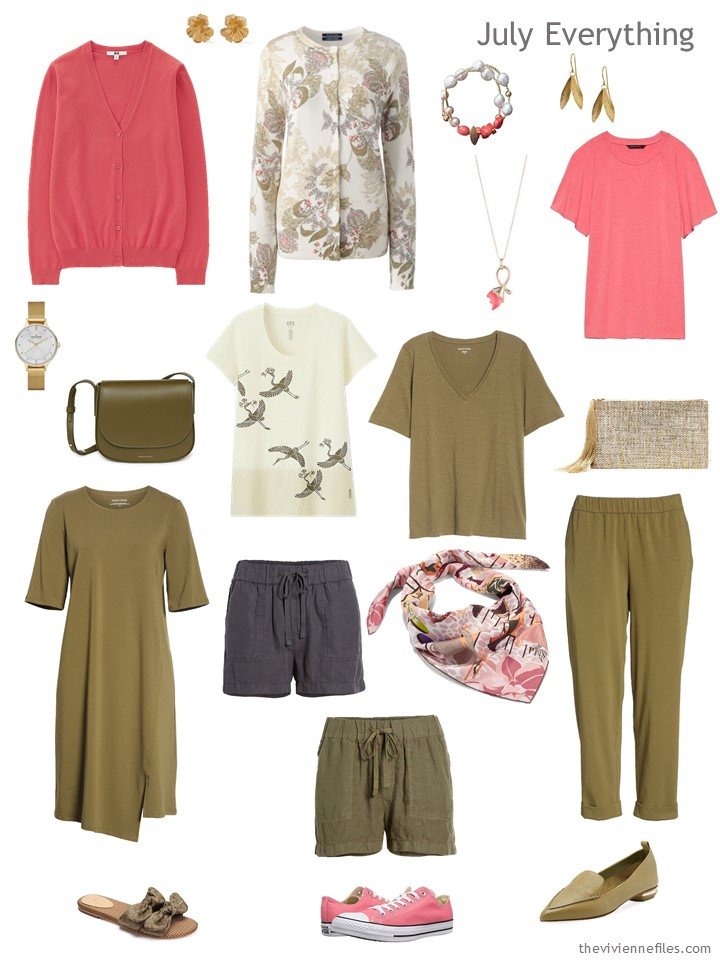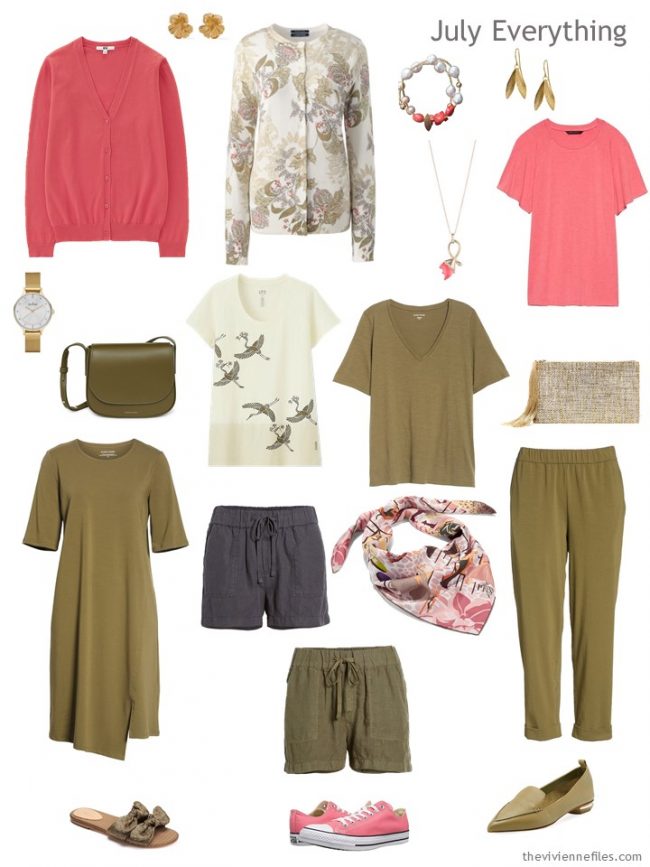 In October she traveled for what we suspected might be romantic motivations…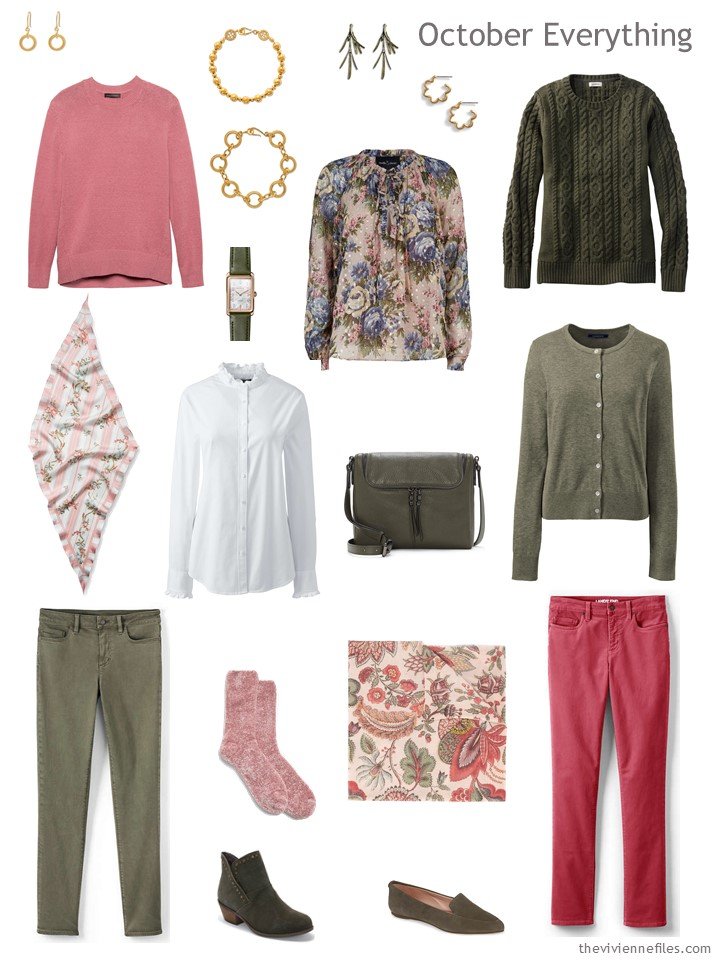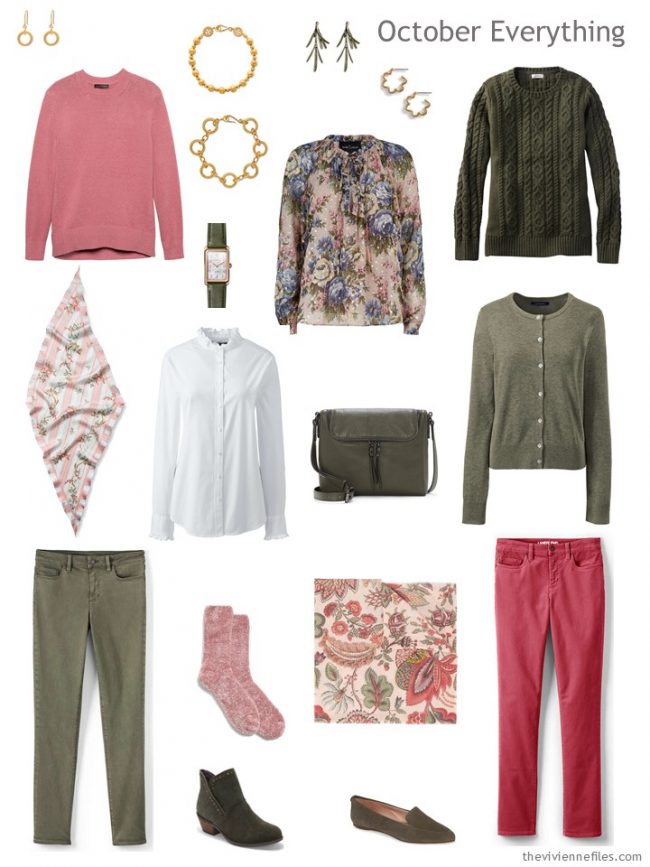 After all this travel, we are confronted with an interestingly unusual, but pretty efficient, capsule wardrobe: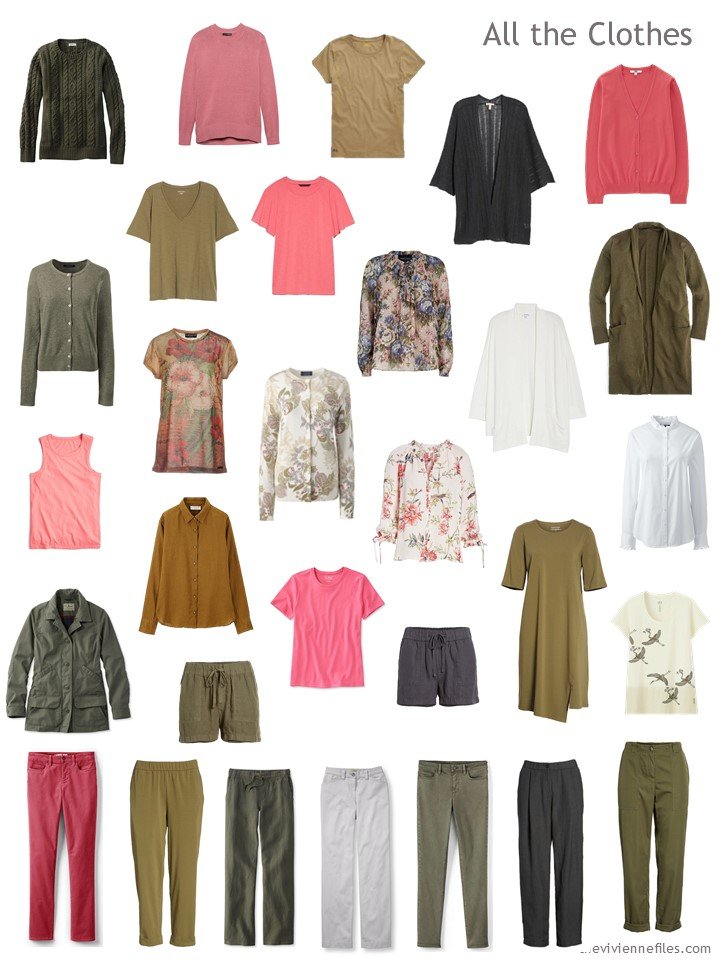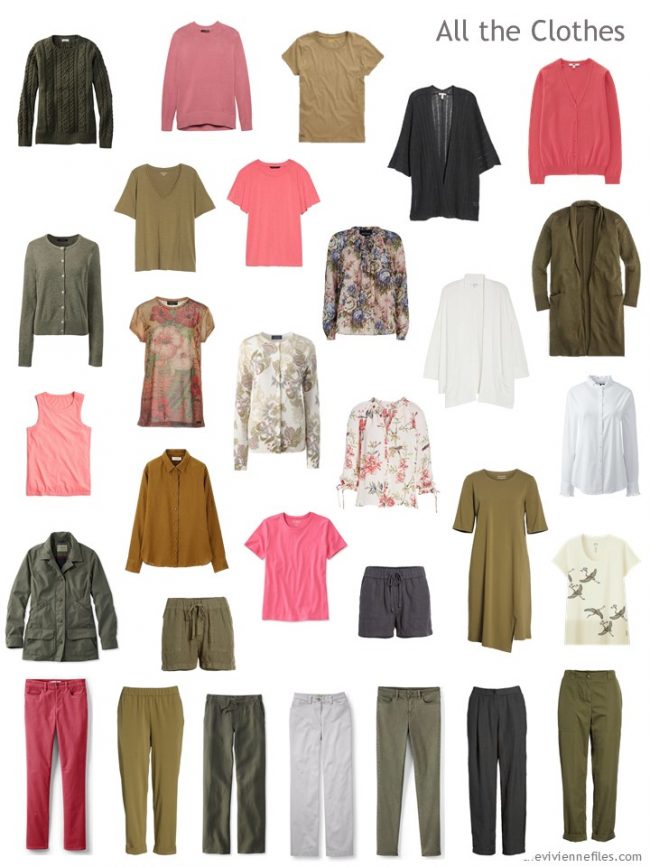 Her accessories are particularly wonderful – those scarves do so much to integrate the unusual colors she loves: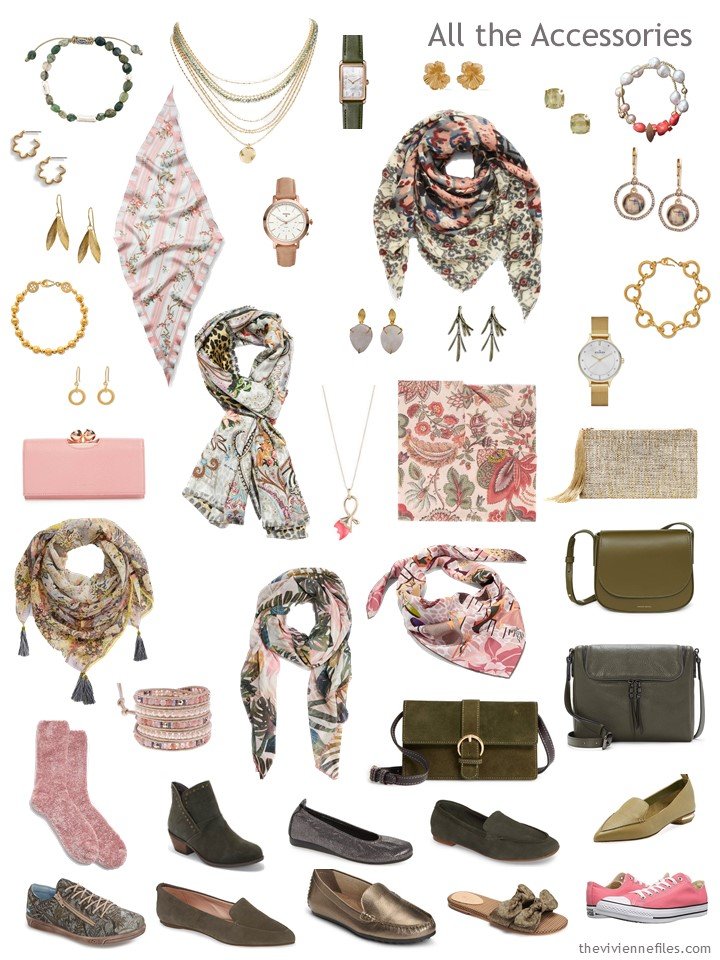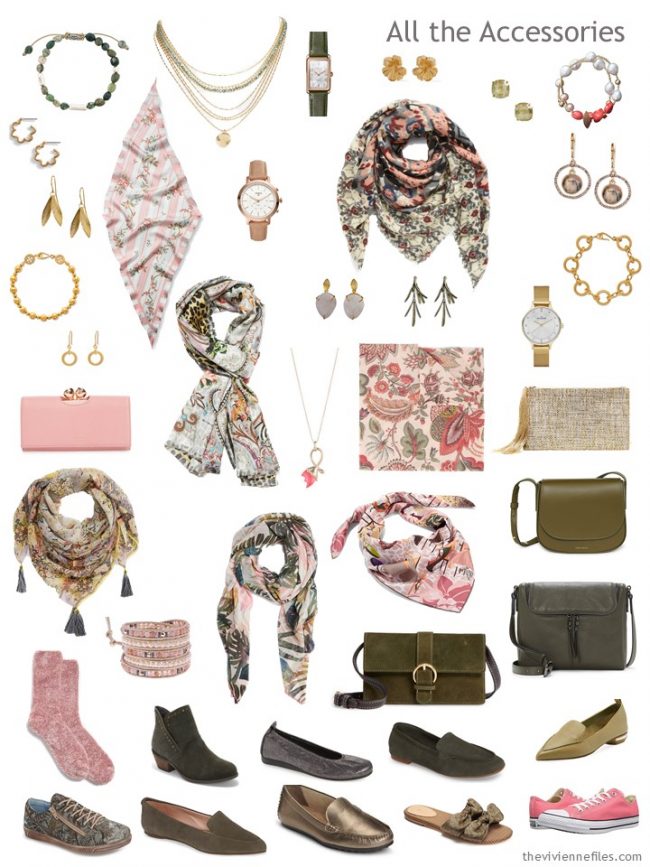 So how to determine what, if anything, she might need?
When our heroine first devised her color palette and style guidelines, she envisioned having olive and grey as equal "neutral" partners in her wardrobe. But it didn't really turn out that way – she's got TONS of green, and very little grey!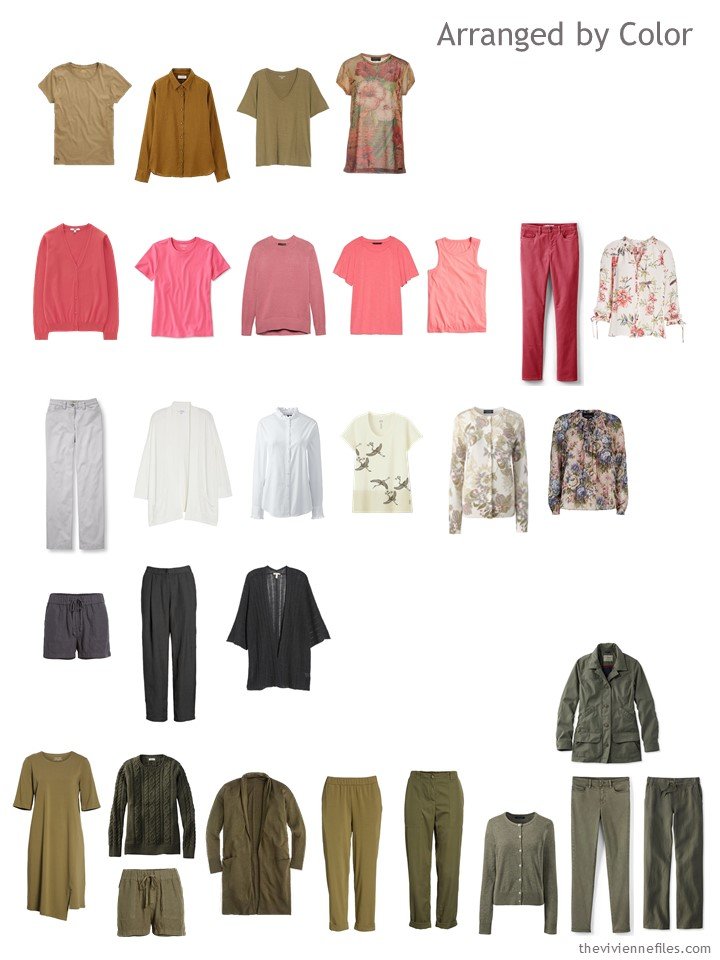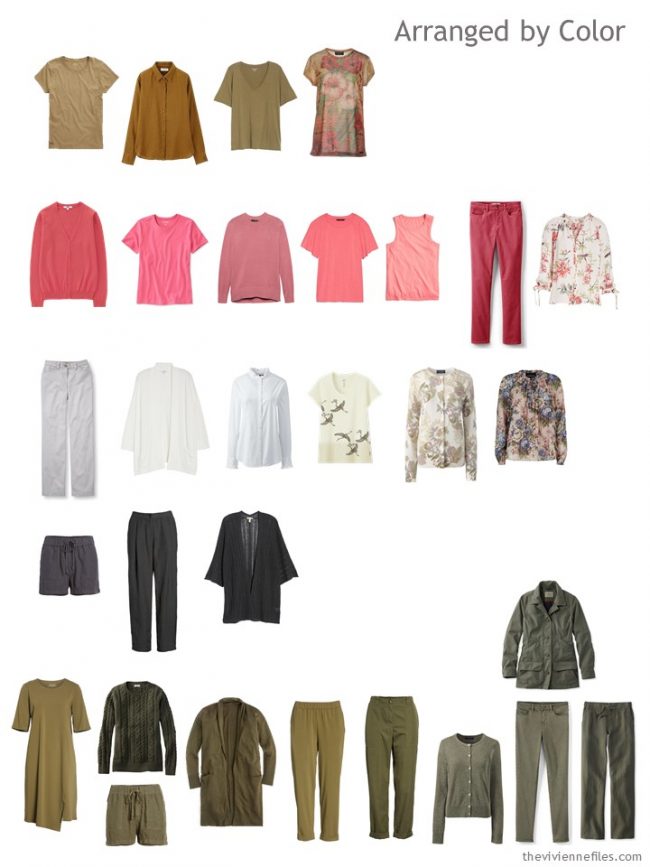 Additionally, she has just 1 dress. She has some really pretty blouses, and dressy cardigans, but if she has to do something seriously conservative, she may not be prepared.
I know, I'm ALWAYS telling everyone to make sure that they have an outfit in their closet that will be ready when that moment comes – funeral, job interview (so similar in the emotions they raise…), lawyer meeting, accountants, etc. etc. Of course, a slightly dressy neutral outfit is also perfect for dining out, going to concerts, the opera, or a religious service.
Thus, this is what I'm suggesting for her to add to her already pretty great wardrobe:
Let's bear in mind that she NEVER has to wear all of these pieces at the same time! Each of these garments, on their own, has a ton of possibilities within her existing wardrobe.
I went a little bit overboard showing the various ways these garments integrate into her wardrobe and her life: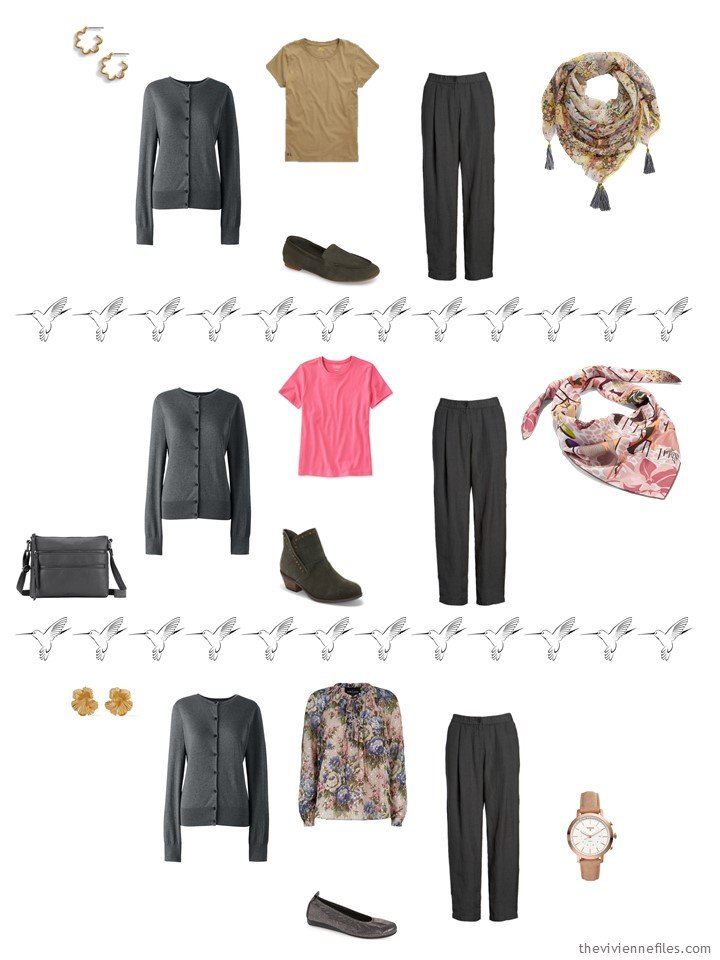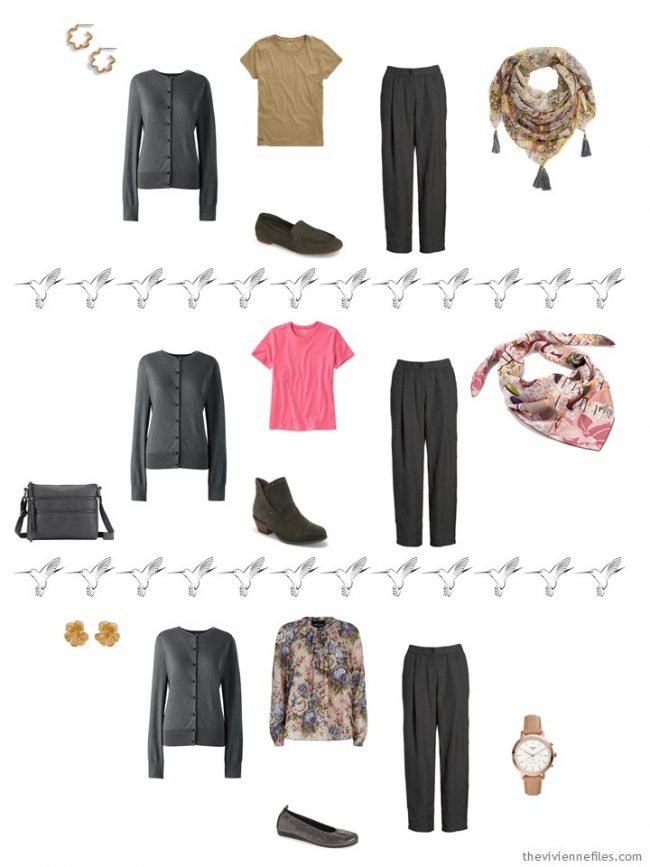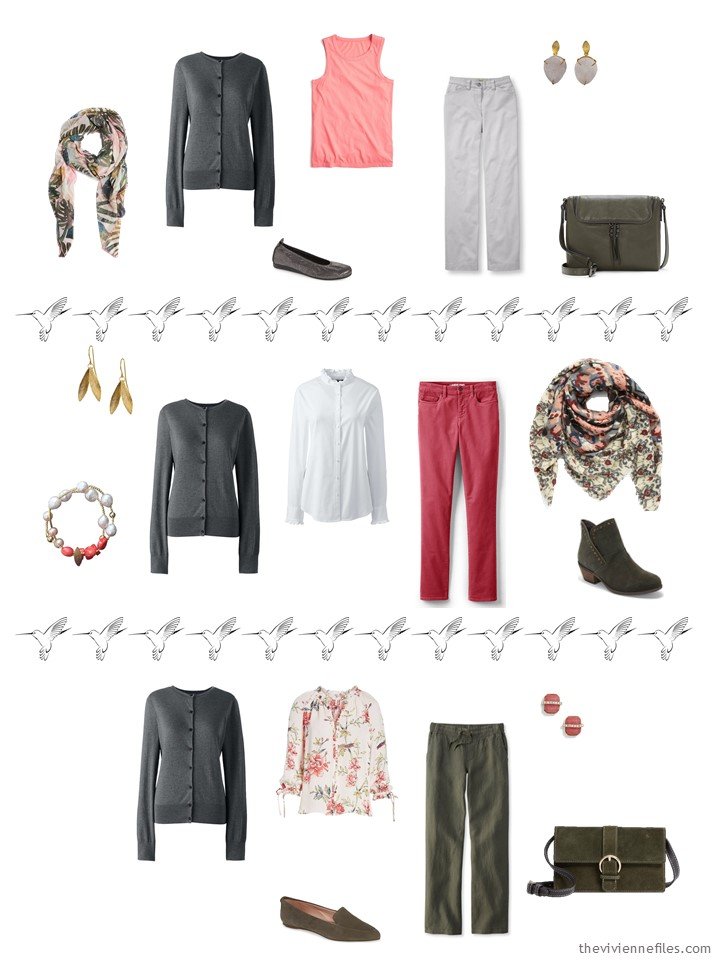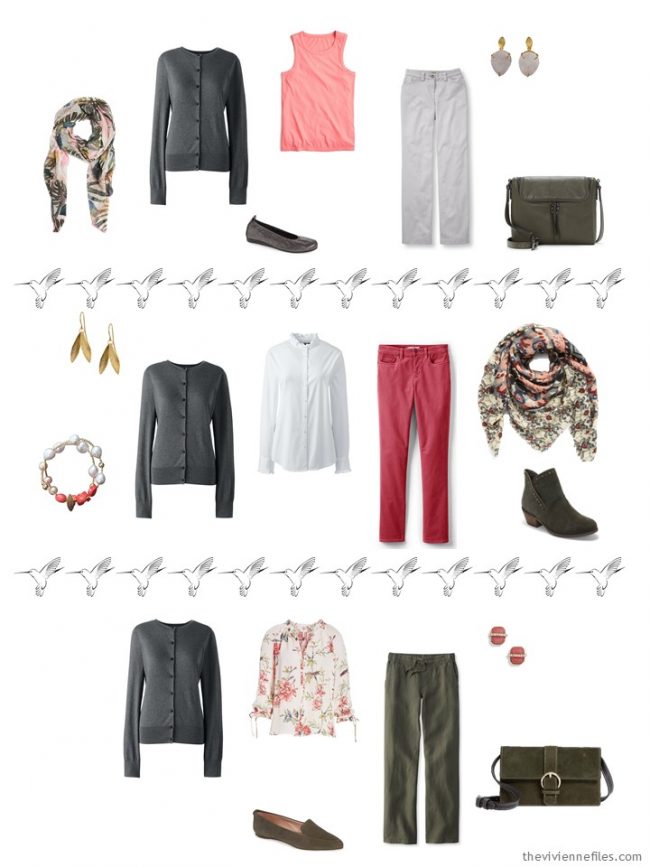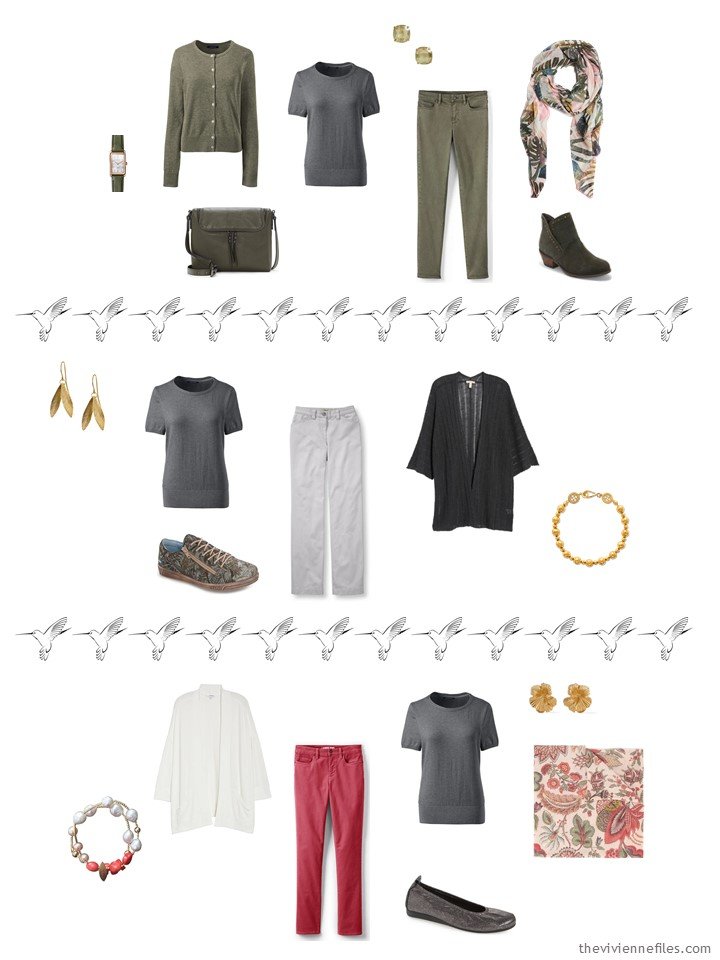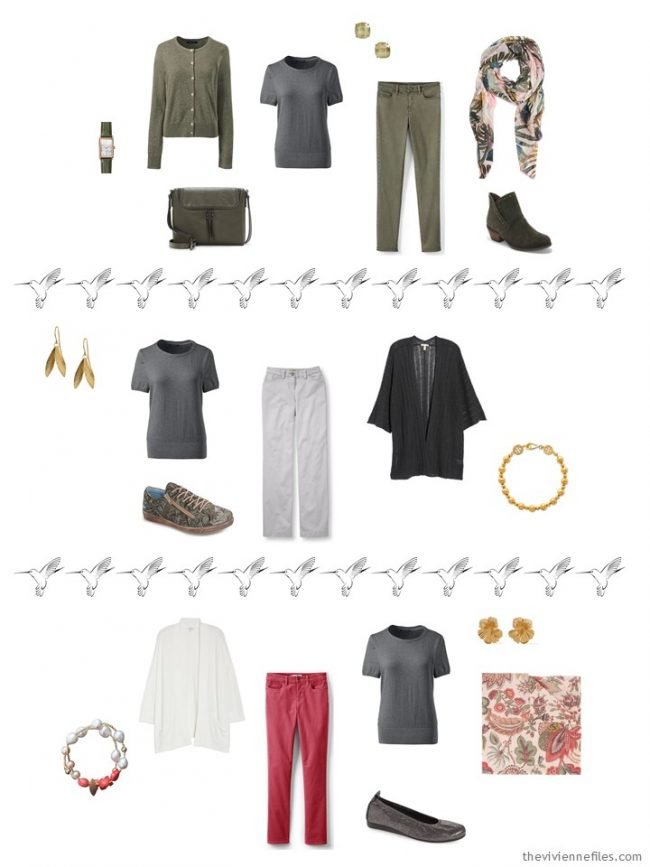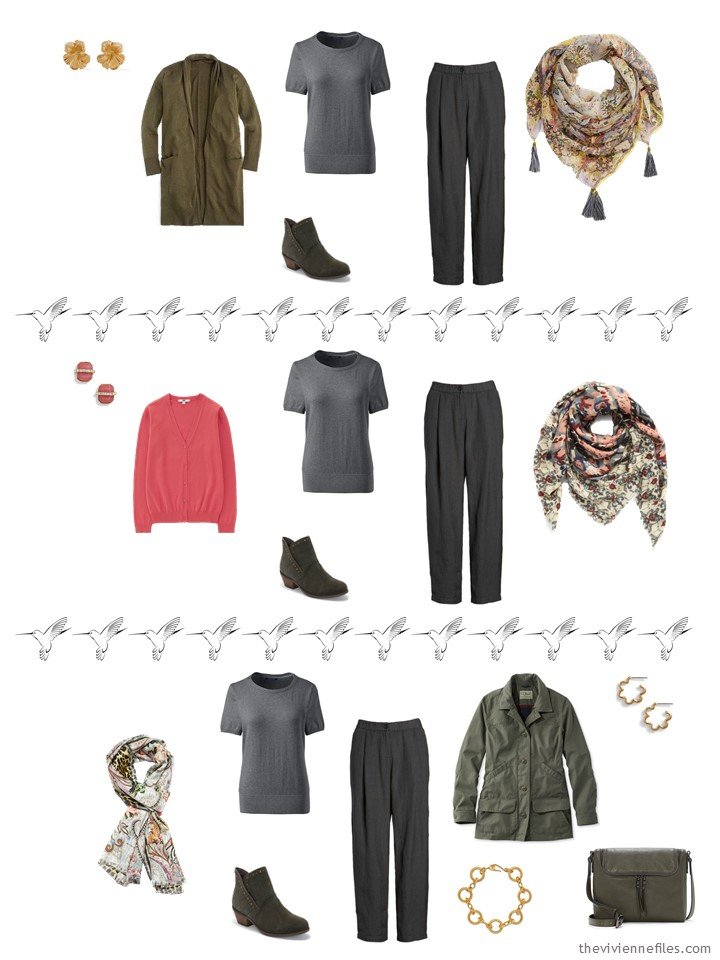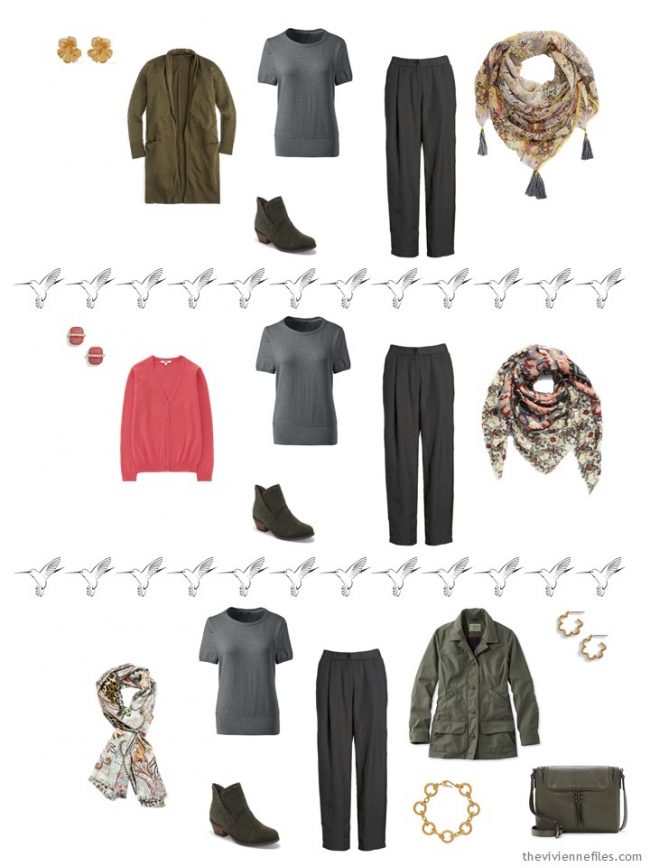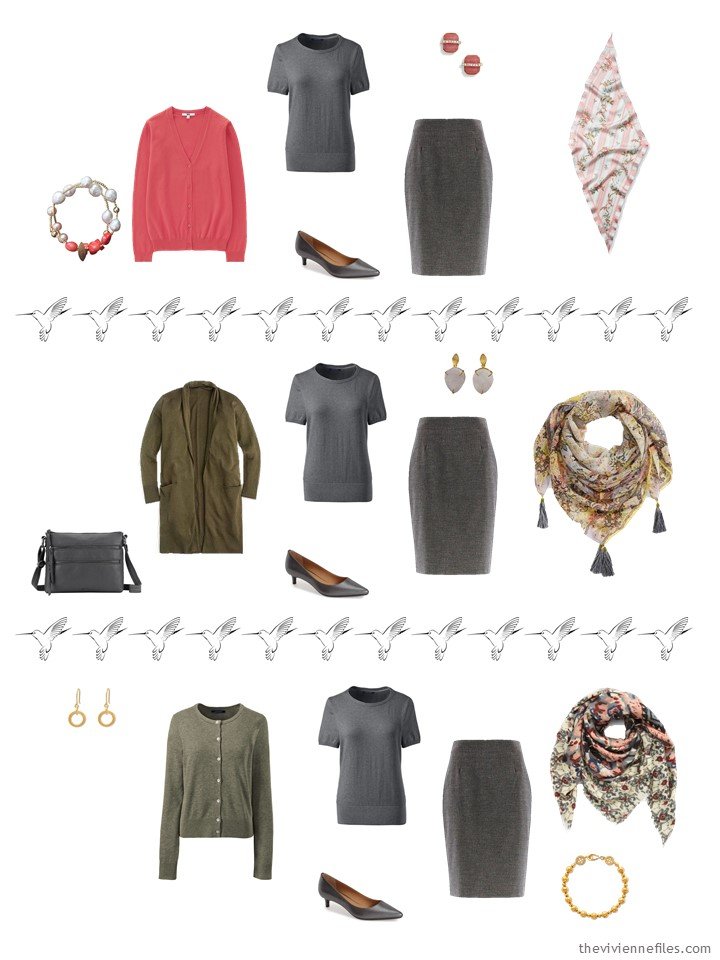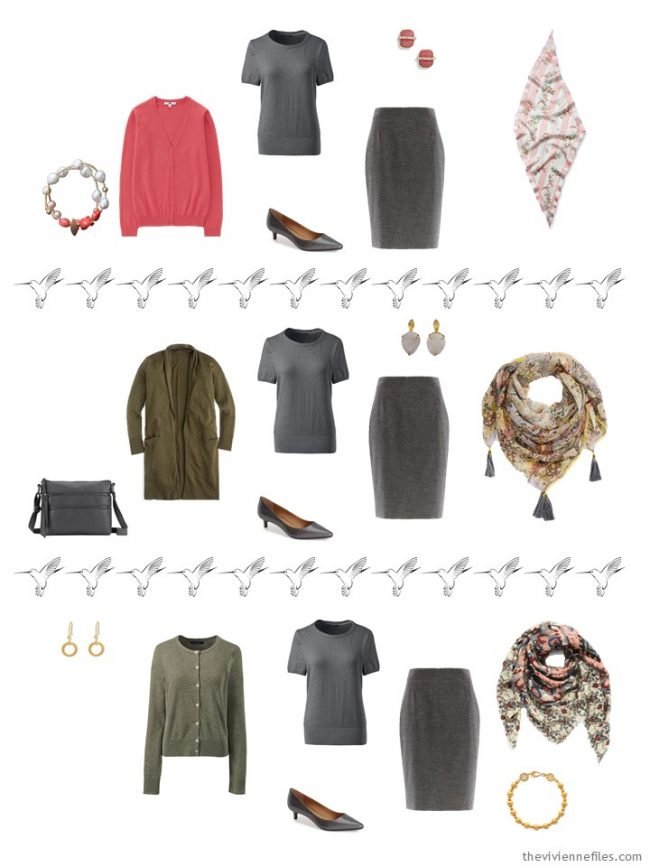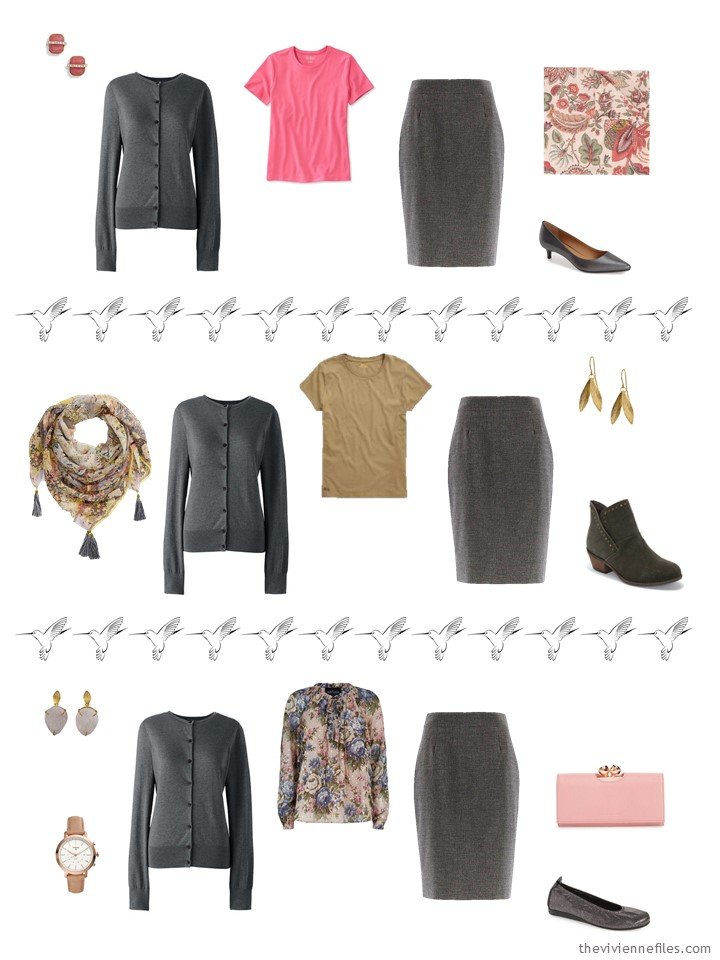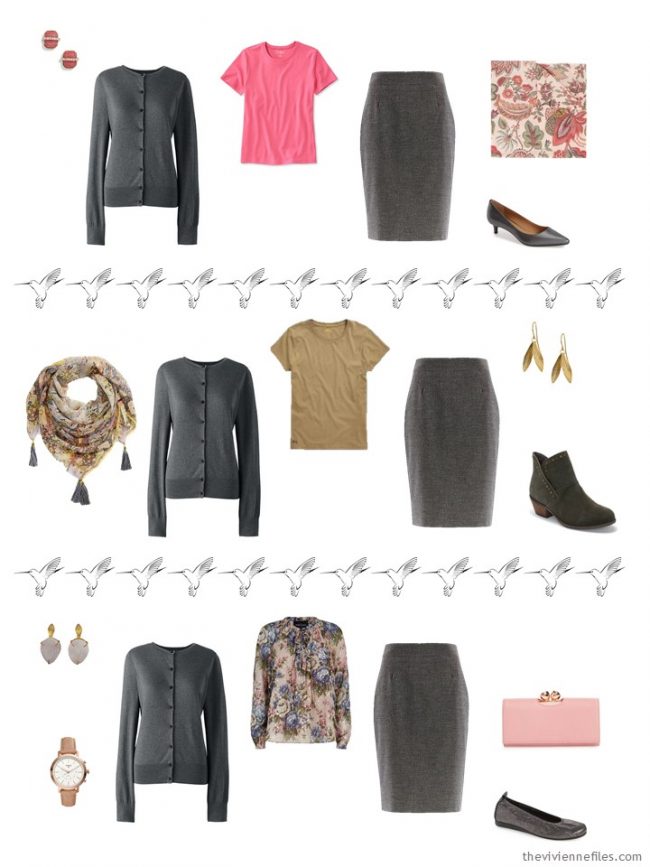 None of her new garments are exciting, but the possibilities that they offer are pretty fun!
love,
Janice