November 9, 2018
Over the course of the year, I've assembled 4 travel capsule wardrobes based on this most wonderful painting: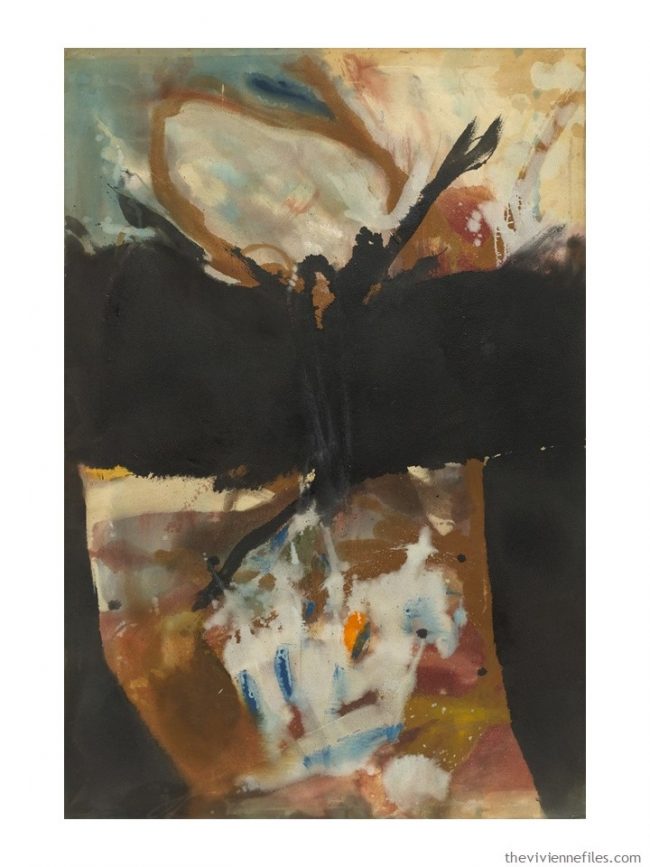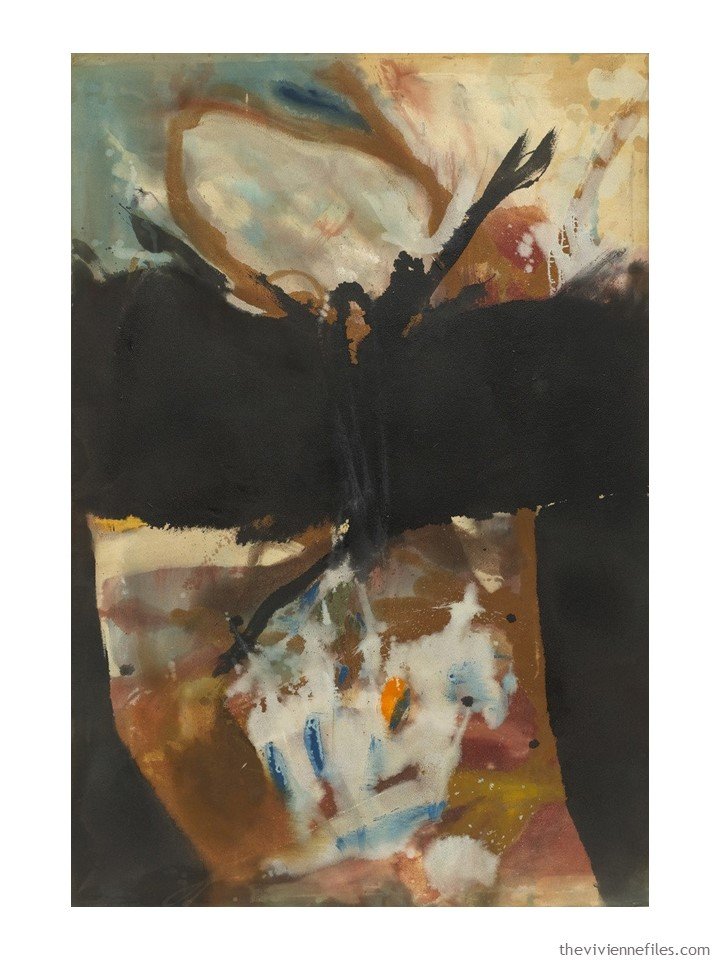 To guide my choices, I isolated four colors upon which I focused, and I chose a couple of adjectives to help keep the styles that I chose consistent: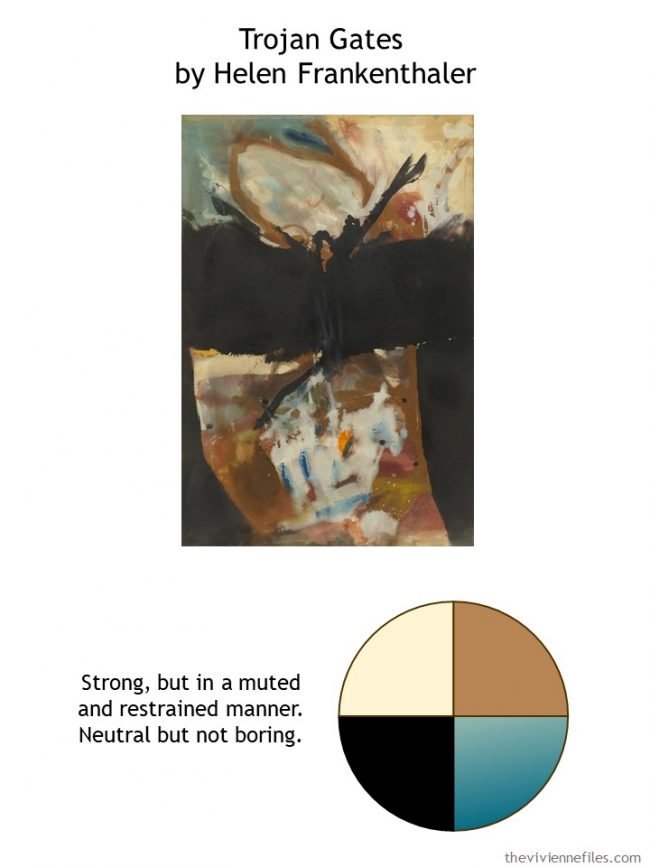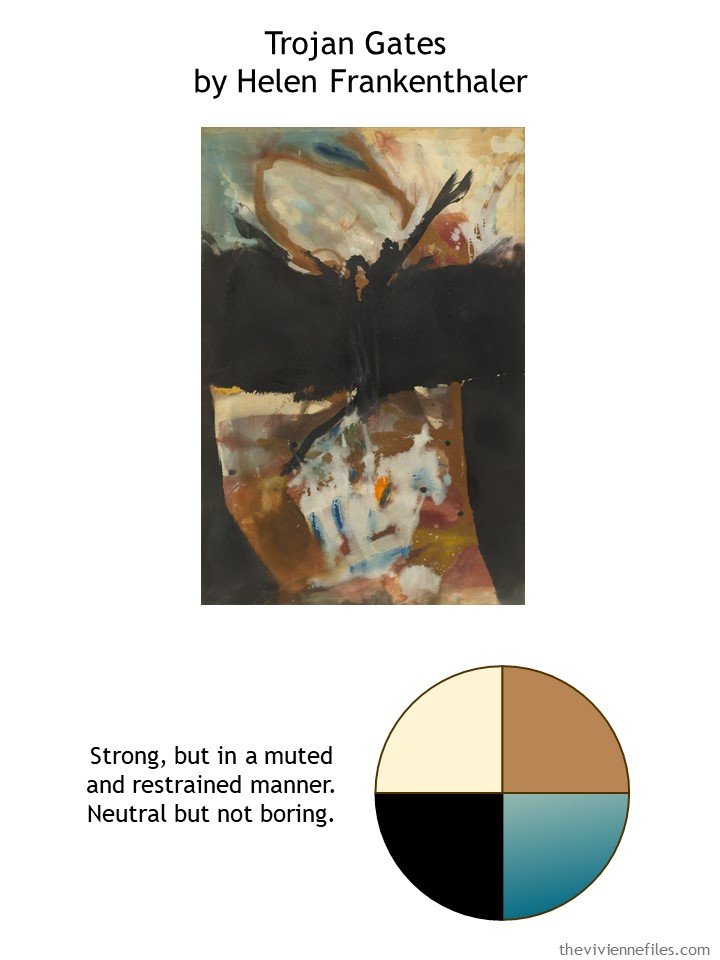 In January, when our translator first won an award, she packed this: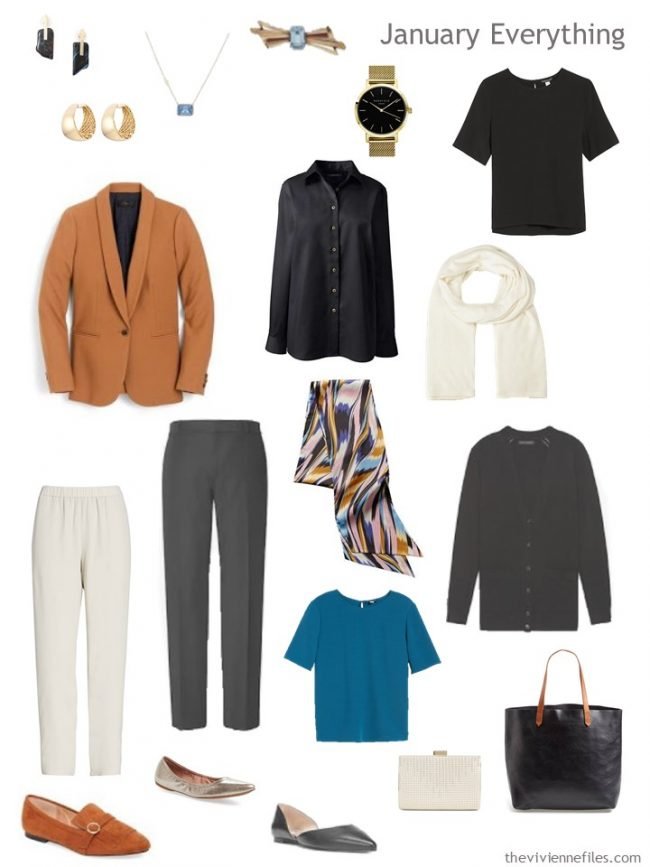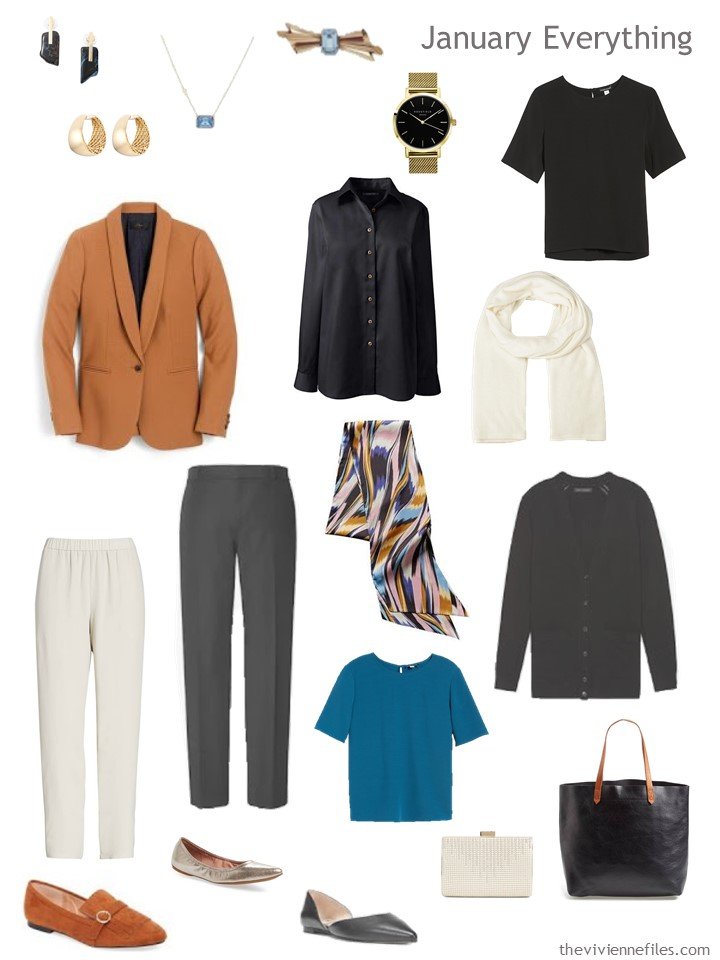 Then in April, she was offered a really exciting work possibility: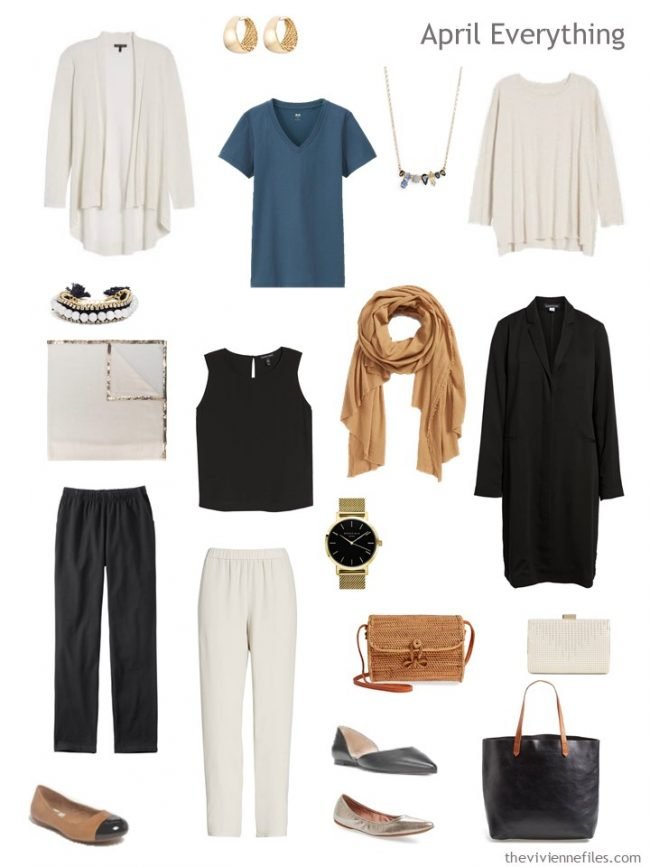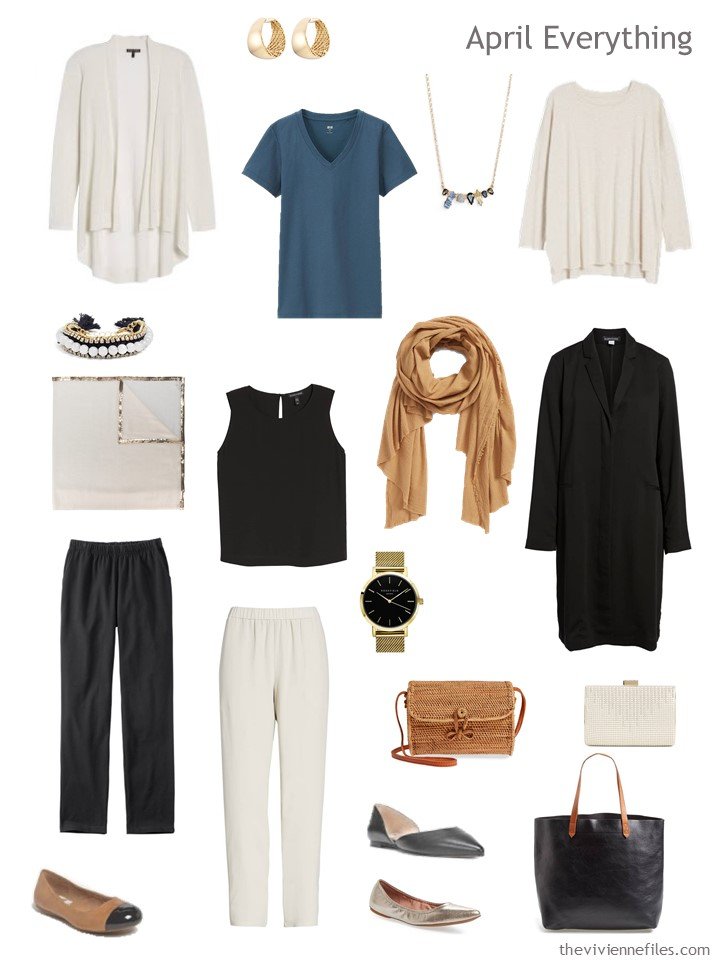 You can't feel terribly sorry for this heroine – she had to go to Paris in July to meet with the author of the book she was translating: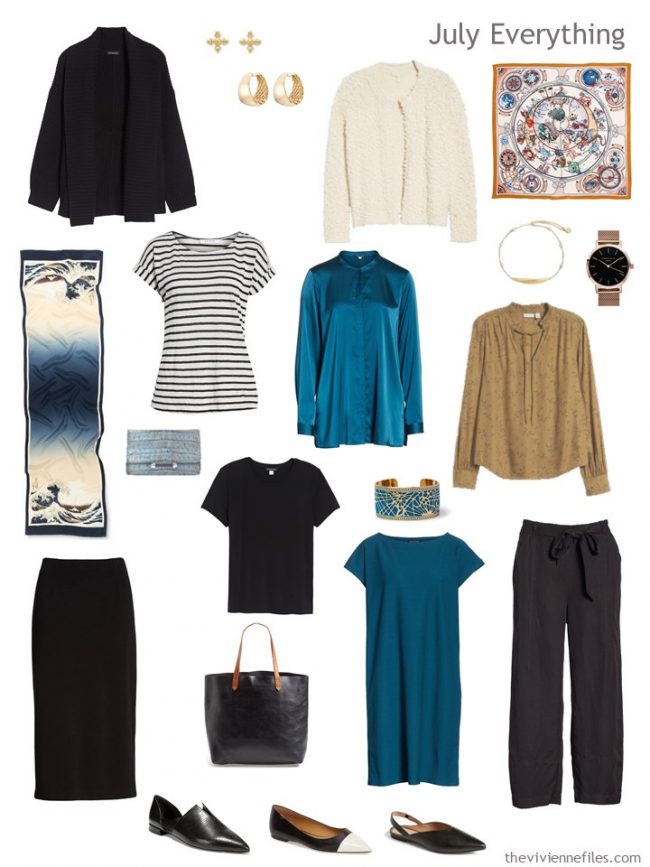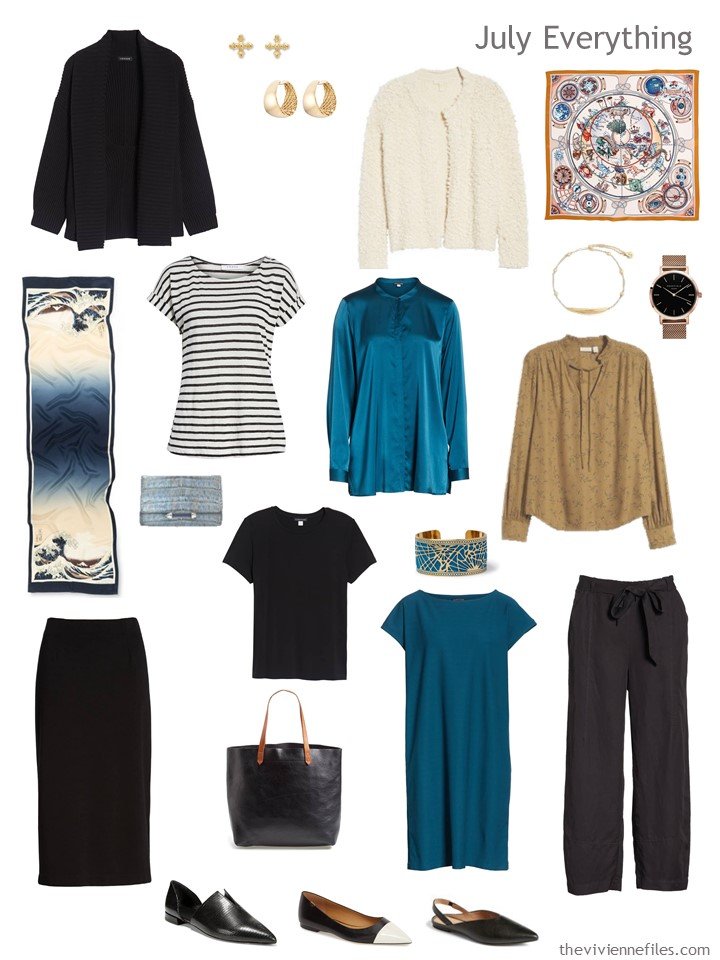 The translations are going very well… in October, the author invited her back to Paris for a long weekend which didn't seem to be focused entirely on the book!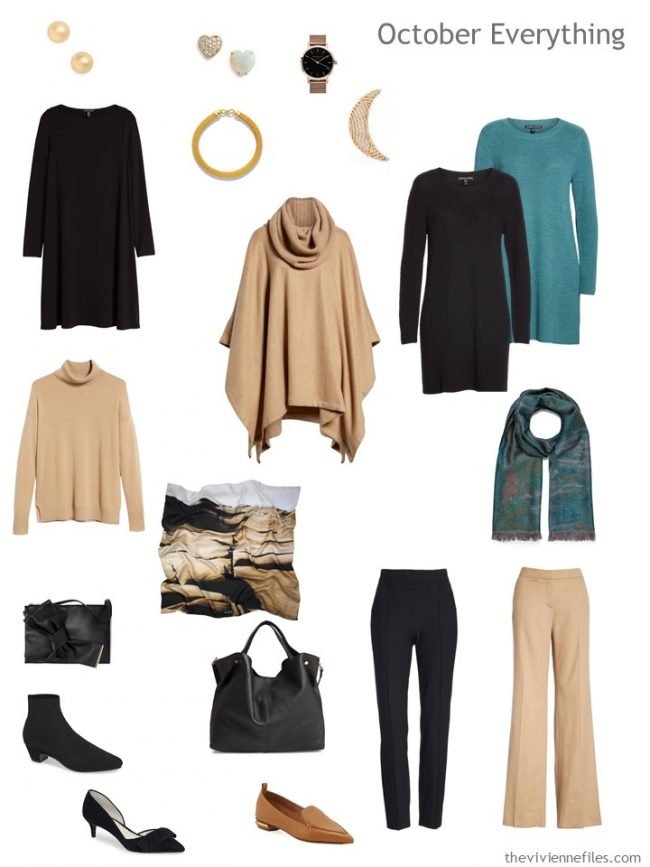 How does her wardrobe look, when assembled all together?
Here are the clothes – a pretty nice range of garments with a consistent mood and sensibility: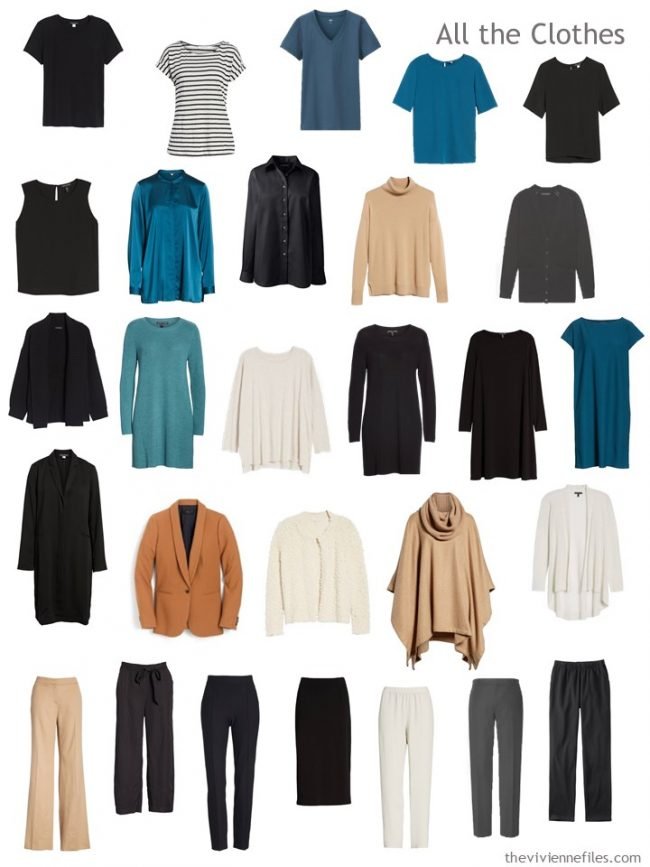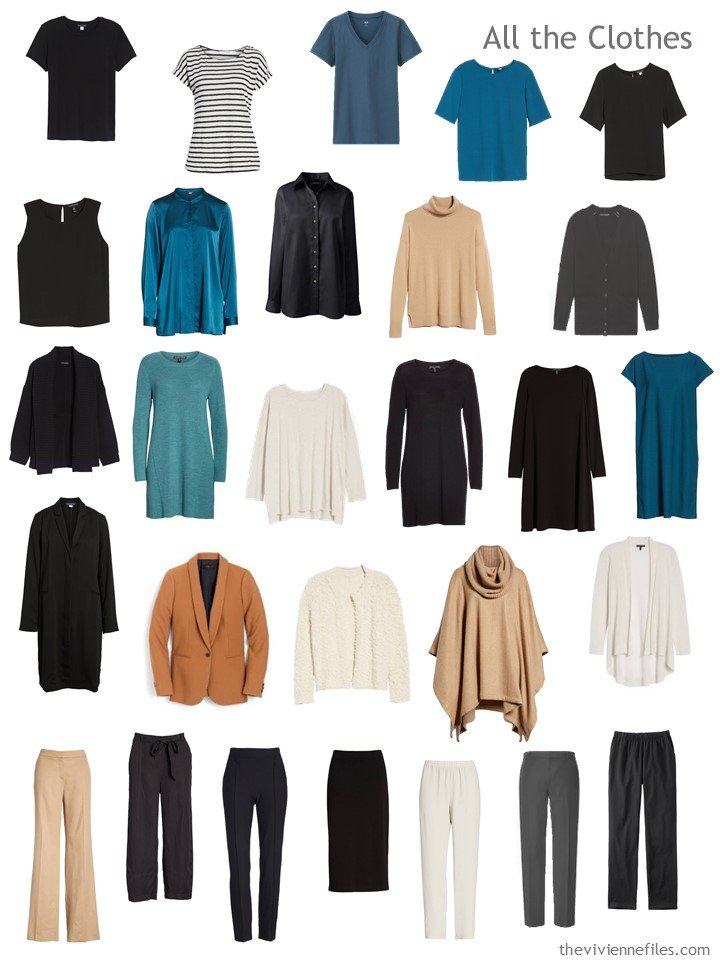 She has over 10 "shirts" – tee shirts, button-front shirts or sweaters. That's a good number – one doesn't have to do laundry every 3 days, at least! Six pairs of pants, and 1 skirt? Maybe adding a pair of jeans would be useful…
And the single skirt isn't too much of a problem, because she has a couple of dresses…
Overall, I don't know that I would make any serious changes here. Maybe add the jeans, an off-white button-front shirt, and maybe a simple off-white tee shirt…
Her accessories are amazing: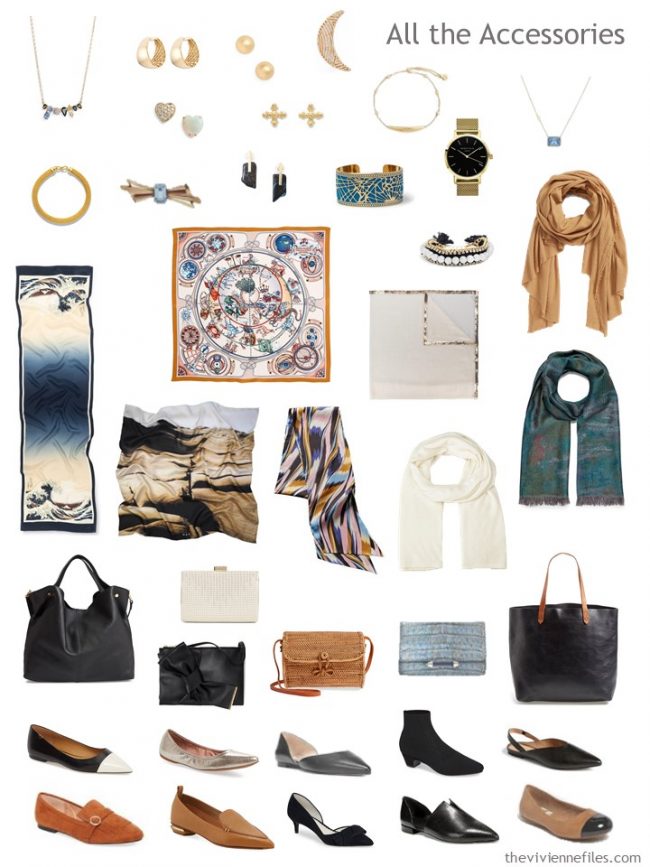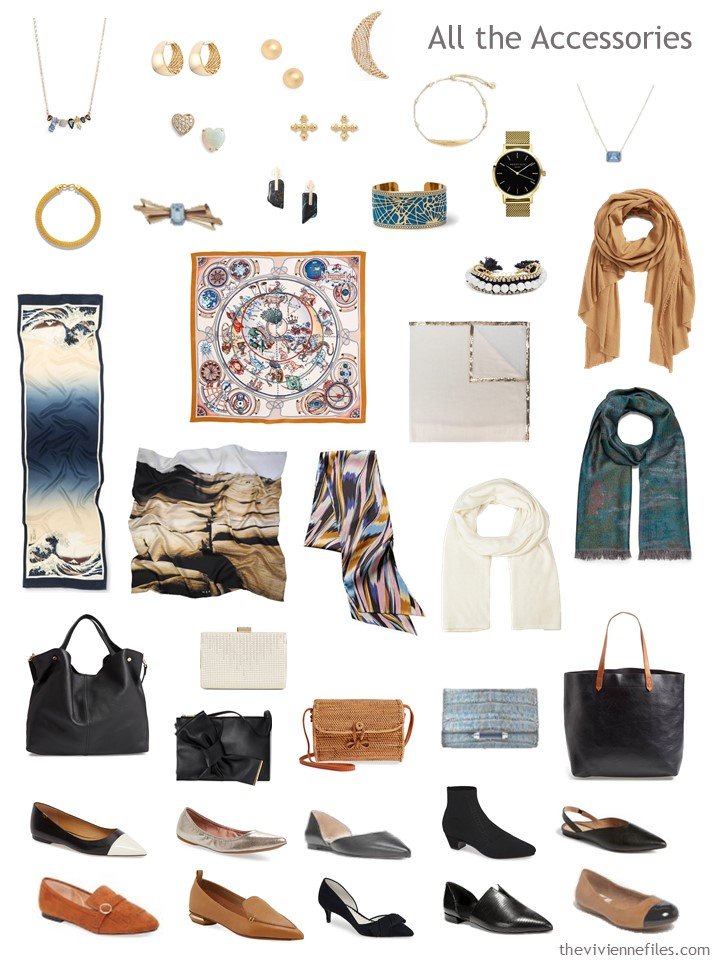 8 scarves! I love that… Six bags is a nice number – enough for variety, but not so many that you can't buy really nice, good-quality bags when you need one.
The biggest gap that I see here (it's supposed to snow tonight in Chicago!) is a pair of serious, warm boots for the dead of winter. But maybe she doesn't live where this is necessary? Maybe just a pair of Wellies will do…
And of course, this heroine might want more jewelry. That's strictly up her to – she has plenty here already.
So overall, I'm pleased with how this wardrobe added up. The final test of the versatility of this wardrobe is to see if we can find more outfits than the ones that our heroine has already worn.
These seem easy and obvious: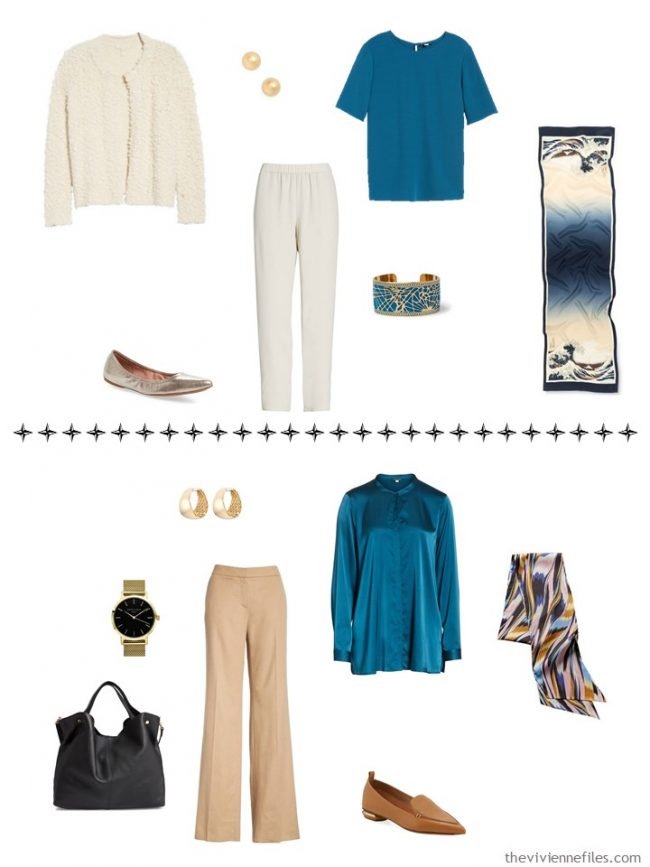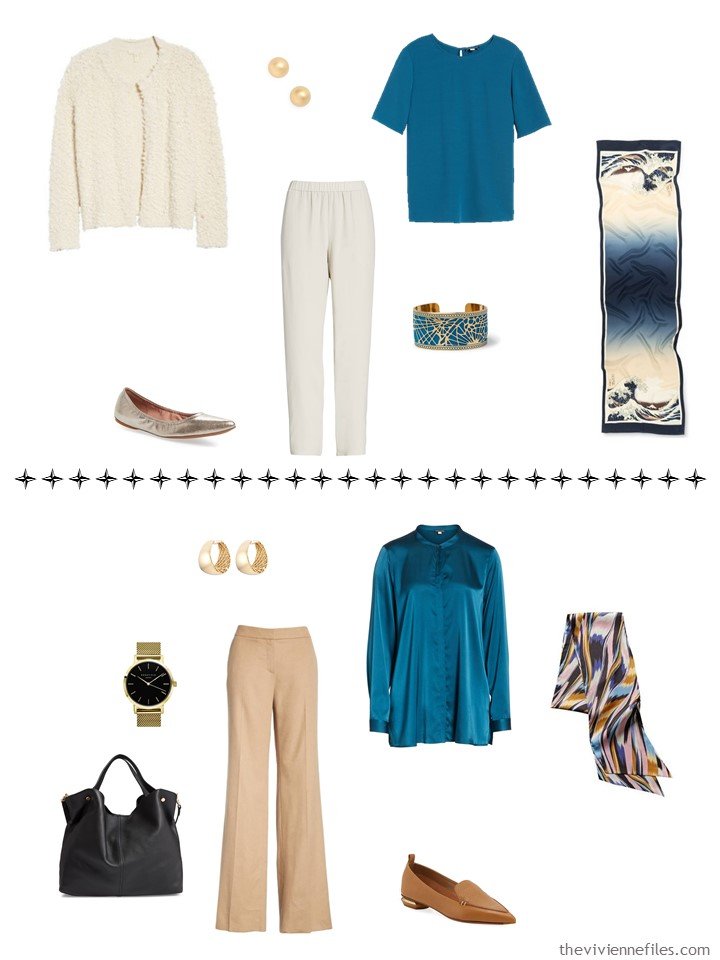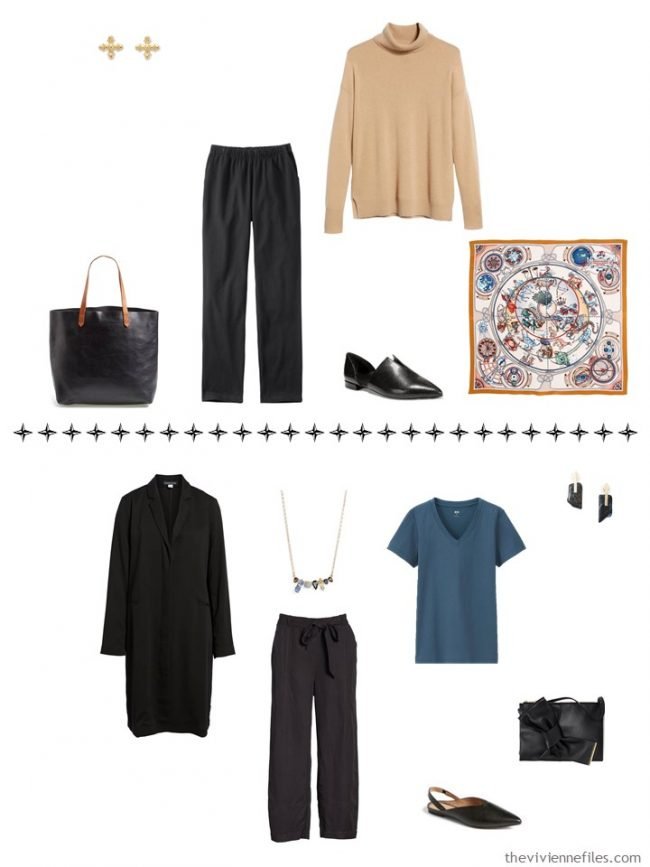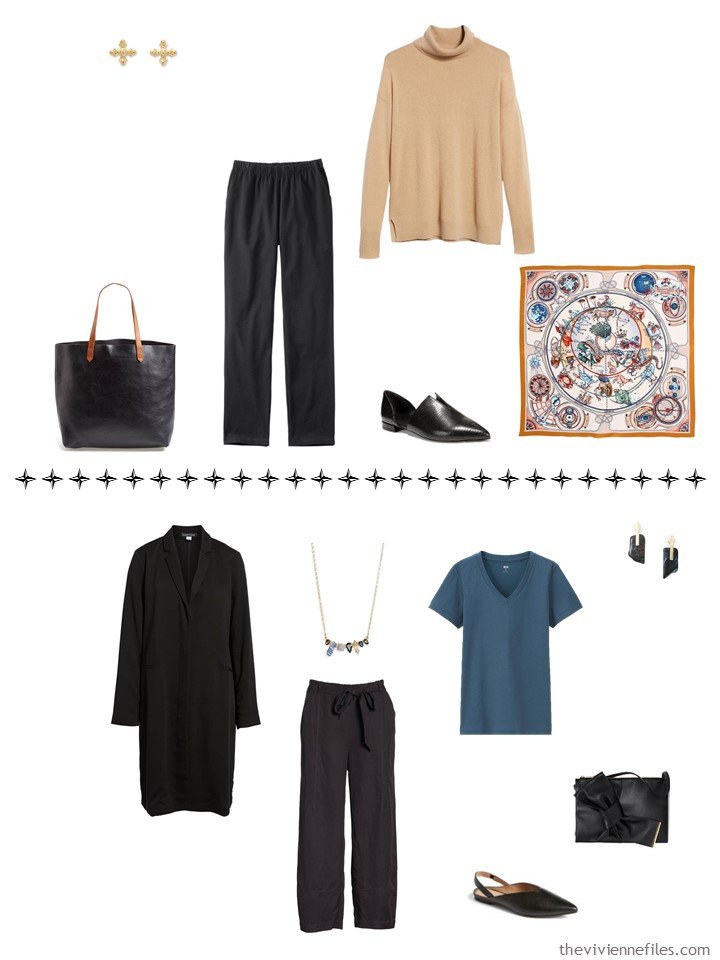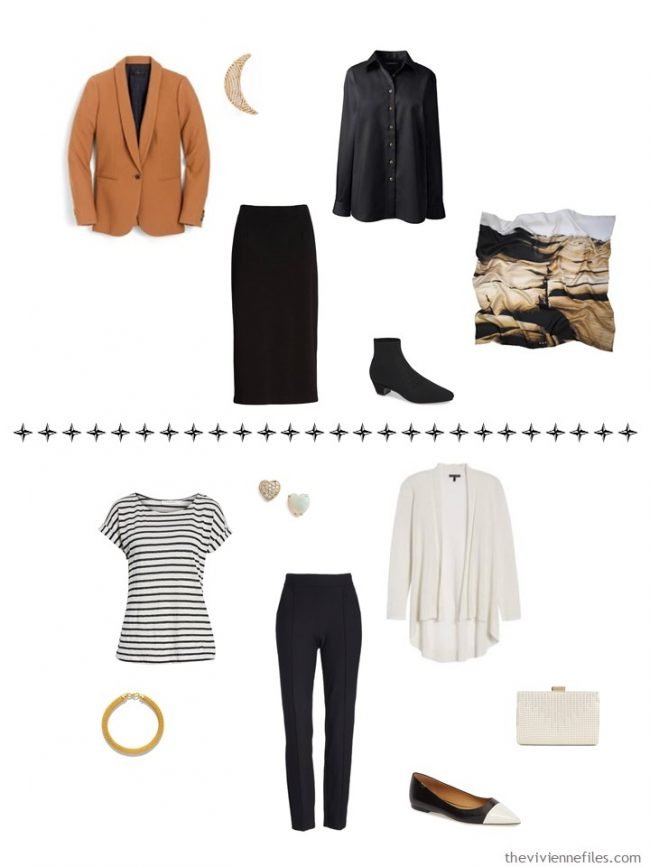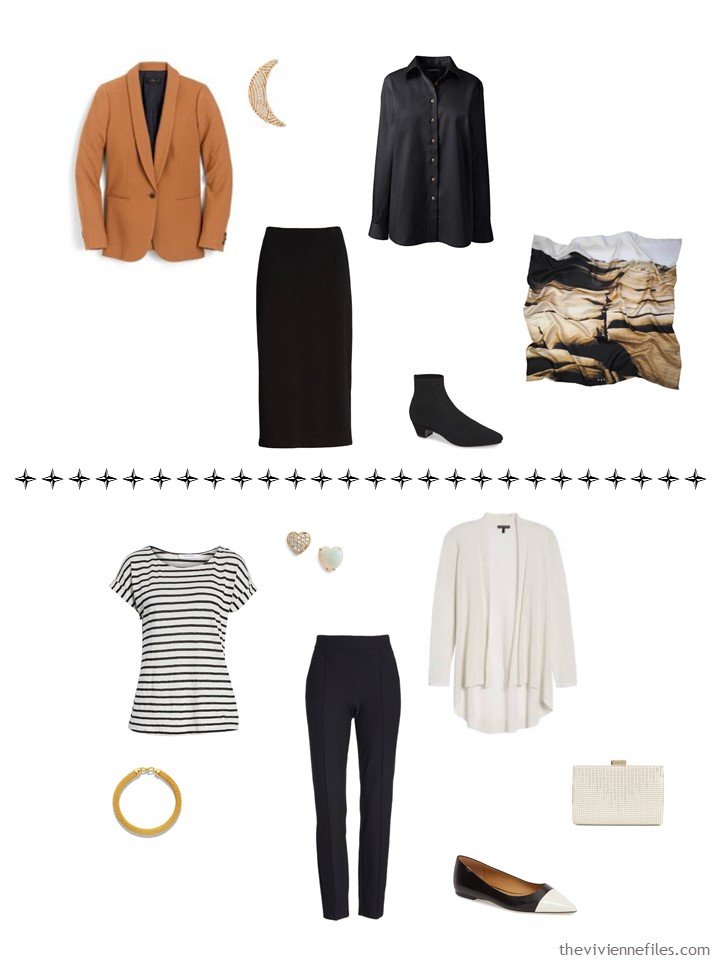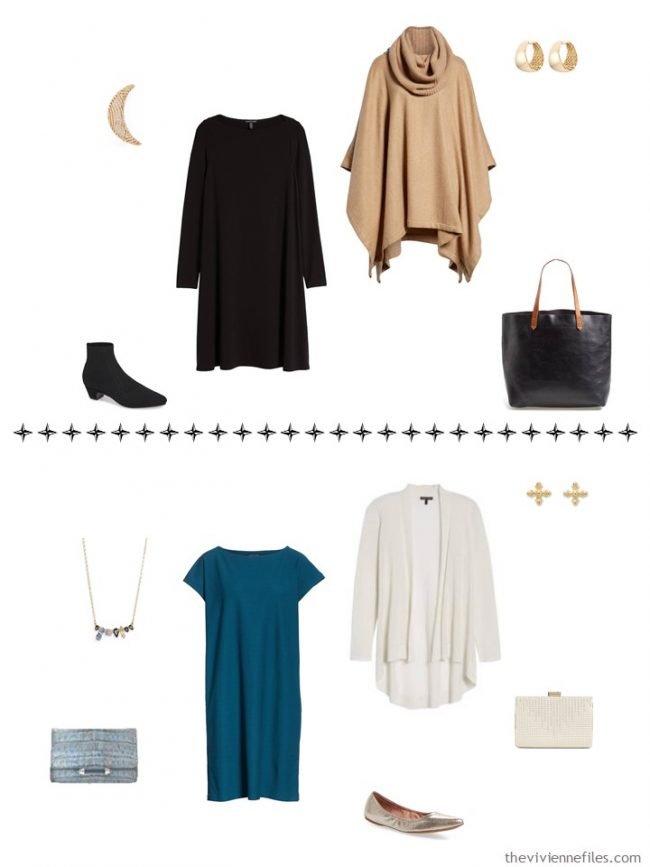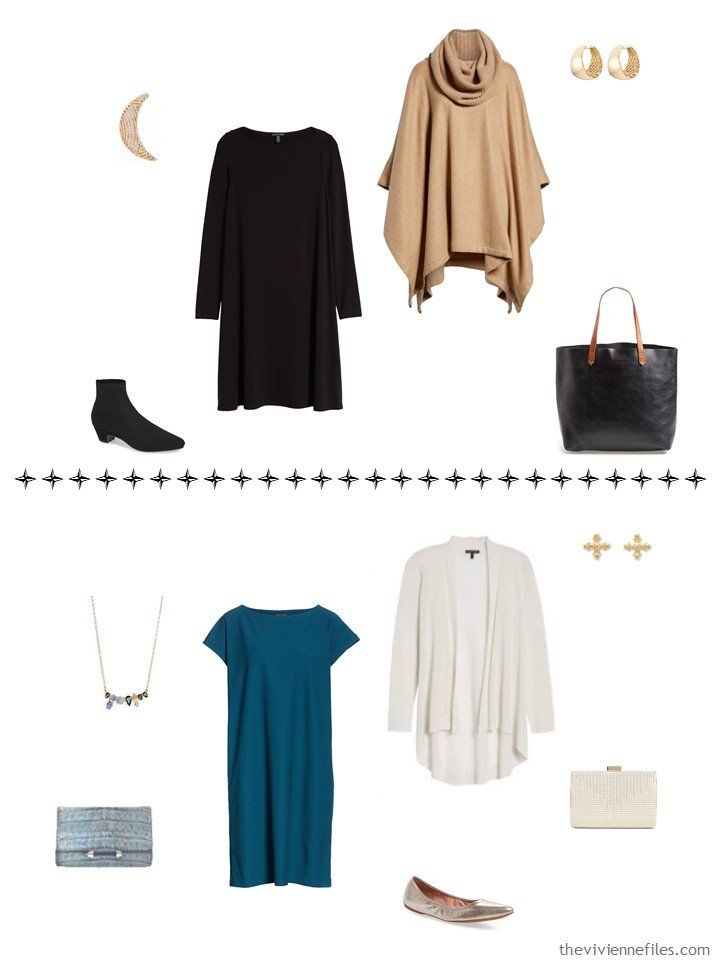 I love this heroine and her wardrobe- the colors are unusual but not outrageous, and the garments themselves are classic and timeless…
If I had to start all over again, I could picture starting with this!
love,
Janice