November 12, 2018
This is the very controversial tough businesswoman who has a very… strong… business personality. We really don't have a clue what she's like in her personal time, and I suspect that this suits her just fine!
Her style inspiration is this great painting: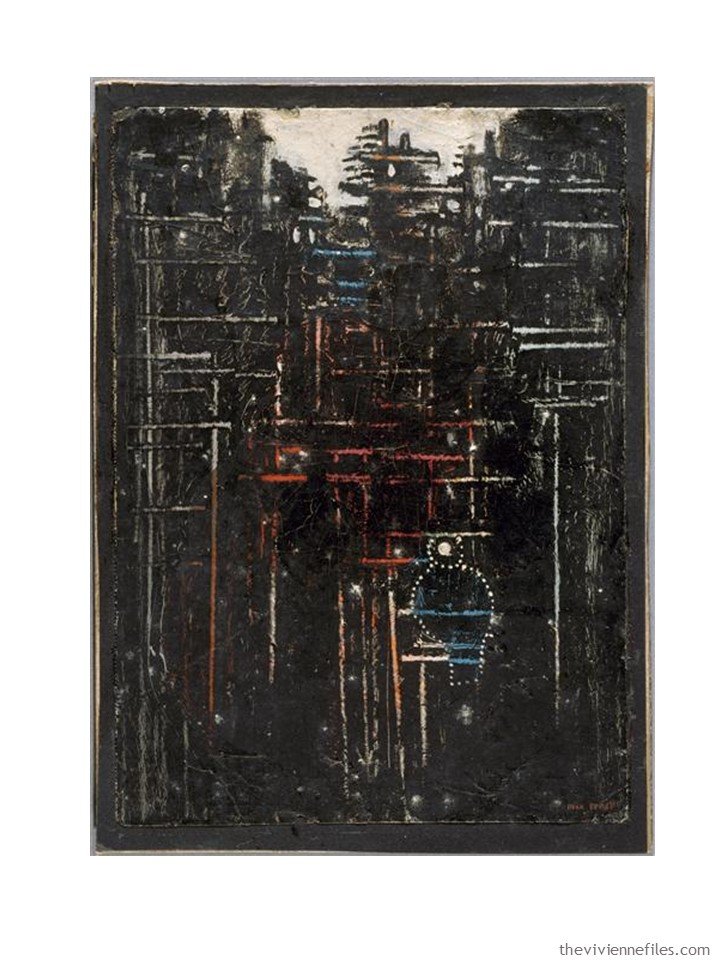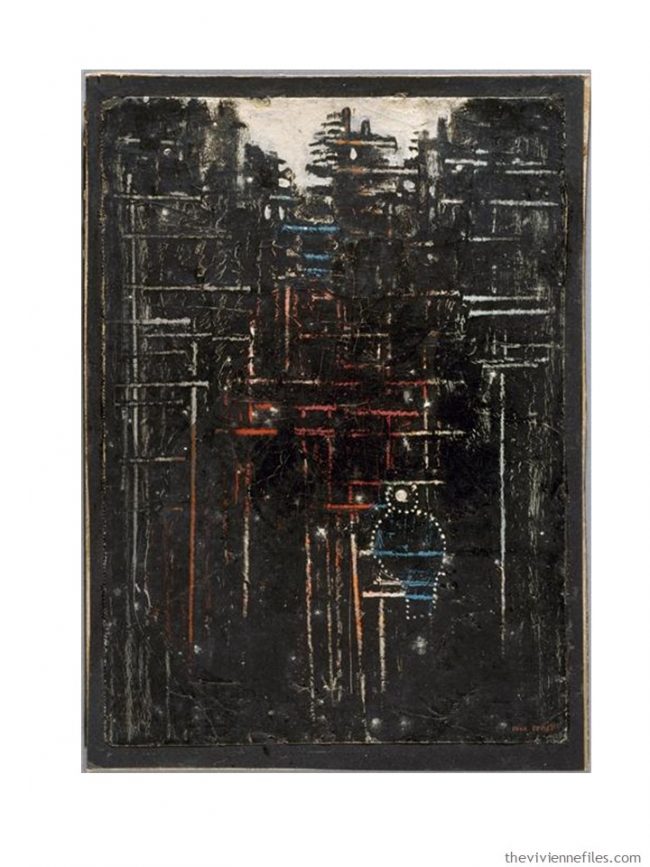 She's been planning her work and business travel wardrobe using these guidelines: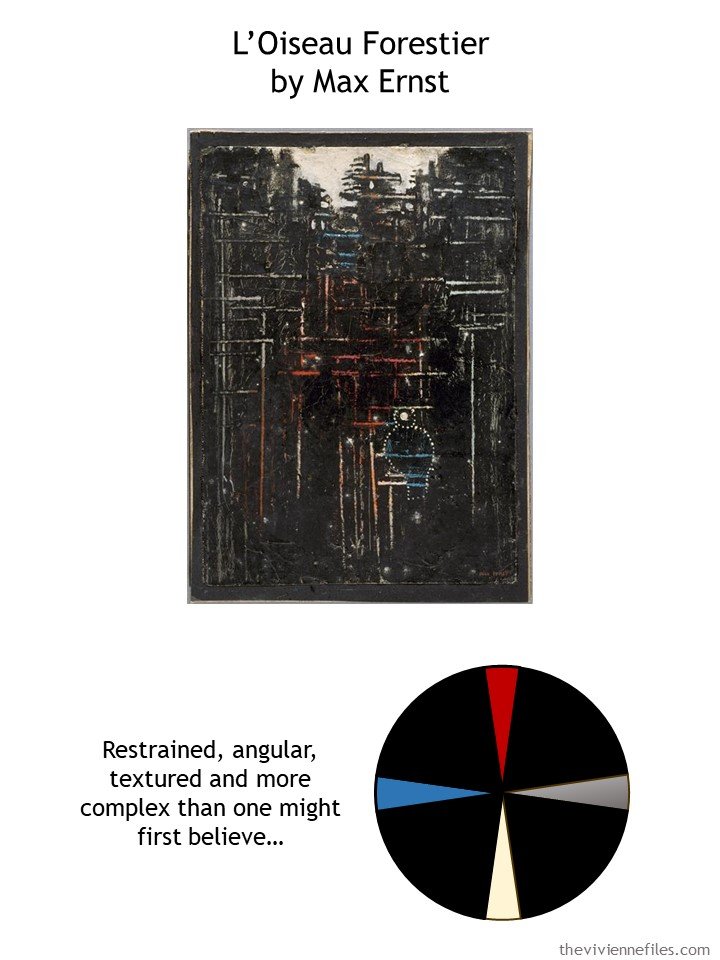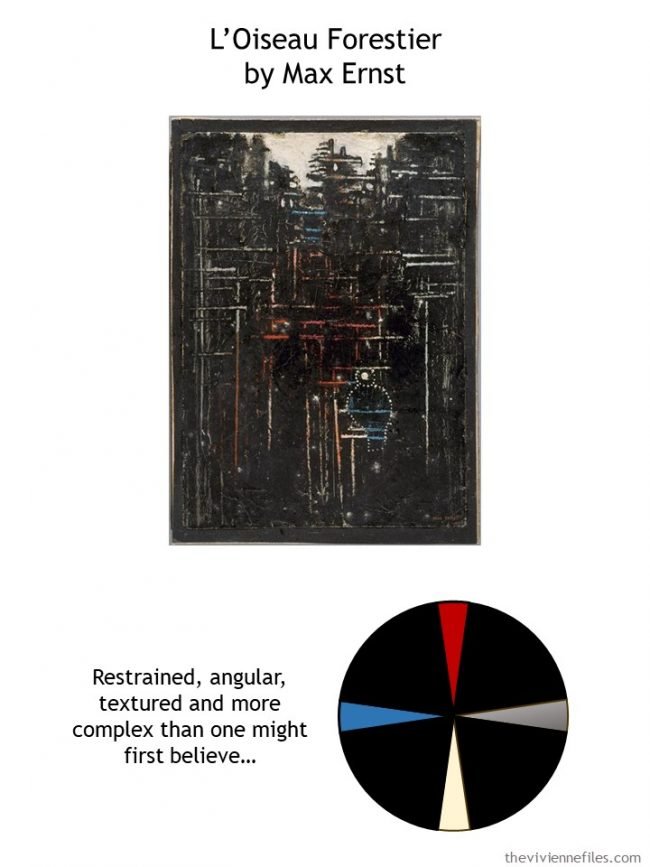 This is what she packed when she was going to negotiate a tough deal back in January: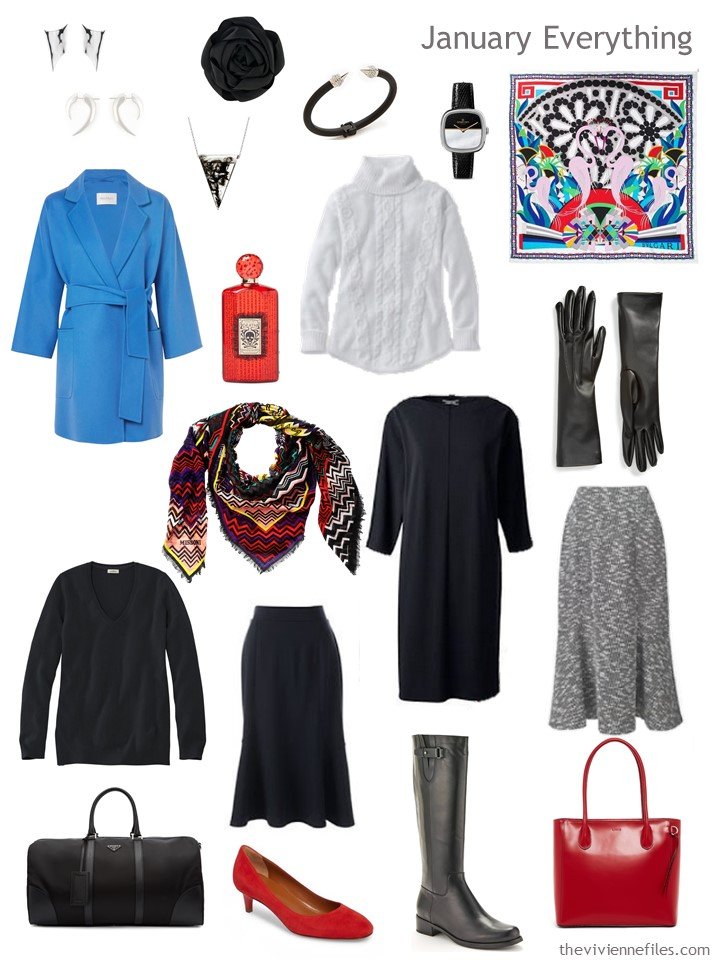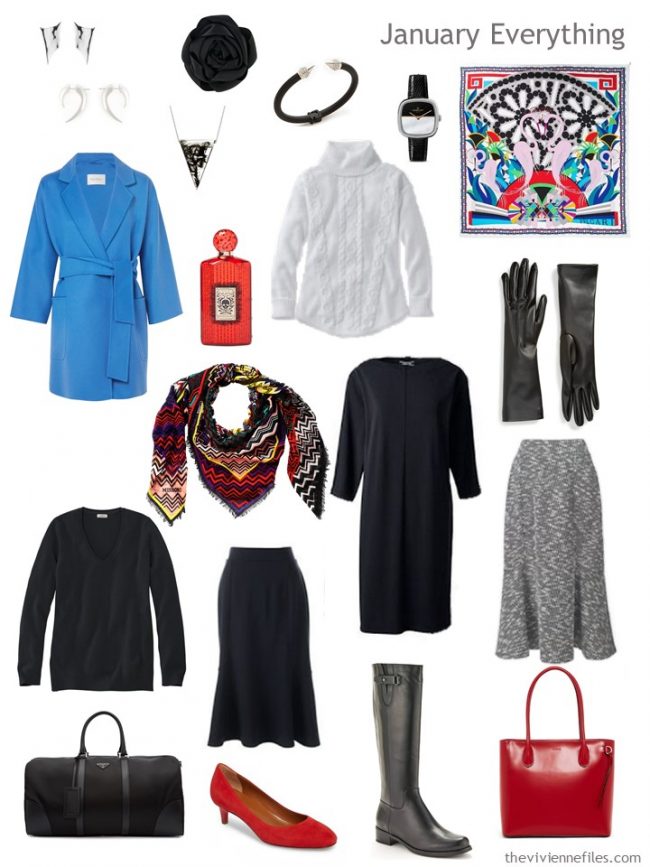 She had to attend a client "retreat" in April, for which she wasn't quite sure how to pack. This is what she finally chose: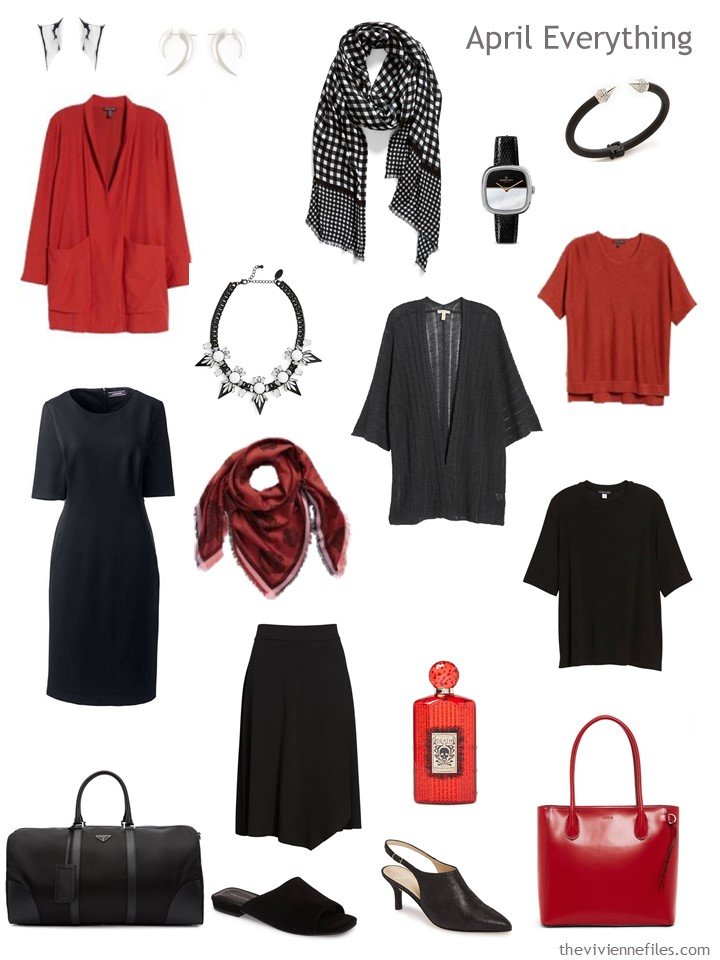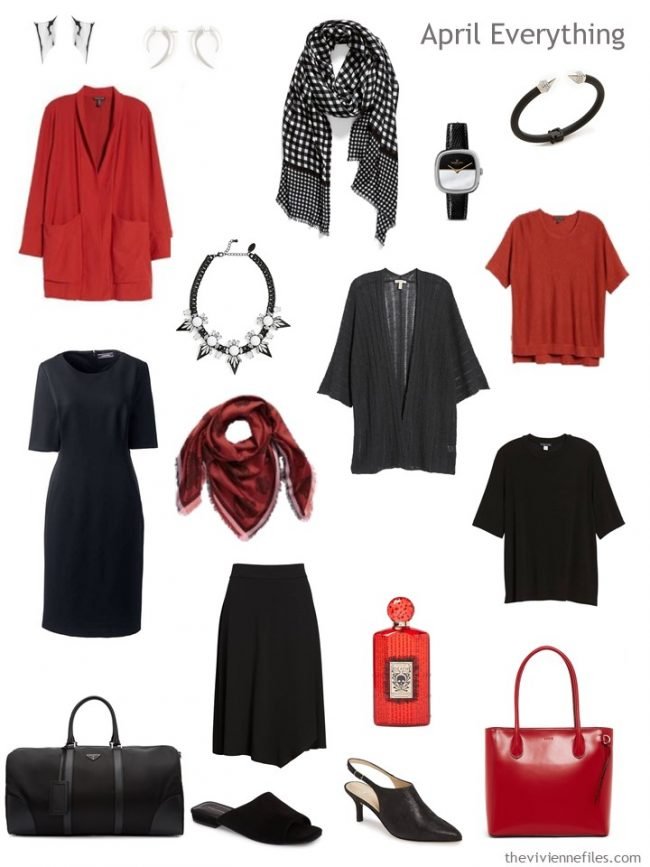 During the summer she had another one of those trips that was without a clear agenda. Happily, she has such a clear personal style that her clothing is very versatile and interchanges easily!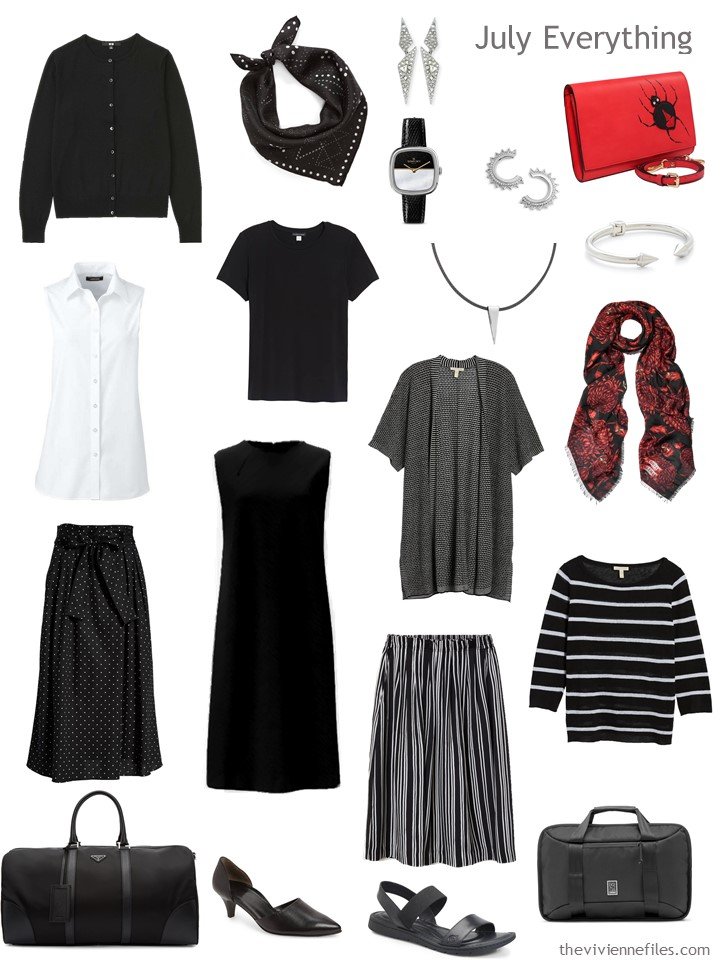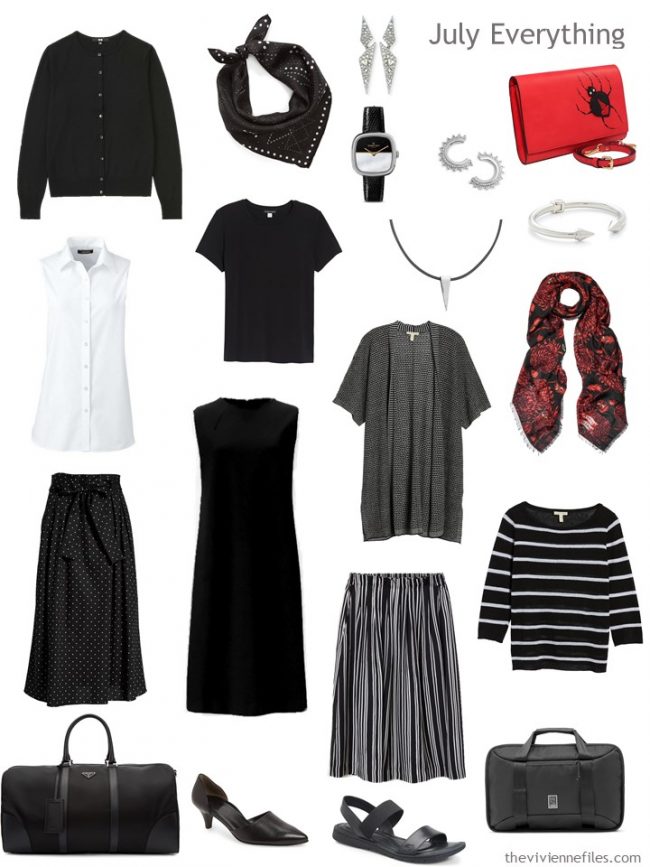 In October she had to go to their home office, to talk to the powers that be about her promotion and possible move to there! This was a BIG deal, and so she finally broke out a blazer to wear for this trip…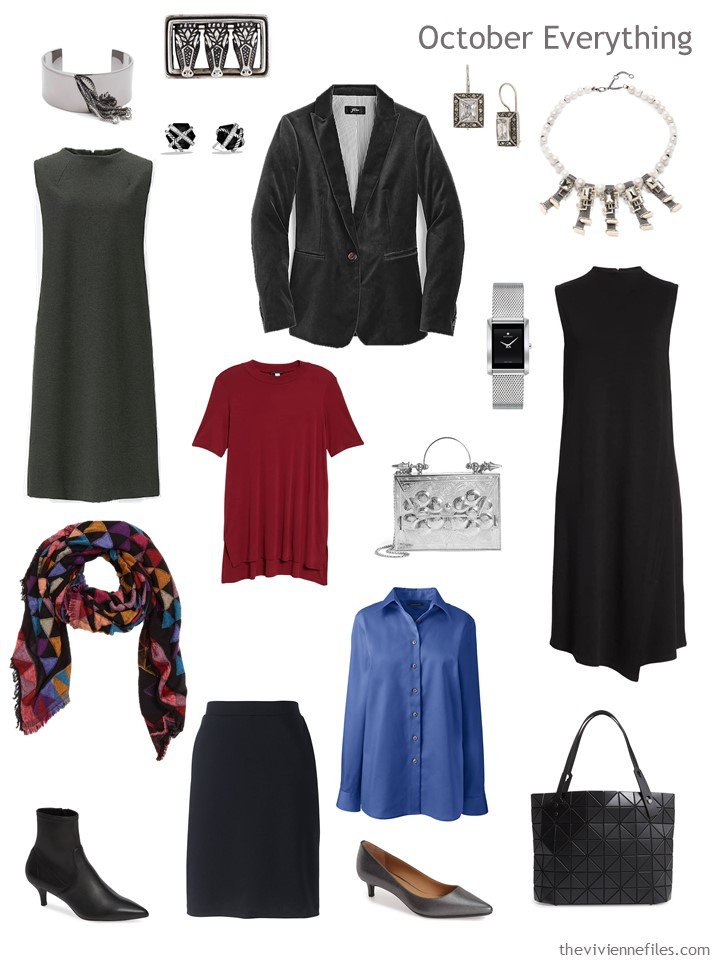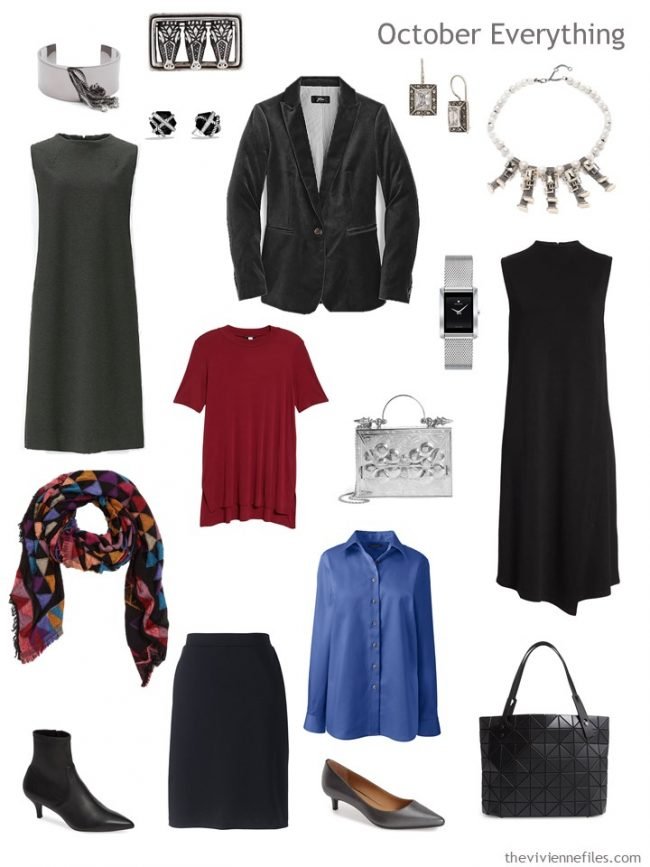 When we assemble all of the garments that she's worn this year for business travel, one things stands out immediately: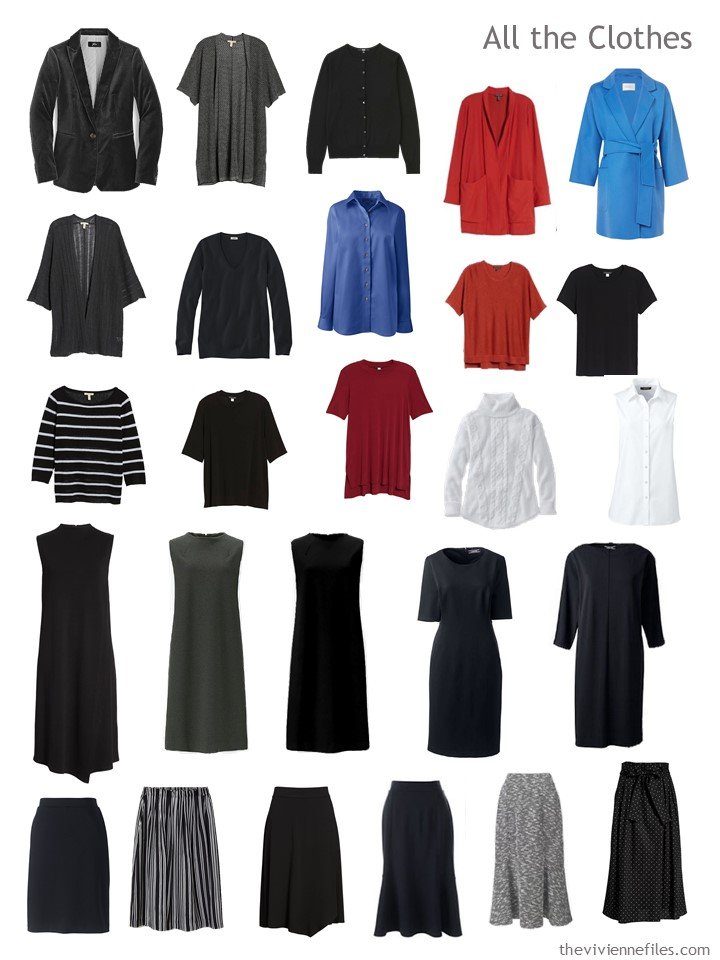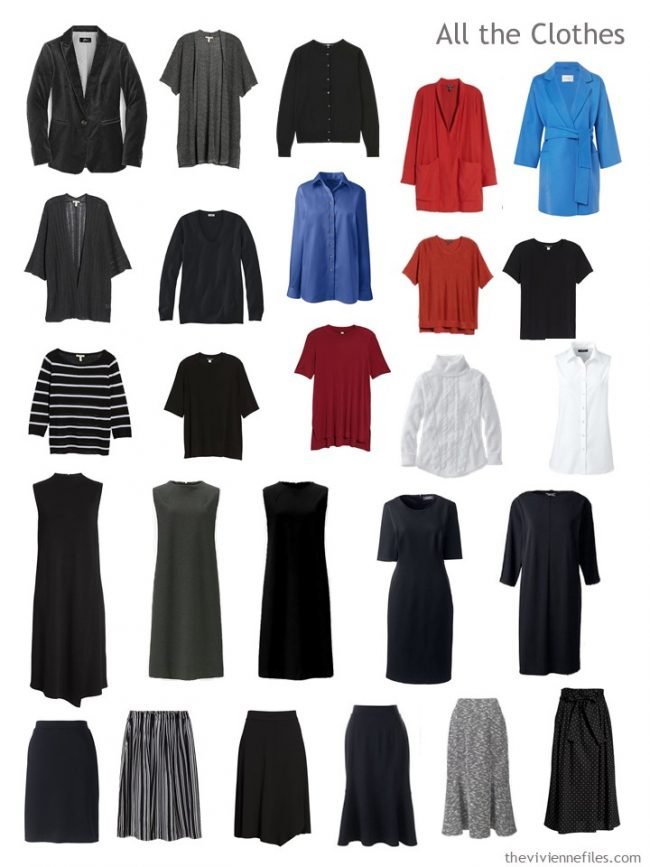 Although her clothes might feel out of balance (at first glance), her accessories are wonderfully diverse, but with a clear mood and point of view: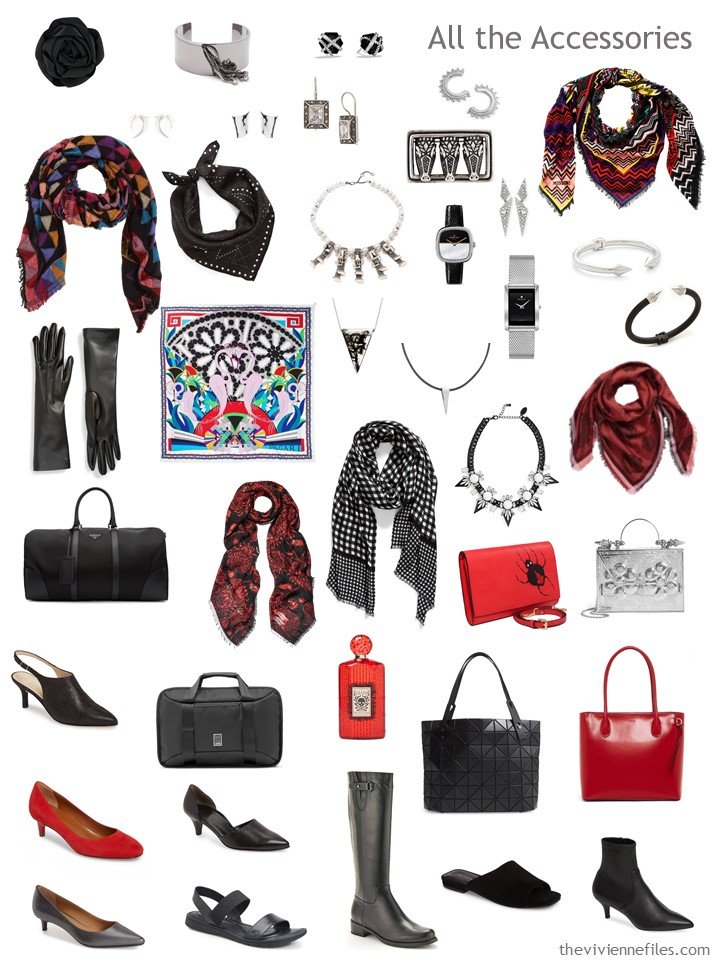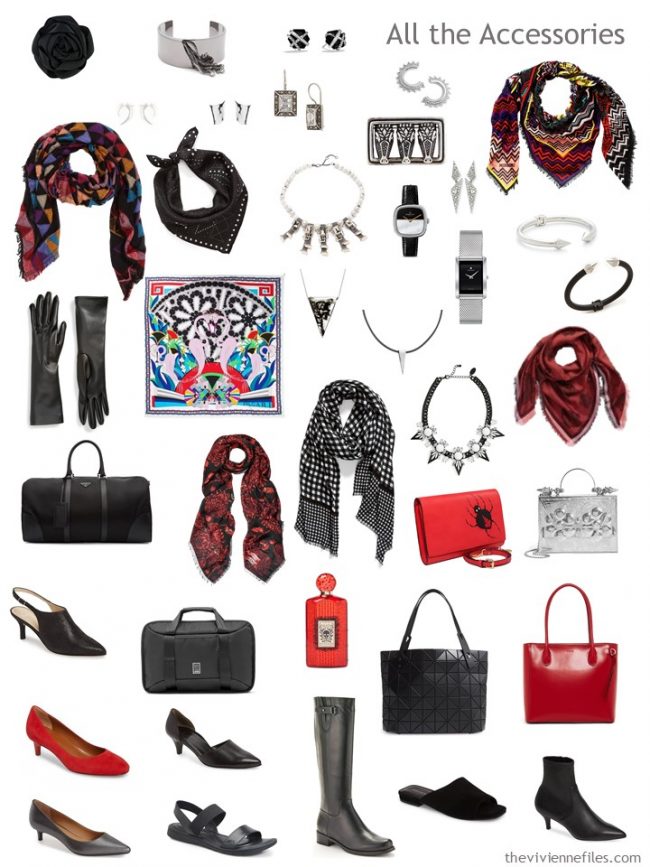 Maybe she really does NOT wear pants to work. Ever. At all. I know for an iron-clad fact that there are still offices here in Chicago at which the women ONLY wear skirts…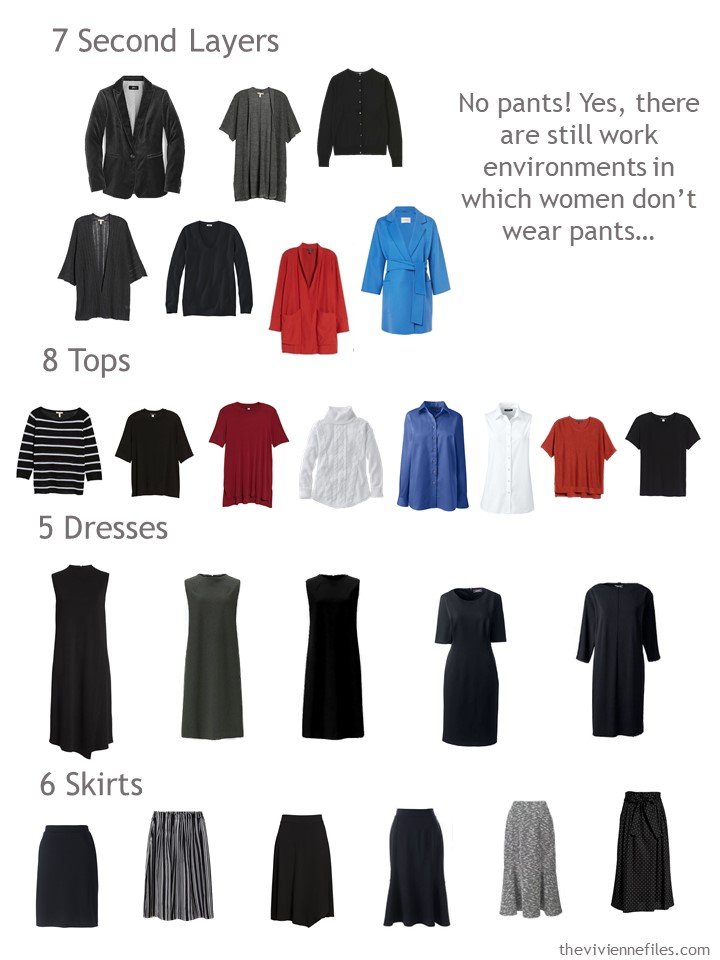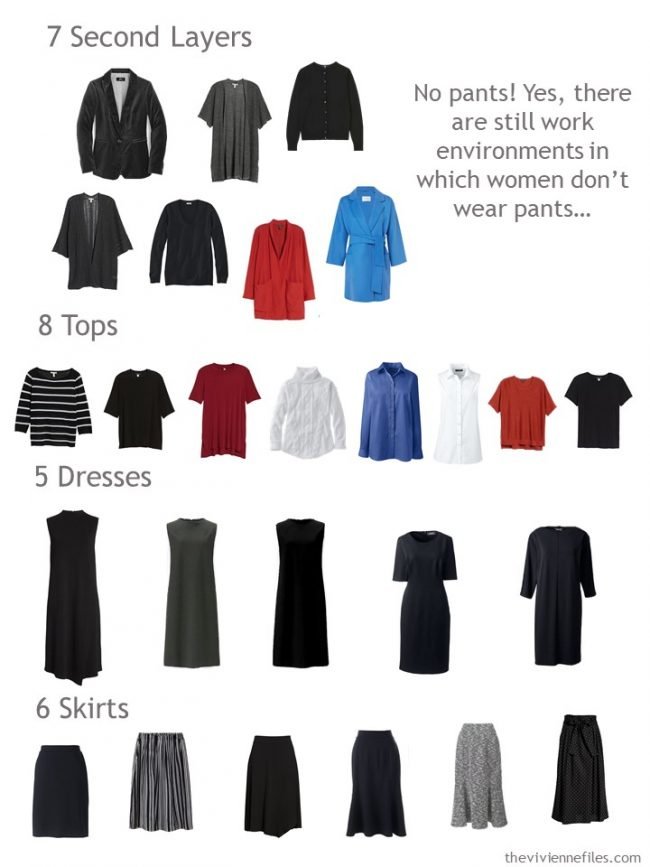 So if we're going to assume that this is ONLY this heroine's work wardrobe, there's maybe no problem here…
But I'm thinking that if she does indeed get moved to the main office, she will have more business travel ahead of her. To me, that suggests that at least 1 pair of pants that can be seen by other employees might be a reasonable wardrobe addition.
If she's nervous that these pants will feel too casual, adding a matching blazer makes the pants about as business-like as possible…
I'm also suggesting that she get a simple long-sleeved white shirt. She has a sleeveless shirt, but a traditional white shirt will go with everything that she owns and is a perfect base for all of her great scarves…
The other thing that I see that might give her more flexibility in getting dressed is a 2nd layer in an accent color – how about a gorgeous red cardigan? And if you're going to get the cardigan, you might as well go the extra distance and get the matching sweater. Even if you never wear the 2 pieces together, having them both gives you that option.
Oooh, 1 more thing – if she gets a pair of suit pants, she should make certain to have the right shoes!
These additions give her lots of new outfits, which could come in handy if she's going to be receiving a promotion! Being away from home all week for work is easier if you don't have to worry about having laundry done at a hotel, or having to race home on Friday night and do laundry over the weekend. (this is particularly tricky if you have to have things dry-cleaned – getting them in Friday night and back by Sunday can be nearly impossible!)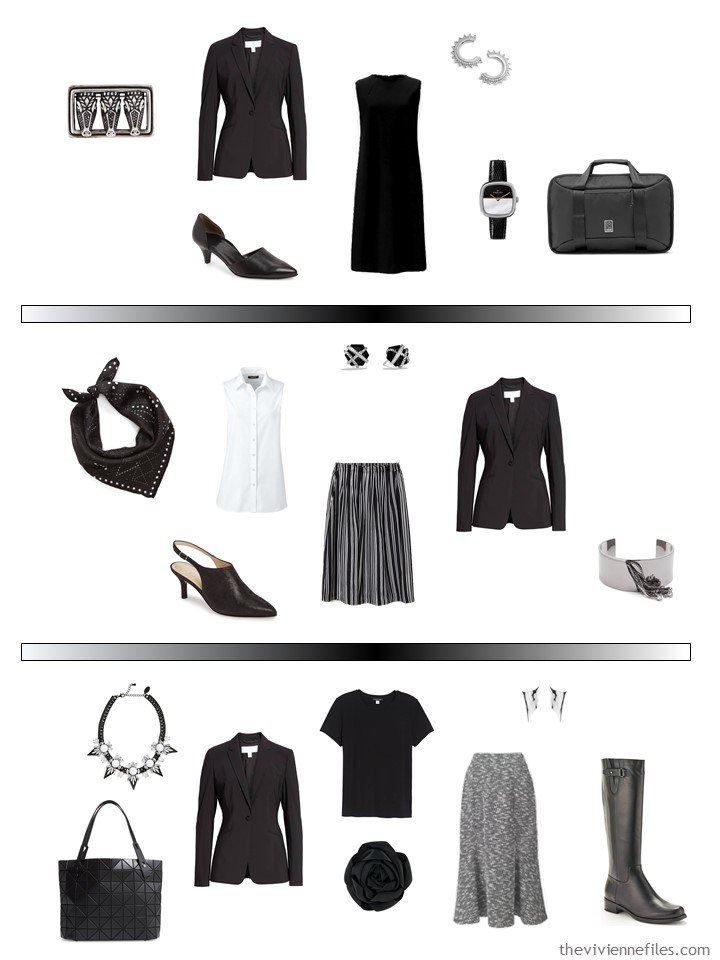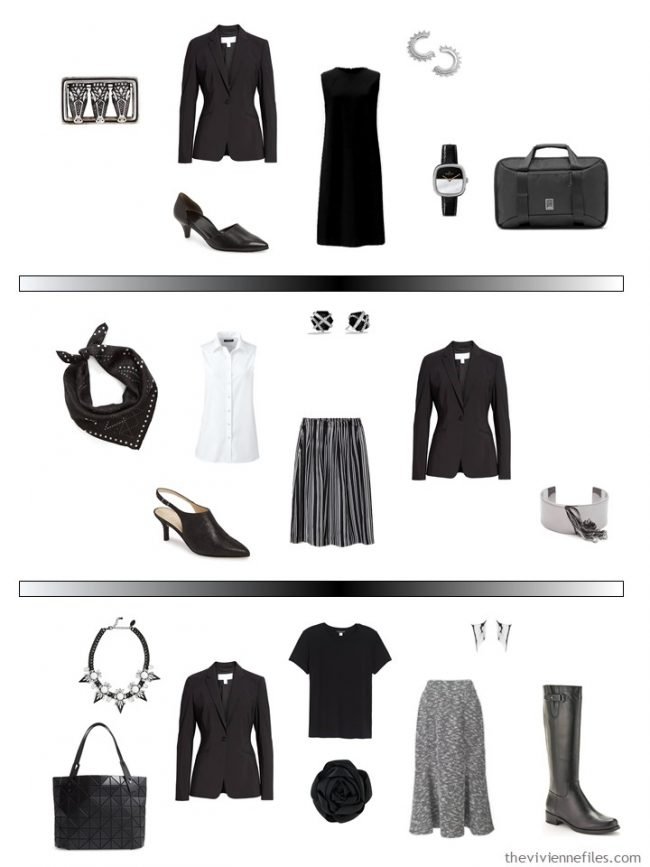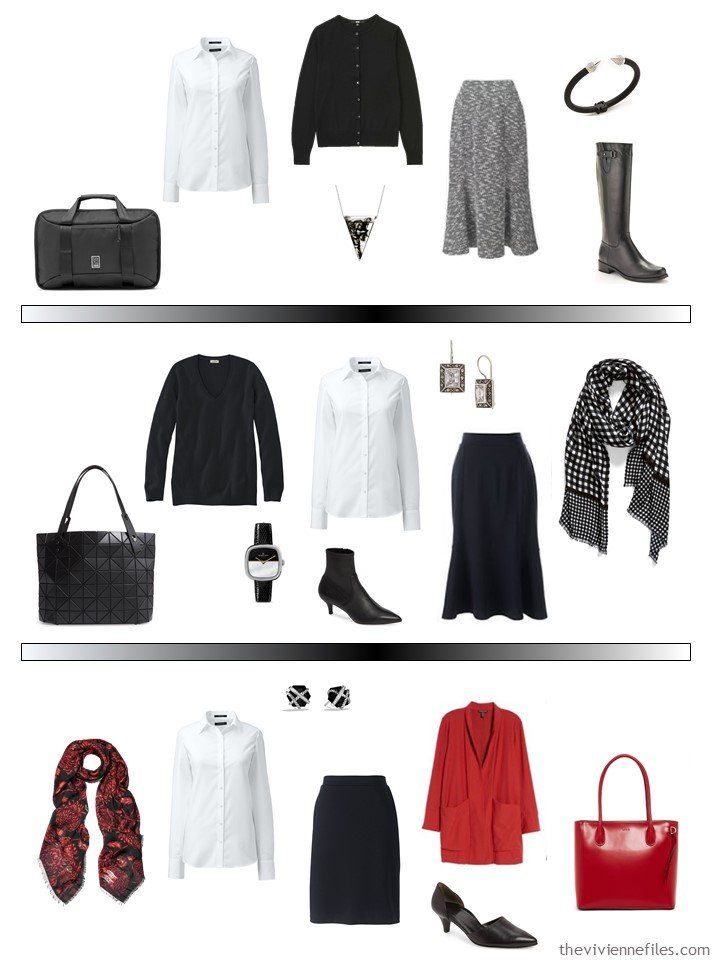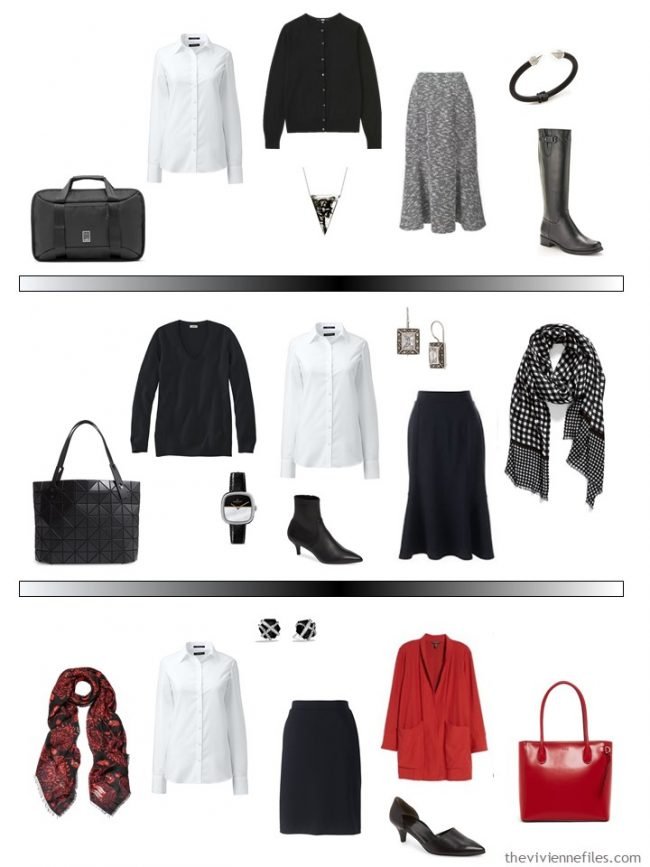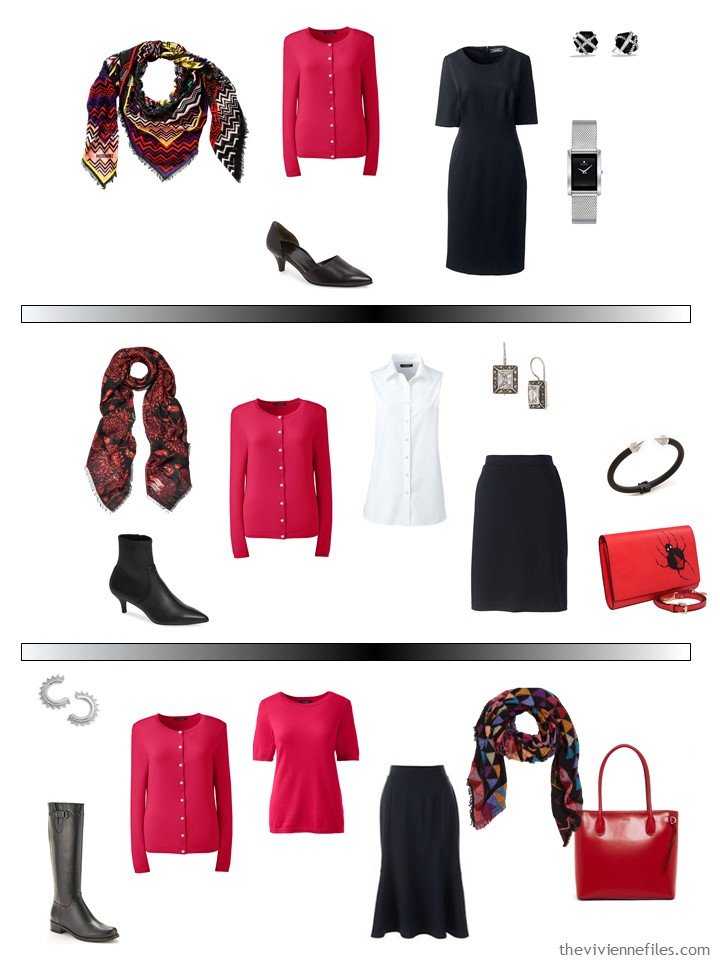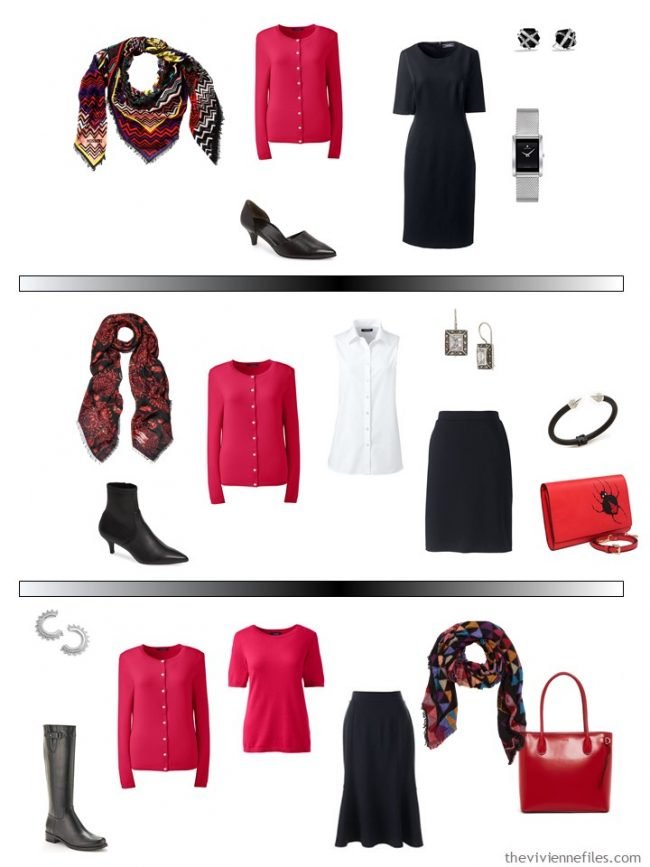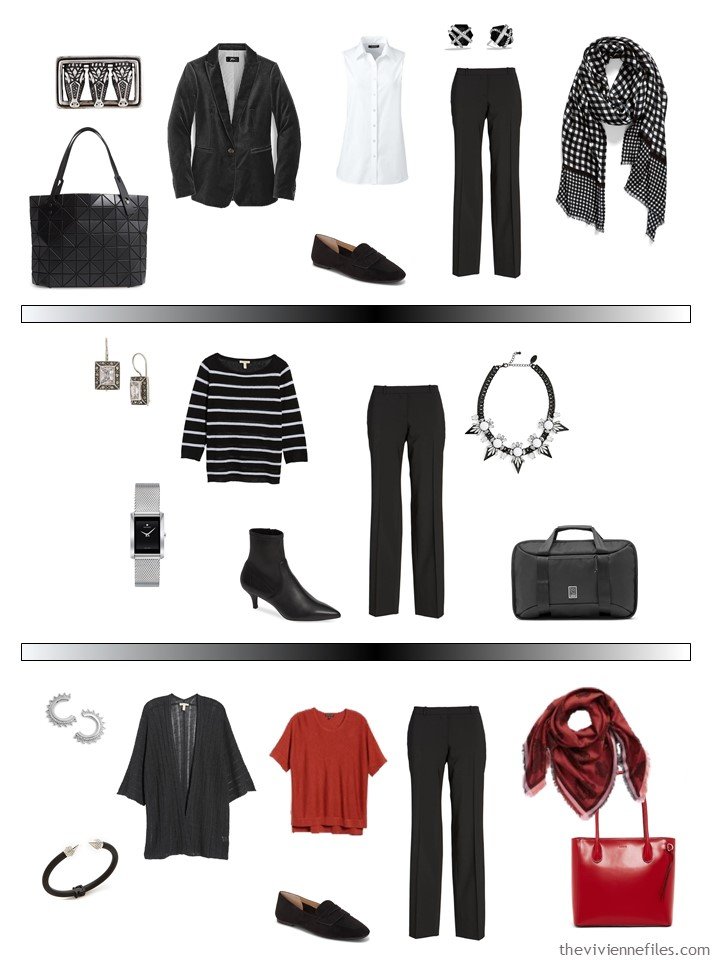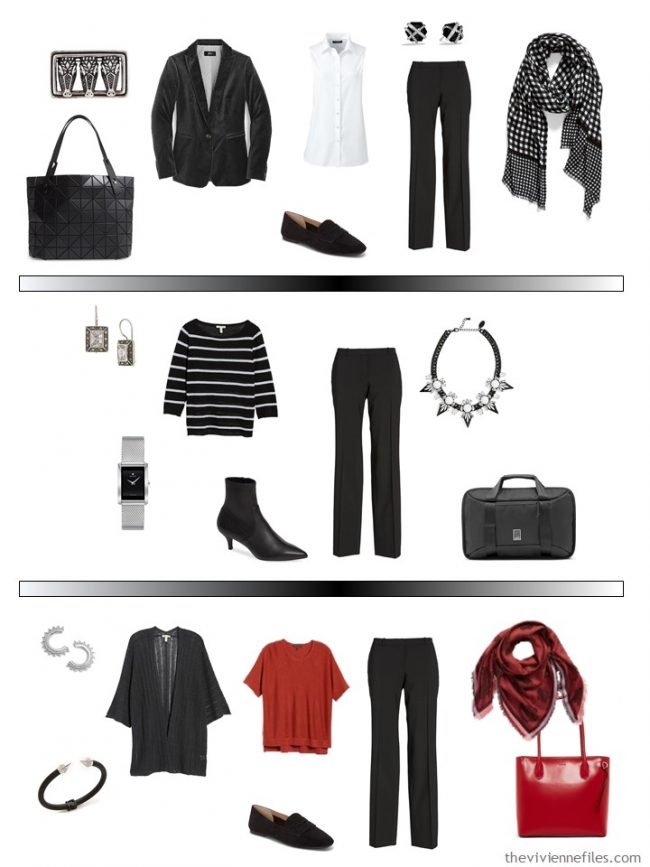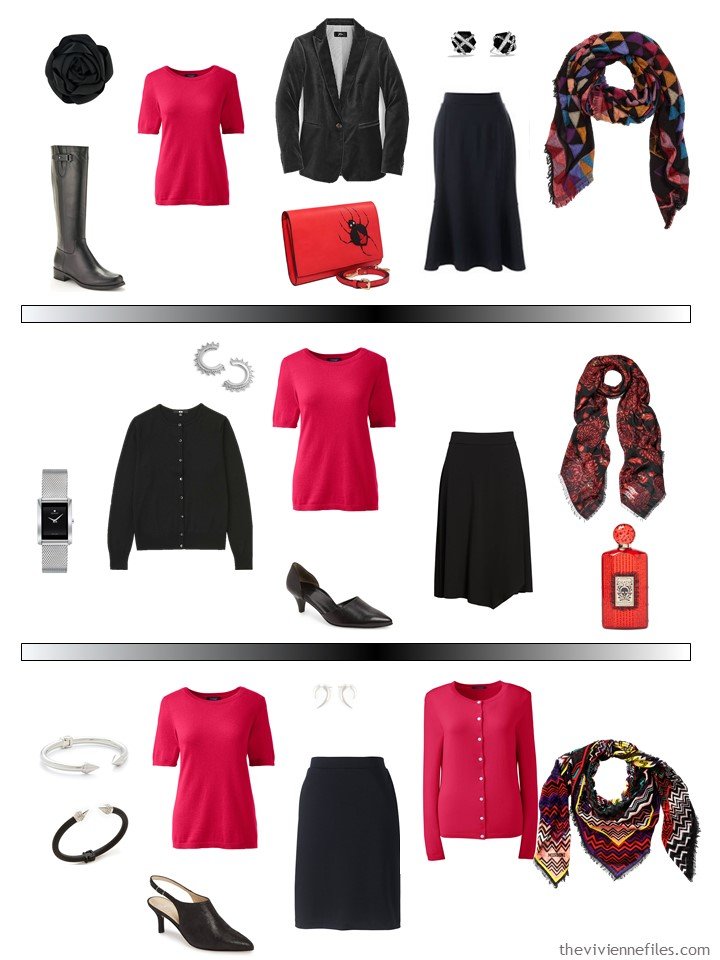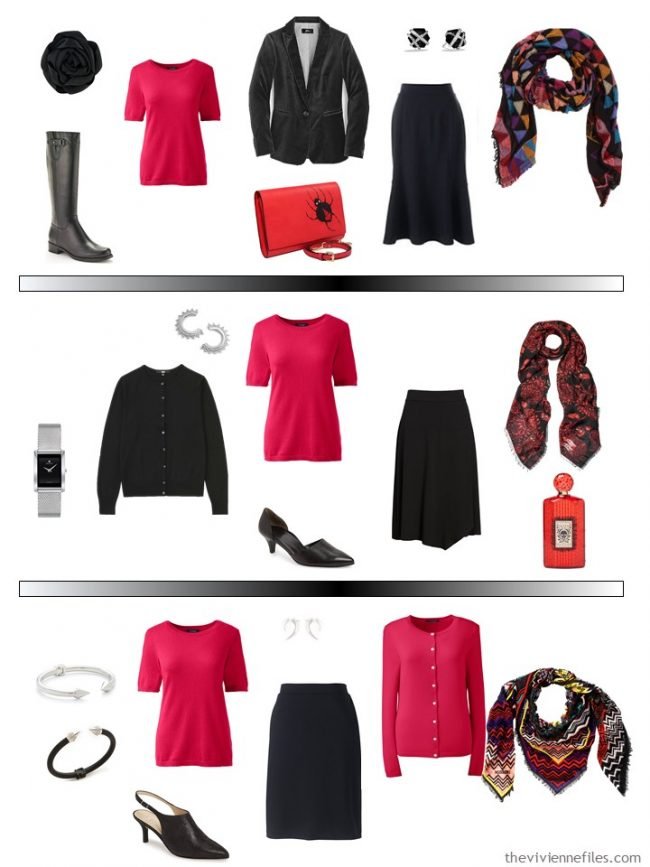 If I ever have to go back to work in "real" office, this is pretty close to what I would have to wear to work!
love,
Janice