Remember this heroine – the intrepid teacher who took 20 of her 6th grade students to New York City for a few days? She went back to NYC by herself in the spring (and spent quite a bit of time in The Met Shop…) During the summer she applied for, and was interviewed for, a position that would help organize field trips for students all over the state…
Her style inspiration is a whimsical, colorful painting: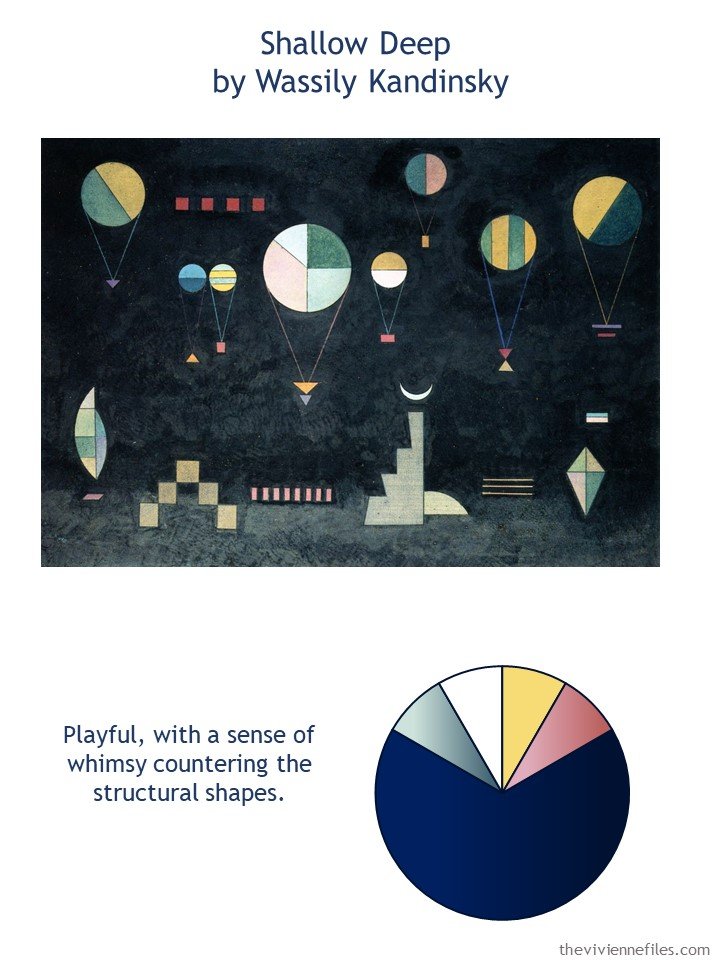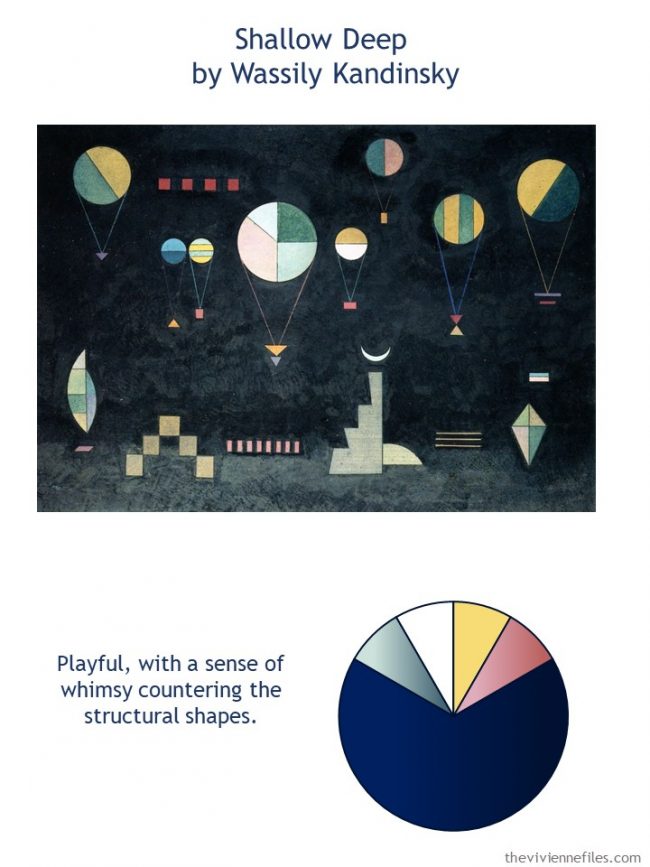 So With Her New Job…
of course she got the position – who else could begin to understand these projects as well as she does?
She has to travel back and forth between the city where she lives (and where she has an desk in the local offices) and the state capital, where the State Board of Education is headquartered. Today's her first trip since she took her new position!
yes, she did some shopping when she got her first check…
She can dash to the capital on the train in 2 hours, which is a good opportunity to get paperwork tidied up. Since she's going to be making this trip every month, she's going to try to really master the art of the "light pack."
Today, these is what she brought with her:
As much as she enjoyed indulging in some luscious pine green velvet, she is working hard to stick with her navy wardrobe core. Before everything goes into the bag, she arrays her entire travel wardrobe to enjoy it!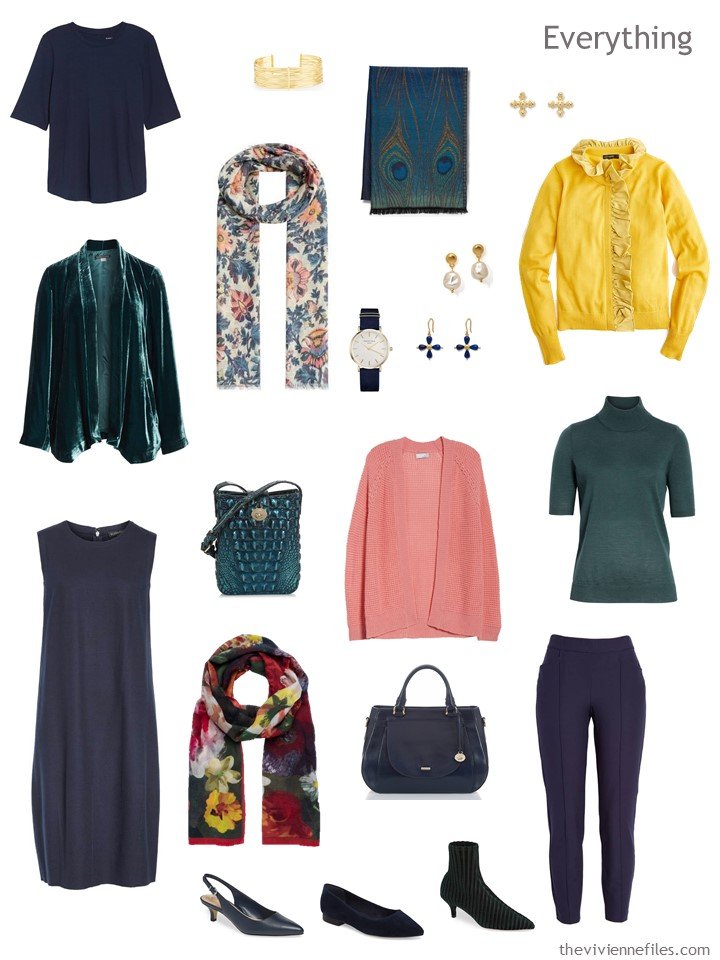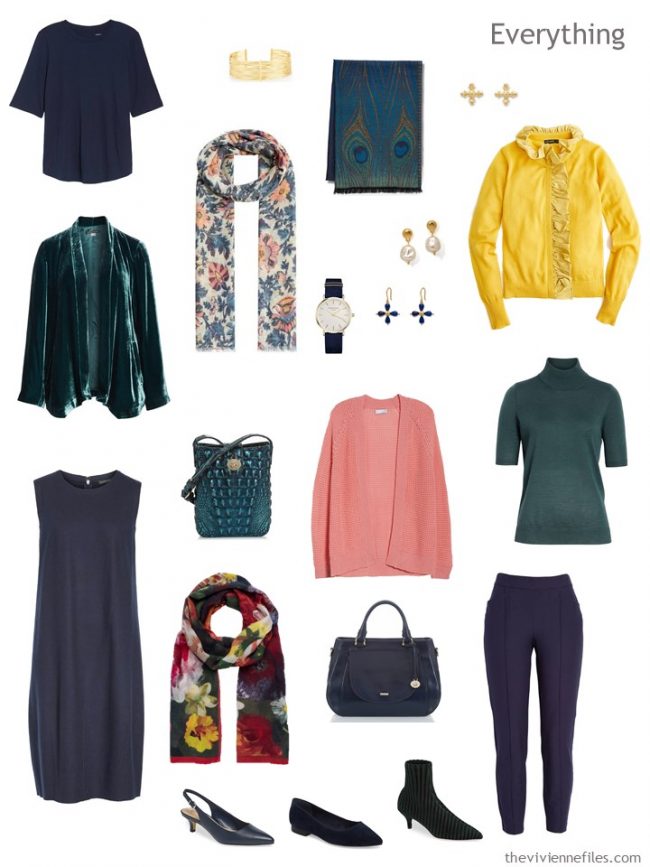 She doesn't think that she's going to be caught unawares about what to wear when she's there, but just in case, she mentally ticks off her outfit possibilities….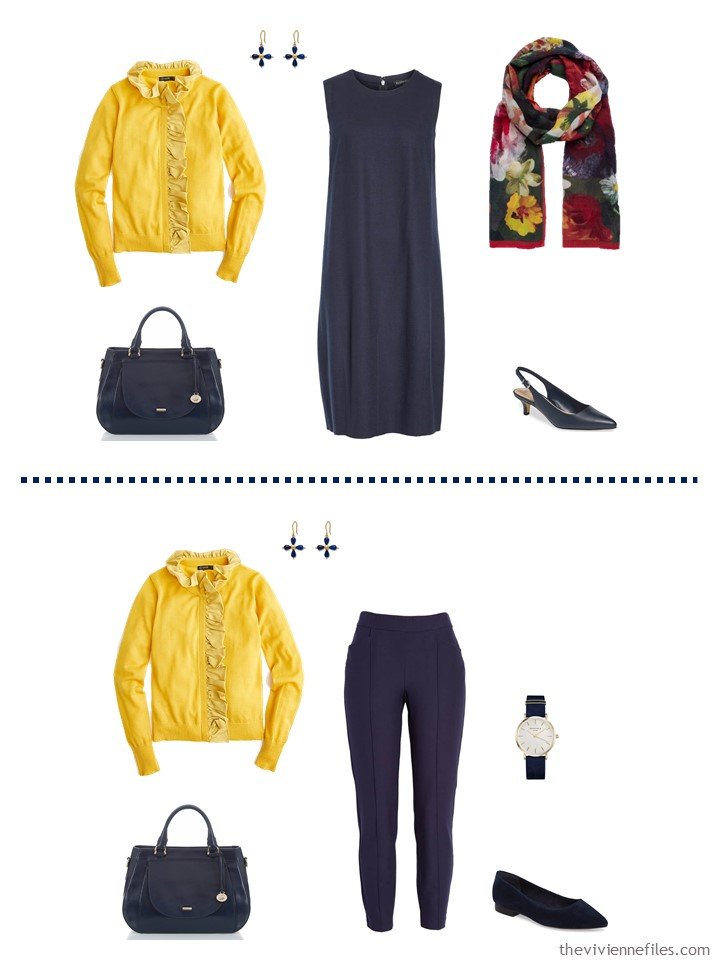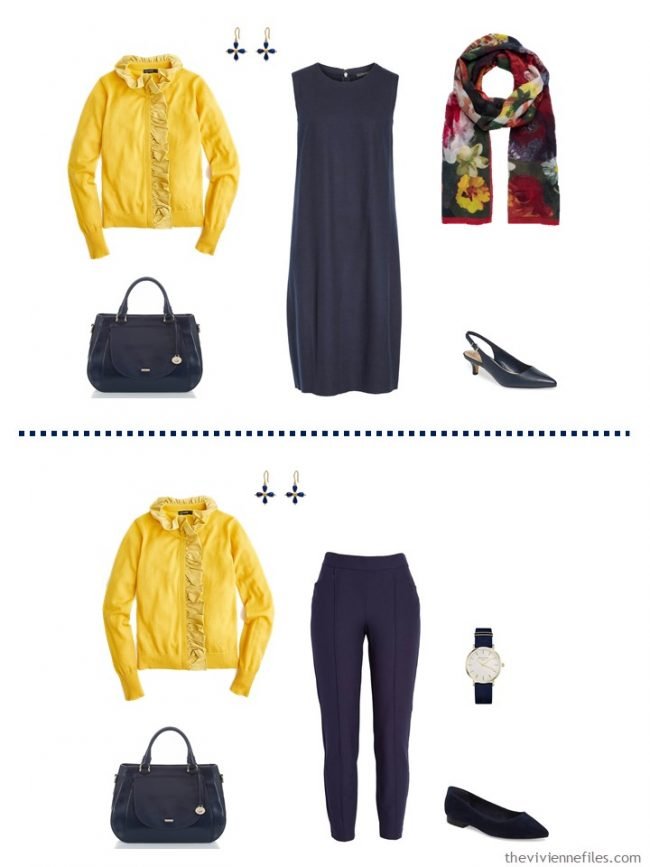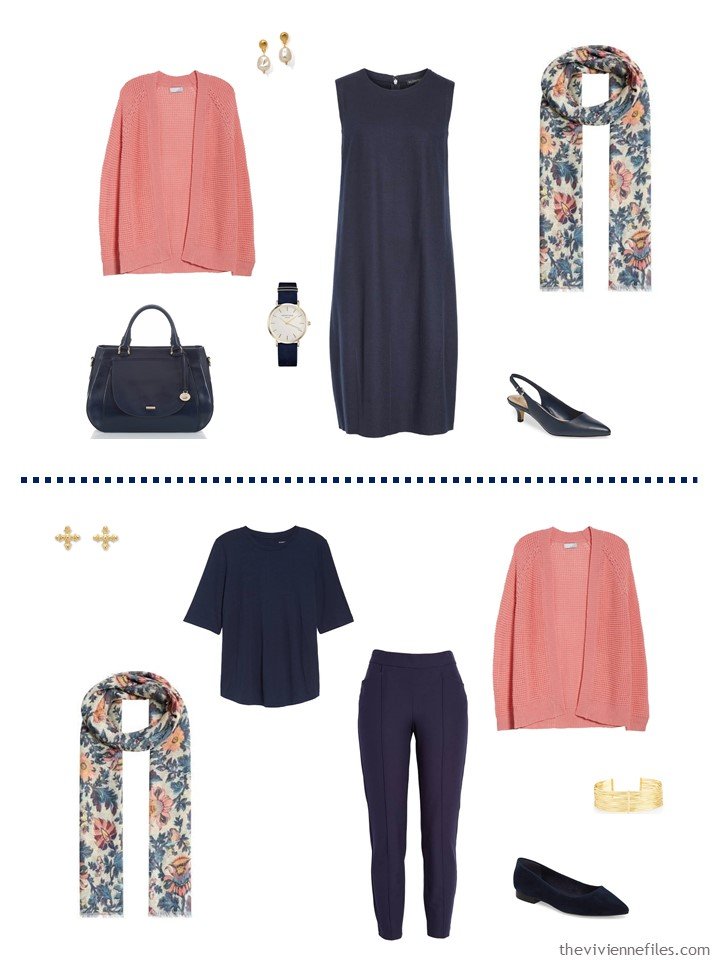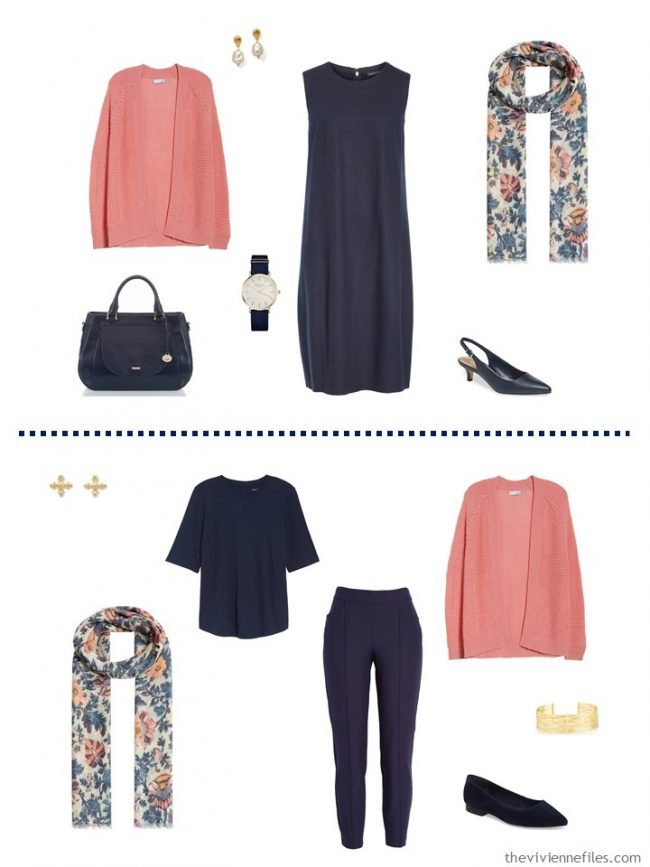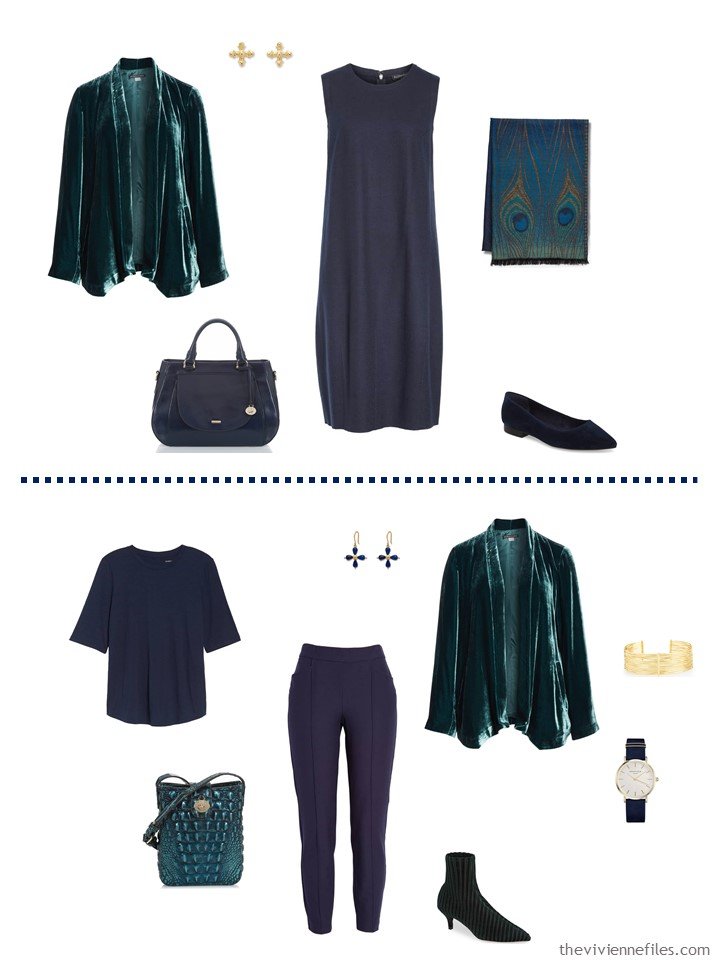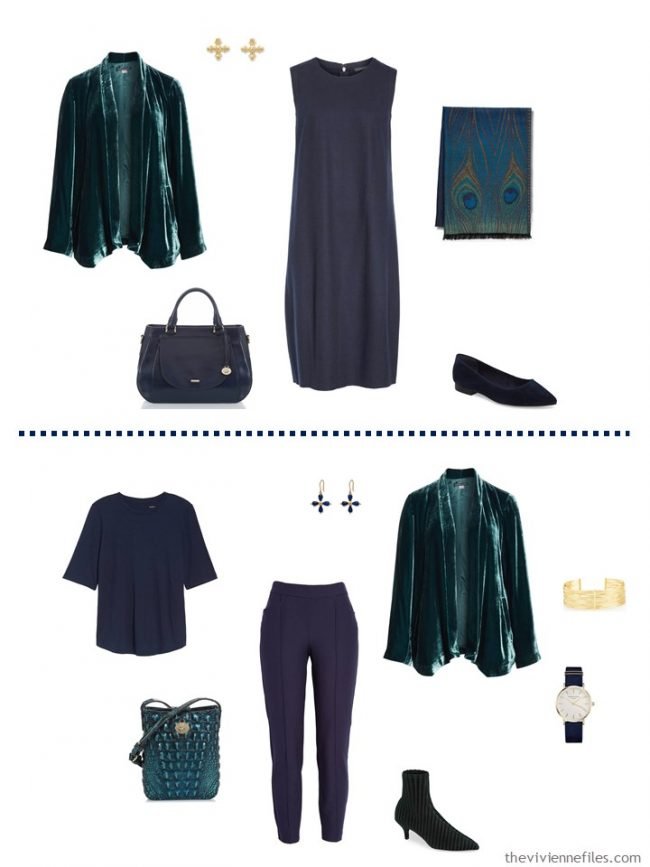 She's dressing a little bit more formally than she used to, but she's clinging tightly to her fondness for bright colors and a touch of fun…
love,
Janice