October 20, 2017
A short and sweet post today, because I've lost ALL track of time…
Let's say that you've got a well-established core wardrobe of the essentials, in mostly black. So you decide, this fall, you're going to use this amazing painting as the inspiration for your purchases – your "French 5-Piece Wardrobe" for this season:
You think for a few days, and decide that this is going to be your guideline: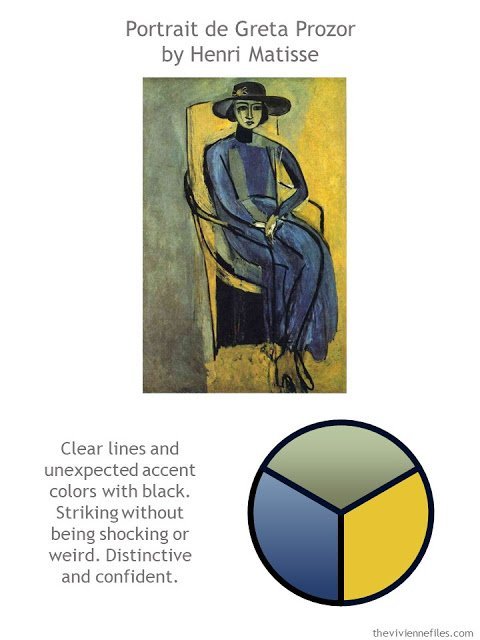 This is your starting point – more than enough essentials to keep you reasonably well-dressed for most casual to medium-dressy events through the season:
And after some careful, deliberate shopping, this is what you add to your wardrobe for the upcoming cooler weather:
In addition to the myriad outfits that you could make before with the 12 pieces you originally owned, you can now add at least 15 more different ensembles. These look a little bit basic without accessories, but that doesn't really worry you… You know the power of the right shoes, or a good pair of earrings!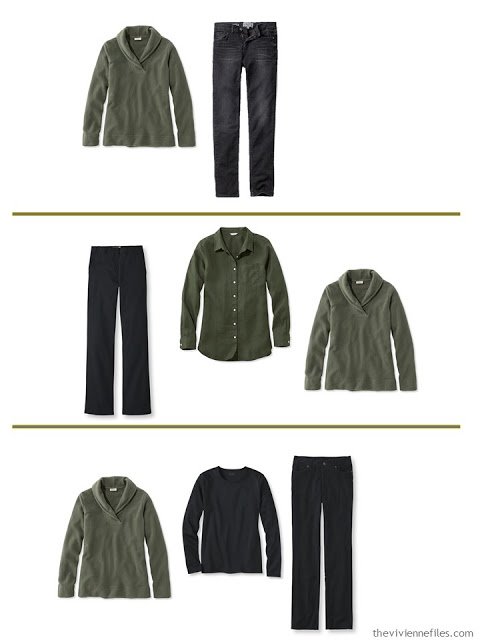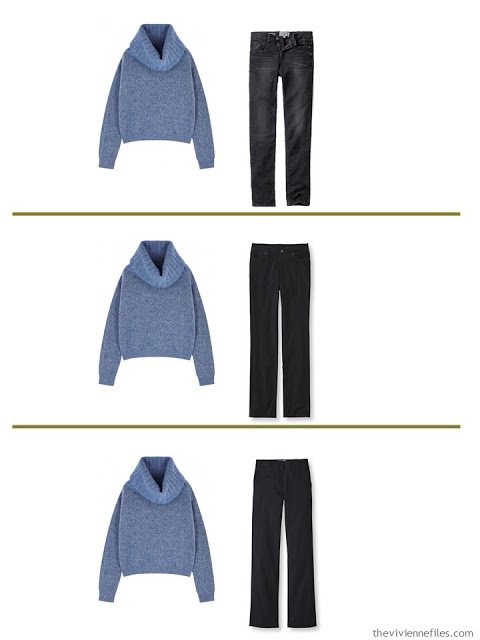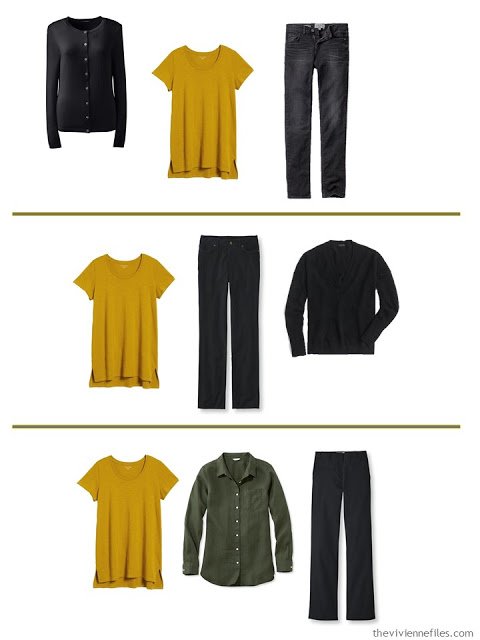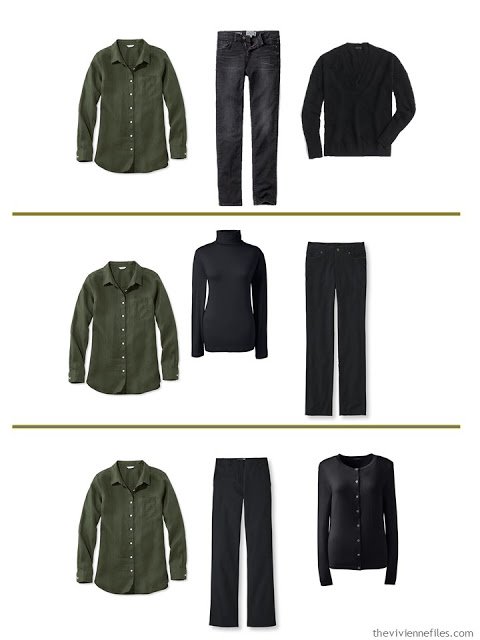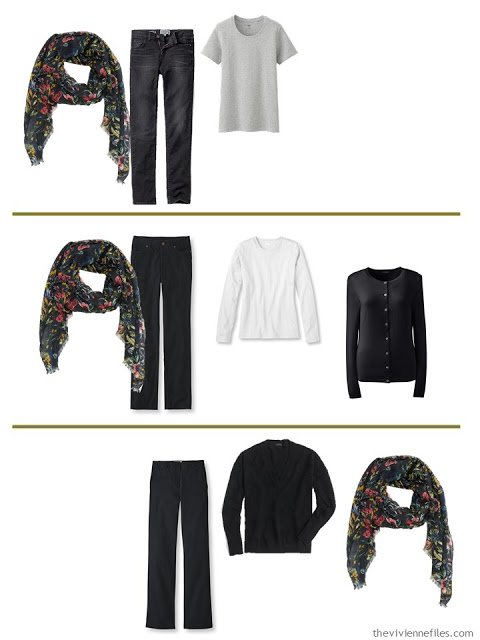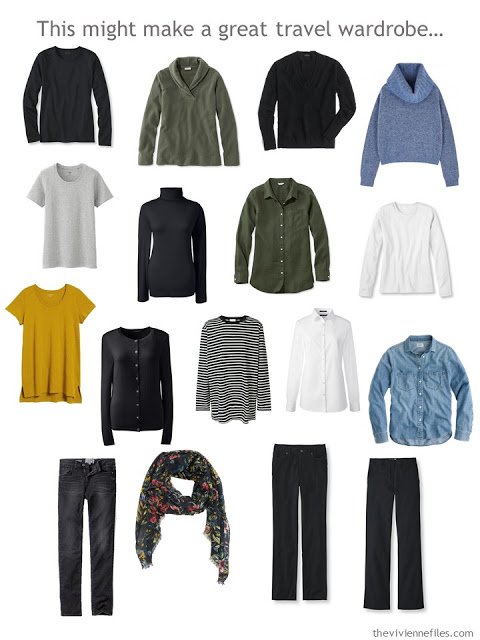 Once you have the basics in place, it doesn't take a lot to really personalize your wardrobe!
love,
Janice