October 17, 2017
You might think it's just a flying caterpillar, but the colors are so lovely….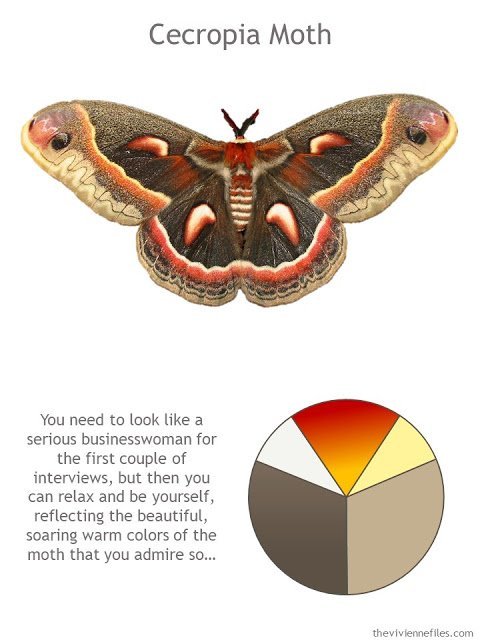 Your understanding is that the first interview is going to be most of the day in their offices, and then a break before they take you out to dinner; they want to make sure that you know which fork is which!
It's a kitchen gear company – why would you be interested in their job if you didn't know your salad fork from your dinner fork? Of course you're hired! For the first few days, you're going to have options to dress nicely if there's going to be a meeting, but otherwise the offices seem quite casual…
This is the the tiny wardrobe that you have before your first paycheck arrives – you can get through a week of work without too much trouble…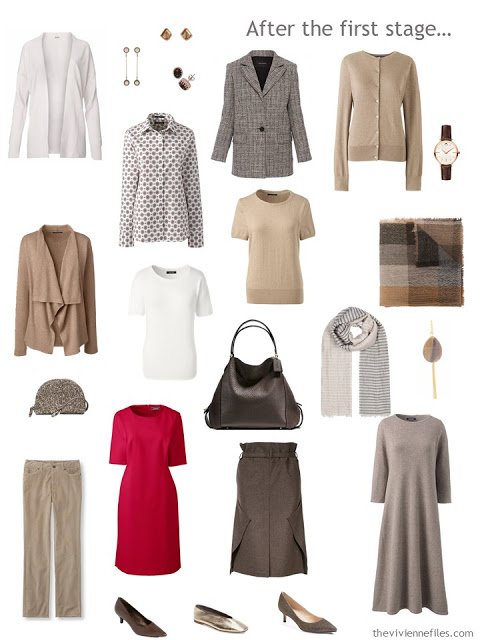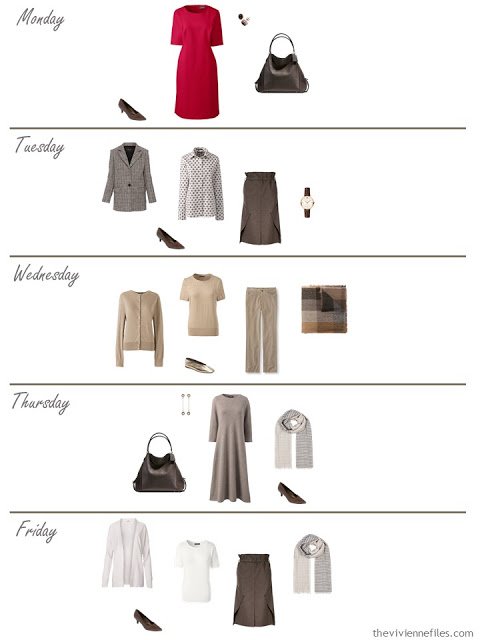 Hallelujah for that first paycheck! You're learning that you spend a lot of time working with the receiving staff, and hanging out on the loading docks – warm, cozy layers are a good idea!
You're starting to have enough pieces in your wardrobe to be able to get dressed without having to plan out your week in advance!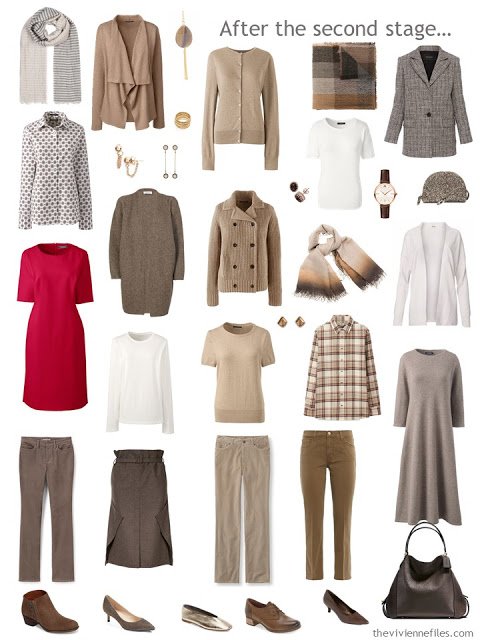 When that second check shows up, you're ready to add some vivid accents! You're realizing that a nice fleecy jacket won't be too casual, and that canvas shoes will be just fine some days…
For now, you're going to stick with these 23 pieces and see how far it can take you…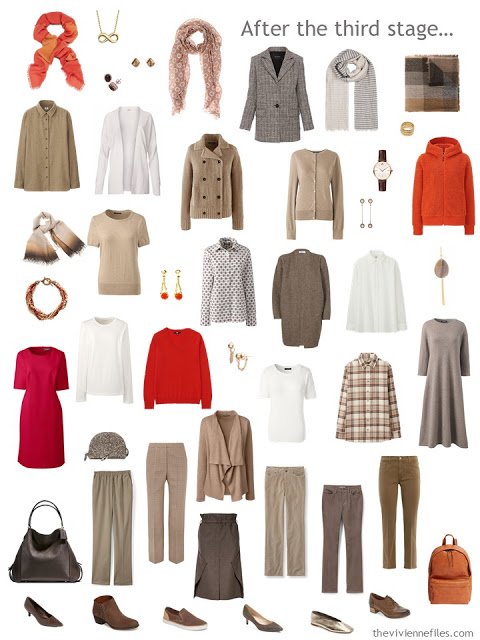 You have lots of possibilities – days when the corporate peeps are around and you need to look managerial, days when you're on the docks helping shift mountains of boxes…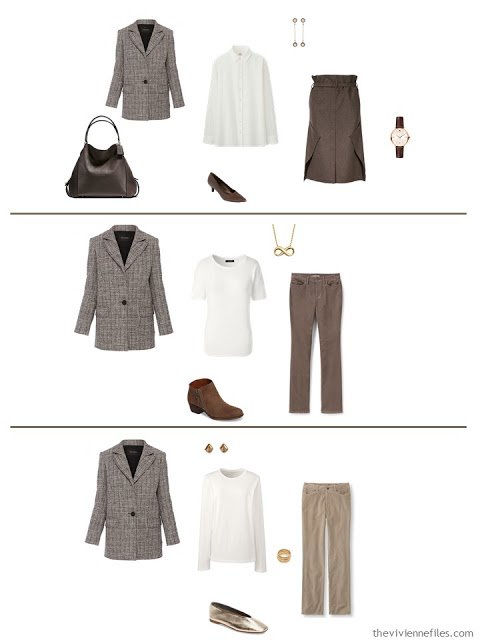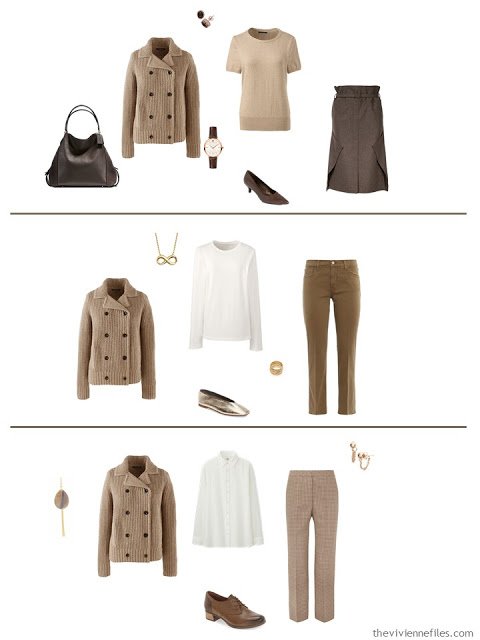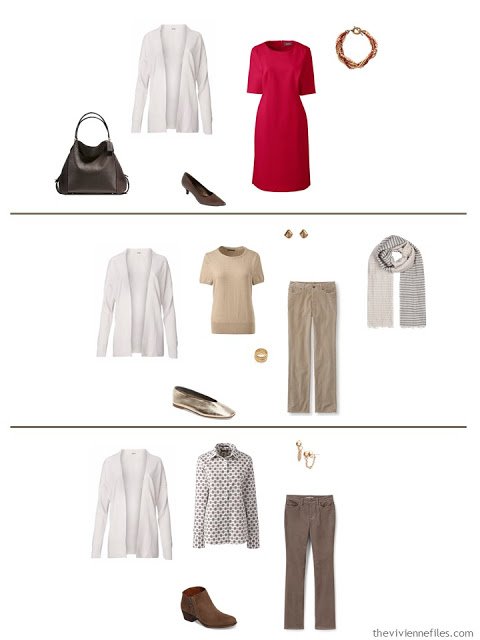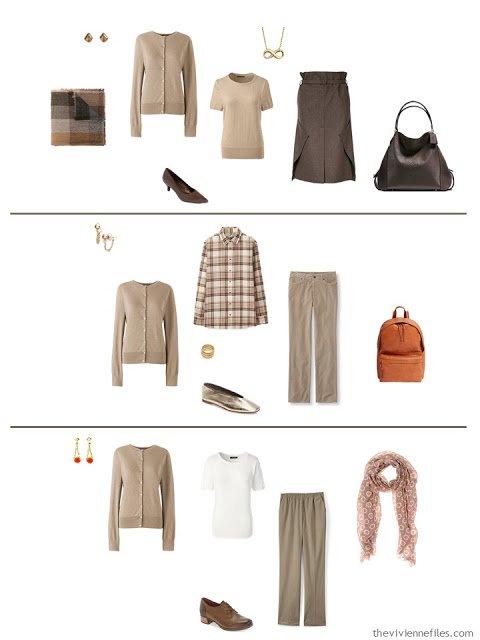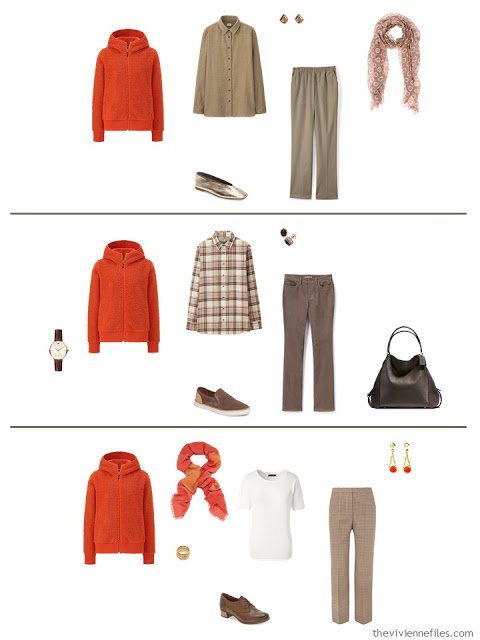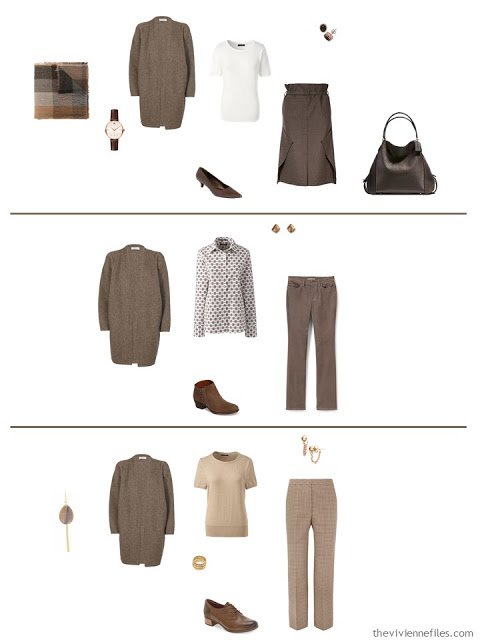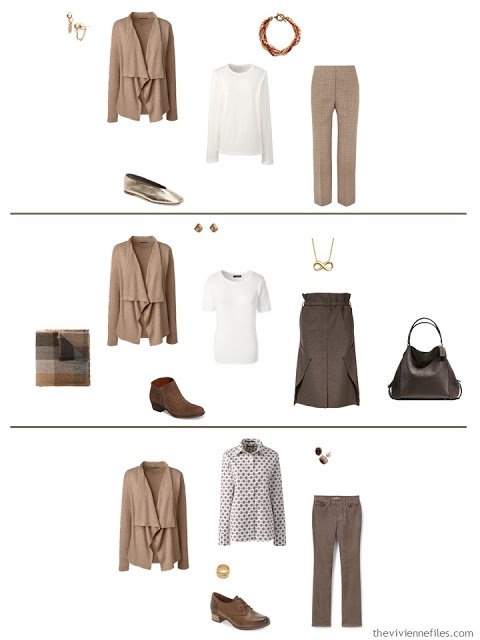 Mixing shades of brown might feel tricky, but after a few weeks of doing it you'll find that you grow more confident about what works. It's all a question about what YOU find comfortable and appropriate…
love,
Janice