June 30, 2017
Of course you can! And our heroine here on "Financially Reckless Friday" is going to do just that. (really, I am going to settle on these posts on Wednesdays, I promise…)
It WAS Illegal…
And they owe her a LOT of money. Now she has to fly back to the Federal Court Offices to sign the paperwork and pick up the check!
She decided to spend the weekend there, in order to take in a concert of a favorite violinist, so she felt that a bit of shopping might be in order; she certainly wants to be appropriately dressed for her legal encounter, and her other activities…
So she starts at Alexis Bittar, where she falls under the spell of a bracelet:
She can immediately see the possibilities – serious black so that she looks like a worthy legal adversary, but muted pastel accents to soften, and to amuse.
She doesn't have to fly far, and she's going straight to the offices, so she's flying in her "soft power" outfit – cashmere and pink soften the strong black silhouette. And while she could have easily packed in a smaller tote, she doesn't want to have to be hauling it around and get sweaty. This is her moment of triumph; she wants to be composed and elegantly smug. (but in a nice way. maybe. maybe not…)
She went shopping before she left…
Really serious shopping…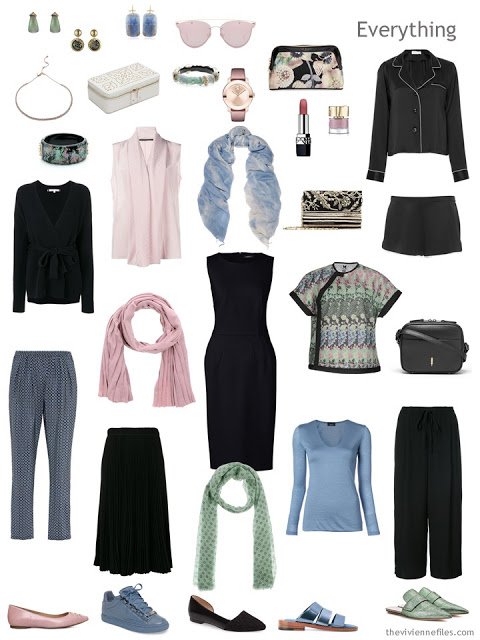 She packed a pair of gym shoes, in case she decides to do some walking…
And luscious silk pajamas, for breakfast in bed from room service!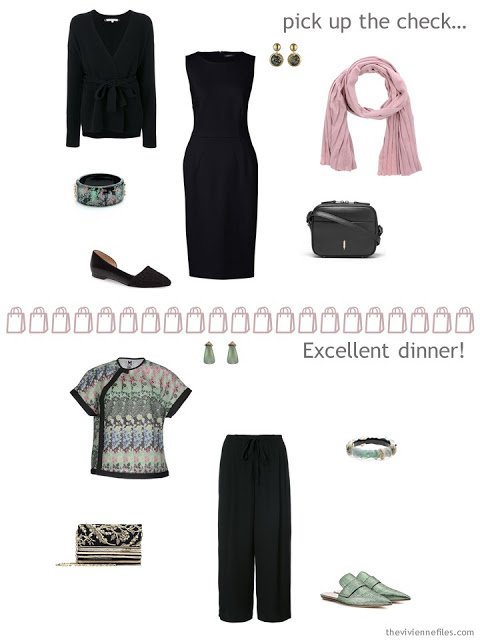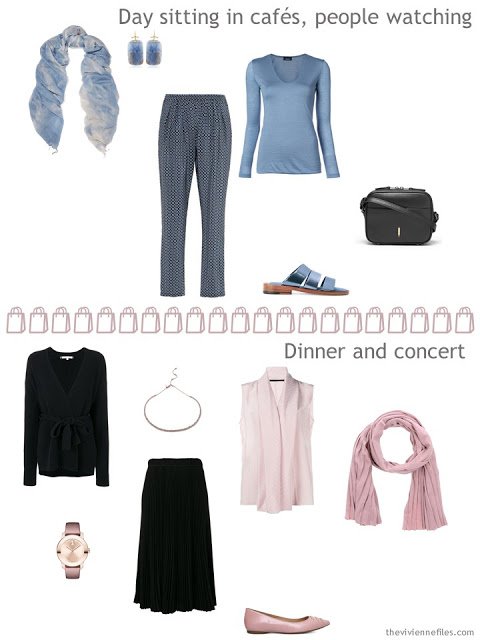 Normally, she wouldn't be so extravagant. But after a hard fight, and a well-deserved victory, she's going to go just a little bit nuts, just for a few days…
Well should all celebrate our hard-fought triumphs, in our own ways!
love,
Janice