Remember this beautiful painting, and intriguing color palette?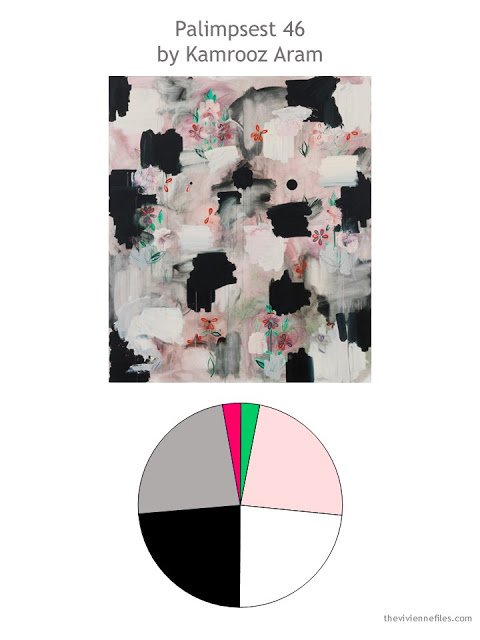 And of course you remember this wardrobe from last week…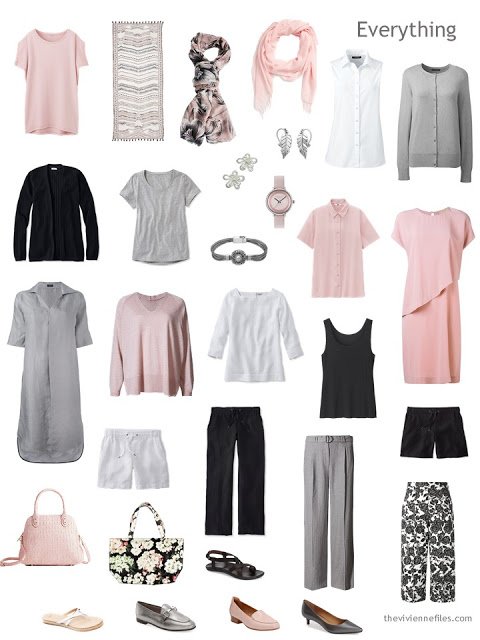 In and of itself, this is a pretty good assortment of clothes: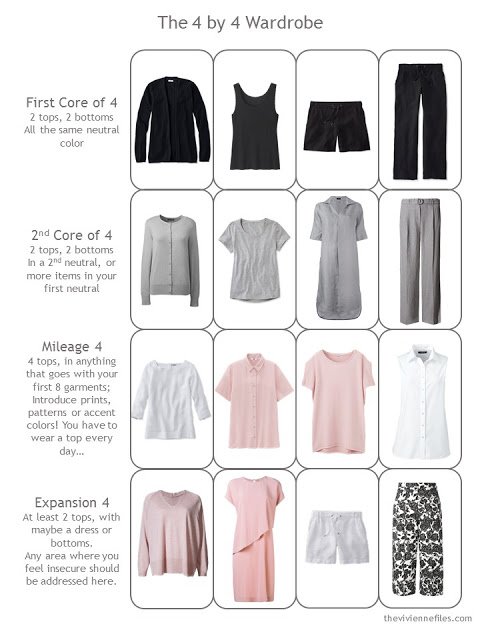 But for most of us, for the entire summer, we're going to want more than 16 pieces… So let's have our heroine start out her shopping by adding some hot pink, as well as a bit more black and white. For many of us, these shorts might be a big longer (like capri pant length!), or one could also find a skirt in this color…
This is how her wardrobe now looks with the additional pieces. The hot pink definitely doesn't blend in with everything else, but since it's meant to be an accent color, it really doesn't have to go with everything here.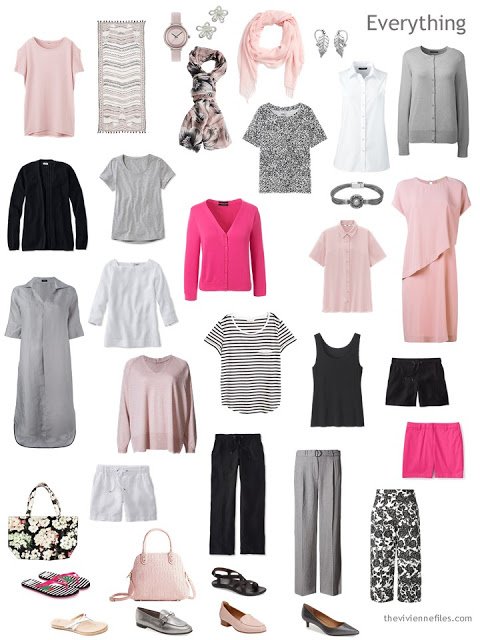 The 4 new pieces of clothing give you at least 8 new outfits – I didn't even try to see how far I could go with new combinations!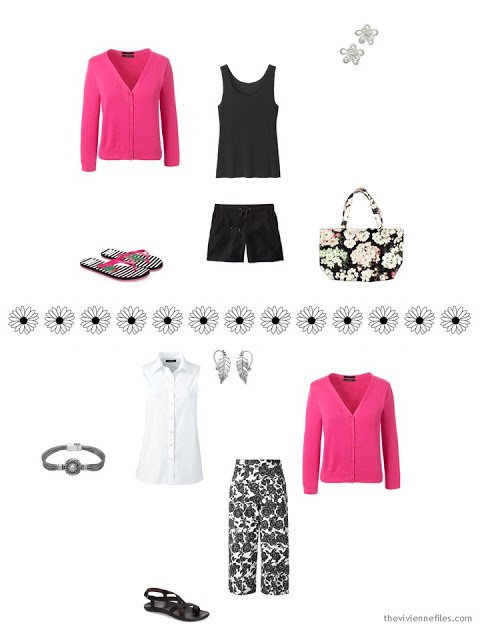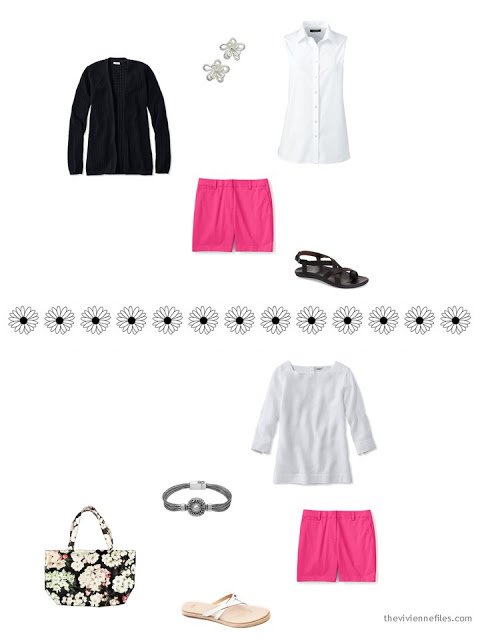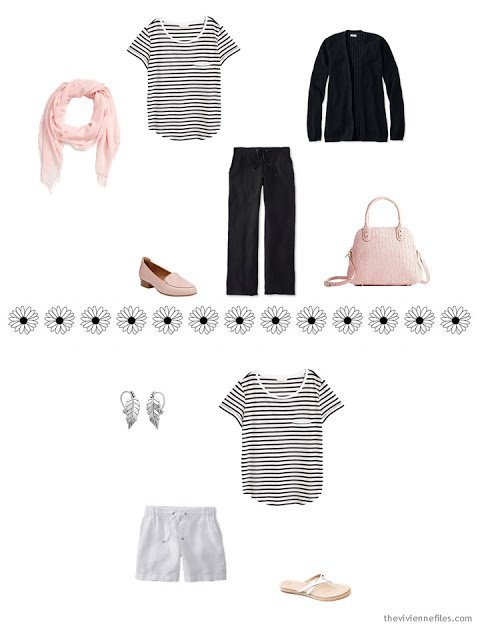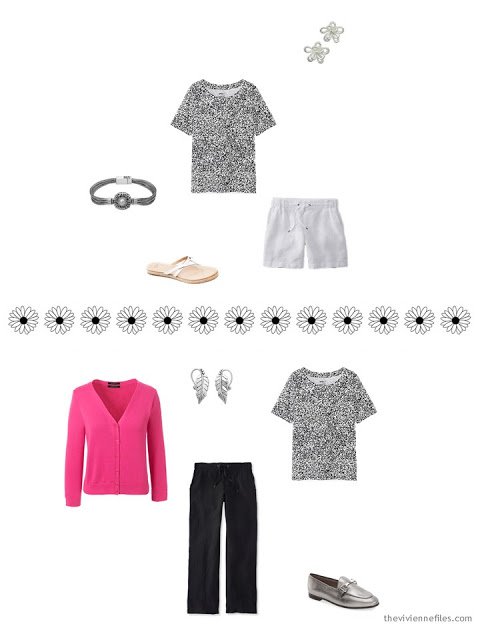 So our heroine pays off her credit card bill and decides that she wants to add 1 more cluster to her summer wardrobe, before the stores are suddenly full of cashmere and flannel! While it's a definitely departure from everything that's gone before, the bright green is clearly in her chosen color scheme, and thus will be extremely useful. And while we all know how much a white skirt is a target for every bit of dirt and schmutz in the world, we still buy them, and wear them…
This is the final wardrobe – this definitely isn't a "Whatever's Clean" kind of a wardrobe, but it gives lots of variety in terms of both level of formality and the degree of neutral, soft, or bright that you feel like wearing: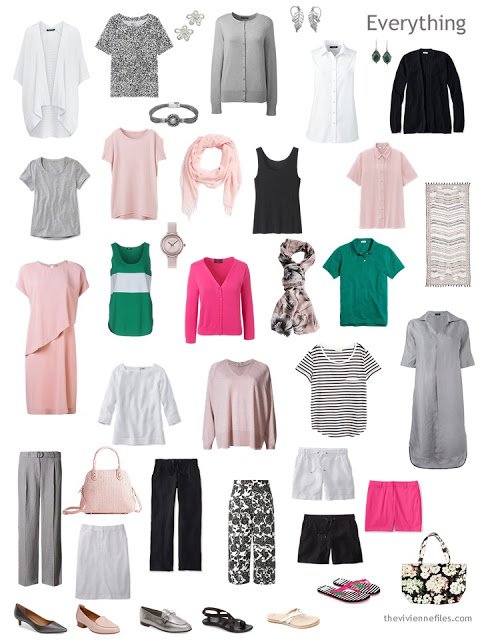 In hot weather, the green is a nice change of pace, and the 2 white pieces will be real workhorses in this wardrobe. Again, I put together 8 new ensembles with the 4 new pieces of clothing, but I'm quite certain that there are a lot more…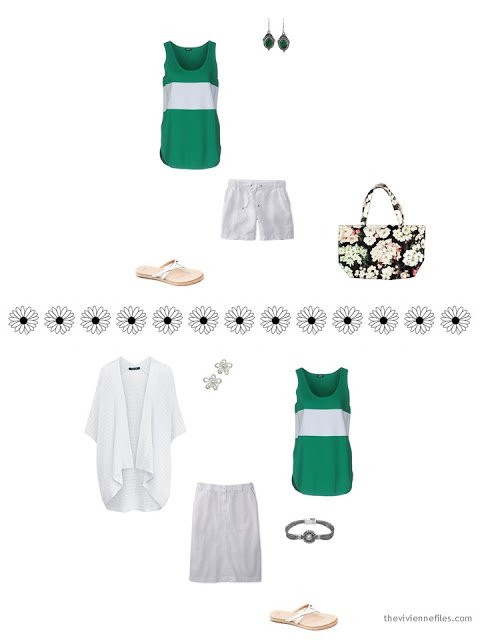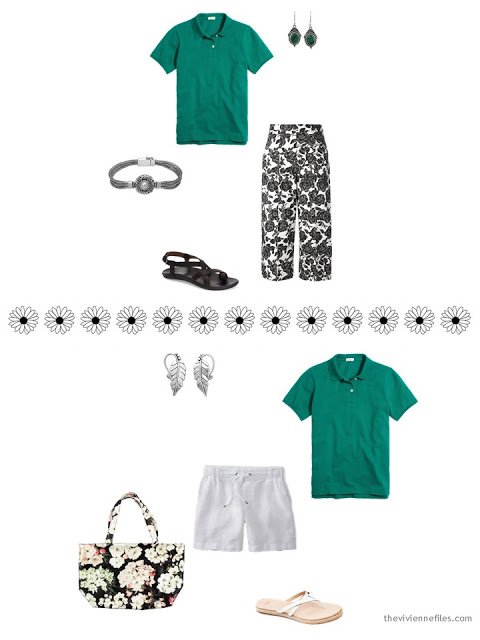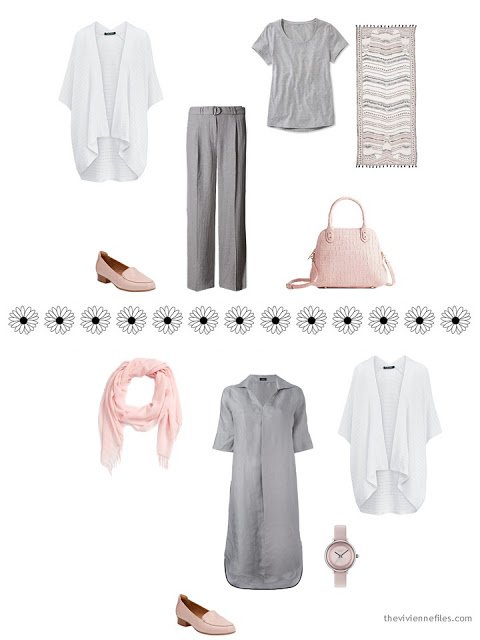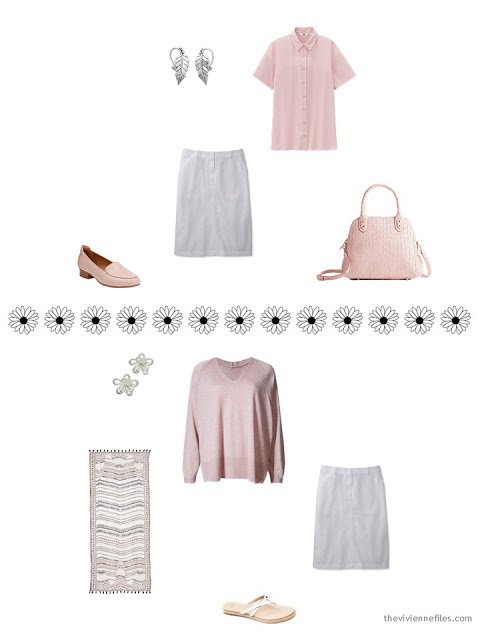 Would you ever actually pack 24 pieces of clothing? In my building, there are a number of people who winter in the south and then come up to Chicago for the spring and summer – this would be an ideal wardrobe to have for 3 or 4 months in 1 place. And I suspect that you'd be able to get everything into a checked suitcase (26 inch?) and another large-ish carry-on bag.
I've never lived like that, but I wouldn't mind trying! Except I'd be chasing the cold weather from place to place…
love,
Janice