May 4, 2017
This painting couldn't be allowed to fade into the history of The Vivienne Files without another look, right?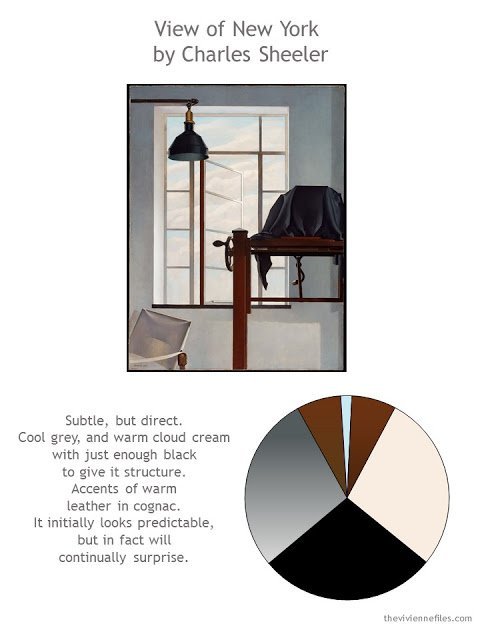 Our bird watching, star gazing heroine is going on a much longer trip, but has decided that she doesn't need to make any changes to her travel outfit:
These are what she's adding to her suitcase for her longer trip; she's gone a wee bit overboard on her accent color, but summer clothes don't last as long as winter, so she felt a bit like indulging. And no, it's not the exactly precise color that was in the painting, but it's close enough that she felt comfortable that it would work with her core wardrobe. Finding a perfect scarf that includes all of her colors was just a bonus!
When put into this context, the aqua blue doesn't look nearly as overwhelming: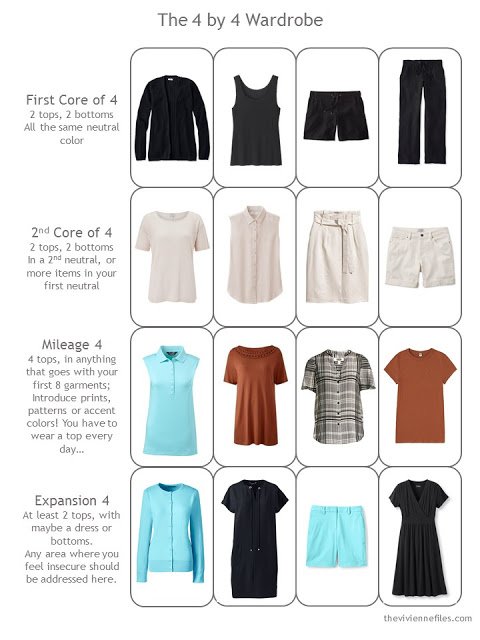 This is now her complete travel capsule wardrobe. I know some of you are wondering why she included 2 black dresses, but (1) she loves a good black dress, and (2) the 2nd dress is quite casual – almost like a long tee shirt, and styled like a sweatshirt. She can look halfway dressed-up and still be comfy….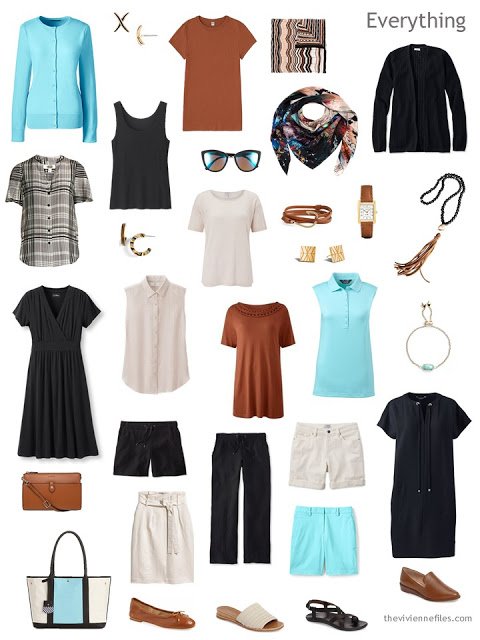 At this point in time, no matter what kind of event, activity, weather weirdness, or other nuttiness confronts her, she can at least dress for it!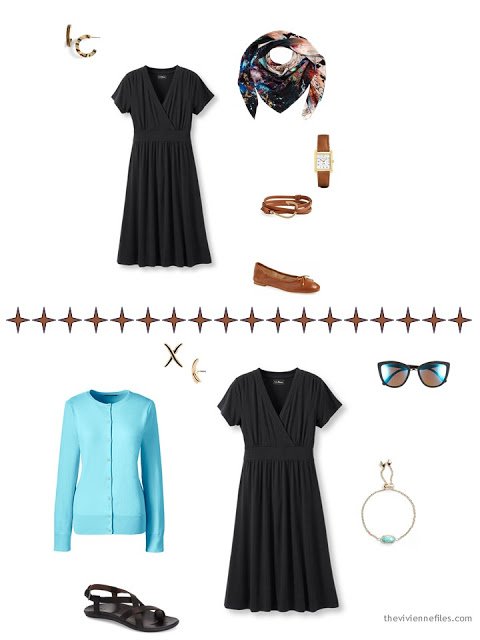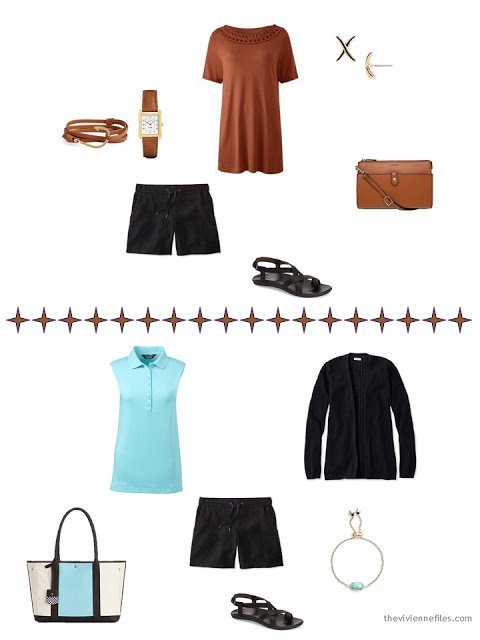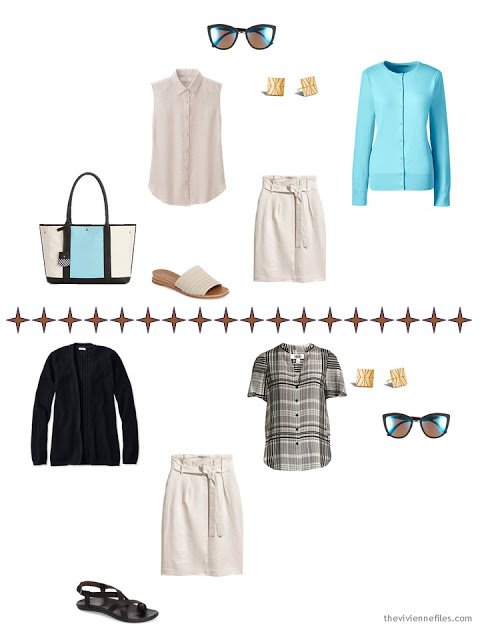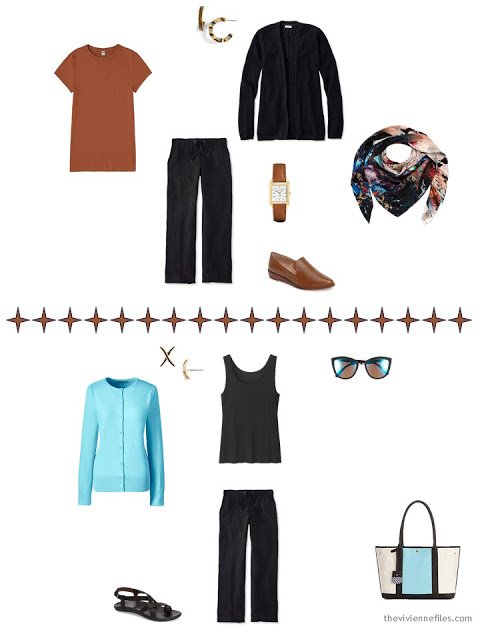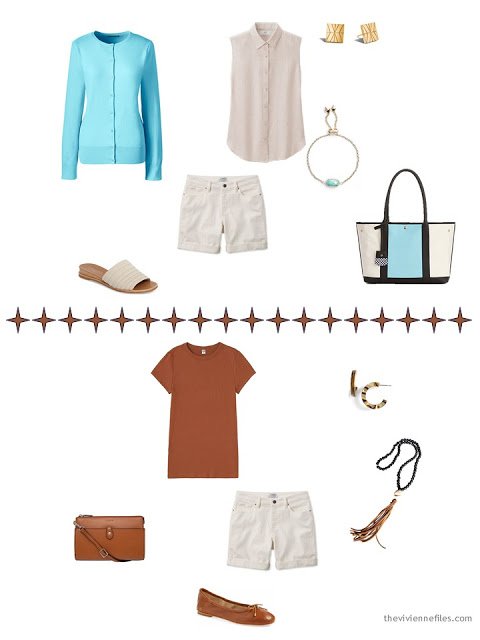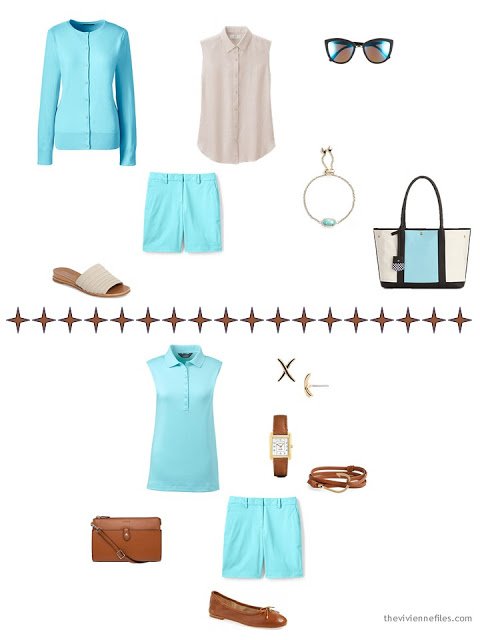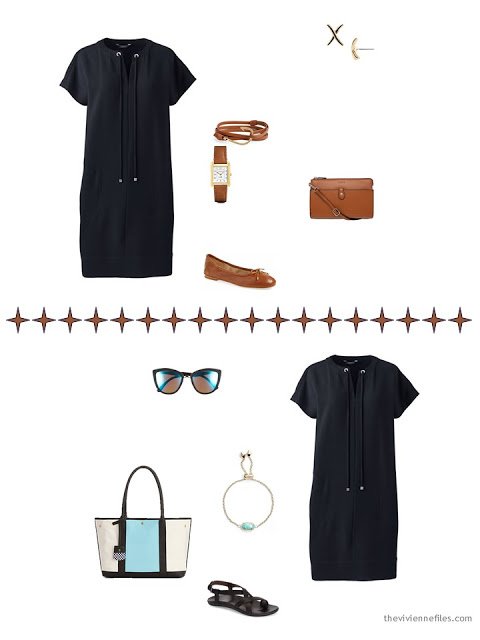 That 2nd dress would feel really nice right now…
love,
Janice