November 4, 2016
When you're looking for color and style ideas for updating a capsule wardrobe, always remember that the world is FULL of beautiful paintings:
Even though I'm pretty certain that I'm going to struggle to find green garments of this soft, subtle tone, I have to include it in the color palette! But when you encounter real road-blocks in find things that are perfect in your wardrobe, you just have to be patient, or learn to sew/knit. Worse hobbies exist!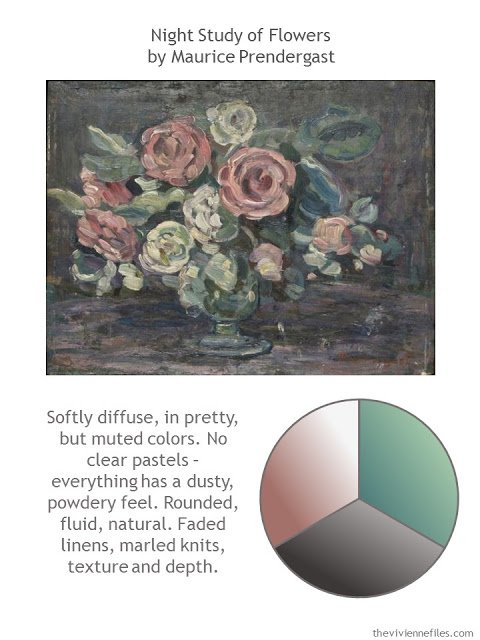 A reminder that these are the capsule wardrobe "essentials" around which we're building: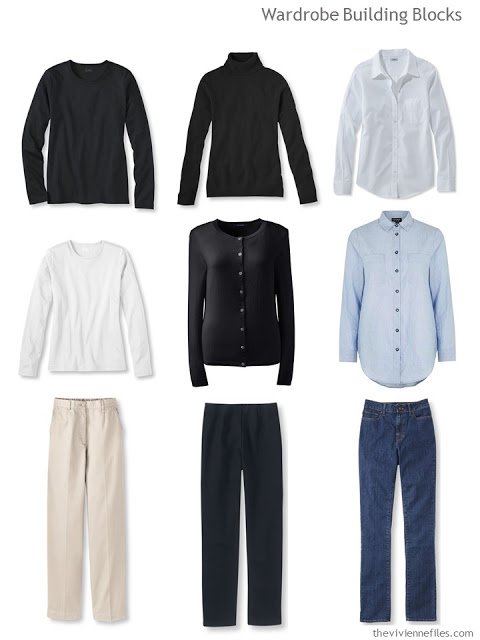 And a reminder that these simple wardrobe essentials (in whatever color palette is truly essential for YOU) give you plenty of options: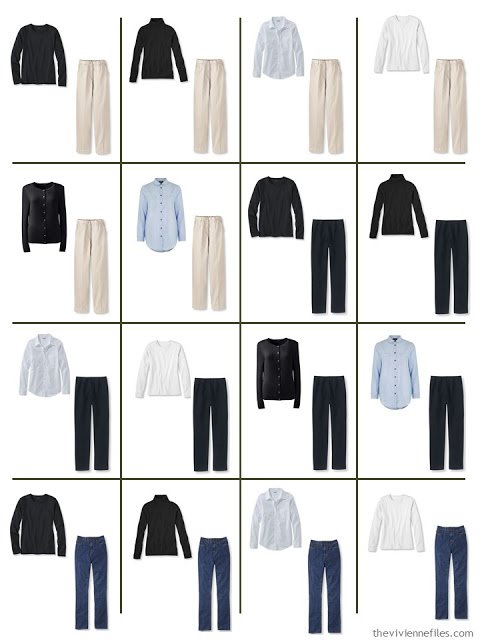 I really love this color, and firmly believe that almost anyone can wear some version of it! It's sort of the color of a blush…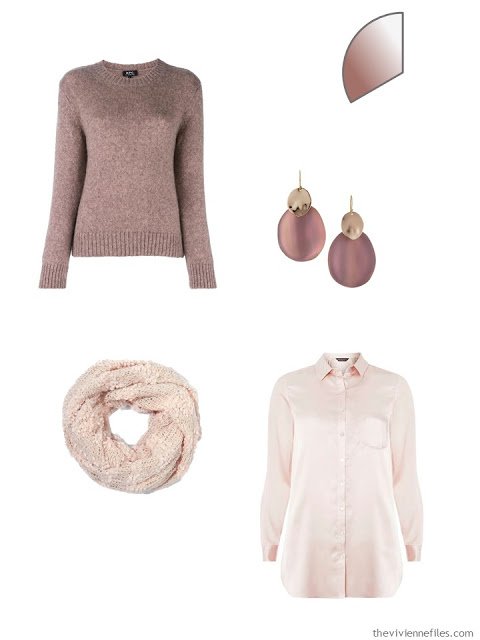 sweater – A.P.C.; earrings – Alexis Bittar; scarf – Garage; shirt – Dorothy Perkins
These modest additions to your core wardrobe yield lots of benefits: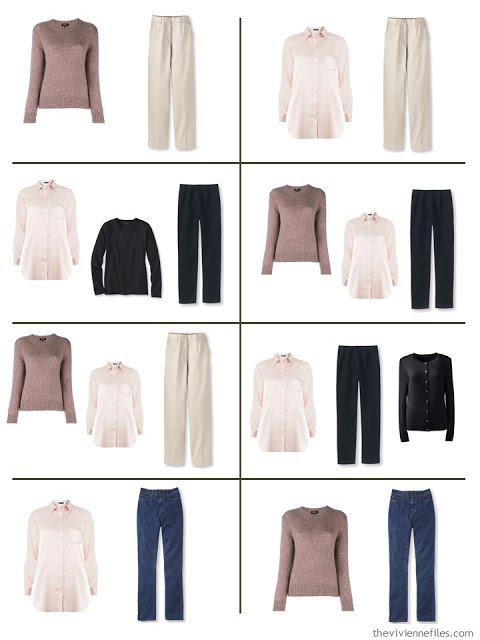 My fears about the green color were well-founded; it's a color that's very difficult to find in nice garments! I'm really not sure why, given the enormous amount of clothing in our world, every color isn't represented at least a little bit…
But evaluating the merits of charcoal grey in a capsule wardrobe is easier, and ends up looking really rich and subtle; if I ever manage to escape my fondness for black, this is where I will wander TO: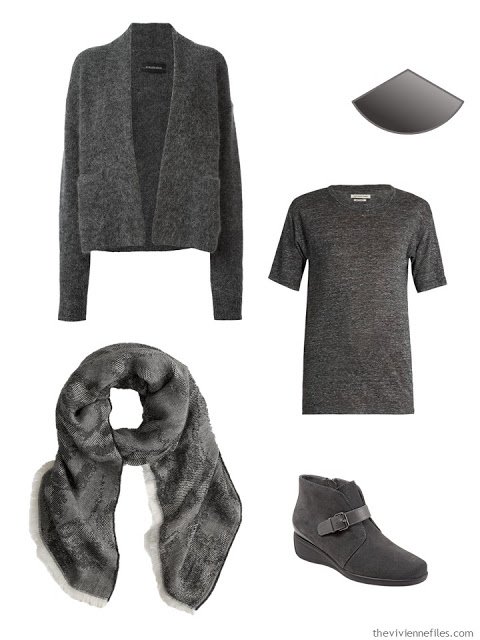 Cardigan – Malene Birger; tee – Etoile Isabel Marant; scarf – J. Crew; boots – Trotters
The grey pieces complement the building block garments really well: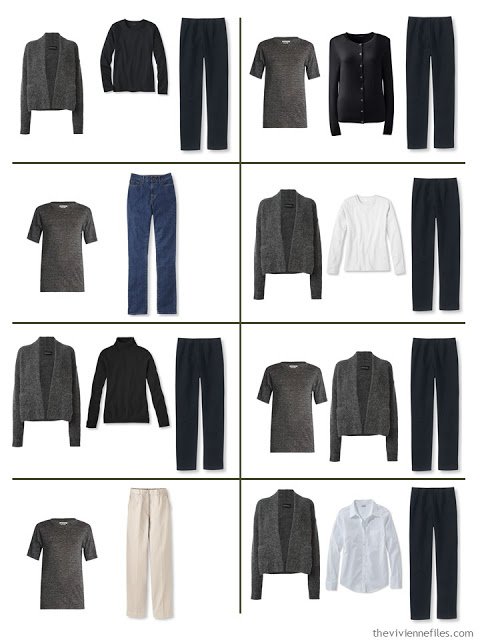 As I said a few days ago, if you find that an experiment with a new neutral turns out to be much more appealing that what you've been currently using as your core, it's worth considering a change of "essential" garments. In this case, our heroine would be one of those people who find wearing warmer colors difficult, and who in turn discovers that grey is ideal for her.
In that case, swapping out a couple of pieces for some grey would be a really intelligent choice; the number of outfit options doesn't diminish, and the simple core wardrobe reflects more accurately personal preference!
The more I work with this idea, the more I can see the real intelligence and practicality of conducting small "experiments" within a wardrobe. If you find a new accent color – great! And if you learn that you are happier with a different configuration of neutral colors – that's REALLY great!
And because the purchase made are limited, and have a clear plan, you don't end up wasting a small fortune if you find that something that you briefly liked turns out not to be a long-term attachment.
It's sort of like wardrobe dating!
love,
Janice