This is a breath of fresh air: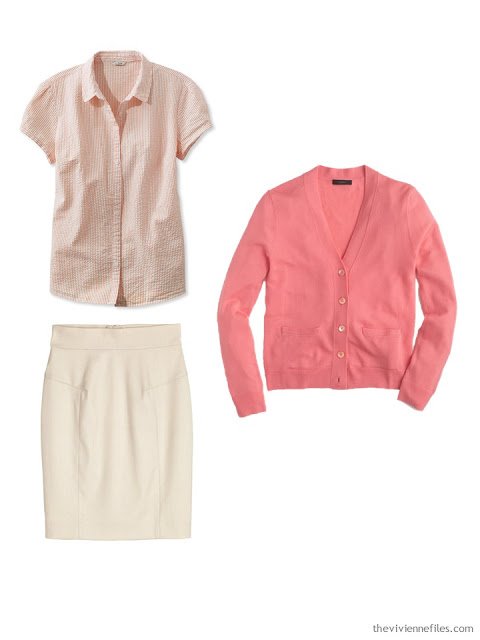 And the one things that makes it ever "spring-ier" is the addition of clear bright green!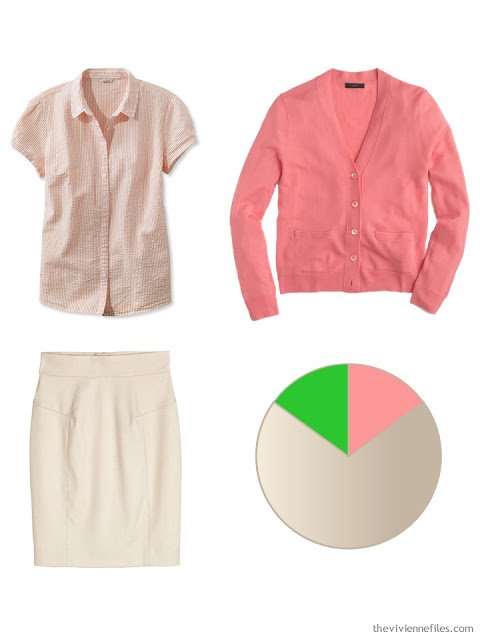 This wardrobe really requires a solid core of neutrals to support and balance these 2 strong accent colors.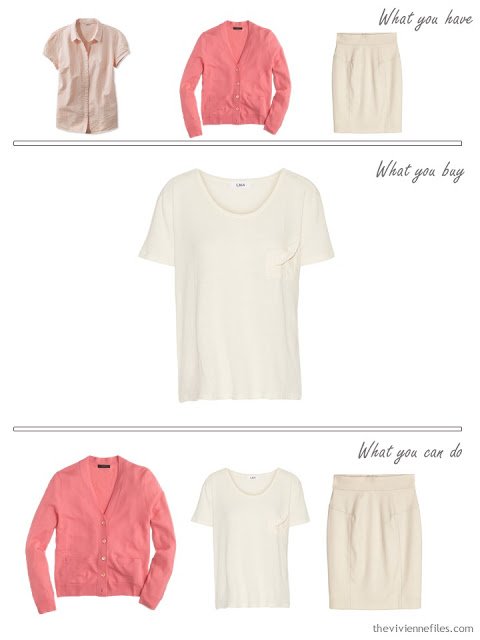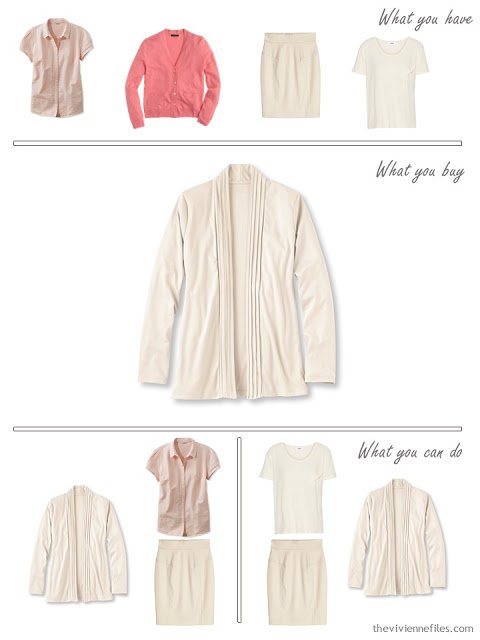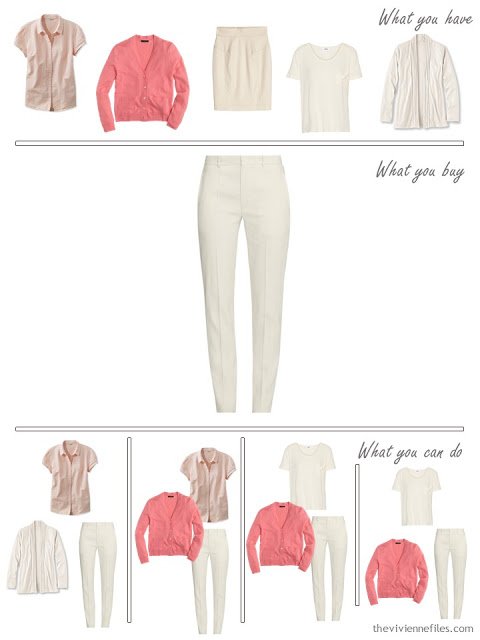 With that solid core of cream clothes in place, your can then go just a bit crazy with accent colors!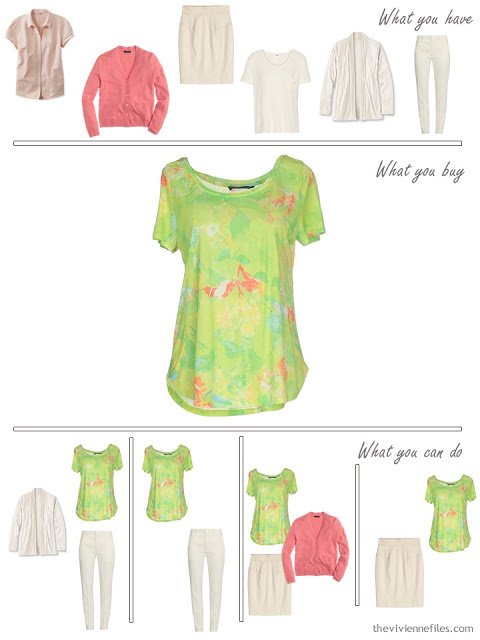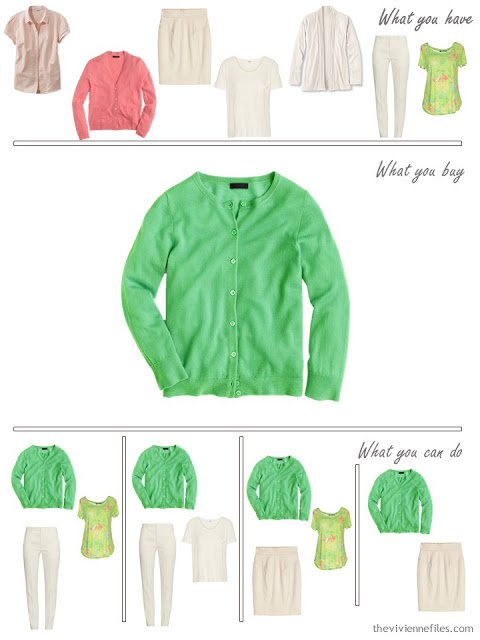 After that detour through the world of green, it's time to put together a few good options in a darker beige/taupe…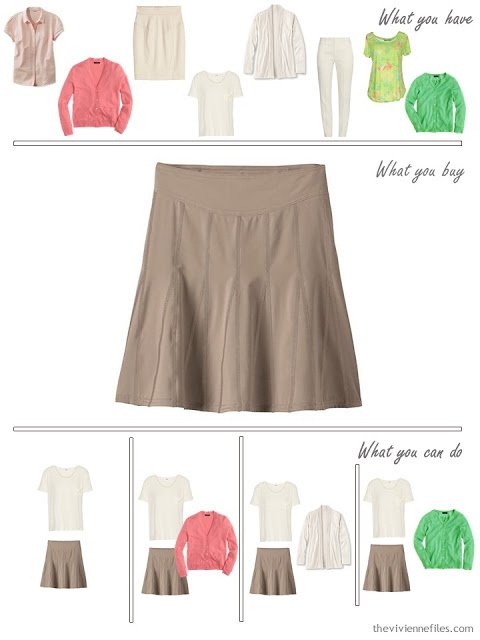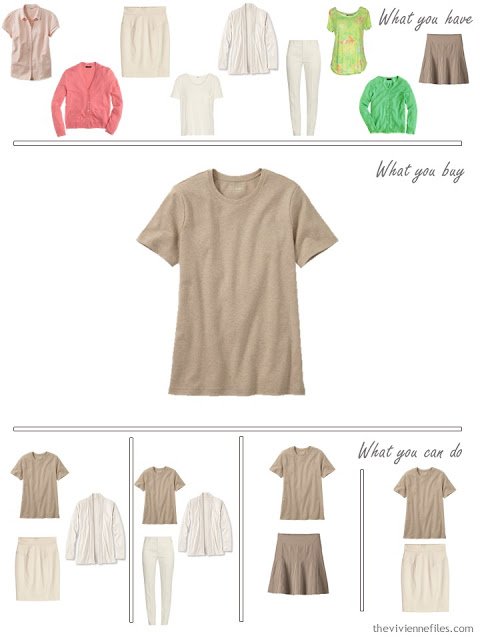 This is one of those colors for which all pieces don't have to match exactly – toning things is all that's required.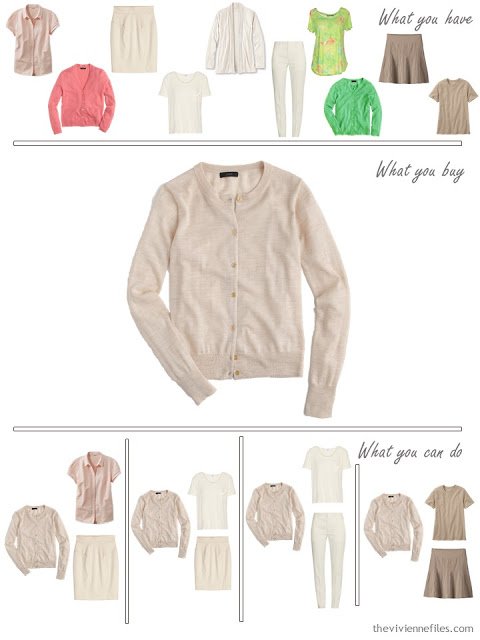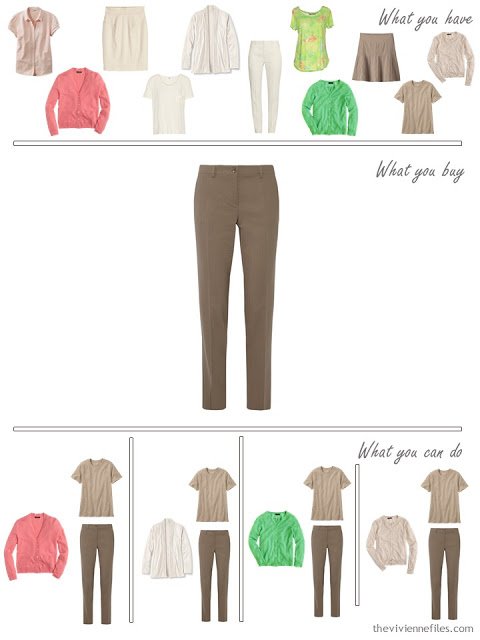 I thought this was such a cute sweater, and I'm not one of those people who uses the word cute lightly!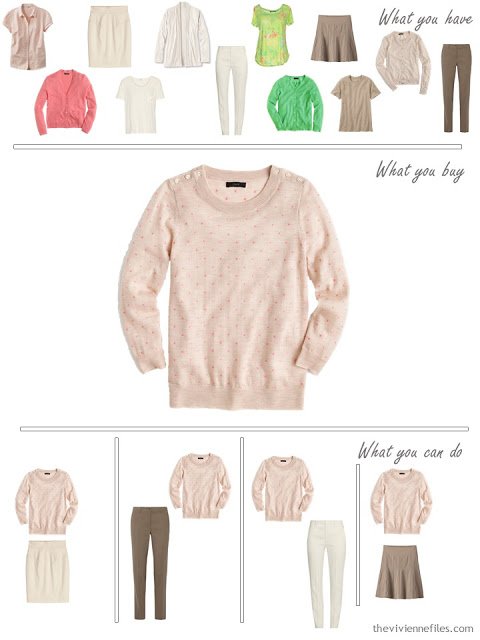 When you've looked at all of the printed and patterned clothes your eyes can bear, don't forget to check for texture; a marled sweater can be a nice way to blend multiple colors easily.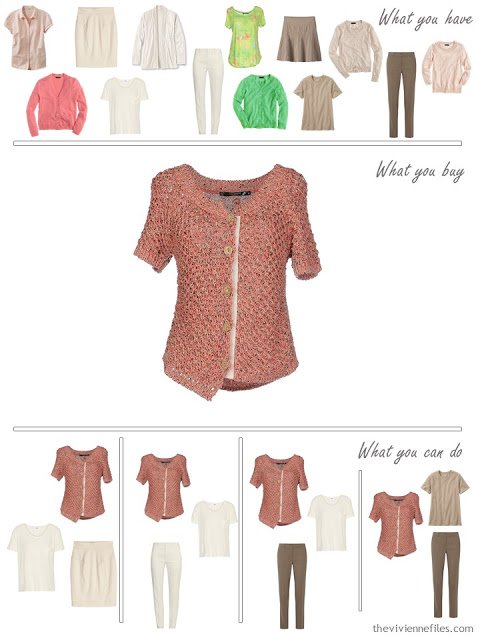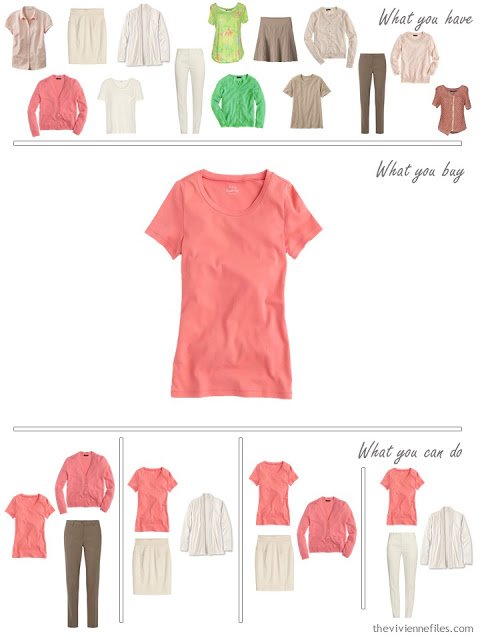 And just for whimsy, in this month of Saint Patrick, a casual pair of lounge pants might strike your fancy; if you like something, that's really all that matters.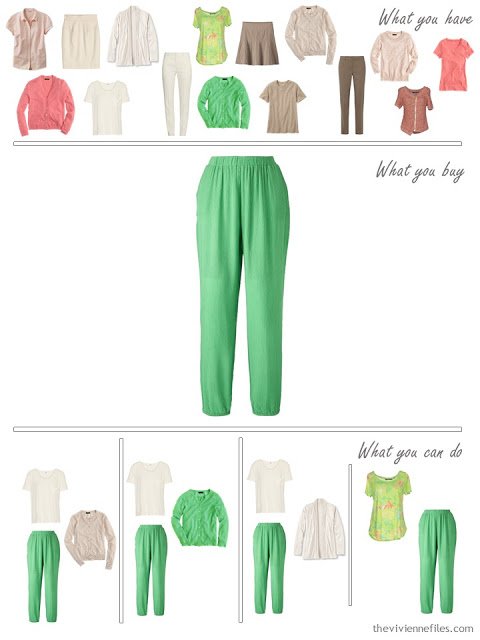 These 16 give you options from very sophisticated mixed neutrals to fairly outrageous brights – a lot of variety from a small capsule wardrobe!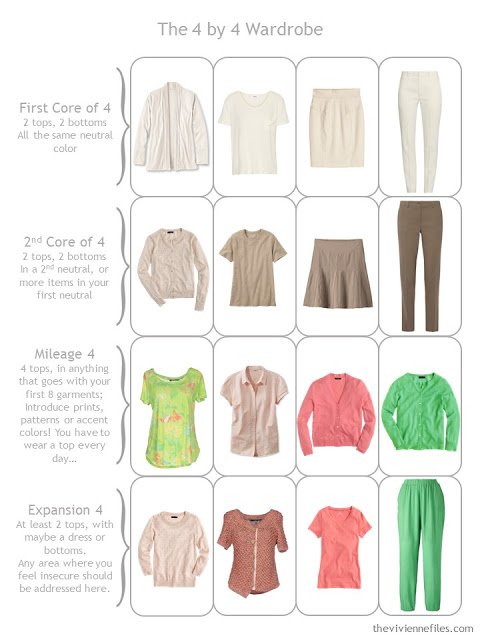 love,
Janice