February 6, 2016
I spotted this painting ages ago…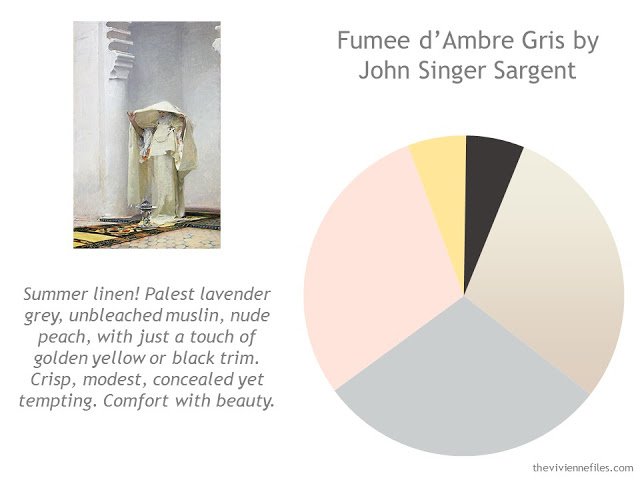 The exotic nature of the painting suggests a travel wardrobe, but I didn't want to go too far overboard into a desert vacation, so I went back to our "range of events" trips that so many of us are taking this spring and summer.
And I decided to break a few rules, too!
Iconoclast
Generally, she's described as the eccentric aunt, but she prefers to think of herself as an iconoclast. An original. A truly self-defined woman…
And she doesn't wear high heels! Nor stockings…
But she can get dressed up as well as anyone, even if it's going to be one of those long weekends with everything from formal dinners to weddings to a picnic. She can pull this off, with carry-on luggage. Iconoclasts as very self-reliant!
One of the joys of making her own rules is that she can continue to wear culottes when everybody else thinks they're passe. (they should look around a bit – culottes are still EVERYWHERE in stores…) She's old enough to realize that her knees don't need to be out in public.
Her friends think Uniqlo is too "young" for them. She scoffs at those kinds of pigeonholes – nobody carded her when she went shopping, and if they had tried… well… she would have had to have a wee conversation with them…
She's quite pleased with what she's packing. That touch of black punches everything up a bit, and gives her some very unexpected options in an otherwise soft and subtle palette. It's like black eyeliner with grey hair…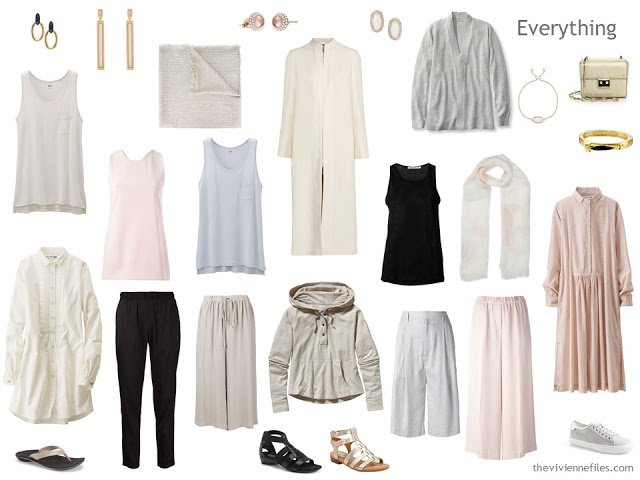 She has dozens of options: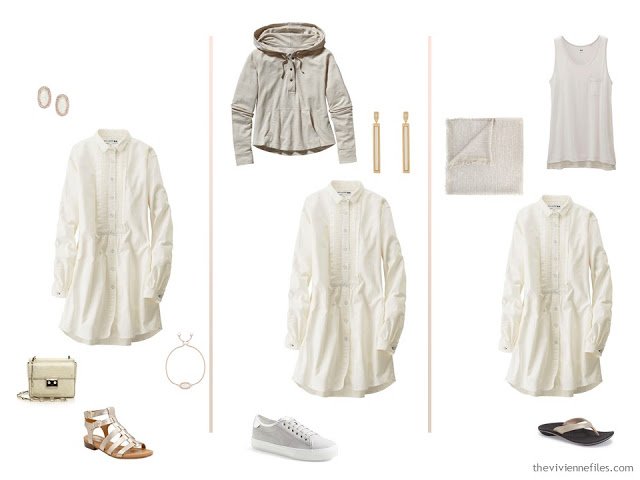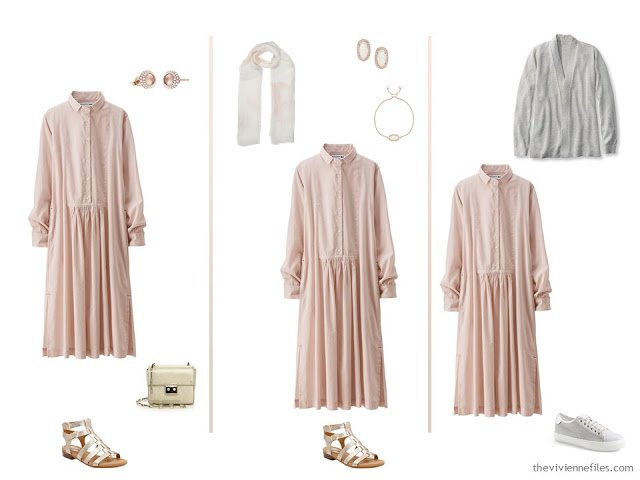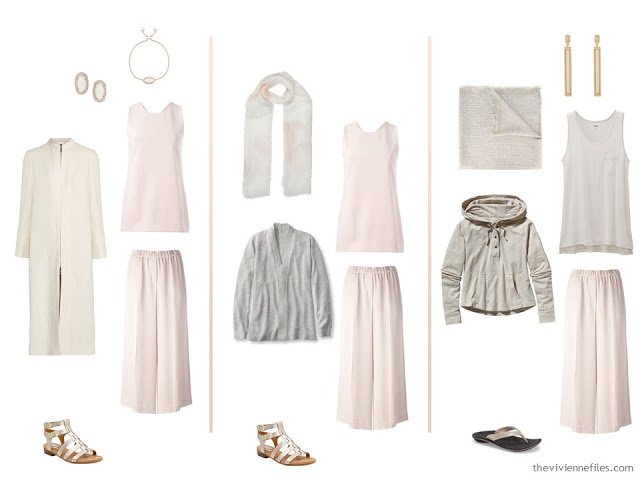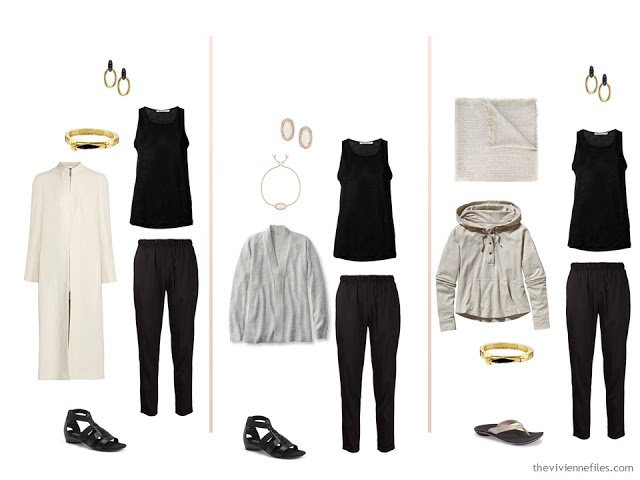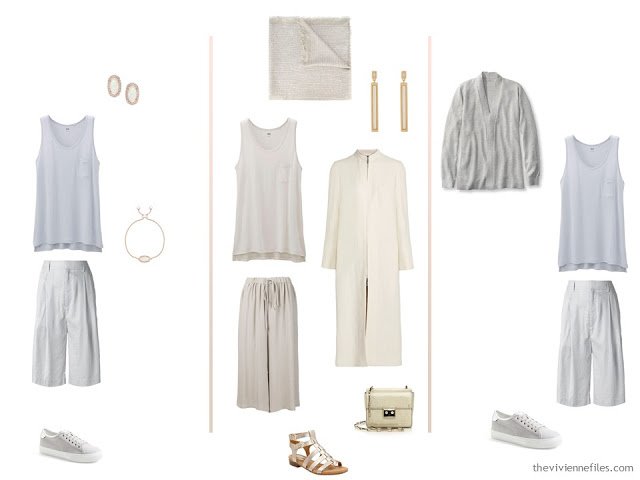 The young people always like to hang out with her; they think she's "cool." She enjoys their company immensely, and always learns from them, as much as they do from her. This is how life should be, eh?
love,
Janice