WHAT a scarf…
And what delicious colors with which to work in a capsule wardrobe…
My goal here was to look for fluidity, as much as possible…What I wouldn't do for this dress, by the way. This is the kind of thing that you buy and then build outfits around – which wouldn't be difficult. While you can easily wear it as I show here, you could also put on tights, boots, a black cardigan and your Reflections II scarf in cold weather…
This scarf was described as having "water drops" as the pattern:
Pearls seems pretty obvious, when the theme is water:
PLEASE, cut the tag gizmo off of the blue sweater… What ARE they thinking?
There are plenty of possibilities in this capsule wardrobe!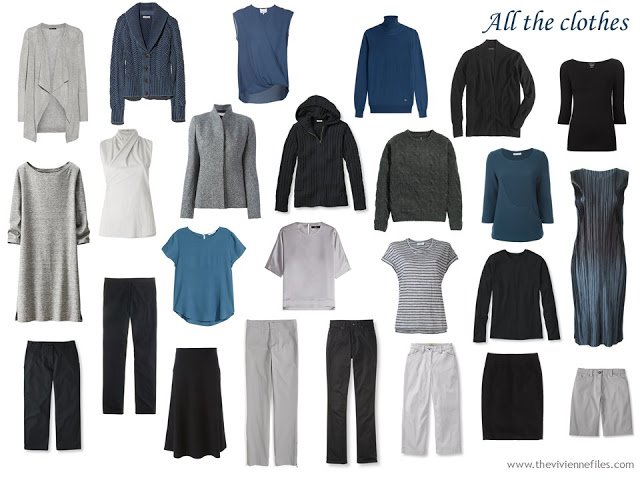 And the accessories have a subtle harmony and appeal…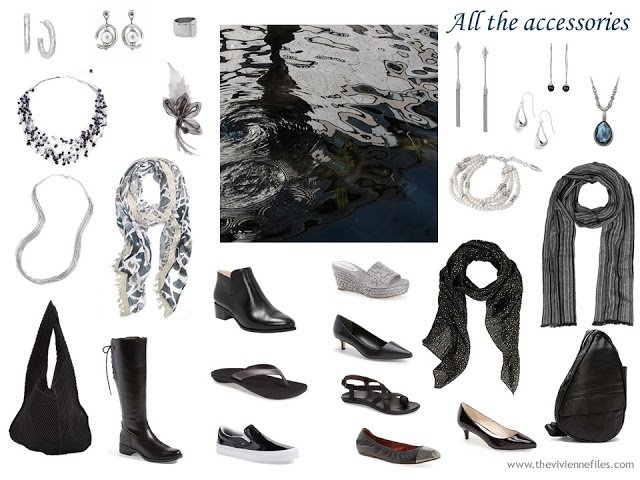 Yes, I've reused some black separates and black accessories, mainly to demonstrate how versatile they can be when you put them with different accent colors.
love,
Janice