February 8, 2016
I was working on a casual version of this when everybody started asking for a casual version… Sometimes we all think very much alike!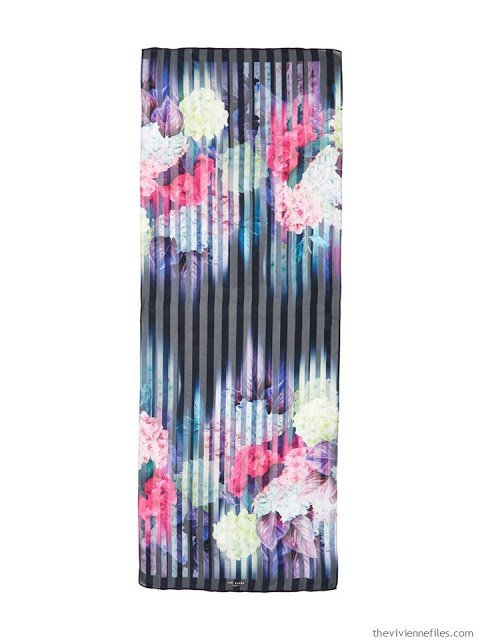 Hydrangea Haze scarf – Ted Baker London
I swapped out the pinks for purple and blue – a great color combination. I also softened the grey from the first version of this wardrobe (revisit it here) for a pure white.And then I found that these 2 accents were VERY difficult to find… at least in items that meet my many requirements!
On Campus?!?!?
Yes, of course I'd like to go visit – we're talking about my favorite freshman in the whole wide world. But we're staying ON CAMPUS for Parents and Grandparents Weekend!
Sleeping in a dorm. Eating in a dorm. LIVING IN A DORM…. (showers…)
I'm the grandmother….
And to make it more complicated, the weather is iffy, and the range of possible activities is hard to encompass, based on what we're being told. (sometimes, my favorite freshman is a little bit unclear on the details.) Of course, if we get away for a meal, we'll go into town and have a nice dinner too…
But I'm a grandmother – I've learned a lot! This is easily doable in a carry-on bag, with a bit of planning.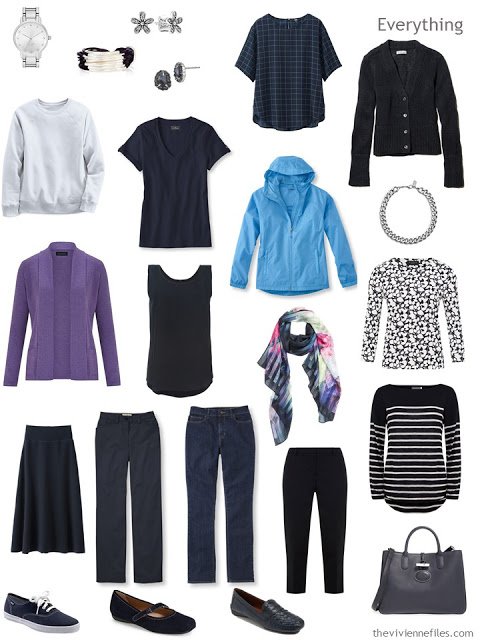 Everything fits the template: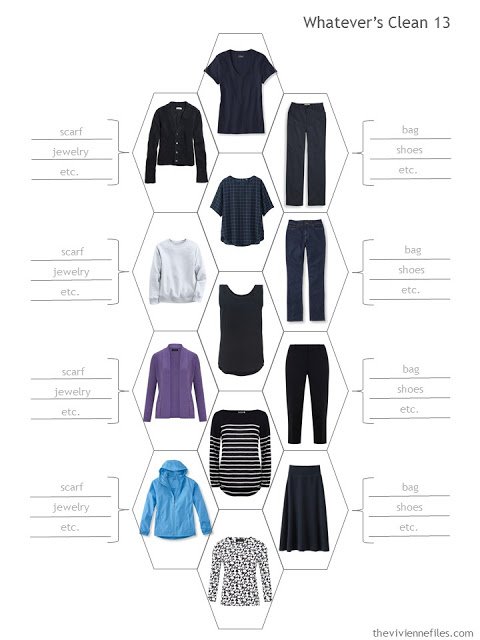 I have lots of options: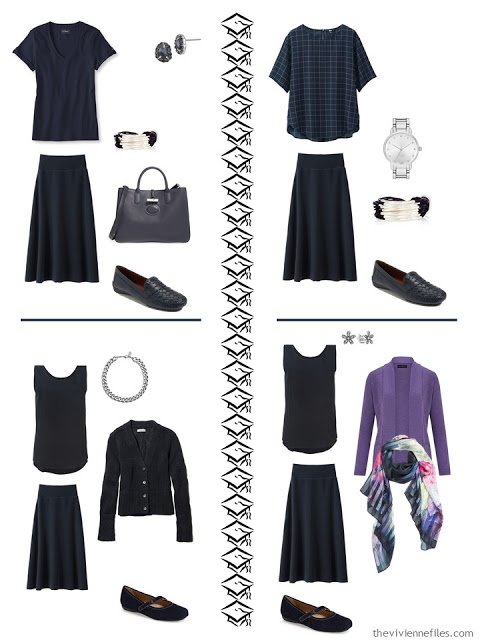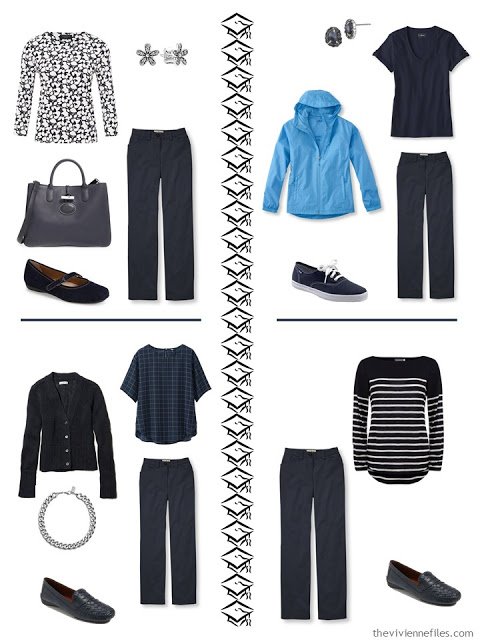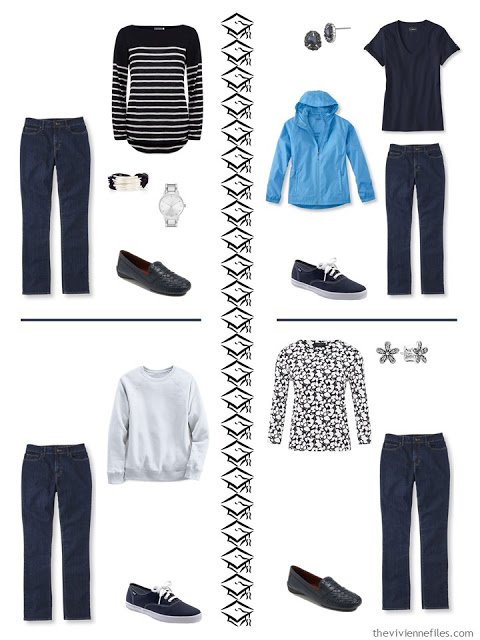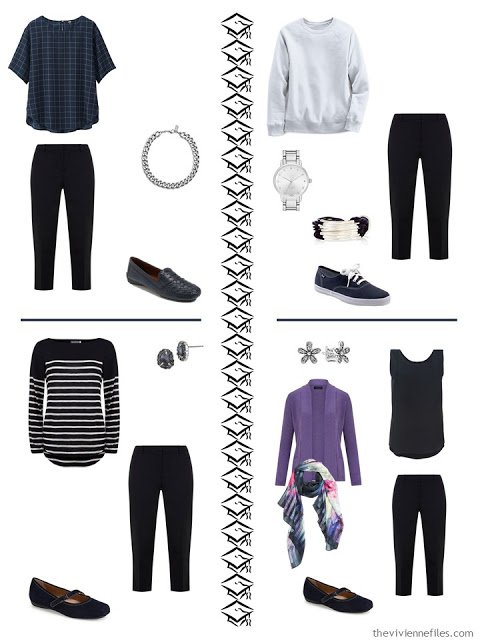 Coolest grandma ever, I'm just sayin'…
love,
Janice